Monday 18th March 2019
Before leaving our hotel in Agra, to go to Agra Cantt railway station, we took advantage of the wifi and checked our PNR code. We were surprised that we were in HA1/A/4 and HA1/B/5 [carriage/cabin/berth]. This meant that we had been allocated separate 4-berth cabins. When we got onto the train we discovered that Robert was in a cabin with a couple and a single man. Matilda was in a cabin with a young couple and a free bed.
On discussion with the couple and the guard we ascertained that the single man in Robert's cabin had moved from Matilda's cabin. This meant that we could actually be together, sharing the cabin with the young couple. However, at about midnight our train arrived in Jaipur and the couple got off. We thought that we had the cabin to ourselves for the rest of the journey. It was then that we had a knock at our door and three men appeared with their reservations to share with Matilda [remember that Robert was supposed to be in a different cabin]. It is actually Indian Railway policy not to mix non-attached males and females in the same cabin. Robert duly argued this, and that he was not leaving his wife alone with three unknown males. The three blokes were actually very understanding and one of them was happy to go into the cabin that Robert had originally been allocated.
The train arrived one and a half hours late in Udaipur at about 08:00 and when we arrived at Lakend Hotel, we were lucky enough to be given our room straight away. Having deposited luggage we had a quick breakfast before service finished then freshened up ready to start the day.

We took a tuk-tuk to the City Palace, which was started in 1553 by Maharana Udai Singh II when he moved his capital here from Chittorgarh. The palace complex is constructed in marble and masonry and was developed over a period of about 400 years with several members of the Mewar dynasty making additions.

Entering through the main Tripolia Gate, you reach the Suraj Gokhda, a vast imposing facade with balconies and turrets from where rulers would address the public.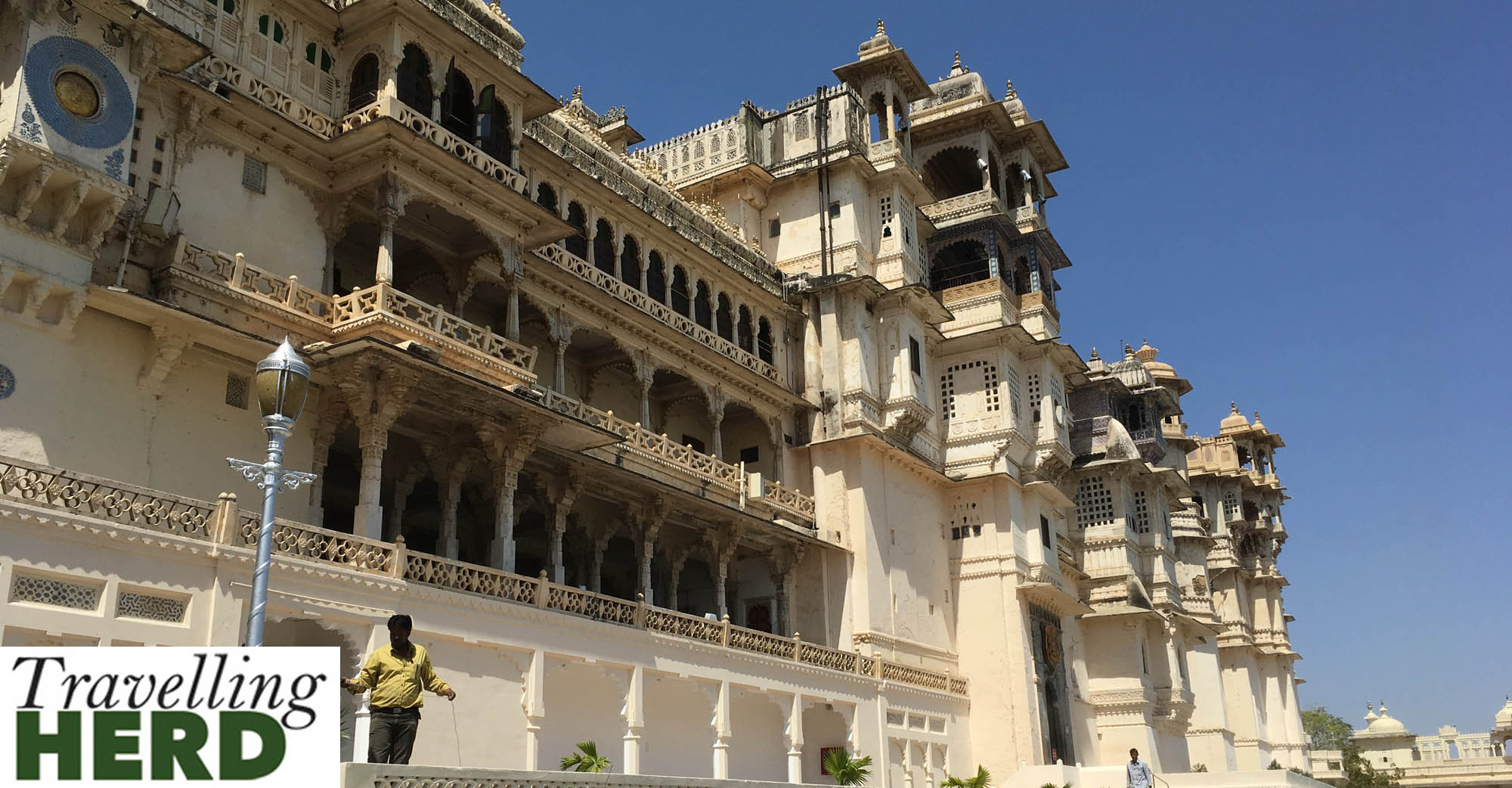 Once inside, and you have climbed upwards the views across Udaipur . . .

. . . and Lake Pichola . . .

. . . and along the Palace itself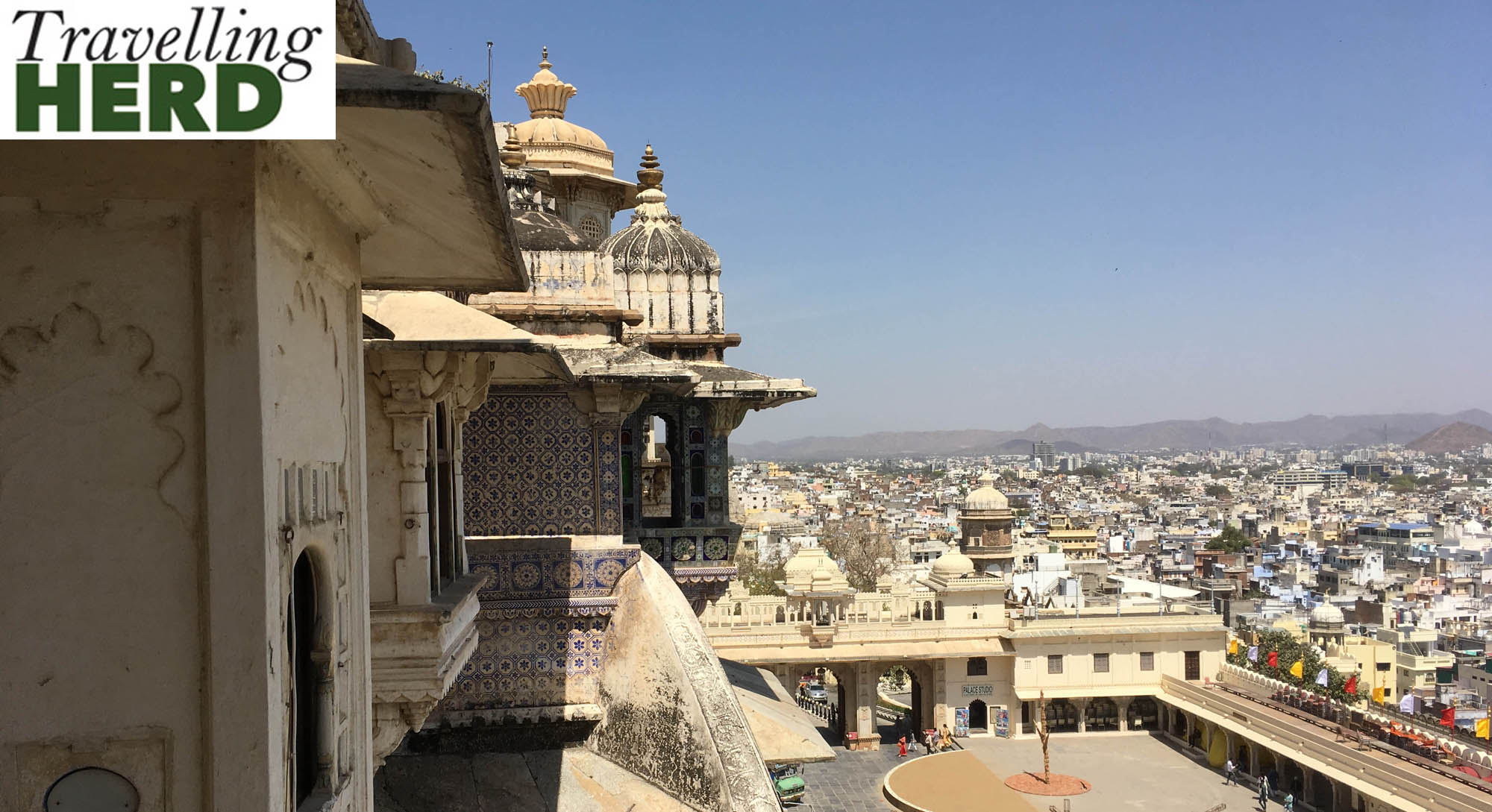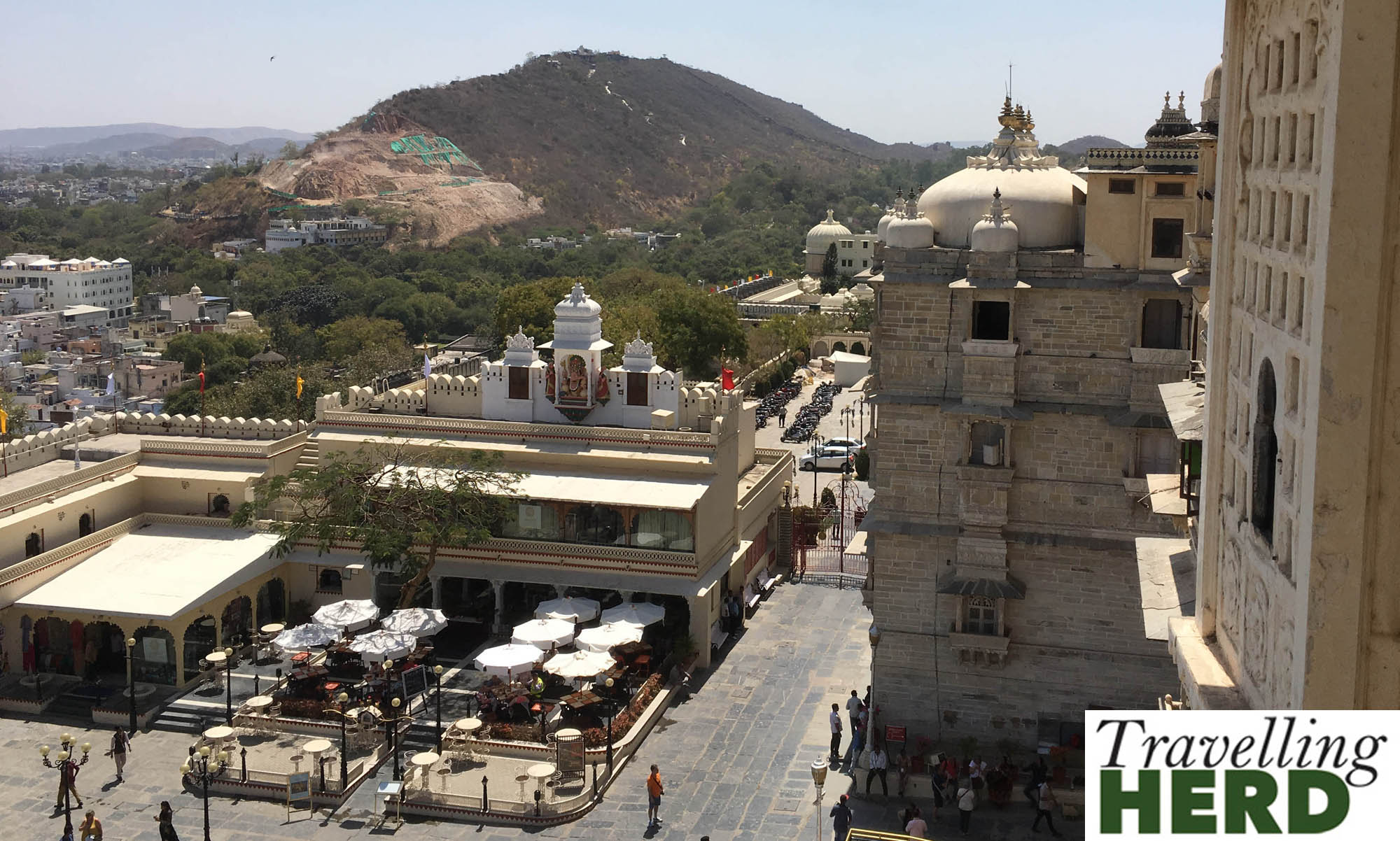 . . . are spectacular.
There are palaces within the palace including Sheesh Mahal – the Palace of glass and mirrors.

There are also plentiful balconies, towers and cupolas as well as peaceful chowks, or quadrangles, all linked by narrow stairways and passages which were conceived as part of the defences of the palace to foil surprise attacks. It is fortunate that there are clear signs telling you which direction to go as it is a veritable labyrinth.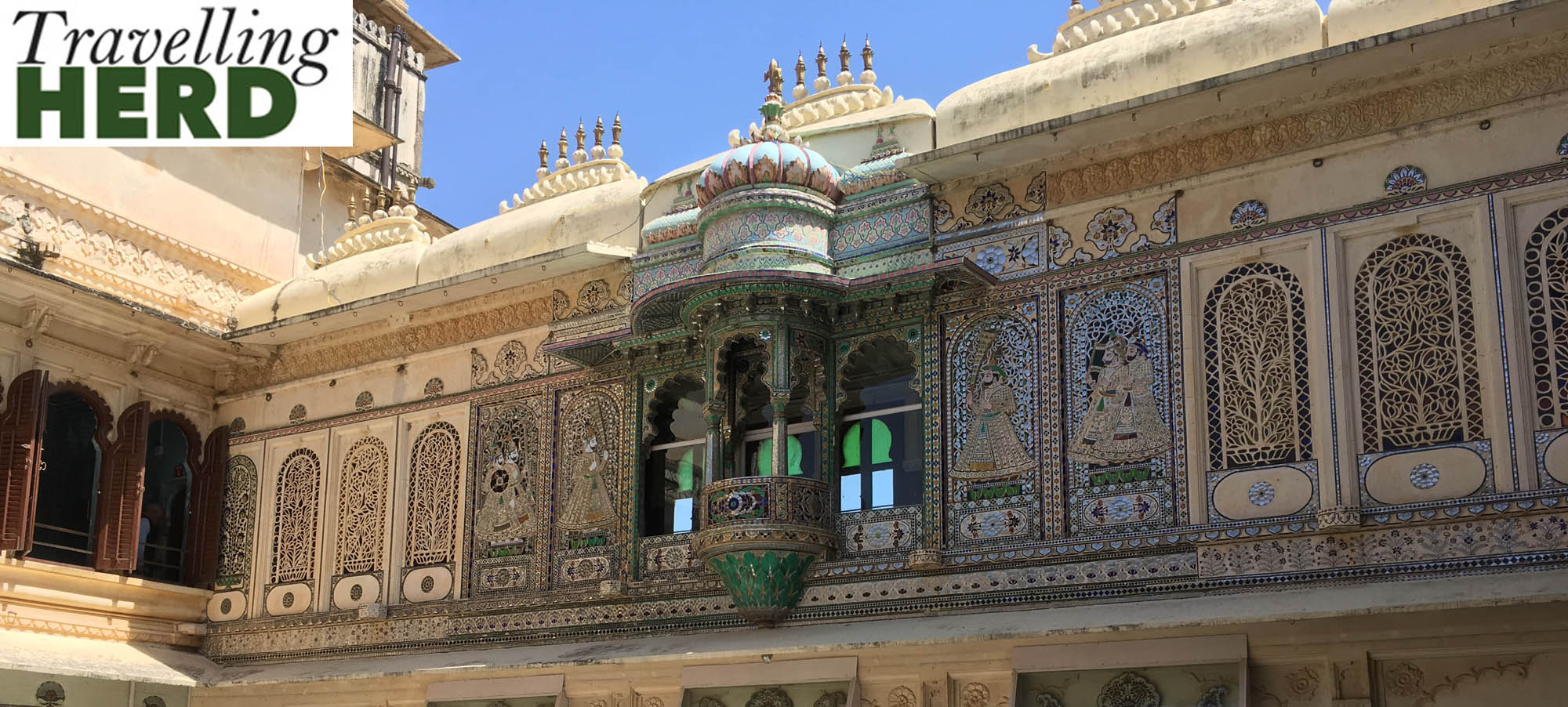 City Palace and other sites in the area were featured in the 1983 James Bond film Octopussy.
From the City Palace we decided to walk down past the shops towards our hotel. Although we previously walked through the streets of Kolkata, Udaipur has a more relaxed feel to it and the prospect of a stroll was considerably more appealing as the city is both clean and friendly and there are far fewer people approaching us to try and sell us something. We passed Jagdish Mandir . . .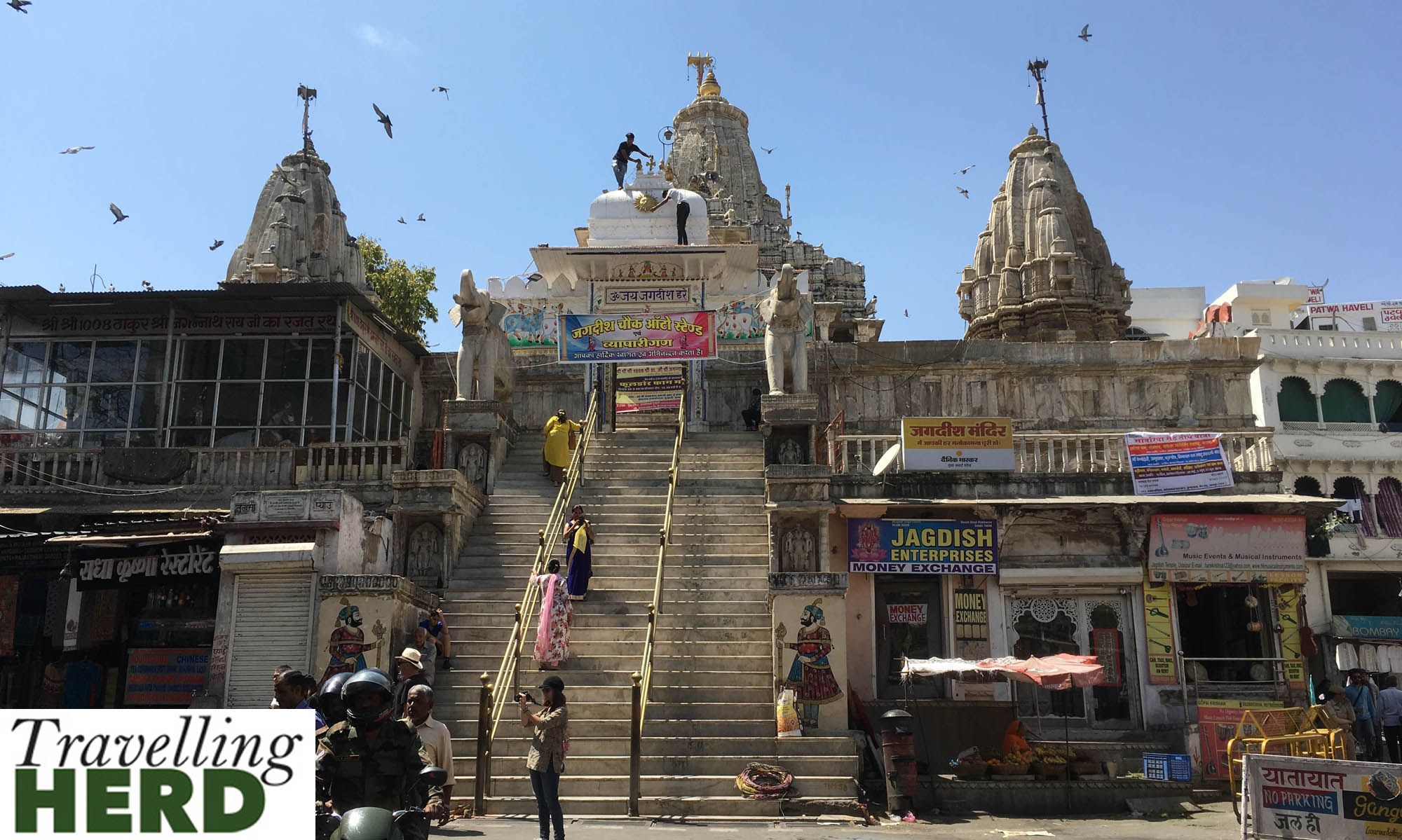 . . . went along the banks of Lake Pichola . . .

. . . past the Bagore ki Haveli and the Gangaur Ghat . . .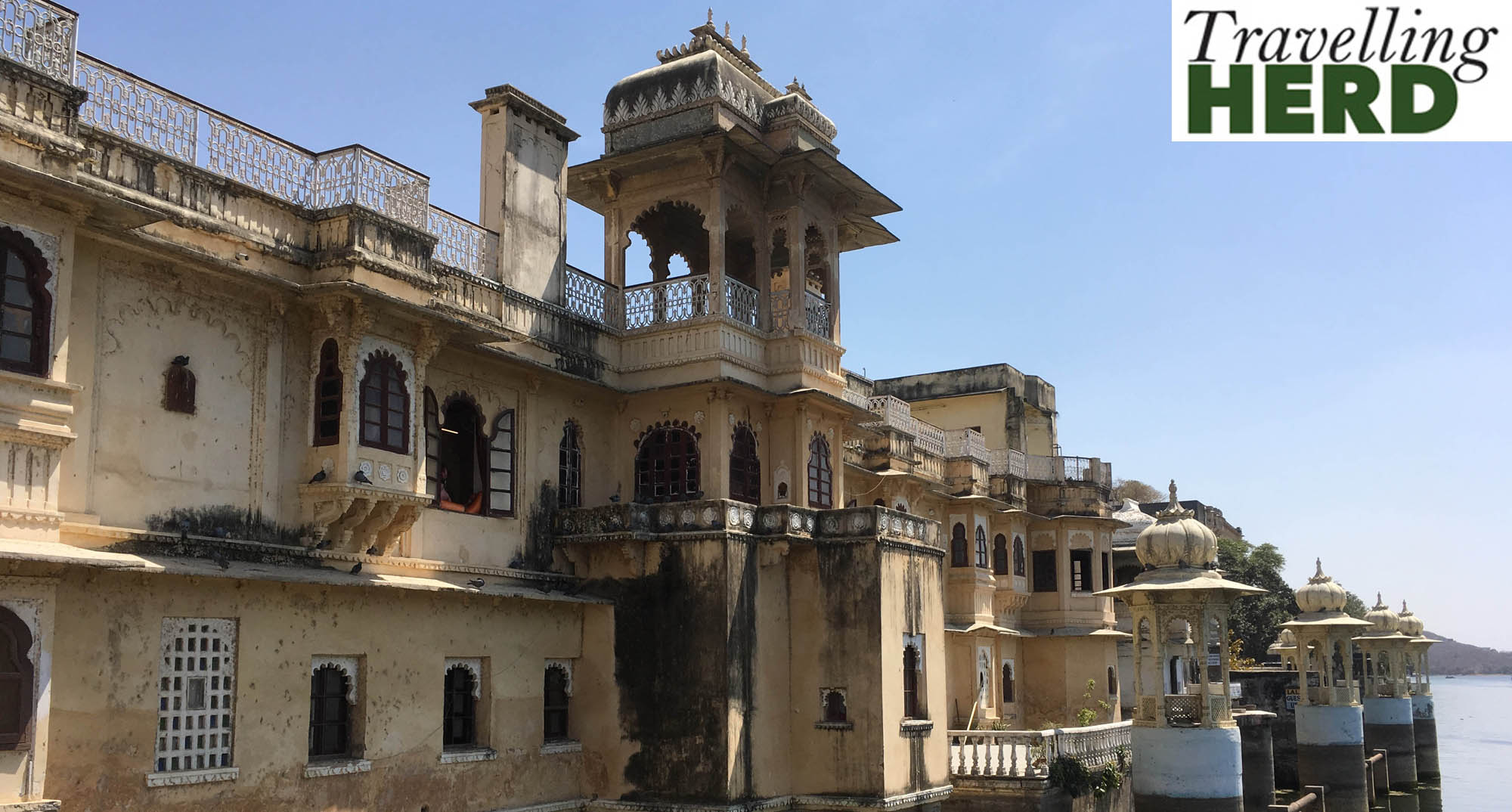 . . . over bridges . . .


. . . to return to the hotel for a very welcome cold beer over-looking Lake Fateh Sagar.

Matilda was particularly impressed to find that the hotel serves Hoegaarden.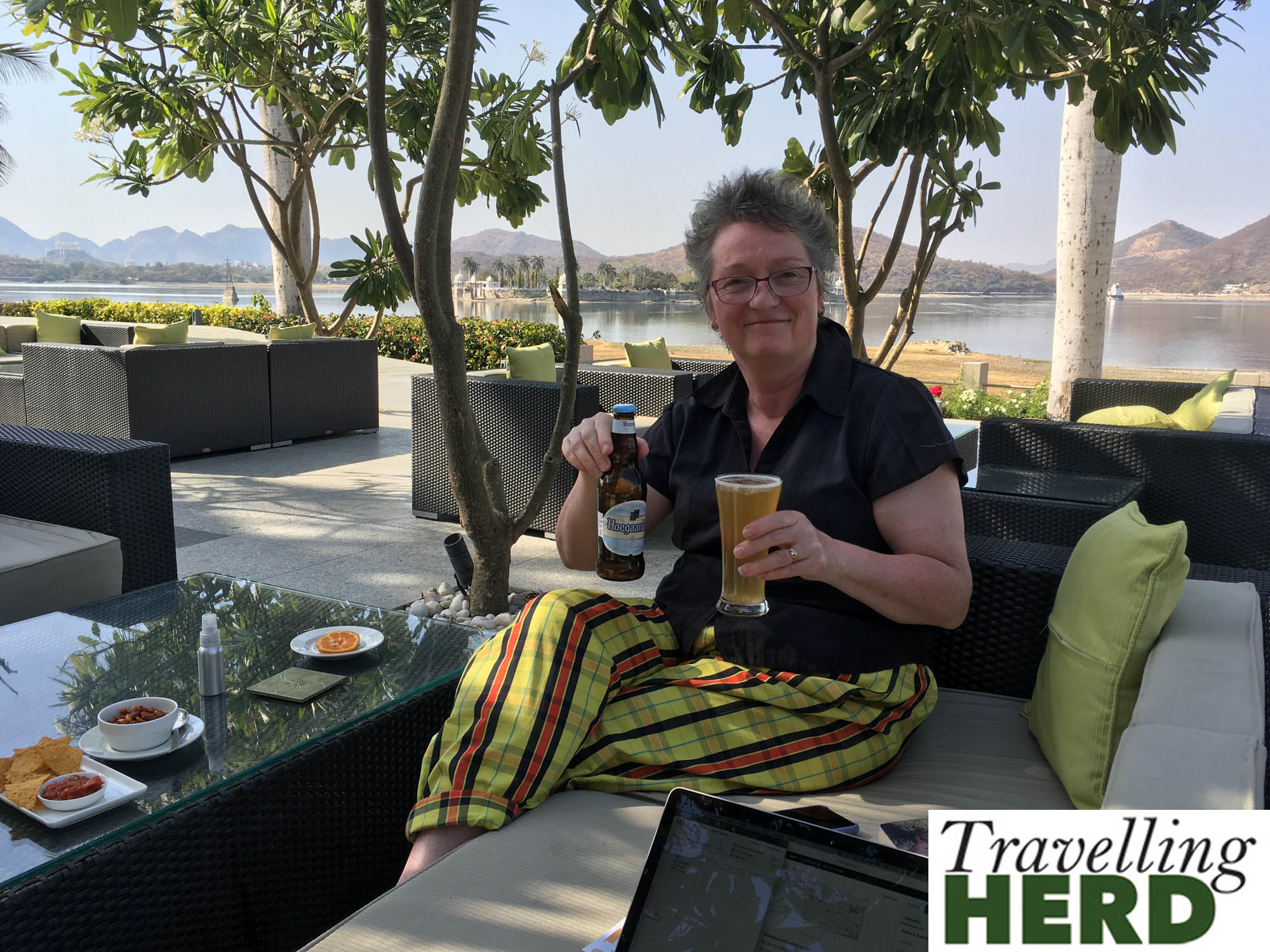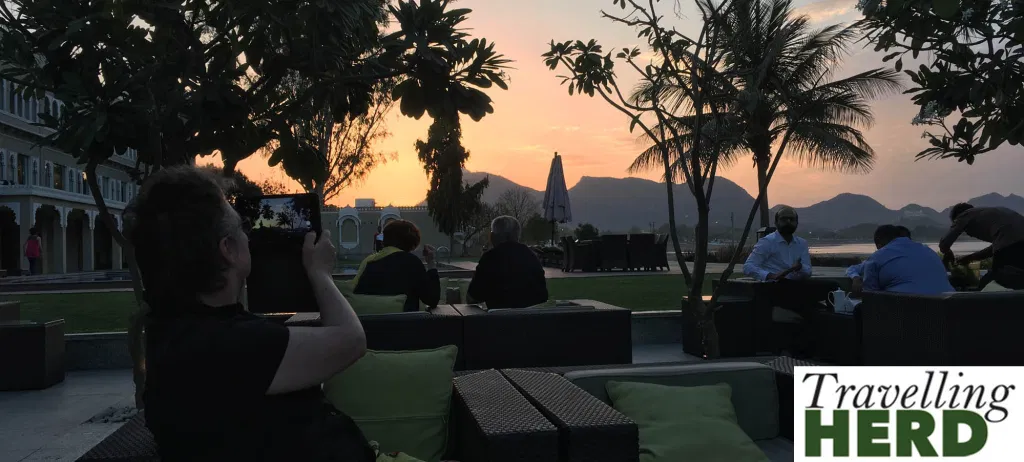 Video of the day:
Current Route Map: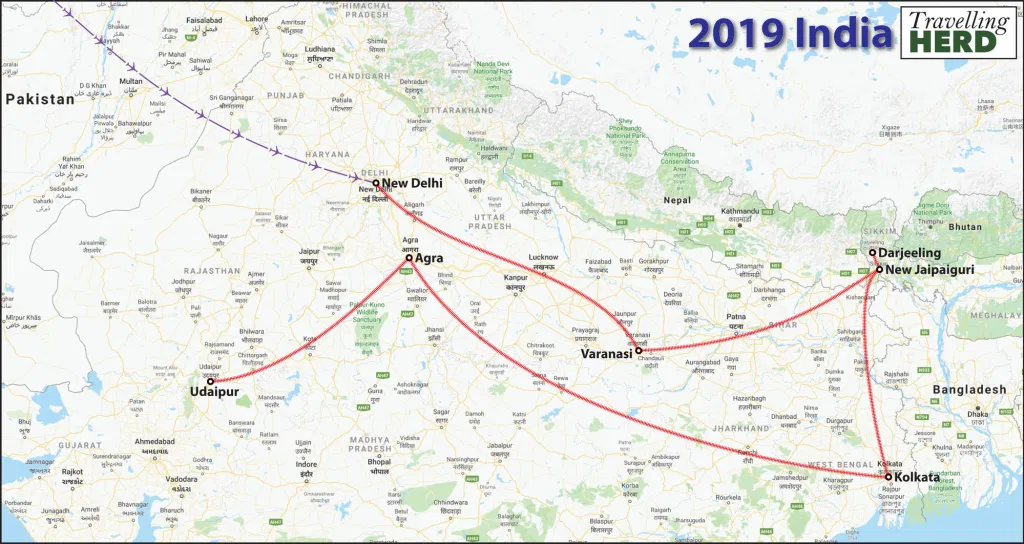 Distance travelled so far:
By Air to Delhi: 4,187miles
By 9 trains to Udaipur: 2,637miles
Selfie of the day: