Tuesday 19th March 2019
Udaipur, a city with four man-made lakes, seems to be a popular resort with Indians as well as international tourists. We were told that the island cafe which we can see from our hotel is closed for six months for refurbishment.
We therefore planned to take a boat trip on Lake Pichola and, having bought our tickets at the entrance to the City Palace we walked through the Palace grounds, past the Suraj Gokhda and out of the other side with views of the Fateprakash Palace and the Shiv Niwas Palace which have both been converted into heritage hotels.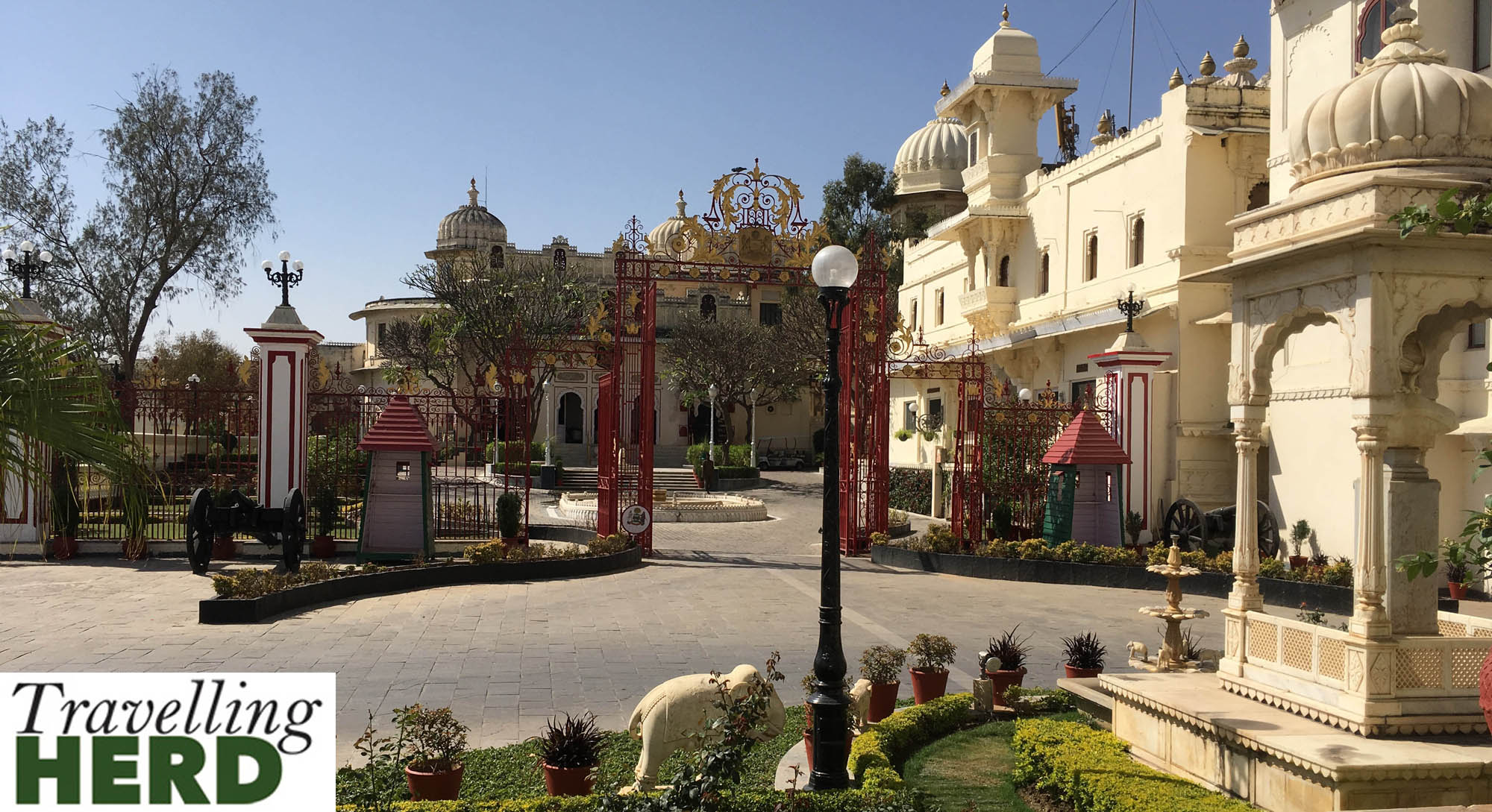 Passengers must wear life jackets in a rare acknowledgement of health and safety regulations.
The boat ride is more expensive after 15:00 as this includes the sunset hours. The trip we took left from the City Palace Jetty and takes you past the Lake Palace, which is now a luxury hotel.

And there are good views back towards the Fateprakash Palace and the Shiv Niwas Palace . . .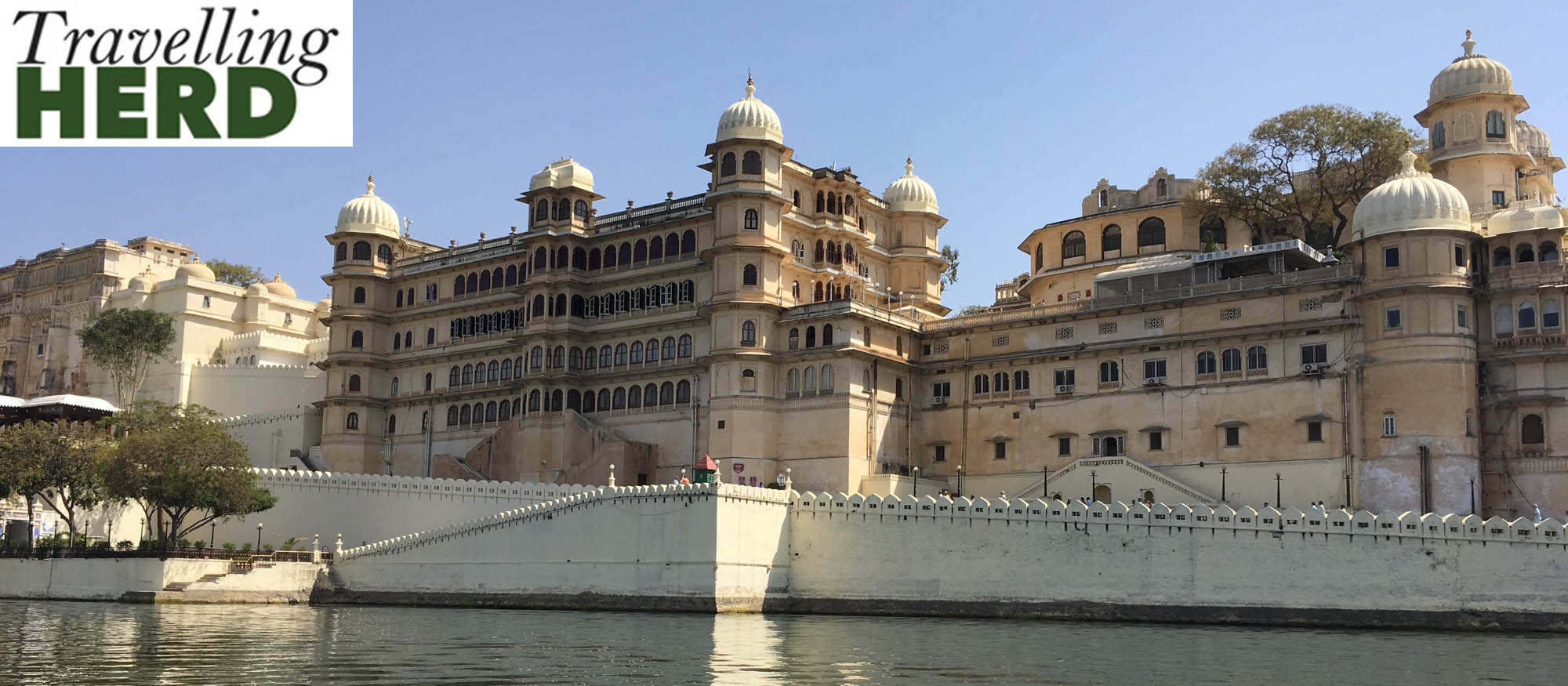 . . . and the City Palace . . .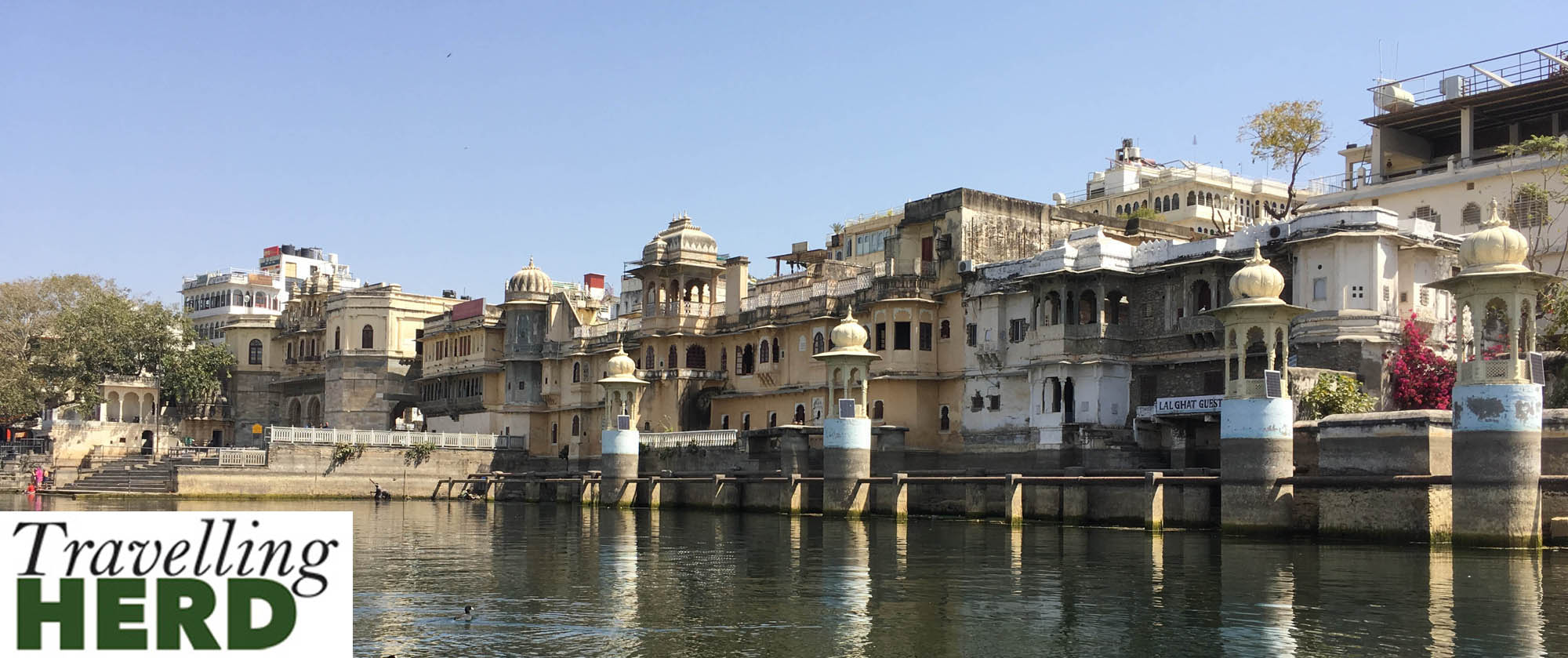 . . . and the Gangaur Ghat.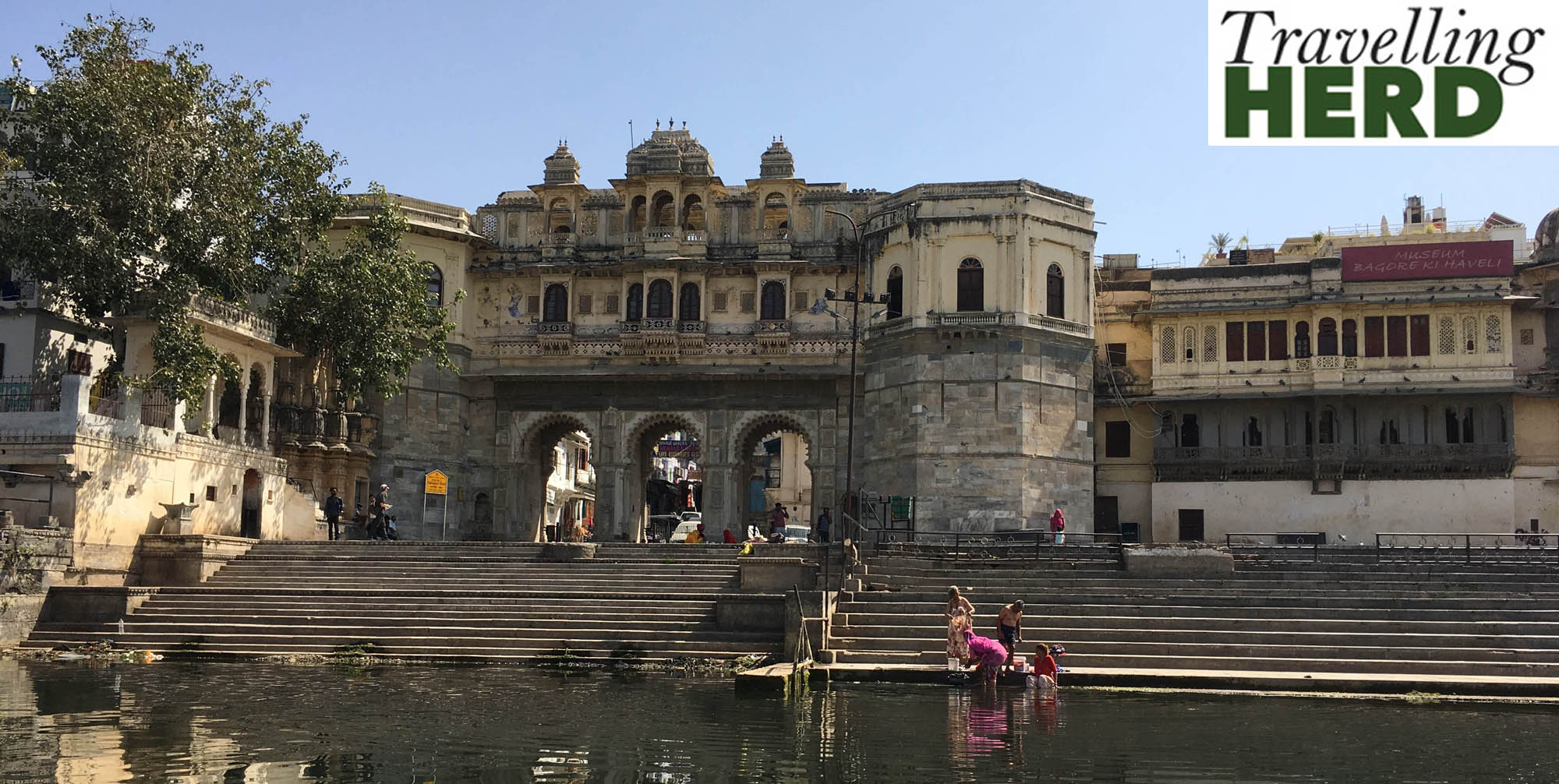 We had been given various conflicting pieces of advice by staff at the hotel and had been told the boat would not stop anywhere. However, we were deposited at Jag Mandir, an island palace which is now a hotel and spar and told we could catch any boat to return and that they ran every twenty minutes. Jag Mandir is also known as Lake Garden Palace and there are indeed green well-kept gardens, though as a functioning hotel some areas are out of bounds.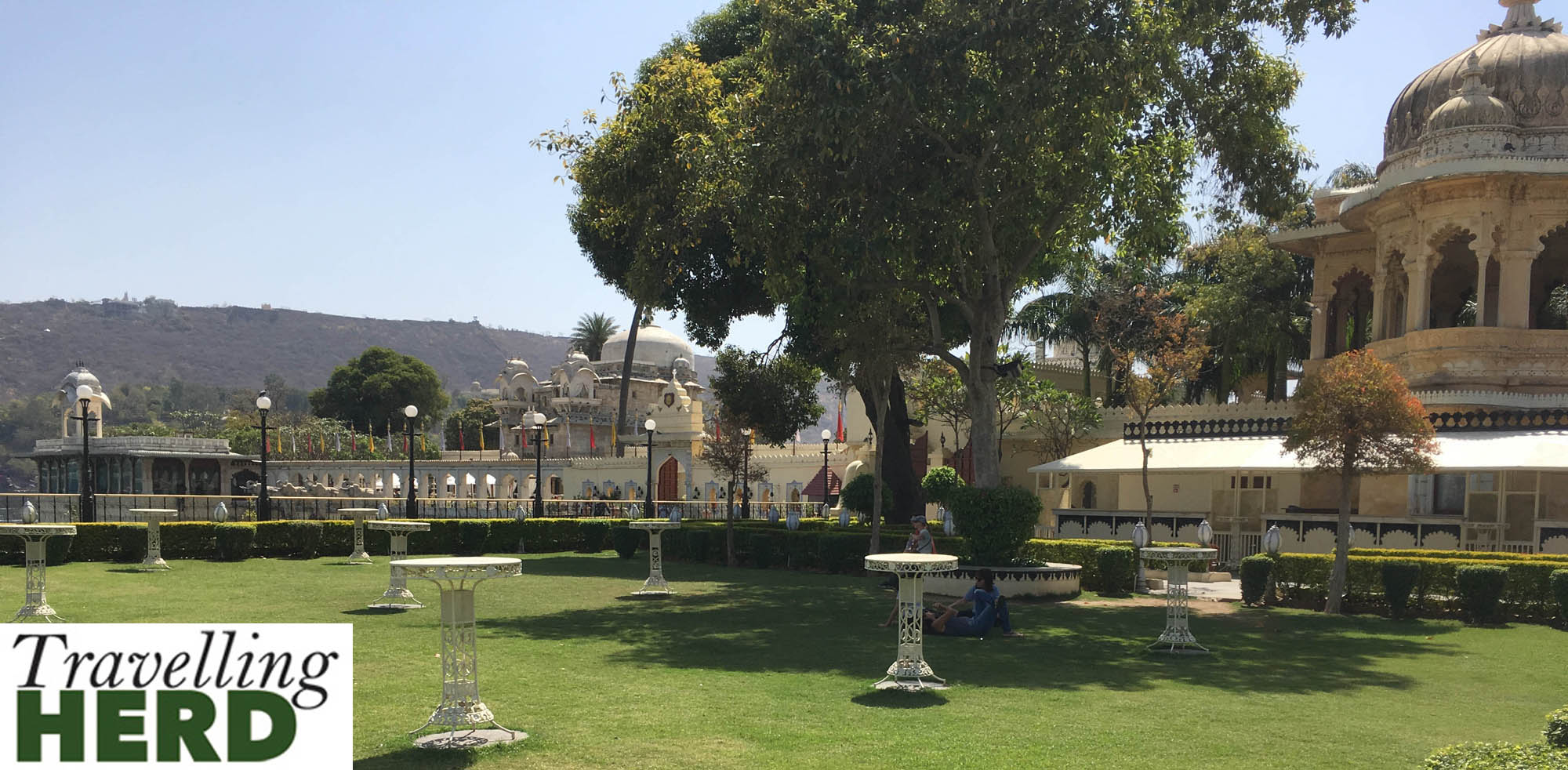 Matilda was particularly taken with the elephant finials in the garden.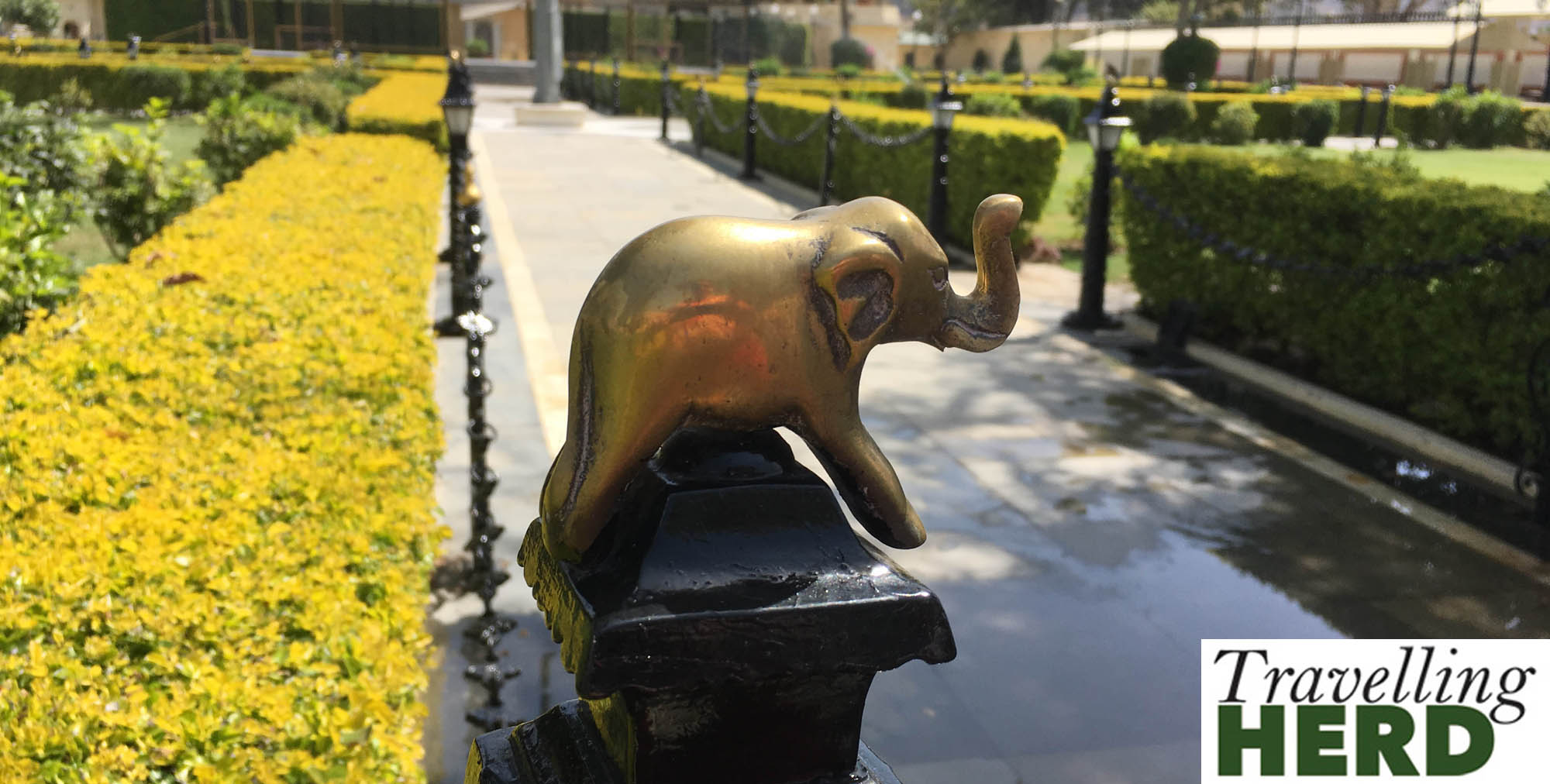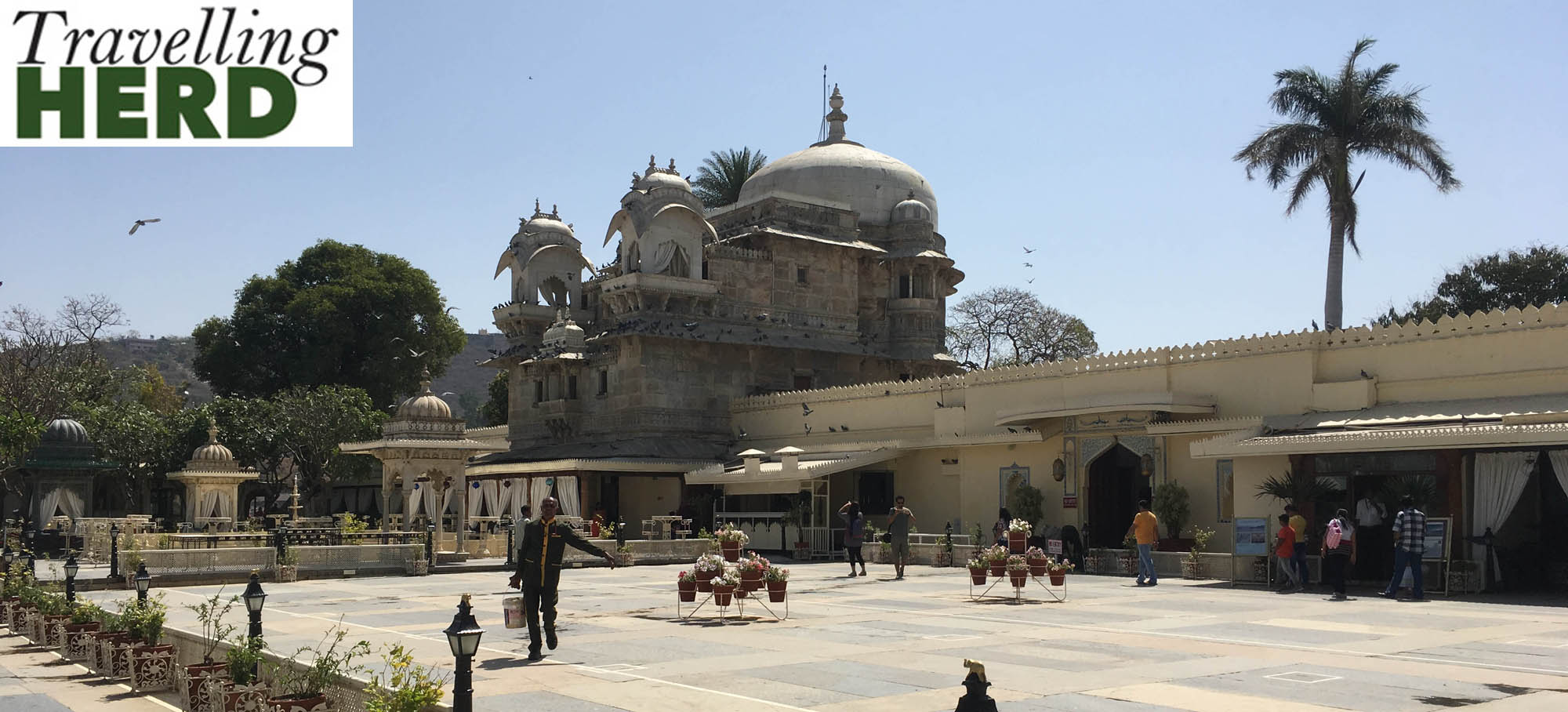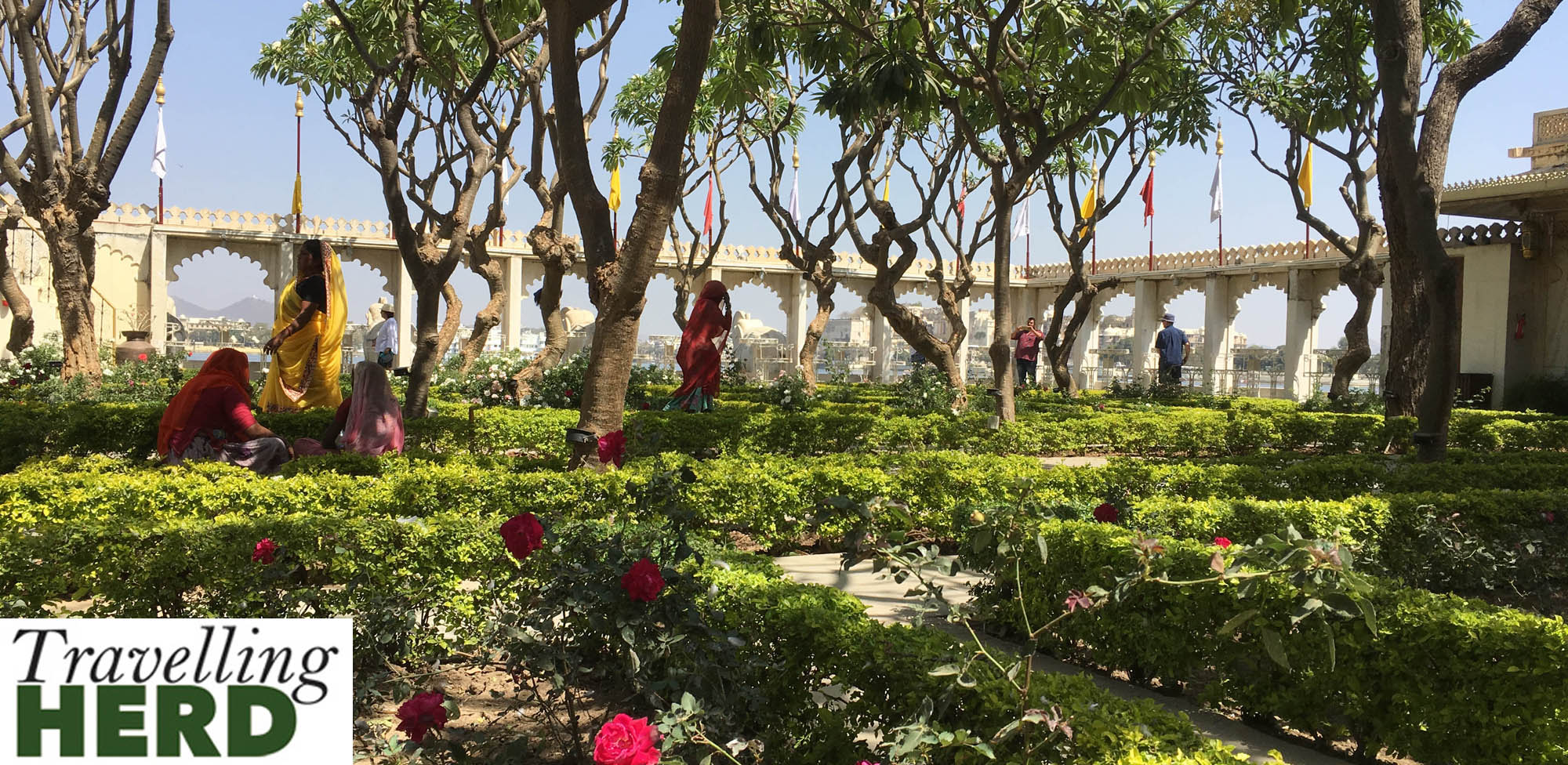 In these beautiful surroundings with views of carved elephants . . .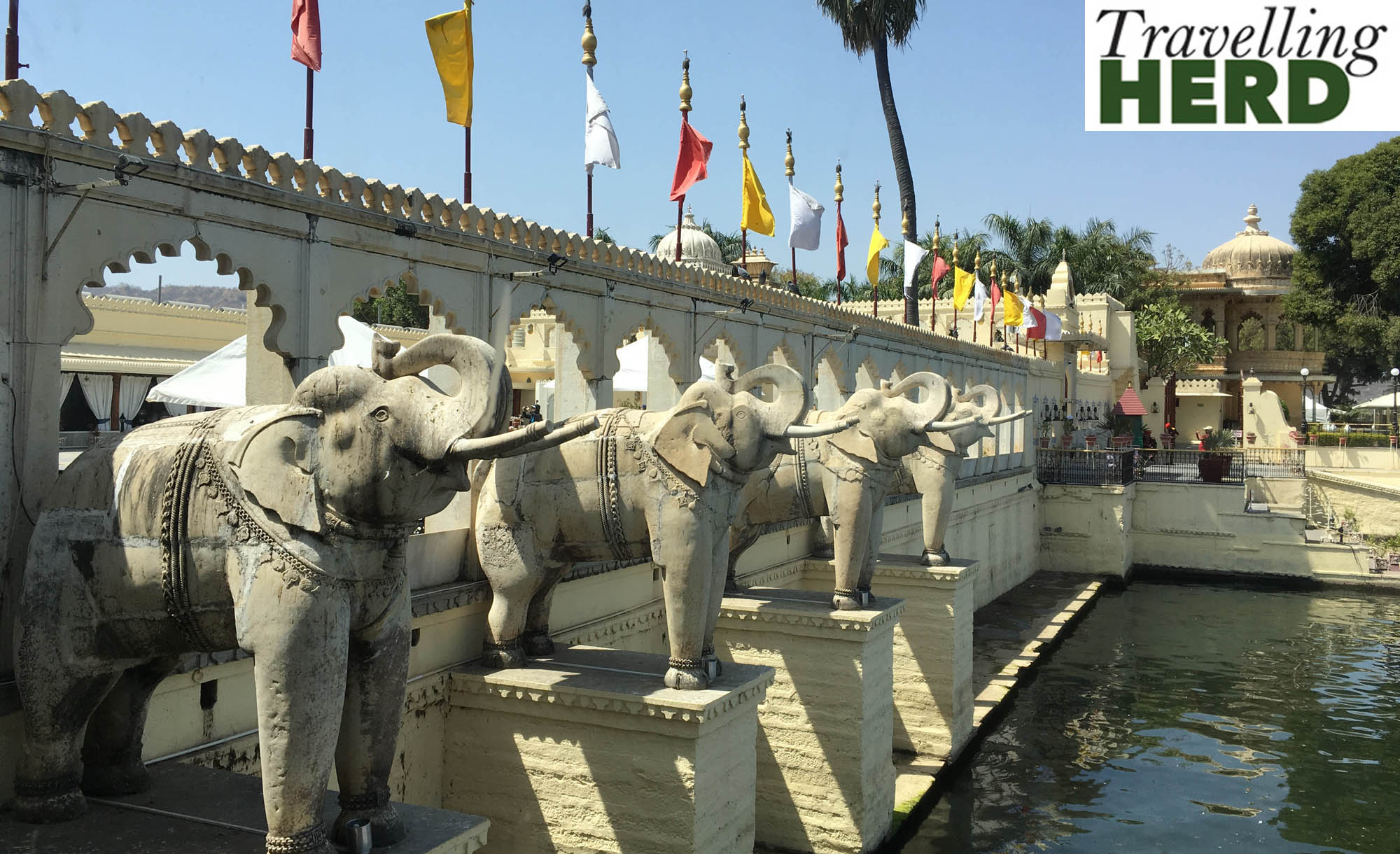 . . . we had to have a refreshing cold drink.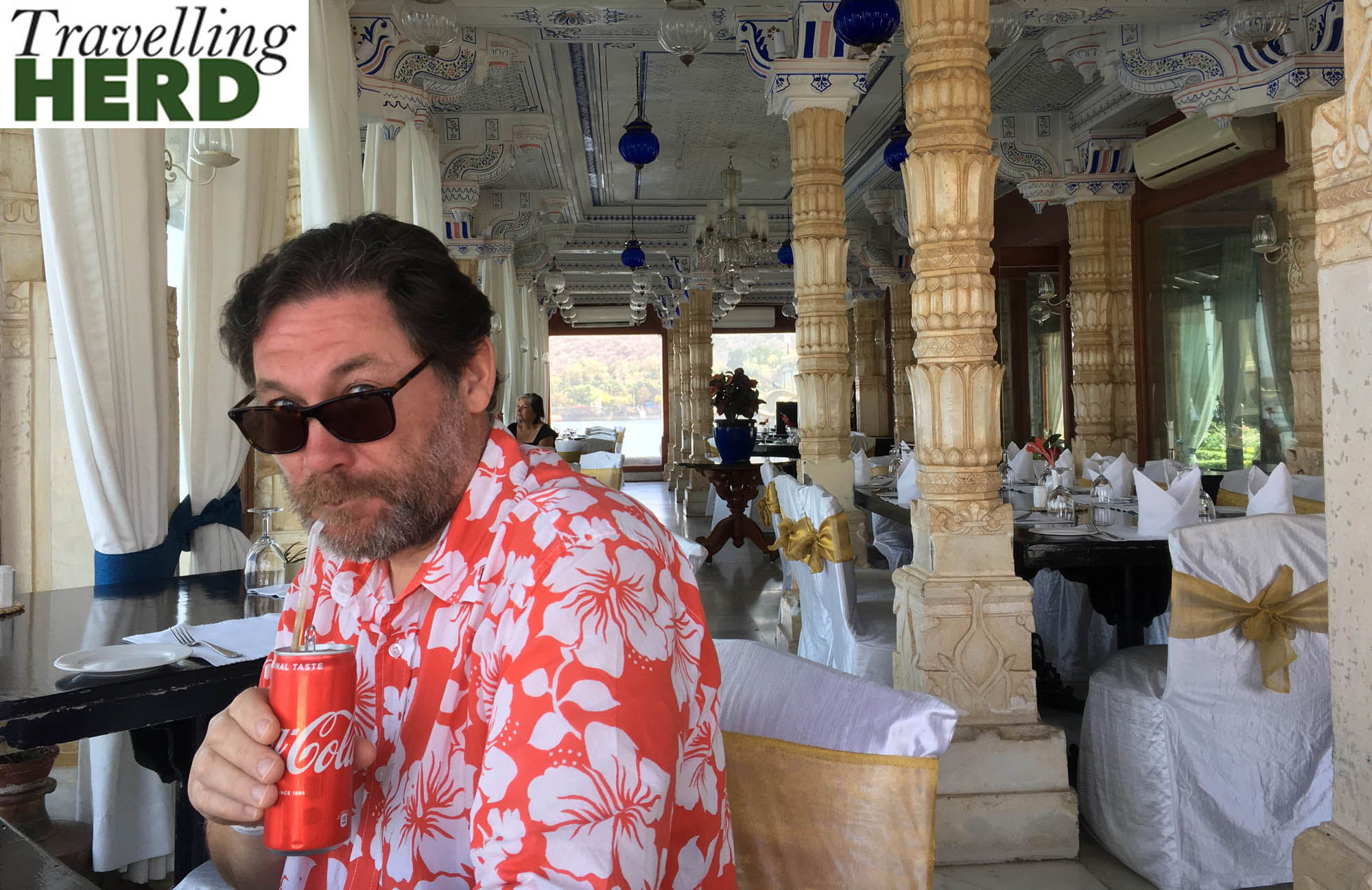 . . . before heading to the departure Ghat for the return trip.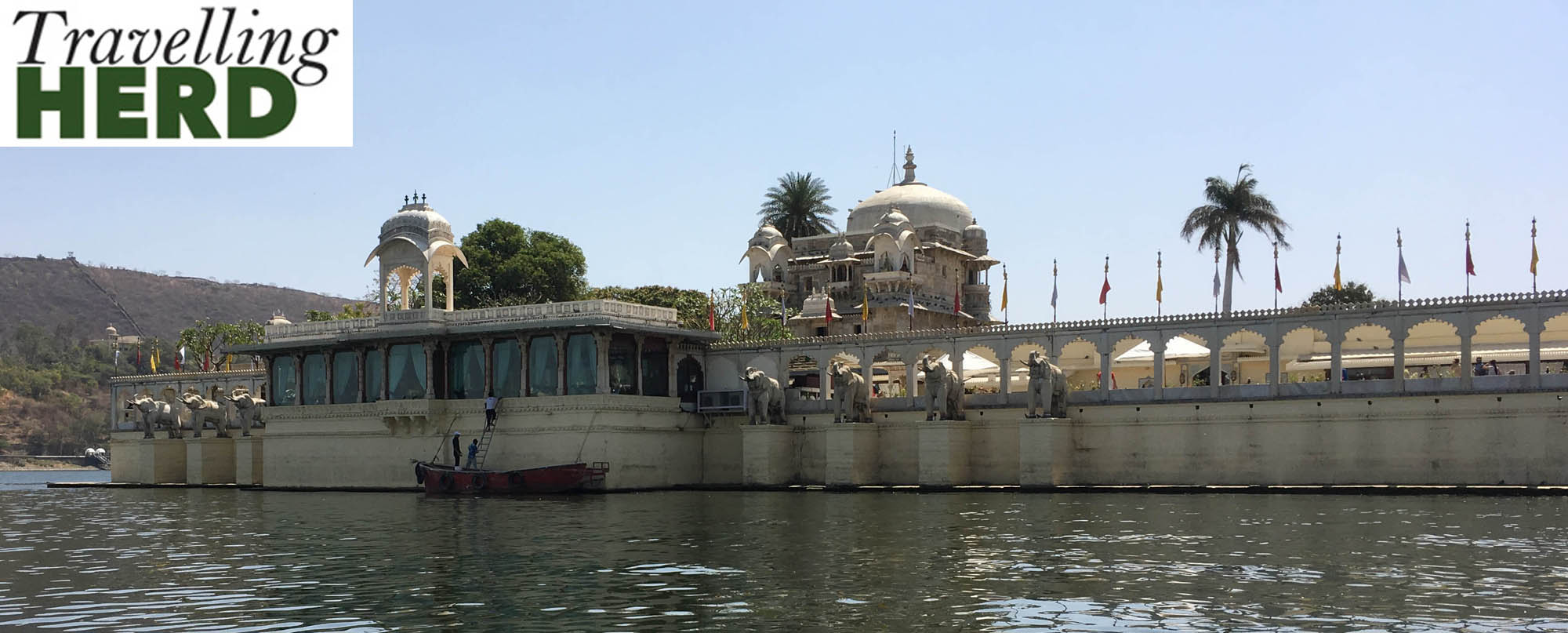 Our trip continues with a night train from Udaipur to Jaipur this evening.
Video of the day:
Current Route Map:
Distance travelled so far:
By Air to Delhi: 4,187miles
By 9 trains to Udaipur: 2,637miles
Selfie of the day: