Sunday 17th March 2019
With an evening train to catch we planned just a brief trip to Itimad-ud-Daulah's tomb and Mehta Bagh with time to chill at the hotel before heading to the station.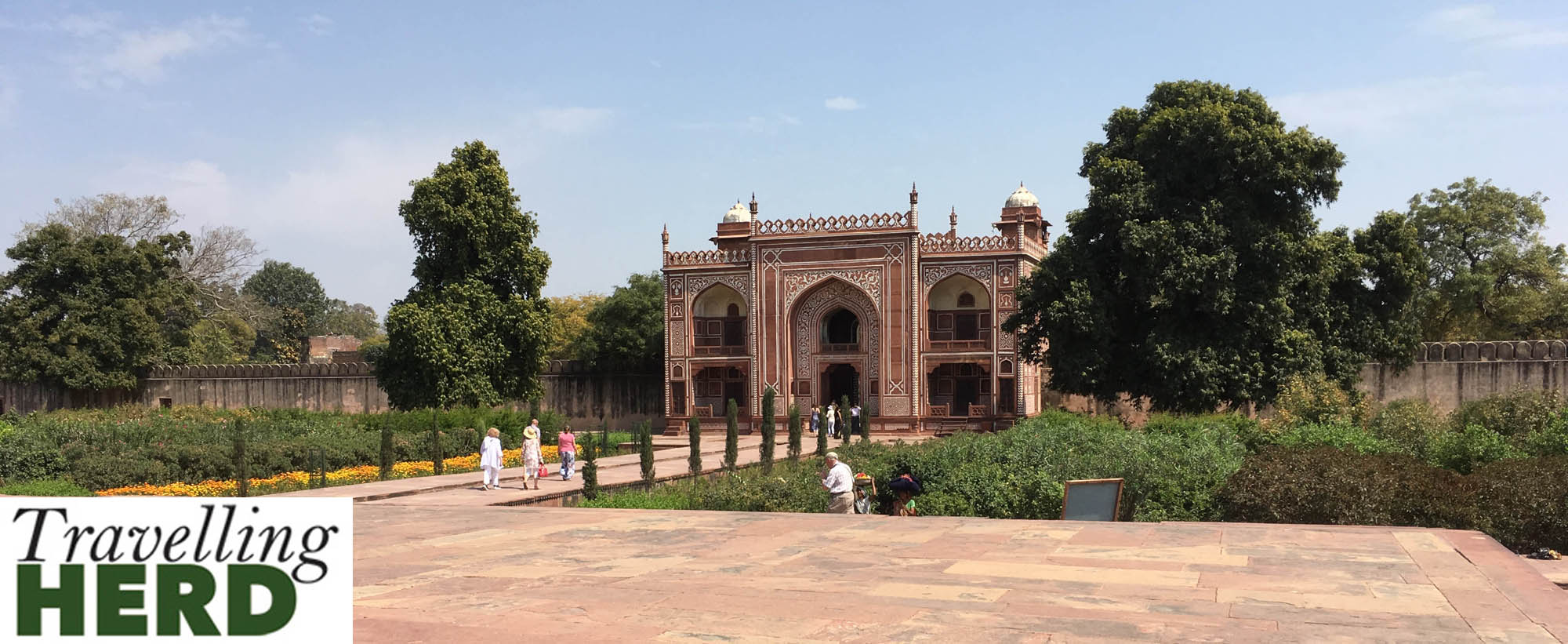 Built ten years before the Taj Mahal, Itimad-ud-Daulah's tomb was commissioned by his daughter, Nur Jahan, who was also Mumtaz Mahals's aunt. It is said to have influenced the design of the Taj Mahal and to mark the transition from the traditional red sandstone Mughal architecture (as seen at Agra Fort that we visited yesterday, and the Red Fort in Delhi) to the more refined style eventually epitomised by the Taj itself. Indeed it is also known locally as "the baby Taj".

Itimad-ud-Daulah's tomb features a symmetrical white mausoleum set in a garden surrounded by red sandstone walls. The interior decoration is possibly better preserved than that in some of the places we have visited and like the building it inspired, it is a place of calm and tranquility compared to the busy city outside its walls.

From here we went to Mehta Bagh. This is sometimes referred to as the Black Taj and is said to be the site on which Shan Jahan planned to build his own memorial, a mirror image of his wife's but in black marble. There are fine views of the Taj Mahal from the gardens . . .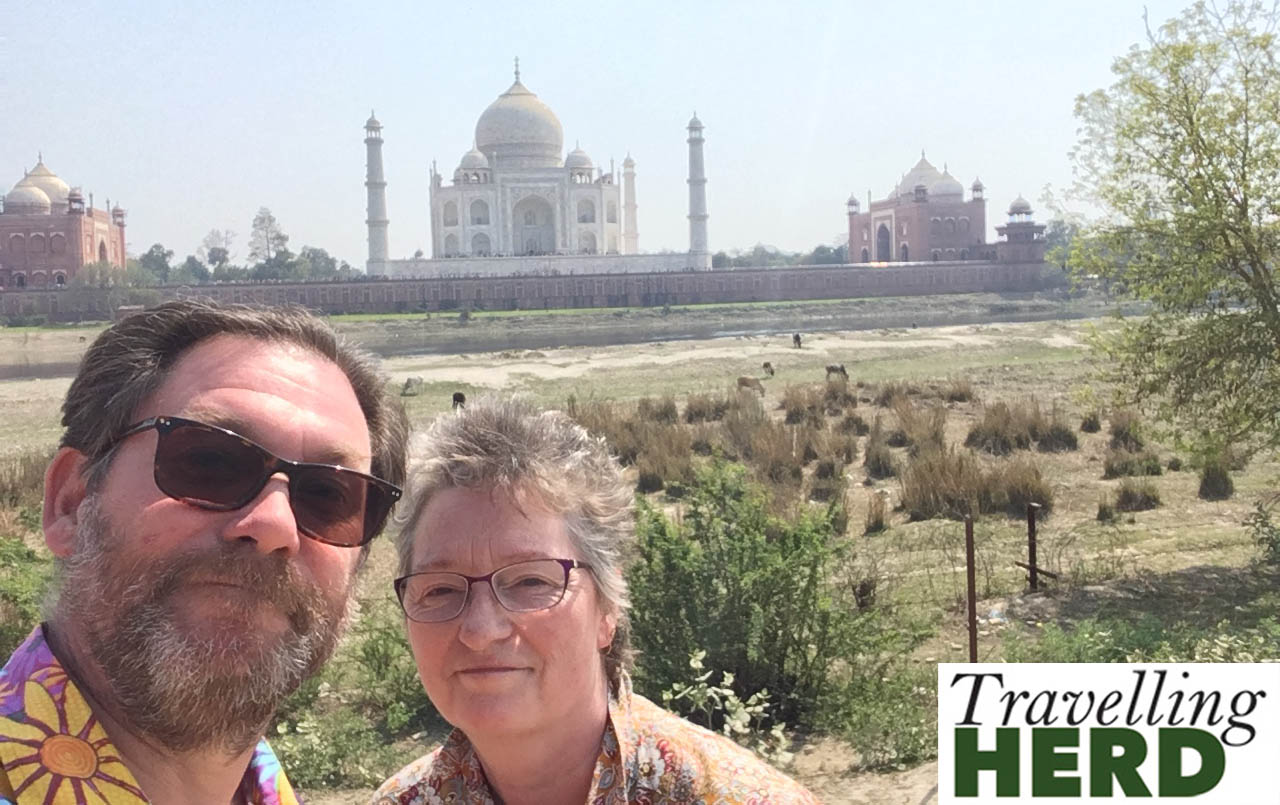 . . . and the foundations of the Black Taj . . .

Later, whilst we were waiting for our train, a cow ambled down the platform, past the luxury Maharajah's Express. Robert appreciated the juxtaposition of old and new and went to take photographs, whilst Matilda wondered idly why they were not travelling in more comfort and style aboard the Maharajah's Express.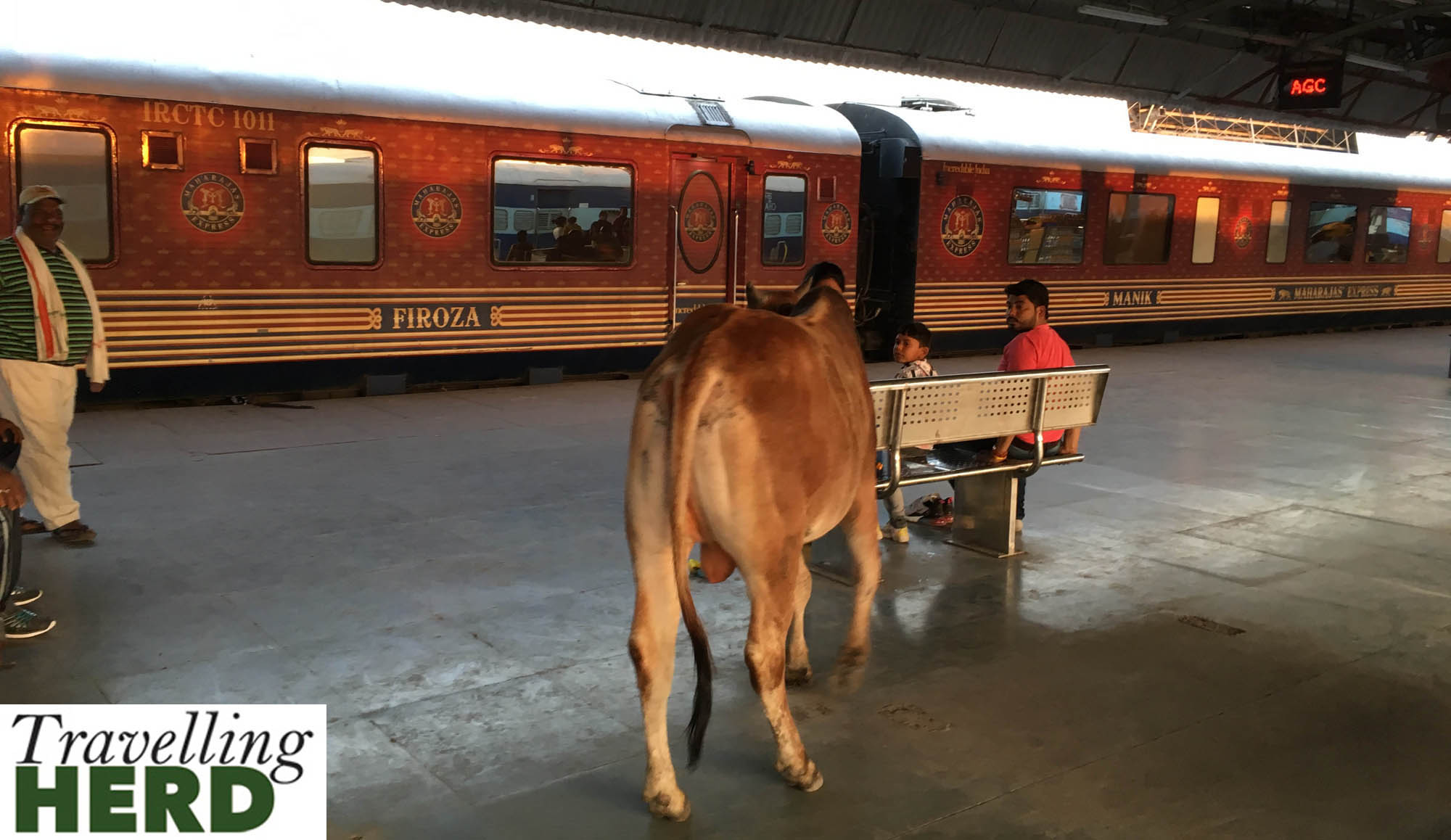 Current Route Map: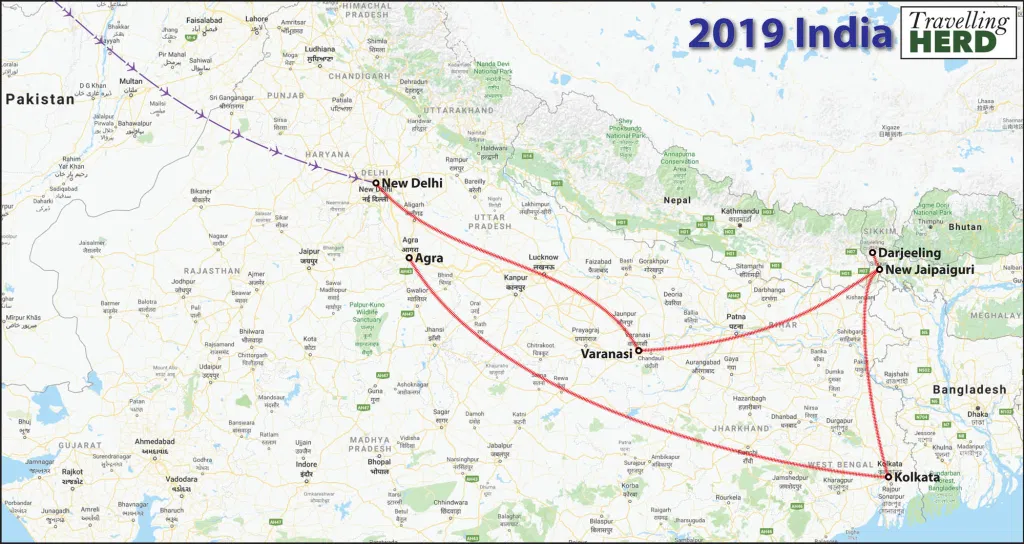 Distance travelled so far:
By Air to Delhi: 4,187miles
By 8 trains to Agra: 2,215miles
Selfie of the day: