Saturday 6th April 2019
On Friday 5 April, our final train journey from Amritsar to New Delhi ran to schedule but as it was an eight hour trip and we were up at 04:30 we decided to award ourselves an afternoon of rest and recuperation, to cool down in the pool and plan our sight-seeing for the next few days.
Robert felt that as we were now in a cosmopolitan capital, he could wear shorts so that he really knew he was on holiday. The air-conditioned metro is just a short walk from our hotel and as we were walking there a passer-by complimented Robert on his shoes and advised us to be careful on the metro as it would be crowded and therefore pick-pockets could take advantage. In fact the metro was not only cool but relatively quiet.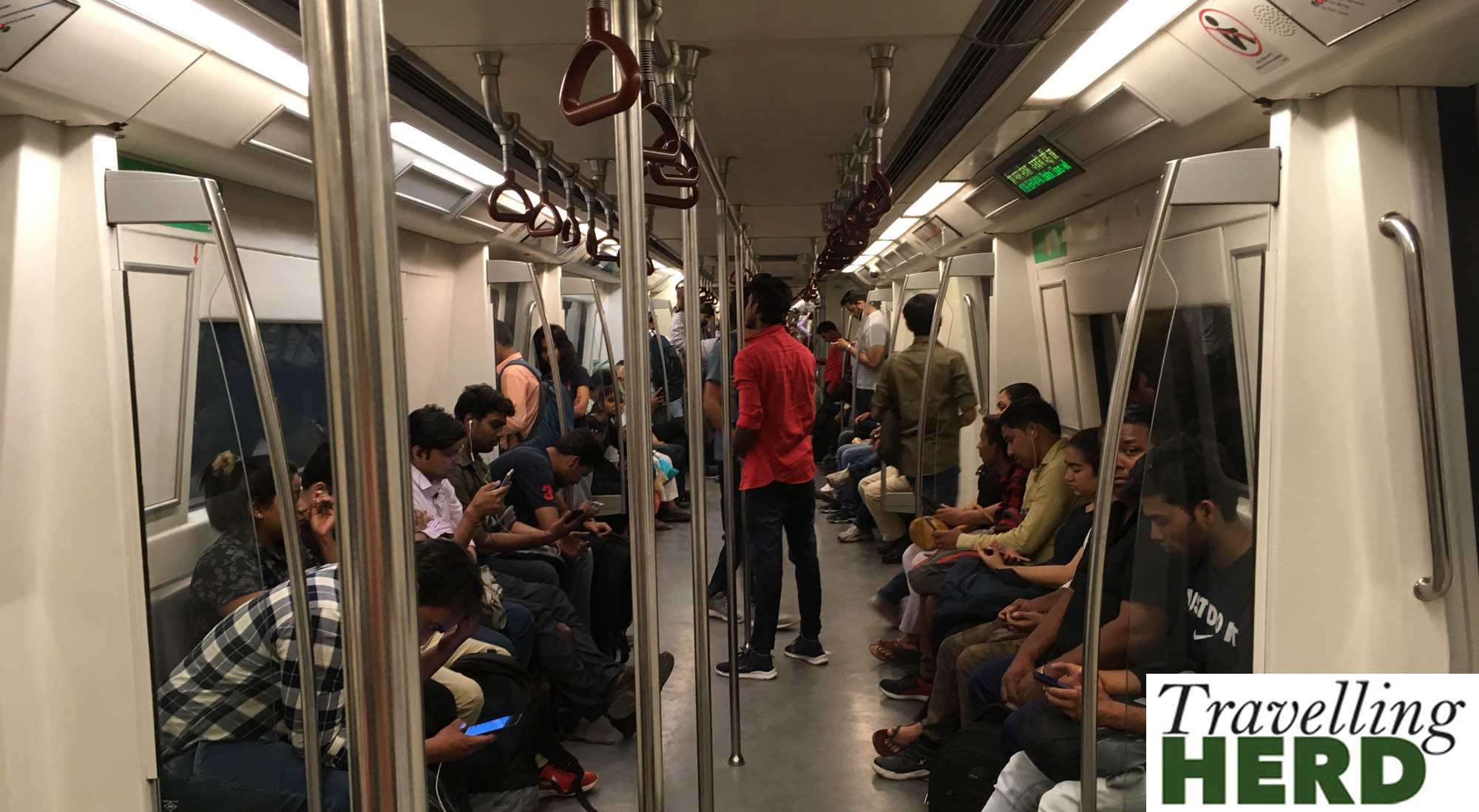 Our first stop was the Jama Masjid mosque. We read the signs regarding rules of entry and one of the requirements was no shorts, so on one of the only days that Robert has indulged in this, his sartorial preference on holiday, the shorts proved to be a barrier to our plans to see certain sights. We did see coaches disgorging tourists also in shorts so it may not have been rigorously enforced, but by then we had started moving physically and mentally towards our next destination.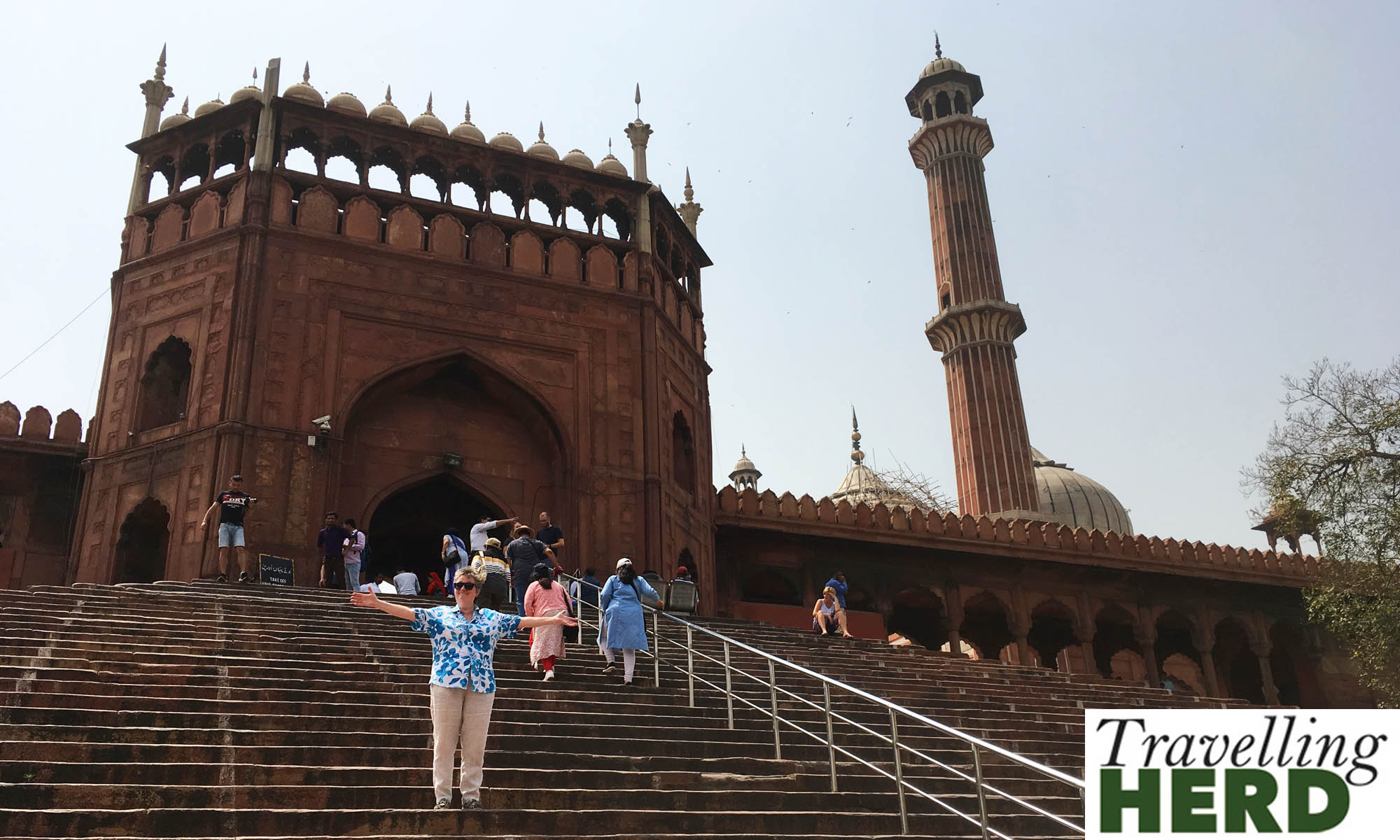 Our guide in Agra had recommended Humayun's Tomb in Delhi and told us that the Purana Qila or Red Fort was not nearly as impressive as Agra Fort. We felt that this comment could be a product of civic rivalry and we agreed we could not miss such a landmark monument. We were really glad that we had not taken him at his word: the Red Fort covers a vast area, includes many historical and ornate buildings and is justifiably a UNESCO World Heritage Site.

Built in 1639 by the fifth Mughal Emperor, Shah Jahan, as the palace for his fortified capital city of Shahjahanabad, it was the main residence of the Mughal emperors for almost 200 years, up until 1856.

Shah Jahan commissioned the Taj Mahal in Agra in 1632 so these two iconic landmark edifices were being built contemporaneously and you can see certain similarities in the use of white marble, the connecting waterways and some of the decorative motifs.

Much of the artwork and jewels from the Red Fort were plundered in 1747 when Nadir Shah invaded the Mughal Empire and the British destroyed many of the marble buildings in the aftermath of the Revolt in 1857.

The imperial apartments comprise a series of pavilions connected by a water channel, known as the Nahr-i-Bihisht or "Stream of Paradise" which unfortunately was dry. So many of these historic palaces would be even more impressive if the cooling waters flowed as originally intended, particularly when the temperature is soaring.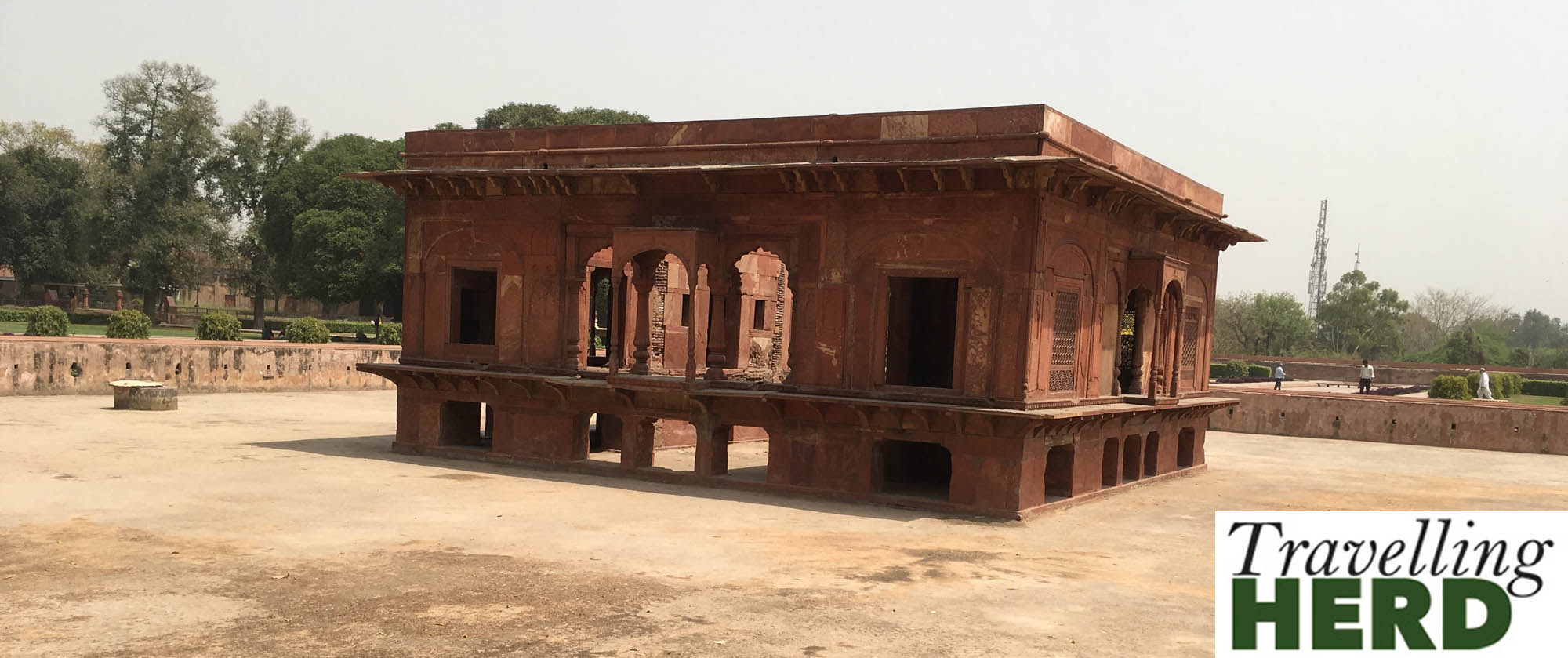 The walkway, roof and parts of the floor have collapsed but this pavilion must have been a glorious place to relax when it was surrounded by water. Once again, the hotel pool beckoned to us as the temperature rose.
Current Route Map: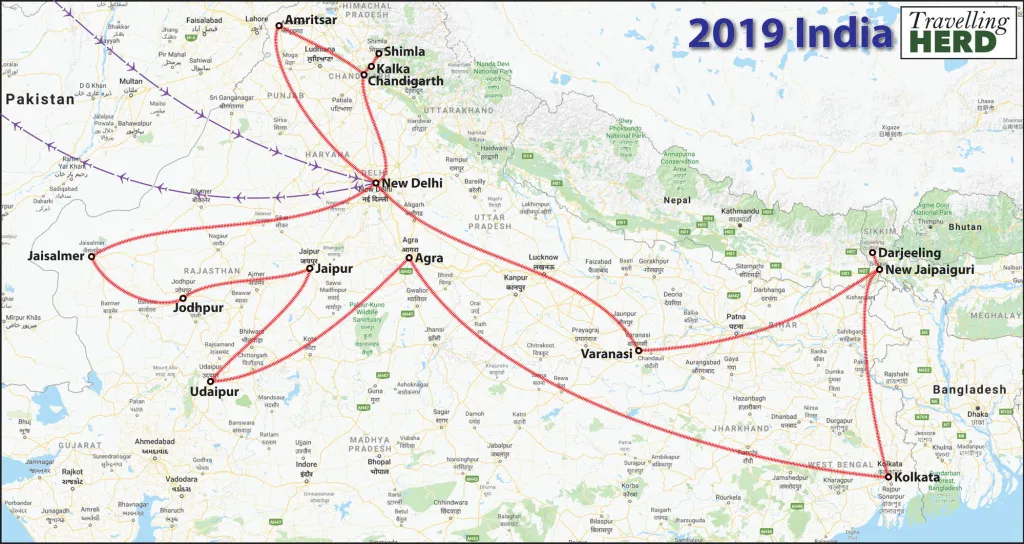 Distance travelled so far:
By Air to Delhi: 4,187miles
By 19 trains around north India: 4,670miles
Selfie of the day: