Sunday 24th March 2019
We took a brief trip into the old city to the Clock Tower and the Sardar Bazaar. On walking out of the hotel, the helpful doorman who stands in front of the part of the palace which is still a regal residence, told us the price we could expect to be charged for a tuk-tuk. Whilst this was still a "tourist" price, it was helpful to have some guidance.
The Clock Tower, or Ghanta Ghat, was built in 1912 by Maharaja Sardar Singh who also gave his name to the market in the surrounding streets. The Fort looms up behind the Clock Tower, which is now the main focal point.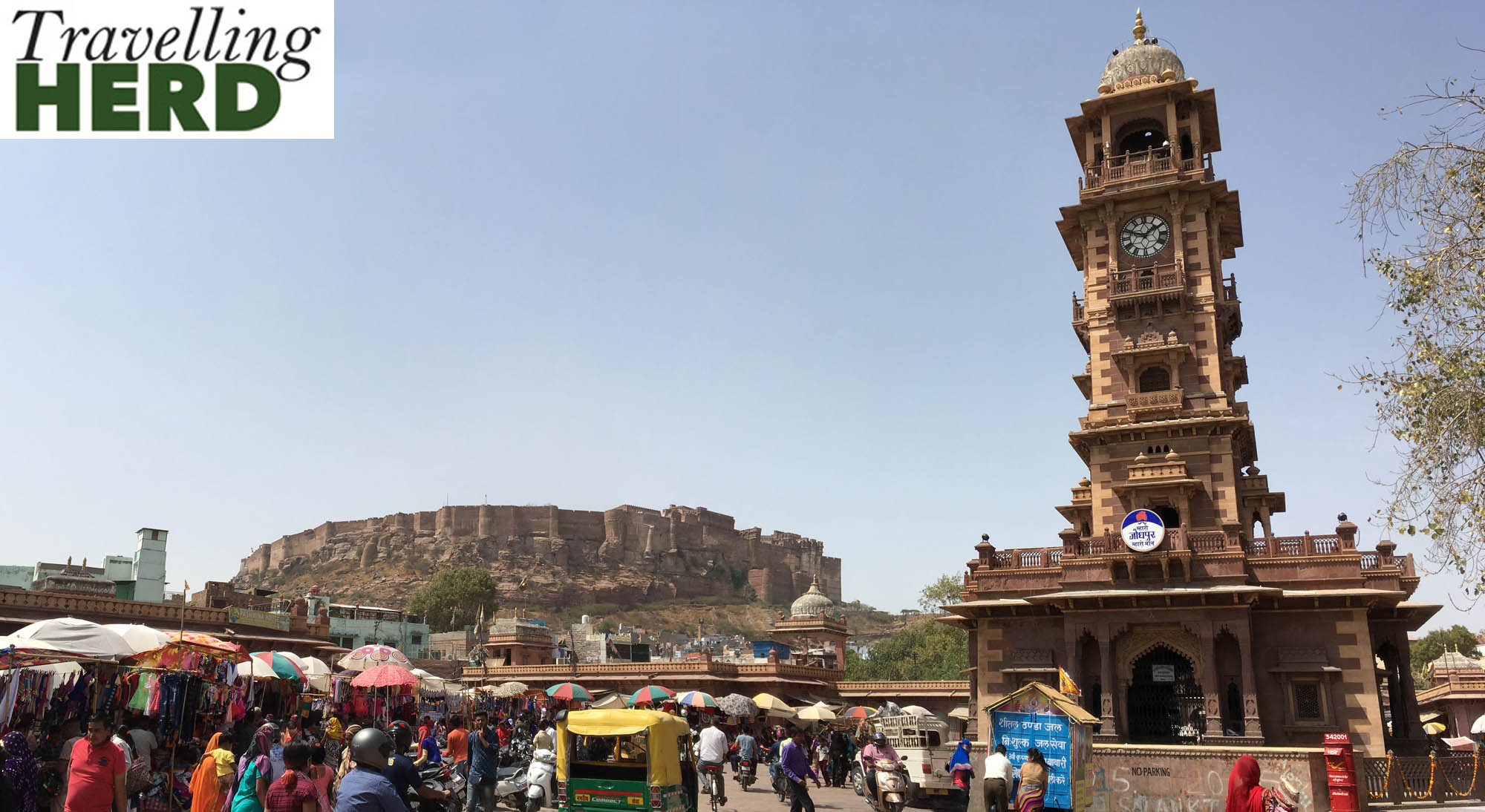 Although Ghanta Ghat is illuminated at night, there is a wind blowing dust or desert sand around the city and as we have an early train to catch we are not planning on seeing this.
The staff in our hotel are appropriately and smartly dressed in tunics and the distinctive churidar trousers which were the basis for the famous Jodhpur trousers.
Jodhpurs were developed by Sir Pratap Singh, a keen polo player and member of the Rathore clan of Rajputs who ruled in Jodhpur. Originally a warrior class, the Rajputs took great pride in their equestrian prowess. In more peaceful times these skills were ideally suited to the game of polo and many princes were keen players.
Around 1890, Sir Pratap Singh adapted the traditional long Indian churidar trousers which are loose at the top and fitted from the knee downwards, by increasing the amount of fabric round the hips and thighs and reinforcing the calf and knee to prevent rubbing during riding to make them ideally suited to the demands of playing polo. Soon other Indian polo players and teams adopted the style. Sir Pratap Singh came to England for Queen Victoria's Diamond Jubilee celebrations in 1897, bringing the Jodhpur Polo Team with him. The talented team won most of the matches and the Jodhpur trousers were adopted by the British teams and spread around the world.
We did not however feel the need to buy any jodhpurs in Jodhpur.
Current Route Map: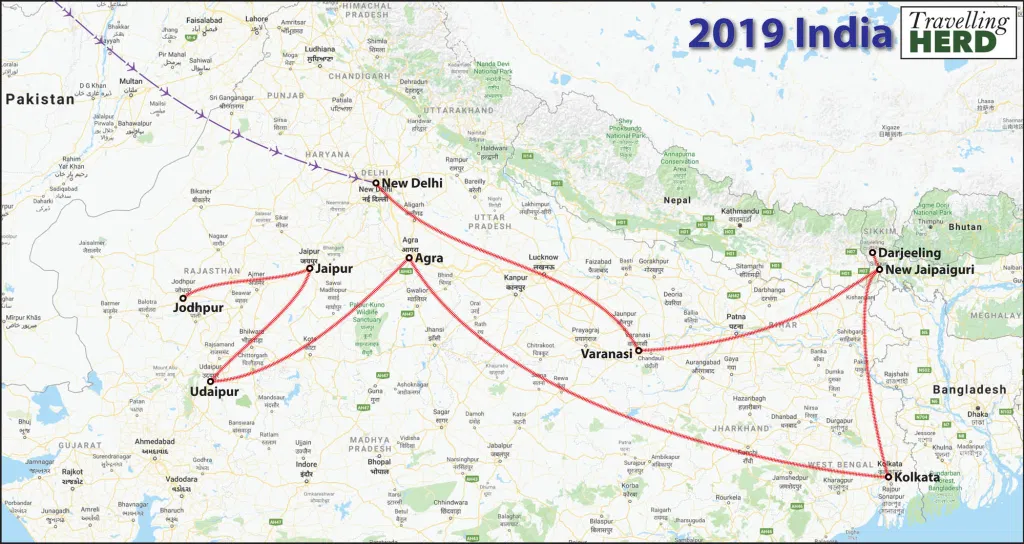 Distance travelled so far:
By Air to Delhi: 4,187miles
By 11 trains to Jodhpur: 3,145miles