Sunday 10th & Monday 11th March 2019
Another leisurely breakfast followed by our first real excursion into Darjeeling. St Andrew's Church, built in 1843 is very close to our hotel but being a Sunday, we did not want to intrude on the service which was in progress. We will have other chances to visit.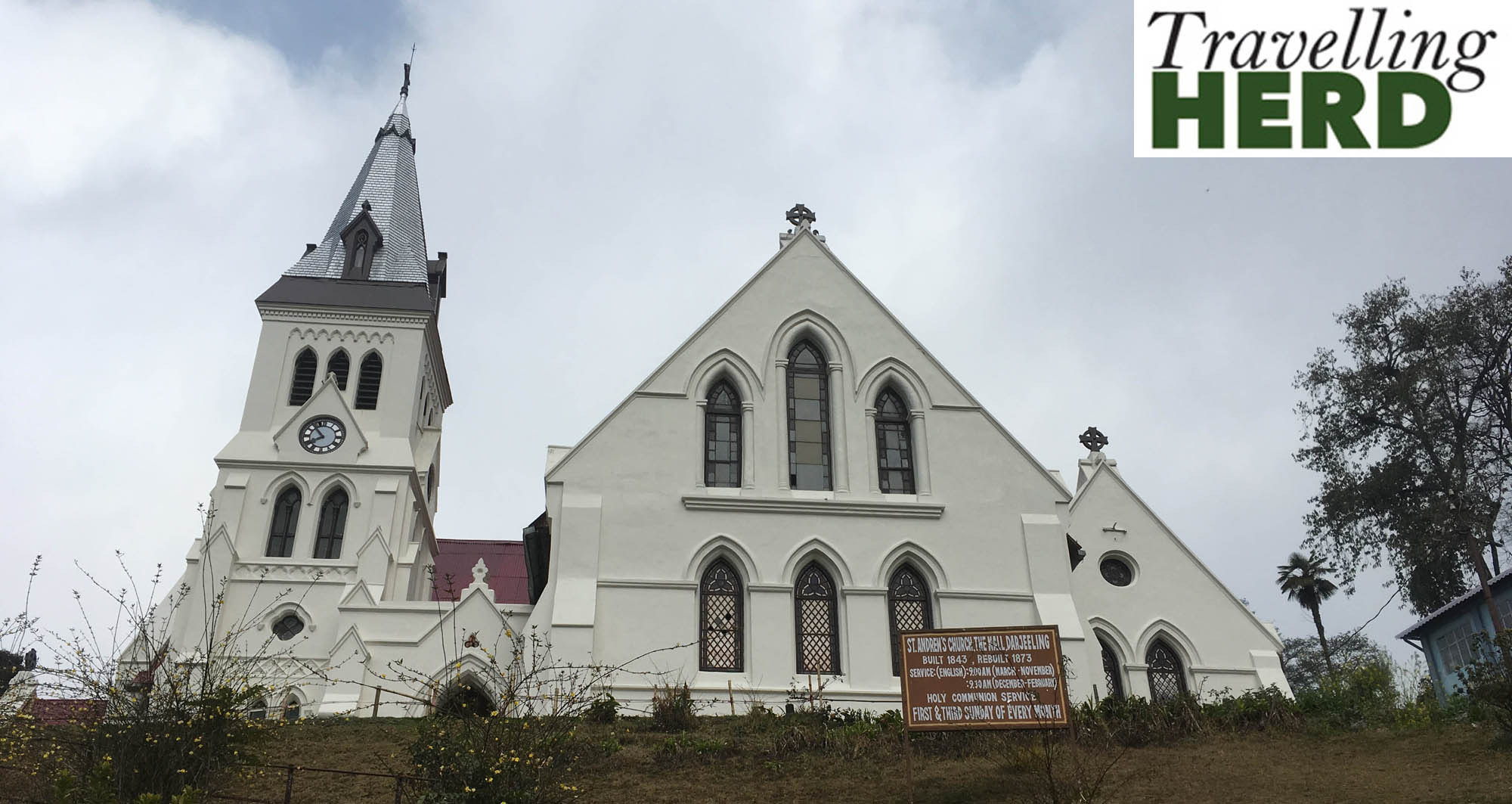 Robert wanted to ride the steam train on the DHR down the line for one stop to Ghum and visit the DHR Museum there so we walked back towards the railway station via the Chowrasta and The Mall to book tickets.

You cannot opt to split your journey to allow more time in Ghum and the 10:00 train was fully booked so we secured our seats for the 12:20 train. This also provided some photo opportunities as the steam engines were shunting into position for the next journey.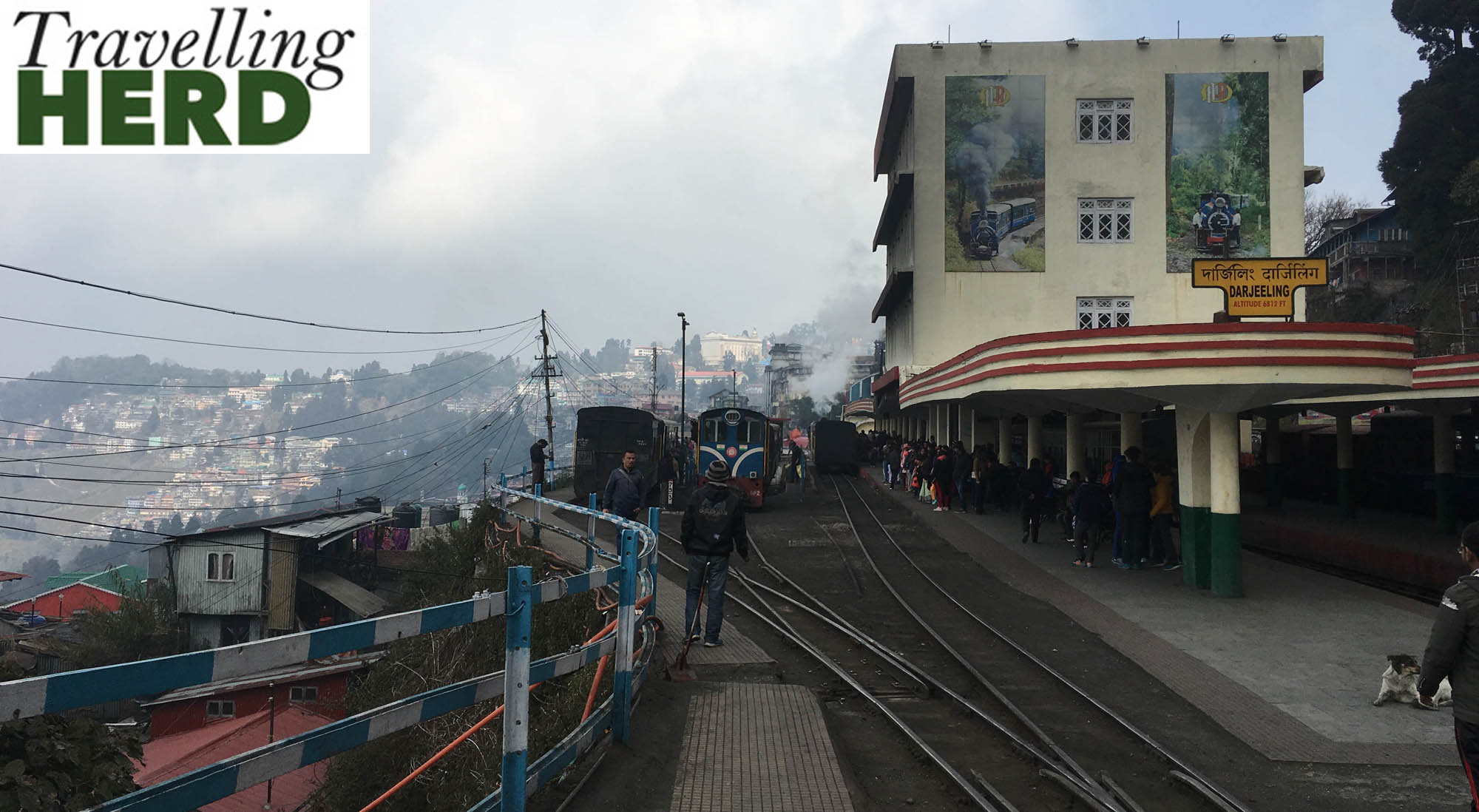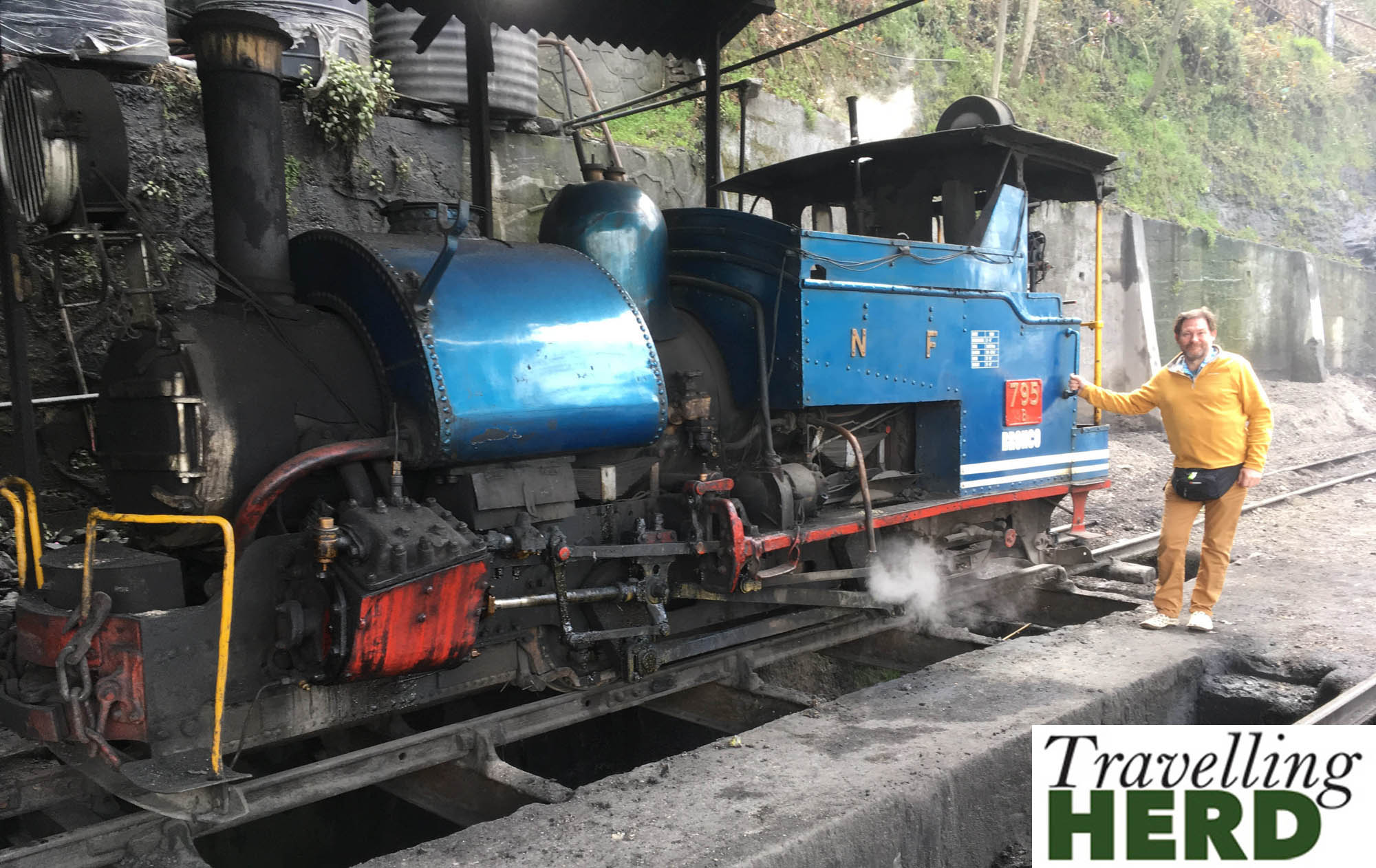 We set off back up the road, making a second attempt to look round St Andrews Church on our way past, but this time the doors were closed.
Fortunately there are some pavements in Darjeeling and this makes it easier to walk around. We headed for the Happy Valley Tea Plantation, which is the only one within the city of Darjeeling and it also offers factory tours. There is a long and winding road down to the plantation which is quite daunting: it will seem longer and steeper on the climb back up. We were passed by other tourists who, with more foresight than us, had engaged a taxi to take them down and, more importantly, back up again.

The fields of tea plants stretch far and wide and the plants are all neat and even, having been cropped to a similar height. This is not yet harvesting season but we had a brief tour of the factory and had an explanation of withering, rolling, de-oxydation, roasting and sorting – the five processes to make traditional black tea. Other varieties go through fewer processes. For example white tea is harvested and quickly heated so that less oxidation happens and the freshly picked flavour is retained.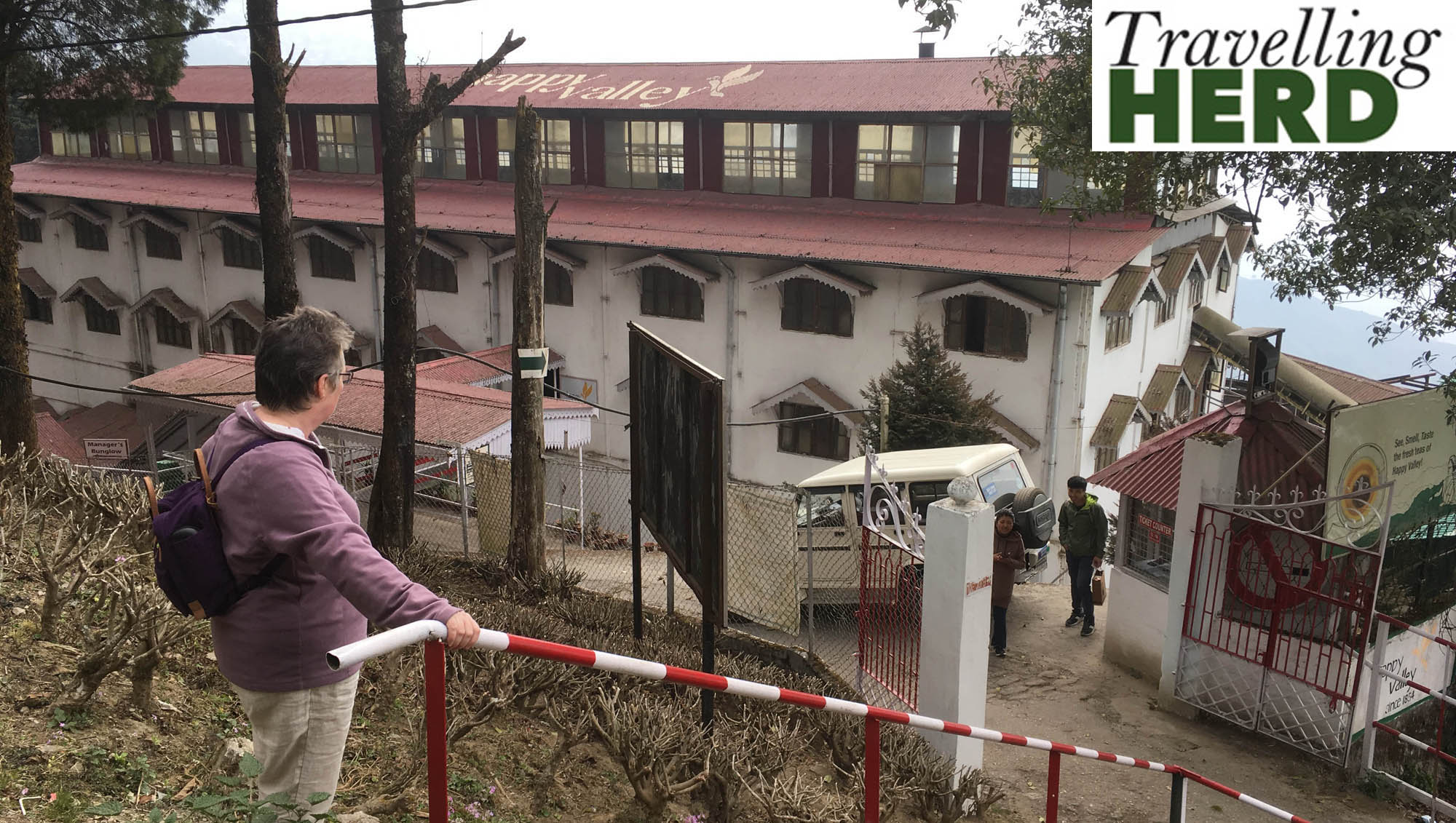 We were also able to taste white, green and black Darjeeling as well as some Assam chai and green tea with basil. Matilda really wanted to bring some Darjeeling tea home from Darjeeling but the tasting simply confirmed that Earl Grey and Lady Grey are still her two favourite varieties.
A long, steep climb took us back up from the tea plantation to the Himalayan Zoo. Whilst we are both slightly conflicted about zoos, the lure of the red panda was too tempting to ignore. The desire to conserve endangered species is entirely understandable, but this was not always the purpose of zoos and it is still sad to see such beautiful wild animals in captivity.
We were not the only people looking to sight a captivating and in interesting species. As we were standing by the red panda enclosure hoping for a glimpse, first a family with a young son. . .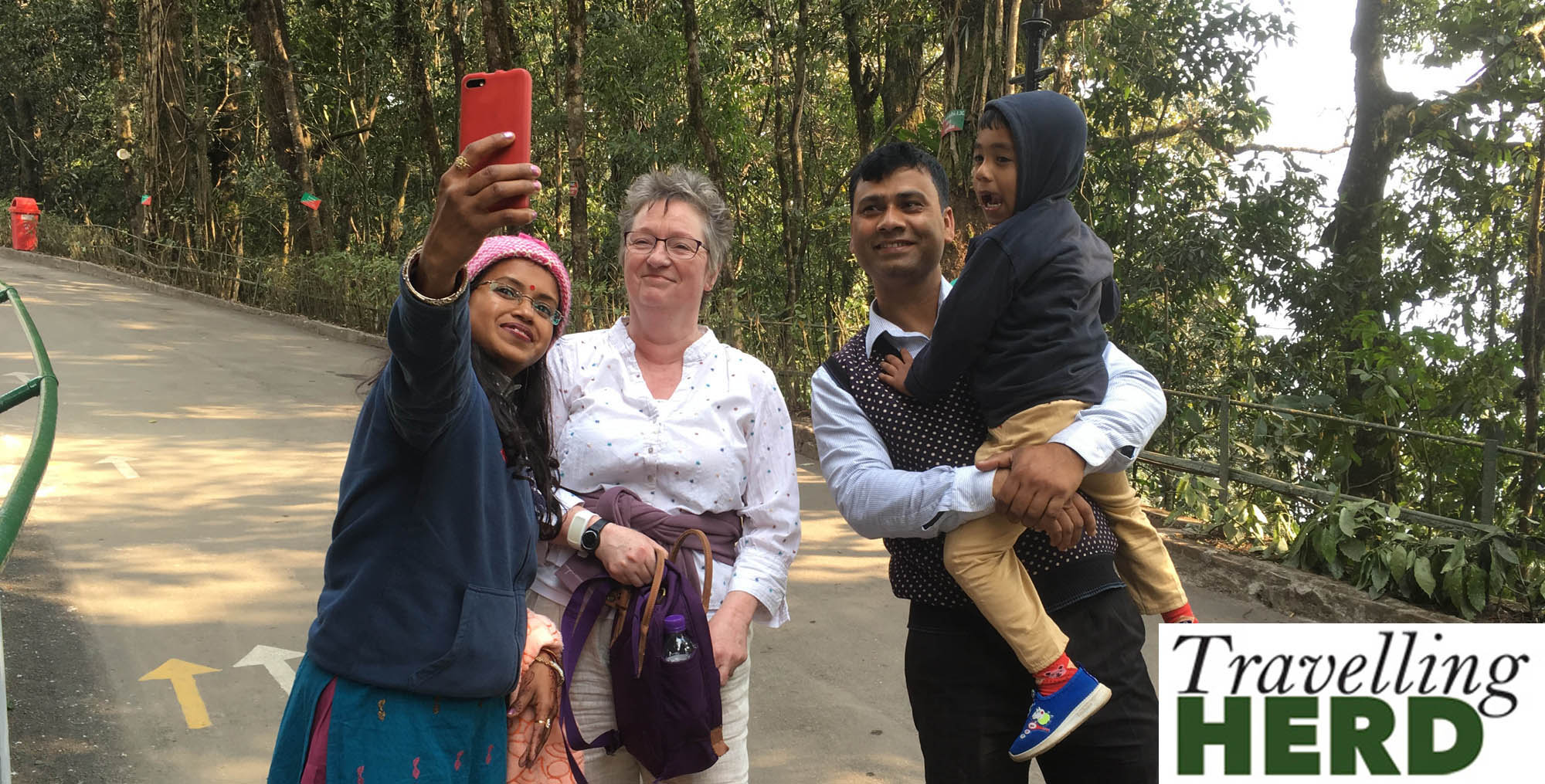 . . . then a group of five or six lads asked to have individual and group photos with each of us. It appears that a pair of Westerners out of their natural habitat were more interesting for some of the visitors than the animals themselves.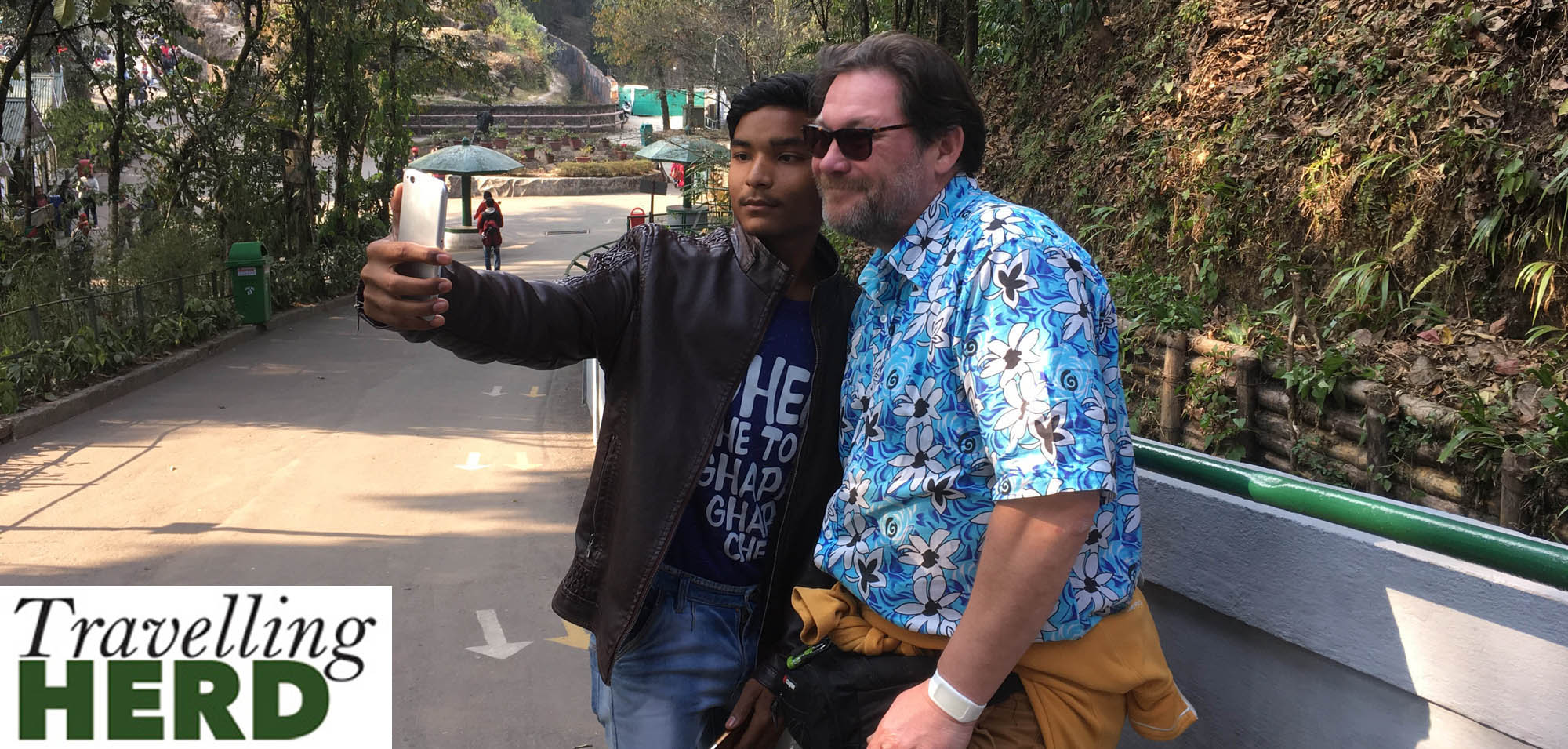 Two red pandas were sleeping but one was restless and paced around its enclosure so we were able to see it several times.

By the time we returned to the hotel we had walked 6.3 miles, which is not as far as we sometimes manage, but this included the equivalent of 68 flights of stairs.
Video of the day
Monday 11 March 2019
Robert requires a smart photograph to go with his Rail Discoveries profile and had decided that he wanted one taken with a DHR steam train. We arrived at the station with about ten minutes spare in which to achieve this. Today therefore the Hawaiians had to give way to a shirt and tie.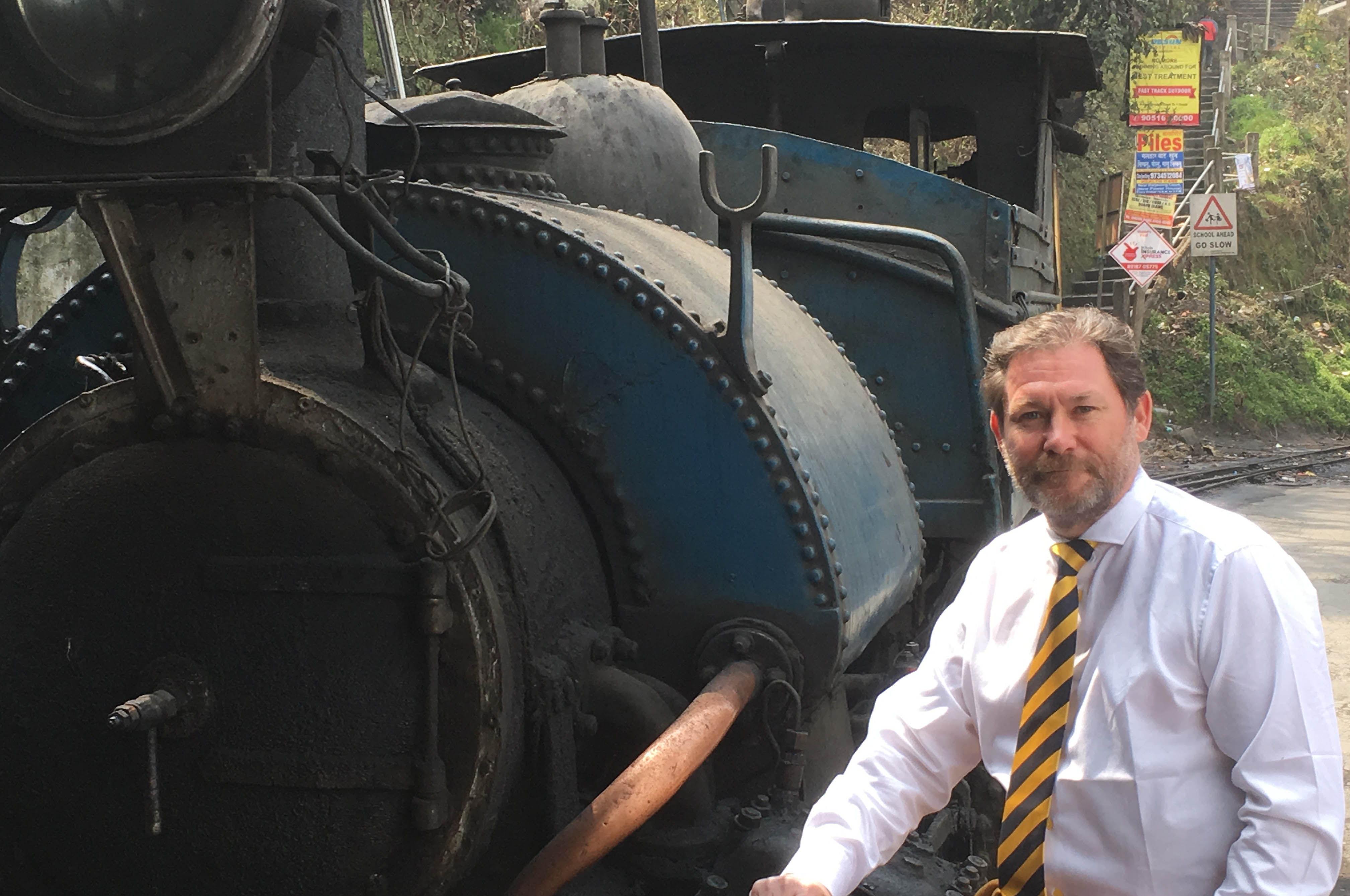 Old-fashioned technology managed today what modern technology failed to do on our journey to Darjeeling and the steam train for our "joy ride" to Ghum and back managed to leave more or less on time.
The train chugs and whistles its way through the streets and makes a stop for ten minutes at the Batasia Loop, which was constructed 100 years ago in 1919 to reduce the gradient for the locomotives. It transpired that we were lucky not to have been able to book the earlier train as this one was not full and we were both able to sit by a window. Health and safety rules here do not appear to require that the train doors are closed while the train is moving so Robert was able to hang out of the open door to take the video of the day.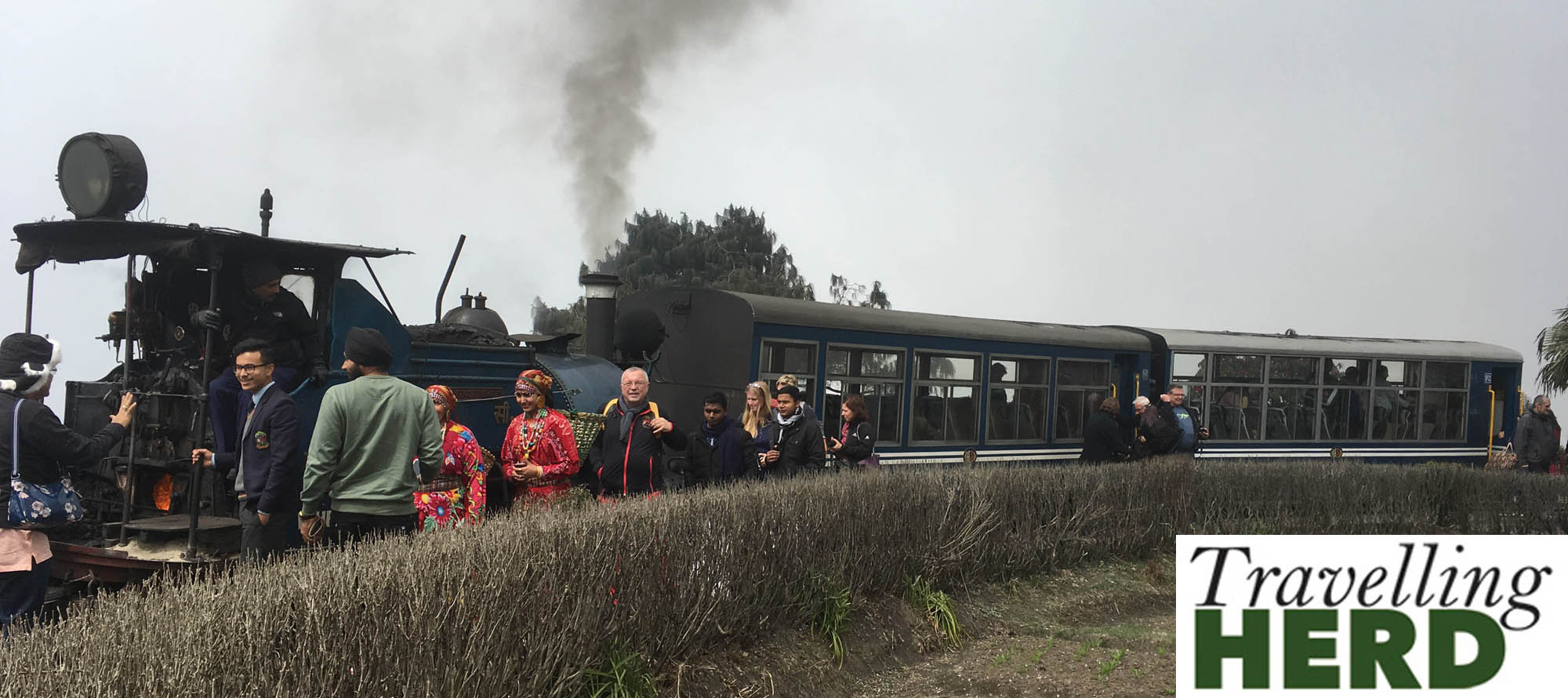 On clear days there are incredible views from Batasia Loop as well as a war memorial and ornamental garden. On a clear day you can see Kangchenjunga, which at 28,169 ft is the third highest in the world and the highest in India. For us the mist, cloud cover and smoke from the train made an impenetrable combination and the view was unfortunately non-existent.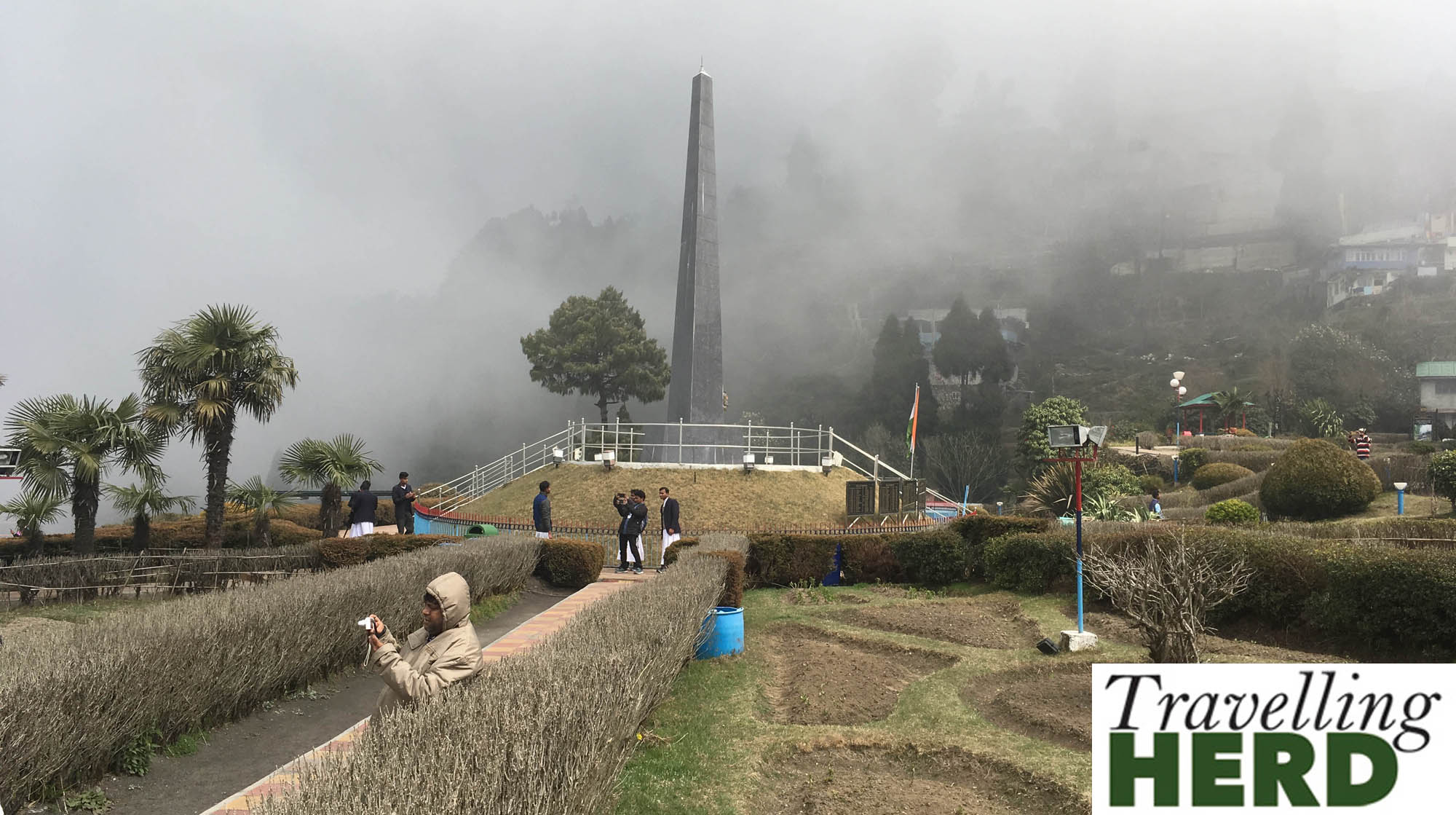 From here the train goes on to Ghum and the DHR museum. The trip allows you 30 minutes in Ghum so it is perhaps as well that the museum houses quite a small, compact display. Although there is a charge, there did not seem to be any one there to collect the money. There are some interesting photos of the construction of the line and the original station at Darjeeling was much more picturesque than the current concrete one.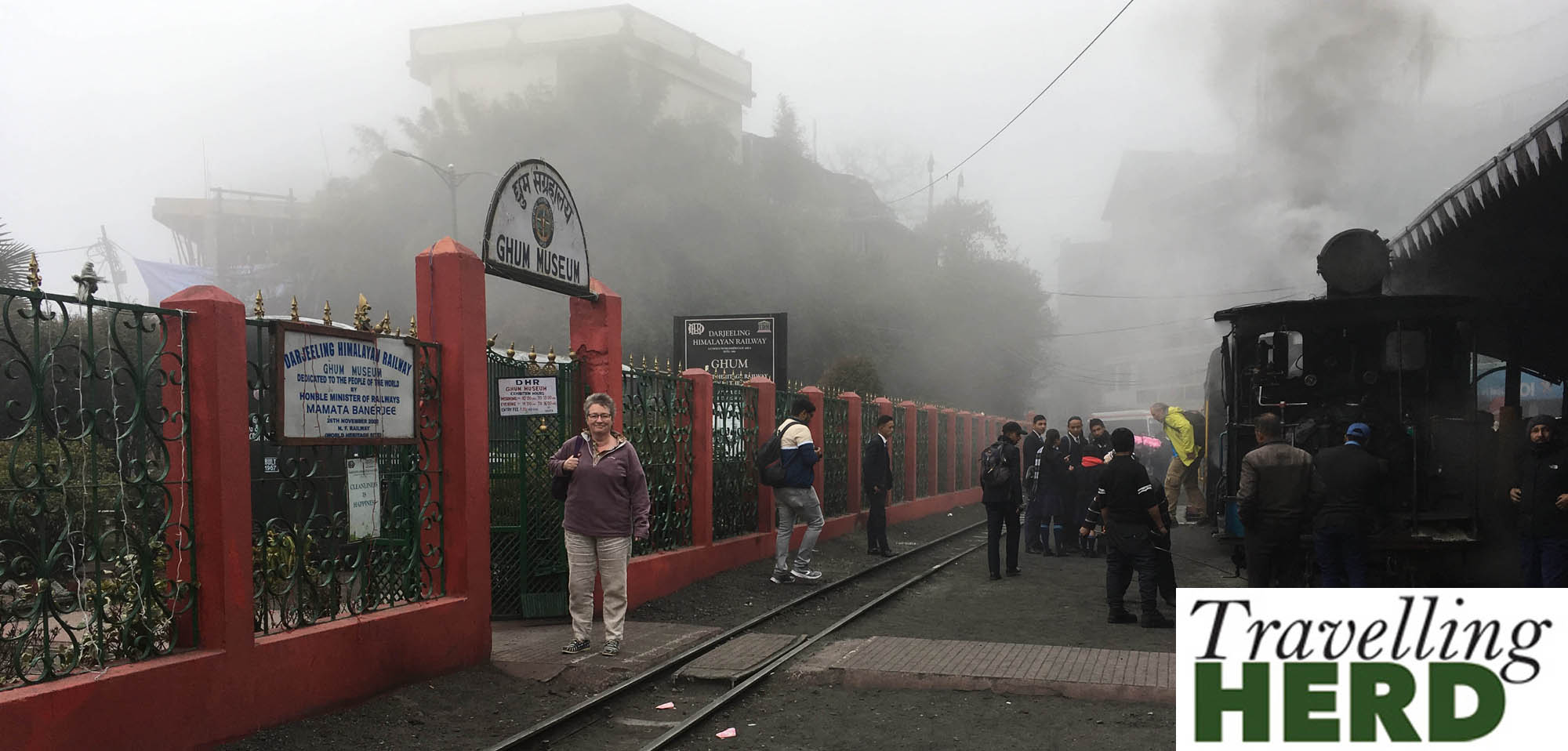 We will be taking one more journey on the DHR tomorrow as we continue on our way to Kolkata.
Video of the day:
Current Route Map: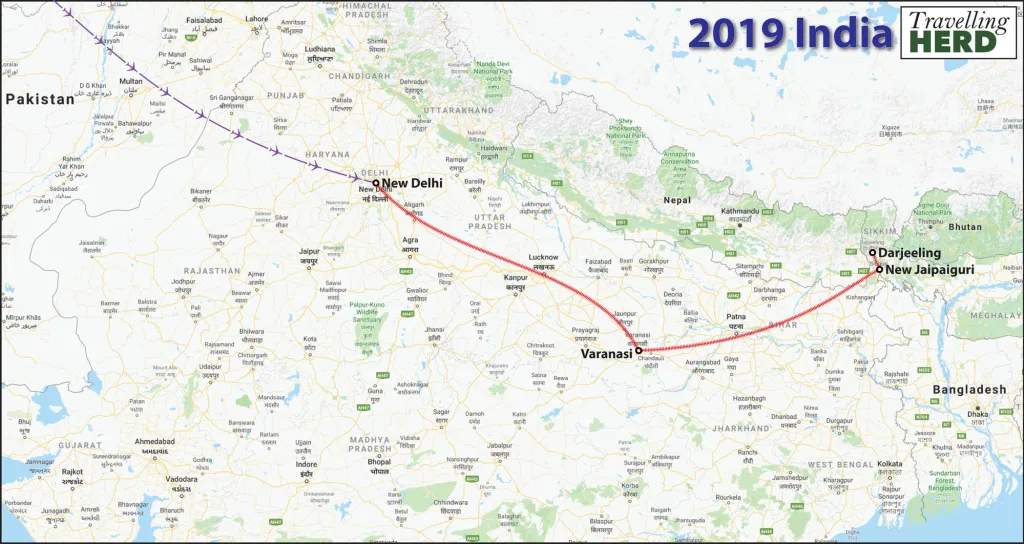 Distance travelled so far:
By Air to Delhi: 4,187miles
By 5 trains to Darjeeling: 968miles
Selfie of the day: