Thursday 2nd June 2022
A short Amtrak ride from Philadelphia brought us back to our starting point in New York.
Although we could not do so in Chicago because of the cloud cover, we continue to try and take Ruth Jewell's advice and start our sightseeing by going up the city's best observation point. So New York starts with the Empire State Building. 
Having checked into our hotel, we found we could book tickets for half an hour hence and Matilda decreed we should go for the full experience and pay the extra to go up to the 102nd floor.
Meandering barriers have been laid out to maximise the space marking out the queue to the lifts, presumably from a time, pre-Covid, when more people visited. Along the route, there is quite an extensive display about the construction of the building and its use as a filming location.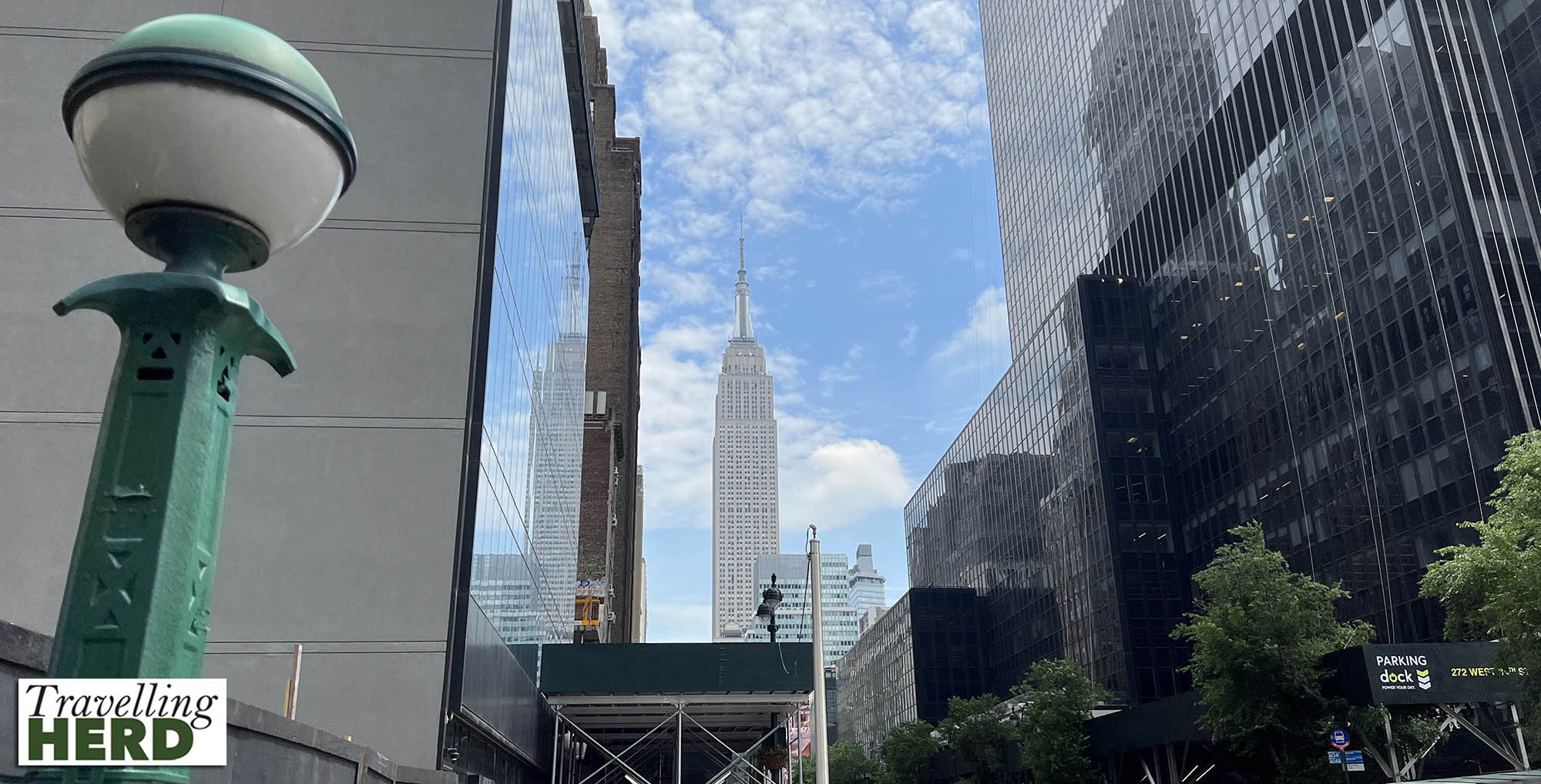 King Kong obviously makes a regular appearance. . .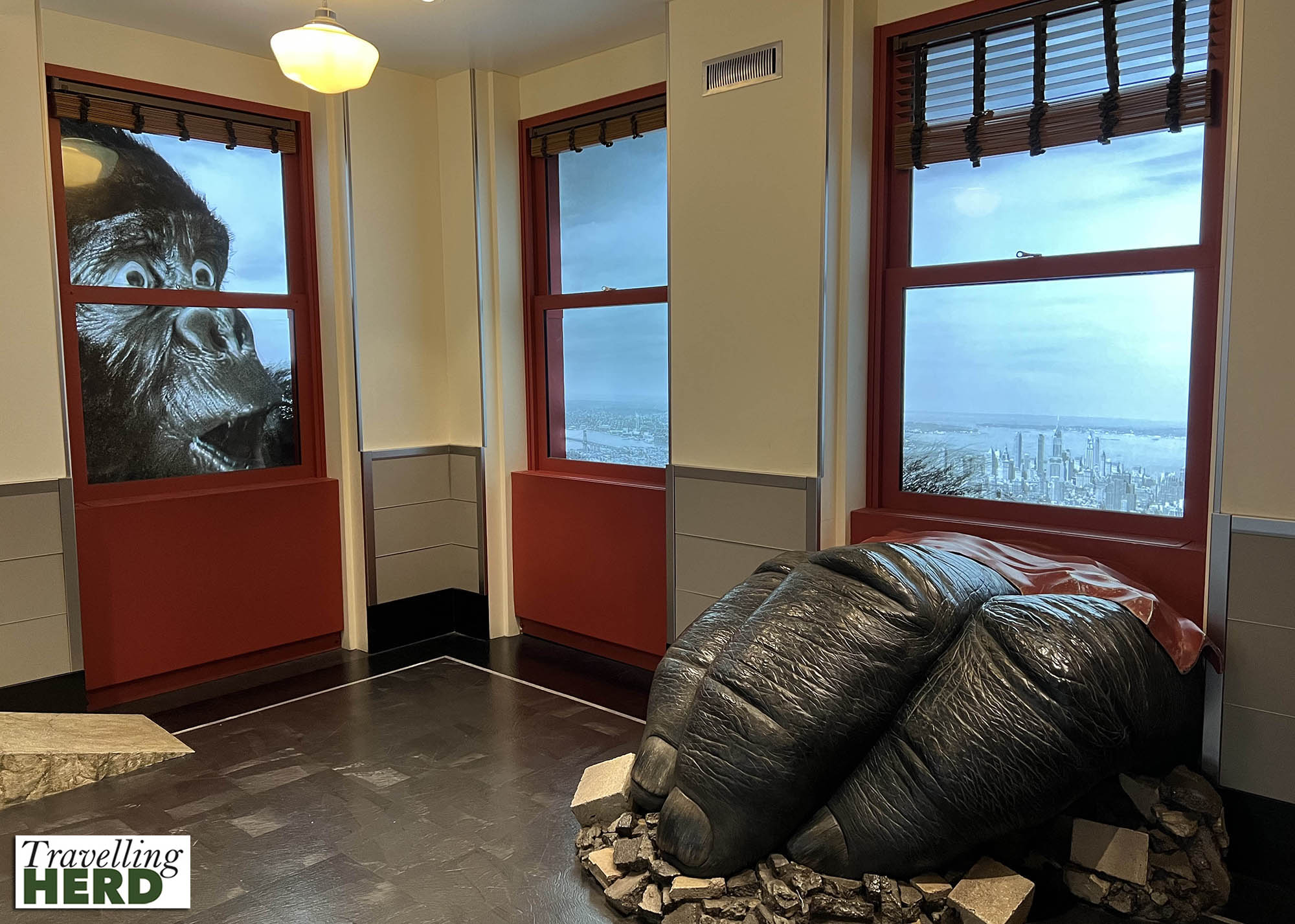 . . . providing photo- and video-opportunities.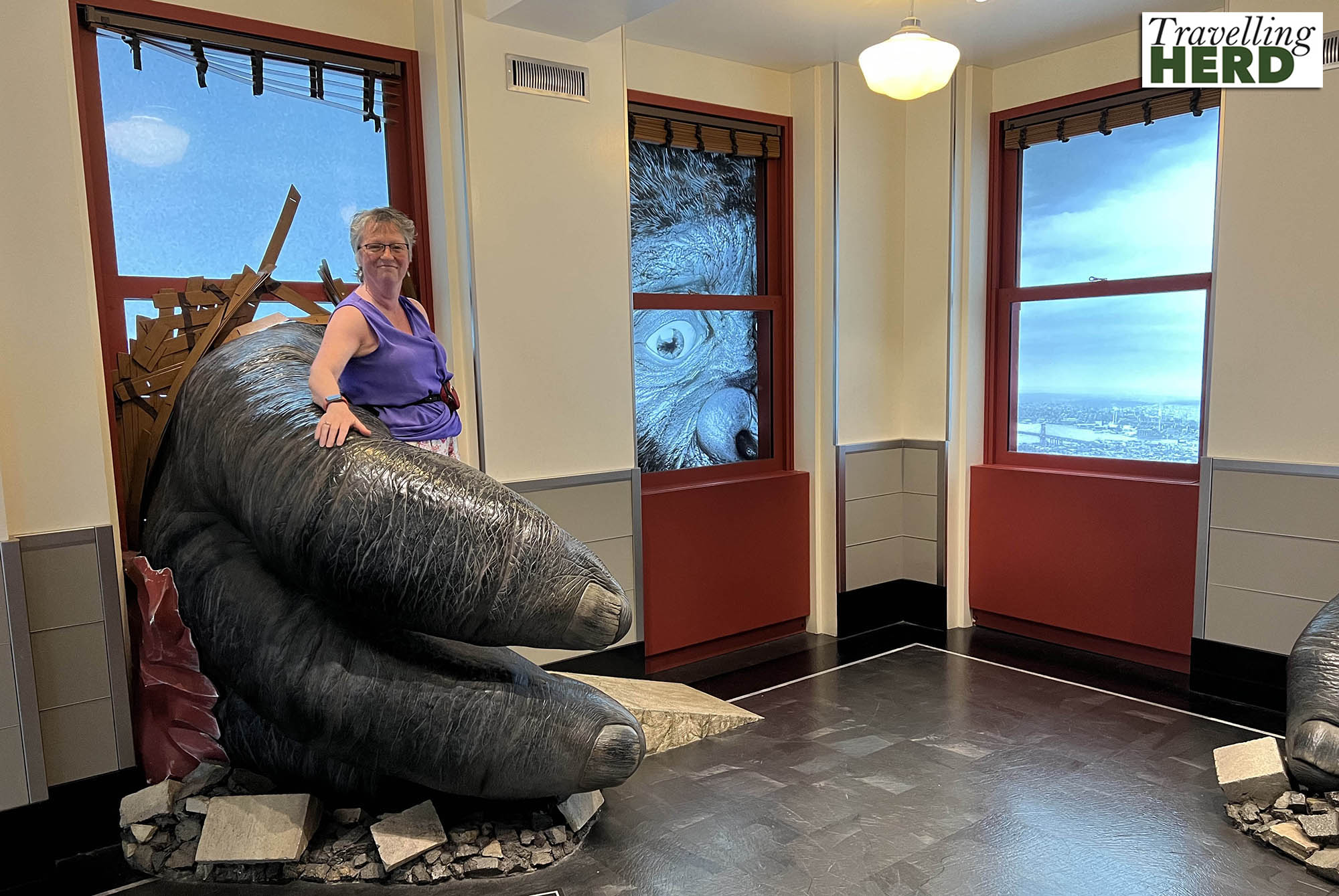 But Matilda is unlikely to win any acting awards.
Once up there, the views are obviously impressive looking down Manhattan towards Wall Street. . .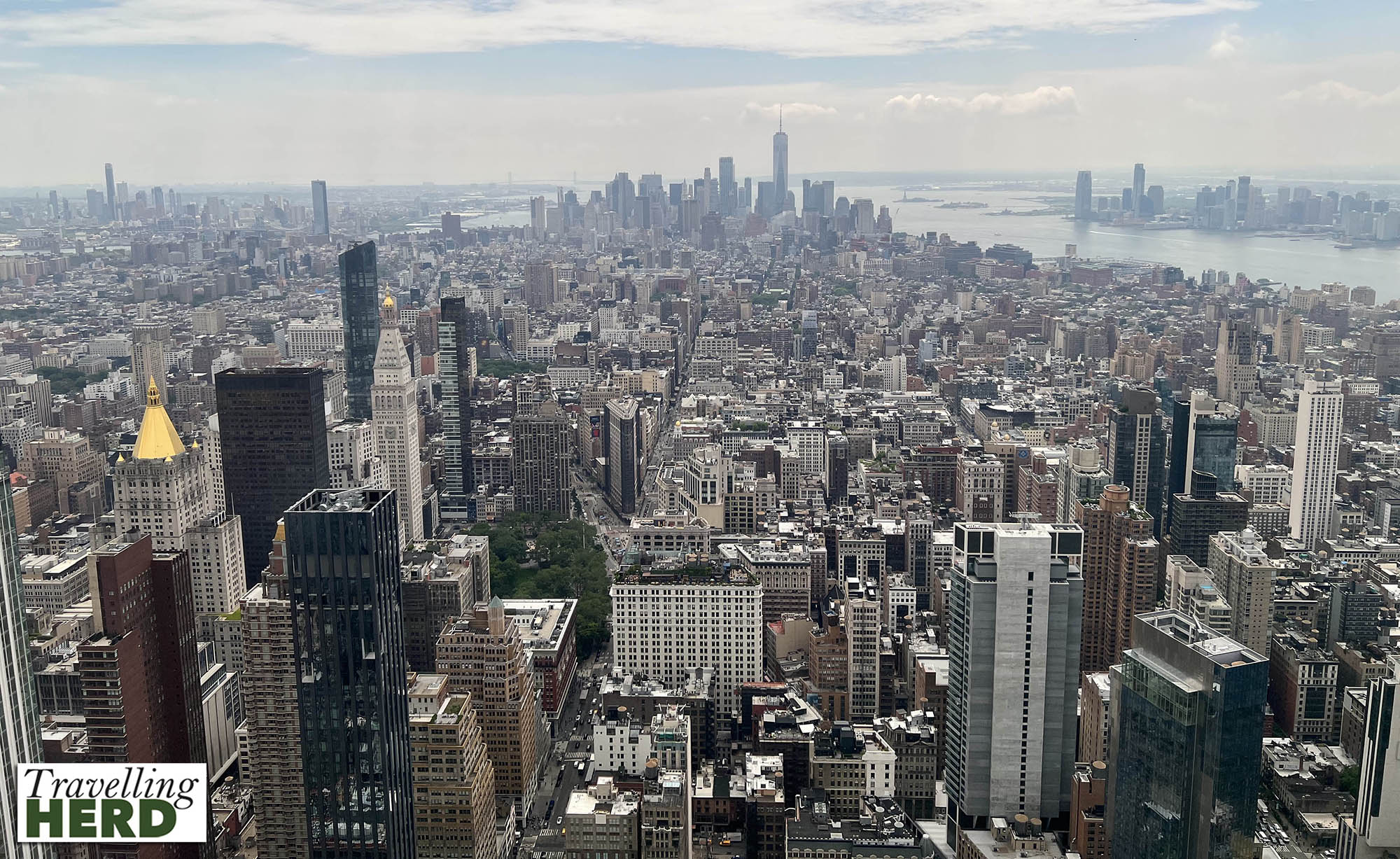 . . . and north towards the iconic Chrysler Building.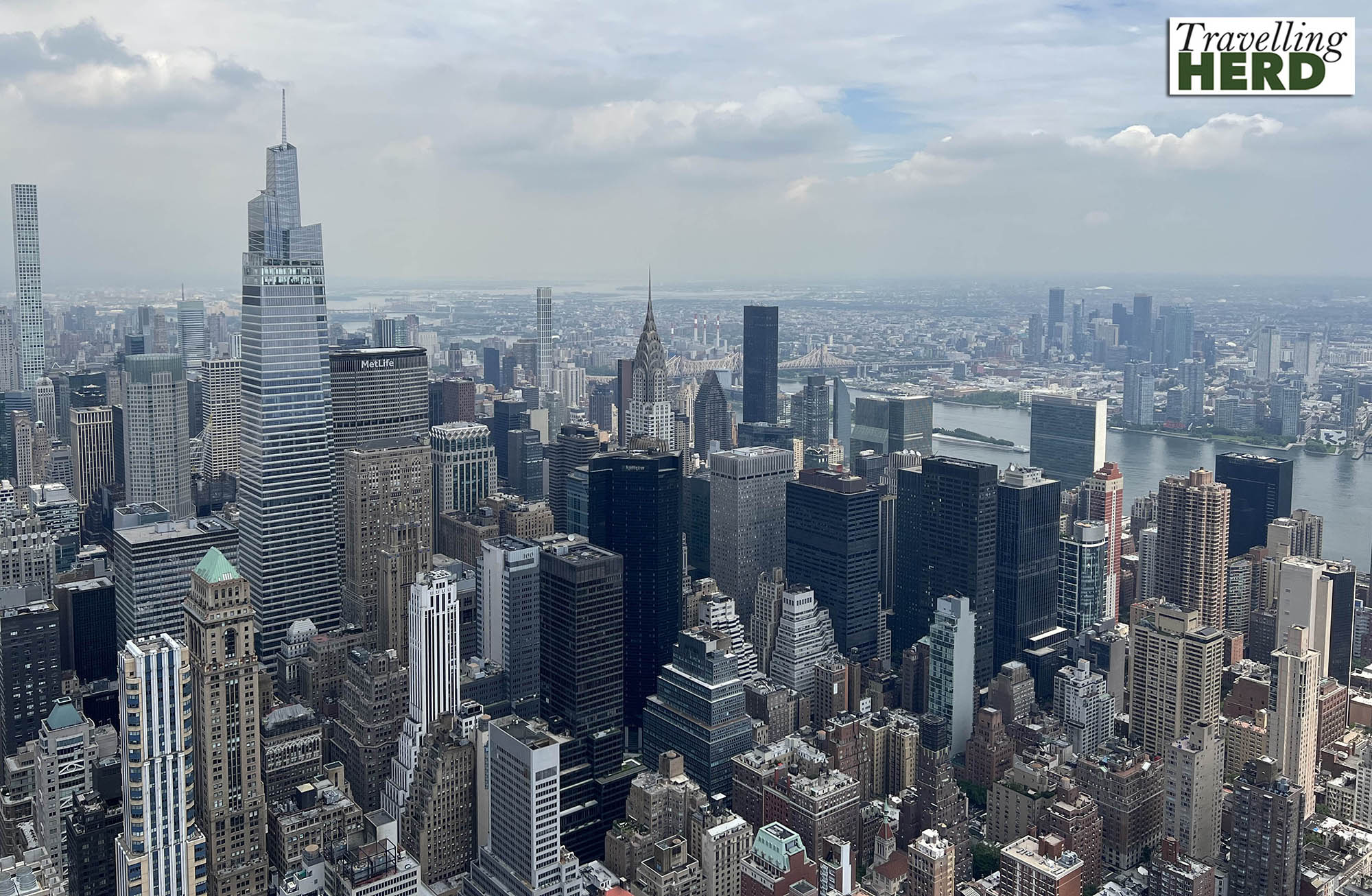 Our hotel was also down there somewhere.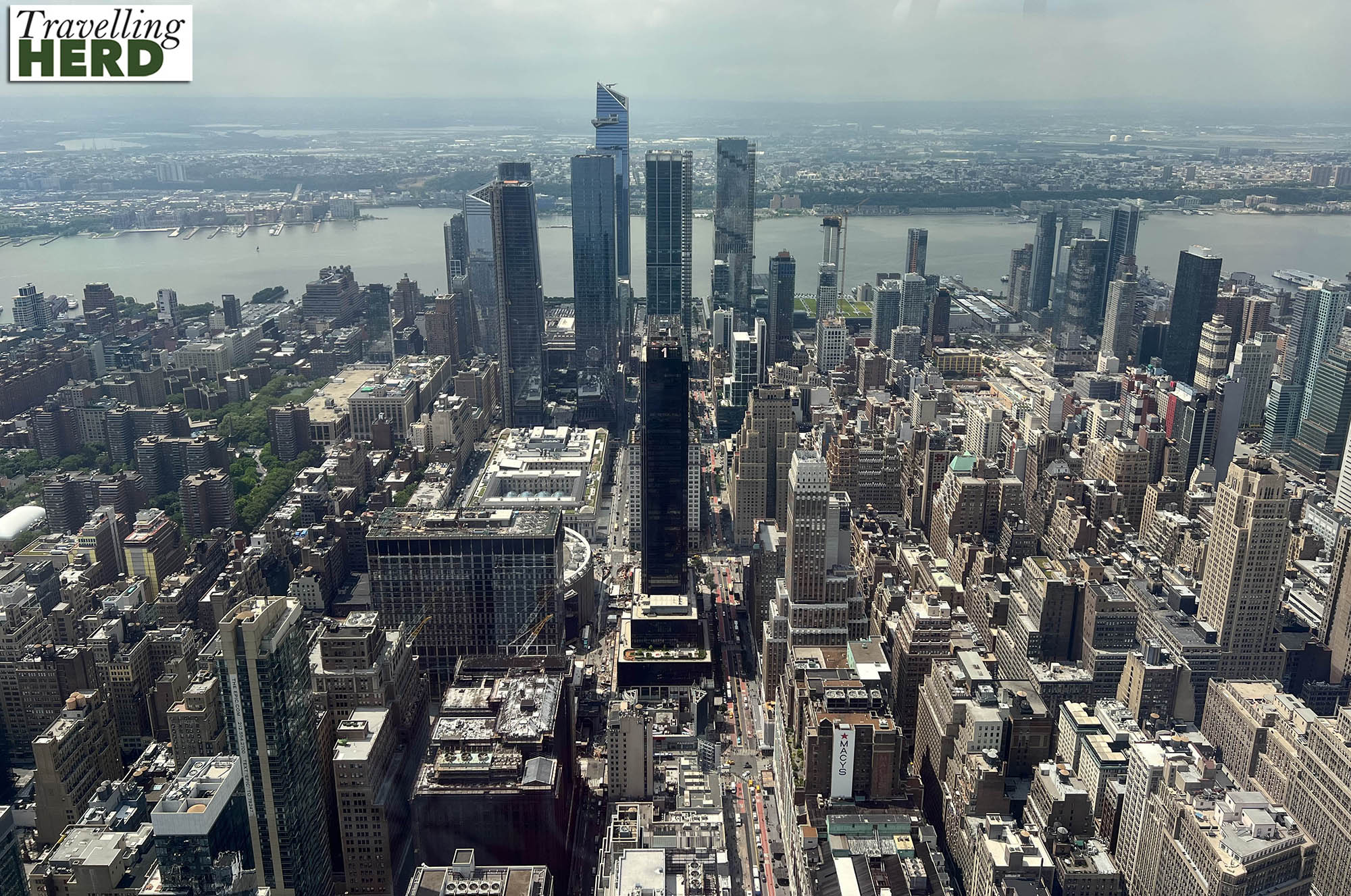 It was well worth the extra $33 to go up the extra 16 storeys from the 86th to the 102nd floor. Having seen the city laid out before us in all directions we went for a stroll past Macy's.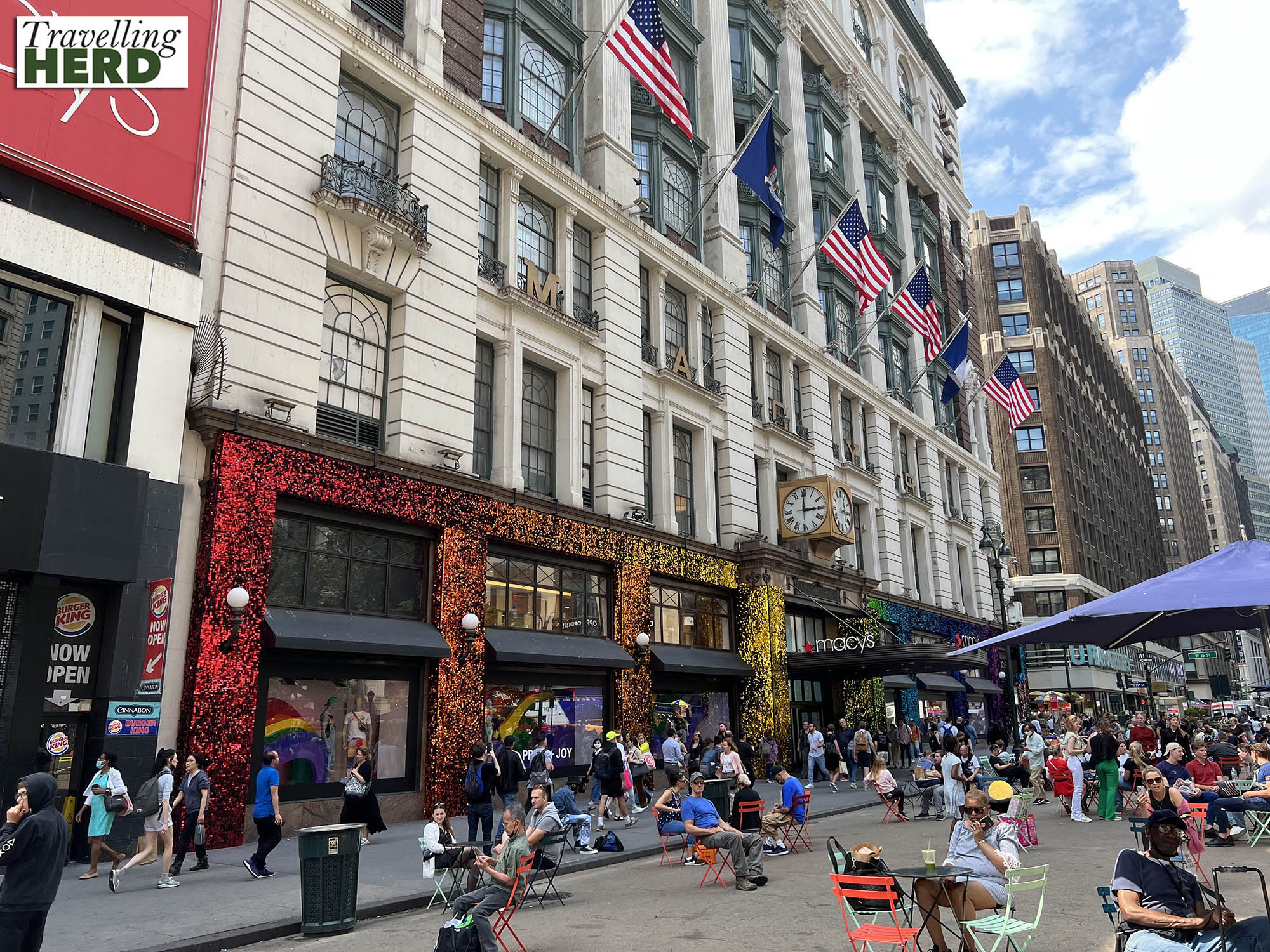 Robert could not visit New York without taking a look at Grand Central Station, which is indeed grand.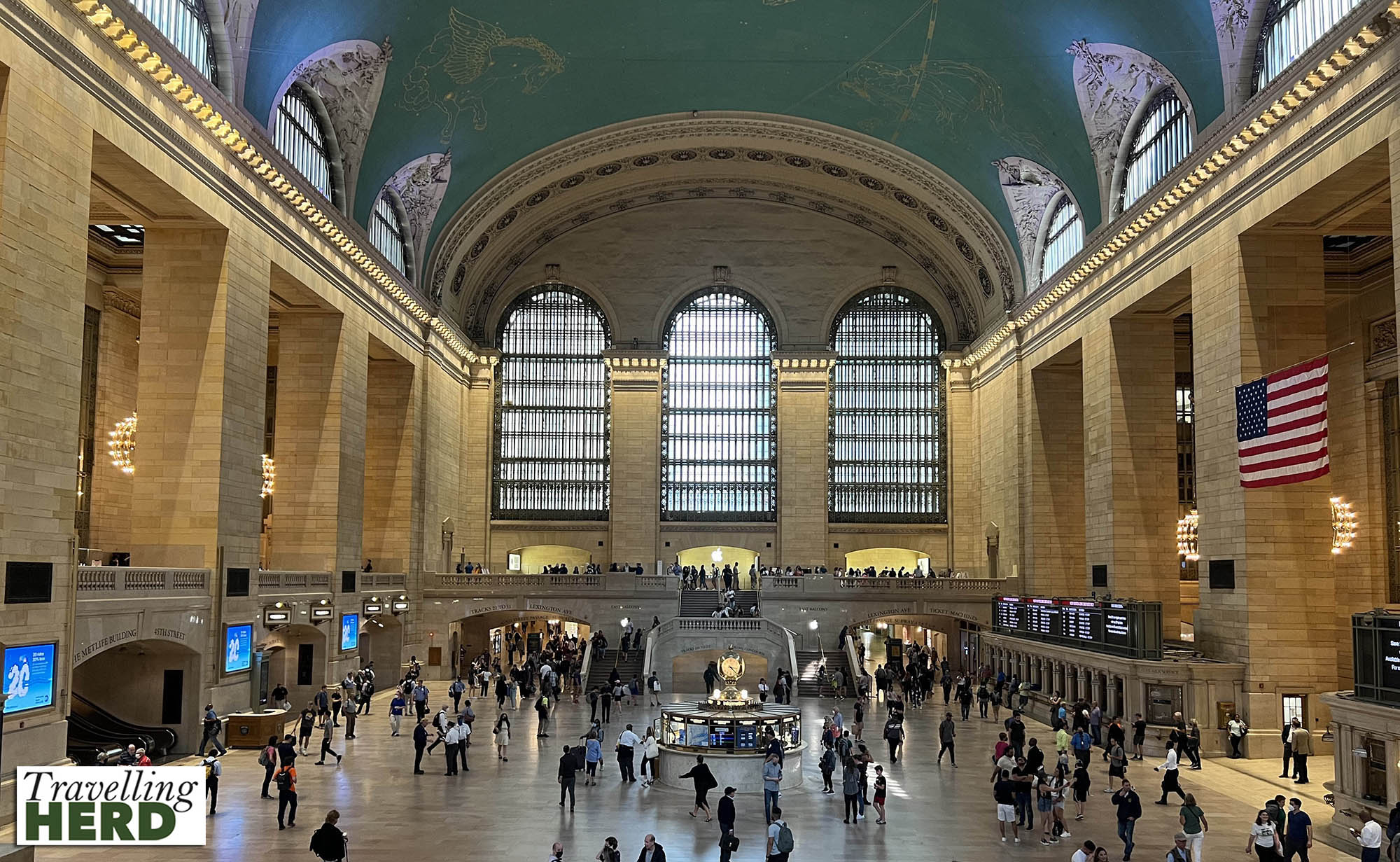 The Neo-Gothic Saint Patrick's Catholic Cathedral is also grand and has appeared as a movie location, including in The Godfather III.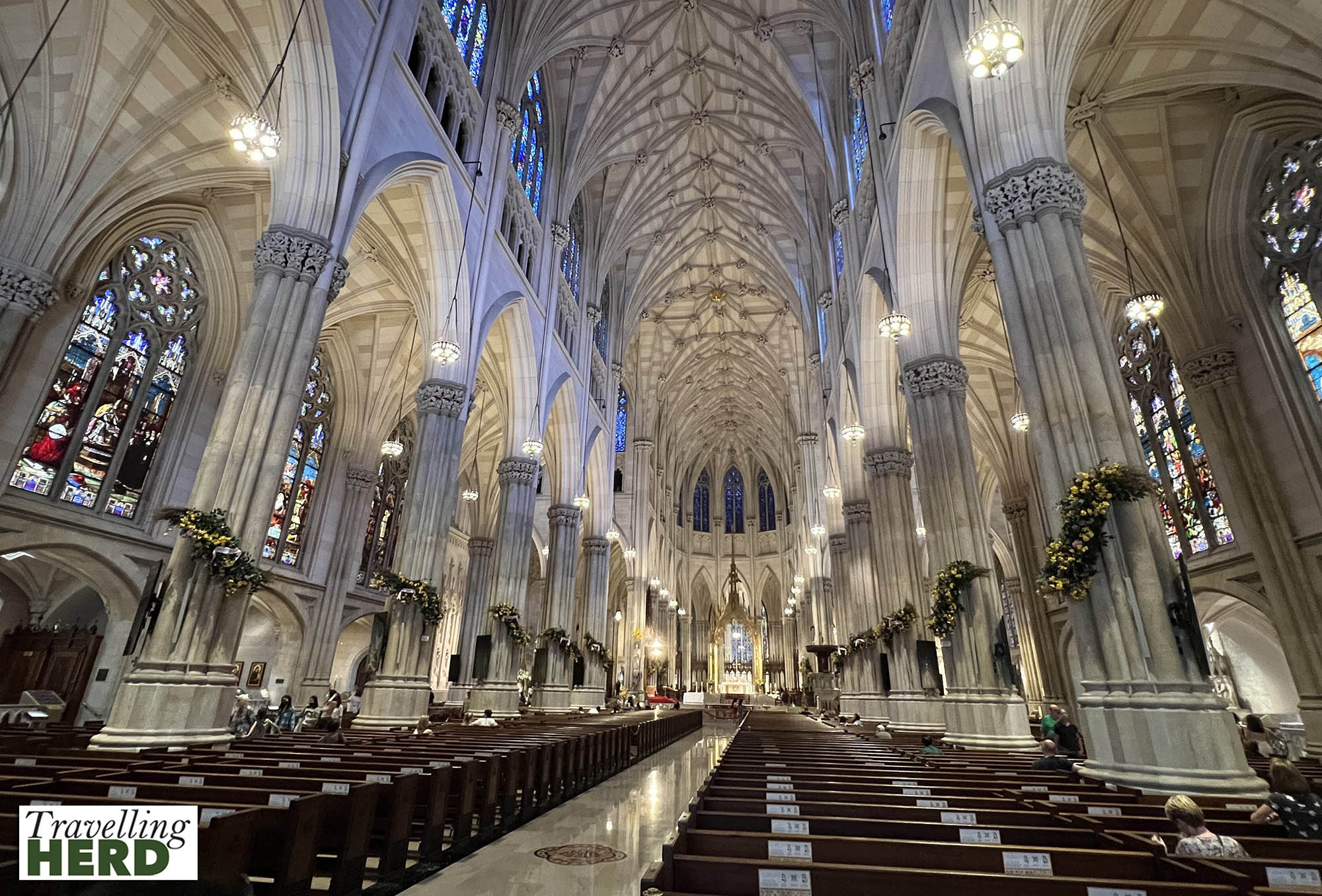 As we walked into Times Square we could see rain clouds brewing between the skyscrapers.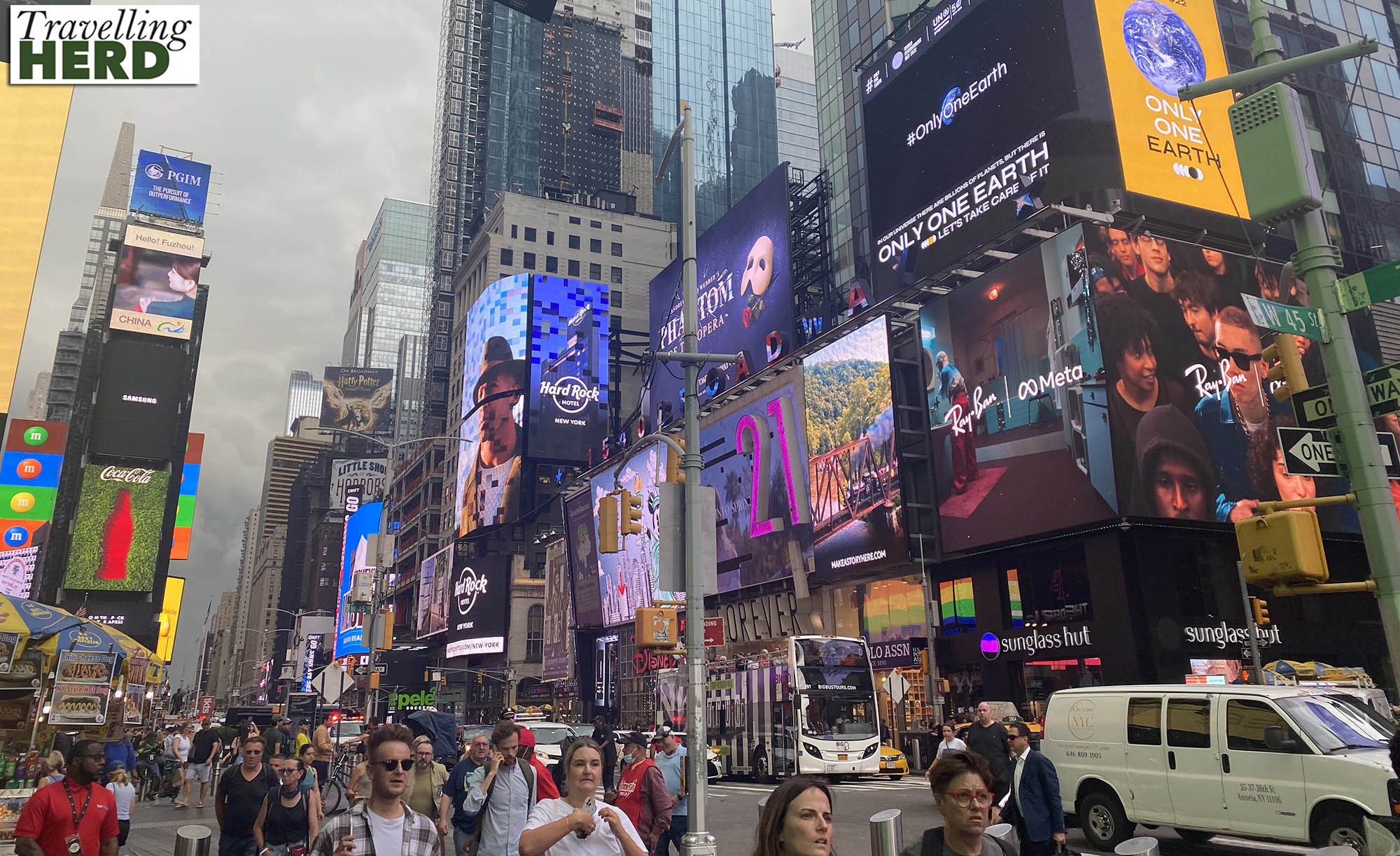 We took strategic shelter in the Hard Rock Café to wait out the storm and many others followed us in, shaking the raindrops from their clothing.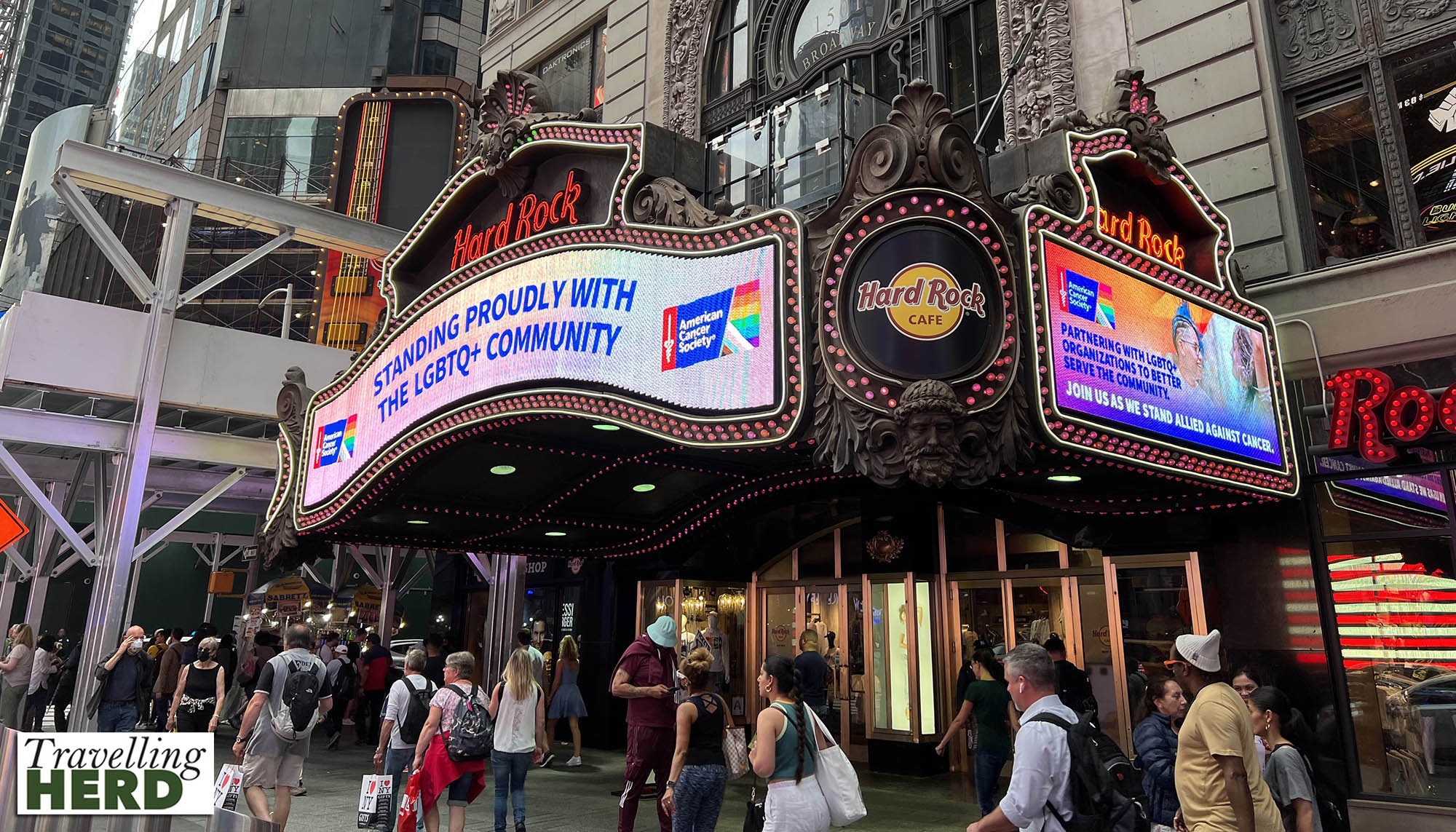 Robert found there was something 'Scary' going on.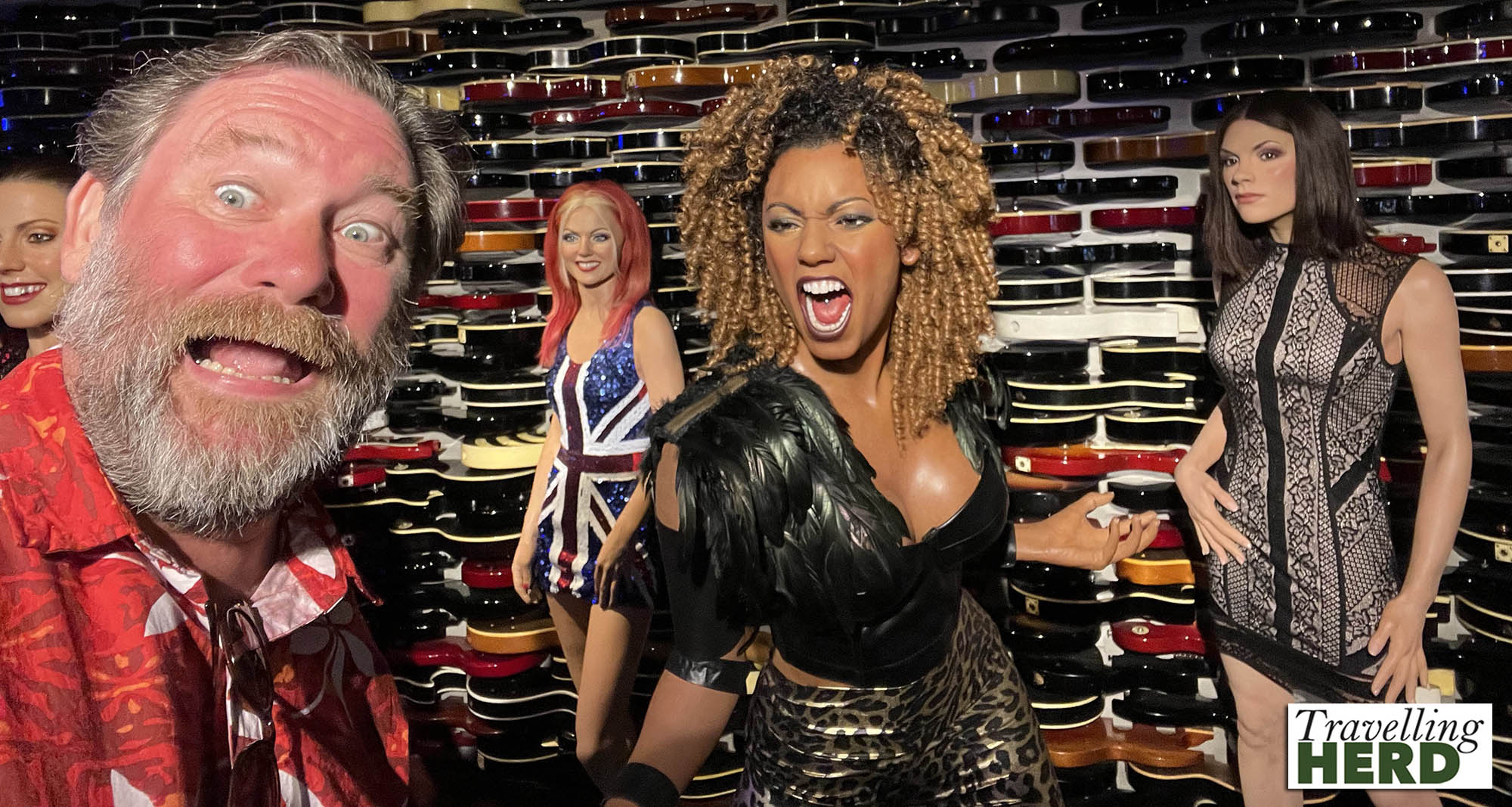 Once the rain had eased we went to find some of the hostelries which had been recommended to us. Matilda was delighted to find that The Perfect Pint did indeed serve Hoegaarden – her favourite ale.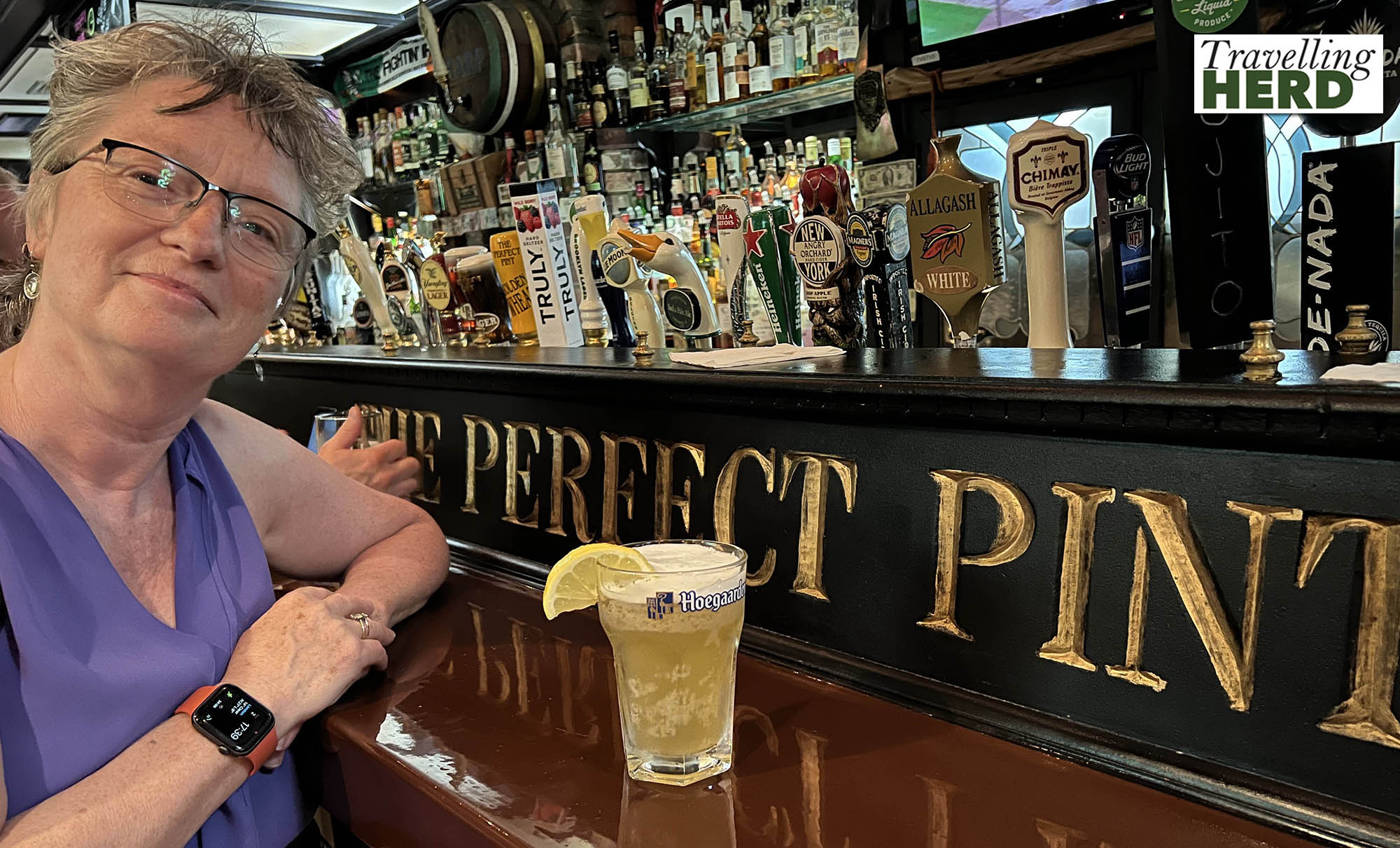 The next stop was the Beer Authority.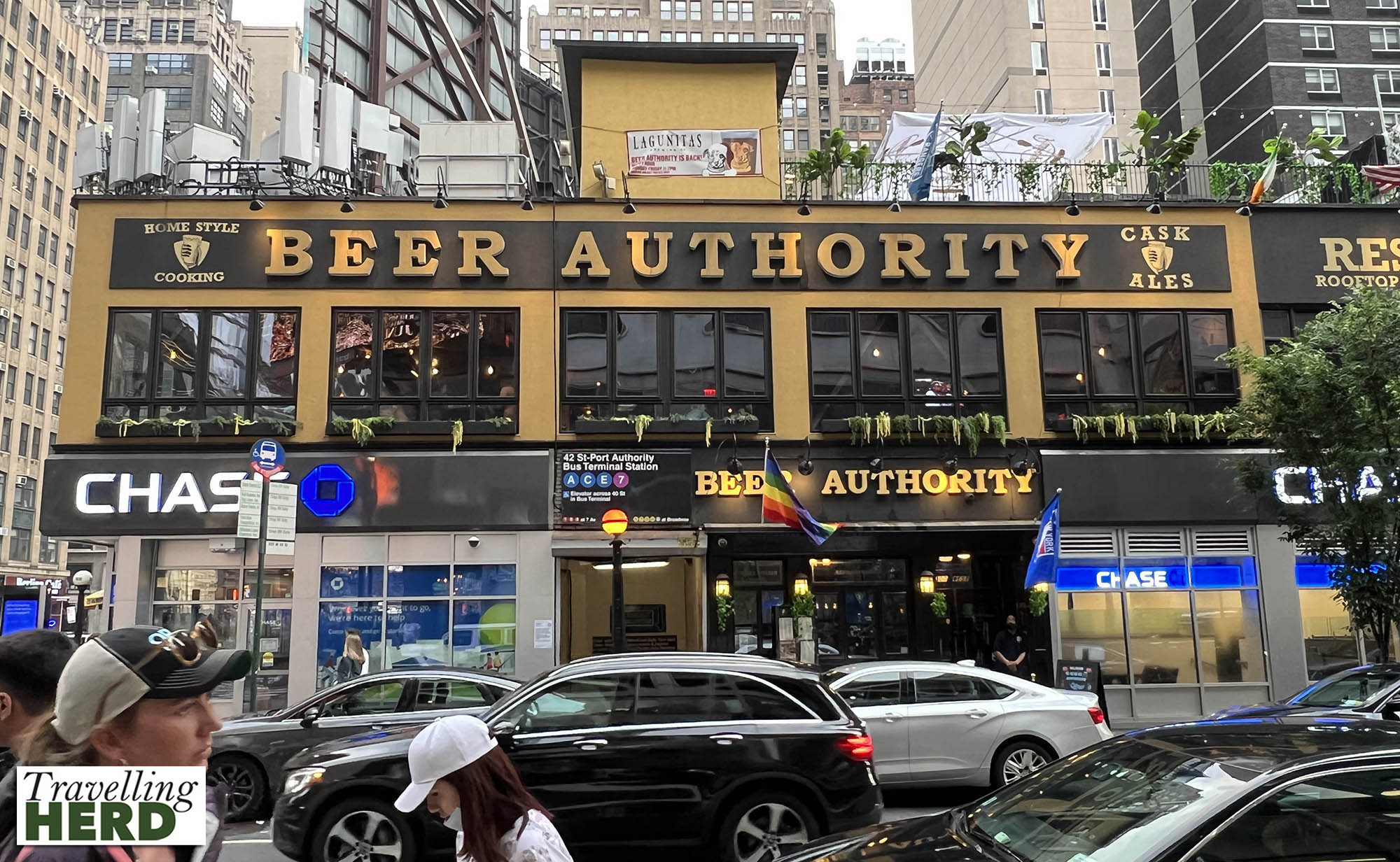 Despite not being keen on the ingredients per se Matilda had been saying that she wanted to drink a Manhattan in Manhattan and it transpired that the Beer Authority was the place.
It was perhaps unwise to order such a potent cocktail after a couple of beers and after eating, [see Dish of the day] Robert had to lead her back to the hotel to make sure she didn't deviate from the homeward path.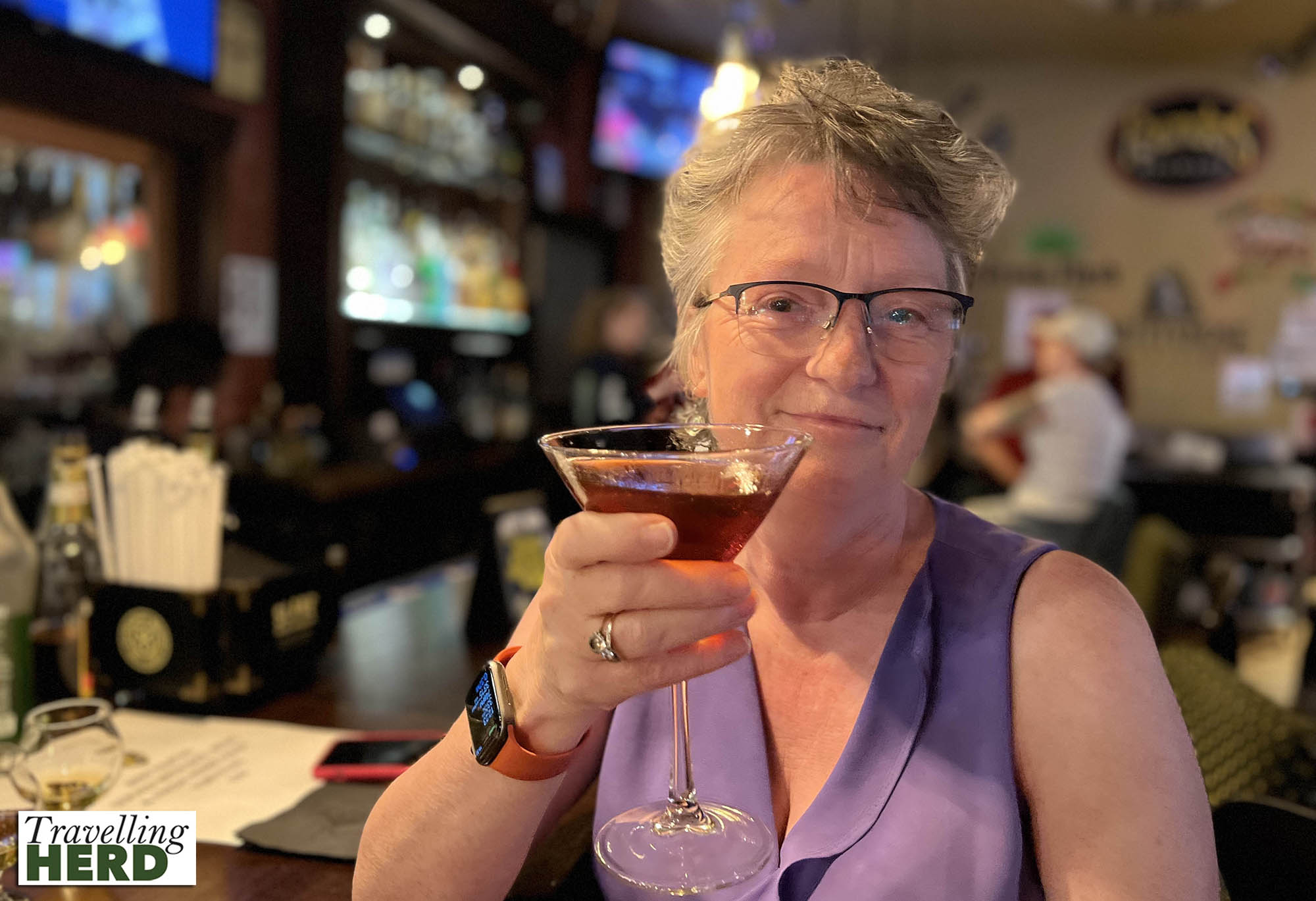 Video of the day:
Selfie of the day: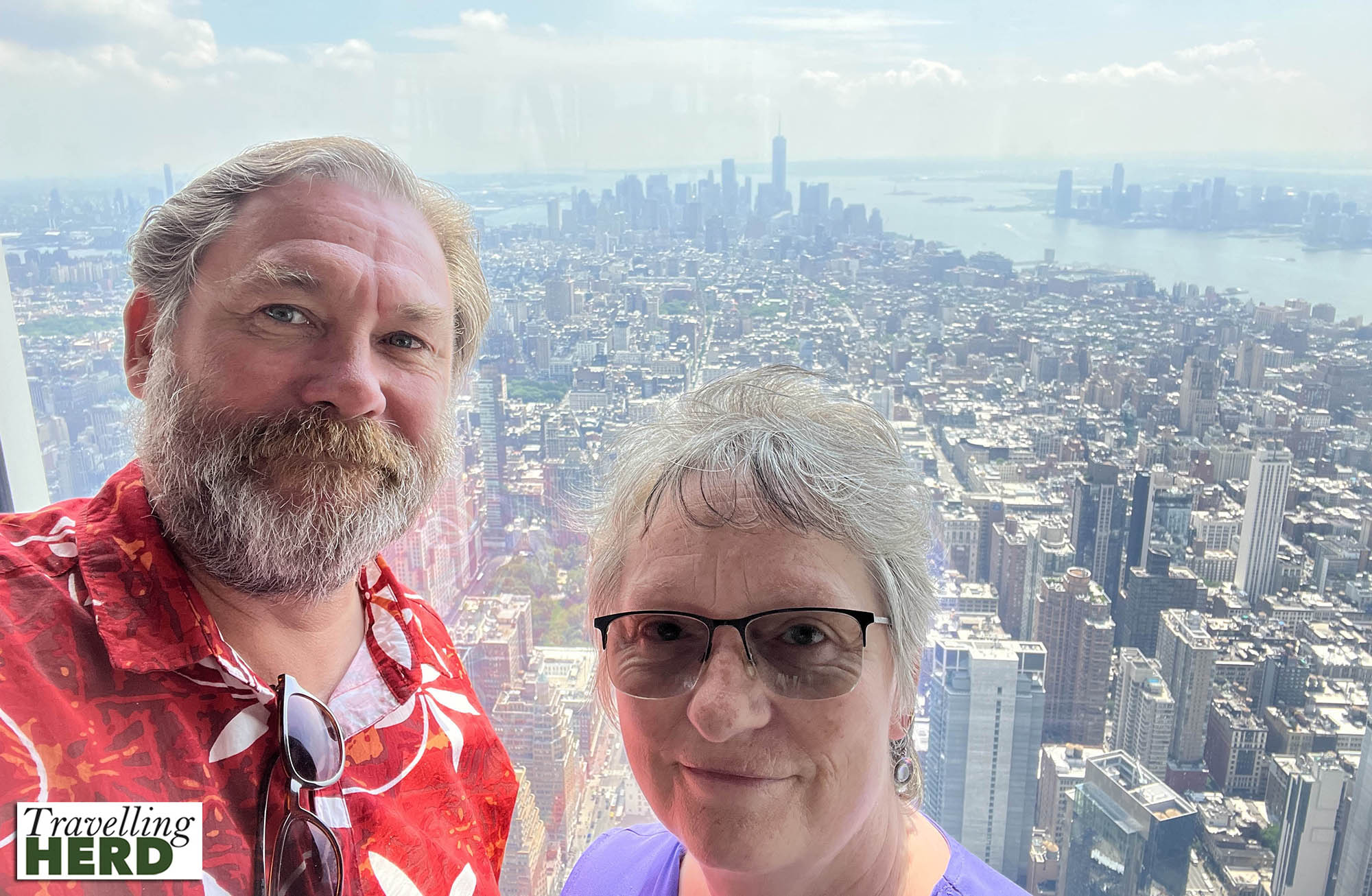 Dish of the day: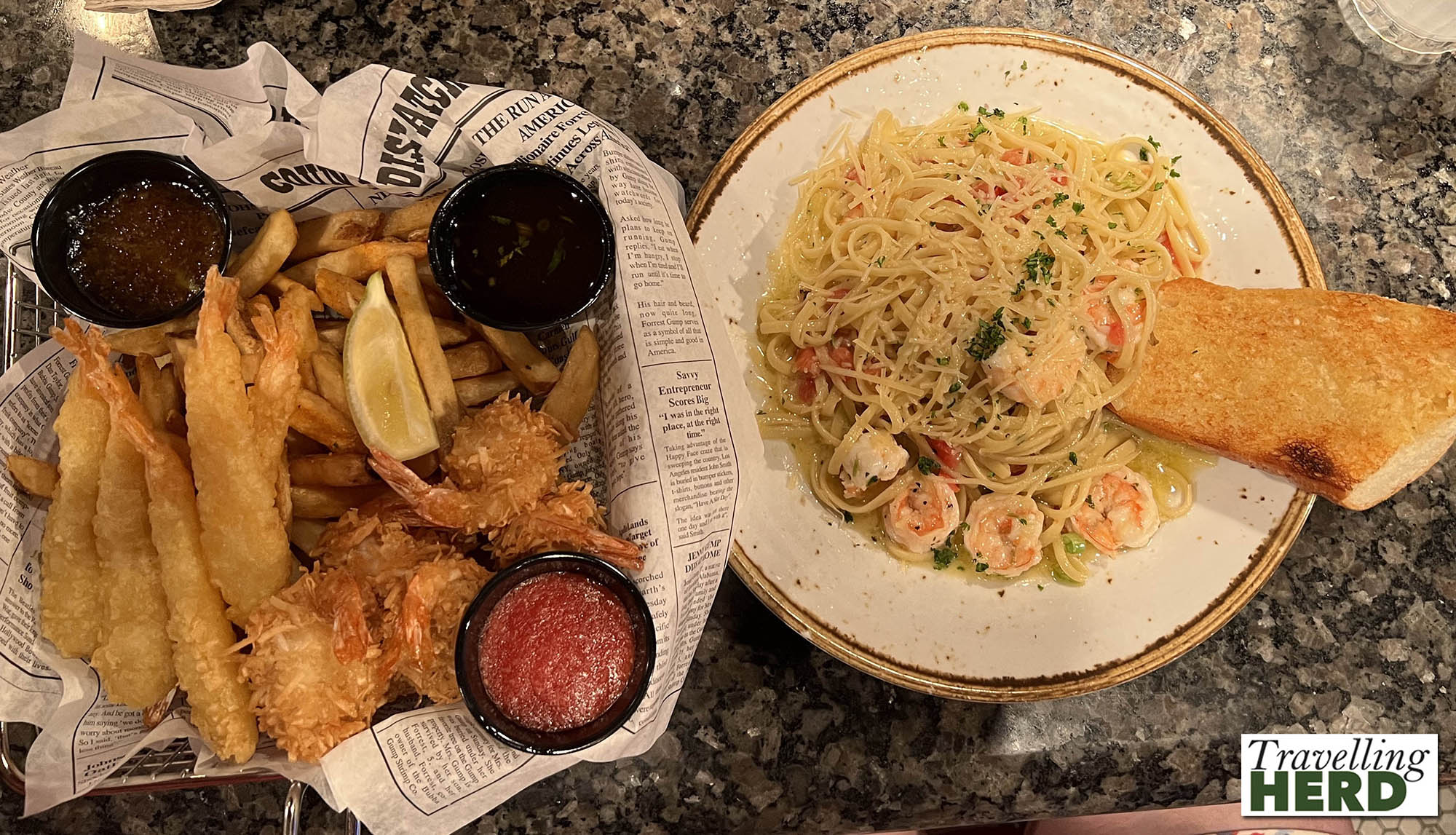 Route Map: