Sunday 22nd August 2021
The royal town of Caernarfon lies opposite the Isle of Anglesey in north Wales on the eastern shore of the Menai Straits with Snowdonia rising to the east and south-east. Prince Charles was invested as the Prince of Wales here in 1969.
Due to continuing restrictions we had pre-booked a number of things just to be sure and we had agreed in advance to visit Caernarfon city and Castle with Liz and Martin on the following day. They kindly agreed to drive us there in their camper van – Connie – as she is smaller and therefore easier to drive down country roads than Al. We had timed tickets and just managed a quick coffee before going in.
Caernarfon is steeped in history from Roman times onwards. William the Conqueror ordered a castle built here as part of an unsuccessful attempt to invade Wales and it now boasts the highest percentage of Welsh speaking citizens anywhere in Wales. The displays emphasise the royal heritage with perhaps a nod to the popularity of Game of Thrones.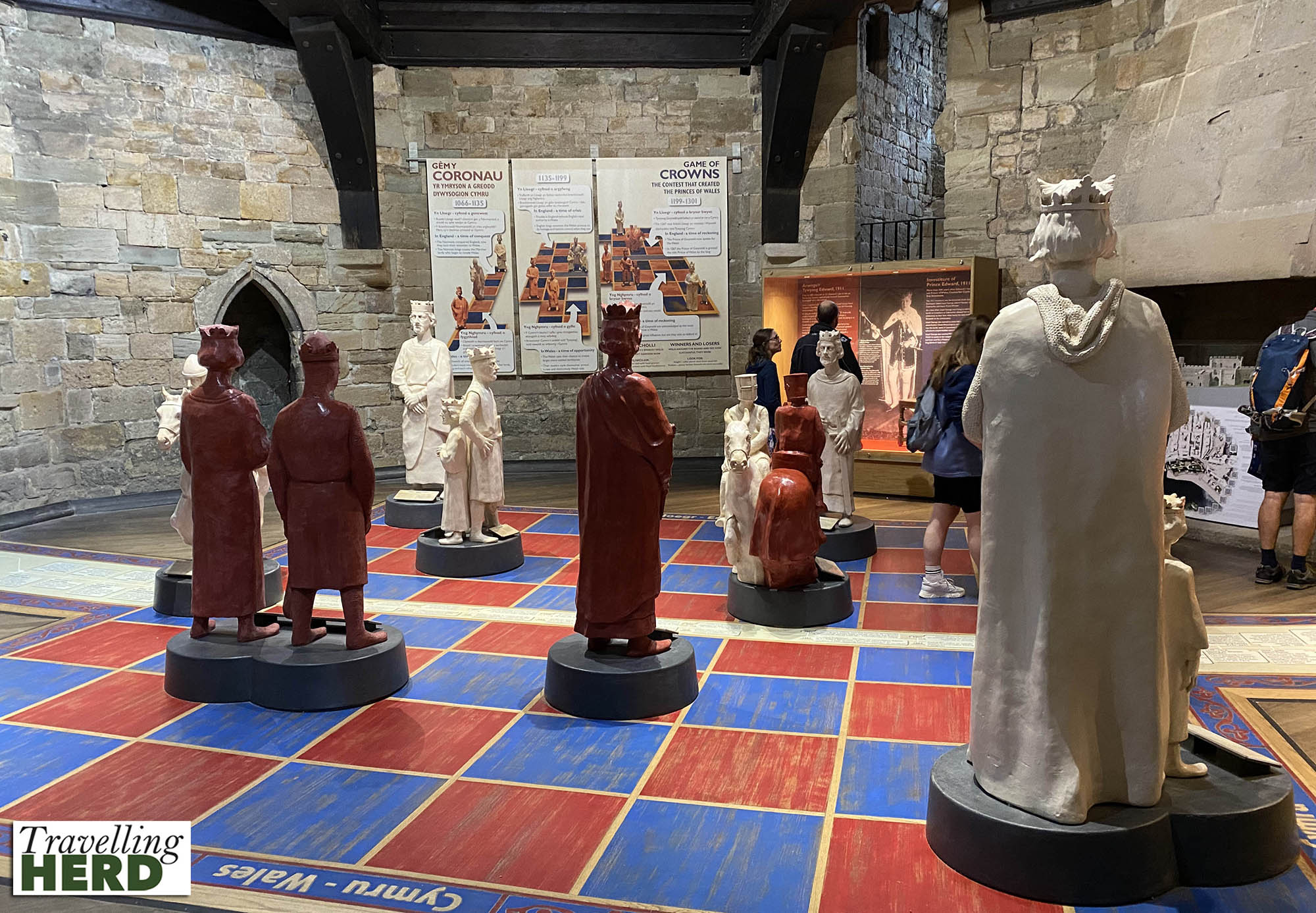 Even partially in ruins, it is an impressive site.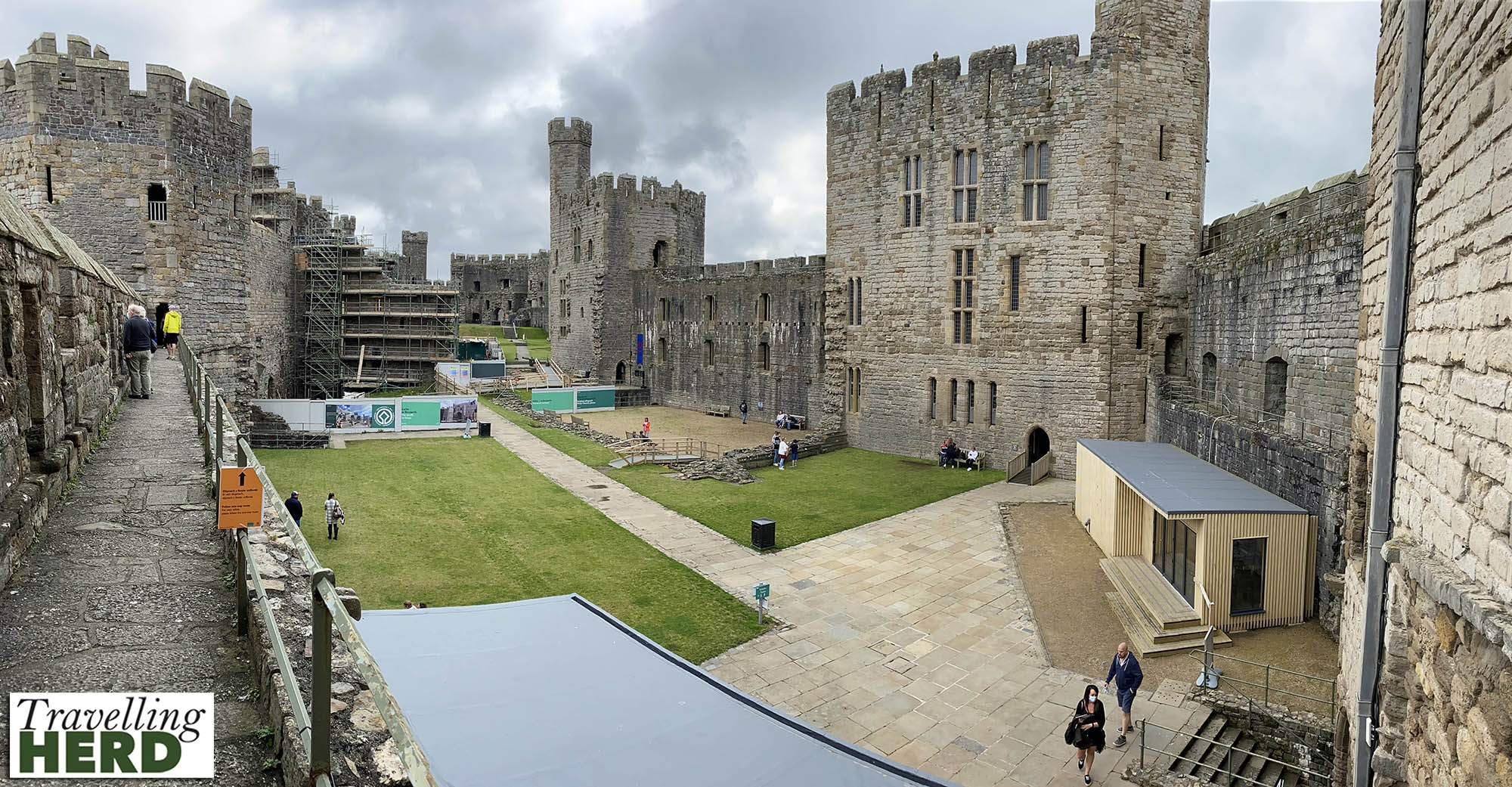 A one way system has been introduced so that you no longer pass people in narrow spiral staircases and for people like Matilda with varifocals which make going downstairs a little unnerving at times, this was a pleasant change.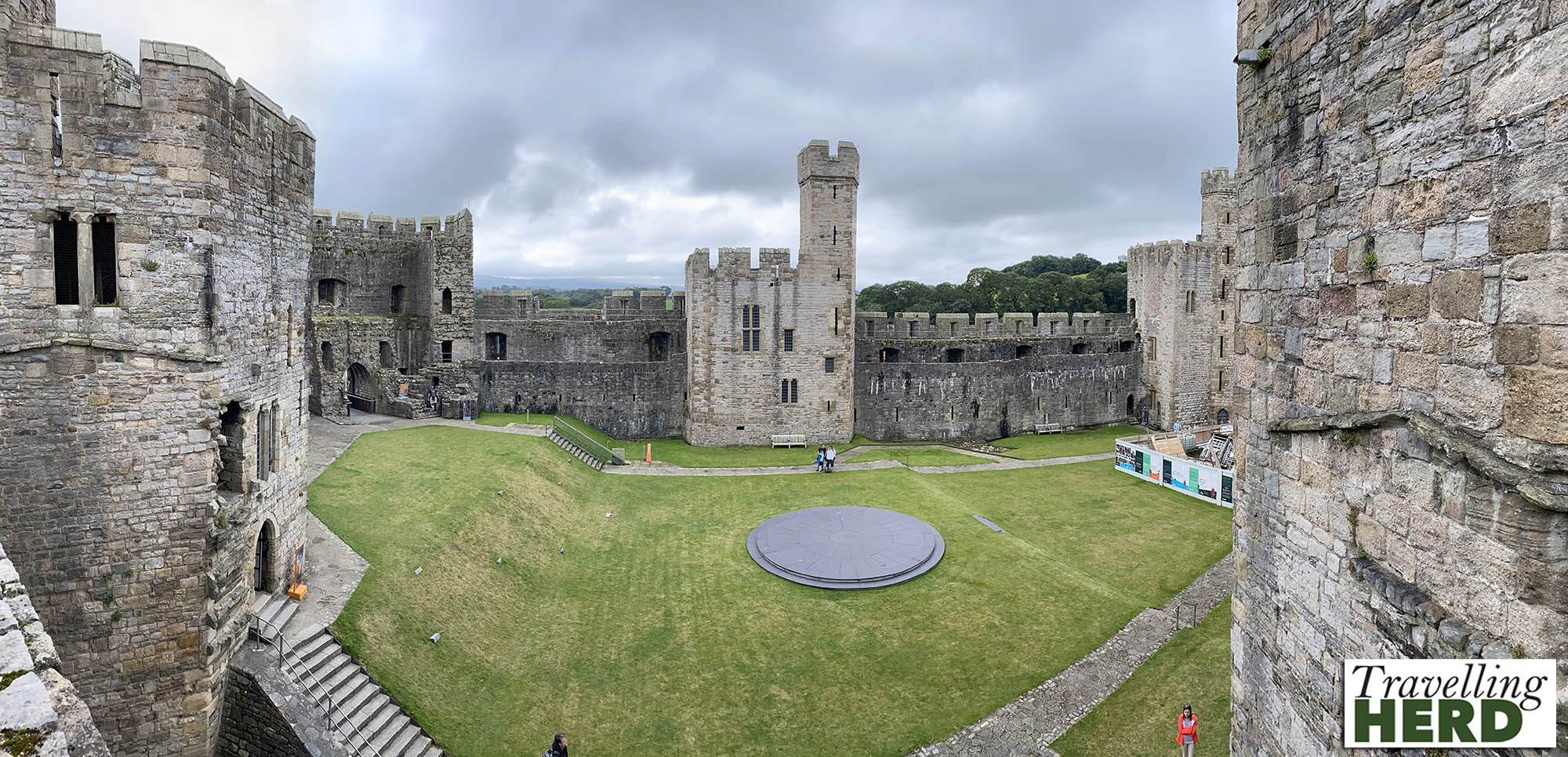 The views from the ramparts in all directions . . .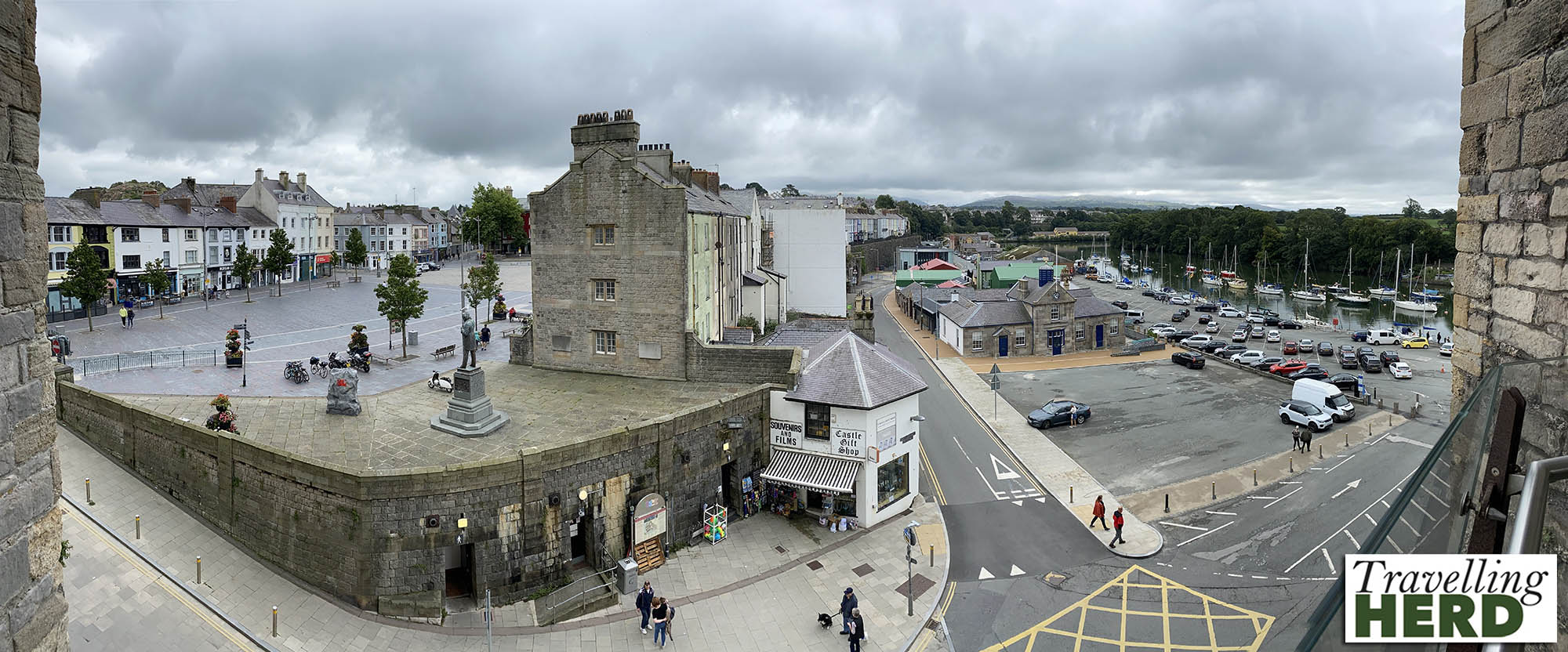 . . . are spectacular. See also the Selfie of the Day.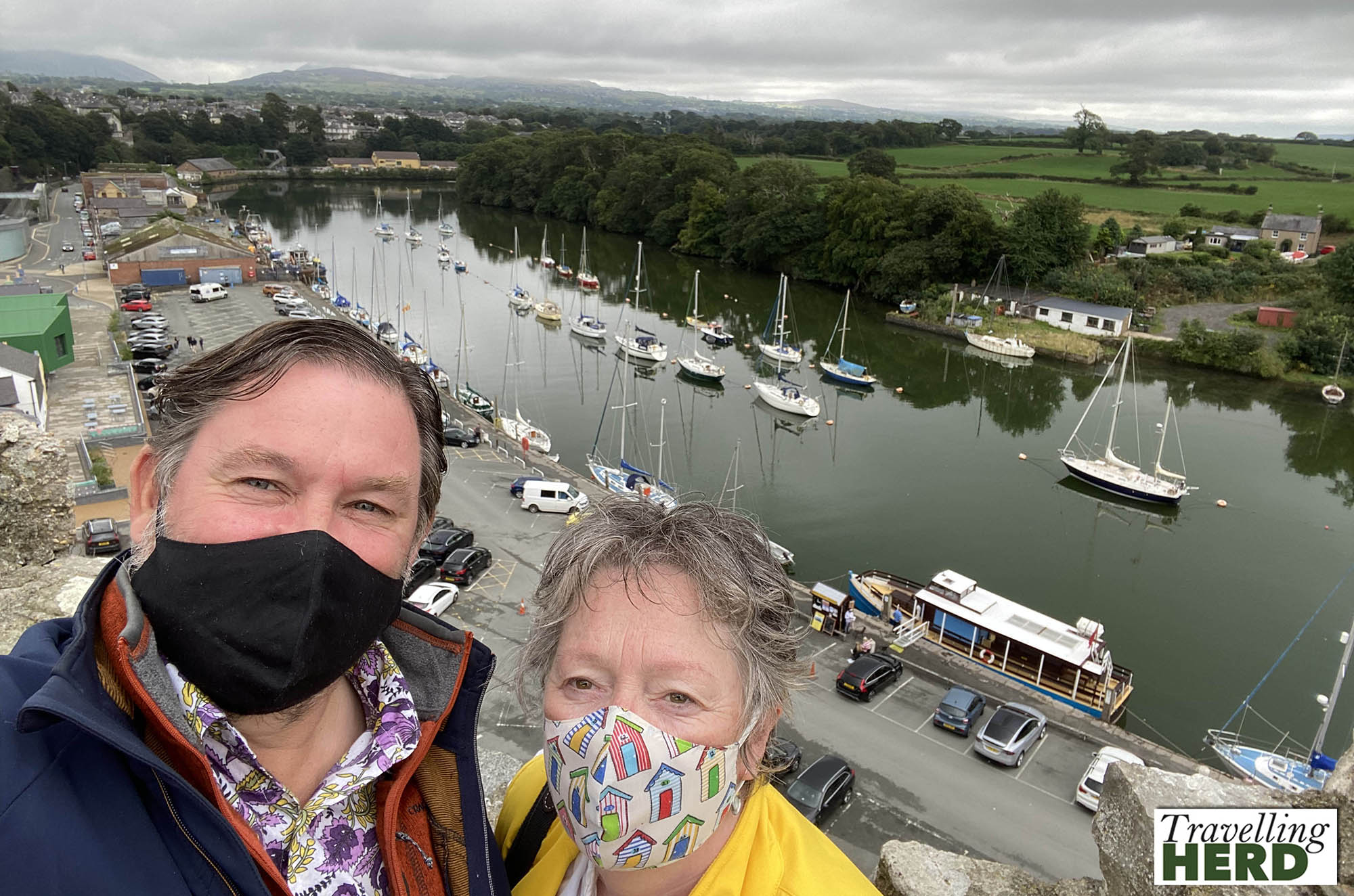 Around the turn of the century, Matilda had taken her daughters to stay in the Bath Tower within the Caernarfon city walls with her mother and sister and was determined to find it. Owned by the Landmark Trust this is a fantastic place for a holiday for young children as it felt like living in a medieval castle. Matilda's mother spent some of WWII on Anglesey living with her grandmother and attending school in Welsh so that earlier holiday was in some ways a return to family roots. The Bath Tower is included in an extended UNESCO World Heritage Site, named the Castles and Town Walls of King Edward in Gwynedd encompassing Caernarfon, Conwy, Harlech and Beaumaris Castles and the walls at Caernarfon and Conwy which together are deemed to be the "finest examples of late 13th and early 14th century military architecture in Europe". Matilda had no idea when she stayed here.
As it was a Sunday many places were closed in Caernarfon itself and so from here we decided to head across the Menai Straits to Anglesey to visit Plas Newydd – a stately home which Matilda remembered from her previous visit.
Although the lawns slope down to the water and the views across the Straits are lovely Covid restrictions mean that sadly all the furnishings have been removed and you can no longer go upstairs. Martin in particular was disappointed with how little information there was and how little he learnt about the house itself.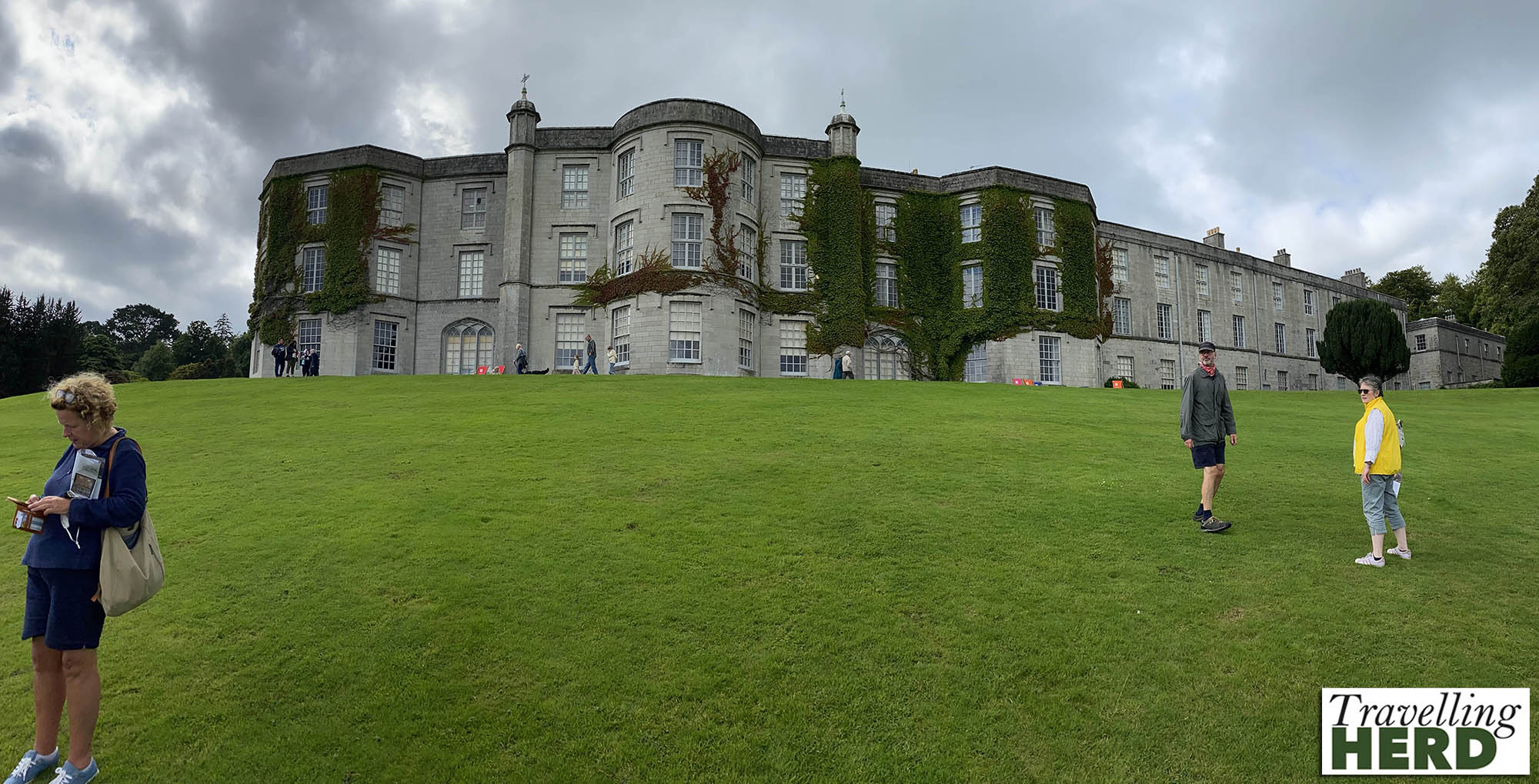 However, it was refreshing to see the study used by the seventh Marquess of Anglesey until his death in 2013 which definitely feels "lived in".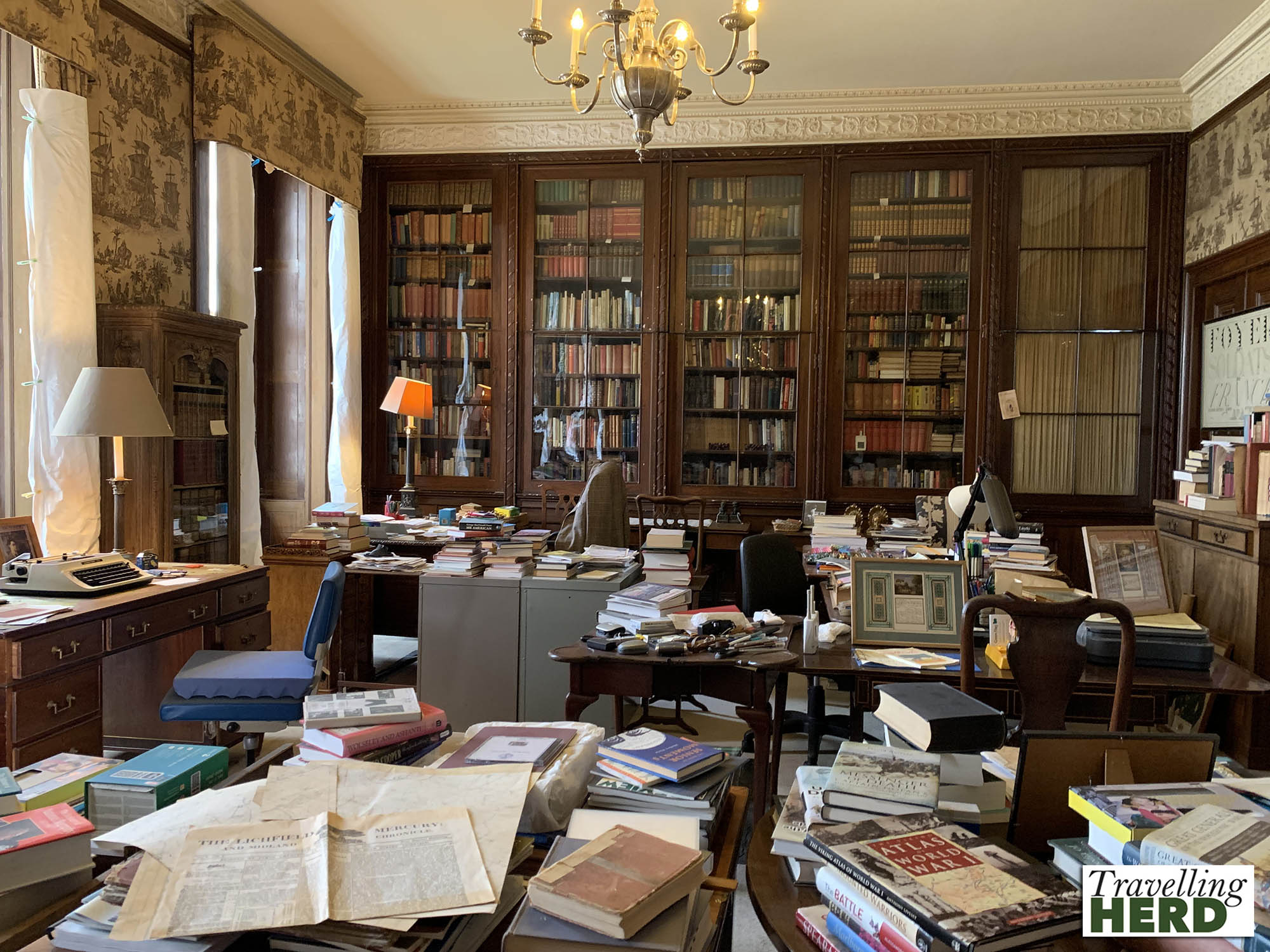 Some repairs to the pipe work and wiring in the building had to be put on hold during the pandemic and this seems to be a rationale for making the unfinished Rex Whistler mural in the dining room the focus of the exhibition in this "unfinished" and now empty house.
The mural reveals Whistler's playful side and includes some well known landmarks, such as Windsor Castle as well as the artist himself.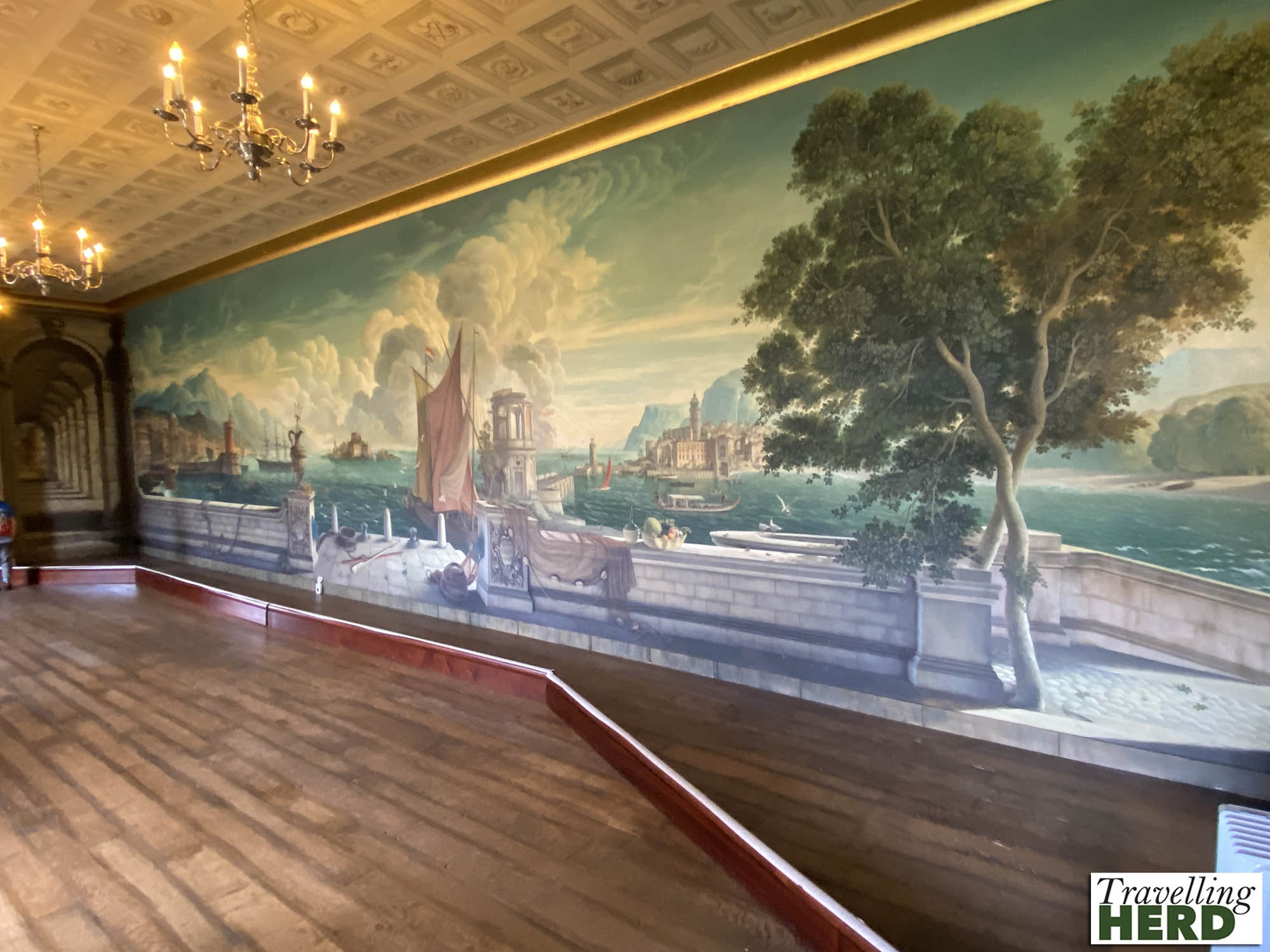 Whistler intended to return to finish the mural but was tragically killed by a mortar bomb on his first day of service in July 1944.
As well as views across the Straits the house features beautiful Italianate gardens . . .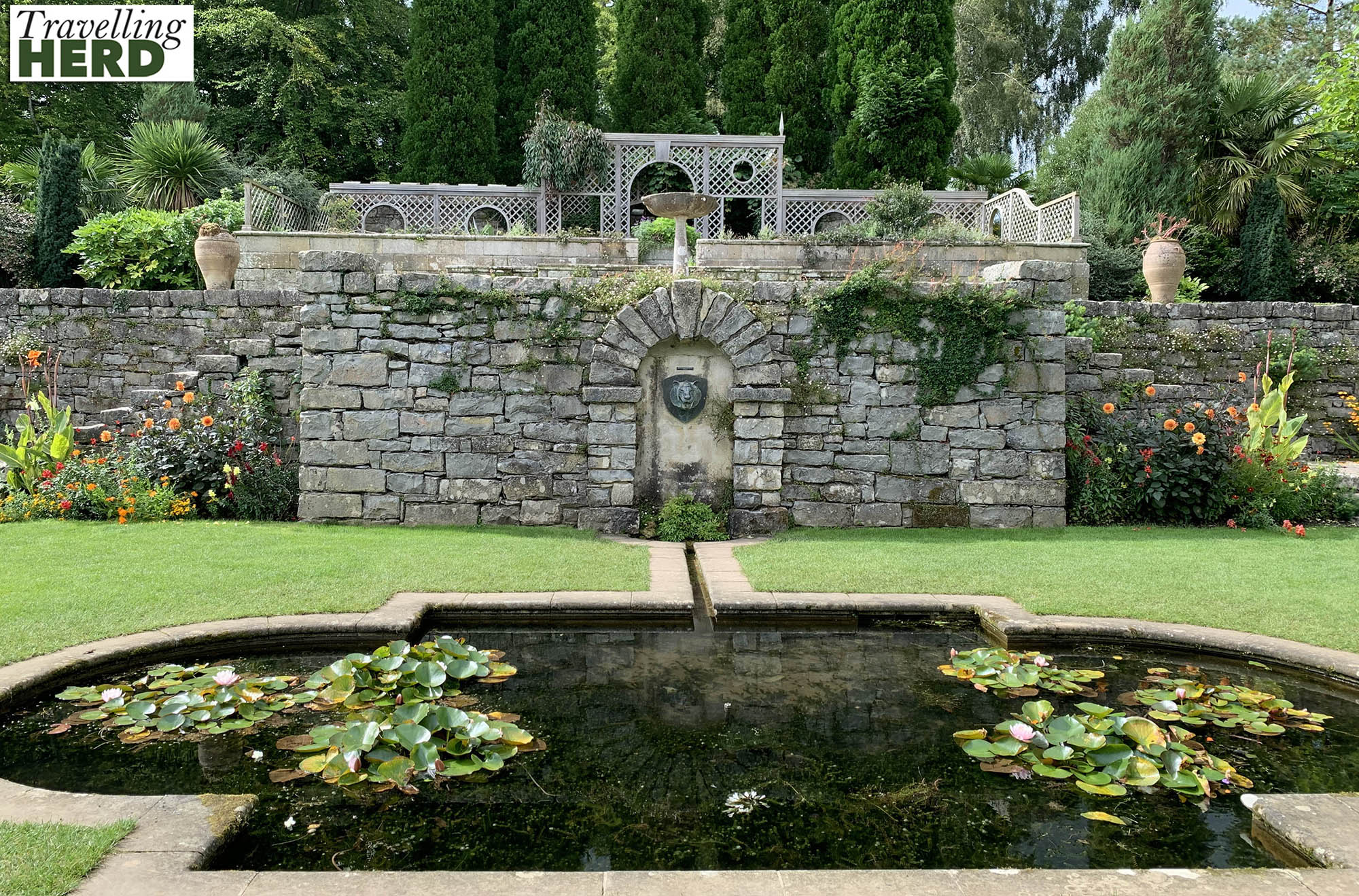 . . . which had very well stocked and colour co-ordinated borders in August when we visited.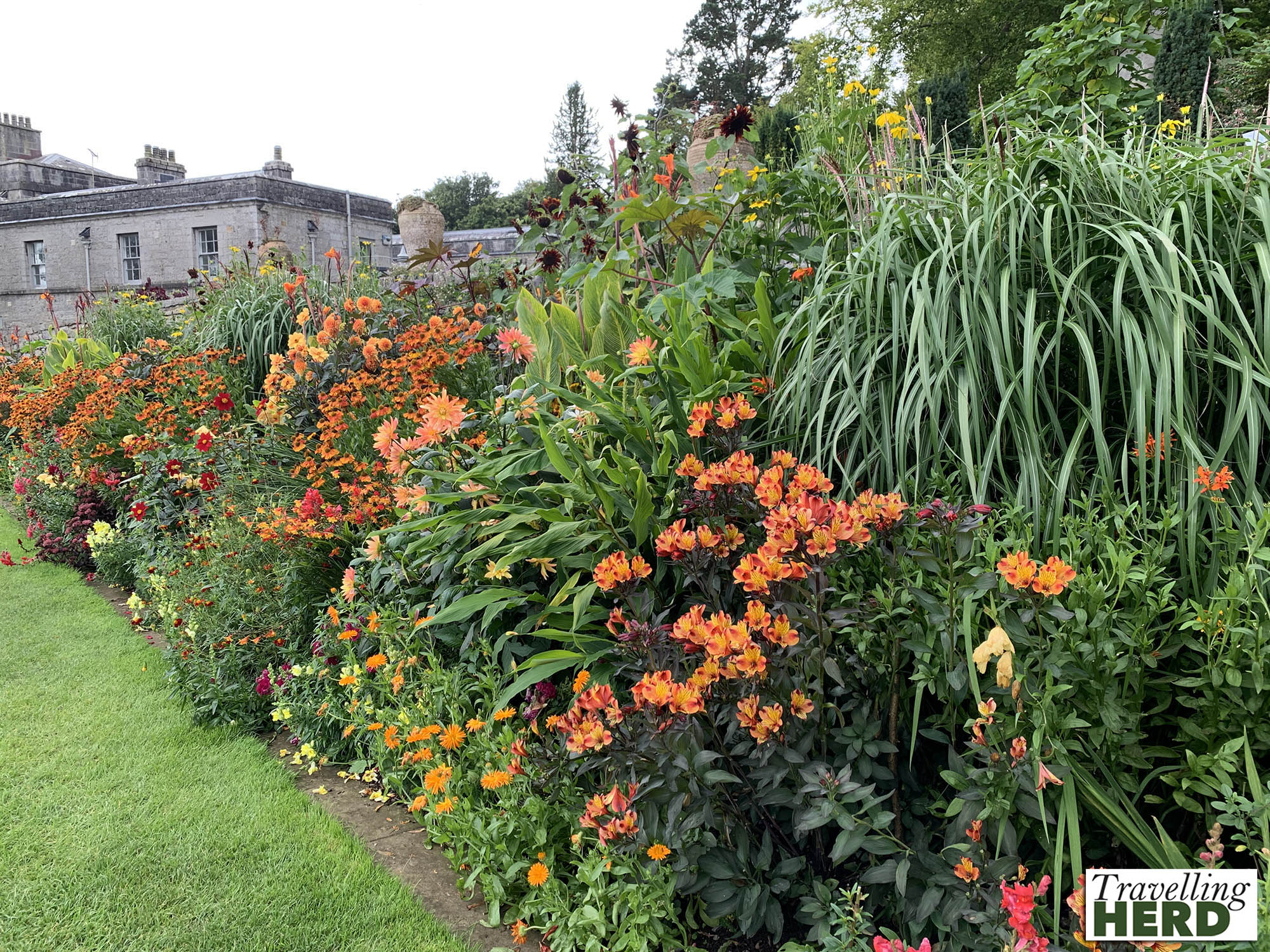 Selfie of the day: