Friday 20th and Saturday 21st August 2021
Although retirement allows us the freedom to plan for our journeys to take place outside school holidays, the restrictions imposed by the pandemic made us eager to travel this summer and enjoy a view across pastures new. Having arranged a trip to Ffestiniog with friends, the drive to north Wales on a Friday in August reminded us why we no longer wish to travel during the peak summer season. The journey to Llangollen took six hours and 20 minutes – nearly two hours longer than expected. We will remember this in future.
But it still felt good to be in another country and on arrival at the Gaerhyfryd Campsite near Corwen in Wales all was peace and calm and the warden proved to be very welcoming.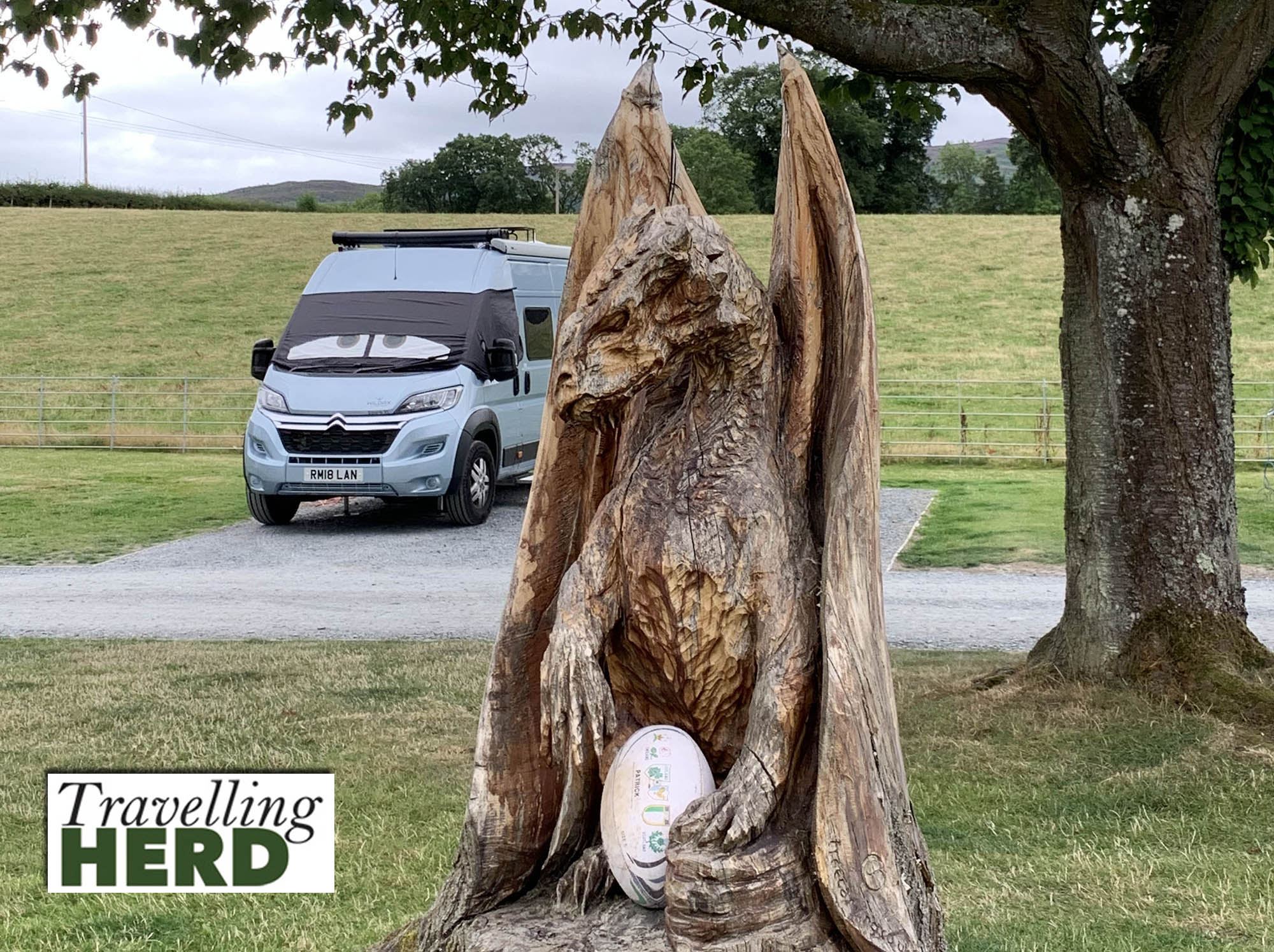 Having filled up with water and plugged Al in . . .

. . . the warden kindly directed us to The Blue Lion pub in Cynwyd. . .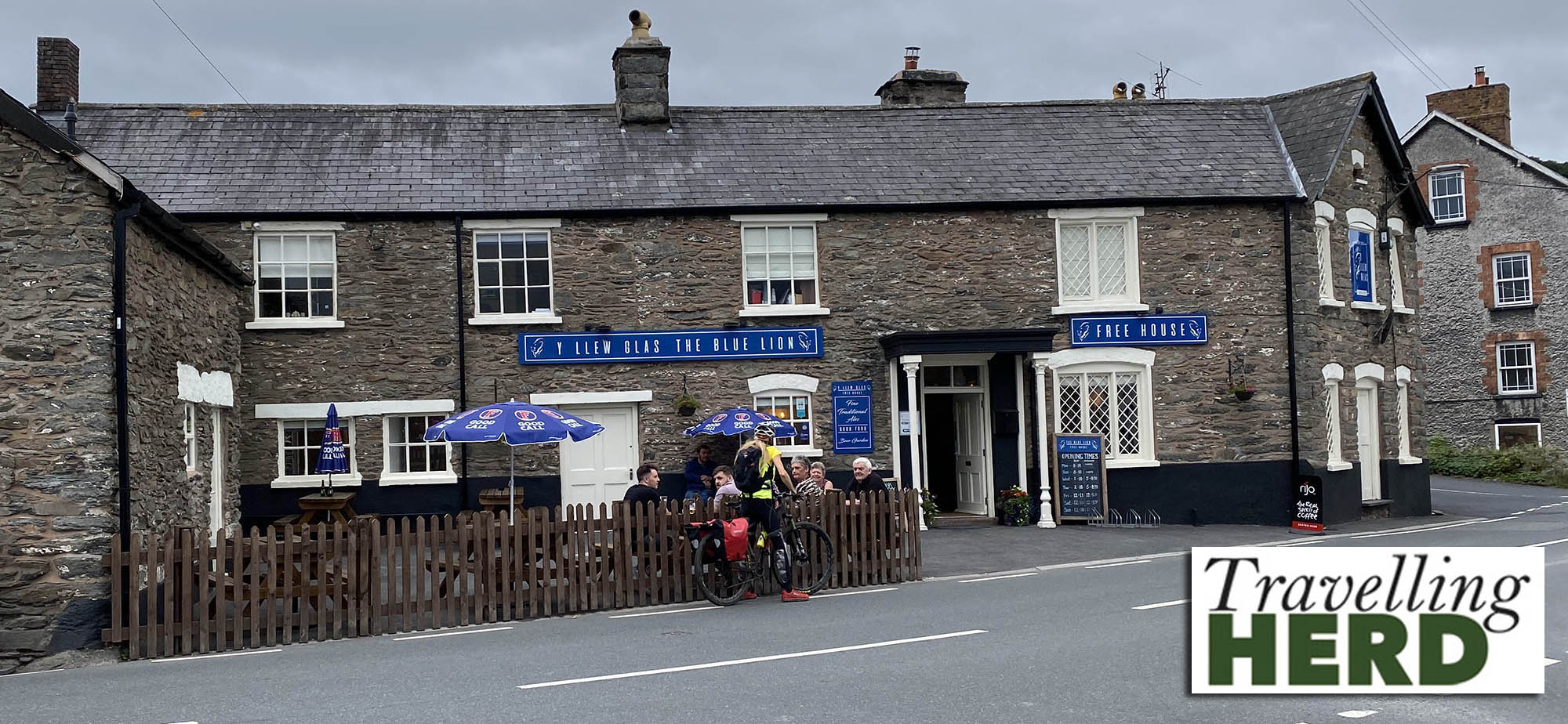 . . . where Robert had to share his knowledge by giving a new member of staff some useful pointers for dealing with lively lager. Matilda was grateful not to have a glass of froth.
The following morning we went into Llangollen for breakfast – see Dish of the Day.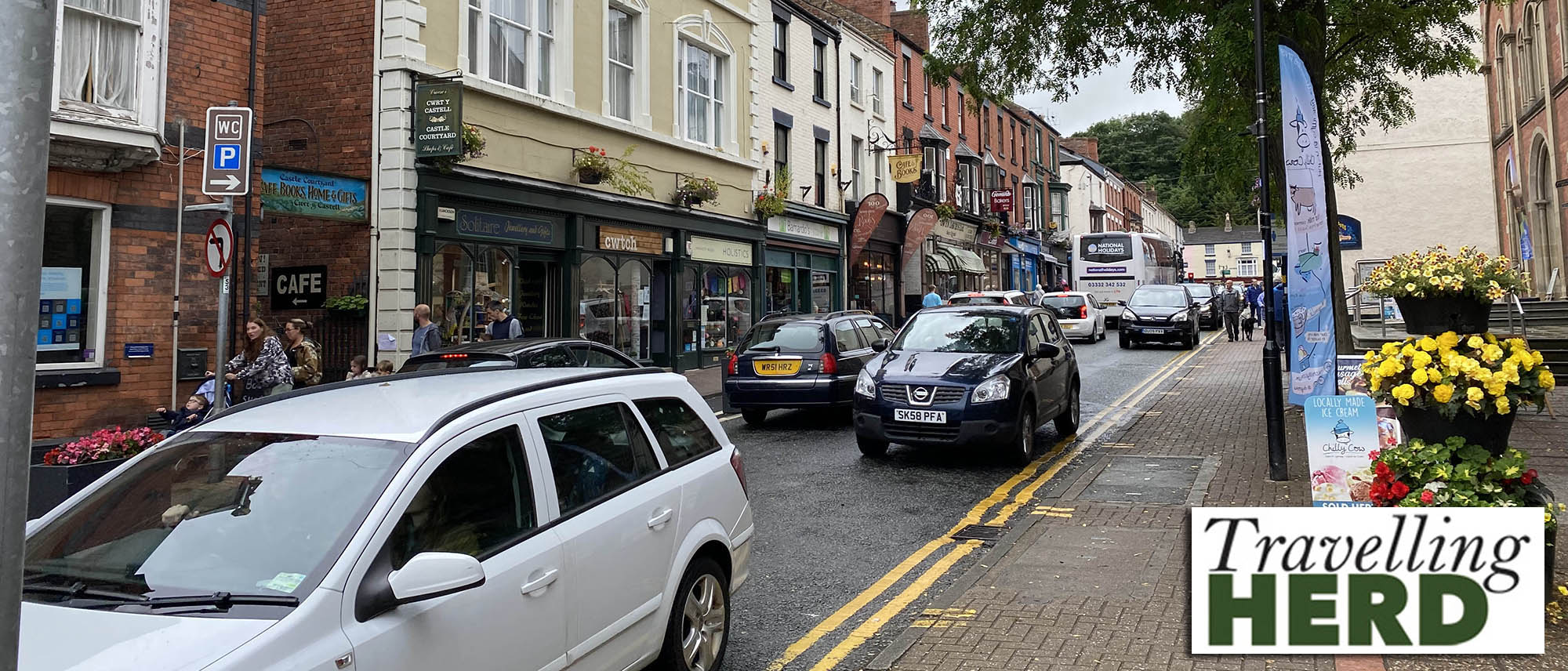 It was fortunate that we had decided to travel most of the way a day early and only had a short journey into Llangollen: we would certainly not have made it in time to meet our holiday companions and fellow camper van owners Liz and Martin otherwise. We all took a stroll round the town [where we learnt that an oggie is a large Welsh pasty] and walked on down towards the station.
The last trip Robert undertook as a tour manager prior to lockdown incorporated some of the historic steam railways of north Wales so he had recently taken a ride on the Llangollen Railway. However the operating company fell victim to the pandemic when forced closures severely reduced its income and it was declared bankrupt early this year. Robert was convinced the line was closed so we were surprised to see a train pulling in to the station as we walked over the historic Dee Bridge.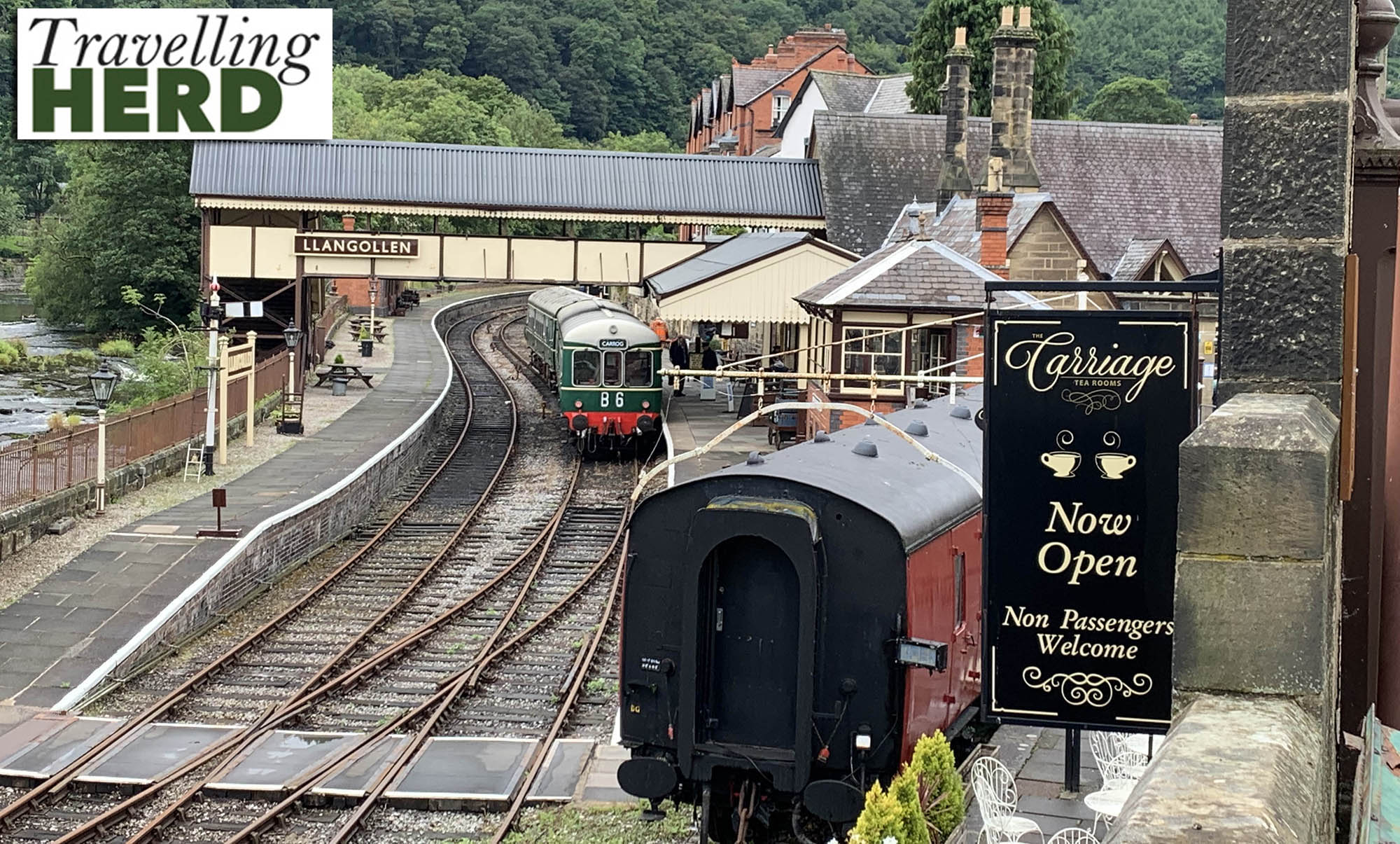 Following a period of uncertainty it seems a deal has been struck and that the trains on the Llangollen line started running again on the very day of our visit [21 August]. Unfortunately we discovered this too late to incorporate a ride into our holiday plans.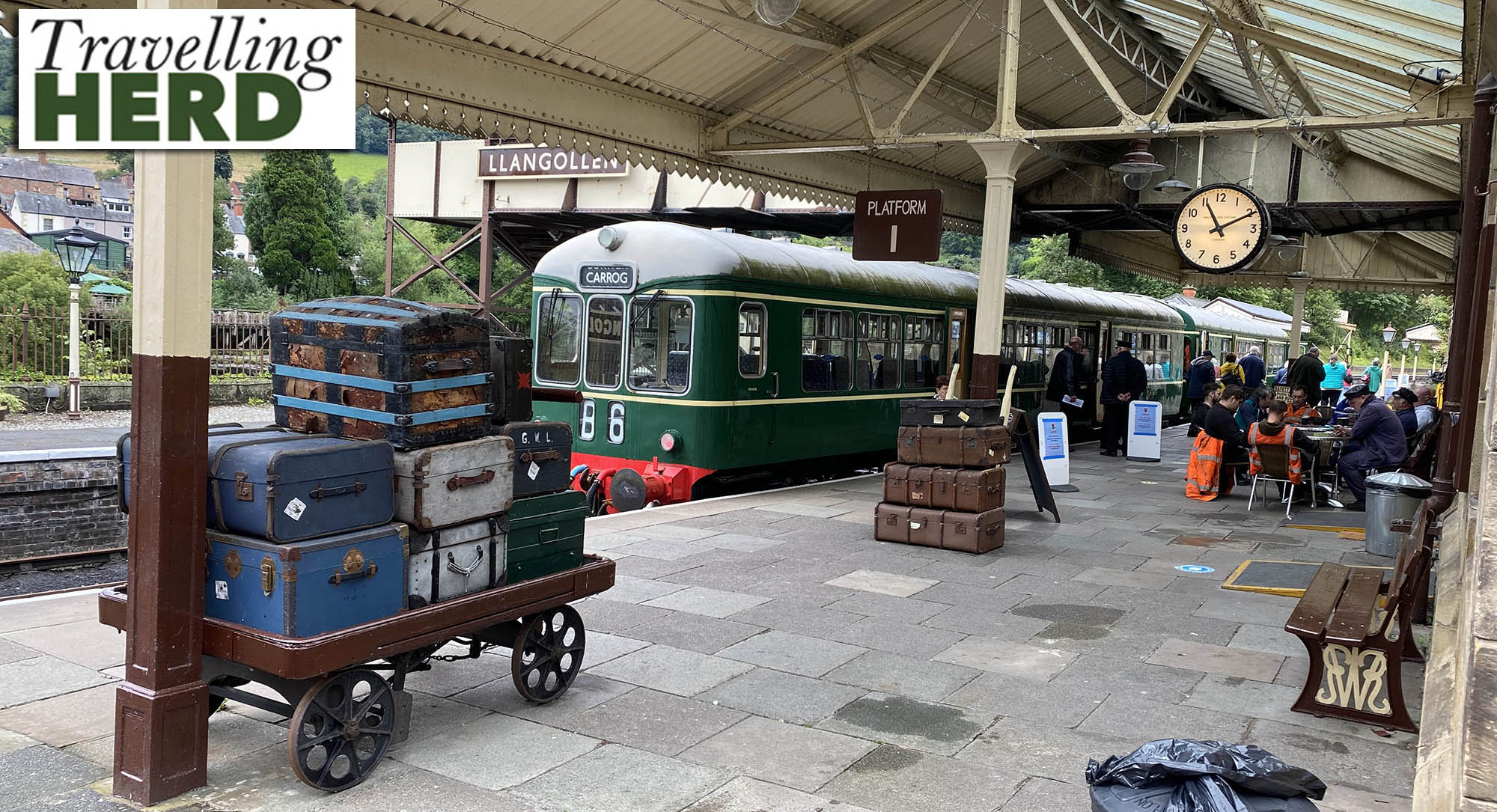 We then drove on to Eglwyseg a tiny hamlet to visit a long-standing friend in a remote house far off the beaten track – see Selfie of the Day. We had permission to park our motorhomes in a farmer's field and, having closed the gate, proceeded on foot for the last ten minutes. This is a truly beautiful, remote setting but casual references to several residents driving off the edge of the track in poor weather made it seem slightly less idyllic.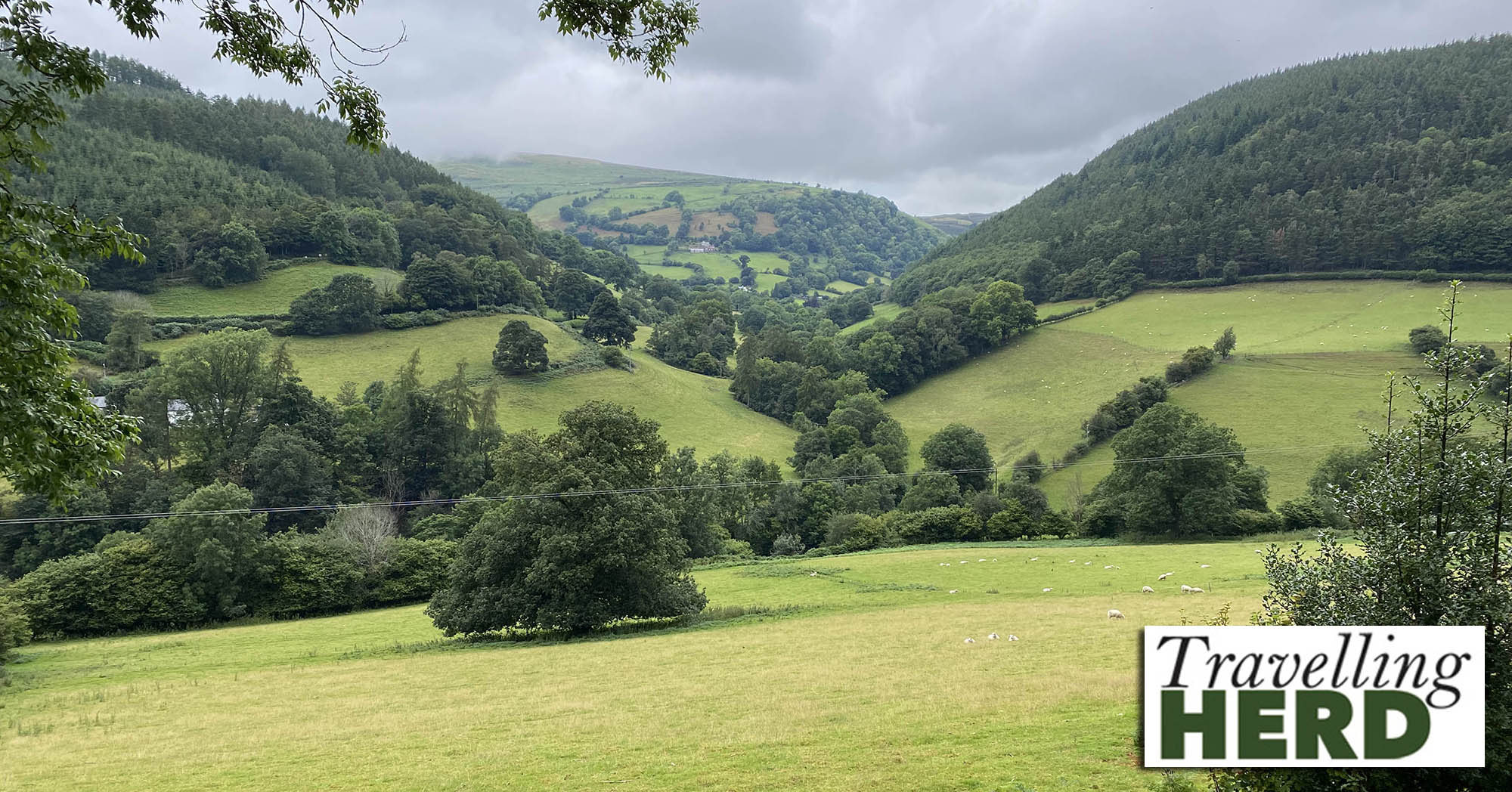 From here we moved on to the Coed-Y-LLwyn CMC site at Gellilydan, which was to be our base for the next five days.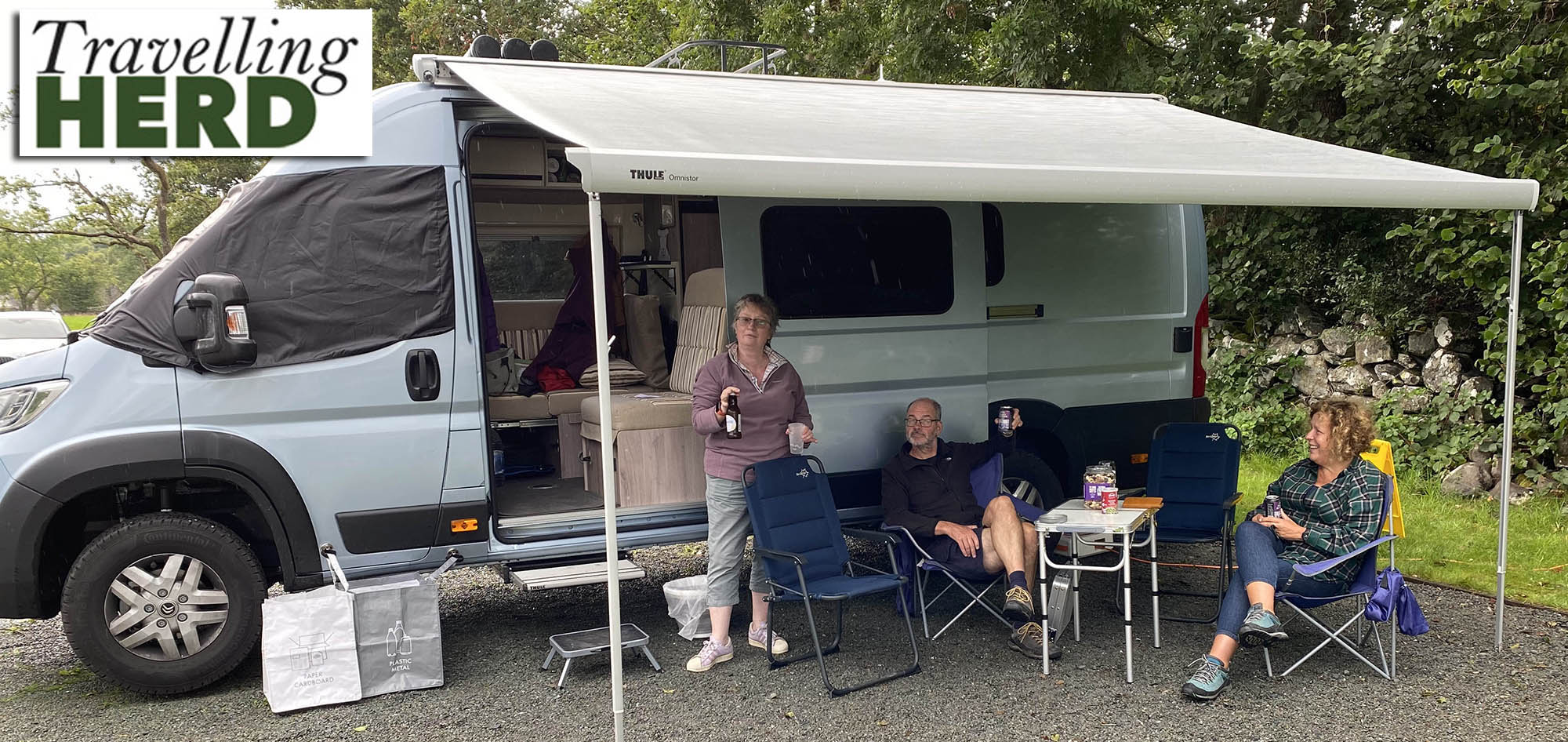 Selfie of the day: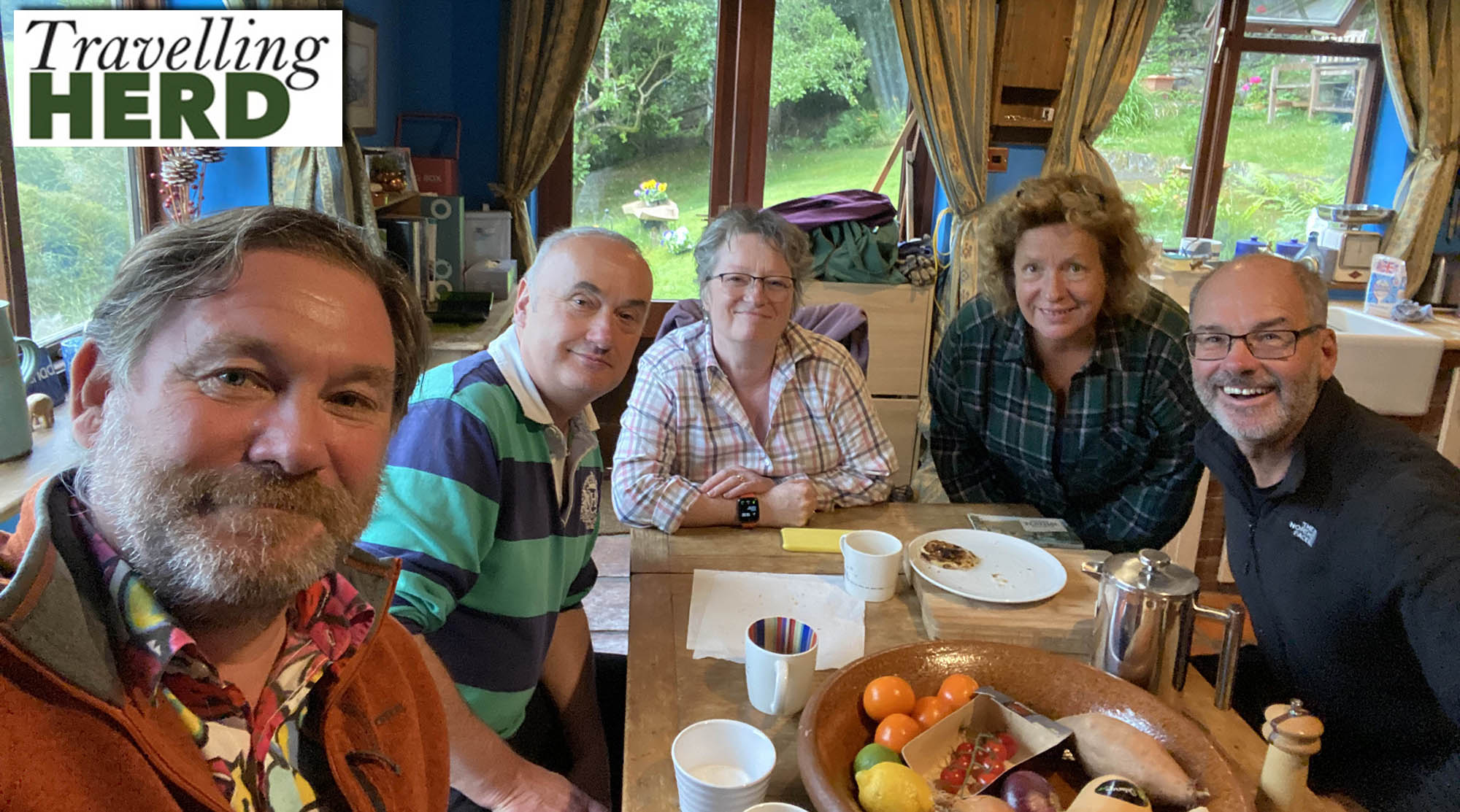 Dish of the day: