Monday 23rd August 2021
It seems that some people feel [mistakenly] that there is such a thing as too many steam trains in one week and our group had therefore opted to follow their divergent interests with Liz and Martin heading off for a serious walk whilst Robert and Matilda went in search of locomotives. Liz and Martin kindly gave us a lift to Porthmadog in time for the 10:00 Woodland Wanderer service from Porthmadog.
Our train was to be pulled by the engine Welsh Pony over The Cob to Minffordd, through Penrhyn and on to Tan-y-bwlch.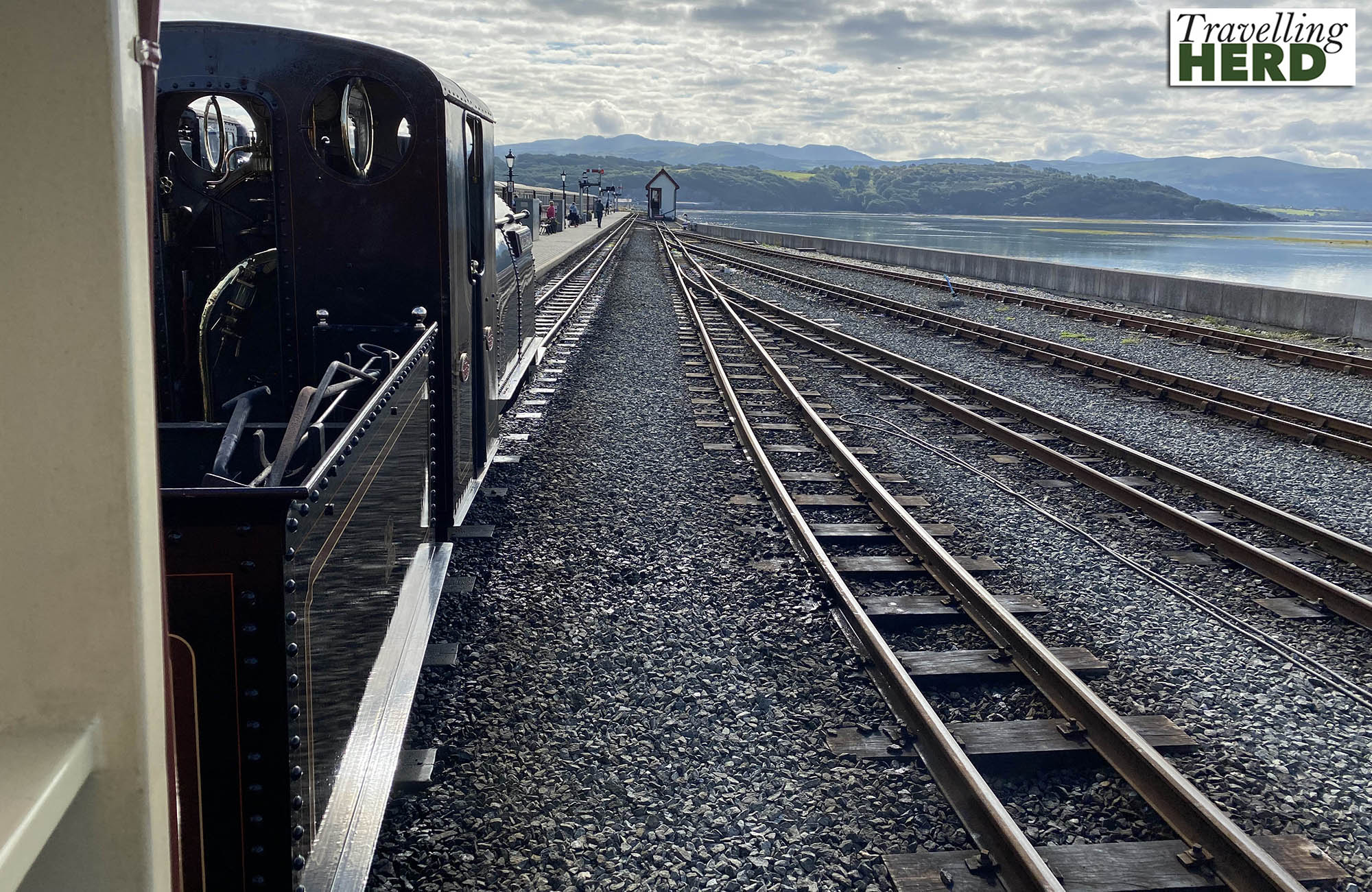 The start of the journey is particularly enjoyable as is travels across The Cob . . .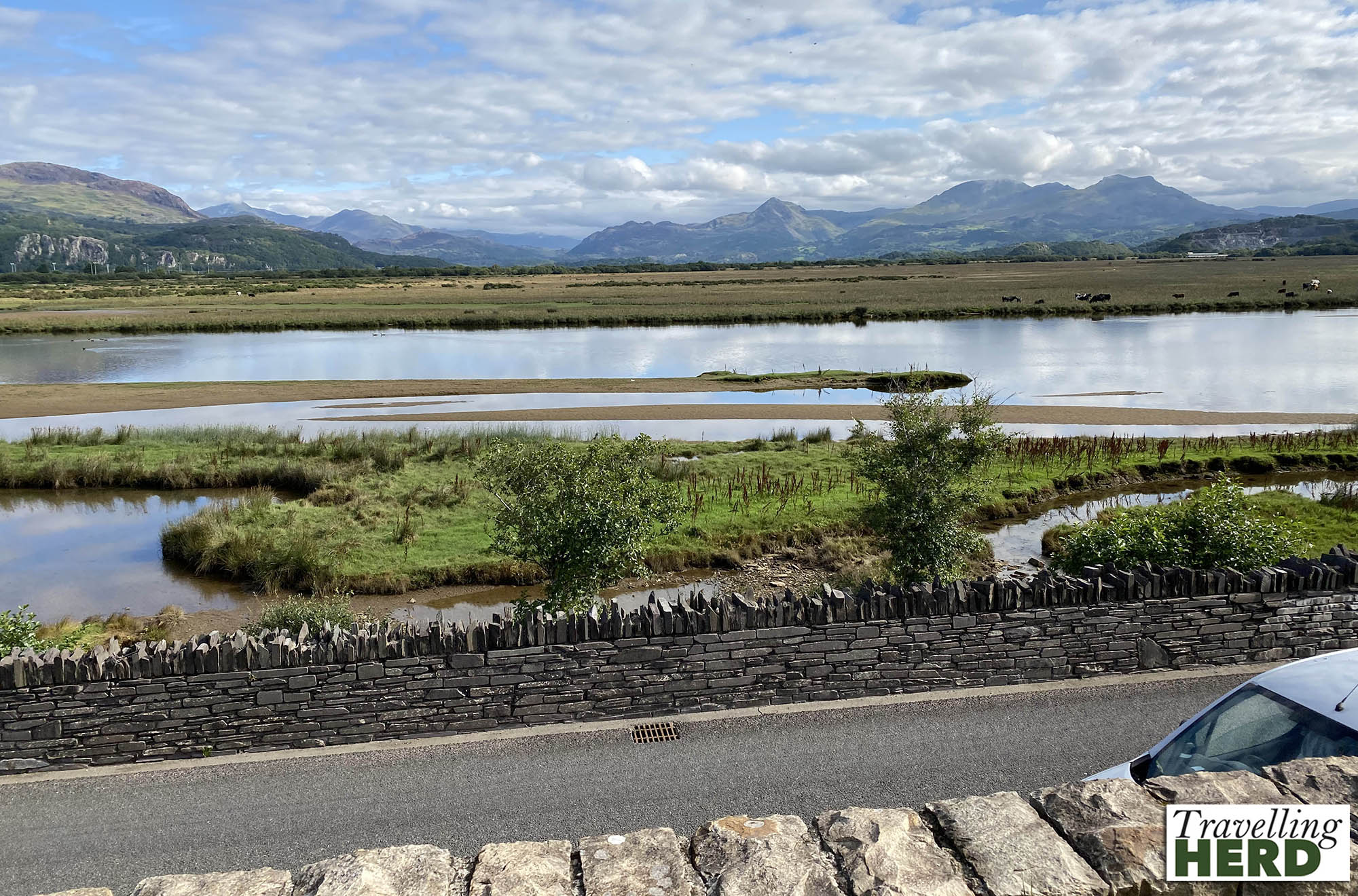 . . . a large embankment with water on either side which took four years to construct and was completed in 1811.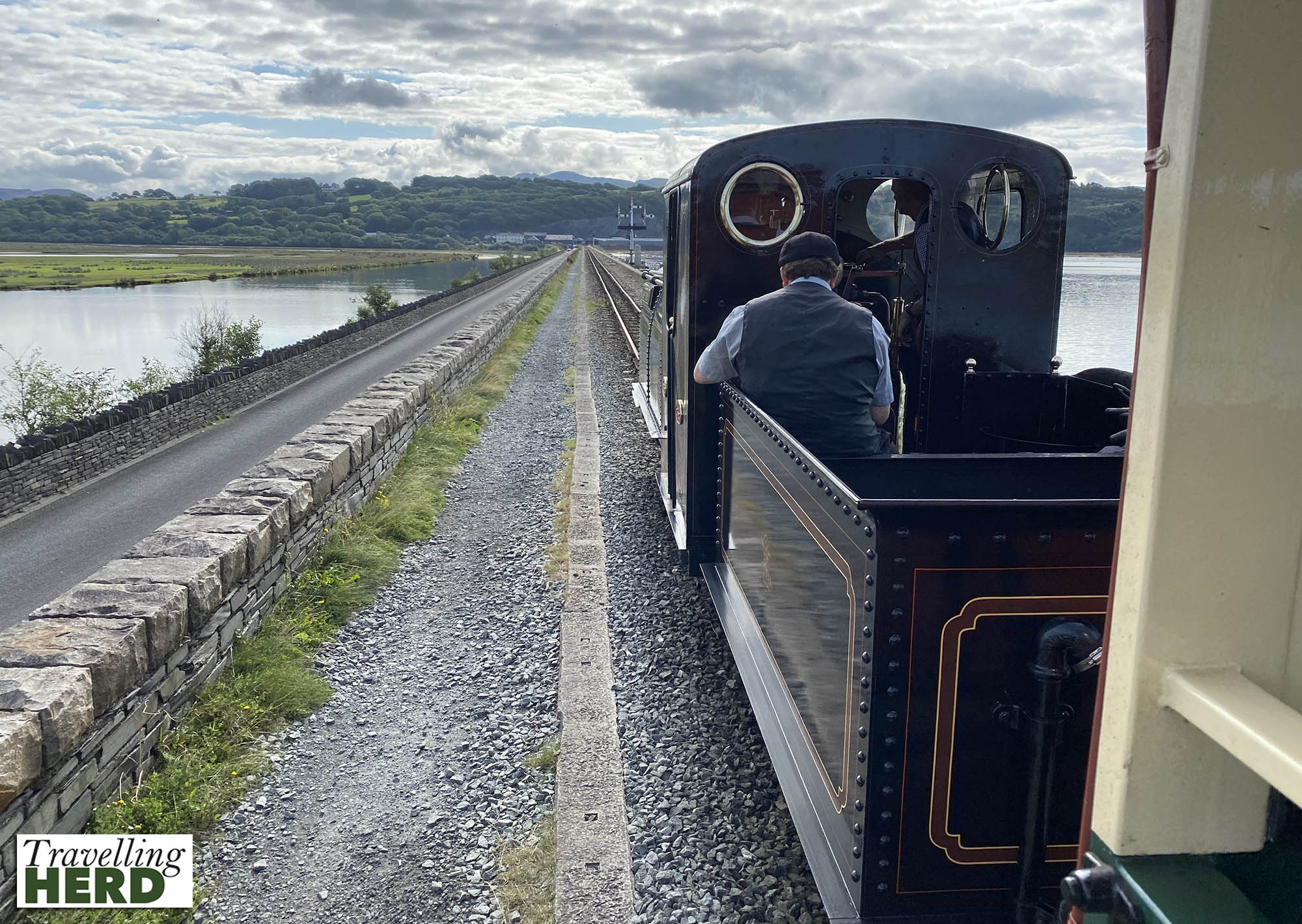 Although the journey on a narrow guage train slowly rising to altitude along track flanked by lush vegetation and mountain views reminded us both of the Darjeeling Railway, whenever the track traversed the road it was thankfully marked by gated level crossings so we were spared the incessant hooting and the journey was both beautiful and peaceful.
The route took us past the engine works at Boston Lodge where Robert will be working as a volunteer in October and on to . . .
. . .Tan-y-bwlch where there was an hour's stop – plenty of time for a woodland walk or, in our case . . .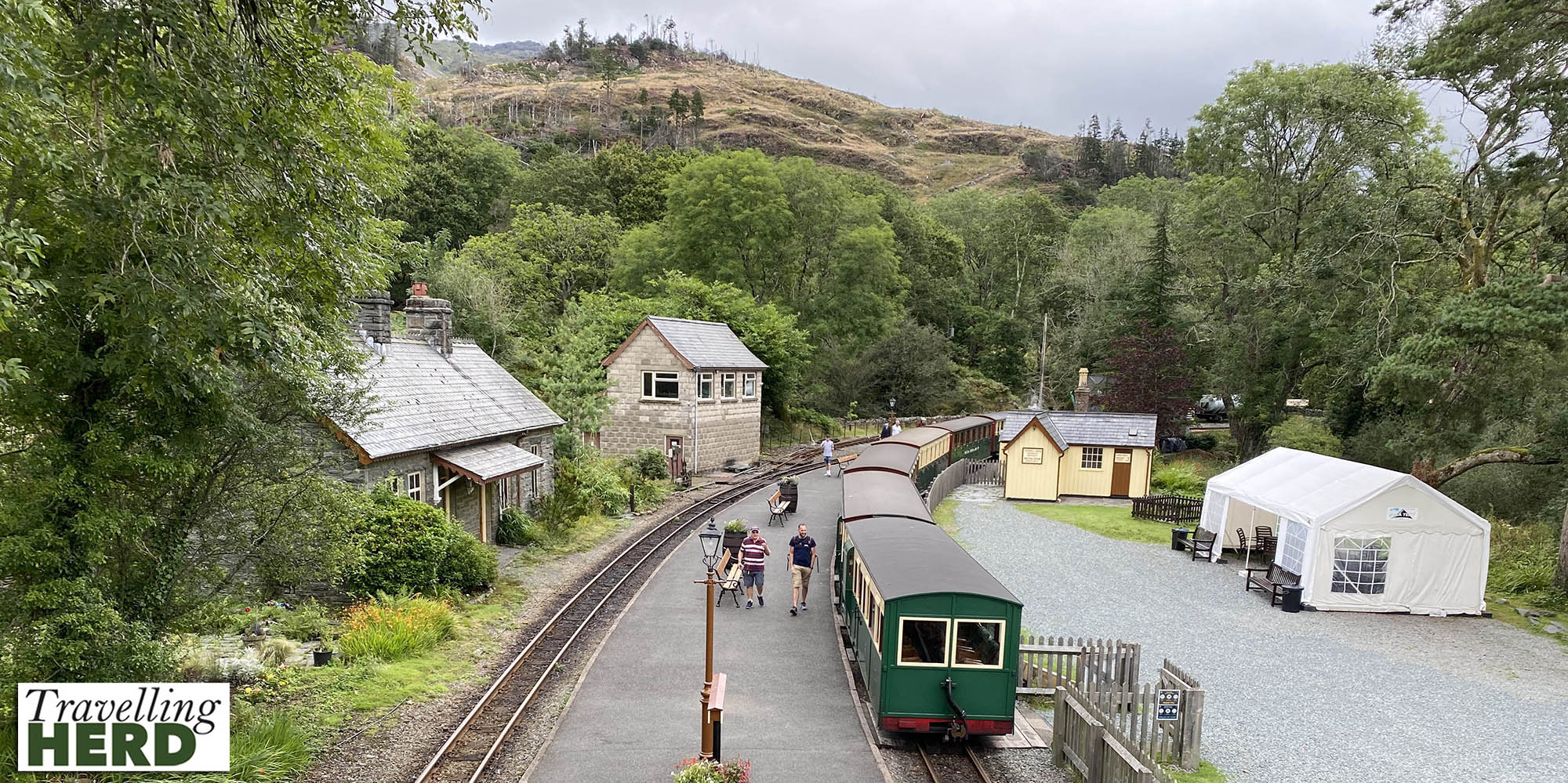 . . . time to climb the bridge and . . .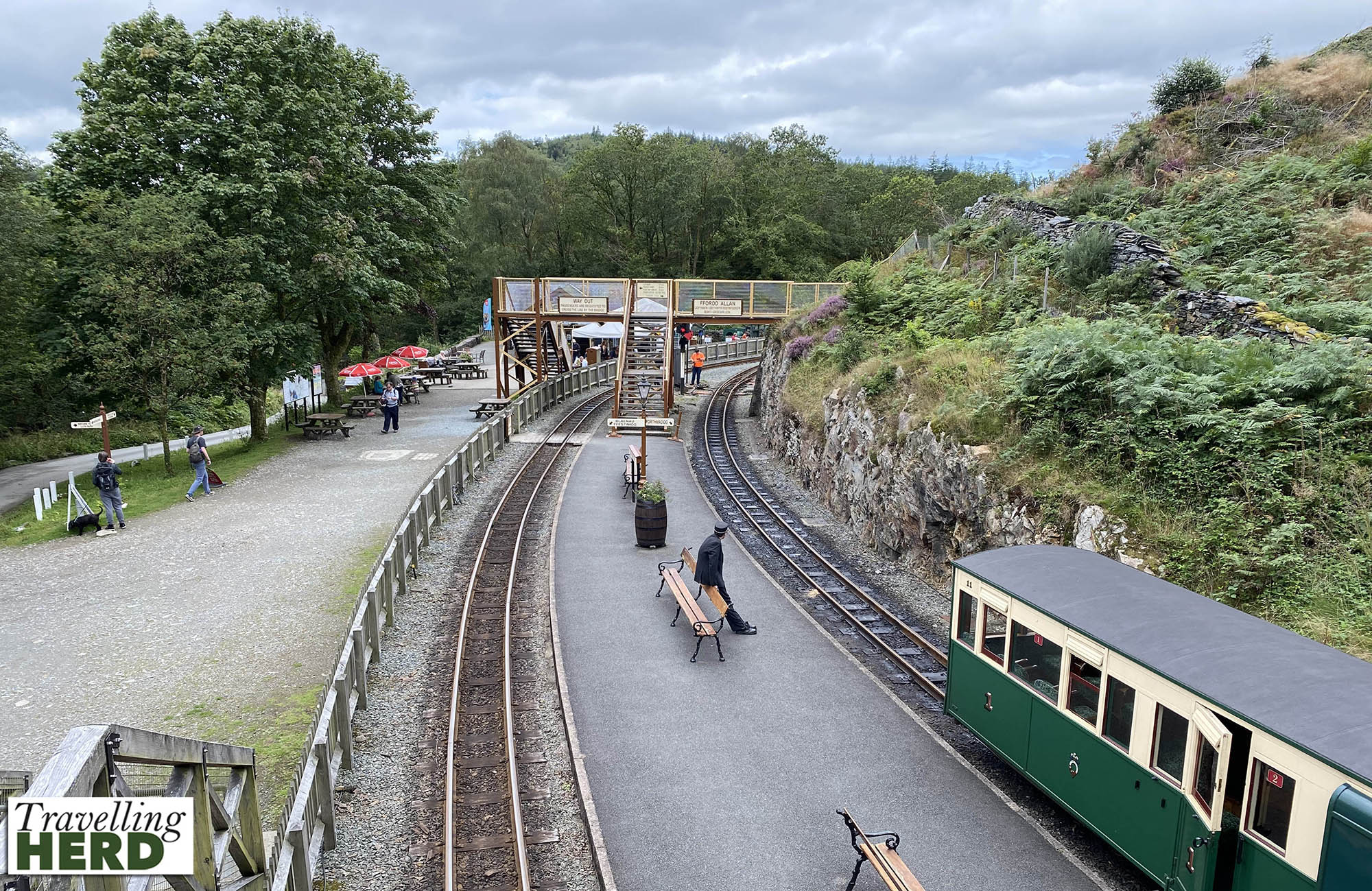 . . . watch the engine changing ends to turn the train around, and partake of some light refreshments.
For the outward journey to Tan-y-bwlch we were directly behind the engine as Robert had ensured we arrived early and then made Matilda stand proprietorially in front of the door to the first compartment while he took photos and videos.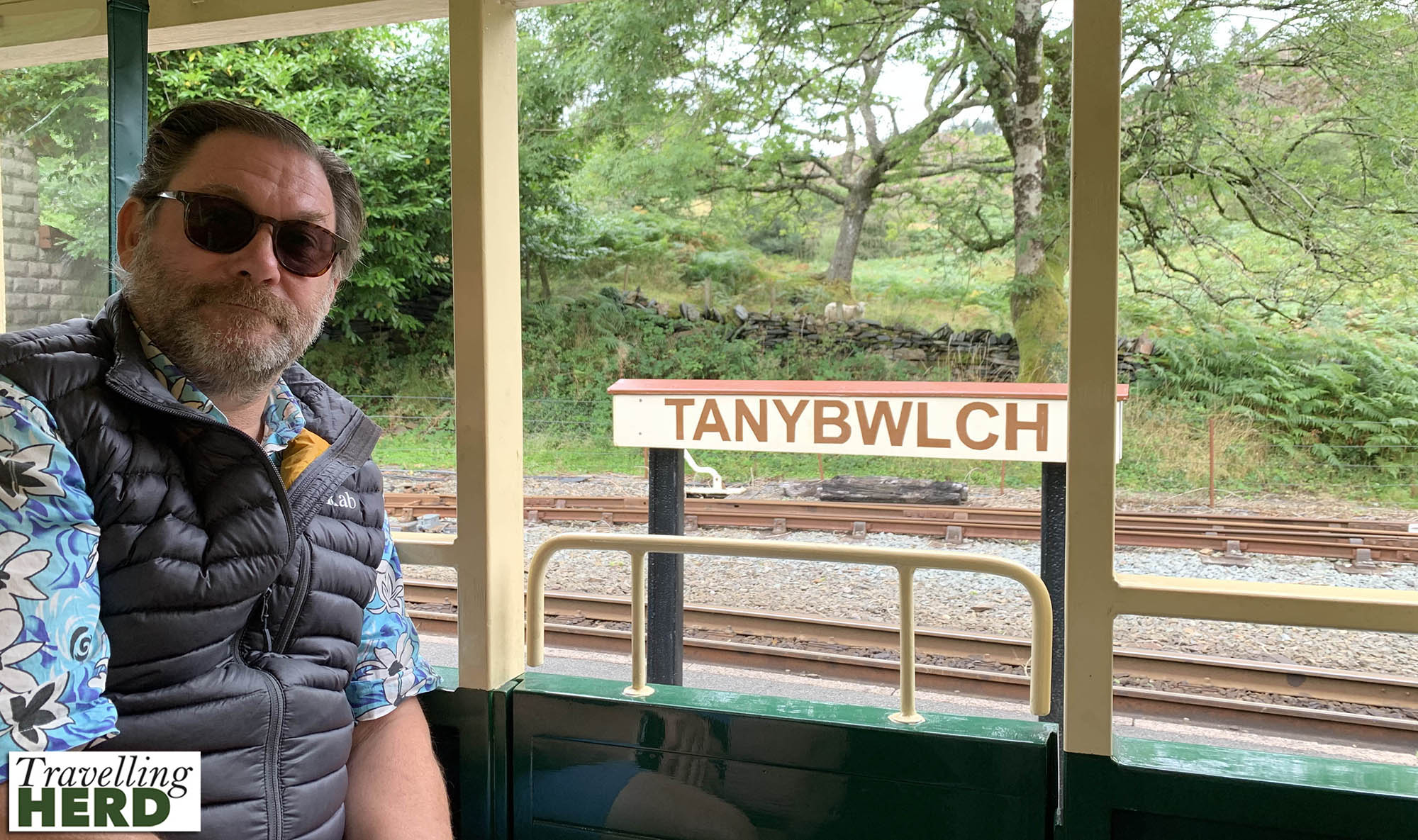 Consequently on the return were were therefore right at the back in the last coach. This gave Robert plenty of opportunities to capture the engine and coaches on curves in the track as we made our way back . . .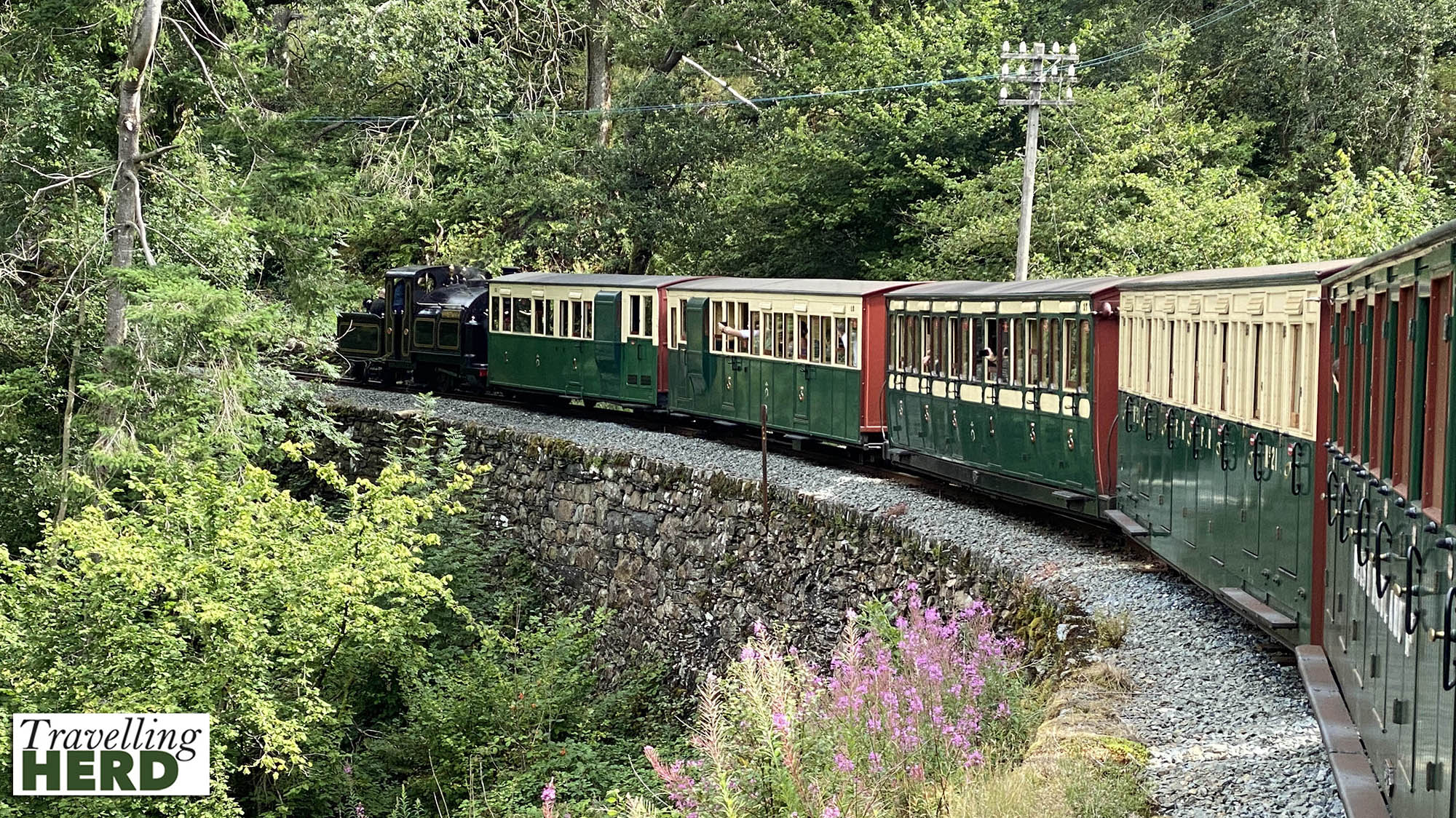 . . . to Porthmadog.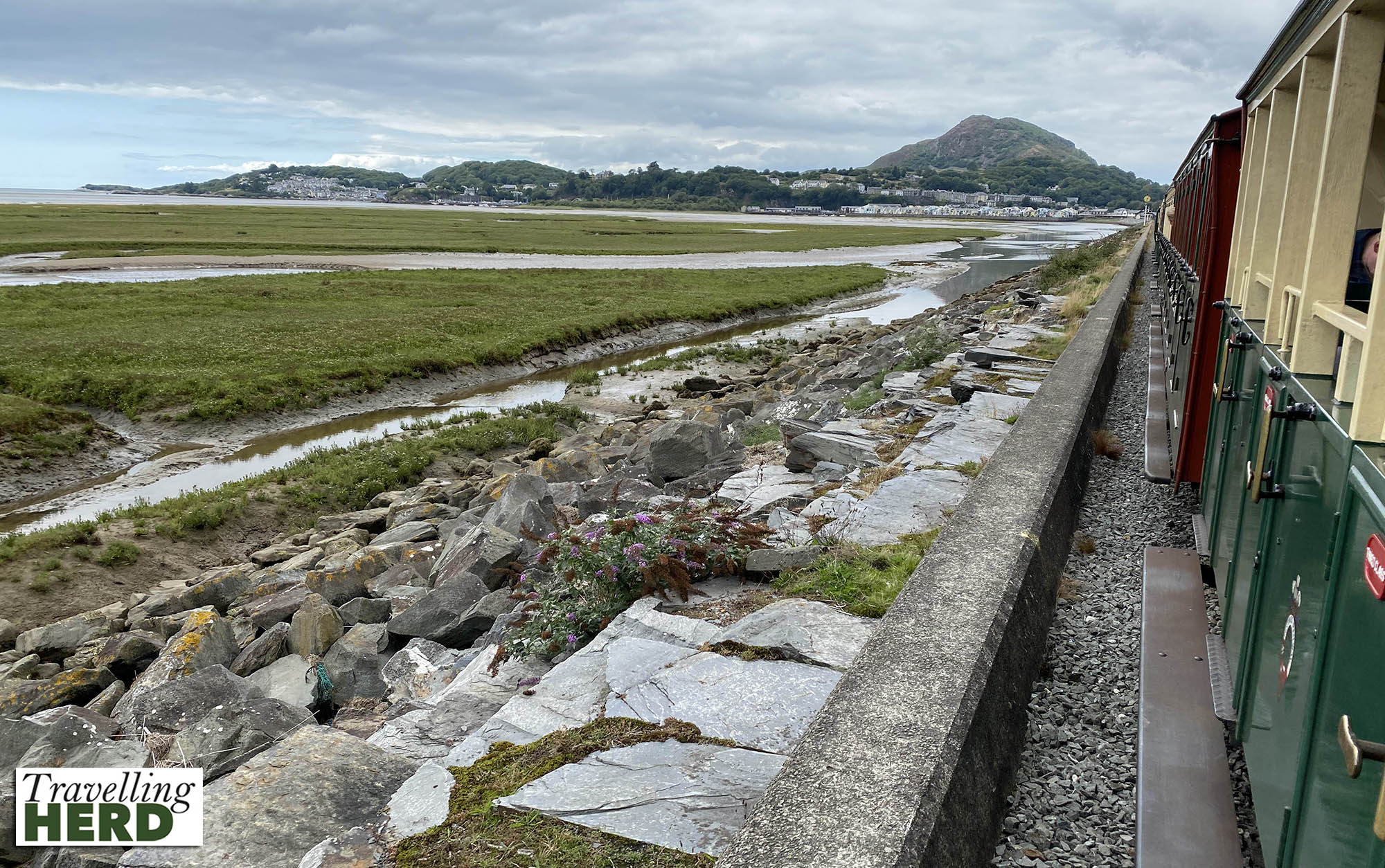 Singles are not currently available so it is no longer possible to hop on and hop off the trains and catch the next one to travel further along the line. So, after our round trip we walked back across The Cob. . .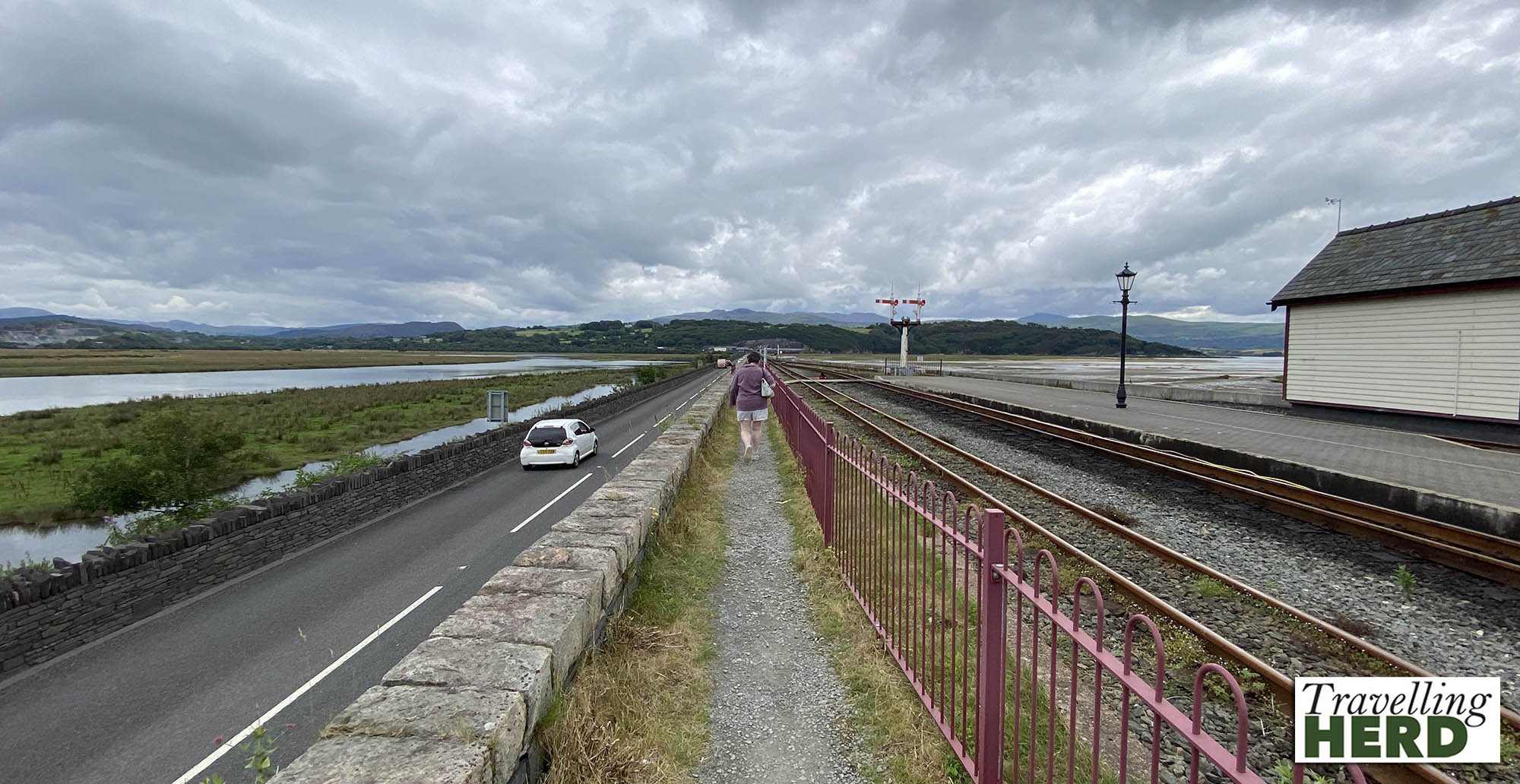 . . .with the sea on either side . . .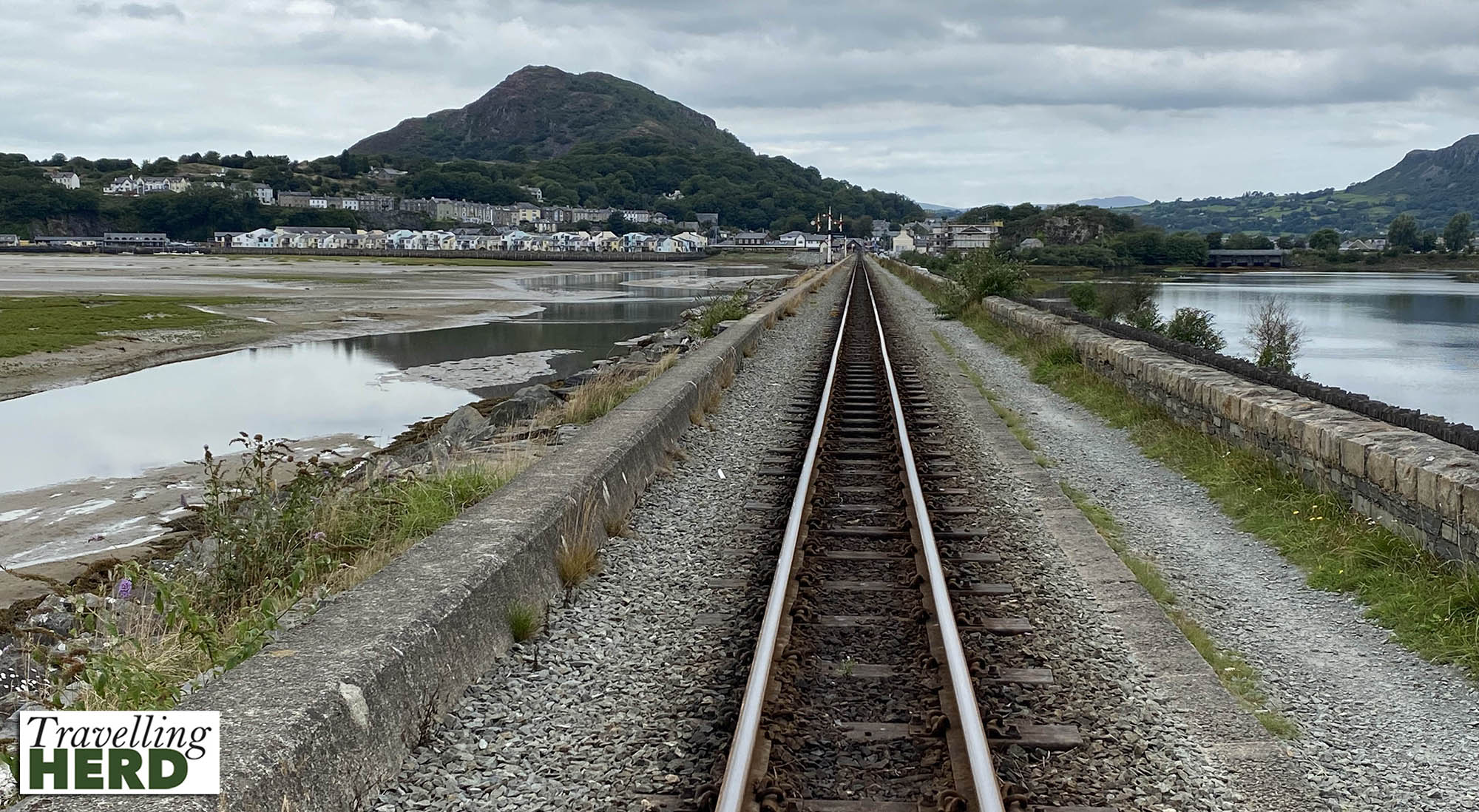 . . . back past the Boston Works . . .
. . . towards Portmeirion, the village designed in the Italian style and by Welsh architect Sir Clough Williams-Ellis and built between 1925 and 1973. This is truly a folly on a grand scale.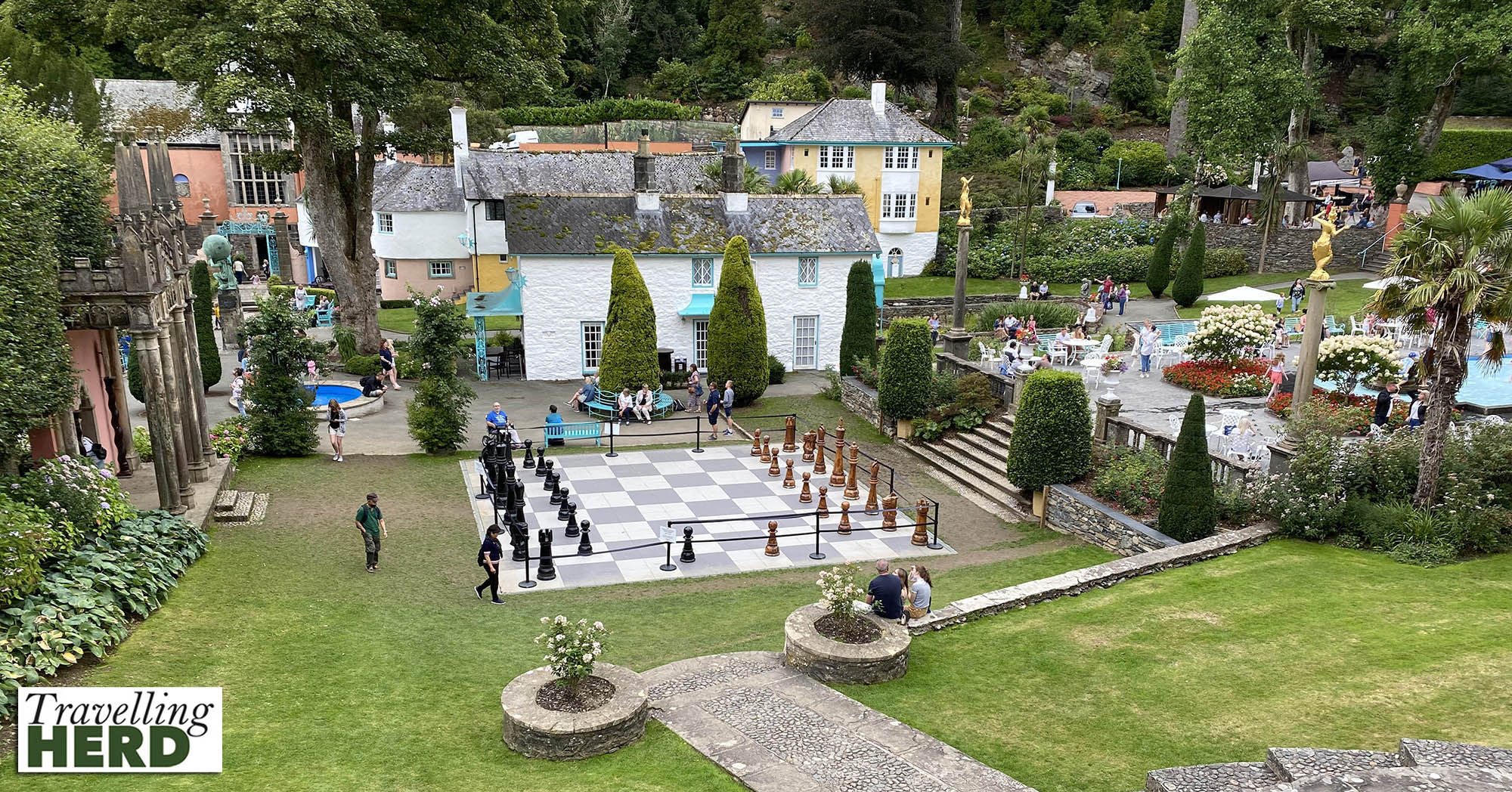 It is undoubtedly in a stunning position and features sub-tropical gardens.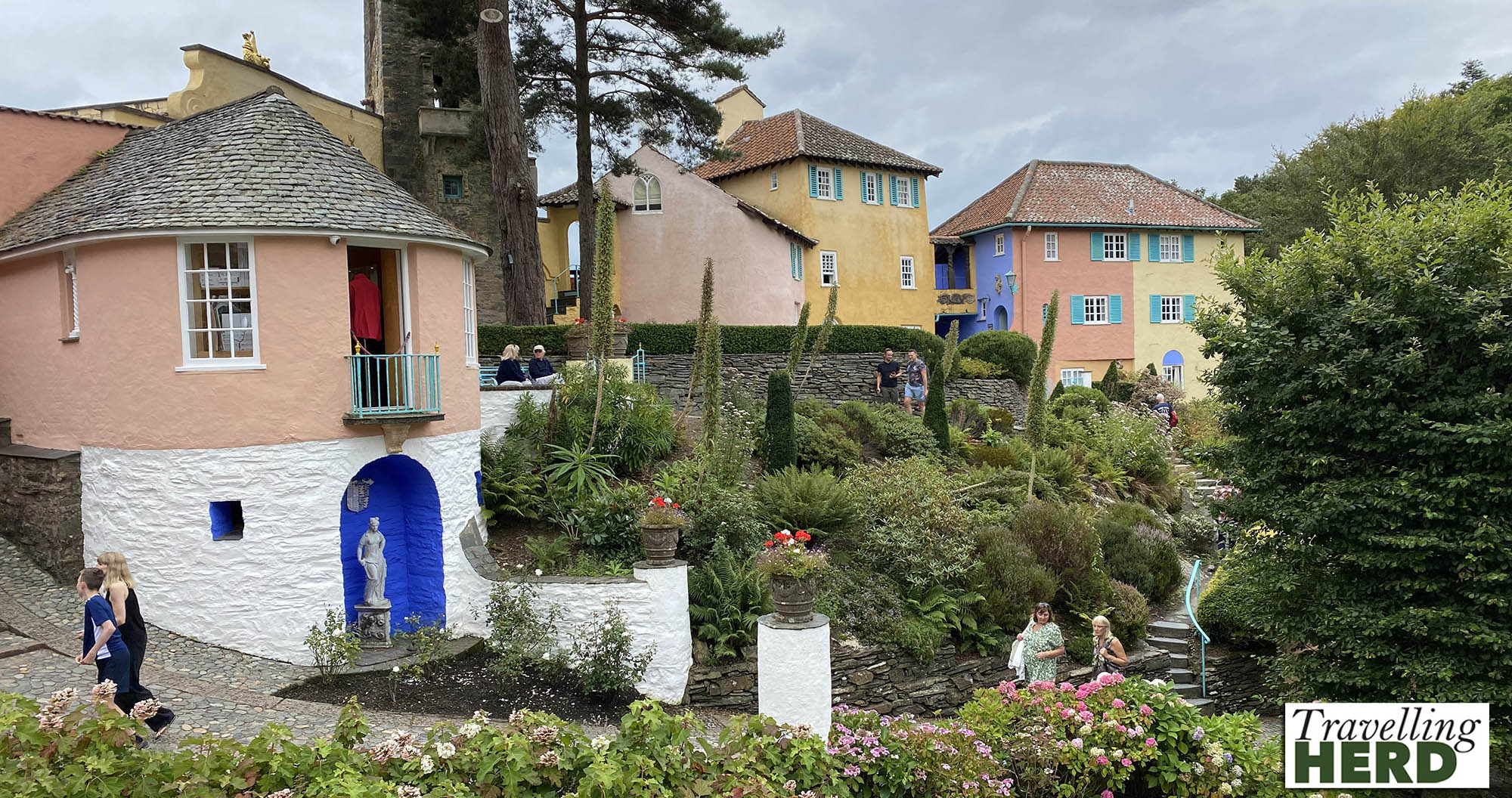 Some of the buildings were saved from demolition and moved to the site which led Williams-Ellis to describe Portmeirion as a "home for fallen buildings".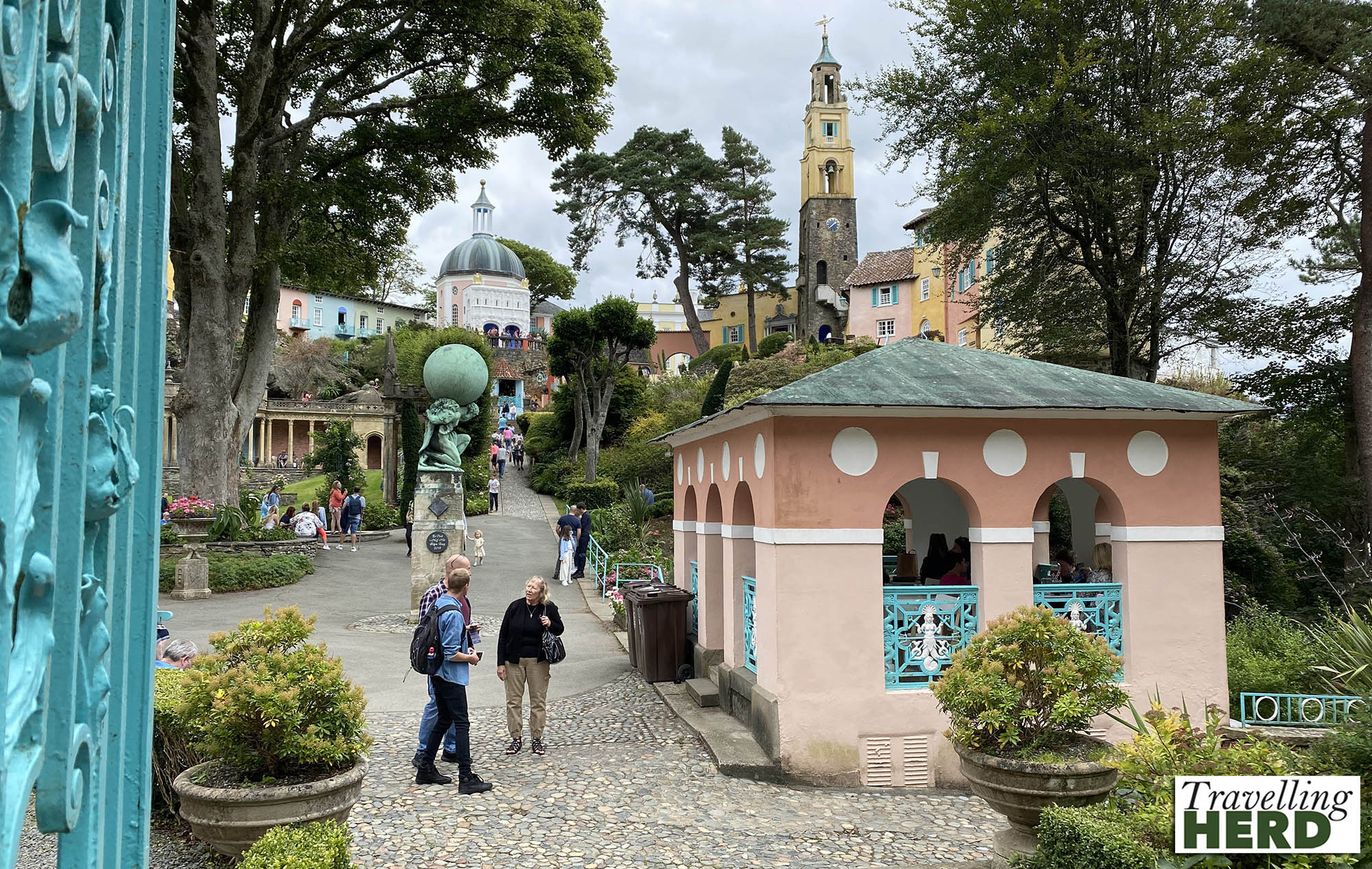 It is delightfully picturesque, with its quaint individual and unique buildings painted in bright colours.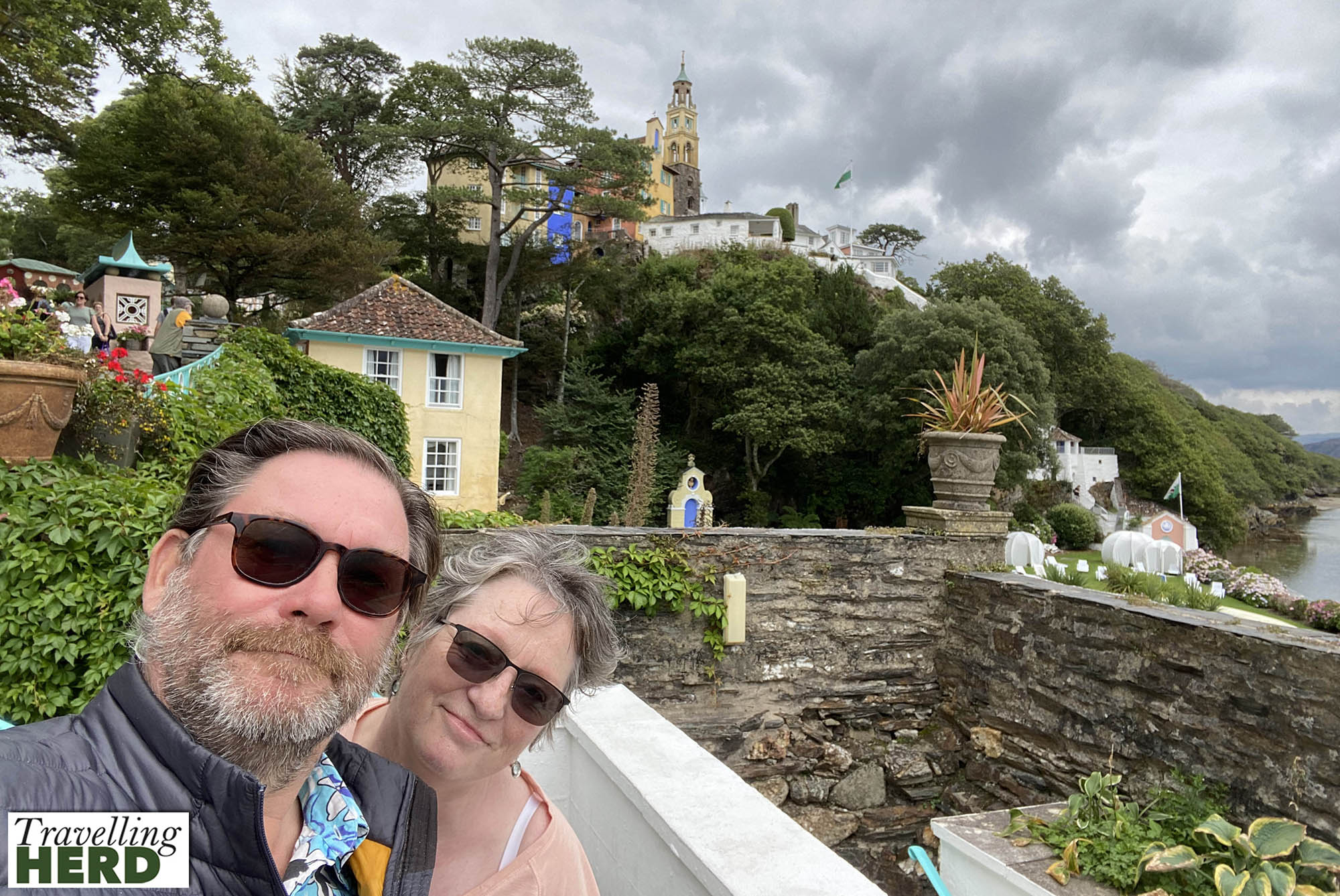 Nevertheless, there is something slightly surreal about a place which has been so self-consciously constructed and this made it a perfect setting for the Kafkaesque 1960s cult TV series The Prisoner. There is a sculpture of its star and producer Patrick McGoohan as you walk down into the centre.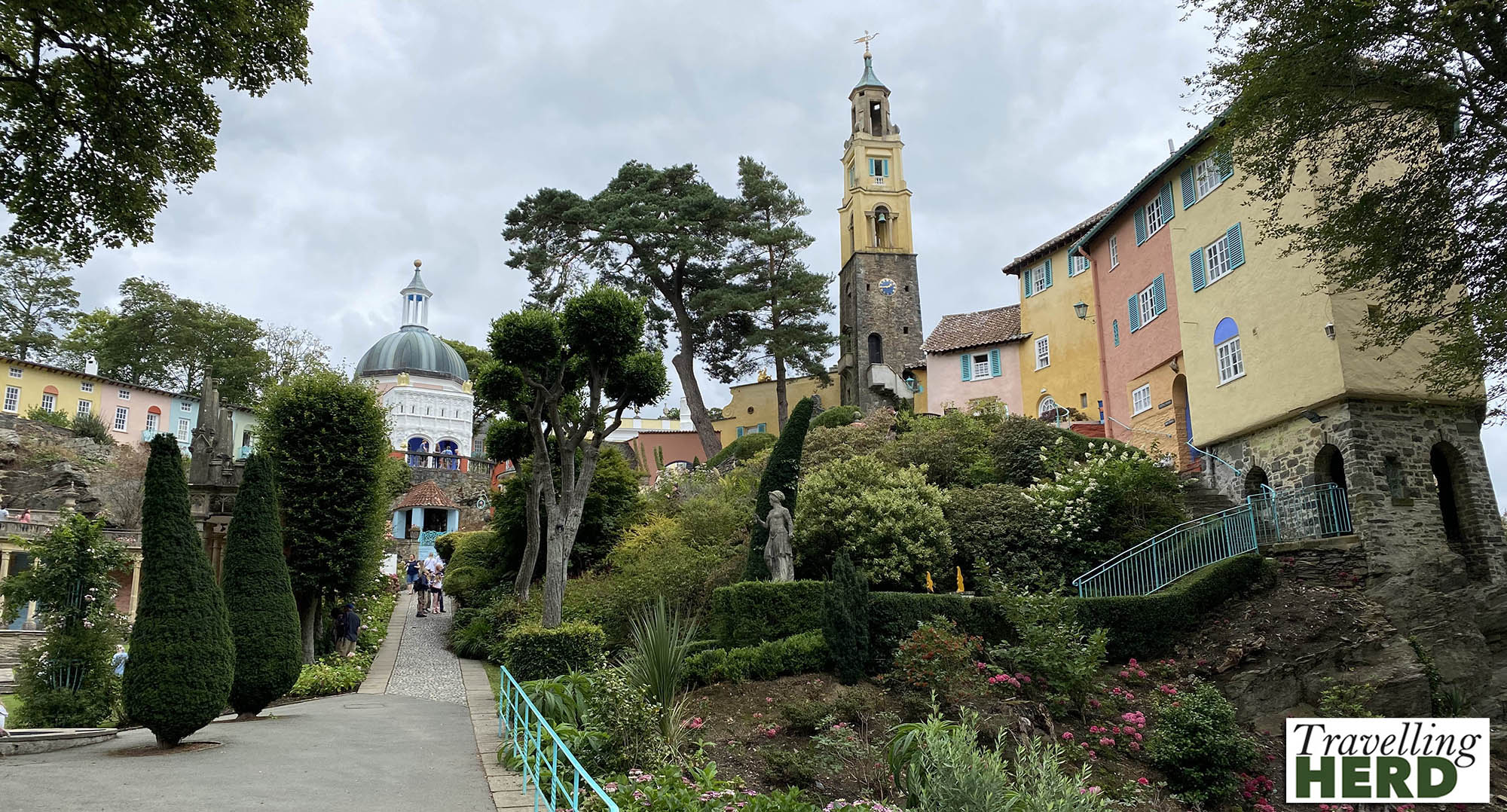 Video of the day:
Selfie of the day: