Overnight Thursday 14th and Friday 15th March 2019
The start of this journey was very civilised. We asked at reception for a taxi to the station and they arranged one of their own hotel cars and drivers and provided chilled bottled water for the journey. After the tuk-tuks we used earlier on the trip, a 4×4 with air-conditioning and a driver with a chauffeur's cap is quite a contrast. During the drive we made the extraordinary discovery that it is possible to drive in India without using the horn at all.
On this journey we were allocated a two person berth. Because we had managed to log on to the Indian Railway website using the wifi at our hotel, using our PNR we were able to ascertain our cabin and coach number prior to the journey to the train station. The train started in Kolkata so the allocation of cabins is easier, they potentially are more disjointed if you are joining the train at some point later in the journey (we might experience that issue later on the trip).
Already our longest scheduled train journey at 21 hours, the trip from Kolkata to Agra was extended by a six hour delay so we finally arrived at 16:40. The scheduled arrival time was 10:35 so on-board catering was limited to the pre-packed evening meal.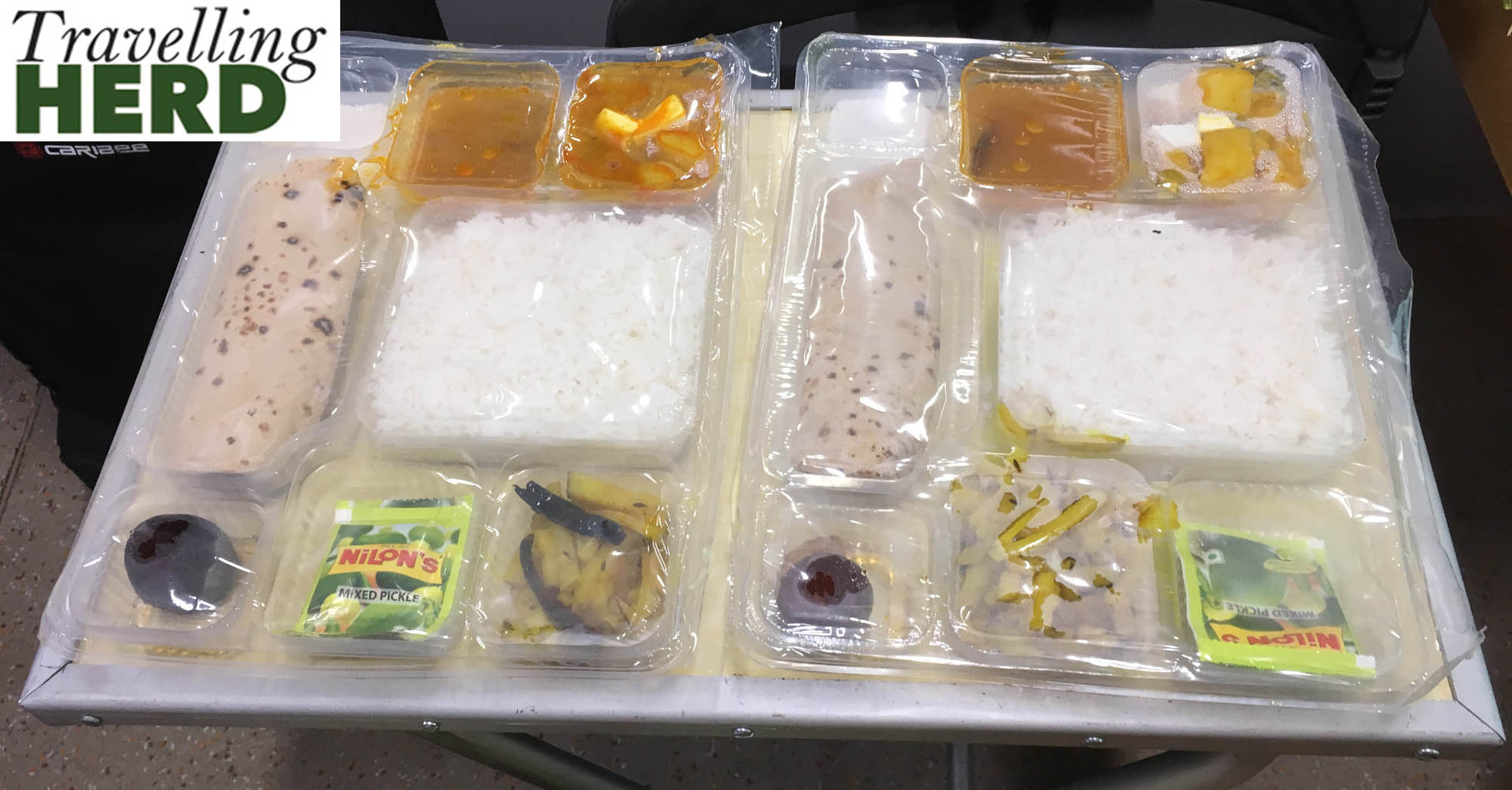 Fortunately we had a few snacks and some bottled water to keep us going. The landscape was very flat through out the journey and we saw quite a few Indian cranes – a large grey bird, also known as a sarus, which stands as tall as a human and struts majestically through the fields.
Arriving tired and hungry having missed both breakfast and lunch we decided to take the rest of the day off and relax in the Grand Imperial Heritage Hotel. The "heritage" element seems to include some old and rather unreliable wiring and we have had to call staff to sort out several power cuts. However, the setting is beautiful and we are ready to visit the sights of Agra in the morning.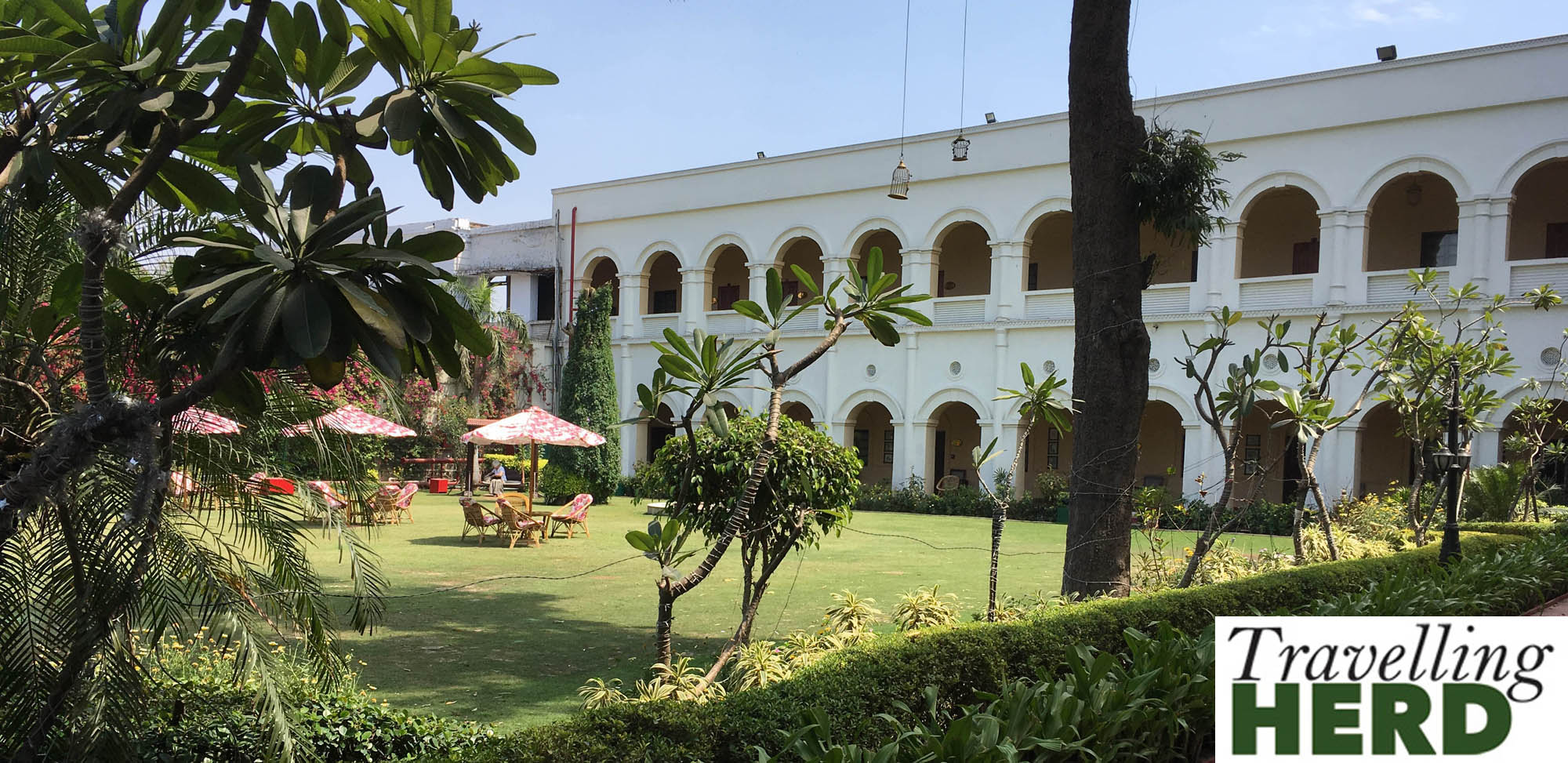 Video of the day:
Evening entertainment at the pool at The Grand Imperial:
Current Route Map: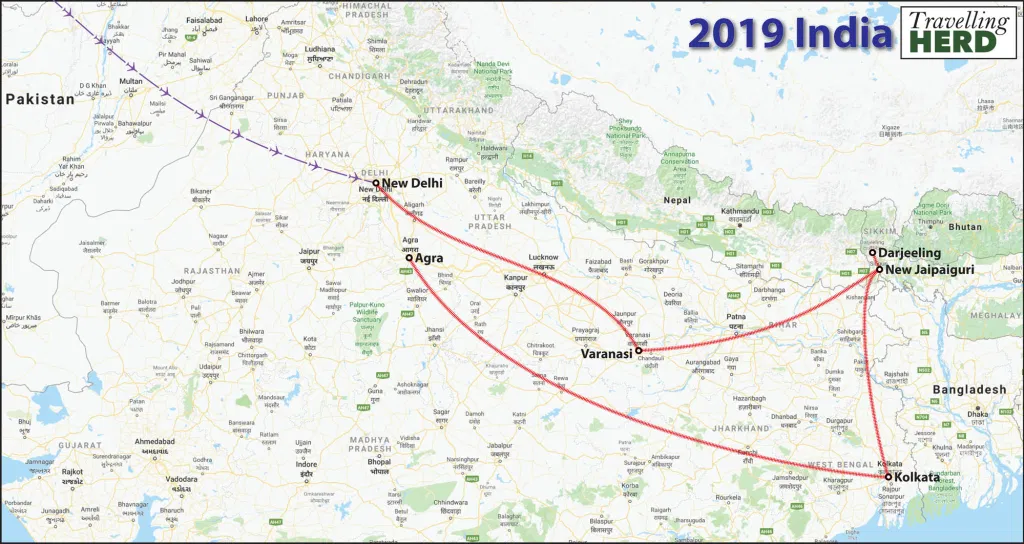 Distance travelled so far:
By Air to Delhi: 4,187miles
By 8 trains to Agra: 2,215miles