Iceland's Golden Circle – Tuesday 11th December 2018
The Northern Lights seem destined to evade us but we booked a coach tour of the Golden Circle to see some of the incredible natural phenomena of the local landscape. The storm had passed overnight but there were still 30 mile an hour winds. The beauty of Iceland speaks for itself and the weather simply enhanced the experience.
The tour took in the Þingvellir National Park including the Rift Valley and the mid Atlantic Ridge. Robert remembers being taught about plate tectonics in geography, some time ago at school, at a time when the theory was only just being developed.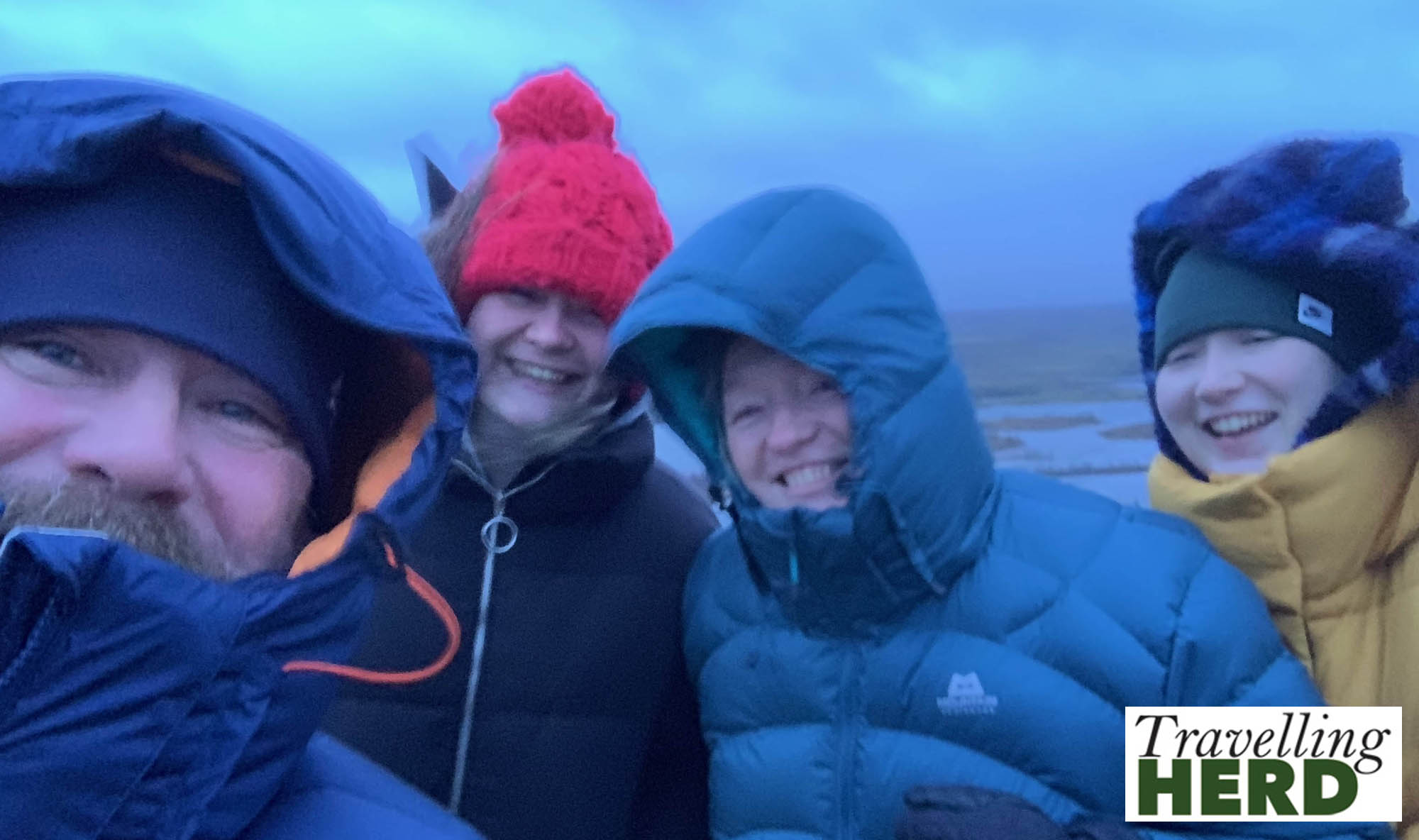 Geysir is the site of the original and eponymous geyser where the water boils and bubbles, the land steams and the Strokkur geyser, now the more reliable of the two, obligingly and dramatically erupted several times.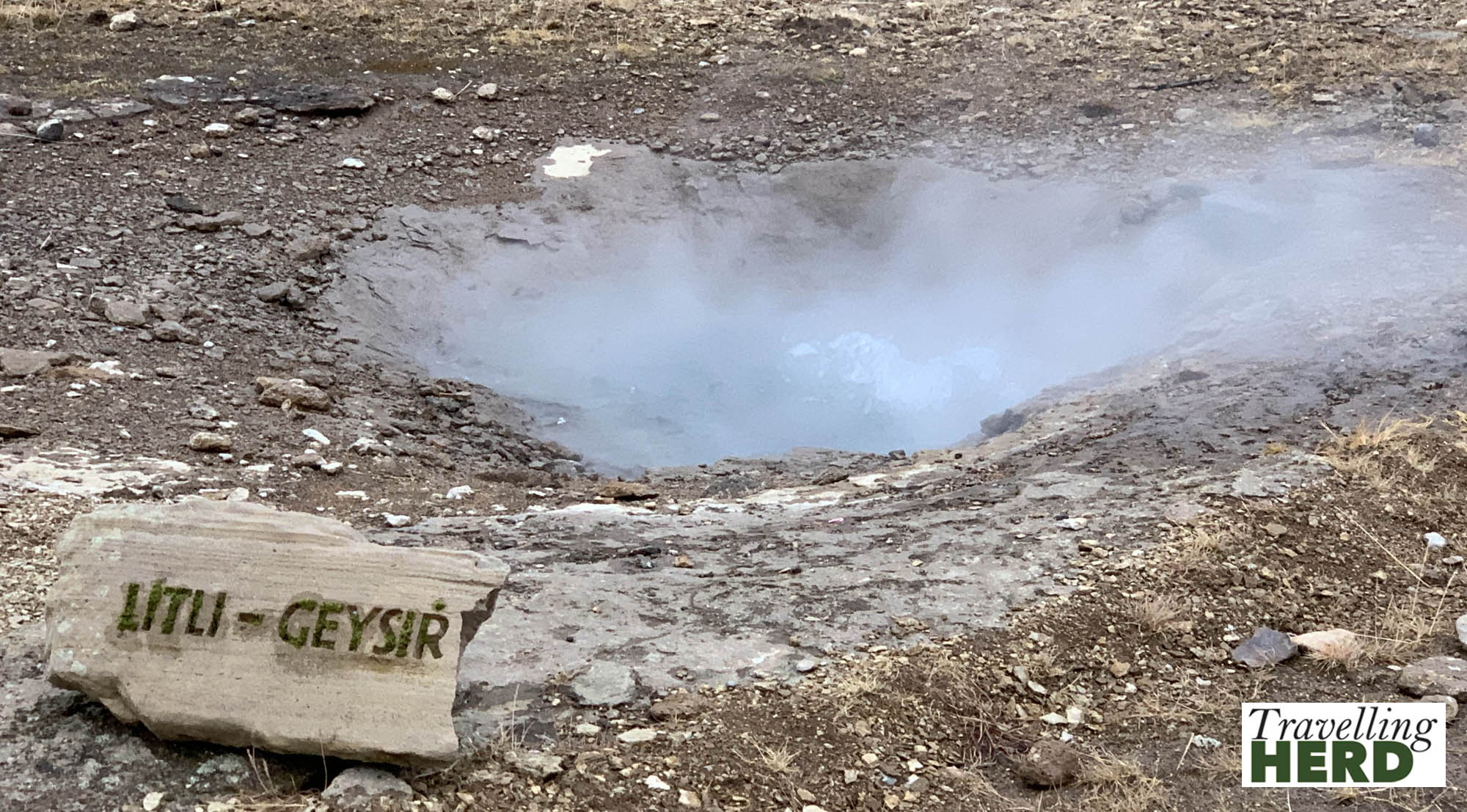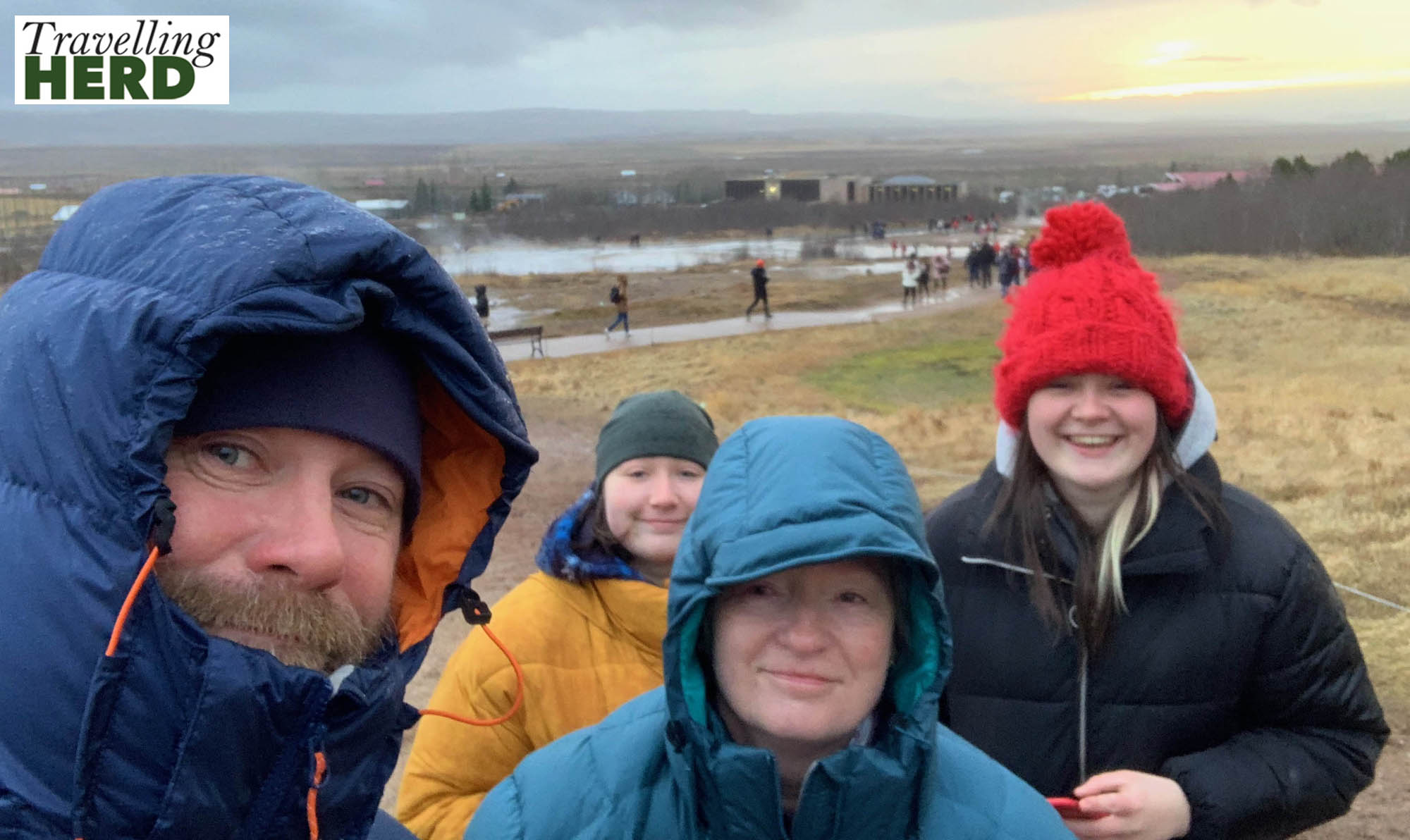 The Gullfoss or Golden Waterfall is on the Hvitá – White – River and is fed by the water which melts from Iceland's second largest glacier, the Langjökull. The water drops 32 meters in two stages into a canyon with walls which tower 70 meters above the gorge. Rainbows shimmer over this spectacular sight in the summer but during our visit, the spray was forming ice at the edges of the falls.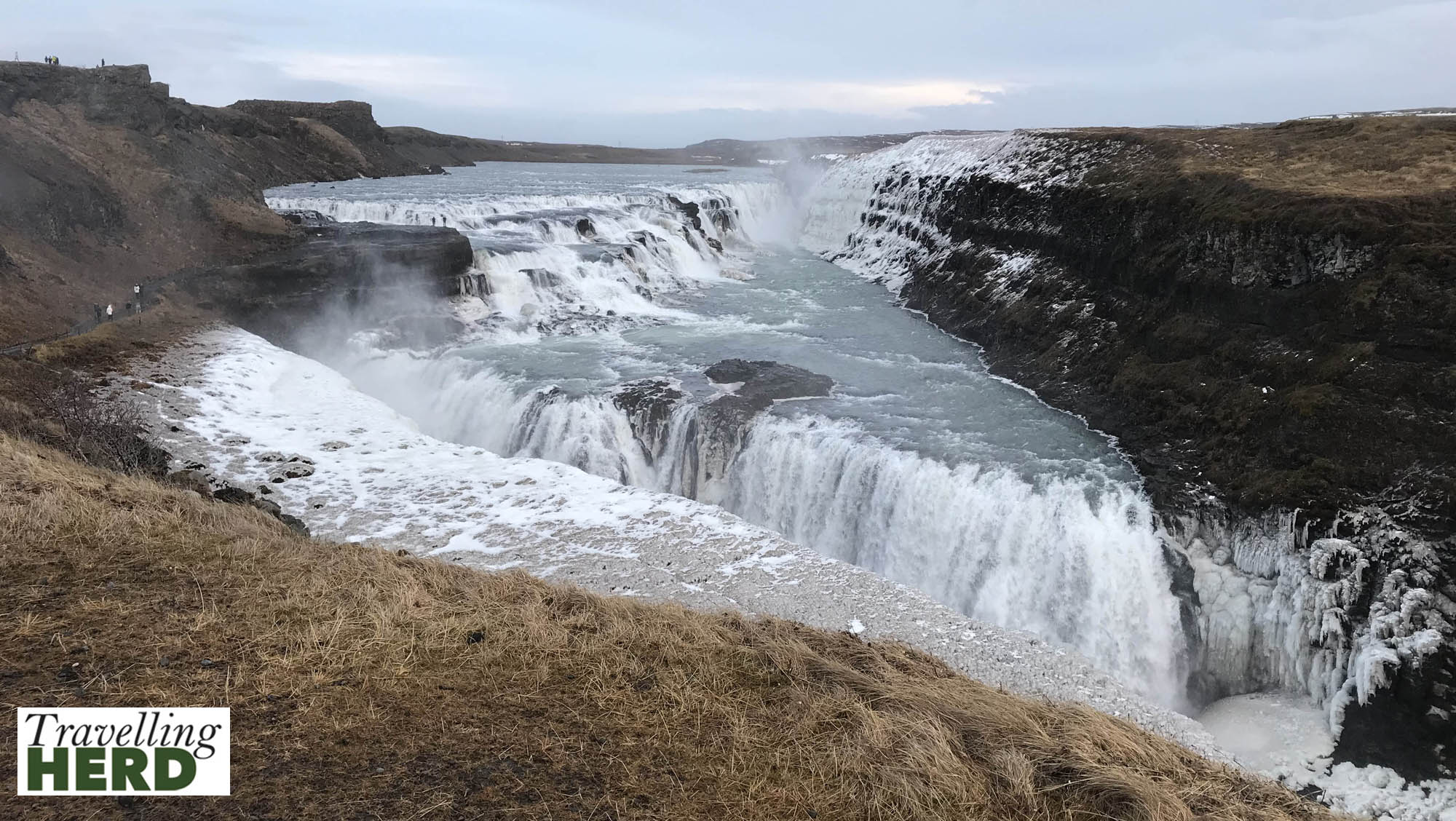 Reykjavik – Wednesday 12th December 2018
For the last morning in Reykjavik Matilda had identified The Settlement Museum as being one which everyone might enjoy as it is built over and based on the archeological excavation of the remains of one of the first houses ever built in Iceland. This includes some good interactive exhibits and games to play as well as ancient artefacts from other excavations around the city. Even those amongst us who are reluctant to read about all the exhibits seemed to enjoy this.
Route Map:
Location: Hotel Fron, Reykjavic & Hotel Silica, Blue Lagoon, Iceland