Berlin – Thursday 13th December 2018
After an early, though slightly delayed flight to Berlin, we checked in to an appropriately cat-themed hotel, with cat flaps painted on the outside of the room doors and cats eyes on the key cards. From here it was a short walk to see the site of Check Point Charlie and Trabiworld…

…the remaining section of the Wall on Niederkirchnerstraße…

…the Sony Center…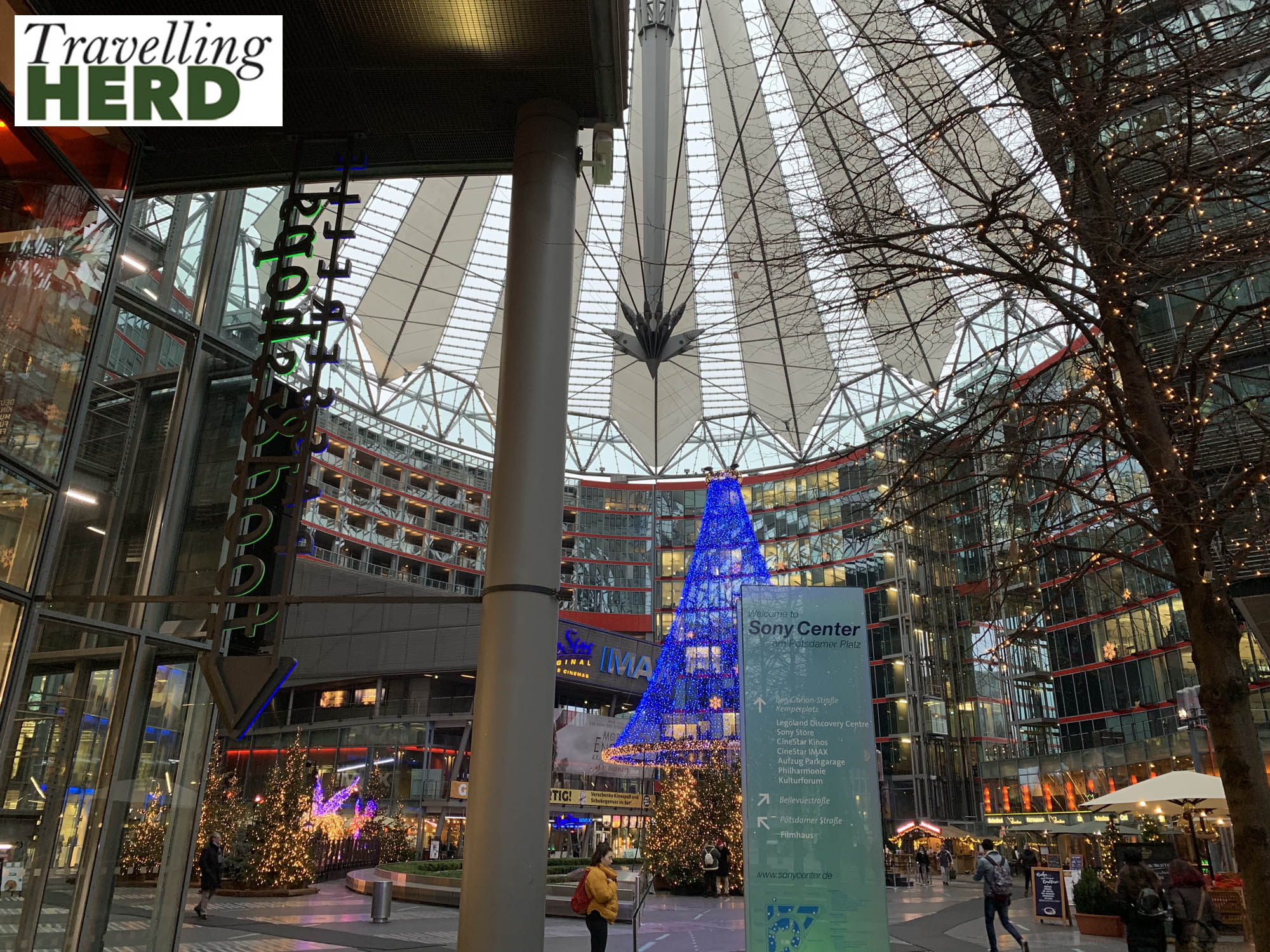 …the Memorial to the Murdered Jews of Europe…

…the site of Hitler's bunker…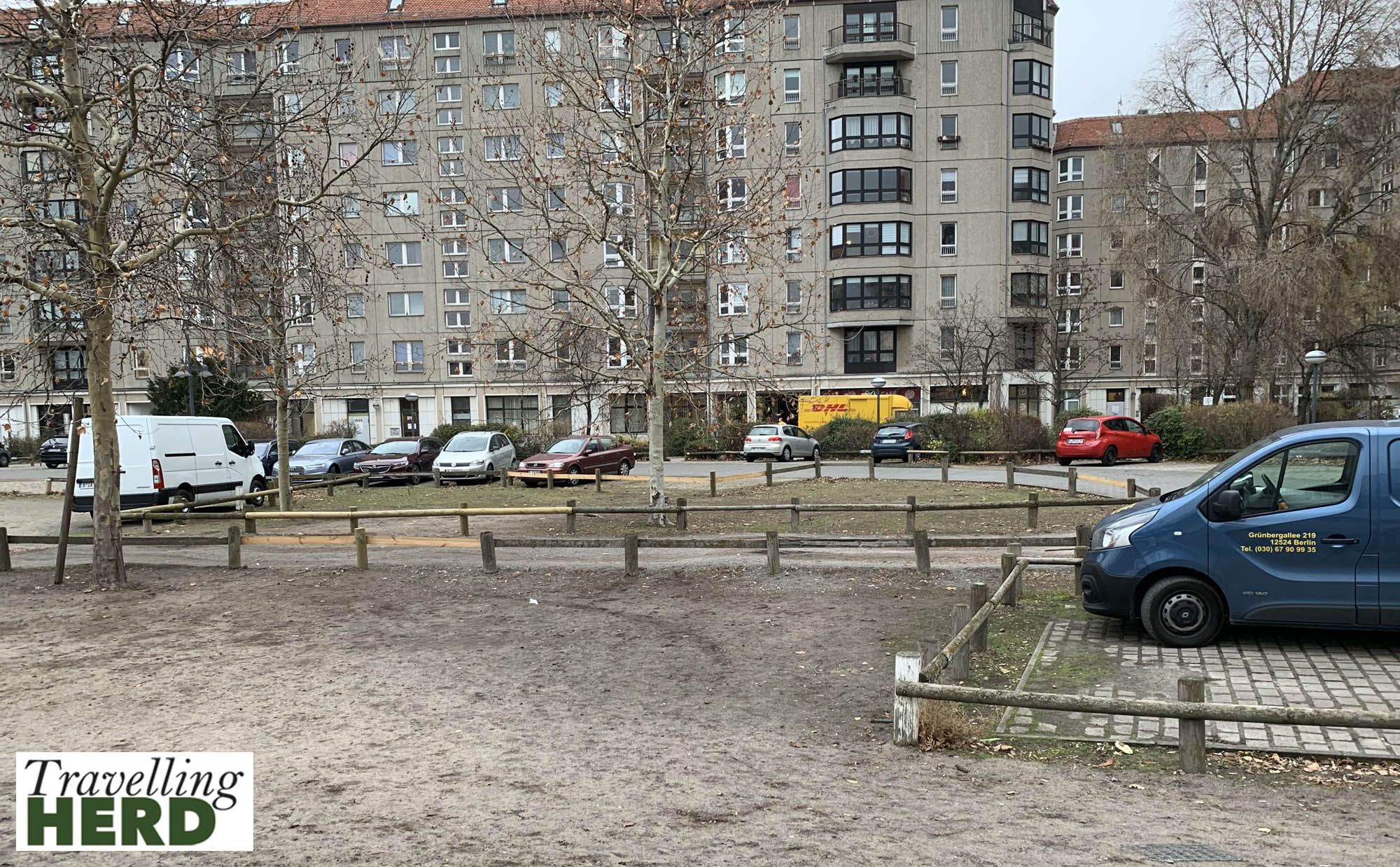 …the Brandenberg Gate and the Reichstag…

…to finish in the Gendarmen Christmas Market…

… for beer and snacks.
Berlin – Friday 14th December 2018
After a late breakfast, Jaime wanted to make progress on one of her university assignments so returned to the warmth of the hotel to work whilst the rest of Travelling Herd went to the Jewish Museum which included a special exhibition entitled Welcome to Jerusalem. From there we went to the Topology of Terror Museum which focuses on the institutions of the police and the SS in the Third Reich and the crimes they committed throughout Europe. German museums do not shy away from the atrocities of the second world war and whilst this is commendable, it can be difficult to absorb so much in one day. There is so much we did not manage to fit in and so much more to see in Berlin that we would all like to return, but perhaps with different agendas.

Köln – Saturday 15th December 2018
The train to Köln was cancelled but we were very pleased to have been automatically allocated the equivalent first class seats on the next one to depart as the train was predictably very full. The journey allowed for some father and daughter time.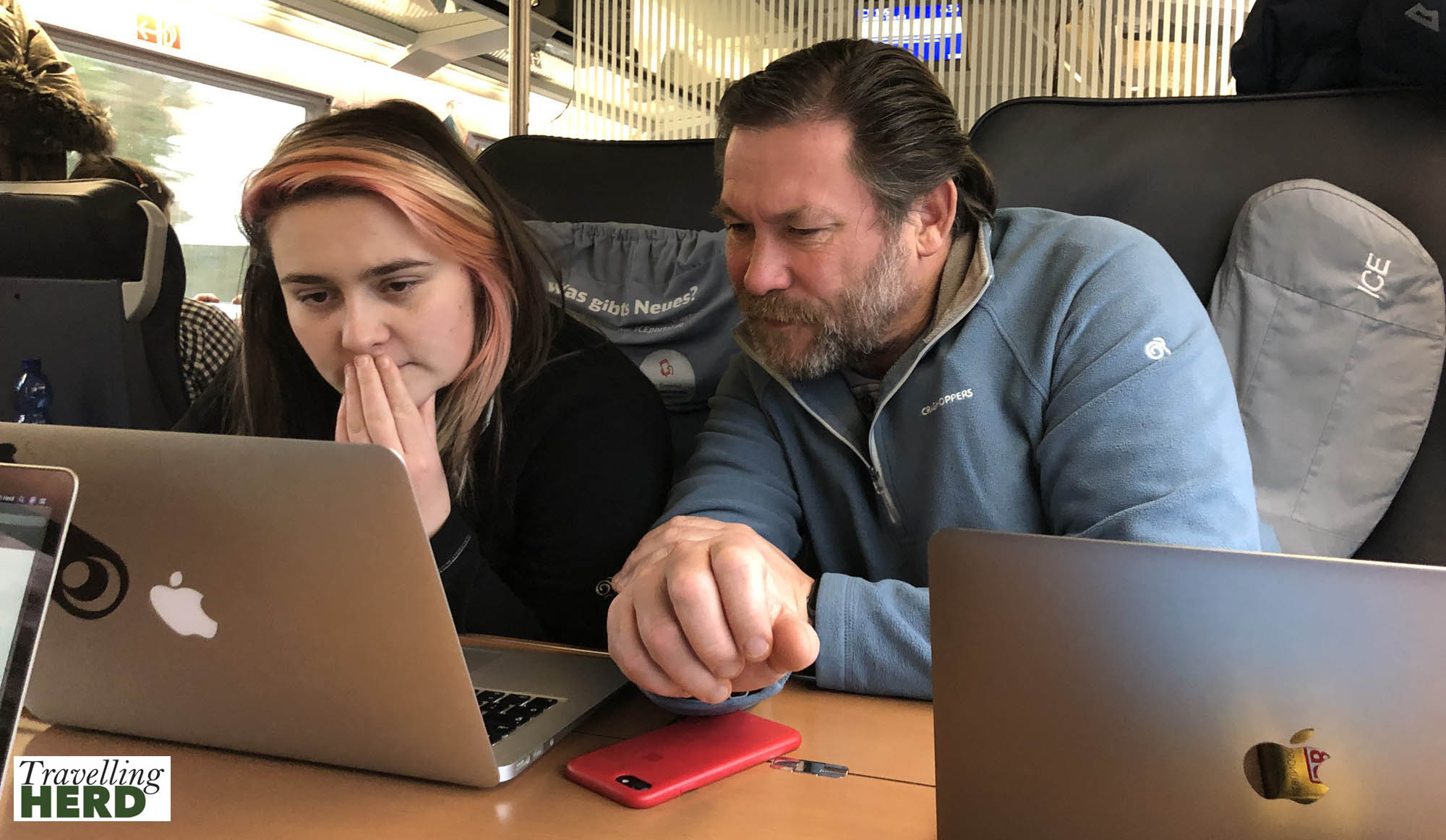 The delayed arrival time and the rather shabby hotel which, although right by the historical cathedral, did not at all live up to the photos on the website meant that Köln was a bit of a disappointment. In other circumstances, the city might have been more appealing but the female majority would have preferred a direct flight home at this point.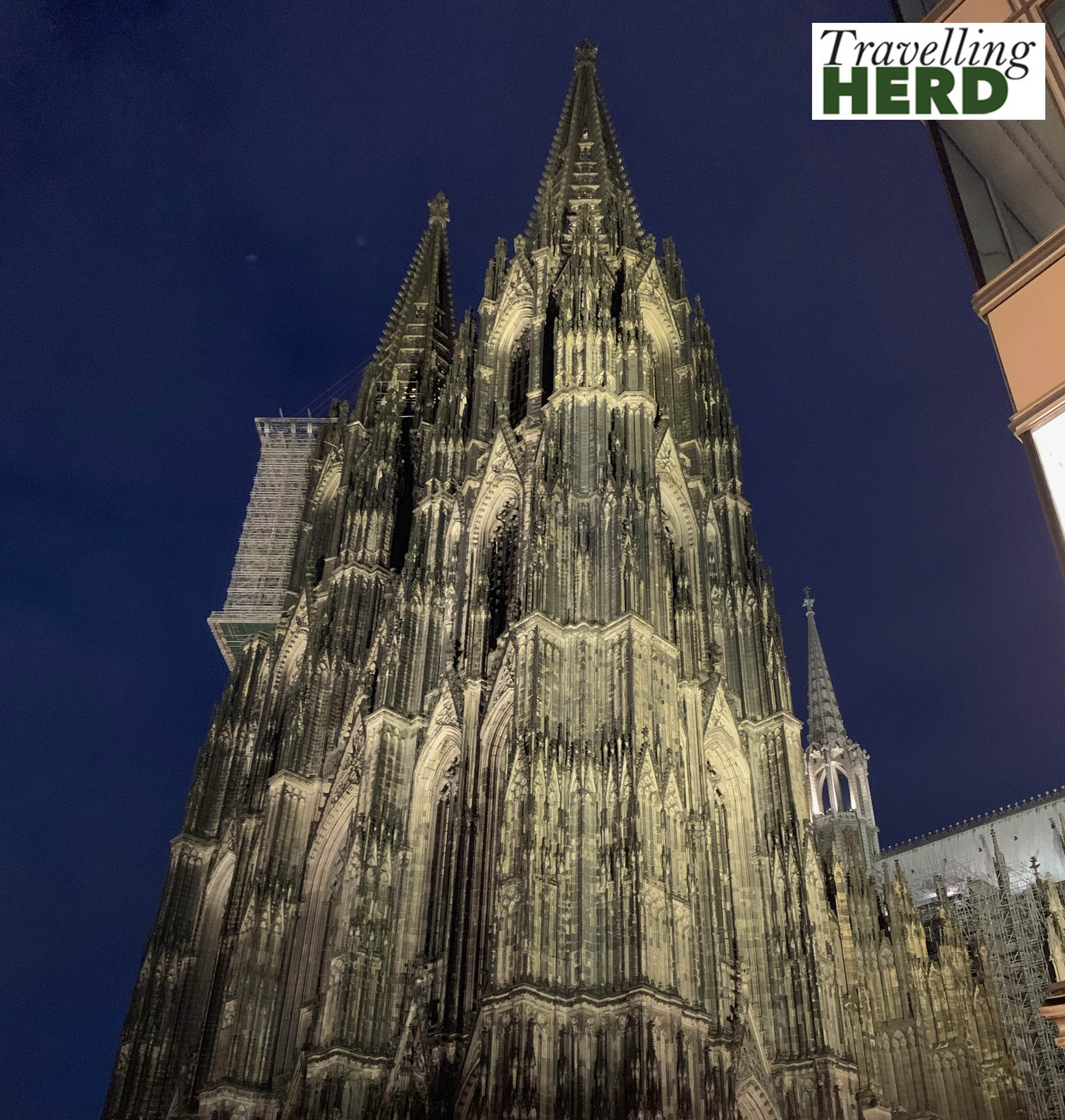 Brussels – Sunday 16th December 2018
From Köln, Robert's rather convoluted route took us to Brussels for one night prior to getting the Eurostar home. The Grand Place in Brussels, is beautiful, particularly when illuminated, whilst the shops along the Galeries Royales Saint- Hubert are the epitome of style, and the goods are correspondingly expensive. Window-shopping in there Galeries is a pleasure in itself and proved a tonic.
The Musée Magritte provided an injection of culture although, as the lift was not working and the instructions to start at the top and work down were lost somewhere in translation, his life rather confusingly started to unfold in reverse.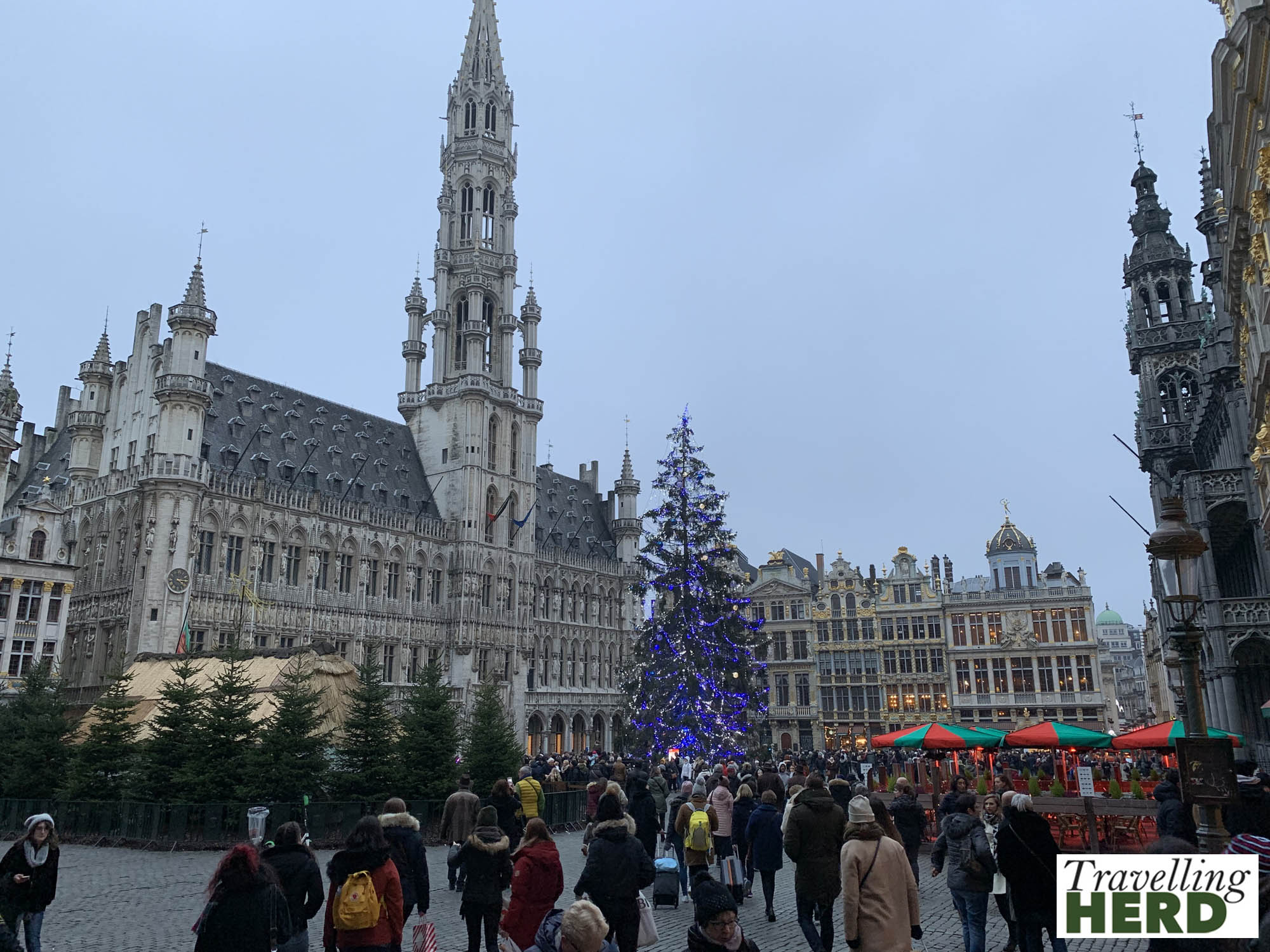 When in Belgium, there are several local products which should be sampled: these include chocolate, frites in a cone and Matilda's favourite beer served in a chilled glass.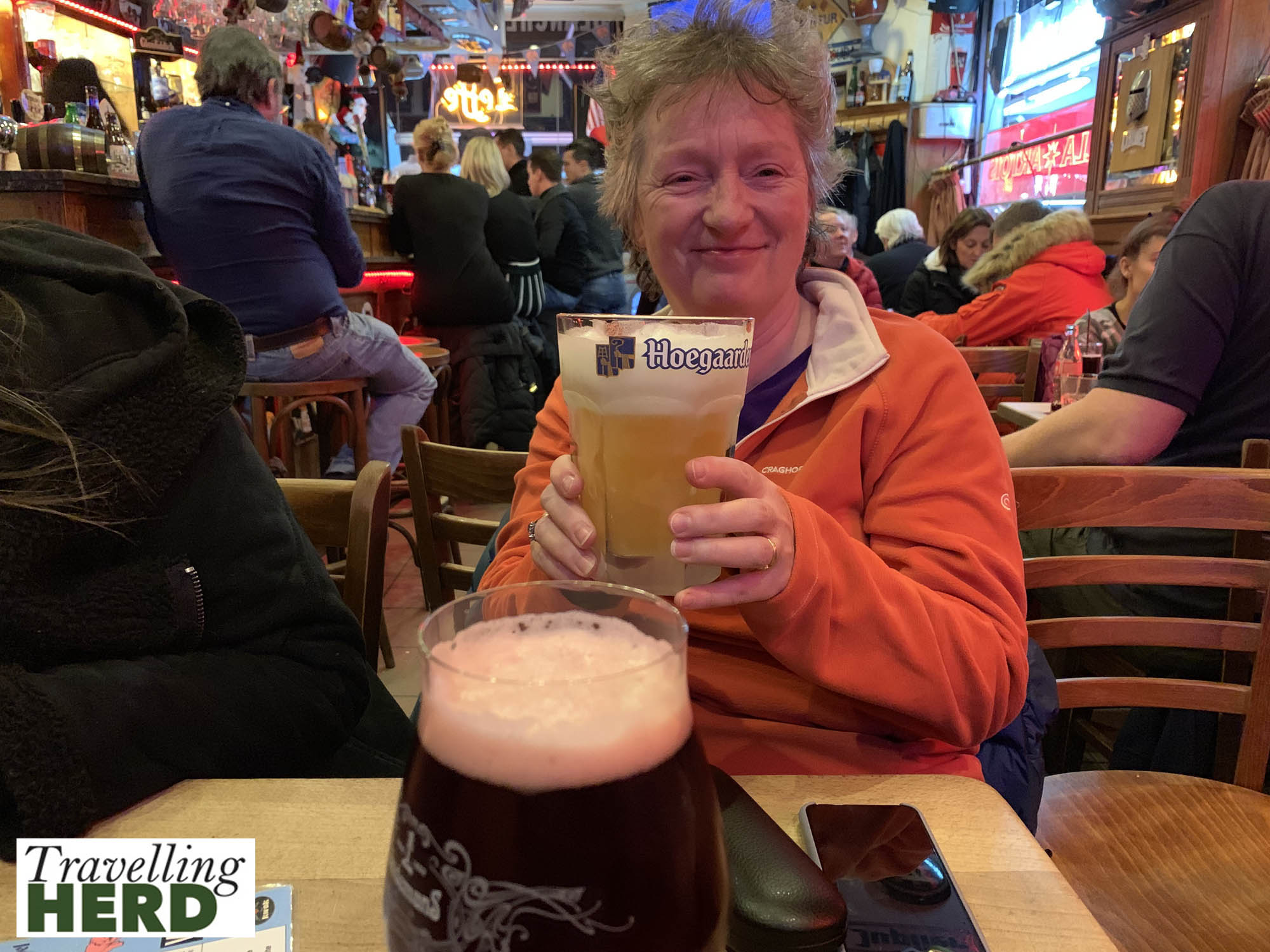 You may need to hold on with both hands.
We also managed to see the interior of an art nouveau bar which had been closed on our last visit. Unfortunately, due to the festive season, this was fully booked and it was viewing only.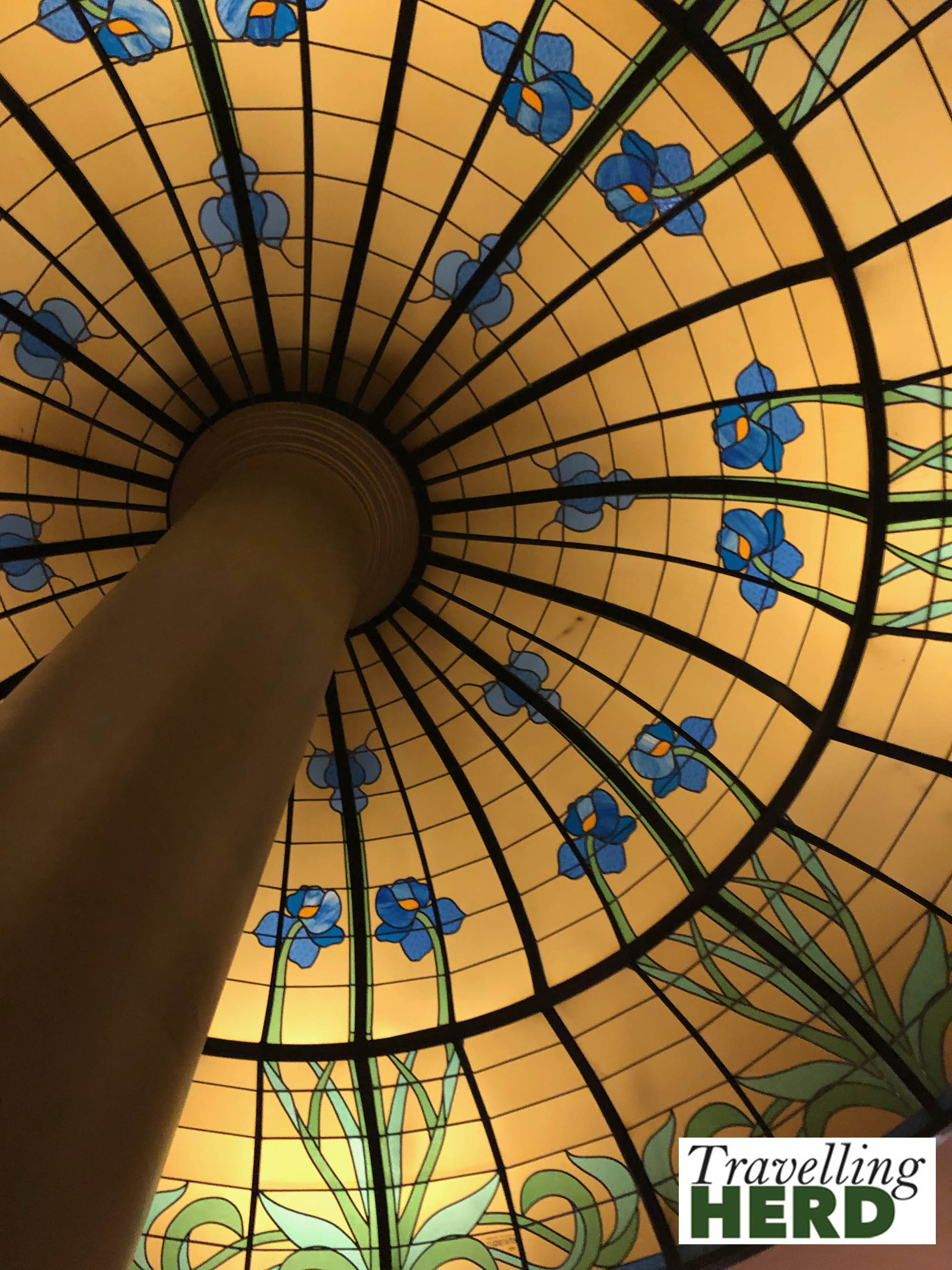 The Northern Lights are still calling and Matilda is determined to keep monitoring the tracker in the hope of identifying a week-end at some point in the future when the forecast is good and we can all fly somewhere to try again.
Route Map: