Friday, 12th October to Saturday, 13th 2018
Robert was very pleased with the new domain he had created the day before and if Ralf's concern when it was being packed up is any kind of indicator, he was also happy to have his territory clearly marked out.
Matilda used her DryRobe for the walk to and from the showers. A hugely practical item, even if it does make her look like Tinky Winky.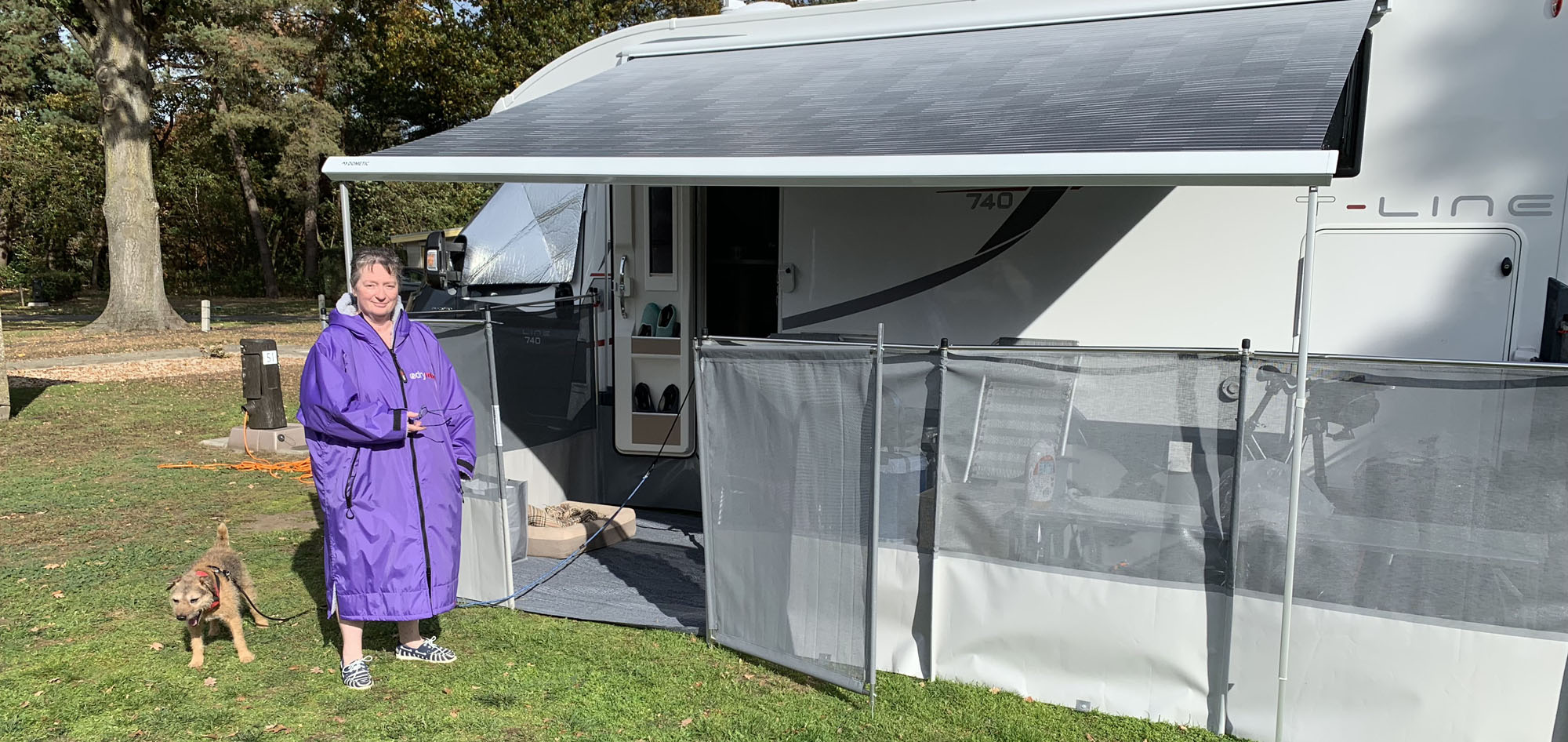 Having been undisturbed by falling acorns, packing up proved to be a much swifter process than setting up, taking about half the time.
Robert has been known to berate his family for "faffing" however Matilda believes he took this to hitherto unscaled heights when he left for his "morning run" at 13:30.
In his defence we did try out the washing machine for the first time and managed to wash and dry our clothes before we left.
We drove on to Steyl to stay with friends for the week-end in the lovely peaceful grounds of an old monastery which has been converted into accommodation within a gated estate close to the river Maas.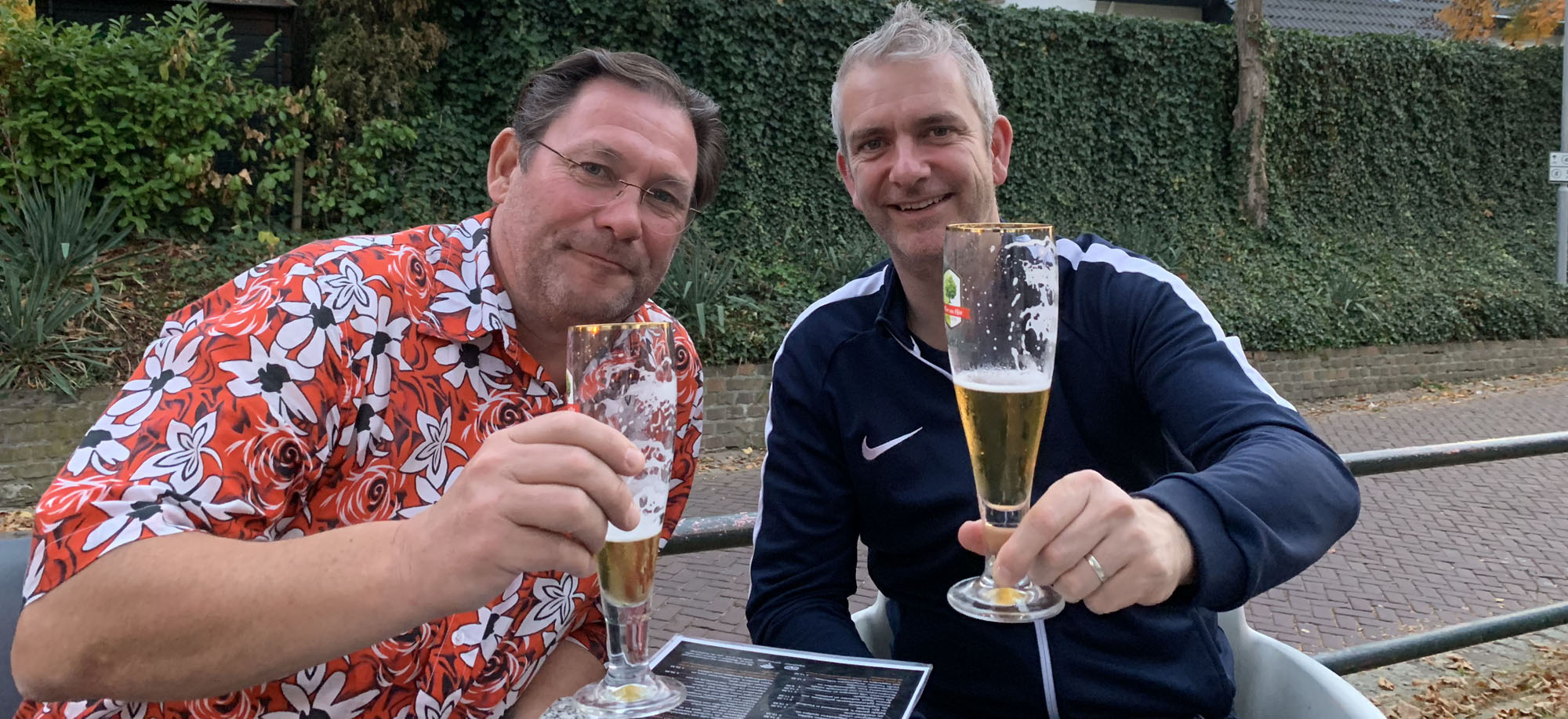 Saturday morning's dog walk included a ferry across to the sunny side of the river as well as a tour of our host's childhood memories.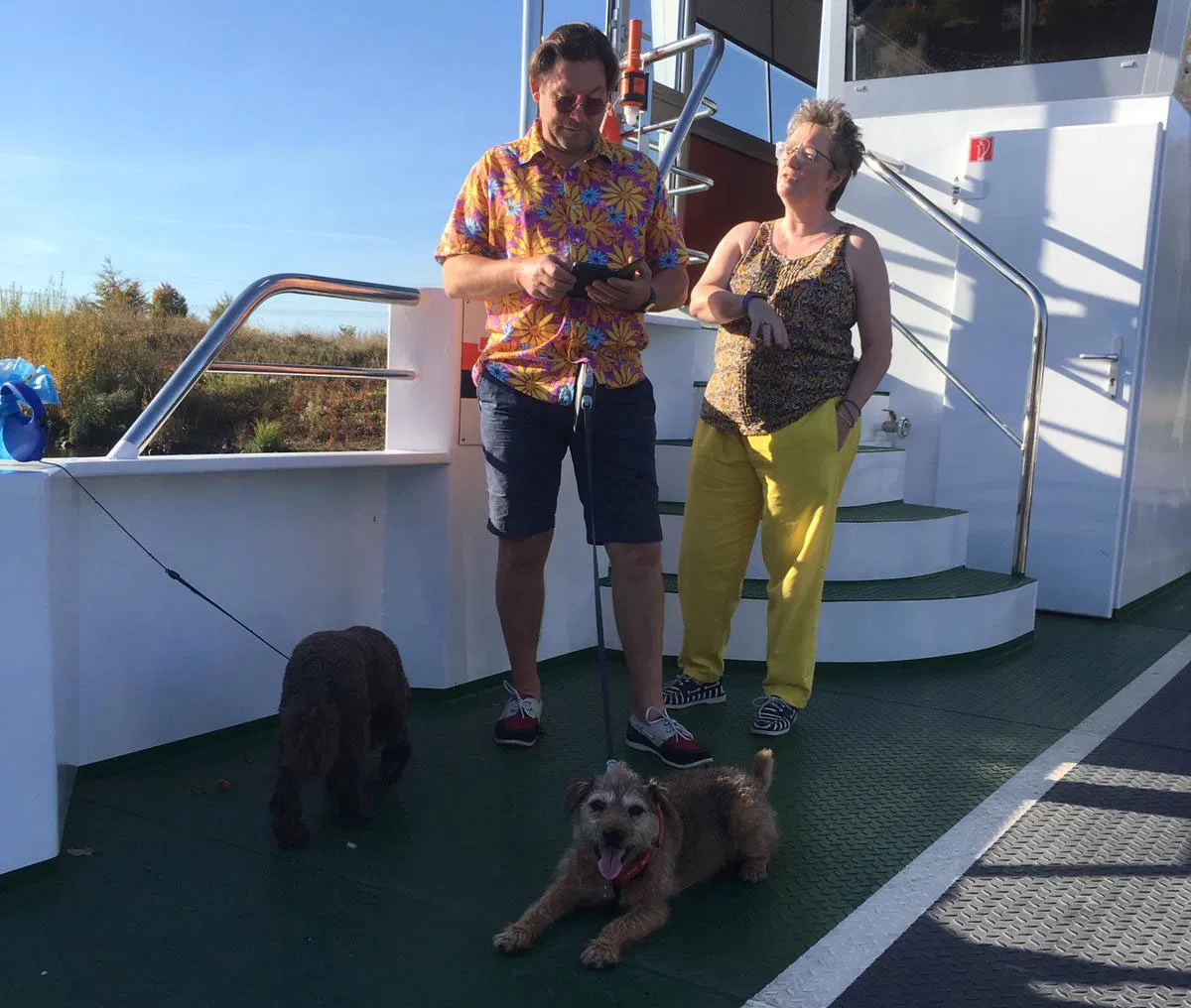 The afternoon featured a local league football game, which unfortunately our team lost and an international game, Holland v Germany,
which we watched in the local pub and which the home team won 3-0. Robert felt himself an honorary Dutchman under the circumstances.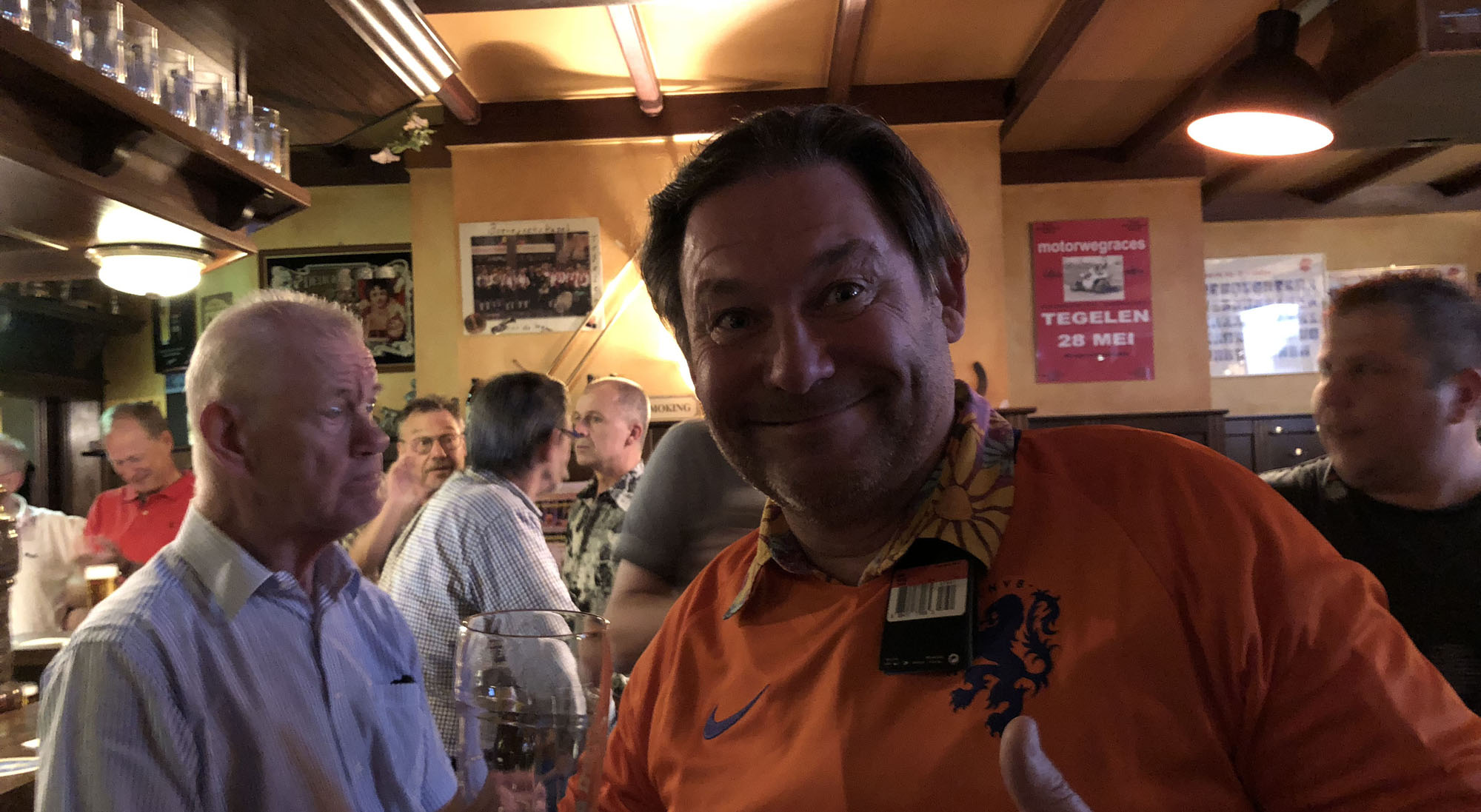 Walked Friday: 6.5 miles [plus 2.32 miles run by Robert]
Walked Saturday: 6.6 miles
Driving distance today: 135.43 miles

The current tour map:

Overnight location:
KonigsPad, Steyl, Netherlands