Sunday, 14th October 2018
On arrival at Maastricht Marina a sign told us to phone a number to gain entry. The gates swung open and we were told to pick our spot in this very peaceful and civilised aire. Having visited the harbour office to pay and get instructions for using the facilities we decided to walk into Maastricht.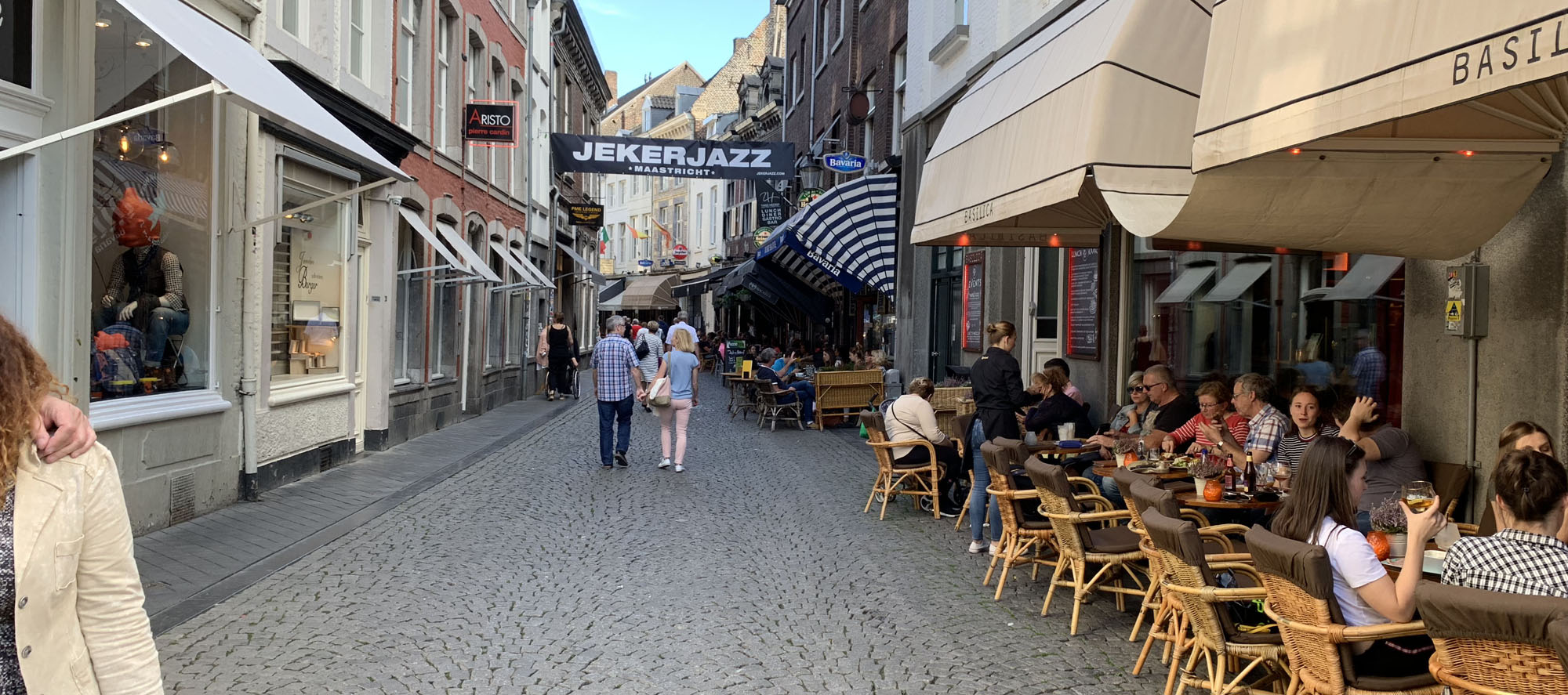 This proved to be slightly further away than expected at 2.63 miles and Ralf – having already had a lovely stroll along the banks of the Maas in Steyl in the morning – became slightly reluctant in the heat. Ralf is definitely a country dog.
Maastricht itself is lovely – an historic city with lots of pedestrianised streets and old buildings as well as interesting, independent shops rather than being dominated by large international chains. Robert and Matilda both agree that Maastricht is on the list of places to return to on a train trip without Ralf so they can see the sights, browse the shops and, of course, the bars.
This is the start of a week's holiday in Holland and the streets were busy with people enjoying the prospect of an extended break. There was also a jazz festival under way and bands were playing in various small squares around the city.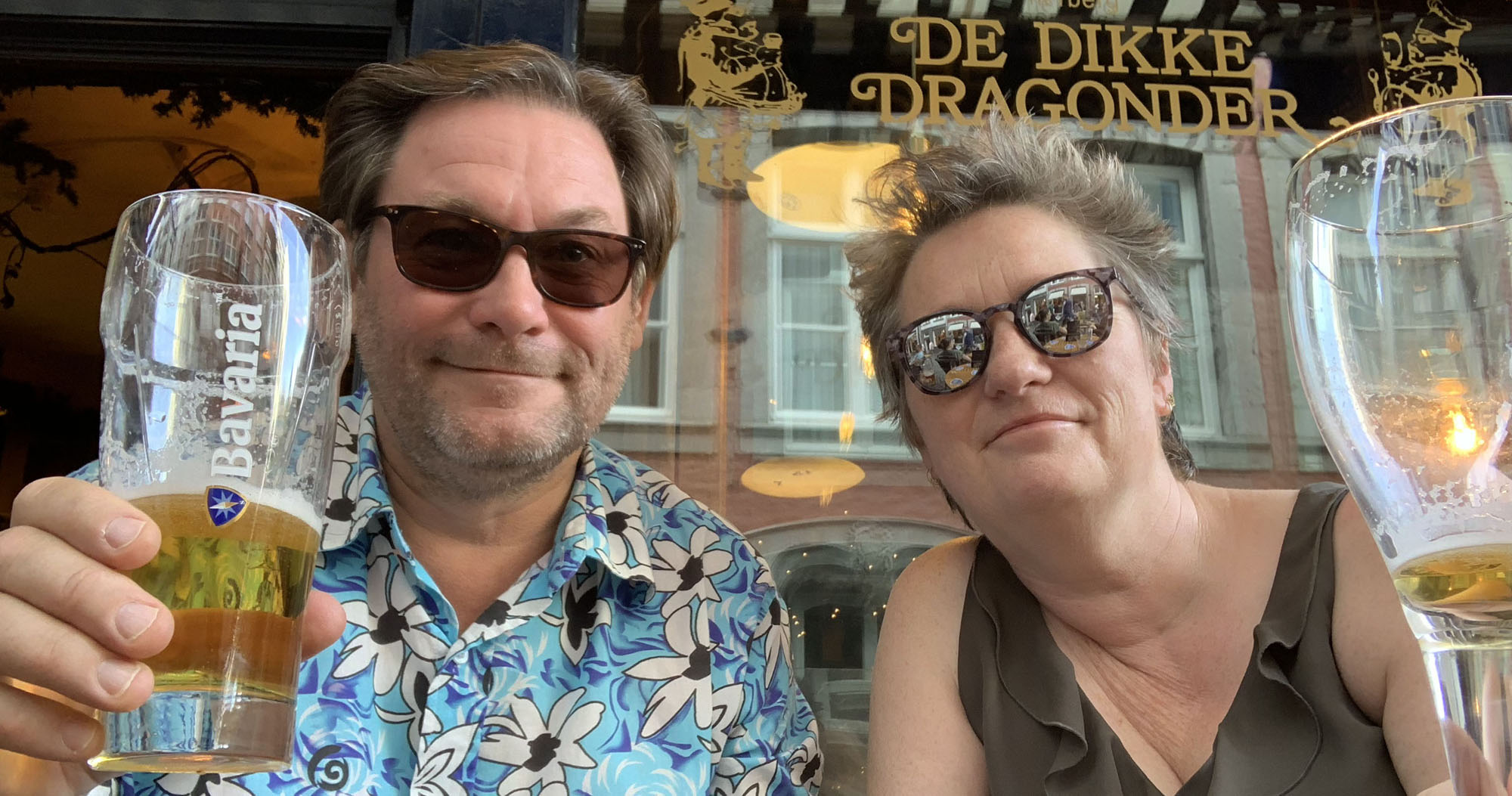 To allow Ralf a rest before the return journey, we found a bar with seats outside down a side street and can thoroughly recommend De Dikke Dragonder. Having placed our order, the barman was surprised to realise that the Bruges Zot was for Matilda and the Max Rose was for Robert. He clearly felt Robert had opted for the "girl's drink". We followed this up with Bavaria – a local Dutch lager.
However, having realised that Robert likes fruity beers the barman brought out a small sample of a beer on tap for Robert to taste. Robert likes to think he redeemed himself by correctly identifying this as Rodenbach. That meant we had to stay for one more – Rodenbach on draft.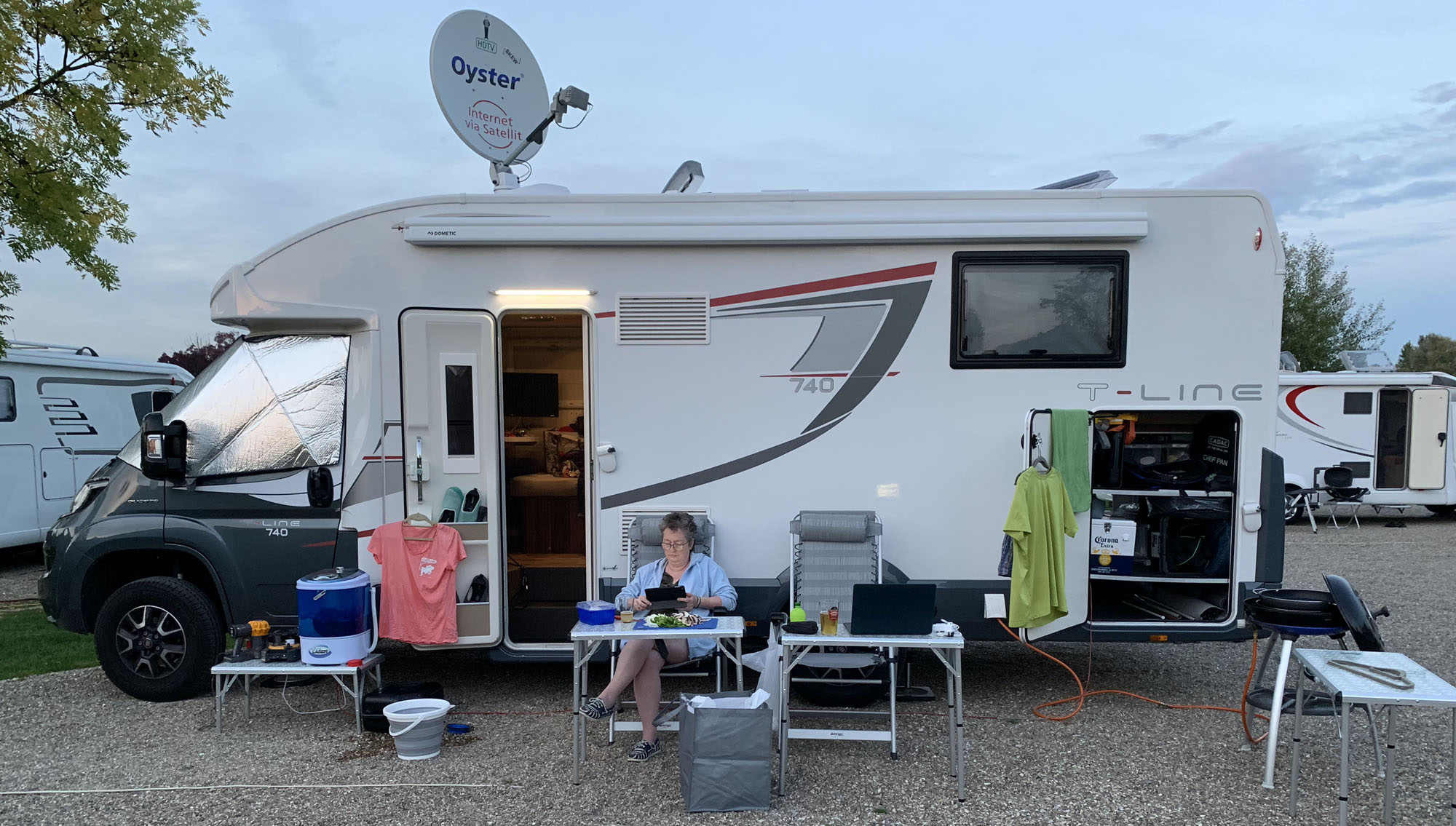 Back to base to do a little more washing and cook an evening meal.
Walked today: 11.1 miles
Driving distance today: 135.43 miles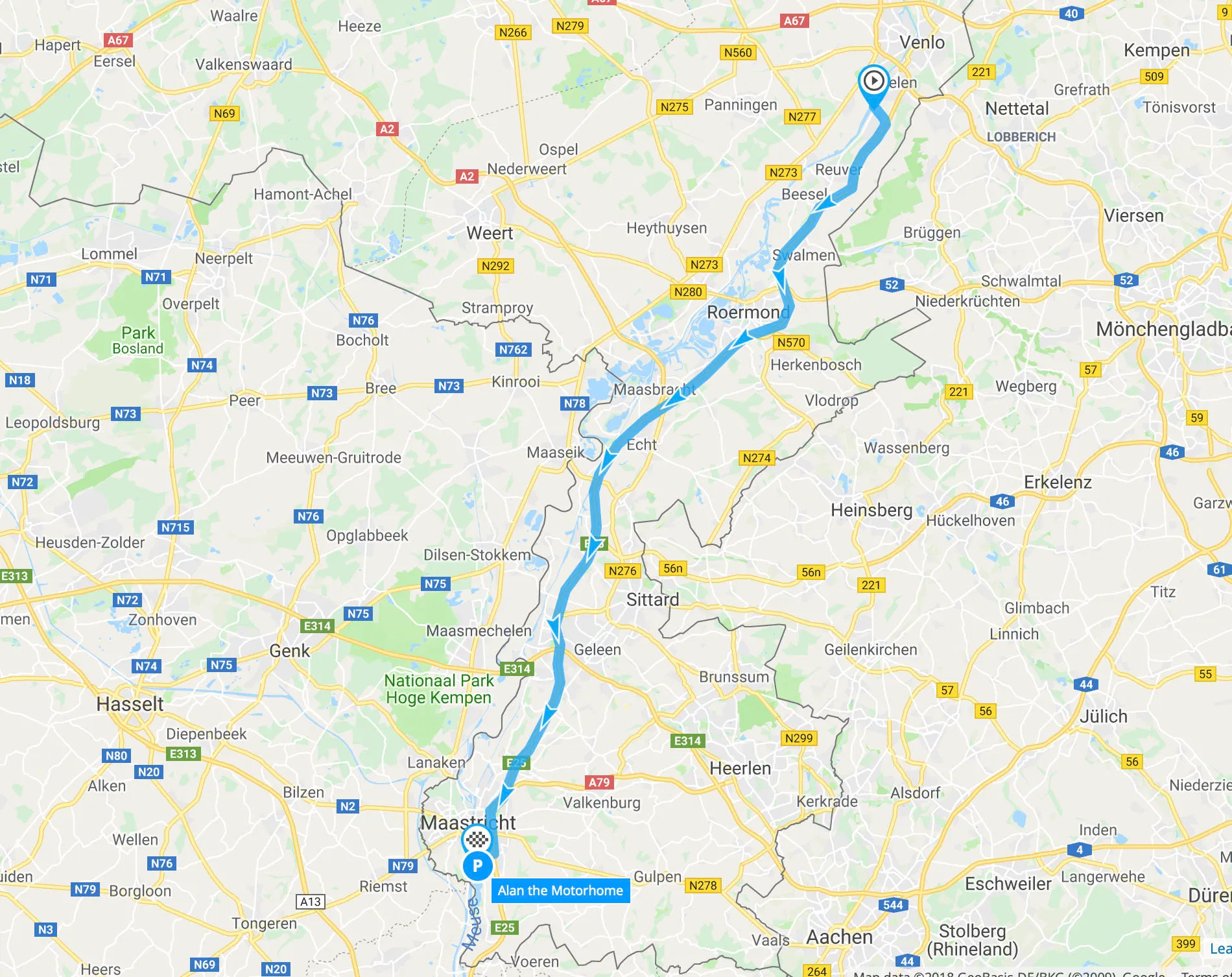 The current tour map:

Overnight location: n50'823º e5'699º
Maastricht Marina: