Friday 17th and Saturday 18th December 2021
When Robert suggested to Matilda that they could combine a festive visit to his parents with an evening trip to the Birmingham Christmas Market he failed to mention that this would involve revisiting many of his favourite hostelries and very little shopping. Not so much Christmas shopping as festive pub crawl. The market featured the usual brightly lit tree as well as . . .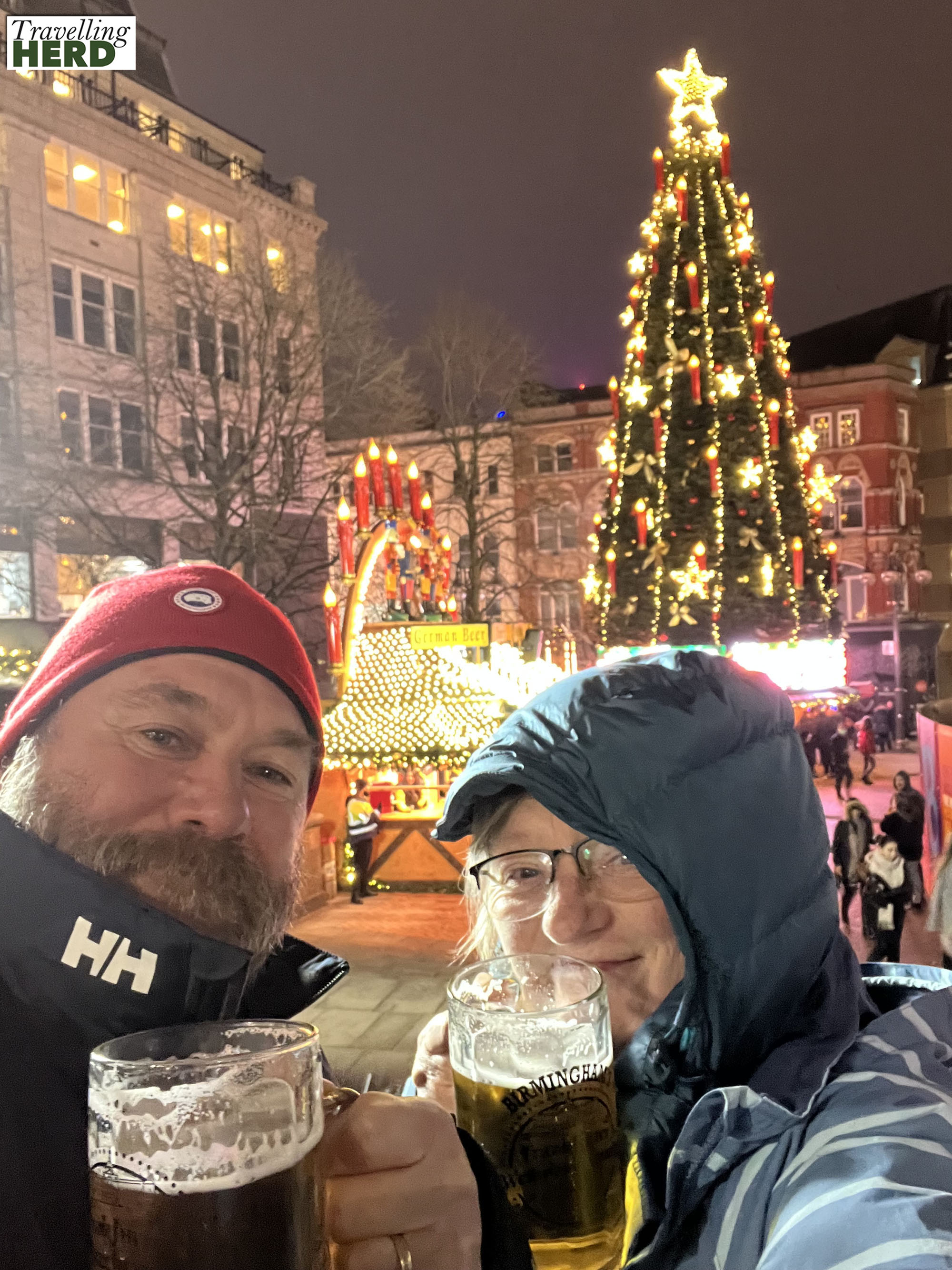 . . . Christmas songs and pop up street bars serving Birmingham lager. Chris Moose was also in attendance – see Selfie of the day.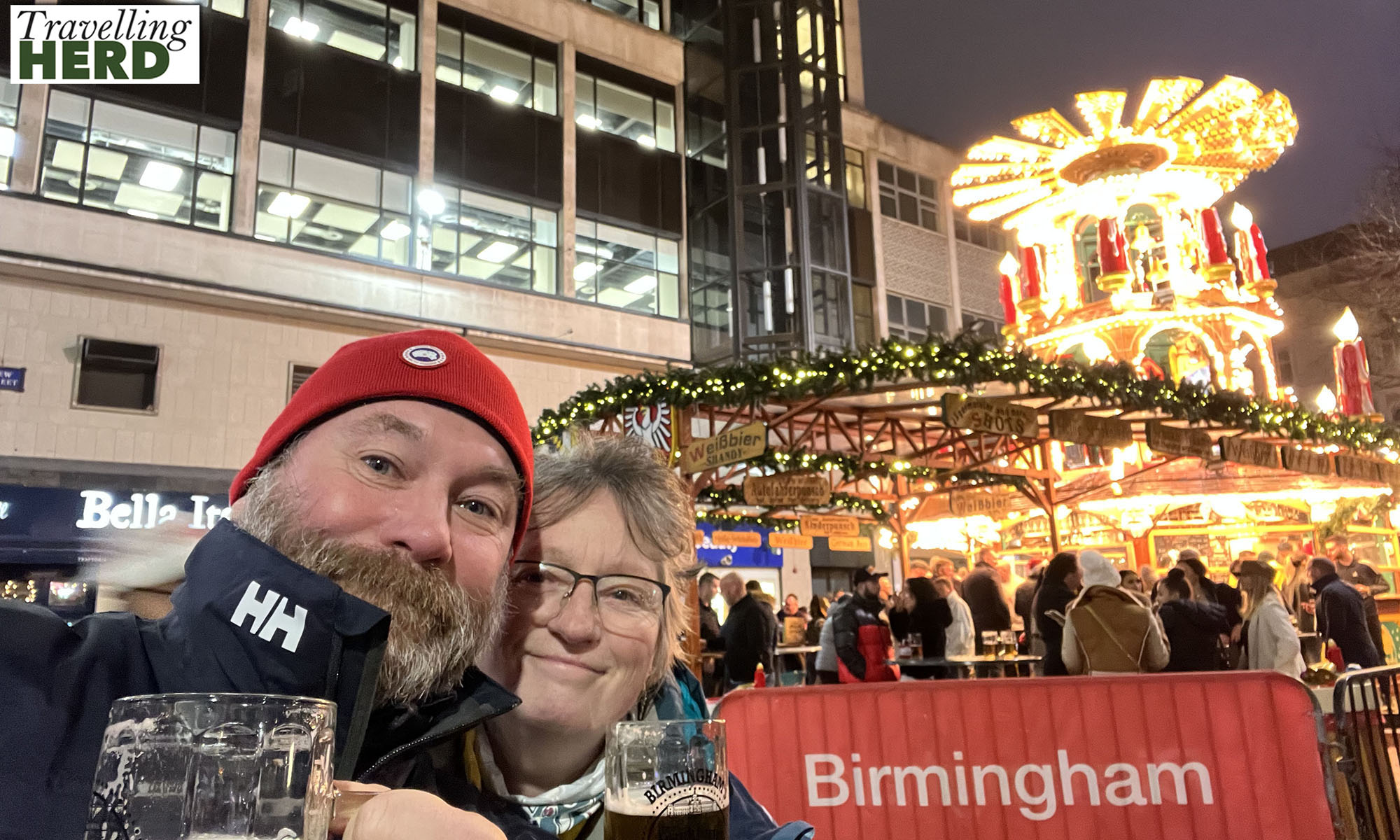 Robert felt the need to pop into a firm favourite, The Old Joint Stock, a Fullers pub and theatre housed in an old Victorian bank with a beautiful glass domed roof. The Colmore nearby also proved very hospitable and has been added to Robert's list of favourite watering holes.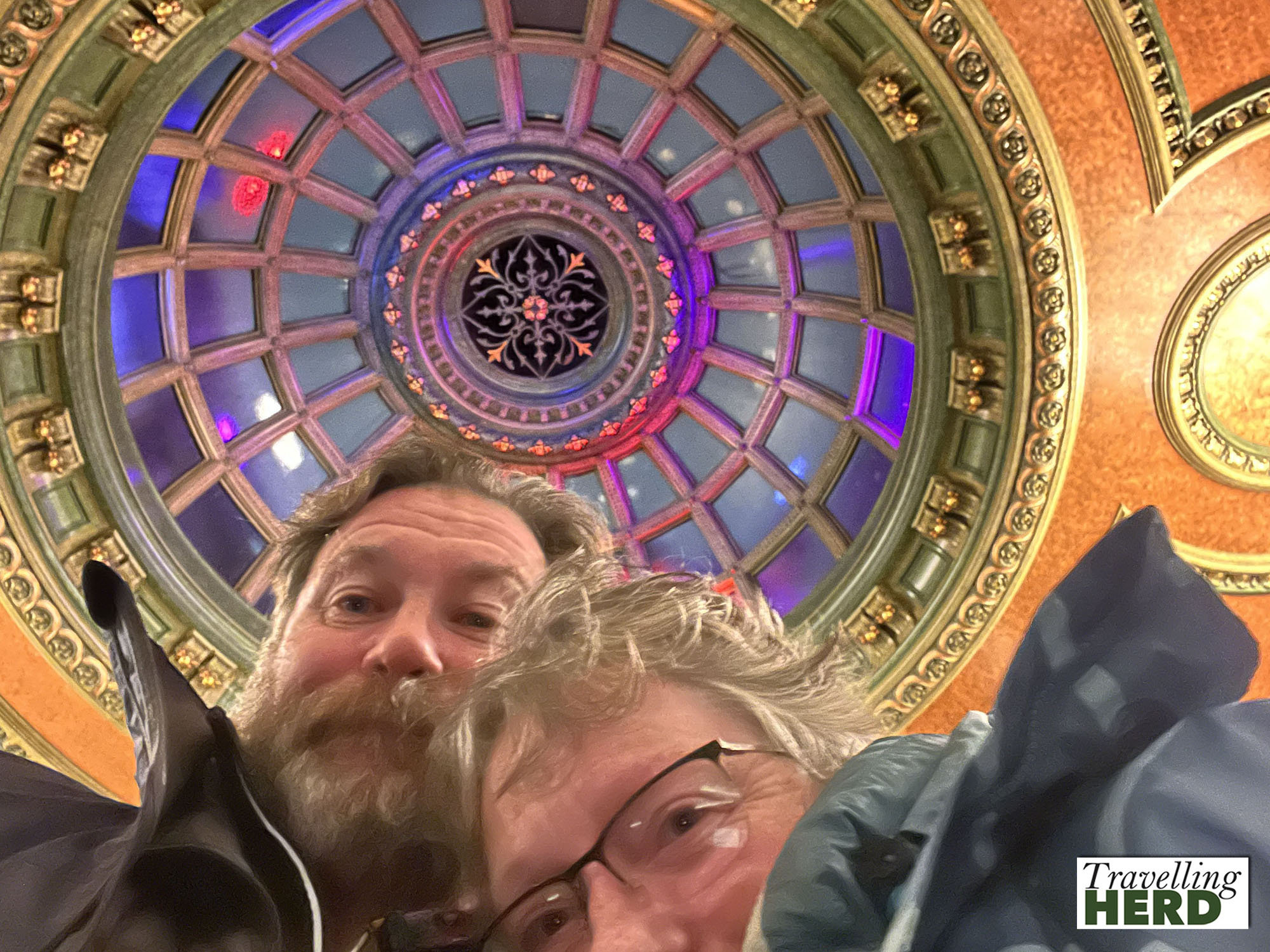 A friend had recommended The Indian Brewery in Snow Hill in Birmingham and although we did not visit this time, we rather fortuitously found another branch as we got off the train in Solihull.

The following day, after lunch with Robert's parents and a successful exchange of gifts, we partook of a quiet nightcap in the hotel bar. This proved to be the highlight of the evening. Matilda would like to deny this but the peace was shattered when she positively squeaked with excitement "It's you" as the camera panned across the crowd at The Oval during a replay of the England v Sri Lanka 2021 one day international. She had spotted Robert, or more accurately, one of his brightly-coloured trademark Hawaiian shirts on the Lock balcony. Matilda was visible seated next to him and we both enjoyed our five seconds on TV. Not sure the rest of the occupants of the bar were quite so enthralled.
Video of the day:
Selfie of the day: