Friday, 31st August 2018

The Pöstlingberg hill in Linz is 539 metres high and is served by the Pöstlingbergbahn, one of the steepest railways in the world.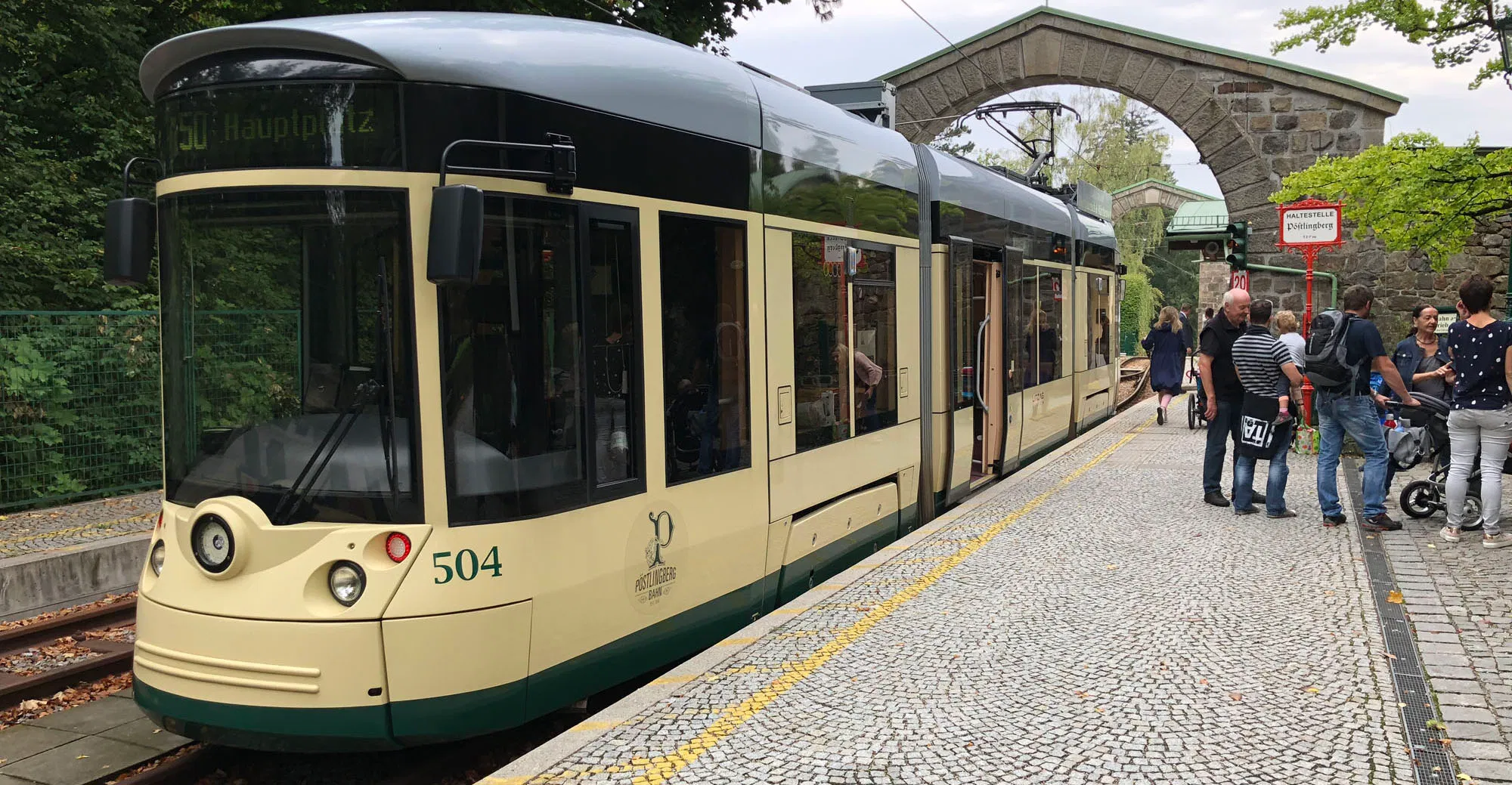 This takes you up to the top of the hill where there is a pilgrimage basilica, panoramic views and the Grottenbahn – a fantasy ride through the kingdom of dwarves.
We enjoyed the panoramic views

and had a coffee at altitude.

A family in the basilica, possibly there on a pilgrimage, treated us to some beautiful a cappella singing, reminiscent of the Von Trapp family, filling the small church with harmonies. How appropriate since the phrase is Italian for "in the manner of the chapel".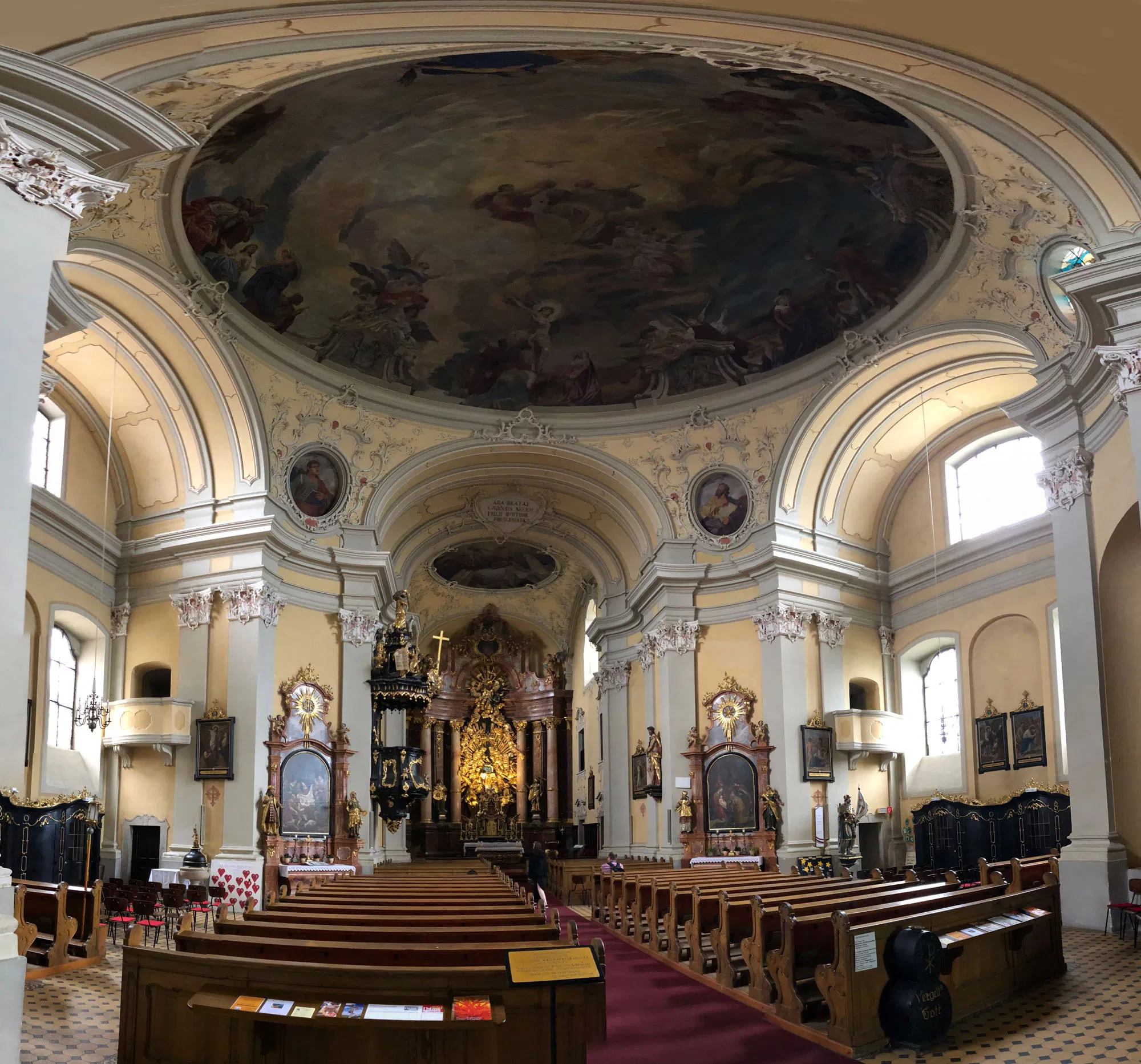 Some members of the Herd, however, were disappointed not to ride on the Grottenbahn.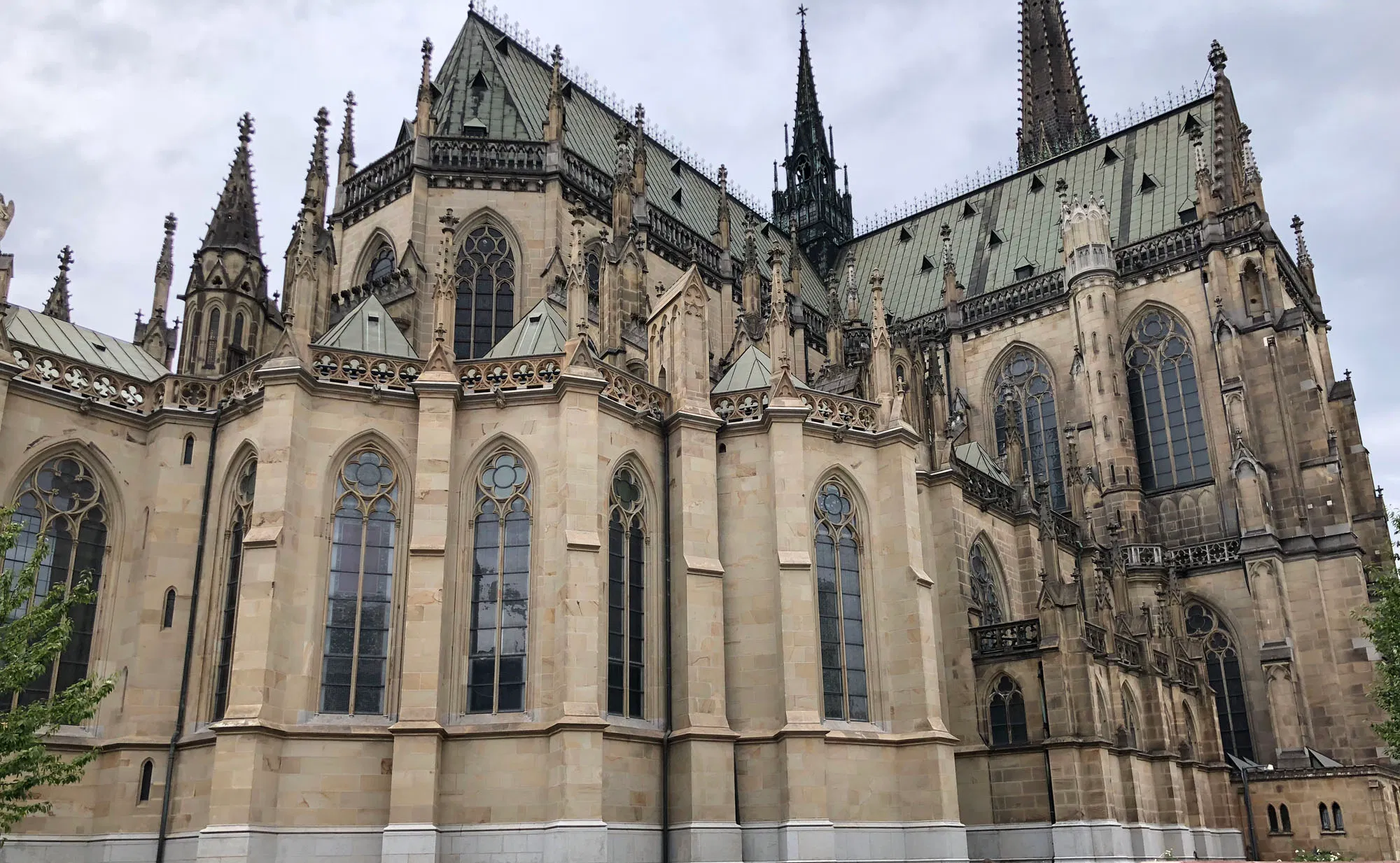 The Mariendom [New Cathedral] has the largest seating capacity of any church in Austria and as the name suggests ..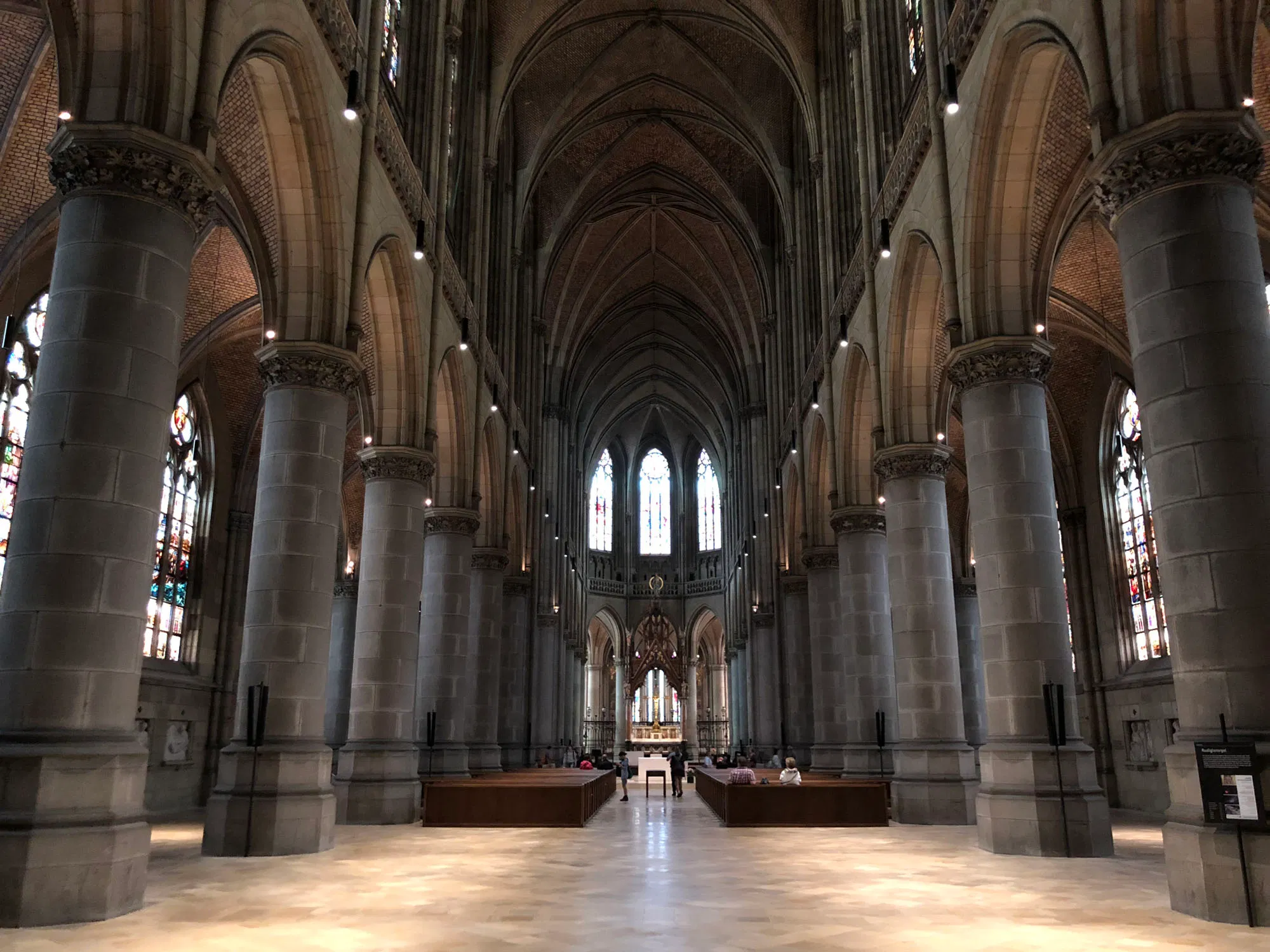 … and has an open and modern interior.

The Lentos Kunstmuseum is a striking building and as there was an art and culture festival on in the town we were granted free entrance. This was probably just a well as none of us were captivated by the art on display.
The art and culture festival also extended to having many stalls promoting wine form the local region. We naturally went to a bierkeller instead for a traditional meal.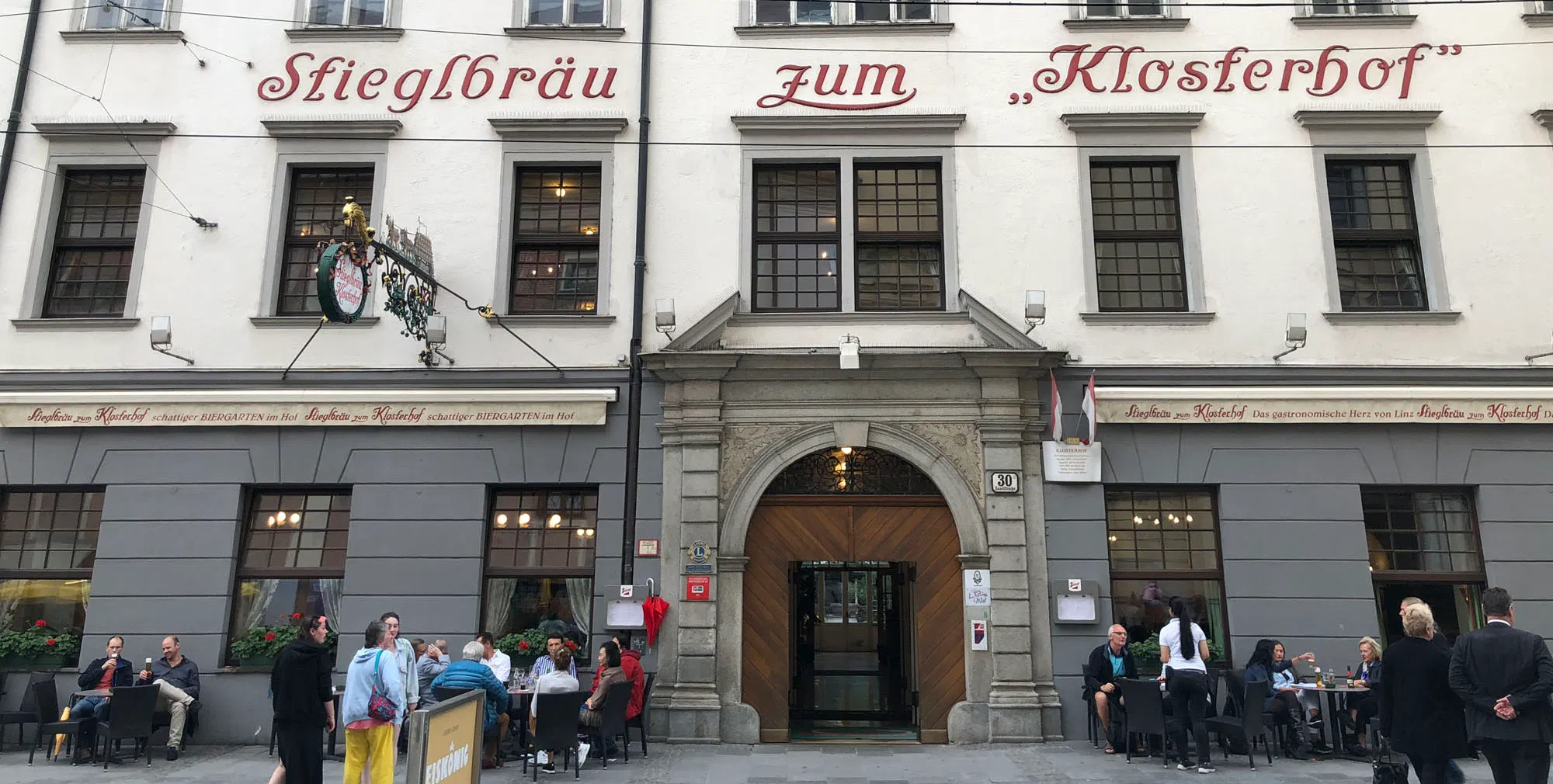 Miles walked today: 9.7
Route Map: