Friday, 17th August 2018
An early train at 07:40 meant foregoing breakfast and we were caught in a rain shower just as we were putting our luggage in the taxi to the station. The rain is the second we have experienced this holiday and was very short lived: it was dry again by the time we reached the station.
Bucharest is much more built up and bustling than other places we have visited in Romania, as befits a capital city.
We deposited our luggage at the hotel, where we found we could see Ceauşescu's Palace from our room. With the luxury of two nights in the city, we went on a walk to get our bearings.

The walk took us past Coltea Hospital,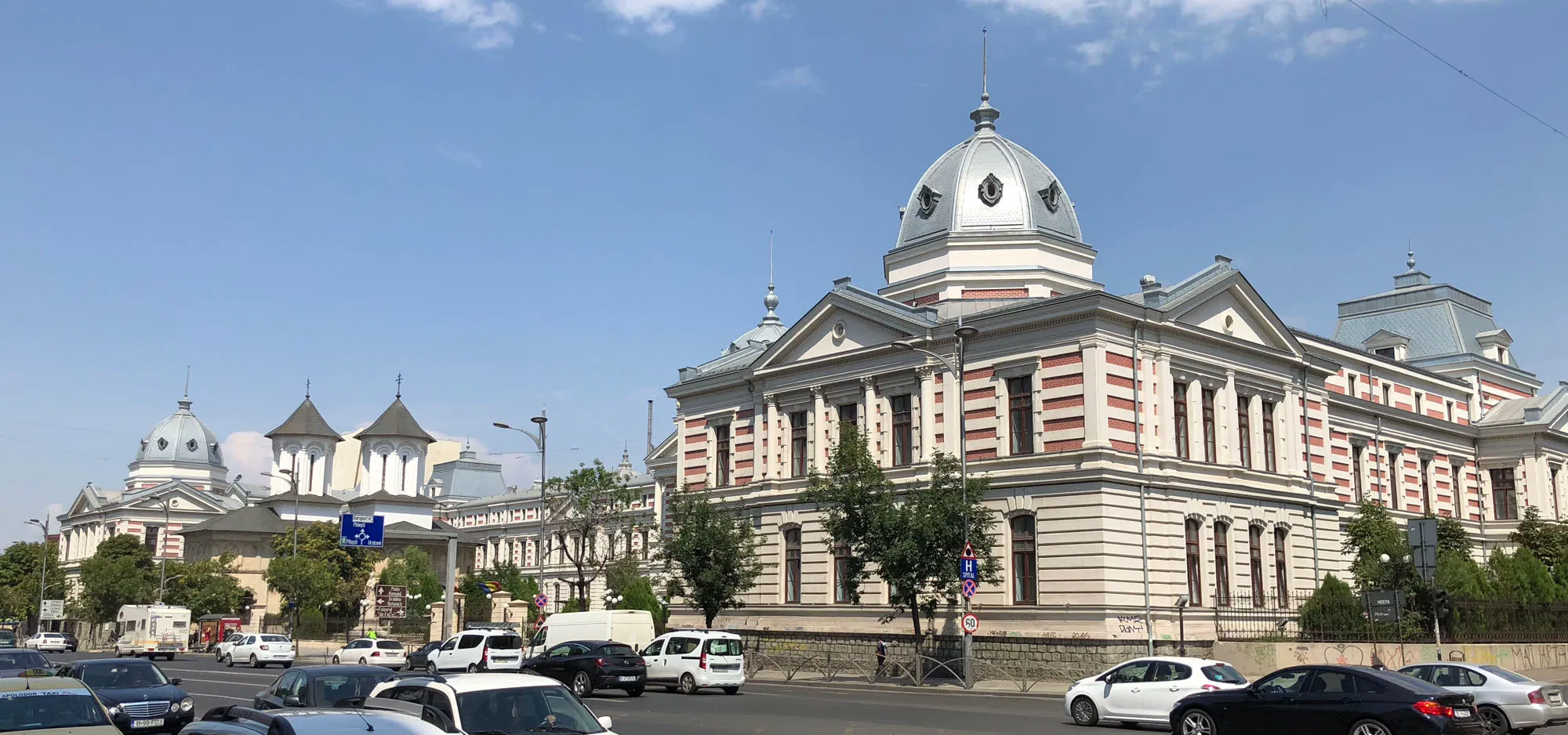 Cretulescu Church and the National Art Museum.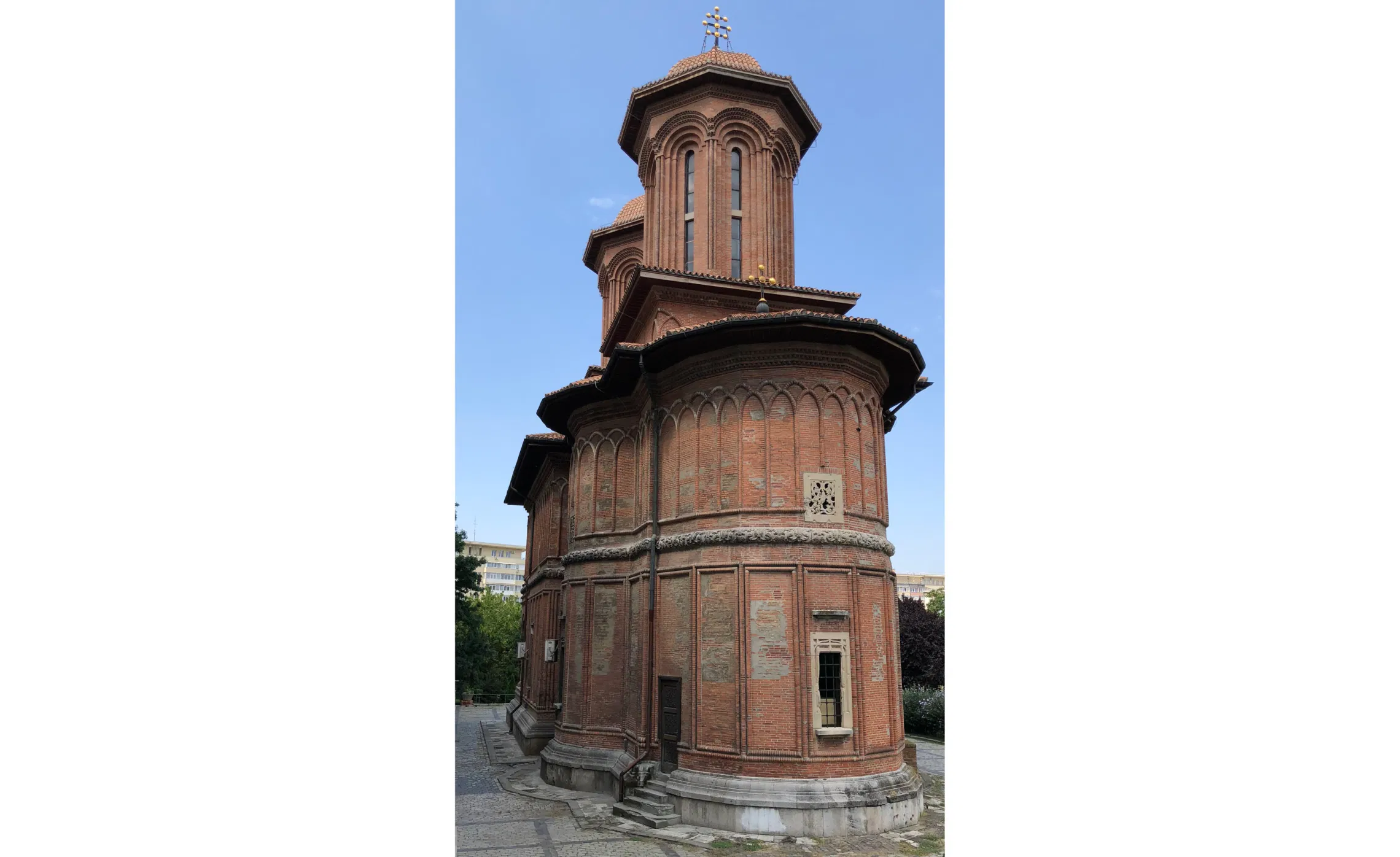 By the time we had walked to the river and Ceauşescu's Palace to find out about tour prices and opening hours for the next day, then back up into the older part of town, the brunch which Robert had promised Matilda had turned into beer snacks and a cold drink. Unsurprisingly, Matilda found that her freshly squeezed orange juice didn't really complement the beer snacks as well as Robert's cold lager.
Ceauşescu's Palace is on a phenomenal scale and we will visit on Saturday to discover more.

Stavropoleos Church.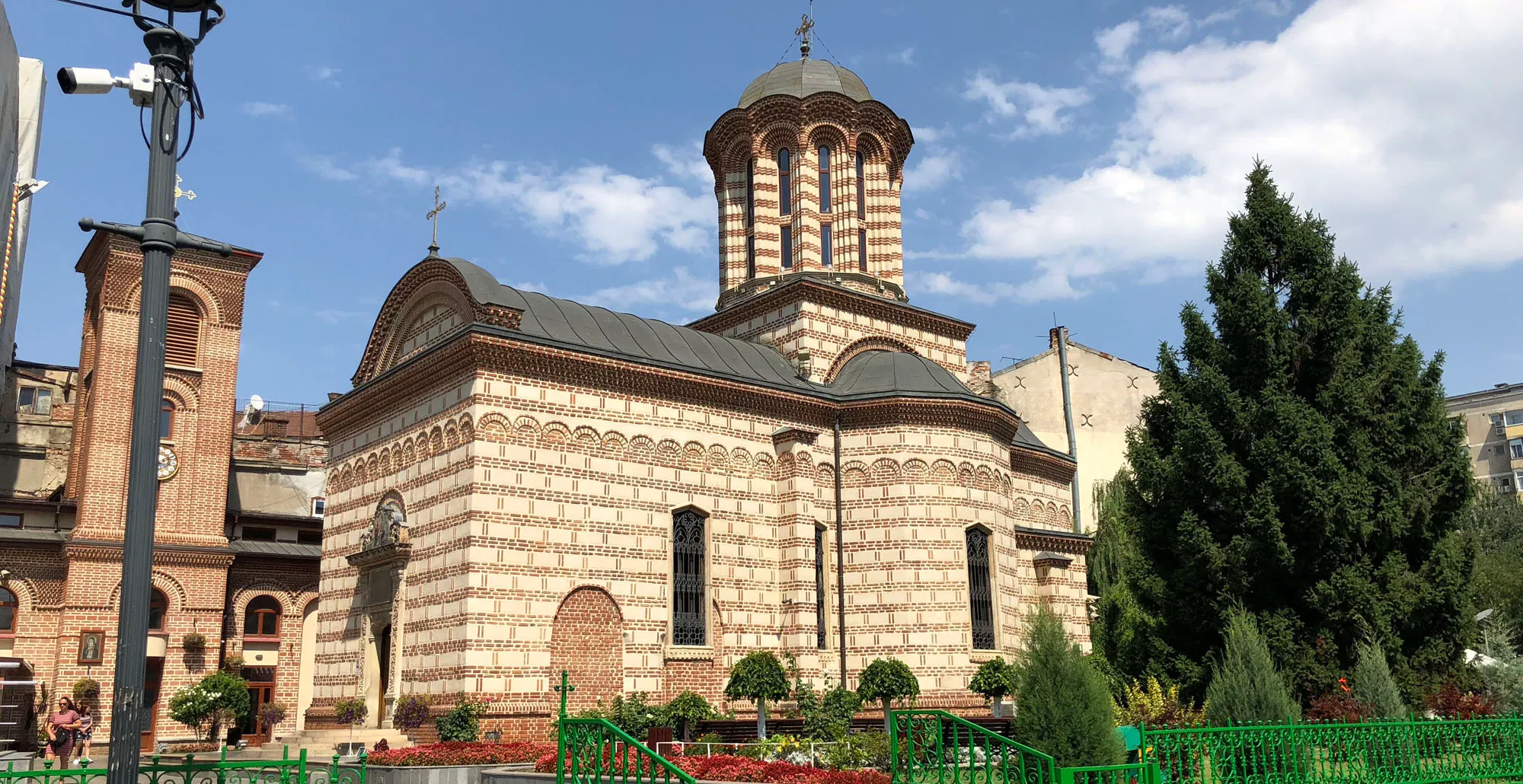 Parcul Herastrau covers 187 hectares around Herastrau lake and is where many residents spend their Sunday afternoons.


The Bucharest Hard Rock Cafe claims to be largest in Europe and is situated in Parcul Herastrau. We decided to avoid at least some of the heat by catching the metro part way. Perhaps because of its size this Hard Rock Cafe is not as appealing as some, although the Balinese bartender, who had also worked on cruise ships was very chatty and entertaining. Apparently there is a regular staff competition and the winners can take part in an exchange with a member of staff from another Hard Rock Cafe in another city. He seems to have been quite successful, working in Bali, Thailand and Singapore before Bucharest.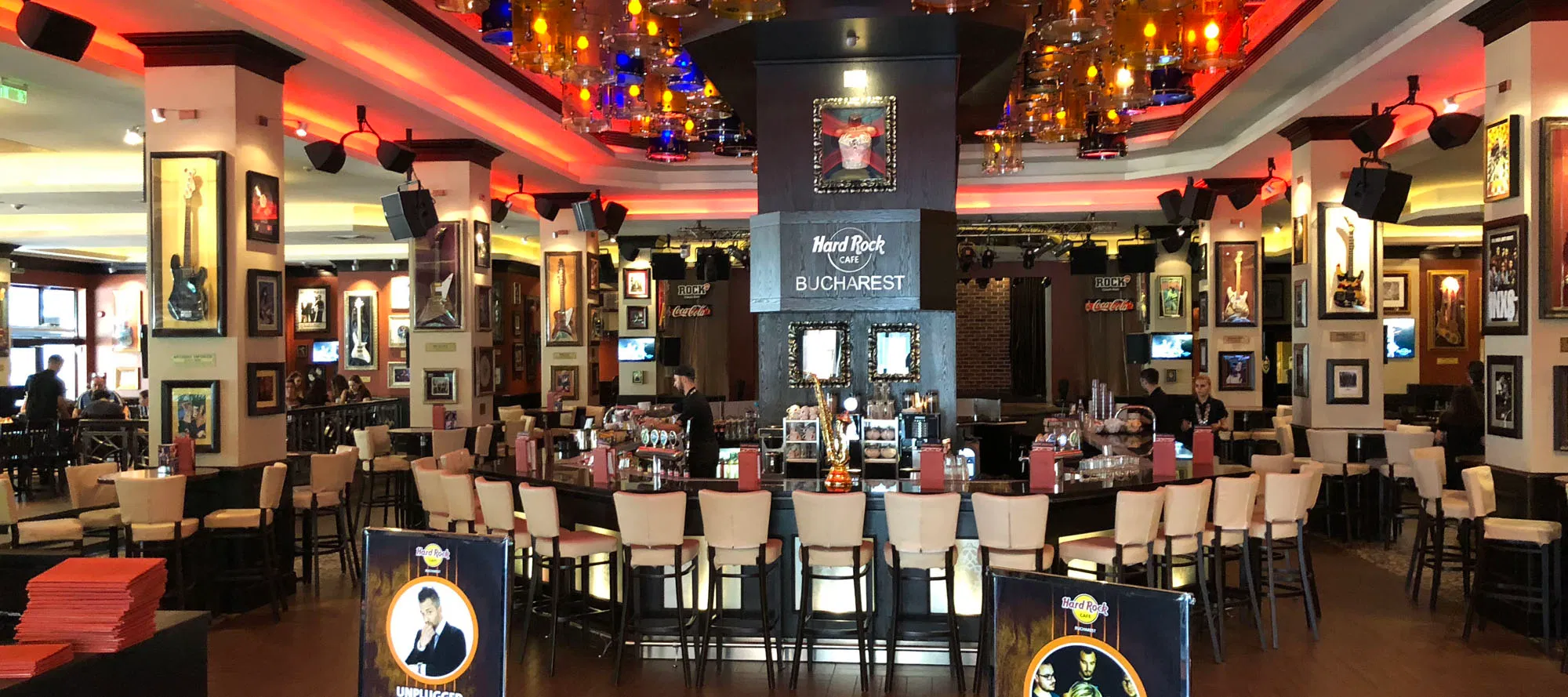 On the walk there we passed a craft beer pub and caught a glimpse of the Arcul de Triumf – two places to visit in the return route.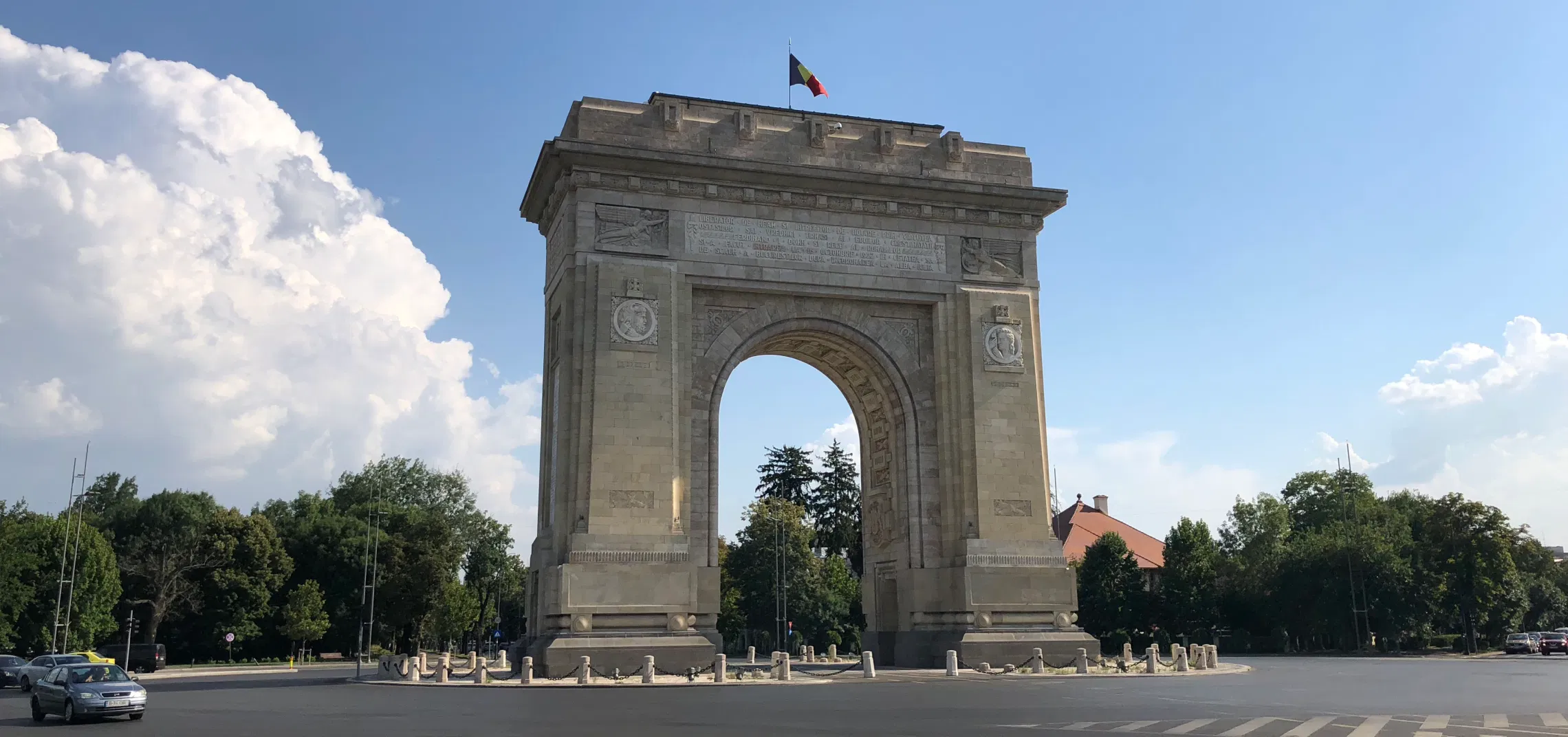 The original Arcul de Triumf was made of wood and raised in 1922 to commemorate the Romanian soldiers fallen during World War I. It was replaced by the present structure designed by Petru Antonescu in 1935. Like it's Parisian counterpart, the Arc has a staircase that allows visitors to climb to the terrace on top of the monument, but in this instance is only open on special occasions: the National Day – December 1st and Veterans Day – June 9th.
From here we walked back to Mikkeller, a craft beer pub above a coffee shop in a house where King Carol II apparently played poker for high stakes. His mistress allegedly lived next door. It boasts a range of craft beers which can be supped on a pleasant balcony among the trees.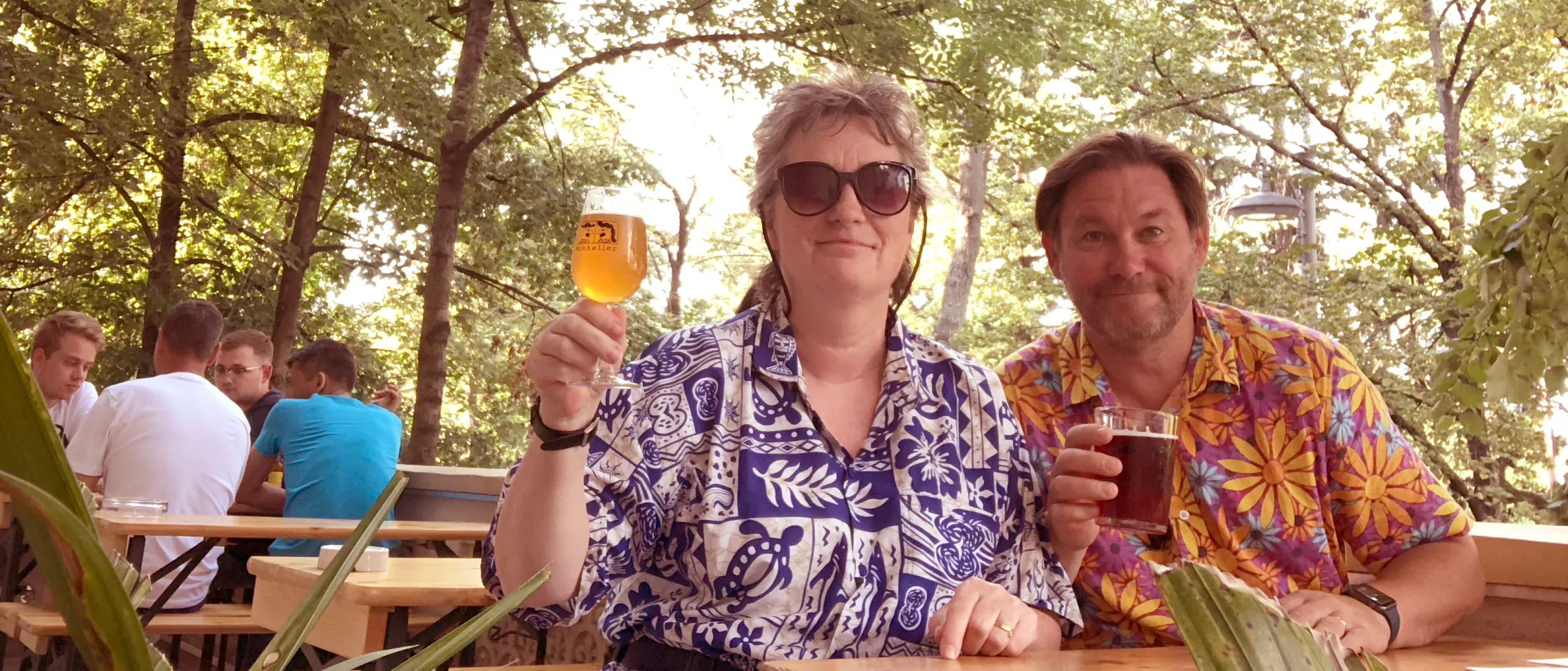 However the prices are high compared to other establishments in Romania – closer to the prices at home – and the pilsner was too floral and hoppy for Matilda's taste so we decided to move on to sample the ales at the Fabrica de Bere Buna, which is run by the people behind Zaganu – the original Romanian craft beer.

The beer here was still expensive but more to Matilda's taste and Robert's bottled stout was served in a chilled glass. However, it is on Calea Victoriei – one of Bucharest's main streets – so there is a lot of passing traffic and not much of a view. From a pedestrian's point of view the traffic is much like Romania itself – a bit of a contrast. Pedestrians take precedence and the traffic almost unfailingly stops at pedestrian crossings which are not controlled by traffic lights. The one time we saw a car transgress this rule Robert noticed that it had UK number plates so may not have been aware of the protocol. However, after they have stopped they often screech away at high speed, although the temperature of the tarmac may well exacerbate the noise.
Lesson for the day: Always watch where your feet are when walking – you never know when a piece of pavement will be missing…
Miles walked today: 11.4
Route Map: