Tuesday, 7th August 2018
Today we set out on our main train journey of the year. We are travelling over two weeks through the middle of Europe, ending up in the town of Tulcea [Romania], where the River Danube joins the Black Sea at the Danube Delta. This is handy as this is where we will pick up a river cruise back along the Danube to Linz [Austria]. From Linz we will fly back home to the UK. Along the way we will be joined by Ruth and Jaime, who will be flying to Bucharest and then joining us at Constanta for the river cruise.
We started with a bus from home in Downe at 06:44 this morning, followed by a train to King`s Cross St Pancras [#1 of 15]. At 09:22 we caught the train to Paris [#2 of 15]. This allowed us to have a nice leisurely lunch of salad in Paris. Obviously we had to have our first chilled beers of the tour as well. Cheers.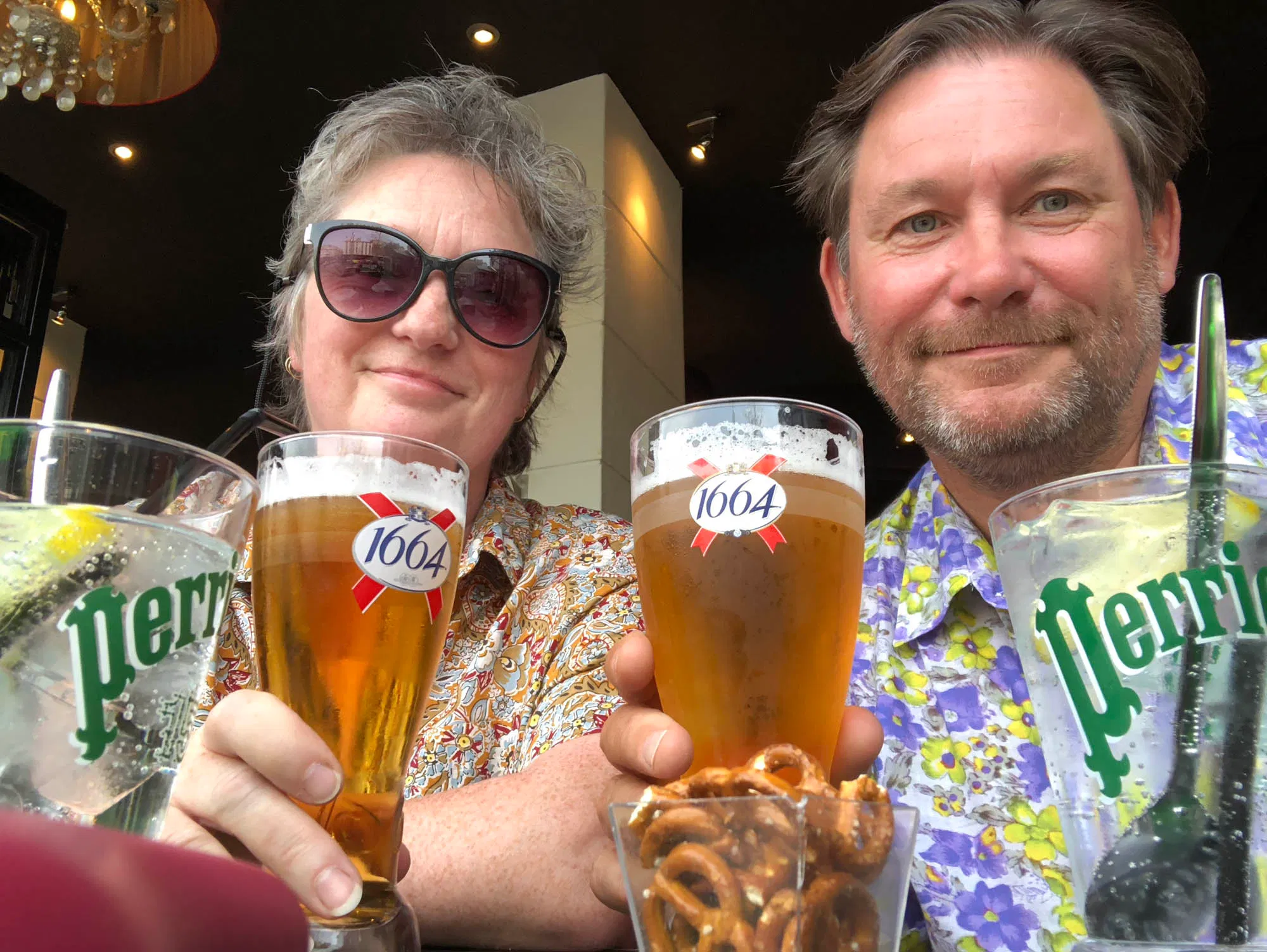 At 15:55 we caught the train from Paris to Munich [#3 of 15]. This is a five hour event so Robert made himself quite at home surrounded by technology and beer from his own glass. You may notice that we opted for 1st Class, upstairs, on the duplex TGV. The views are so much better from the upper deck.
So with we arrived in Munich at 21:36 and with our next train departing at 23:35 we had two hours to fill. Following a recommendation, we made the nine minute walk to the Augustine's Keller. This place is absolutely massive. We were just in time for last meal orders.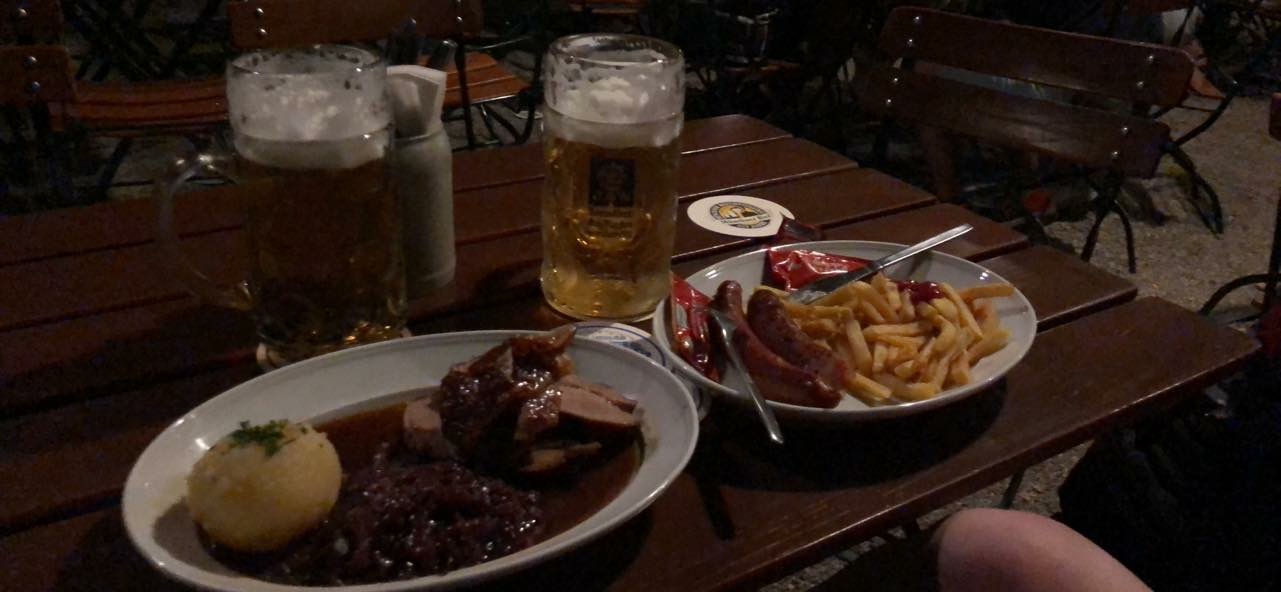 Back to the main station and our overnight sleeper to Budapest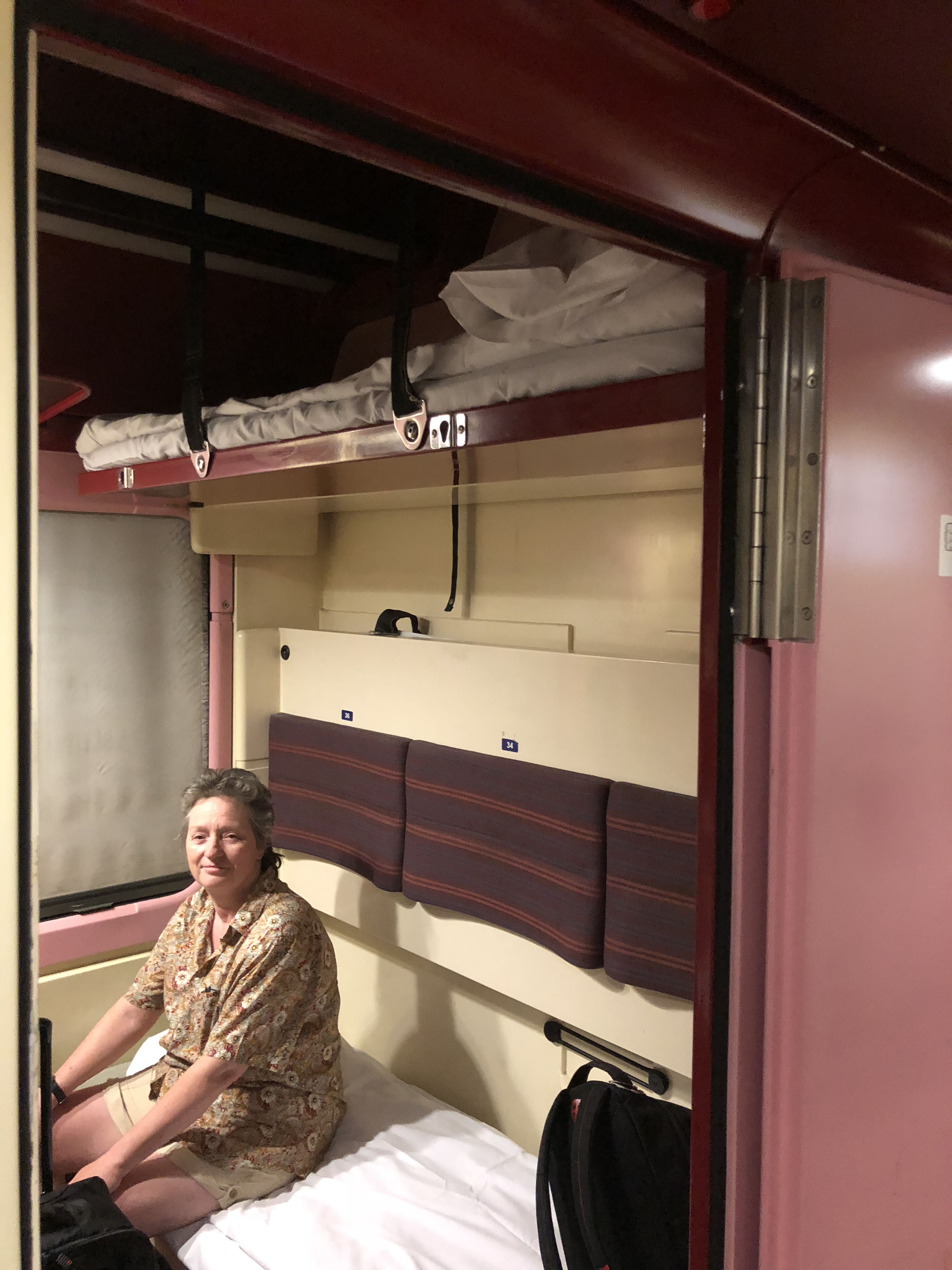 Lesson for the day: when travelling to Munich via Paris don't take the 09:22 Eurostar, get one an hour later, as two hours is plenty of time for lunch in Paris. It means we can get up, in the morning, at 06:30 not 05:30.
Route Map: