Thursday, 30th August 2018
Melk is a picturesque town in Lower Austria overlooked by a beautiful and imposing monastery. On arrival we decided to forego the meal on the boat again in the hopes of letting Jaime have a choice of vegetarian options and set off for a day in the town.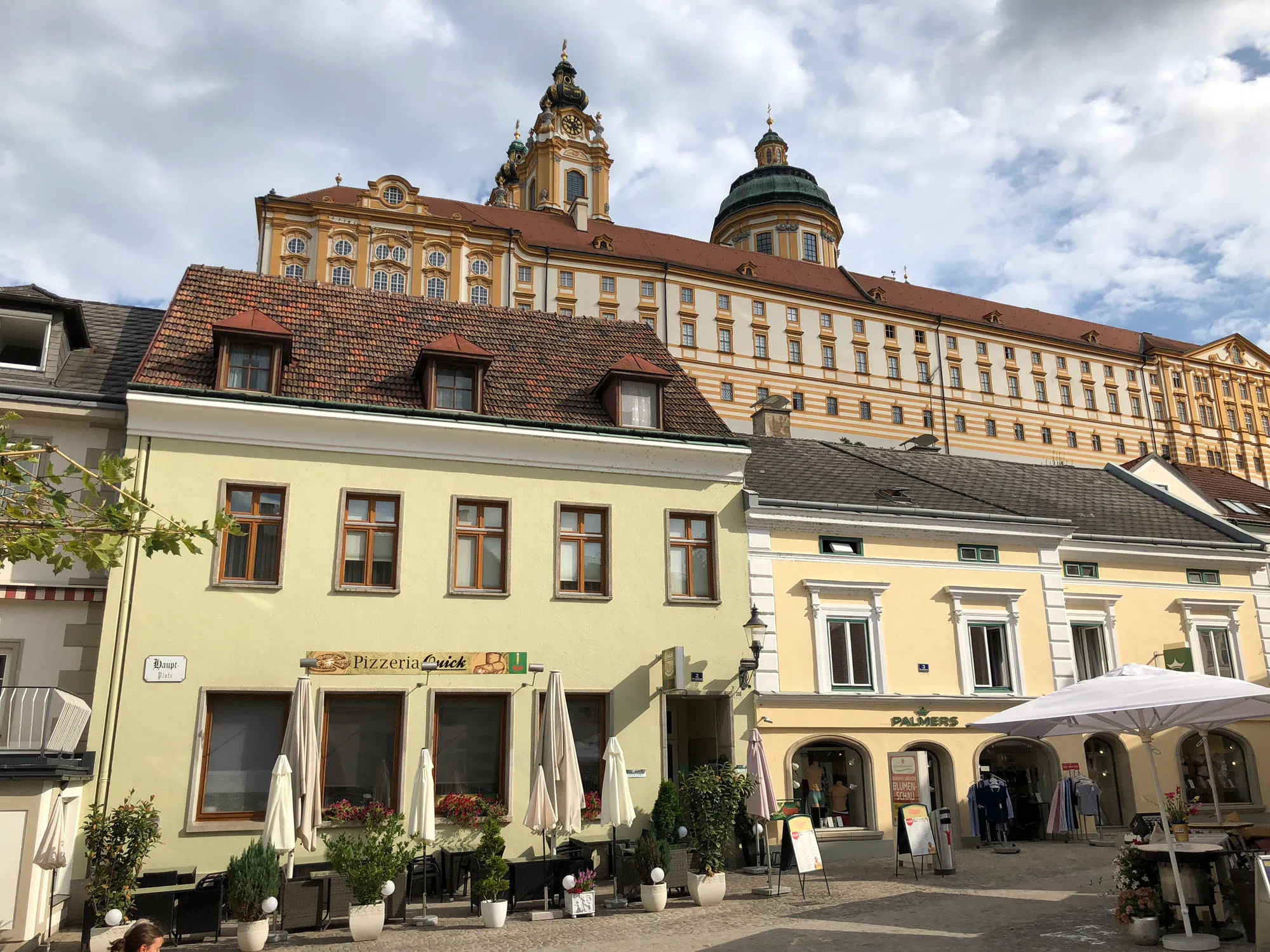 Between 2004 and 2008 the Waldzell Leadership Institute held annual meetings in the Abbey of Melk "giving international speakers from the fields of science, economy, art and spirituality a platform of dialogue with political and economic leaders". The Waldzell meetings have welcomed renowned speakers like His Holiness the Dalai Lama, Paolo Coelho, Isabel Allende, Frank Gehry as well as several Nobel Prize winners to share their knowledge and their visions.

Now the Travelling Herd has followed in these illustrious footsteps and it was good to see Jaime getting up to her old tricks again.

The views and the interior are spectacular, but no photographs were allowed inside the building. The second room of the library, which houses the Waldzell Collection, was particularly interesting, featuring the traditional two globes – one of the earth and one of the heavens.
This room is also home to the Waldzell sculpture, shaped like the the symbol for infinity or a Möbius strip, holding the scrolls with the presentations given at the Waldzell meetings.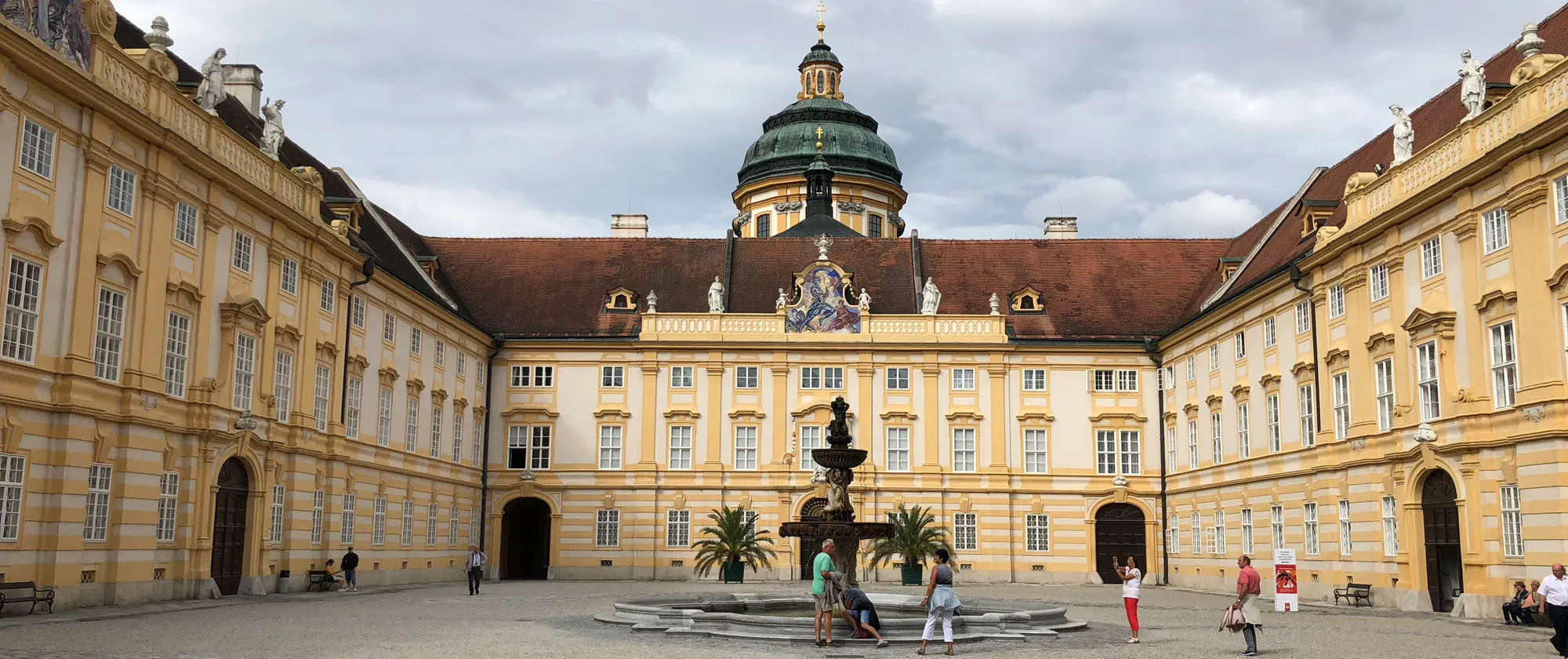 The ornate gardens were calm and restful and the orangery . . . .

. . . which boasted quite splendid frescoes and doubles as the café.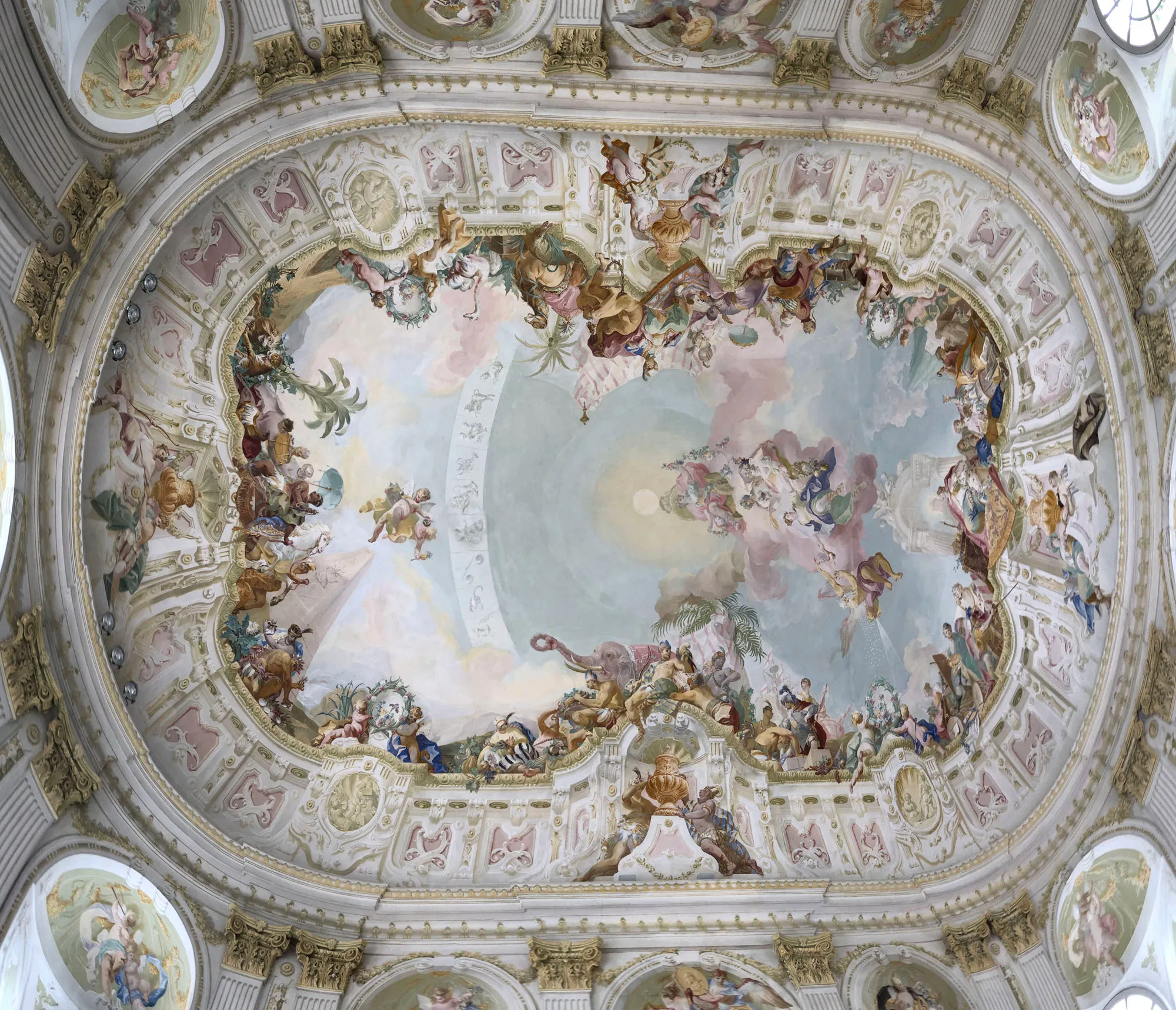 Sadly it was in Melk that one of our few English speaking fellow travellers had to be hospitalised. The Australian contingent was much missed.
Miles walked today: 6.0
Route Map: