Wednesday, 29th August 2018
The food on board offers very little in the way of variety for vegetarians and two three course meals a day is more than any of us require so we agreed that we would forego the lunch onboard and try to find something lighter and more interesting to eat at lunchtime. Having informed the staff we would not be back till after lunch, we were again first off the boat to walk into Vienna.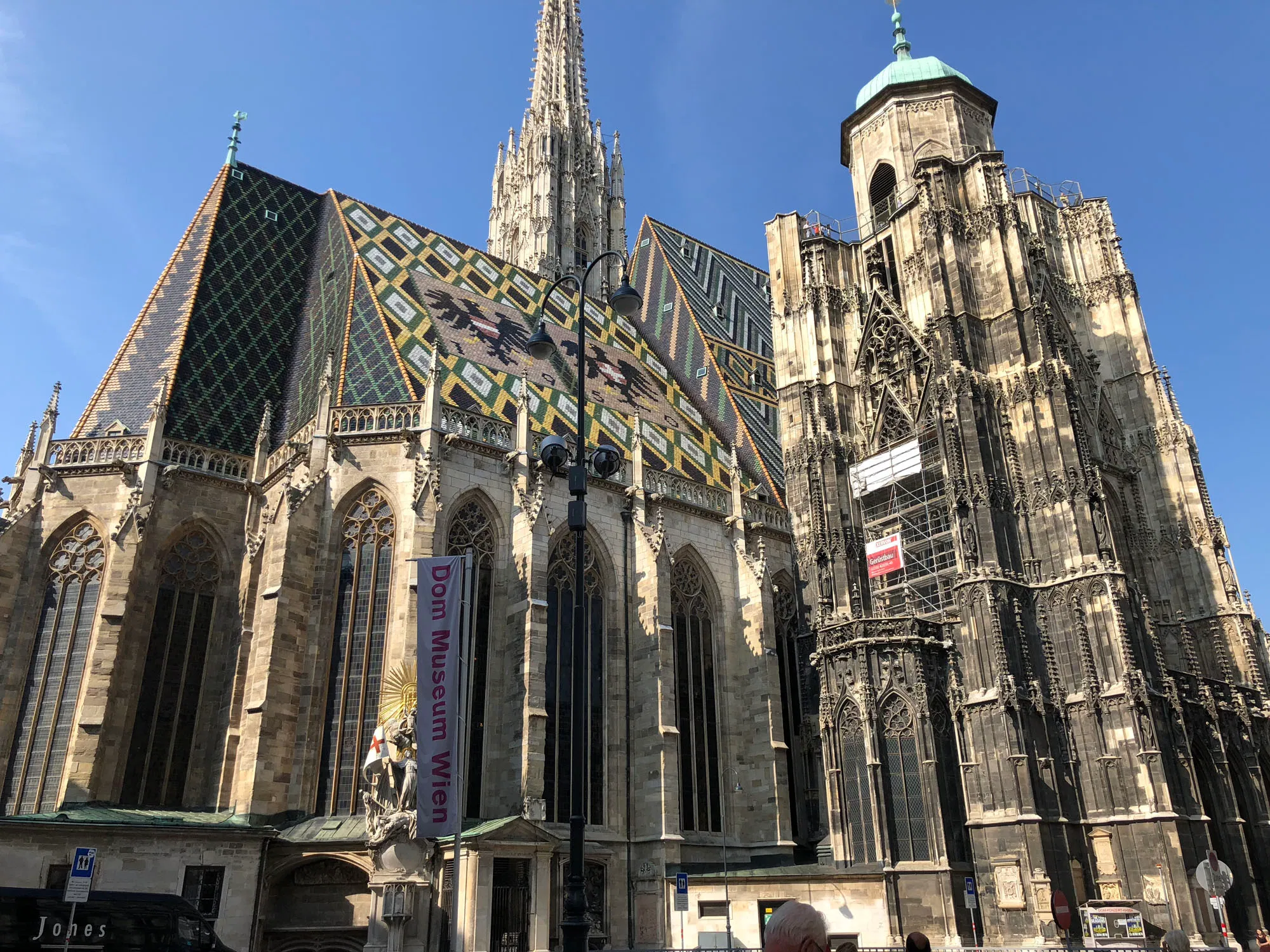 The cathedral has an ornate geometric tiled roof but we were heading beyond here towards the Opera for Cafe Sacher to try the eponymous torte.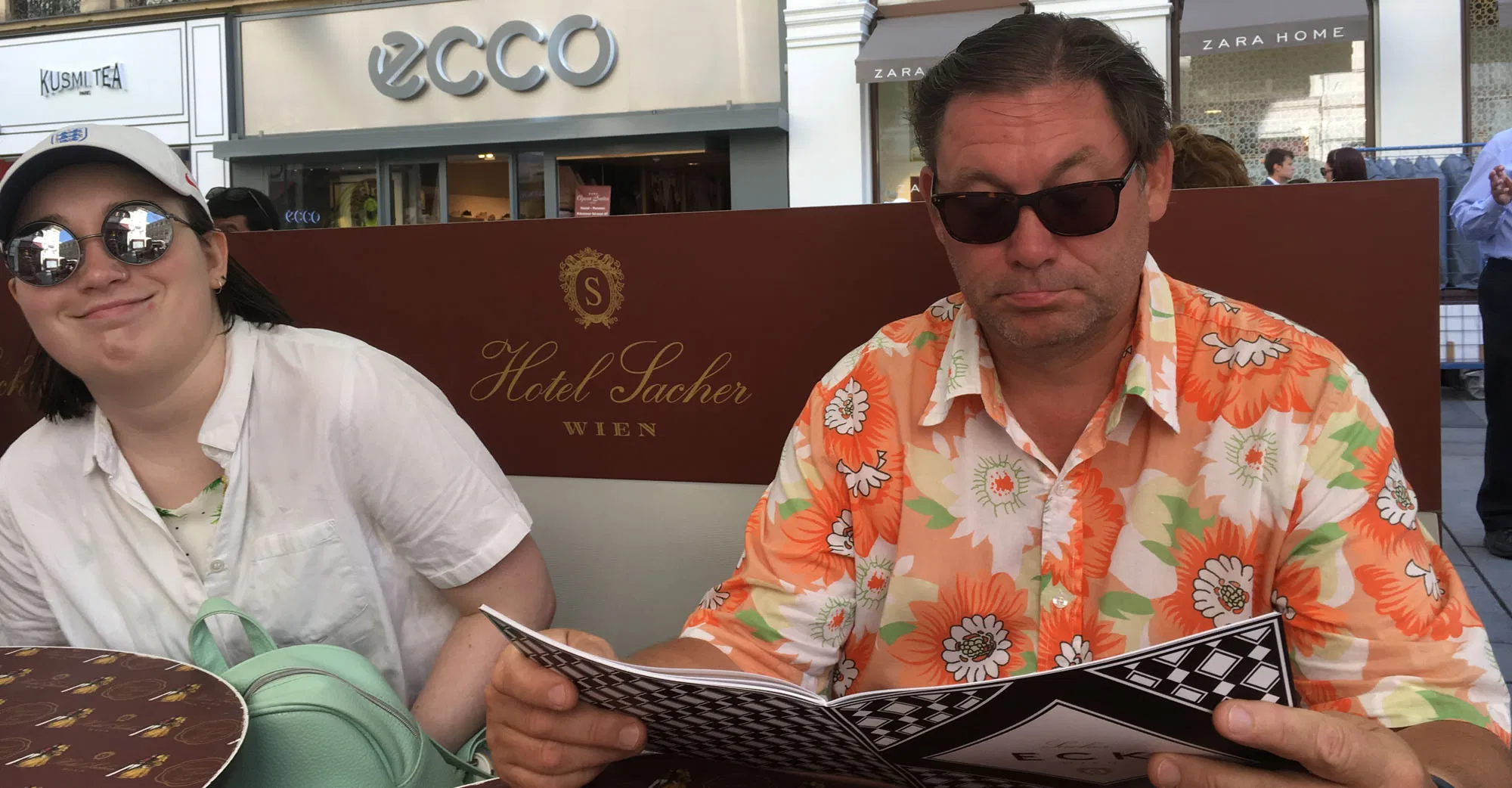 Matilda was convinced Sacher torte would be very rich, having sampled some made by friends in the past and so only one slice was ordered. In fact, the original was less rich than she expected and we could perhaps have had more.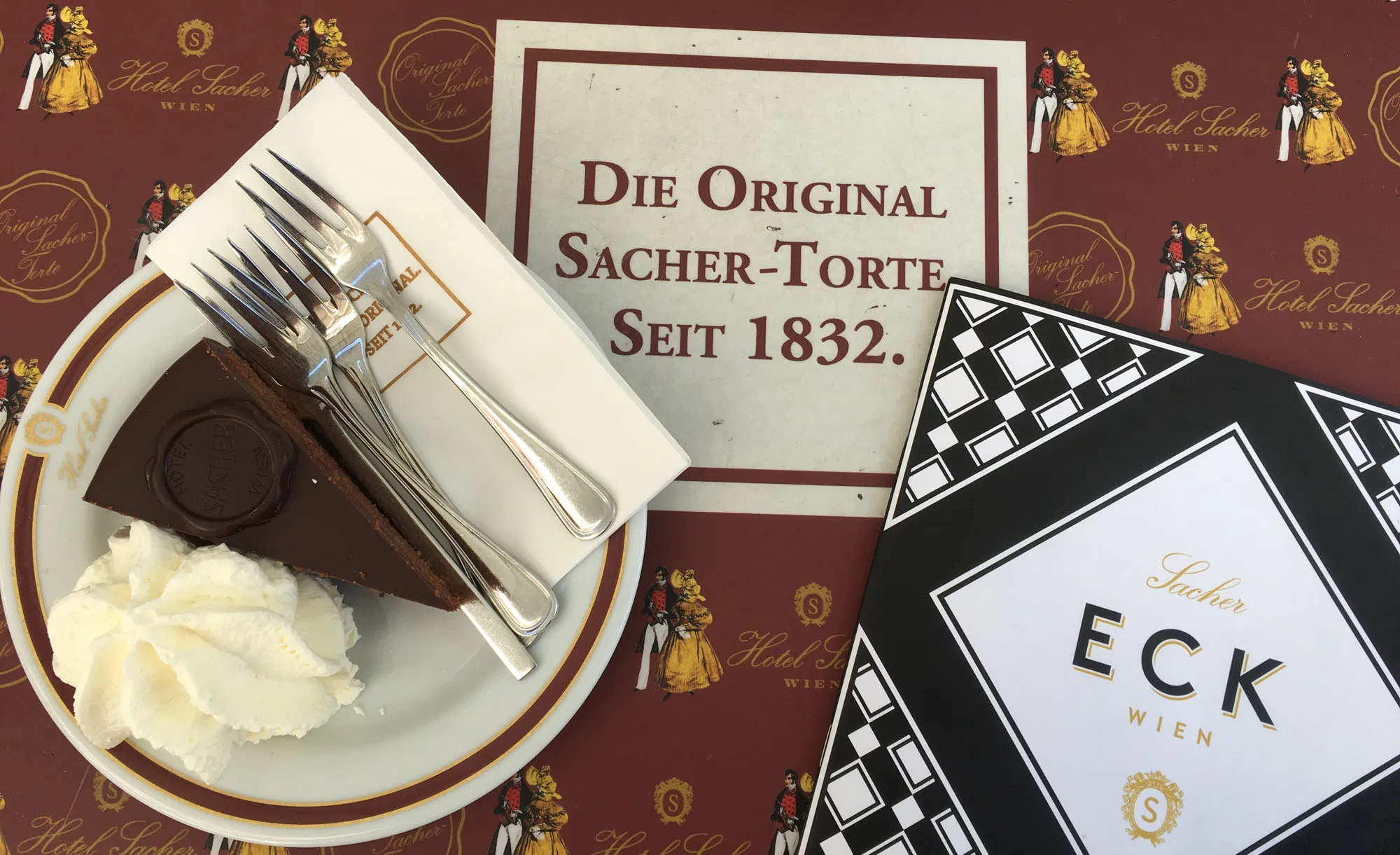 Having finished the torte between us we headed towards the Naschmarkt near Karlsplatz.

This offers fruit, vegetables, sweets, fish, olives, spices and much much more. It is close to the Vienna Secession – a building designed by Joseph Maria Olbrich at the turn of the 19th century to house exhibitions of work by the Secession artists.
The gallery is a work of art in itself.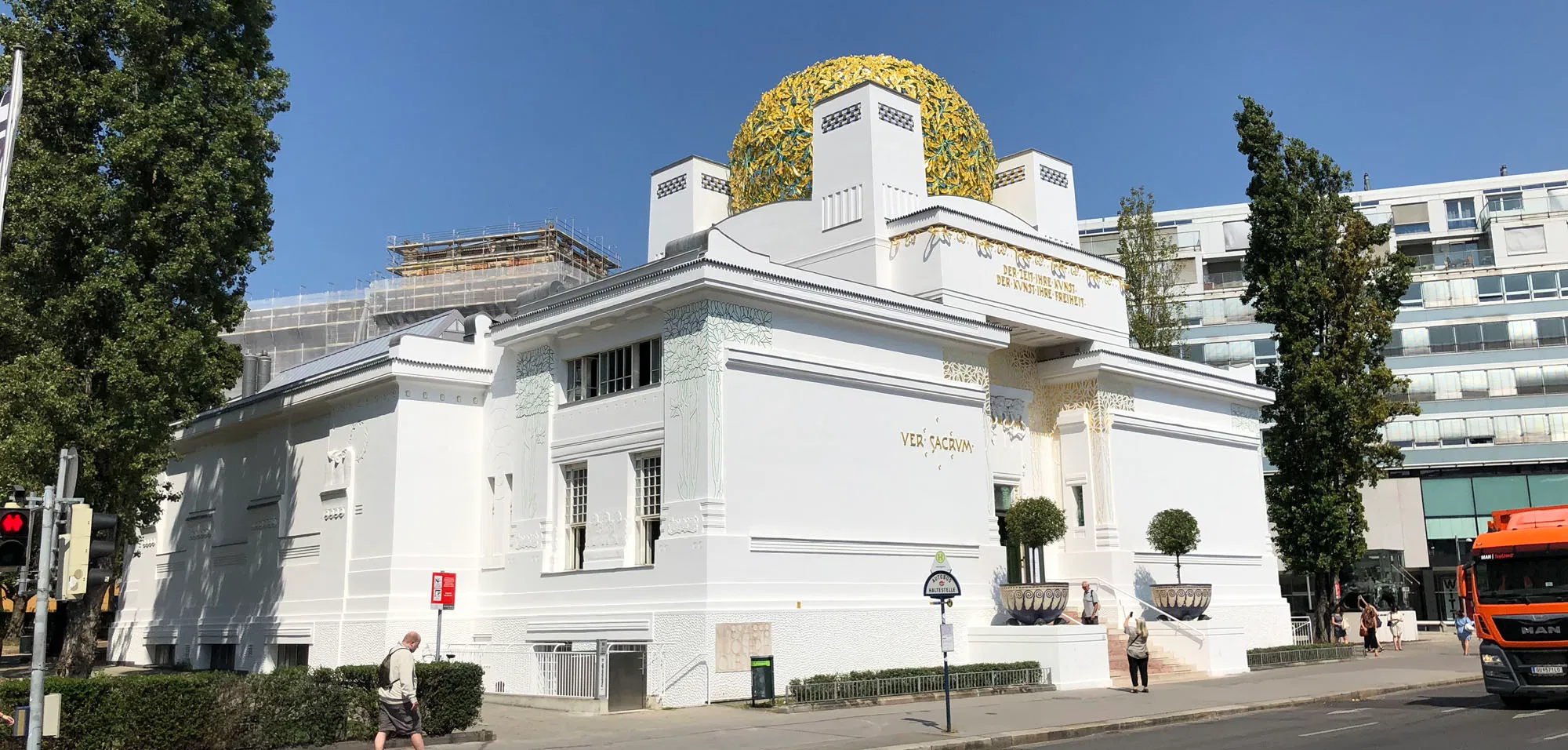 In 1902 the Secession artists mounted a group show dedicated to Ludwig van Beethoven. More recently, Klimt's Beethoven Frieze has returned to the gallery where it was originally shown and since 1986 has been on display in a specially designed room.

The building also hosts more modern exhibitions, but on this occasion these were, in Jaime's view, "the least impressive art" she had ever seen. No-one was arguing with her.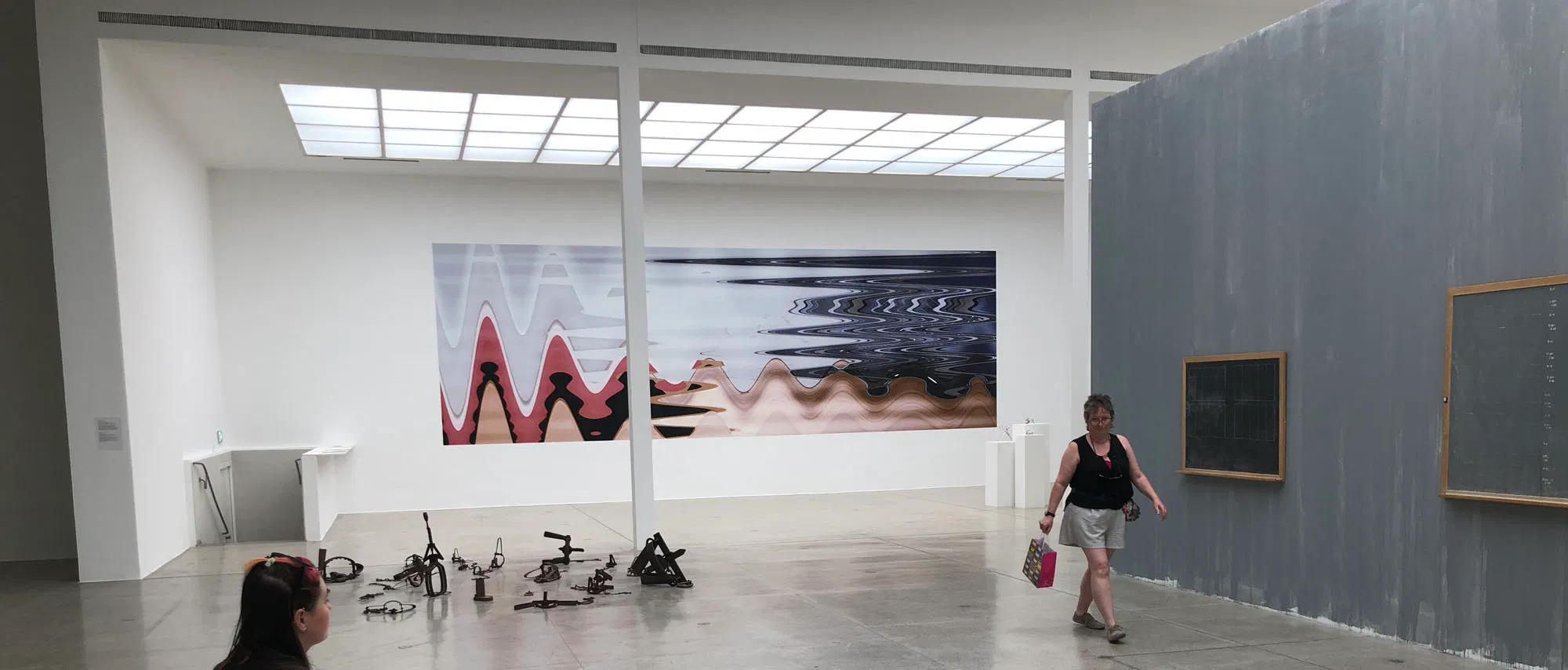 The old entrances to the Karlsplatz station are also art nouveau treasures and now house an exhibition and a cafe.

We returned to the market for some very tasty mezze starters to share which were served by a very charming waiter who follows the Premiership avidly and supported Chelsea. With renewed energy we set off past Karls Kirche . . .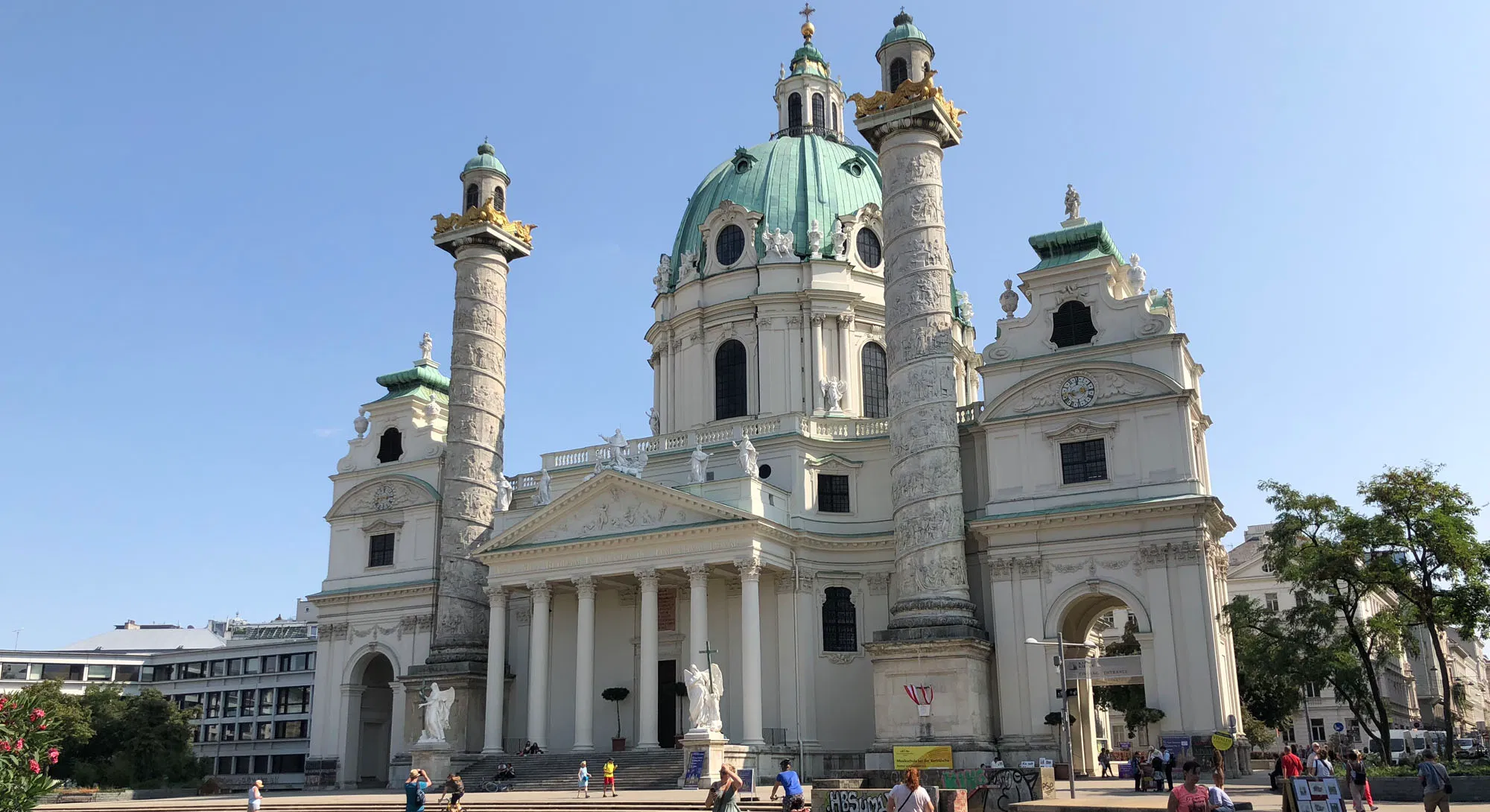 through the Hof Burg Palace. . .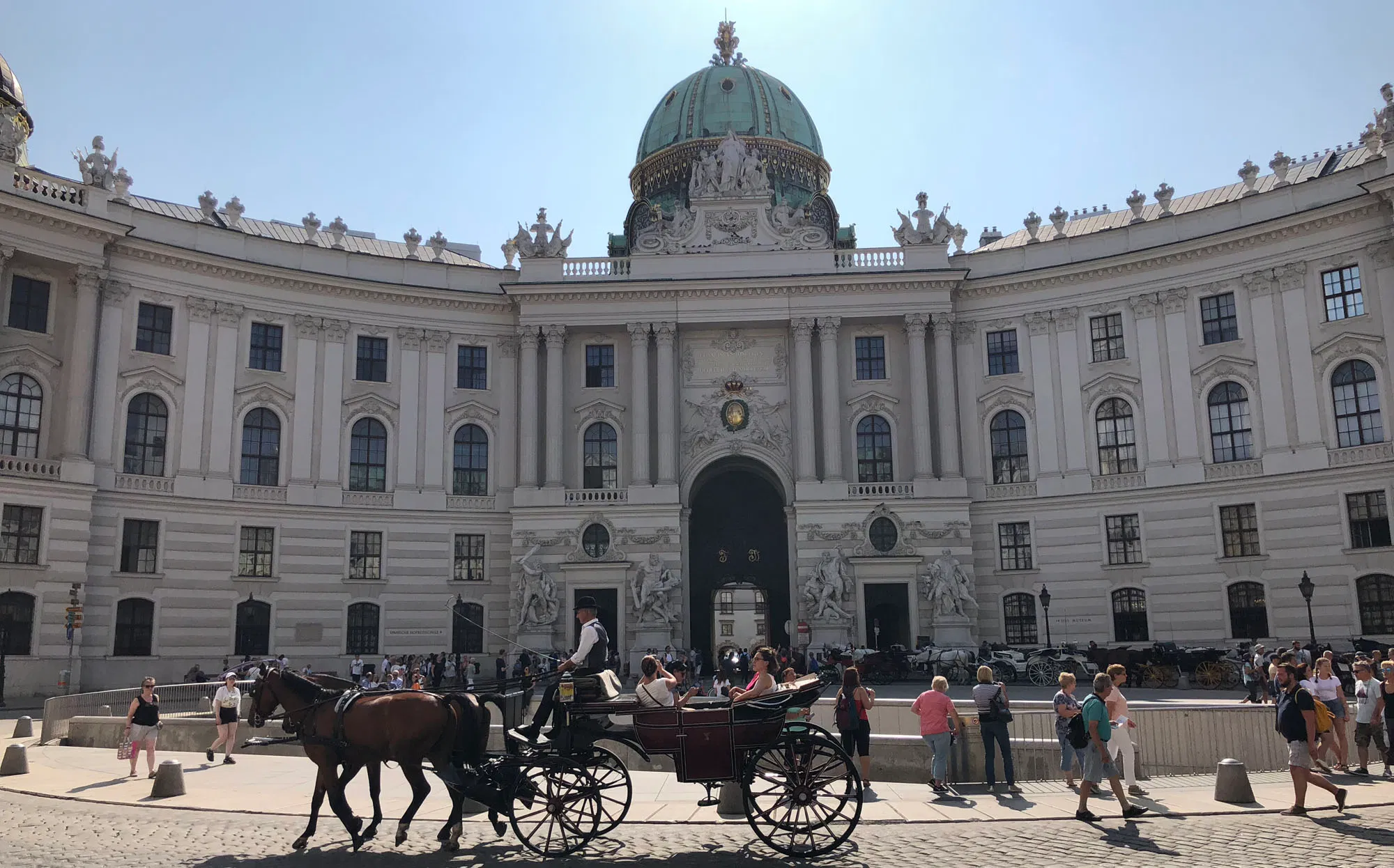 . . . past the Spanish Riding School through the Helden Platz . . .

. . . for a restorative drink at the Hard Rock Cafe . . .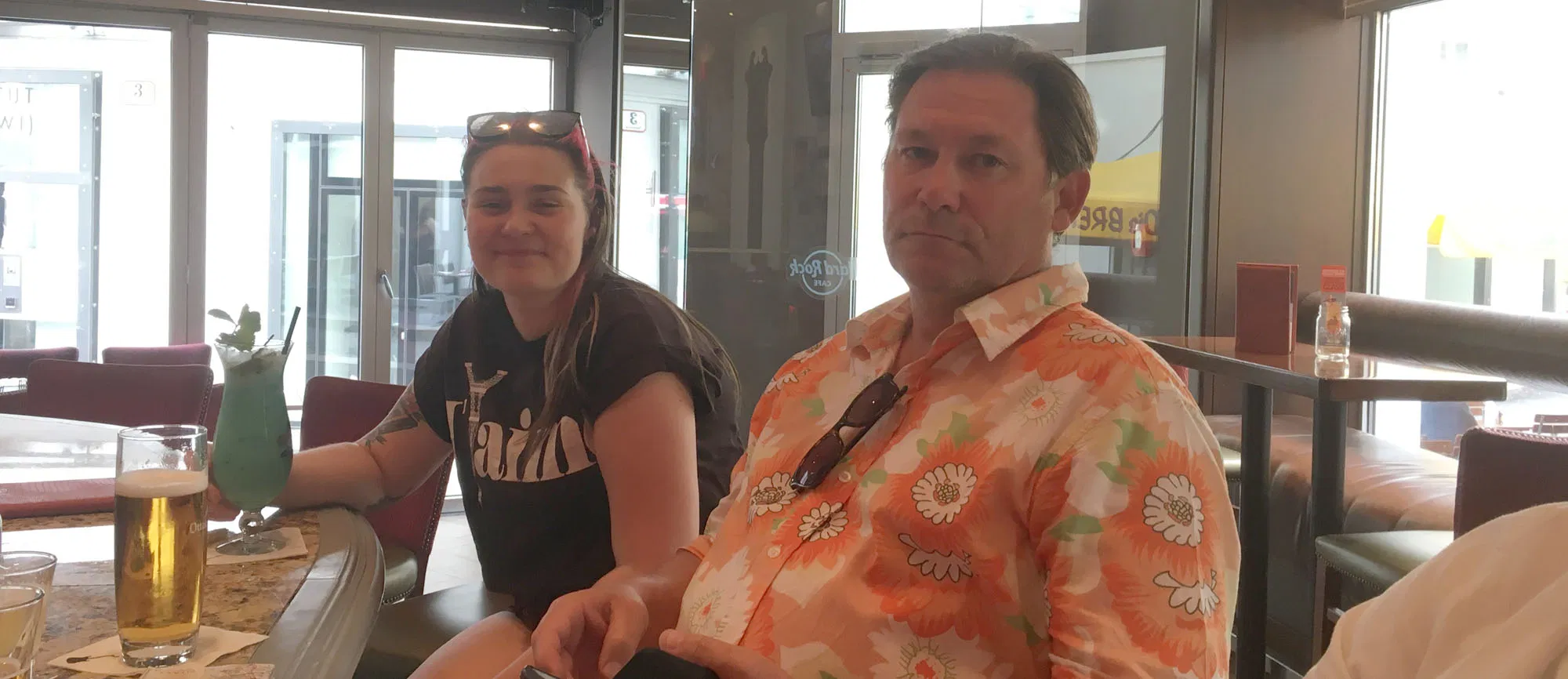 . . . .and finally on to the Prater.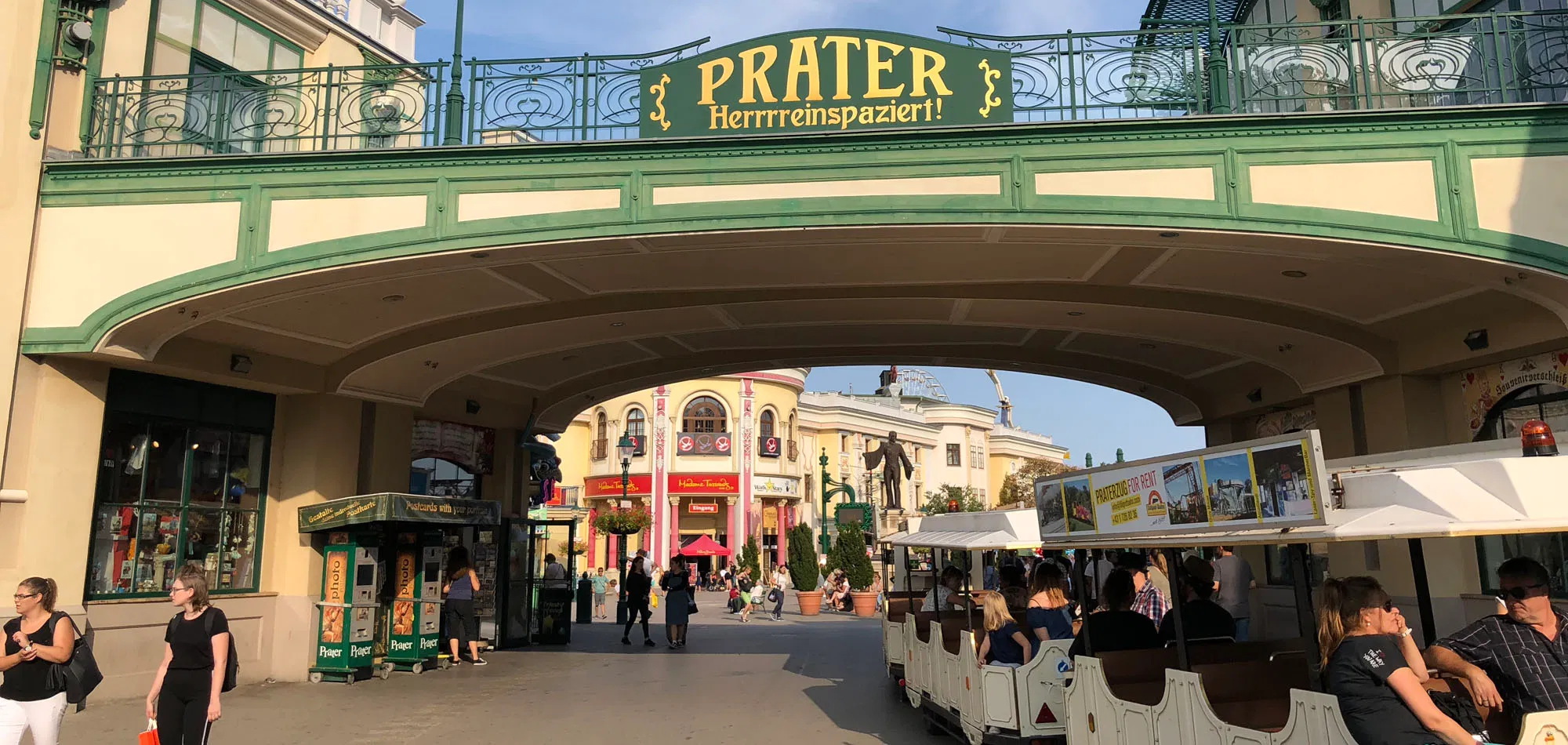 Matilda had read The Third Man earlier in the trip and was expecting a more run down, post war feel, rather than a modern busy amusement park.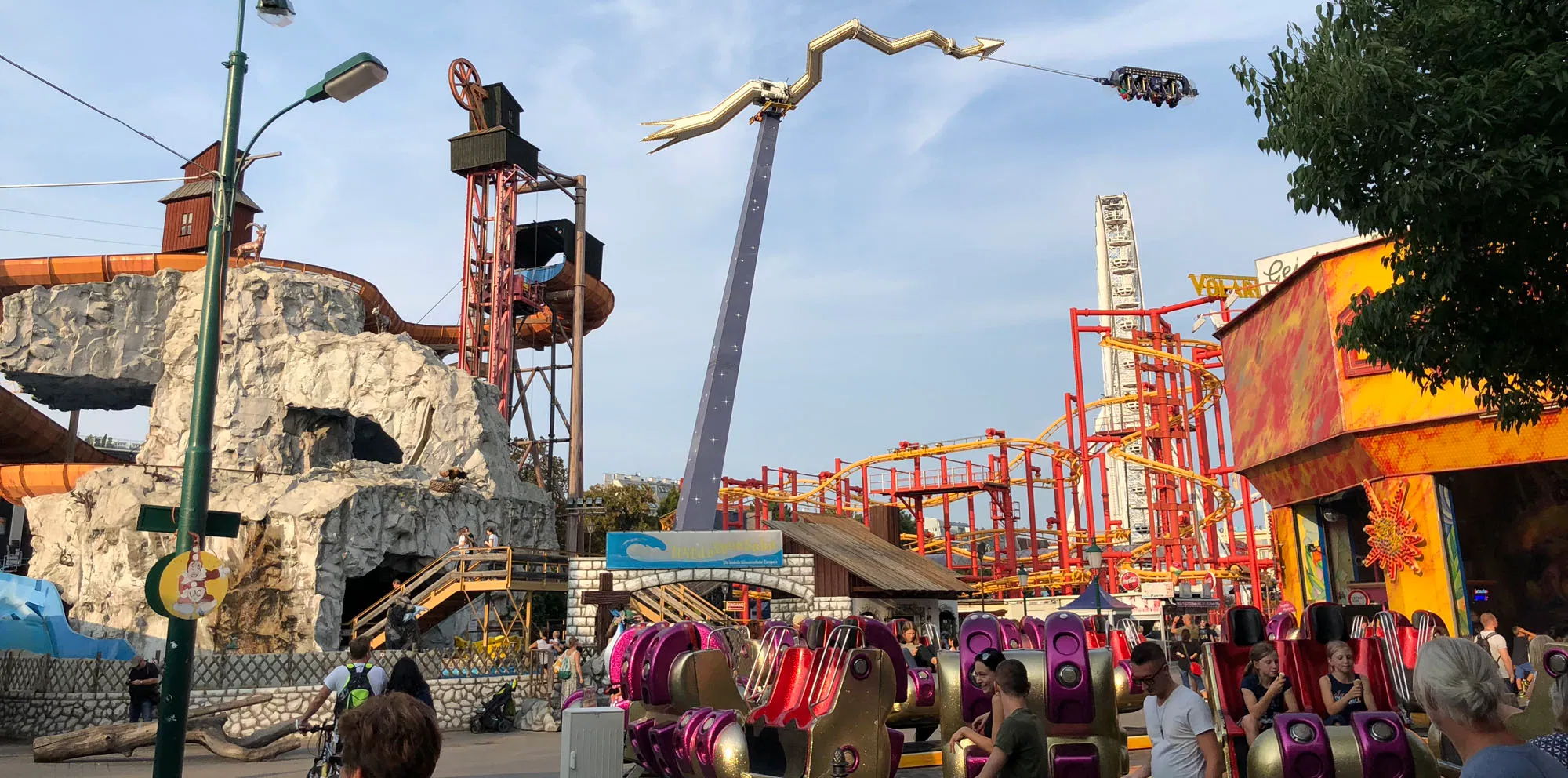 Ruth wanted to go on the Ferris wheel and as this was the one immortalised in the film and the book, Matilda was keen to go to on this iconic piece of 19th century engineering.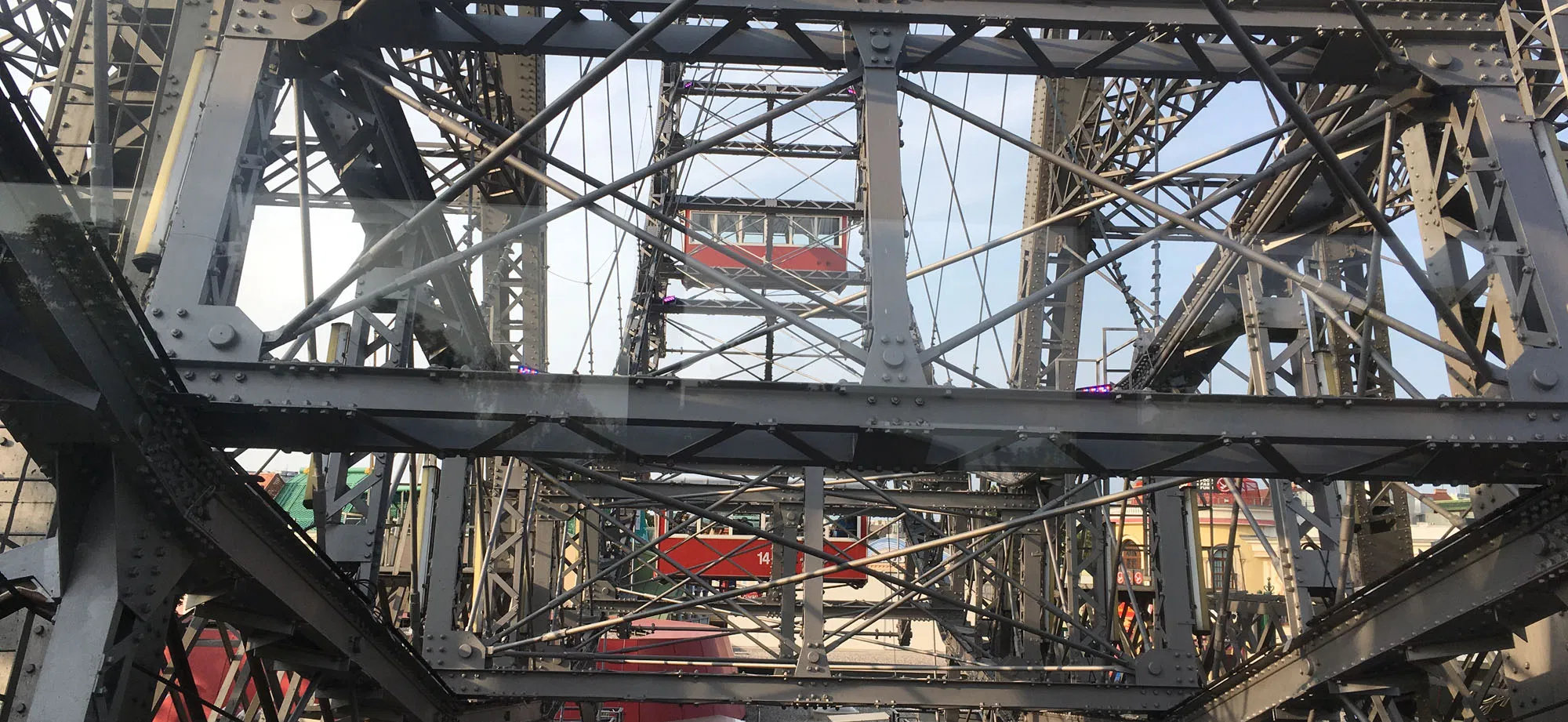 Miles walked today: 13.8
Route Map: