Monday 1st April 2019
Having climbed to these Himalayan heights there is always the journey back down and, as a mark of respect for this impressive little narrow gauge railway, Robert dressed to match The Himalayan Queen, as this 'Toy Train' is known.
We were bemused by the yellow signs (see above) on several of the carriages which read, "Ball and sausage packing". This is still a mystery but it appealed to our sense of humour.
Shimla Railway Station is very clean and orderly having had, as a sign informed us, a "Heritage upgradation cum restoration" in 2018.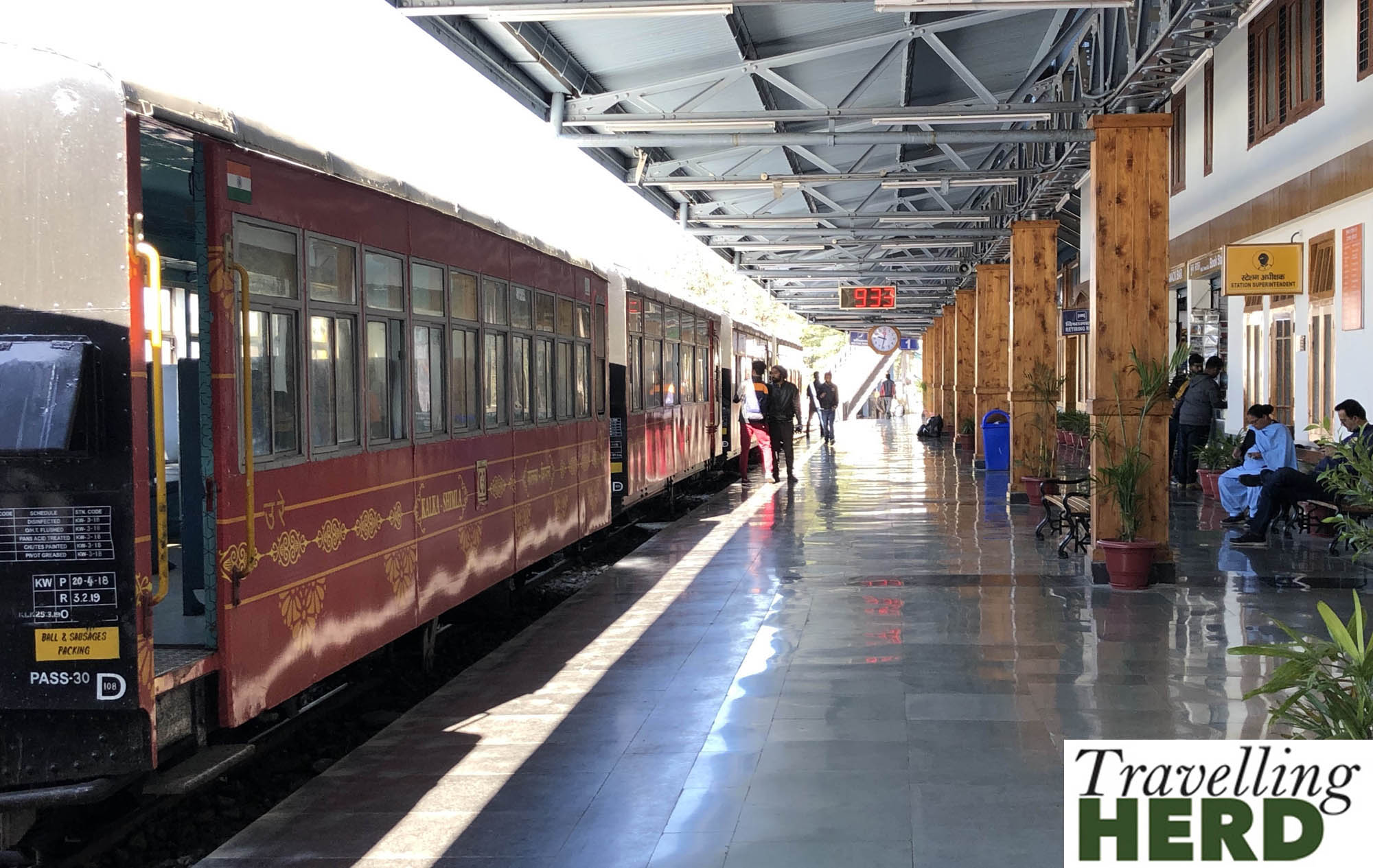 As previously mentioned, the view is always different on the way down and we were pleased to be able to spot the Viceregal Lodge and its turreted profile perched high above us. The train left just seven minutes late but by the time we reached Kalka it was right back on schedule. We did think that the management of the DHR could benefit from some consultancy advice.
We caught the train from Kalka back to Chandrigarh and were greeted by the same "Meals on Wheels" member of staff who had pointed at Robert's stomach on the previous trip. We realised we may have misunderstood the tipping protocol as, although he had provided minimal help with luggage services, he did ask for a tip as we were leaving the train. Matilda thought that this might have been because we boarded early and were given an extra cup of tea/coffee. Clearly the management has not communicated the company ethos to its staff effectively.
Taking a tuk-tuk from Kalka Station to our hotel we realised that although Chandigarh is a relatively new city, it is not immune to the perennial problem of urban poverty. The Hyatt Regency is located in an industrial zone and in a cruel juxtaposition we passed swanky BMW, Jeep and Mini dealerships alongside people living in extreme hardship. It was a guilty relief to check in and settle in to our room and ready-made office.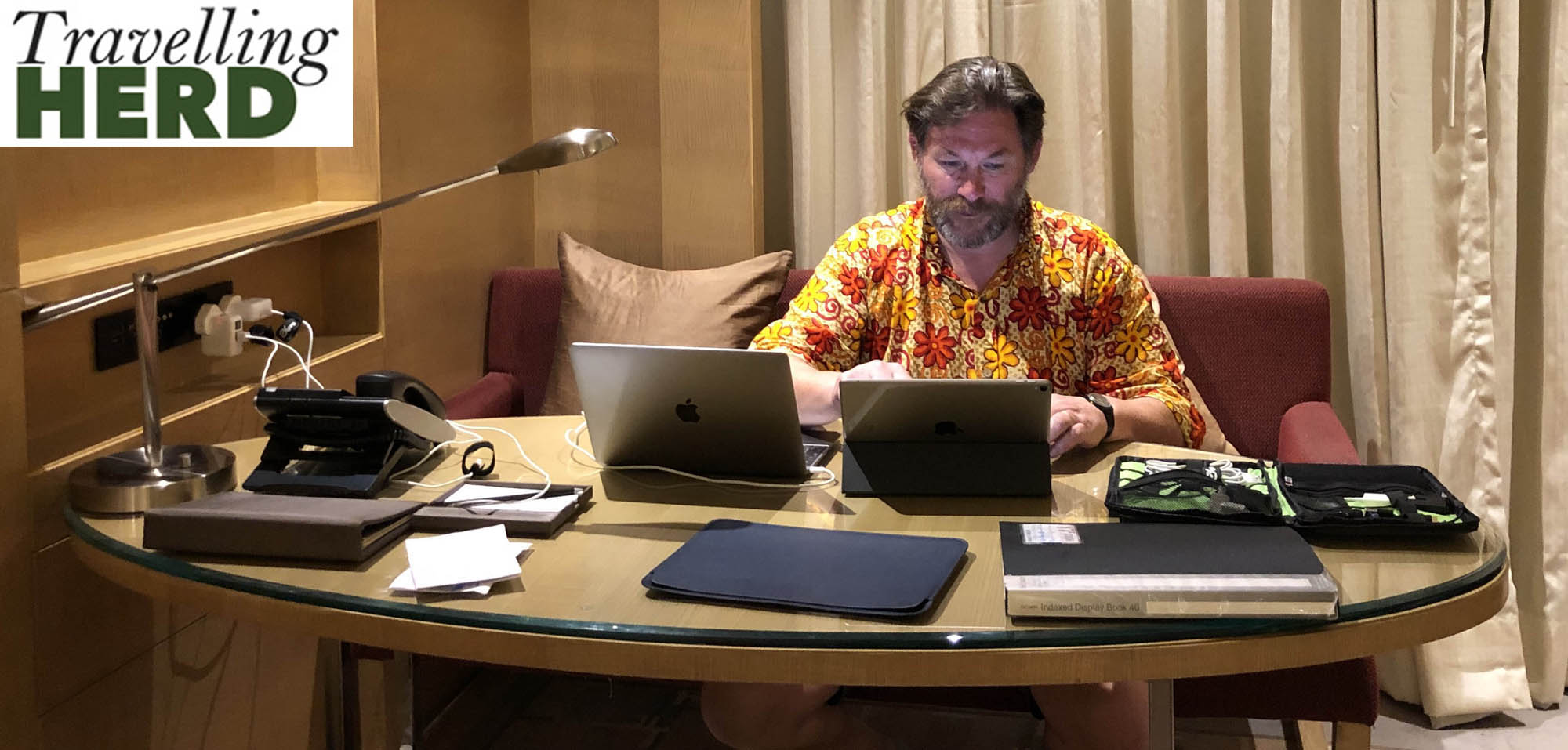 Robert had been hoping for many months [years] to try and go to one of the Indian Premier League [IPL] T20 games while we were here in India. It is, in fact, why we are visiting at this time of year. Usually the tourist season is over by the end of March as the summer months are just too hot.
Because of the Indian elections [now starting on 11th April] it was first announced that the IPL 2019 games would be played in South Africa to avoid a clash and potential trouble [as has happened previously]. Then, in a complete reversal, at the end of February it was decided to delay the Indian elections and move the IPL slightly earlier [also to allow for a slight gap before the Cricket World Cup in England this summer].
The schedule of match locations was repeatedly been delayed and changed and this meant that Robert could never find a game that was close to any of our planned locations. Until today, that is….
On the day we arrived in Chandrigarh, King's Eleven Punjab were playing a home game against Delhi Capitals here in The Sector 16 Stadium, Chandrigarh.
Success!
Unaware of the game and therefore how close we were to the match we went to the hotel bar to watch the cricket. Whilst there, we realised the match was being played just down the road and we struck up a conversation with a couple of local lads.
It transpired that they had come to the hotel just to watch the game on the big screen. When we asked them why they were not actually at the match enjoying the atmosphere they told us that "You get a better view of the game on the TV, it's not hot and sweaty, and the beer prices at the ground are ridiculously expensive". So, feeling rather smug not to have tickets after all, we sat in an air-conditioned bar, sipping our beers and enjoying a very close game excitingly won by the home team at the death.
Video of the day:
Current Route Map: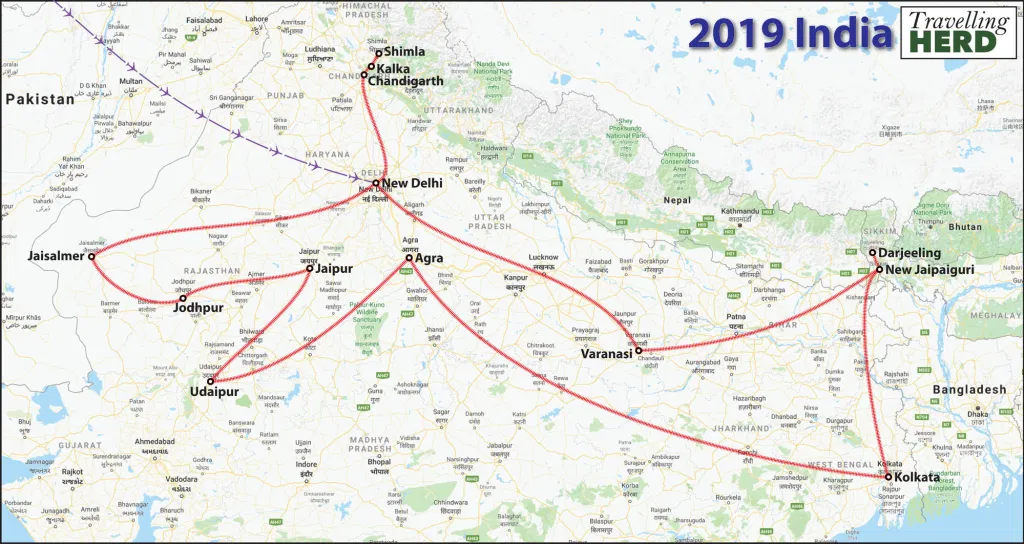 Distance travelled so far:
By Air to Delhi: 4,187 miles
By 17 trains to Chandrigarh: 4,238 miles