Tuesday, 28th August 2018

Bratislava is quite compact and approaching by river is dominated by the castle on the hill.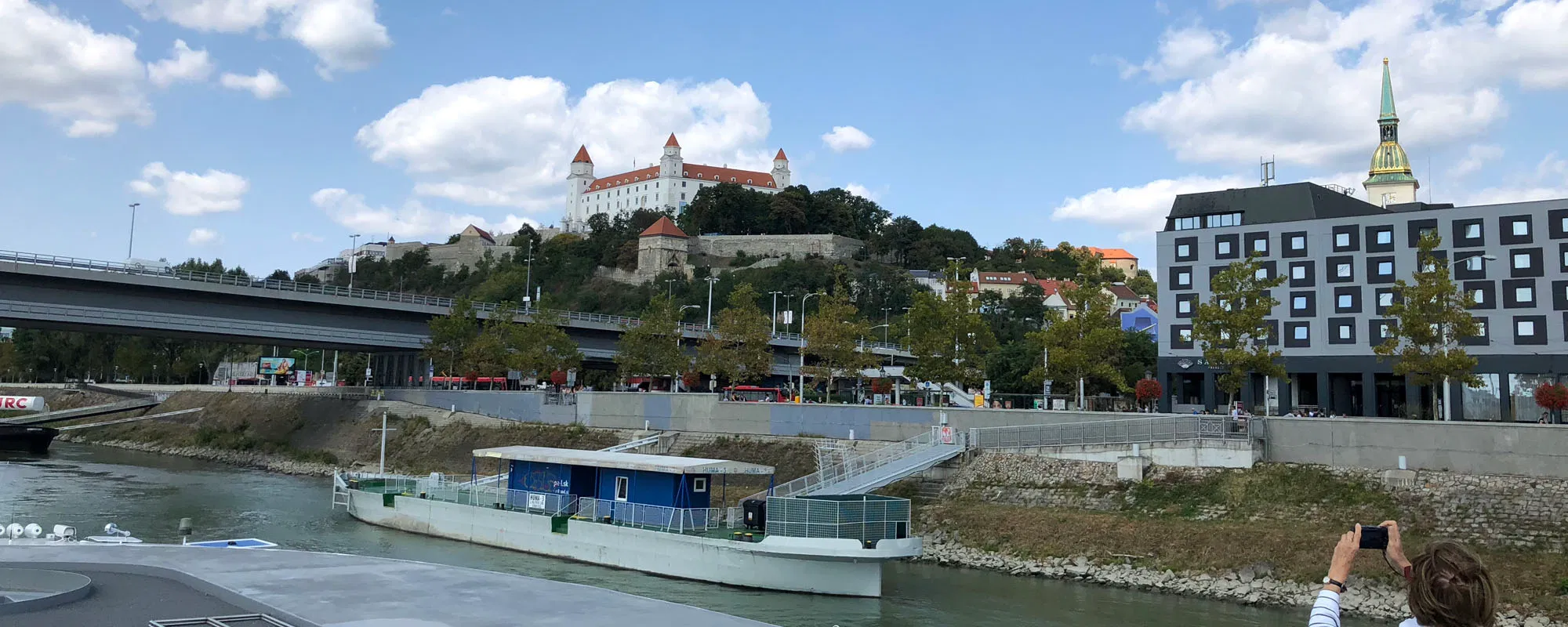 The walk from our mooring took in the local transport. . .

. . . the landmark statues. . .

. . . which it is obligatory to pose with and photograph . . .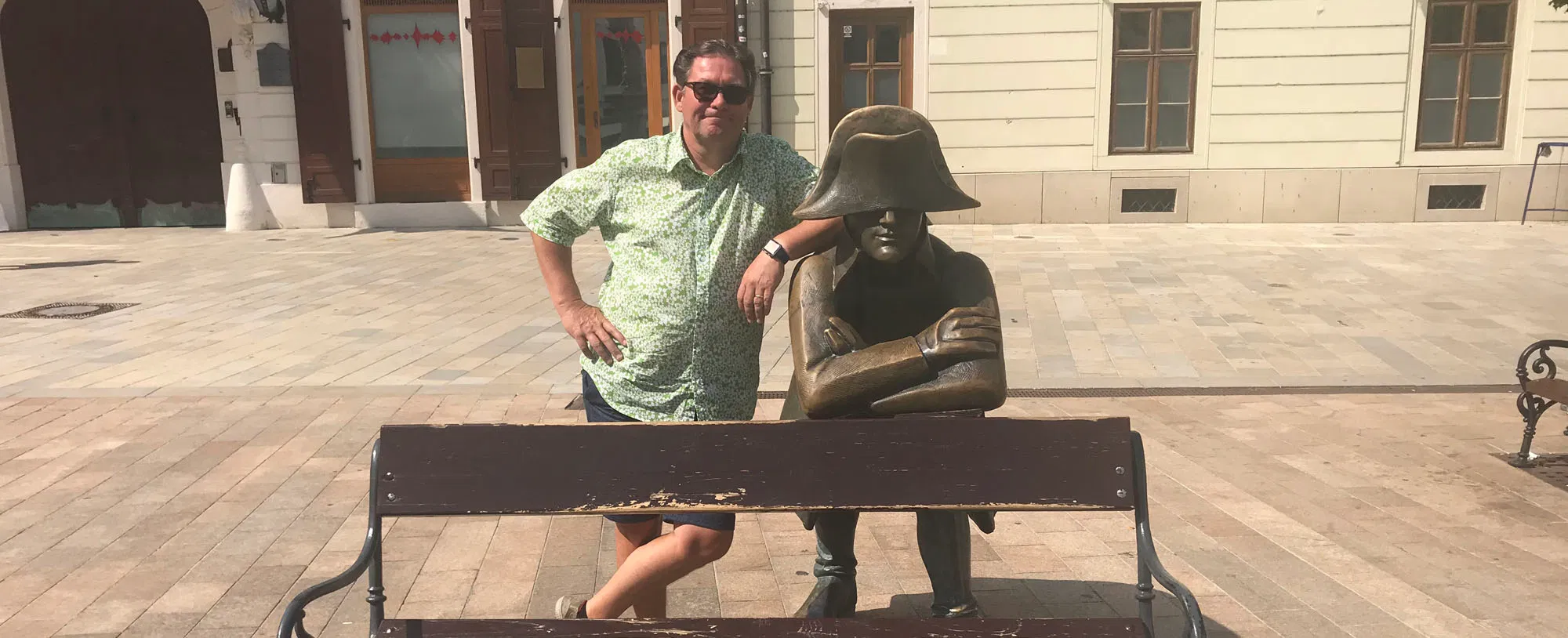 . . . and the main square.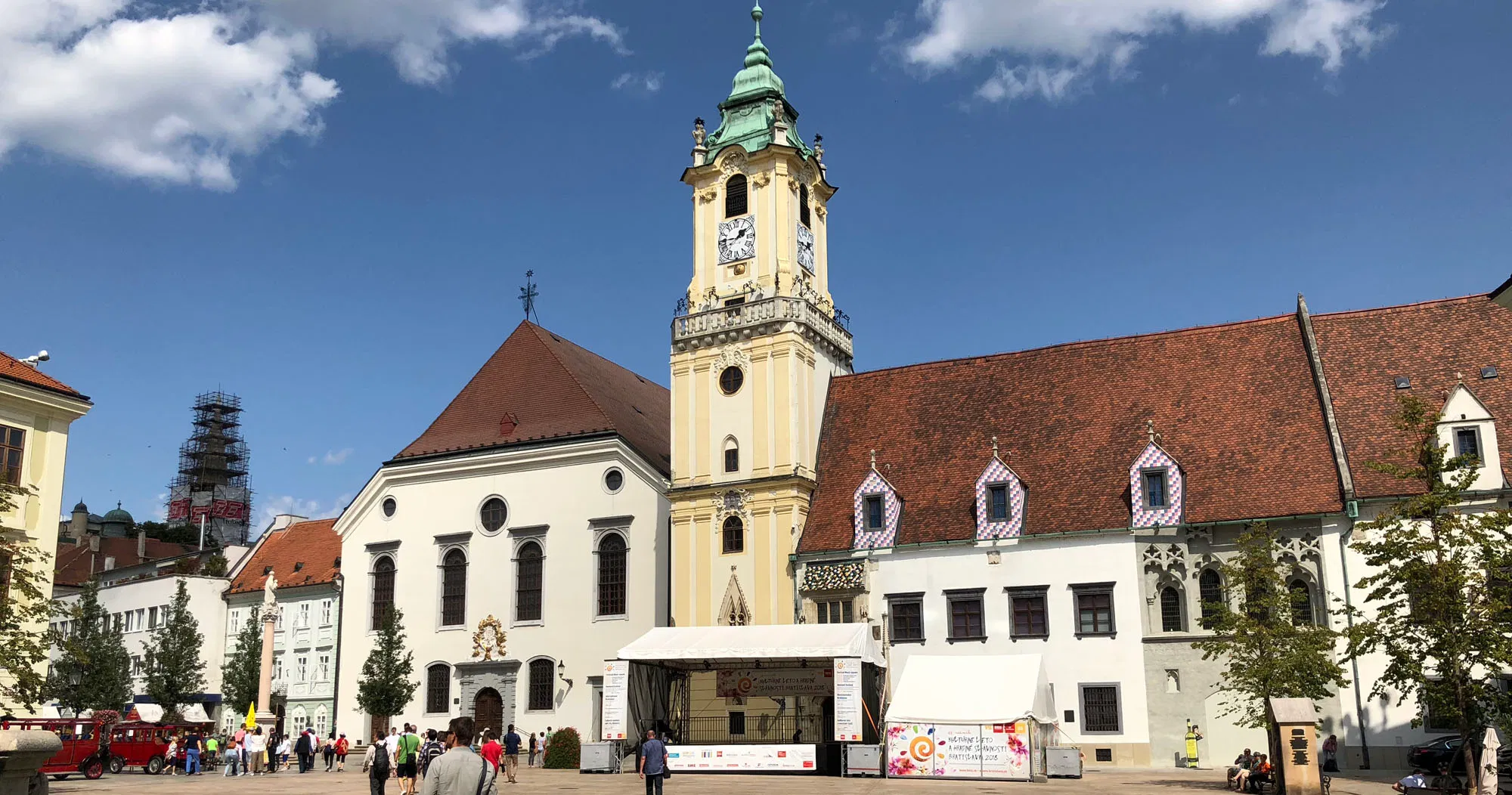 We also found the very picturesque post office which Robert and Matilda remembered from their last visit so were able to buy stamps and post two final postcards.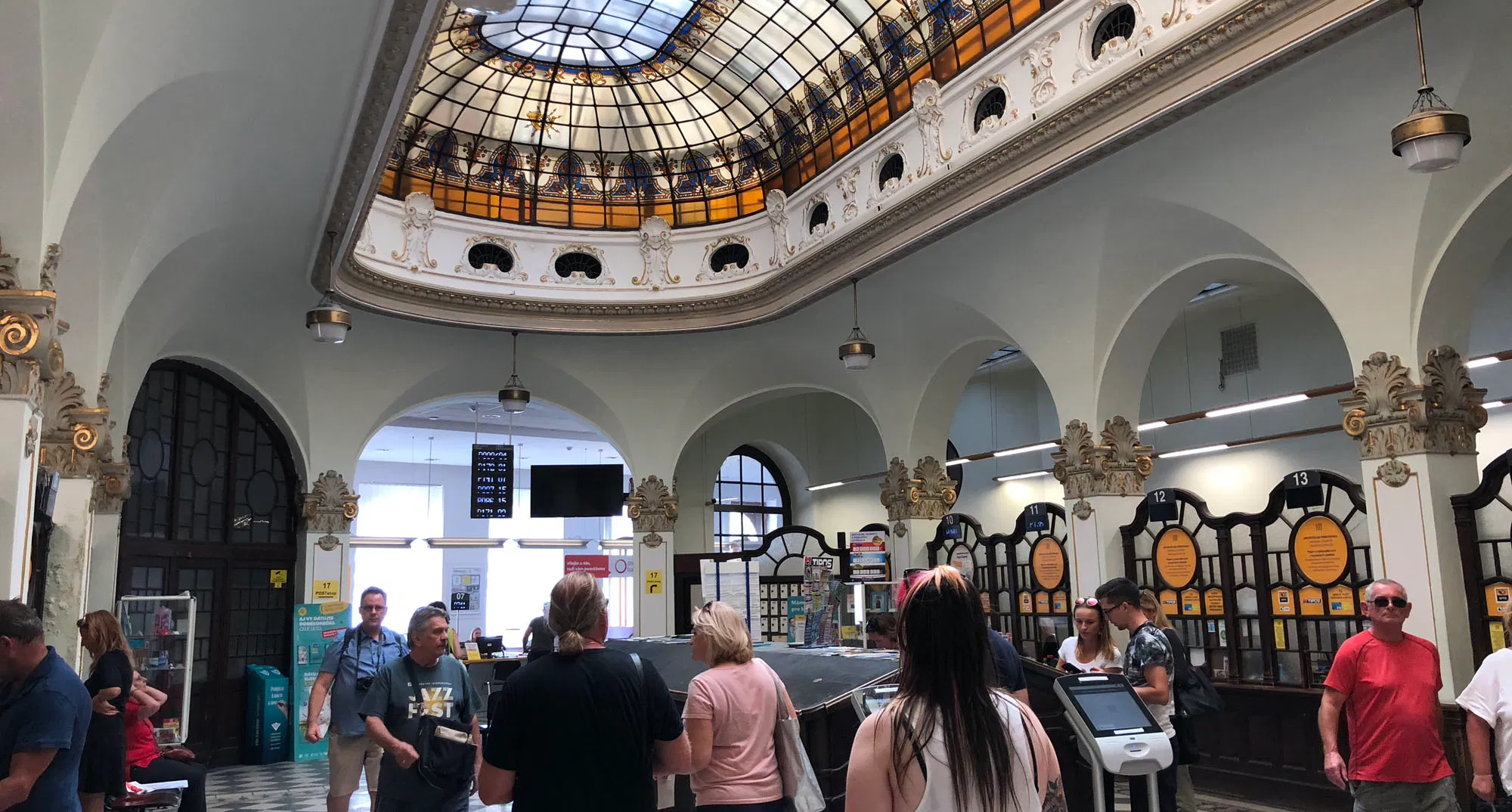 Matilda recalled a very good ice cream shop which had been based in small premises, situated through an archway between two vacant properties, leading into a courtyard. Three years ago the queue had snaked out of the shop, through the archway and into the main street. Clearly it has been a very successful venture as the old premises now house a cake shop [without a queue] and Arthur has relocated to a larger, more central location.
The ice cream is still as good.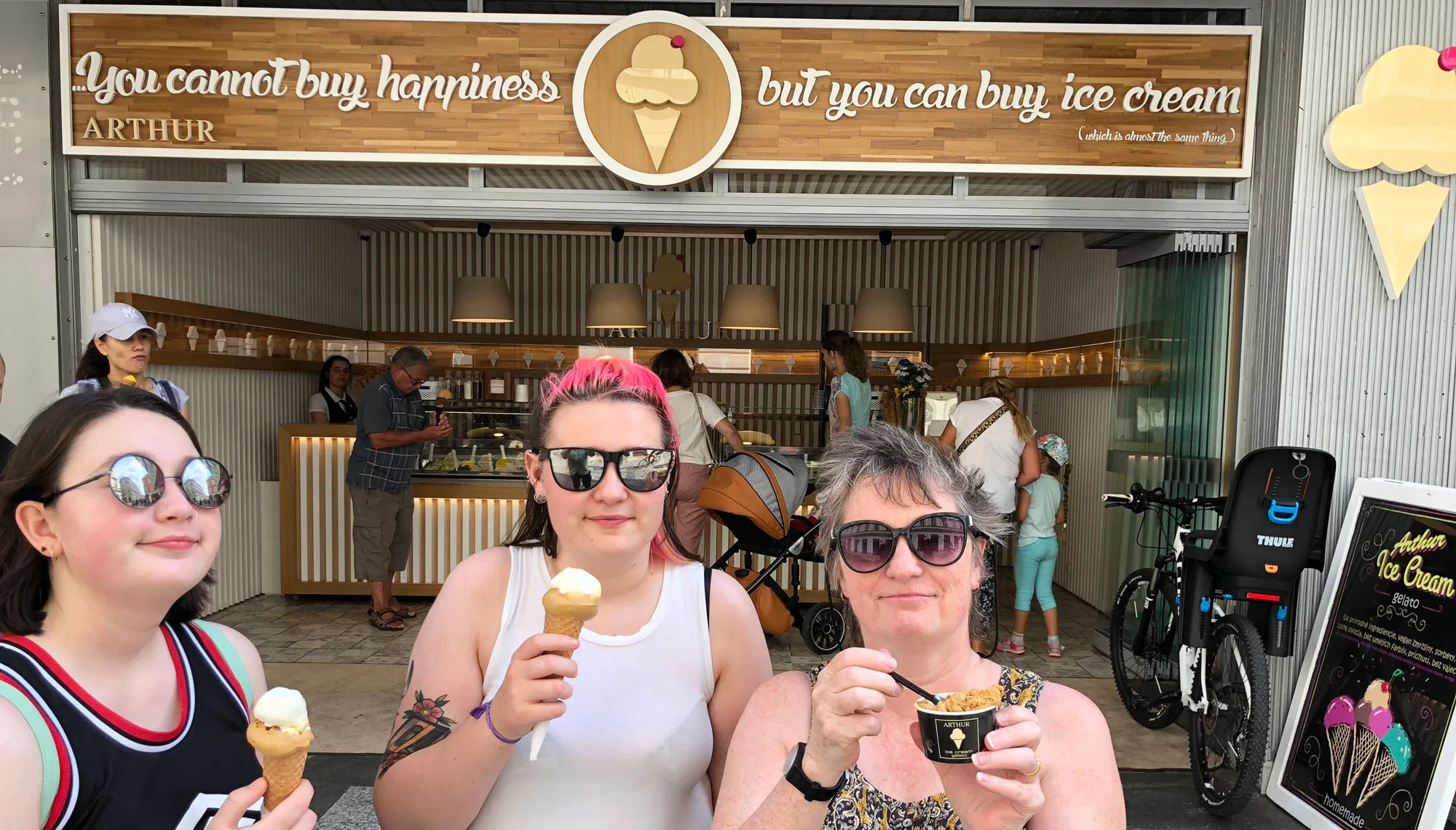 Fortified by the ice cream, Matilda, Ruth and Jaime walked up to the castle to take in the views and admire the historical baroque gardens which have been created at the castle. Three years ago this area was a muddy wasteland but it has now been transformed. Visitor regulations stipulate that those under the influence of alcohol or "persons exhibiting failure to keep up with personal hygiene" are barred from entry.

Perhaps it is just as well Robert opted to stay down in the town sampling some local craft beers.

Miles walked today: 4.6
Route Map: