Sunday, 19th August 2018
Today started with our eleventh train journey of this trip, the 09:00 from Bucharest to Constanta, arriving at 11:00. Constanta is located on the Black Sea; is the second largest city in Romania and its largest port. It also has a very large beach stretching north from the city, which includes Mamaia, a strip of sand 7 kilometres long and 300 meters wide, between a sea and a lake. This means that not only is Constanta a big industrial port but also a major holiday beach location for Romanians.
Unfortunately the main bulk of Constanta, like most of Romania is very run down, with many derelict and empty buildings. The old port area and the old town have fared a bit better.
So, having dropped off our bags at the hotel, we went for a walk down to the beach and then through the old harbour and into the old town.

At the end of the old town, between the old and new industrial port stands 'The Casino', being too expensive to maintain, it is now empty and left to decay.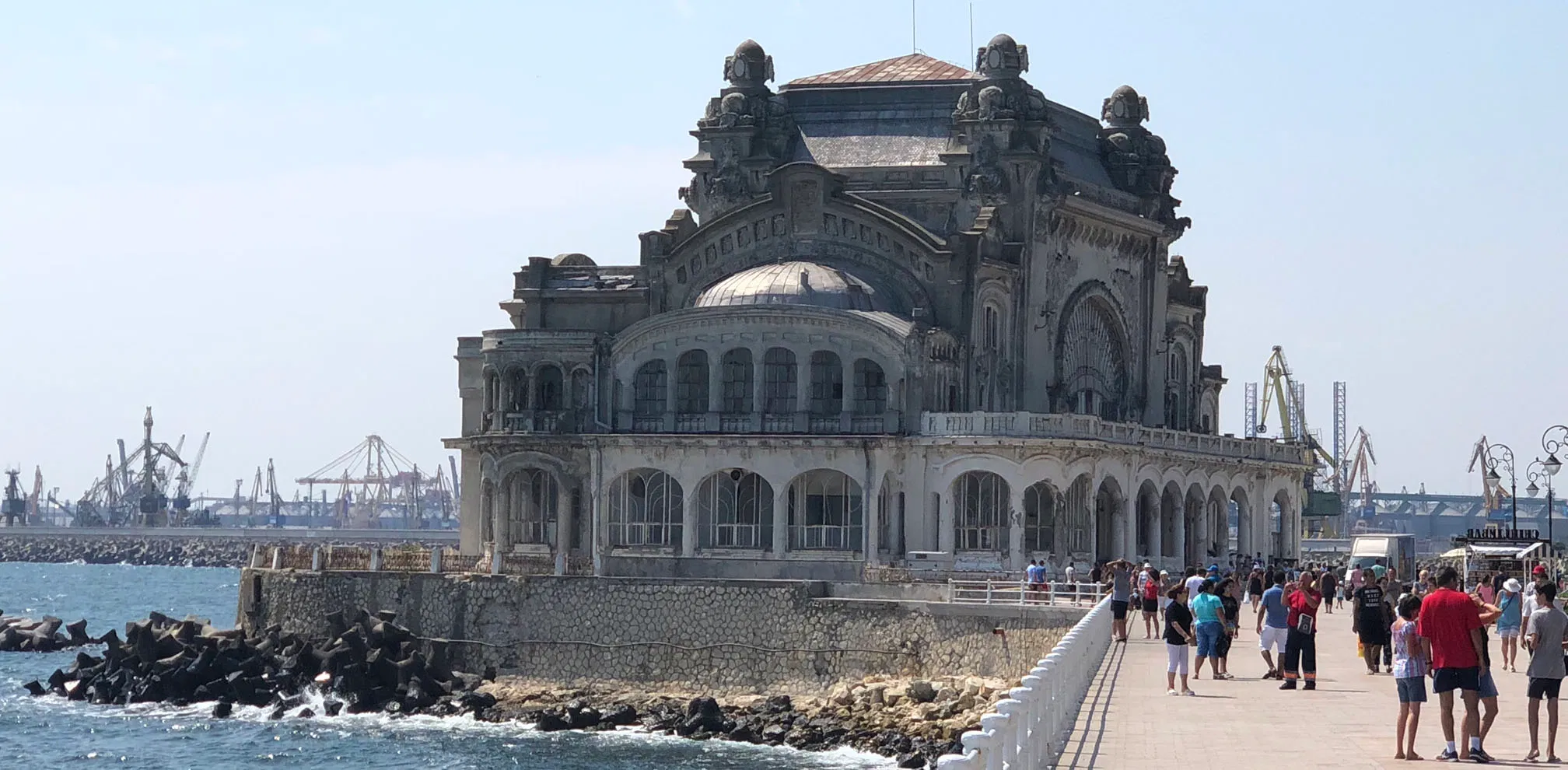 The Roman Cathedral of St Anthony stands next to the ruins of the first christian church, built in the second century. Constanta has been a valuable port for many years and has been controlled by many nations/empires over the years. The guide books state that there are 10 minority nationalities living in the city.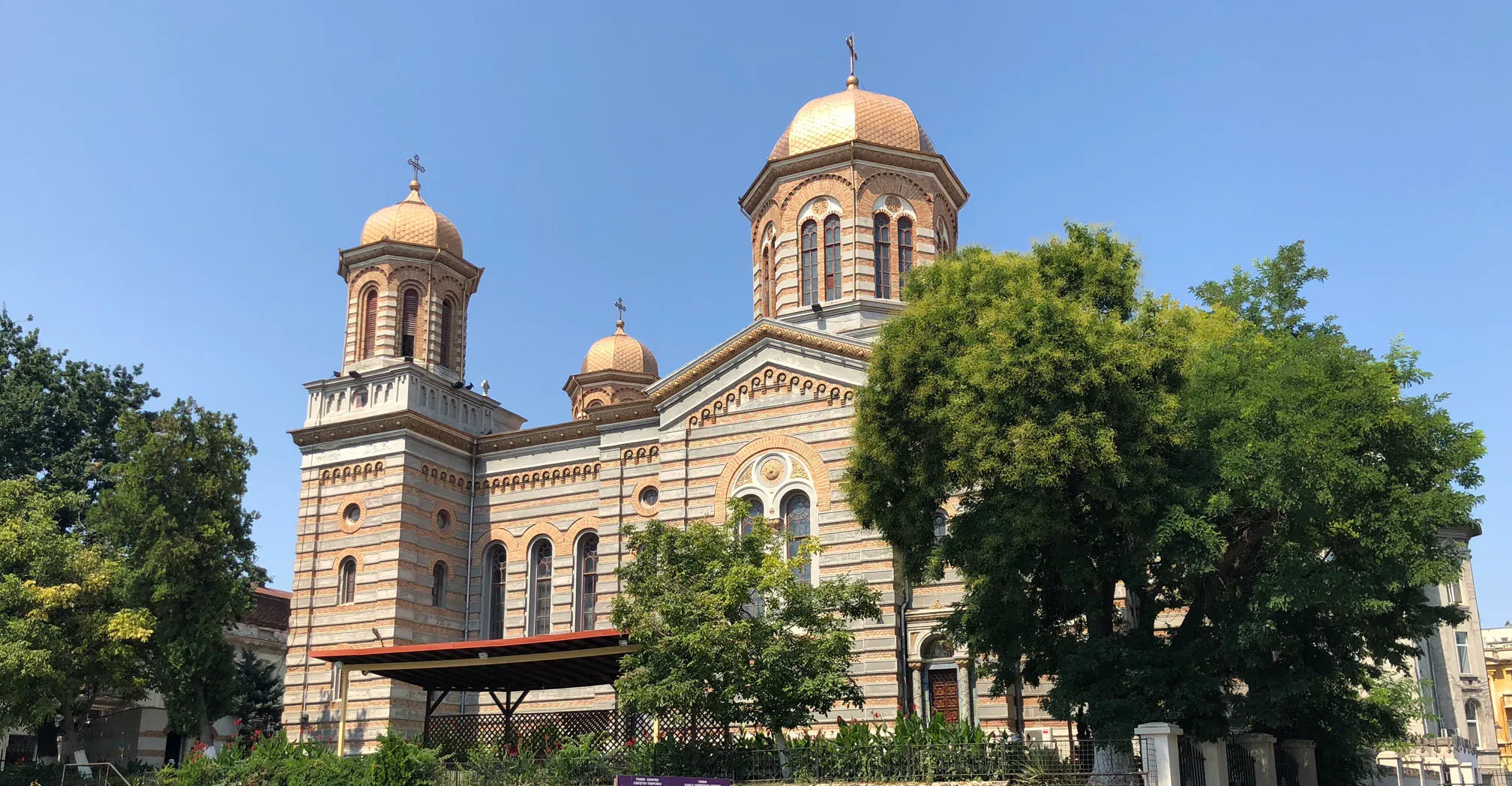 Like most Romanian towns and cities there is a central square, but unlike most it is not a centre for cafés and bars.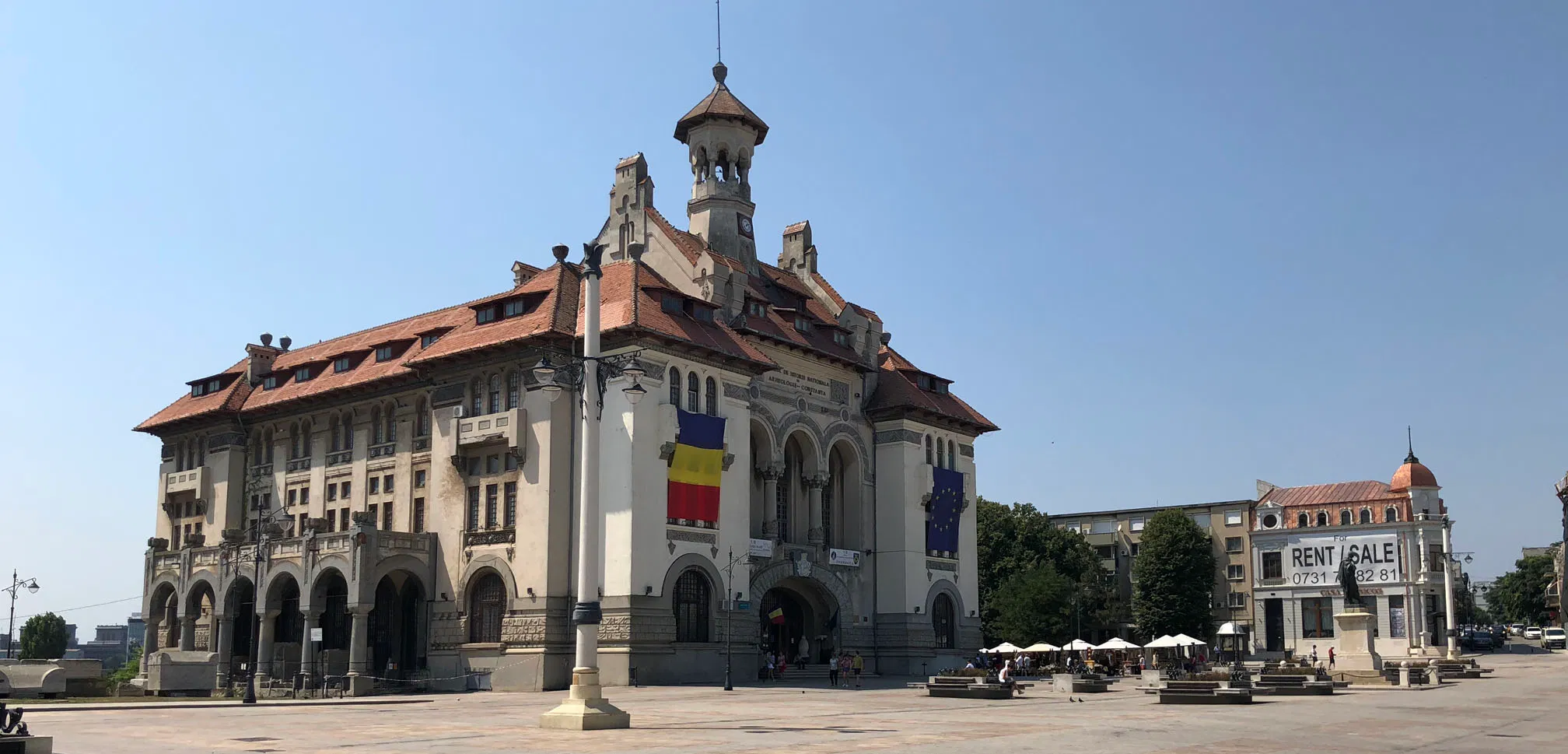 After spending some time walking round, our main focus for the afternoon was meeting Ruth and Jaime. They had flown from Stansted to Bucharest, in the morning, and travelled by train from there to Constanta in the afternoon. So, having met them at the railway station, we ate in the old harbour before retiring to our hotel.
Miles walked today: 11.1
Route Map: