Tuesday, 21st August 2018
So today is our first day of 12 on the River Danube, the second longest river in Europe, after the Volga [Russia], and at 2860km long, travels from Donauesschingen [Germany] to the Black Sea. It winds its way through Germany, Austria, Slovakia, Hungary, Croatia, Serbia, Bulgaria, Romania, Moldova and Ukraine.
Where the Danube joins the Black Sea is the Danube Delta. The delta is the largest bio sphere in Europe with a huge range of birds, flora and fauna. Its approximate surface area is 4,152 km2 and it is listed as a World Heritage Site.
We decided to join the excursion on a local boat to travel for a few hours around the delta. Firstly, we passed our cruise boat. Robert and Matilda's room is on the middle deck, ninth window from the left, with the curtains open.

Next we passed a military naval base. One of the ships moored up here is the boat that formerly belonged to Ceauşescu. It has a solid gold toilet. The boat is now used by the state for formal functions.

The delta is made up of three main channels of water with many small interconnections.

As part of the trip we were served a complimentary local Romanian fruit juice called wine. Although normally exclusively a beer drinker, Robert is making an exception today [no beer available and it was free]. Matilda was a little concerned that the guide seemed to tell the French members of the group not to give the wine to the fish: did she think they would compare it unfavourably with wine from France or is it a recognised pollutant? She declined a glass.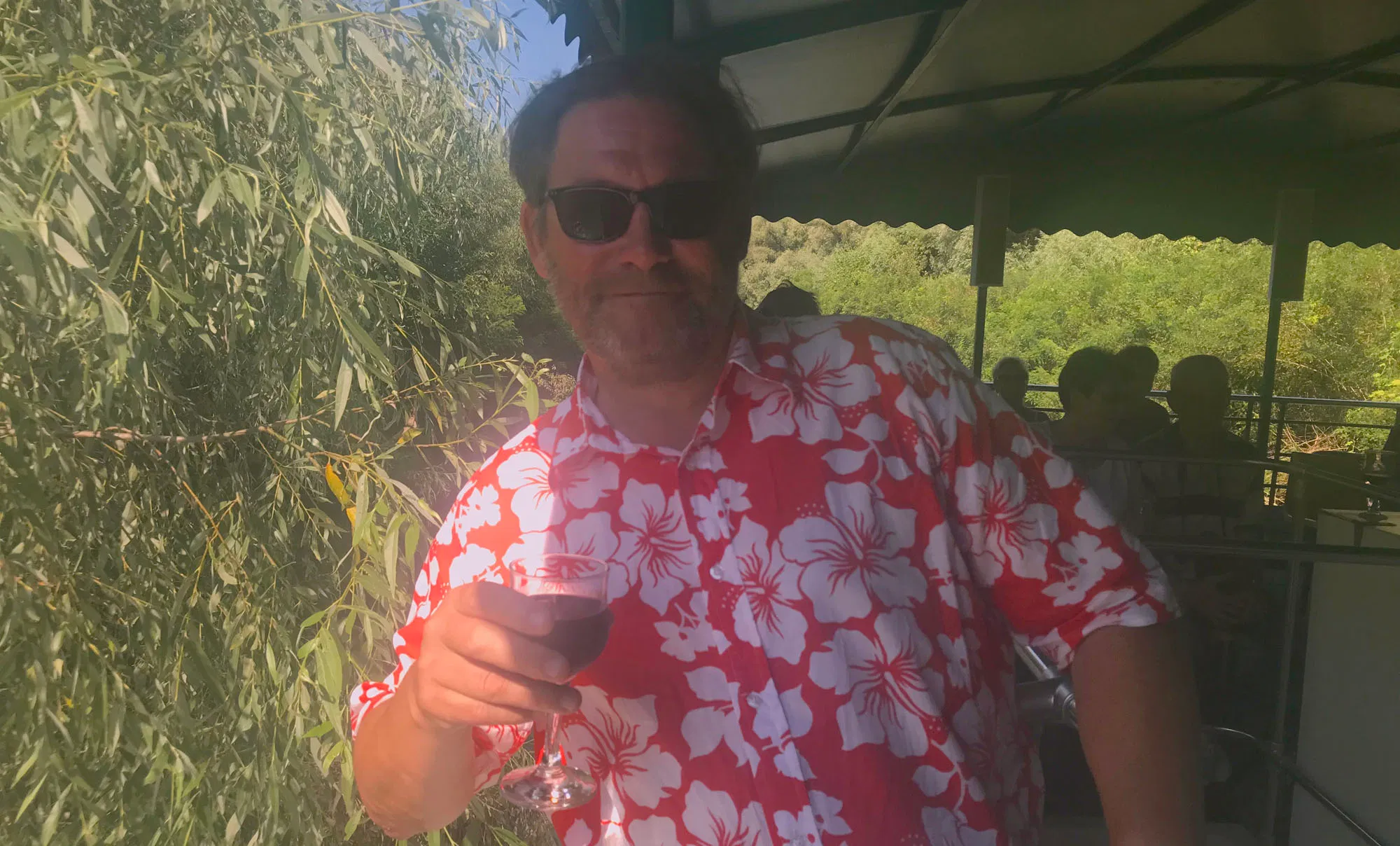 We can only have seen a fraction of the Delta and it was difficult to take photos which did justice to the wildlife but there were pelicans – a symbol of the Delta – as well as little egrets, pygmy cormorants, gulls, frogs and fish to be seen. However, we were told that many of the birds would already have started their migration so at this time of year there may be fewer birds.

There are relatively few residents and many of the local fishermen, who need permits to fish, have floating houses.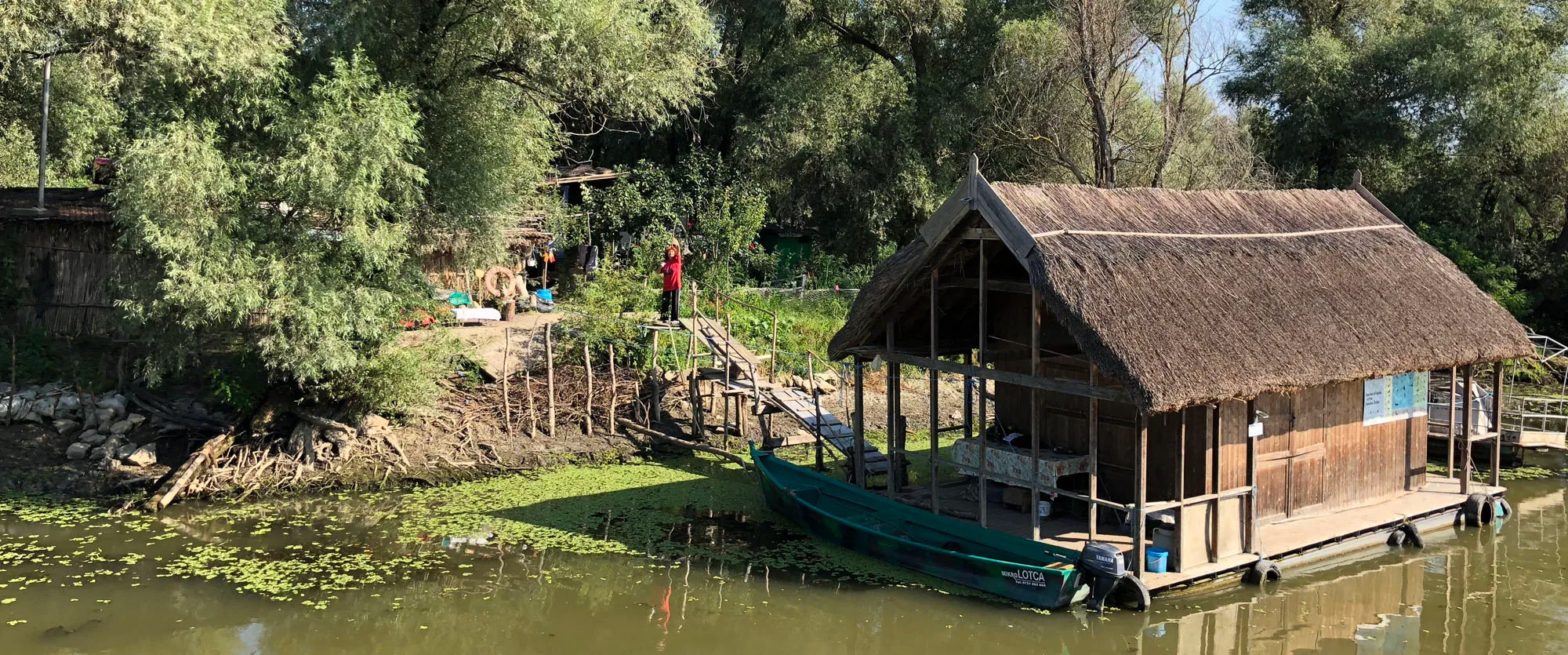 As you know, Robert loves a tour party, but made a special effort today to enjoy their company…


At lunch time we returned to the cruise boat to start our 2,000km journey upstream to Linz in Austria. As we leave Tulcea we have Romania on the left [starboard] and Ukraine on the right [port].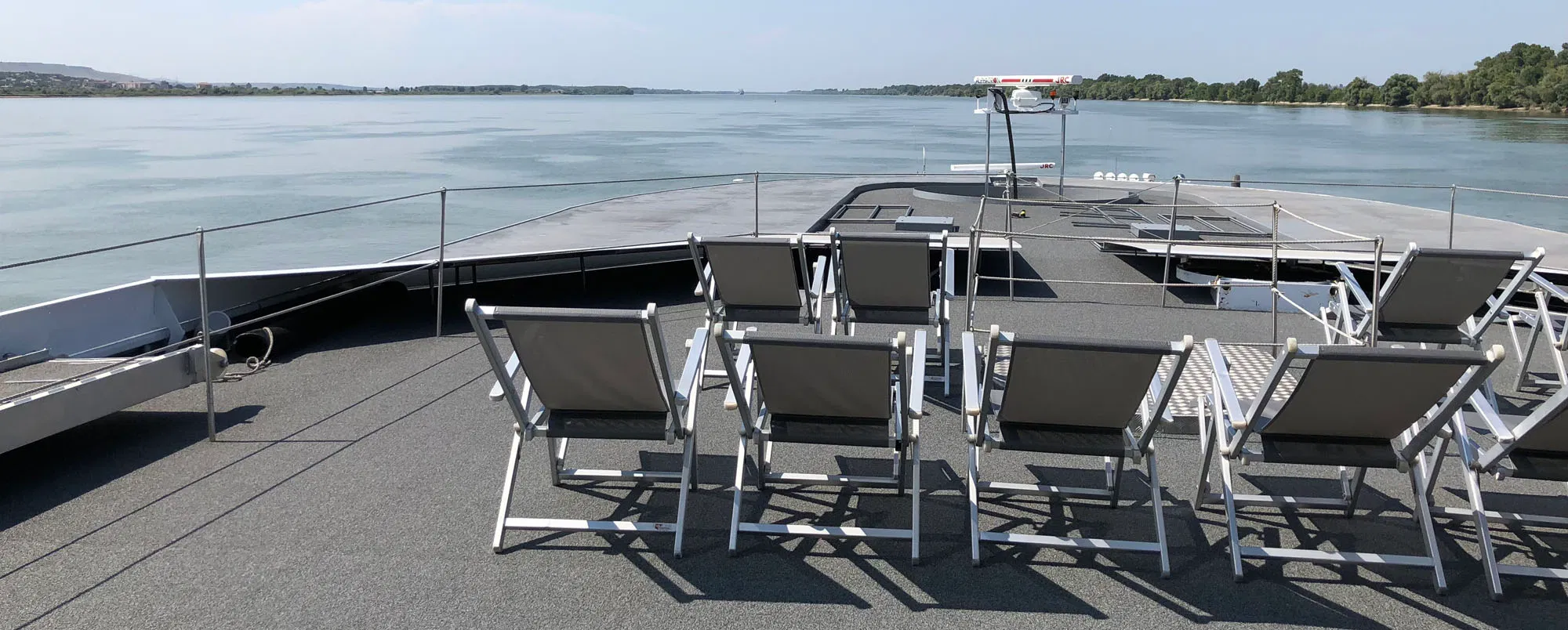 As we journey so close to Ukraine it is important to switch off the roaming data on the mobile phones…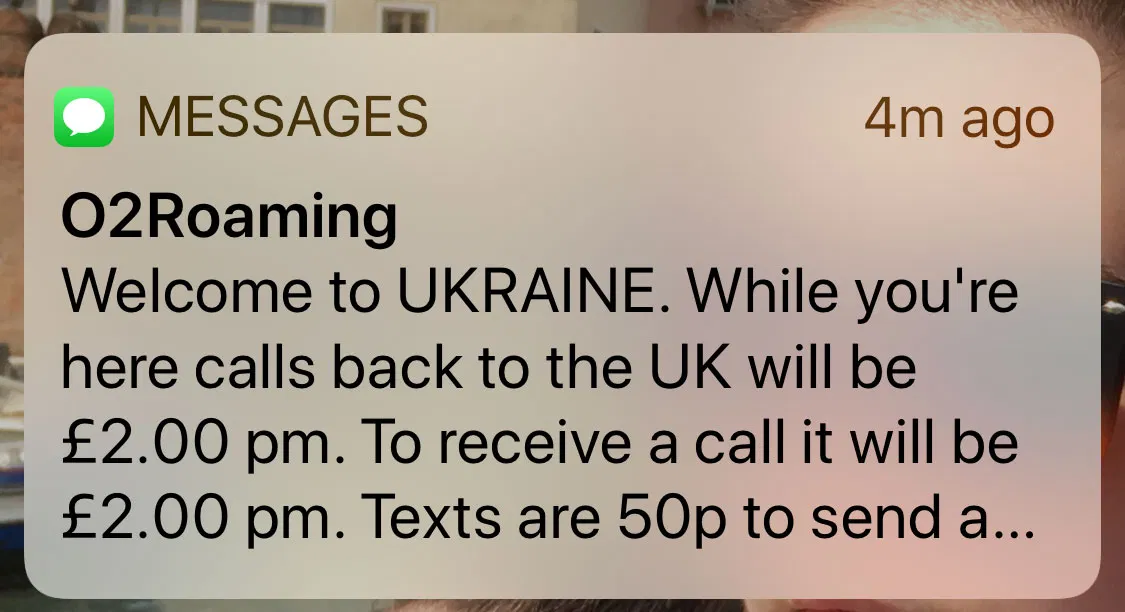 Miles walked today: 2.2
Route Map: