So, to finish off this brief trip we took a morning walk with Ralf along Southwold harbour. Our aim was to have breakfast at the Harbour Café. Unfortunately when we arrived there were other groups sat outside with their dogs. Although Ralf was on his best behaviour the other dogs did not seem to like him and expressed their views loudly. We decided to make a hasty retreat when we noticed another outside seating area belonging to the Café. Away from other customers and in the sunshine we were able to relax and eat our cooked breakfasts. (Ralf particularly enjoyed the ends of Robert's sausages).
After packing up at the campsite we made a stop at the reception to book another trip as a pre-retirement weekend for Matilda. This time with Ruth, Jaime and Harrison as well as Ralf: two pitches required and canvas will also be involved.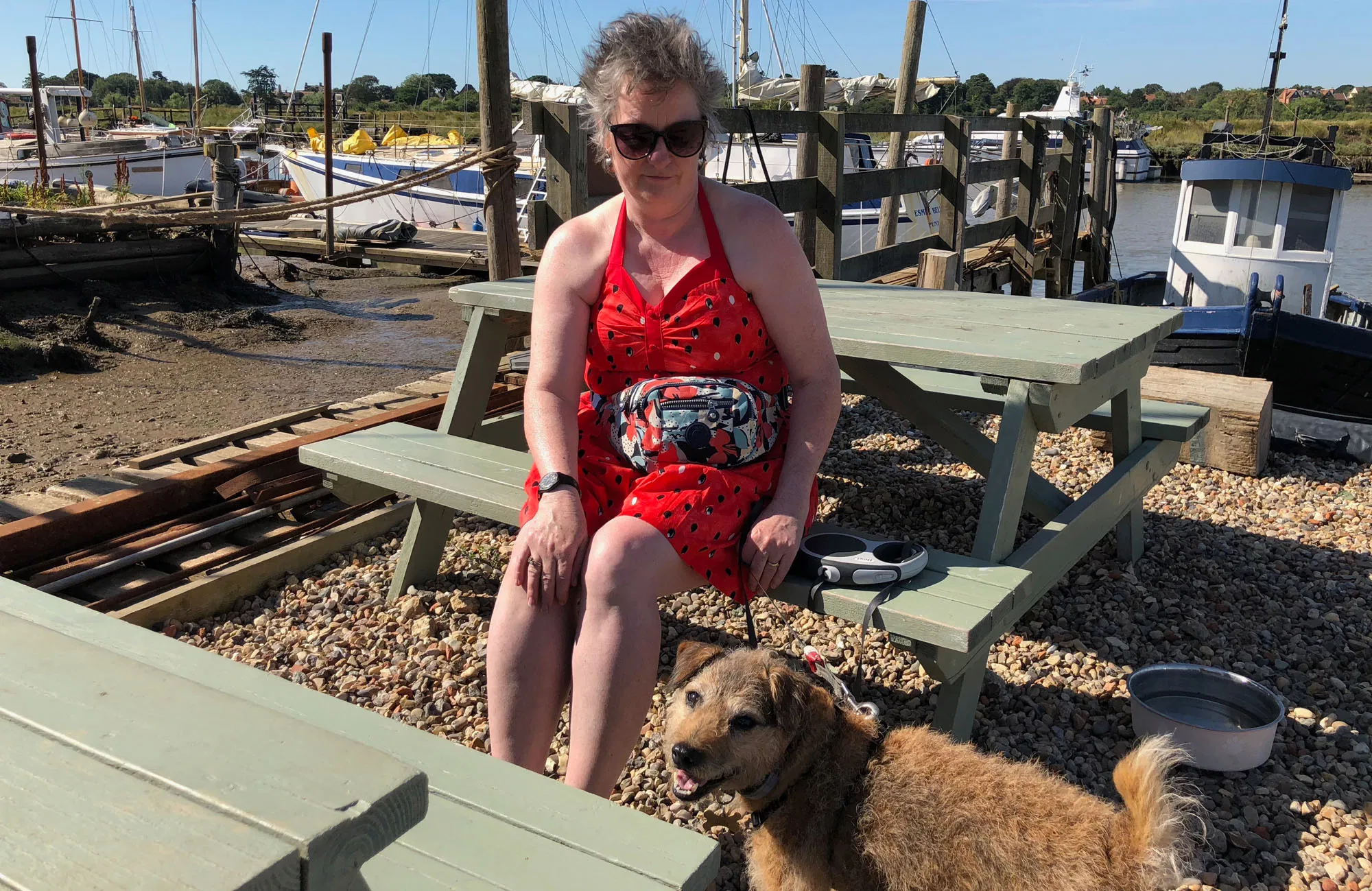 And the reason for the blog's title: Ralf passed his trial trip…he will now be joining us on our two month European trip (in Alan) starting in October. All we now need to do is to get him a passport and plan a more rural route.