Tuesday, 9th October 2018
Our first European adventure in Alan began with a crossing under the English Channel on Le Shuttle. The Channel Tunnel is the longest undersea tunnel in the world – the section which is actually under the sea is 38km long – and it reaches 250 feet below sea level at its lowest point. Fears that this depth and the potential changes in air pressure might play havoc with Ralf's highly-tuned canine senses were entirely unfounded and the crossing passed uneventfully. None of the border controls seemed at all interested in Ralf's passport but presumably there will be more stringent checks when we want to take him back into England.
From Calais we drove north along the cost, past Dunkirk to Westende in Belgium. So, although strictly speaking Ralf has been to France, he took his first steps on foreign soil in Belgium. We had planned to stay in a camp site which had various facilities, including a swimming pool and bar but the sat nav took us to its poorer [and probably cheaper] relation, the aire next door. We had already paid, aided by two very helpful Belgian motorhomers who recommended a pitch, before we realised our error.

It is just a short walk to the beach, although we had to walk along some distance to be able to traverse the roadworks for the new tramlines. There are the remains of WWII fortifications in the dunes and the beach seems endless. Almost nothing was open out of season but it was easy to imagine that in the summer the wide promenade by the seafront would be thronging with sun seekers and holiday makers. Thankfully we did find a beach bar, where we were able to sit in the evening sun enjoying our first Belgian beer of the trip.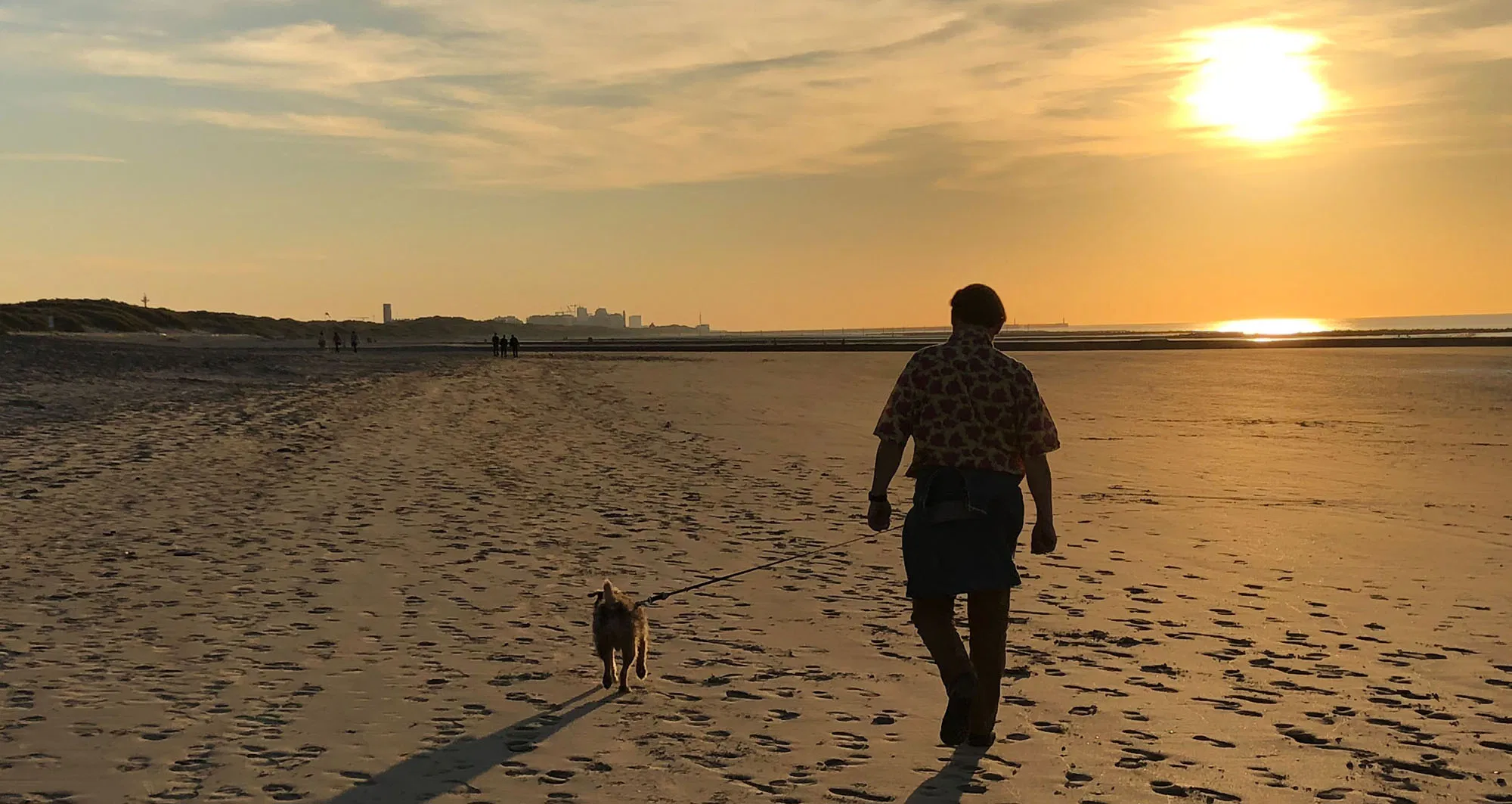 Walked today: 6.21miles
Driving distance today: 149.2miles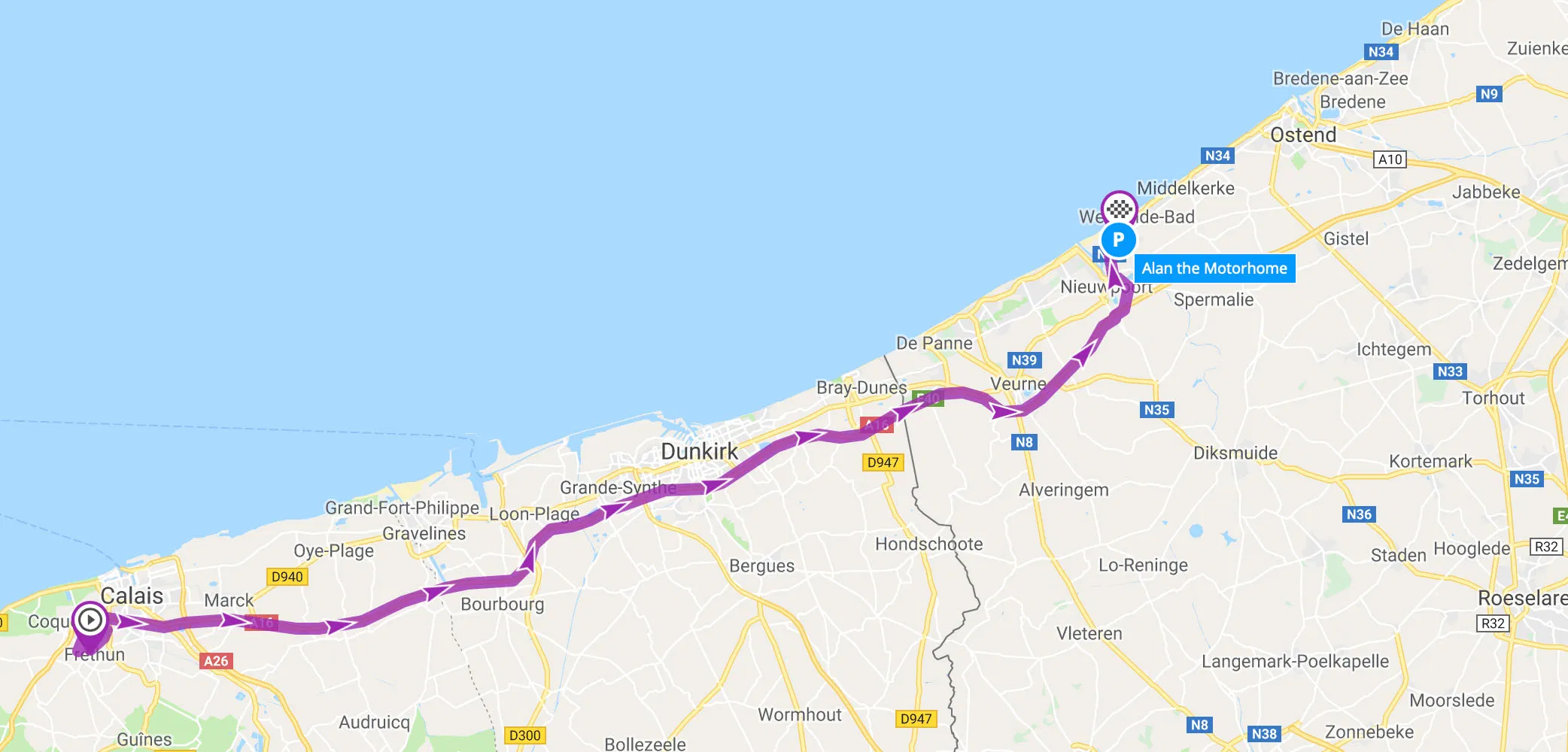 Overnight location: N51'156167º E2'759132º Kompas kampeerautoterrein: