Ralf, our eleven year old Lakeland Terrier, has today been inaugurated into the Travelling Herd.
Robert wants him to join the first European trip but Matilda was unsure how well he would cope with this new adventure and planning a two month trip as his introduction to the motorhome life seemed overly ambitious to her. Particularly as Ralf is not always a happy traveller as he associates car journeys with going to the vet. So the first trial run is to Southwold, a beautiful and unique place which has been passed down through the generations: Matilda was taken here on holiday as a child and has subsequently introduced Robert, some long-standing and cherished friends as well as her children.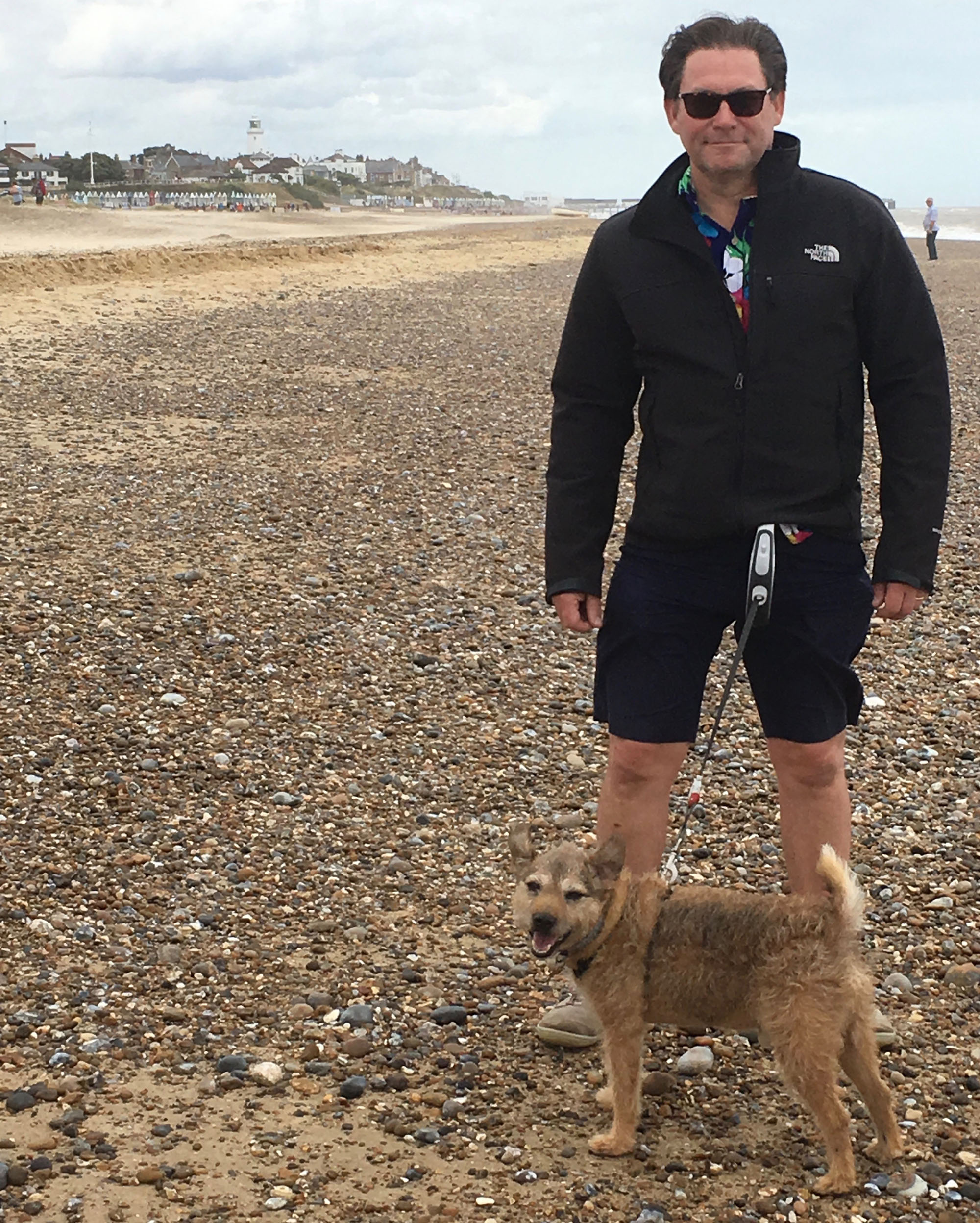 From our pitch, we can see the lighthouse across the marshes and you can walk dogs from here to a certain point along the beach. Ralf, who unlike many Lakeland terriers is a little water-shy, loved the beach and frolicked along the sand like a much younger dog. We could not interest him in going in the sea, however.
Our walk led us to the Lord Nelson pub, which was previously our regular stop on the way home from the beach when the girls were young for us to sit outside with a beer whilst they had an ice cream. Today we noticed other families doing exactly the same. There is now a gelateria on the corner opposite which I am sure our girls would have wanted to frequent and which we may have to visit before we leave. We also met and chatted to other holiday makers who had also visited Southwold for several generations.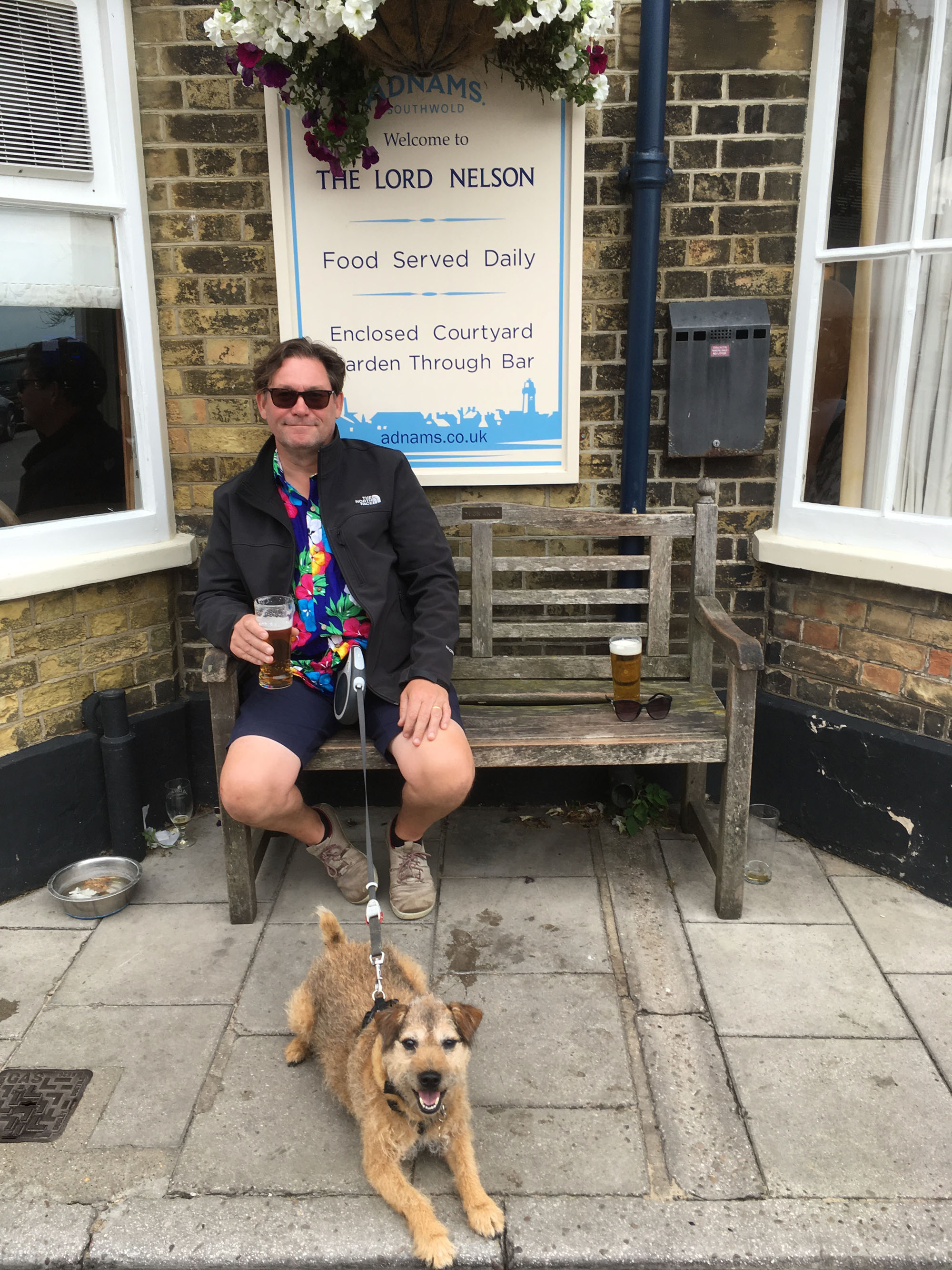 Robert reversing into the parking space and we were subsequently advised that we had not lined ourselves up properly with the plot demarcations.
Lesson for the day: experienced motorhome/caravaners are territorial and seem to mark out their personal space with windbreaks – we may need to buy some.