Last night we realised that the windbreaks, mentioned in the last post, which many use to mark out their territory on a camp site, are not necessarily effective against a curious Lakeland who is prepared to sneak under a motorhome and poke his nose into someone else's personal space.

Robert is the self-styled chef for this trip. Matilda was a little concerned that the preparation of the breakfast muffins for the morning seemed to take precedence over her evening meal. Robert is not going to make a short order chef any time soon: he does produce quite a professional English muffin, except when demands are being made for an imminent meal. The phrase 'critical path flow' springs to mind. But the view of Southwold beyond the muffins is very picturesque.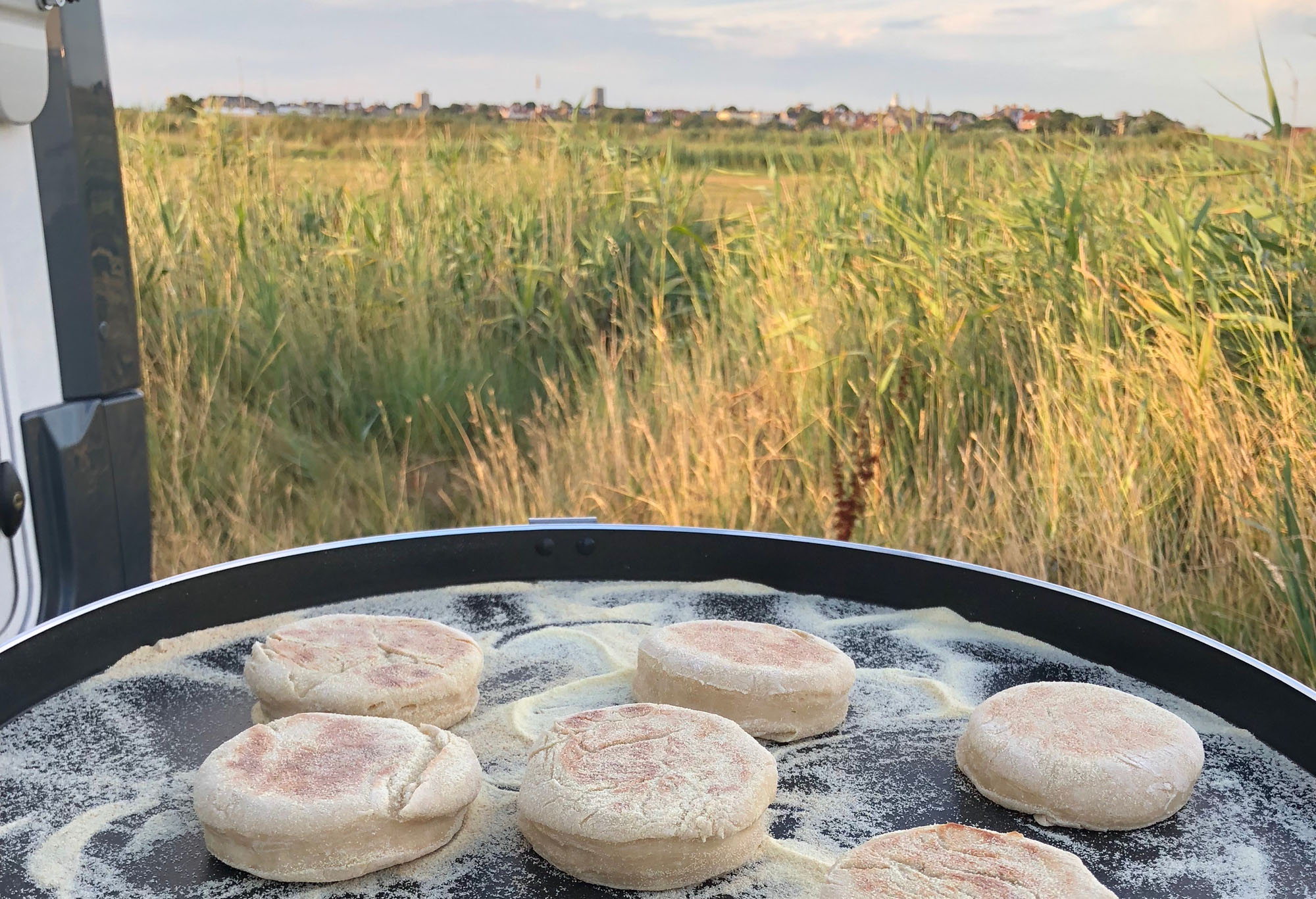 The first morning waking up in the motorhome with Ralf was punctuated by whimpers and urgent indications that he wanted to go for a walk. Robert would have preferred a chilled start to the day including a coffee but Matilda persuaded him to head out. A passing dog walker commented, "I think it's going to rain." We smiled politely, but turning back to look in the direction he was heading we realised why. Completely drenched by the time we returned to Alan, it provided the ideal opportunity to test the DryRobes which proved to be perfect for the situation. A really cosy way to dry off and warm up.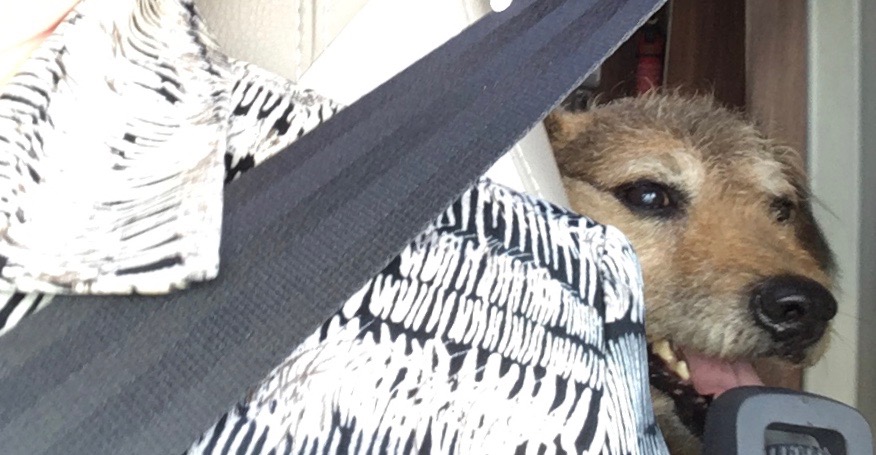 From an uncertain start in Alan, Ralf has now become a bit of a back-seat driver. His main comment seems to be to howl to be let out whenever we stop.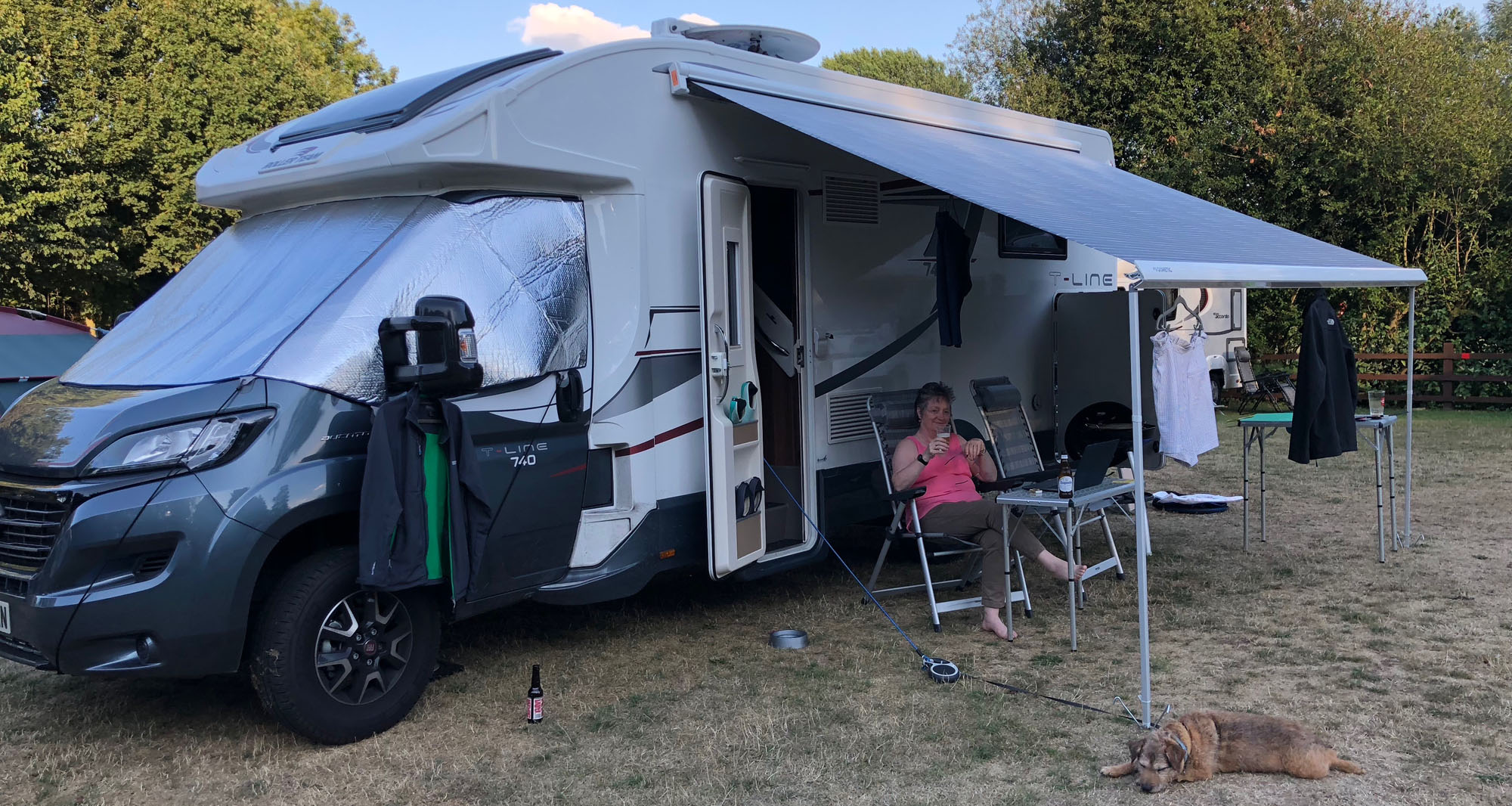 We booked to stay in Norwich so we could visit relatives, and found a less child-friendly site within walking distance of the town centre: so peaceful and calm. We chose to walk outwards towards Trowse and although we did not get to the recommended micro brewery, found a pleasant pub to take a break in.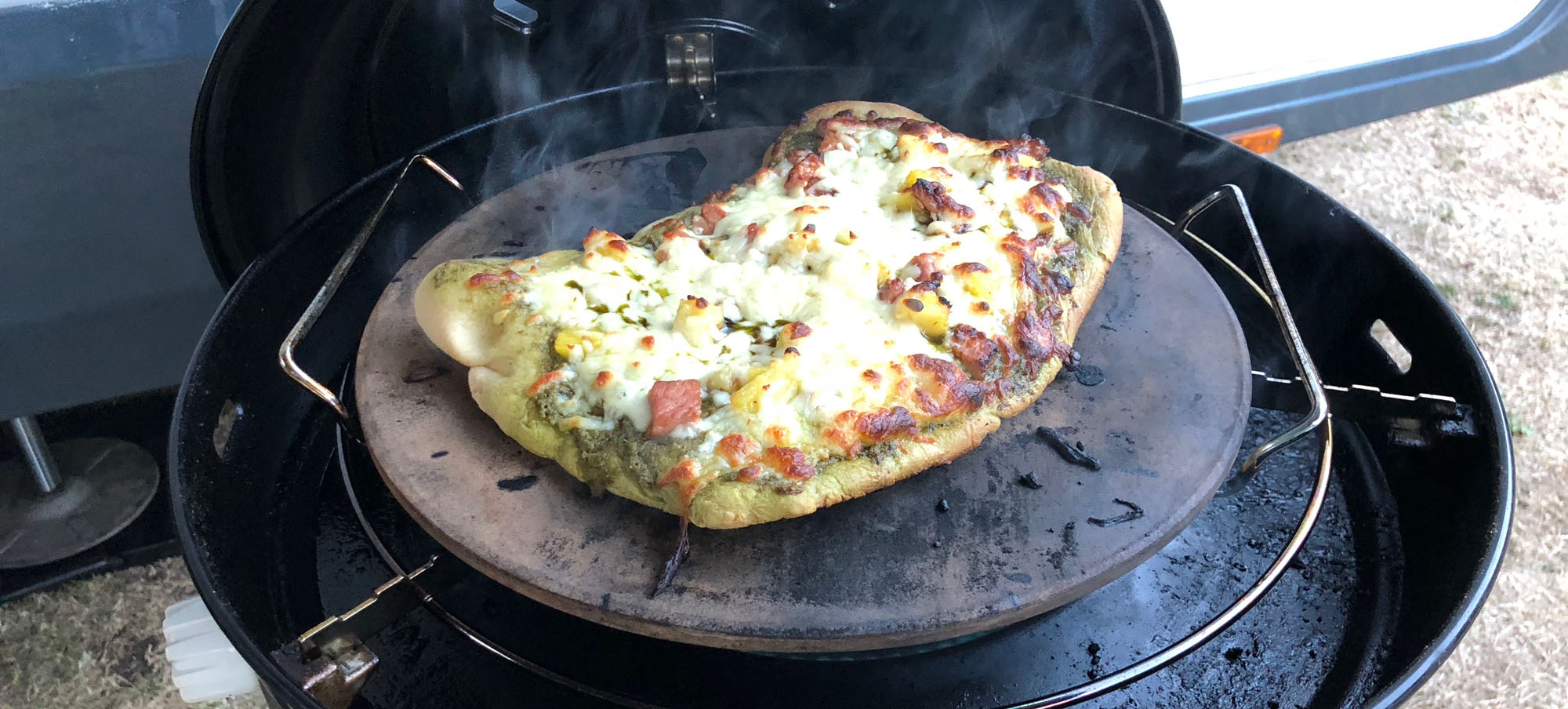 Robert's planned meal for today was pizza, made from the flour up, successfully cooked in the BBQ and it is surprising how versatile this item of cooking equipment is proving to be. Muffins, BBQ, pizza and tomorrow promises paella.