Thursday 25th to Saturday 27th November 2021
Earlier in the year whilst restrictions were still in place we started planning a trip with friends to the Christmas market in Bath. Robert felt that this was too good an opportunity to miss and that it should be scheduled to coincide with a match at Bath RFC's home ground at The Rec.
Restrictions were subsequently eased and our friends voted to go further afield to Bruges for some foreign festive fun. By this time however Robert had his heart set on the rugby match and one of the things on Matilda's wish list of (postponed) activities to celebrate her 60th birthday was a visit to the Thermae Bath Spa. Having had limited travel opportunities recently we decided we could afford the time and the money to visit both Bath and Bruges.
Robert booked a two hour session at the Thermae Bath Spa on Thursday 25th and tickets to the Bath versus Exeter Chiefs match for Friday 26th November, not necessarily in that order.
It was strangely satisfying to be boarding an intercity train again at Paddington and to find ourselves gliding out of the station on another railway adventure.
Luckily when we arrived in Bath we were able to check in early and deposit our minimal luggage. Matilda was particularly pleased to find that, although we did not have much of a view, we had been assigned to a movie themed room.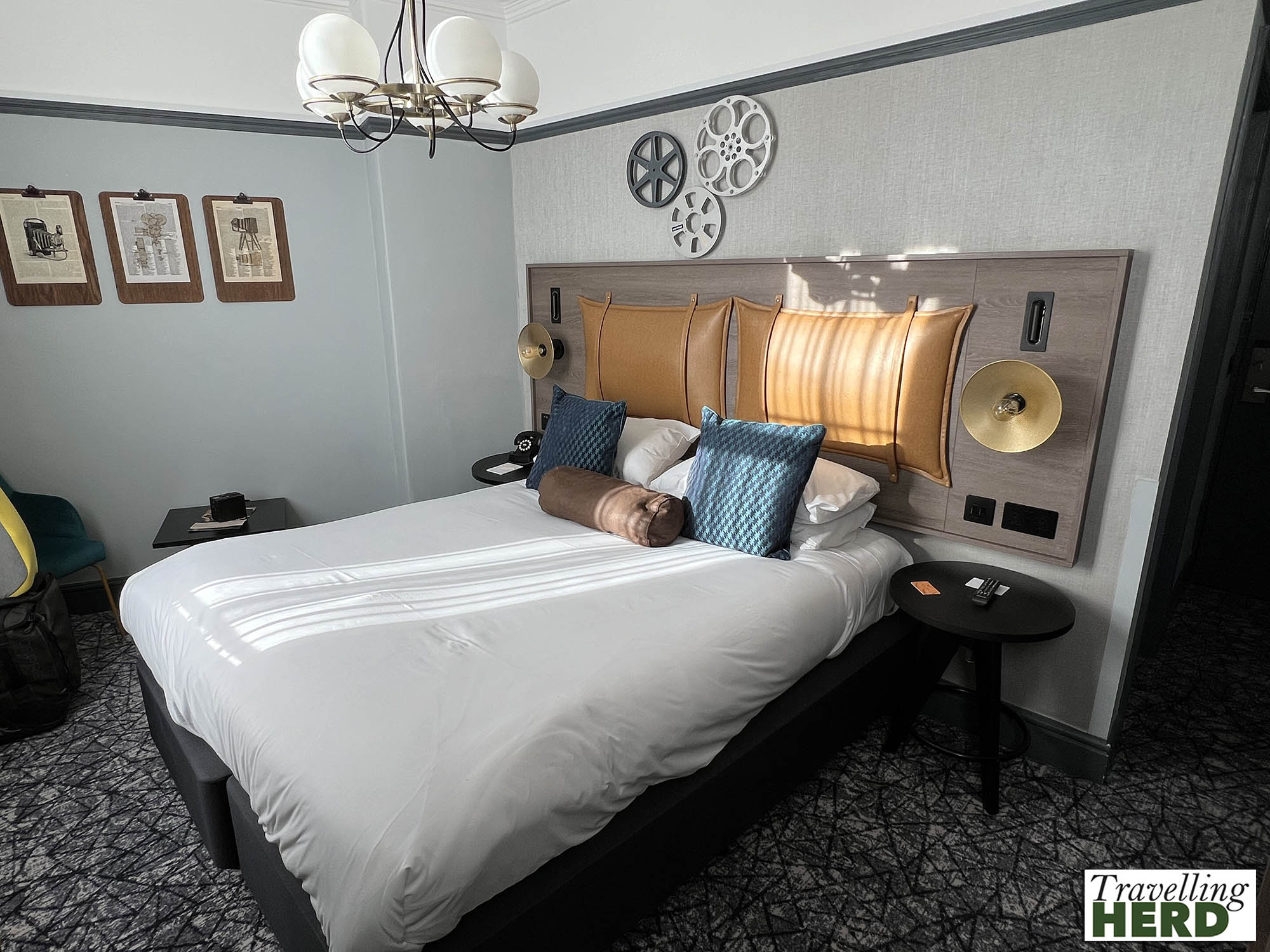 We took a brief stroll around the city, where stalls were being set up for the Christmas Market and past the Spa where we glimpsed the lifeguard at the rooftop pool we were due to visit later.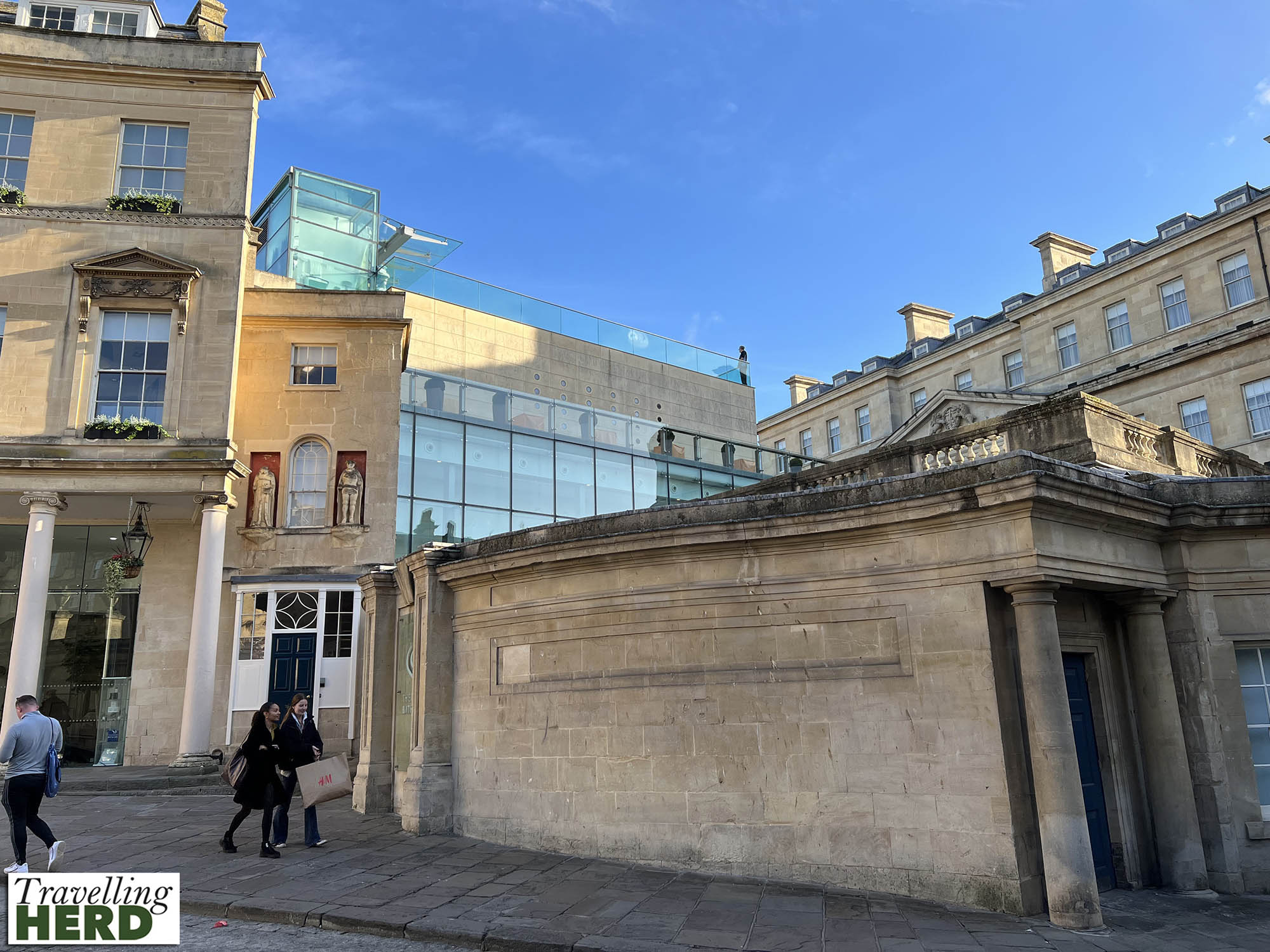 It seems that planning our trip around the rugby meant that we were a little too early for the Christmas market to be in full swing. We walked on up Gay Street, past the Jane Austen museum, through The Circus and on up to The Crescent.

Photography and mobile phones are not allowed in the Spa but we had timed our session to encompass sundown. This also seemed to be the time when a more mature customer profile gradually gave way to younger couples. Unfortunately, the view is somewhat limited by surrounding buildings but it was good to watch the steam rising off the water as the outside temperature fell.
After our spa session, we strolled past the Abbey which was now illuminated and starting to spread the festive spirit . . .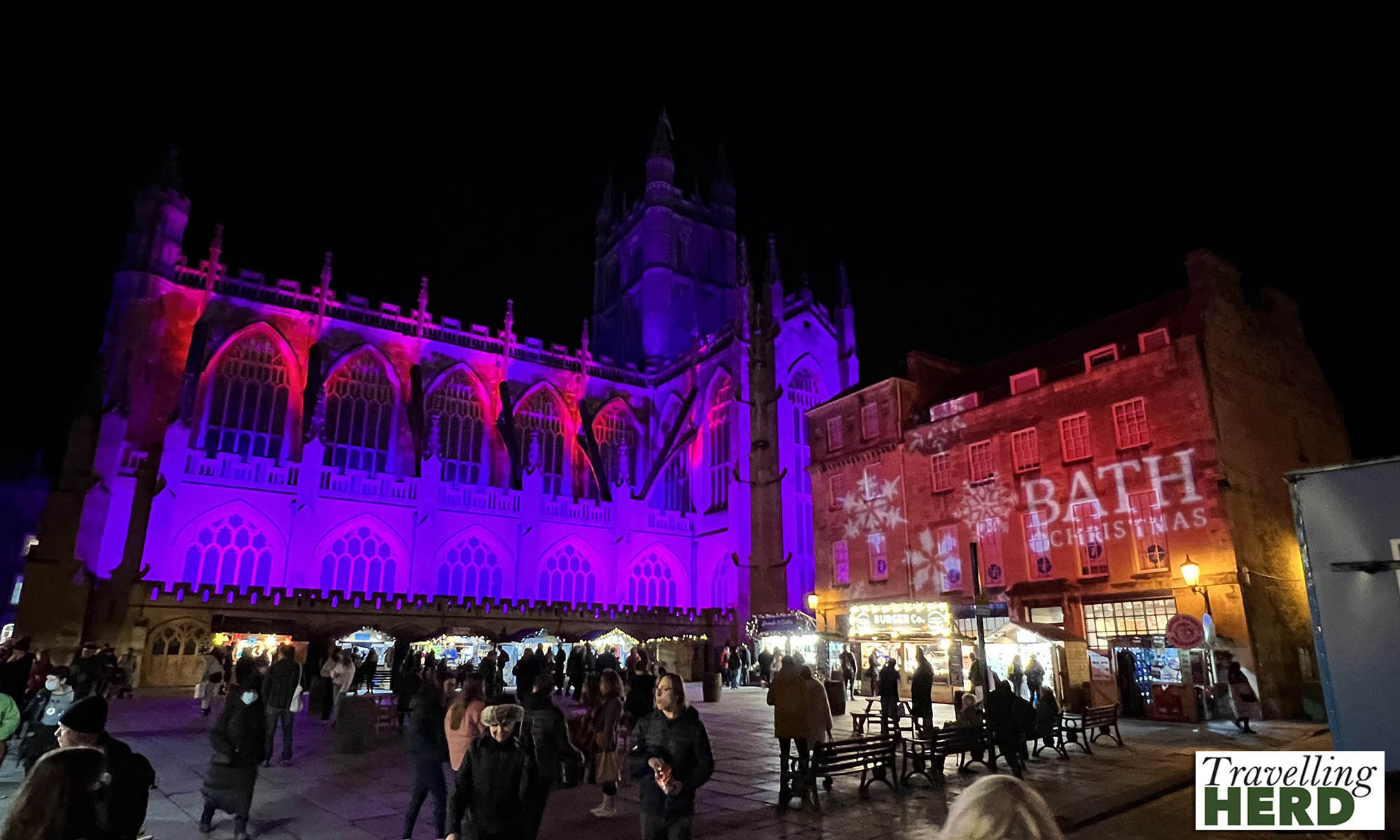 . . . and across Pulteney Bridge to Beercraft a micro-pub and bottle bar we had enjoyed on previous visits to the city.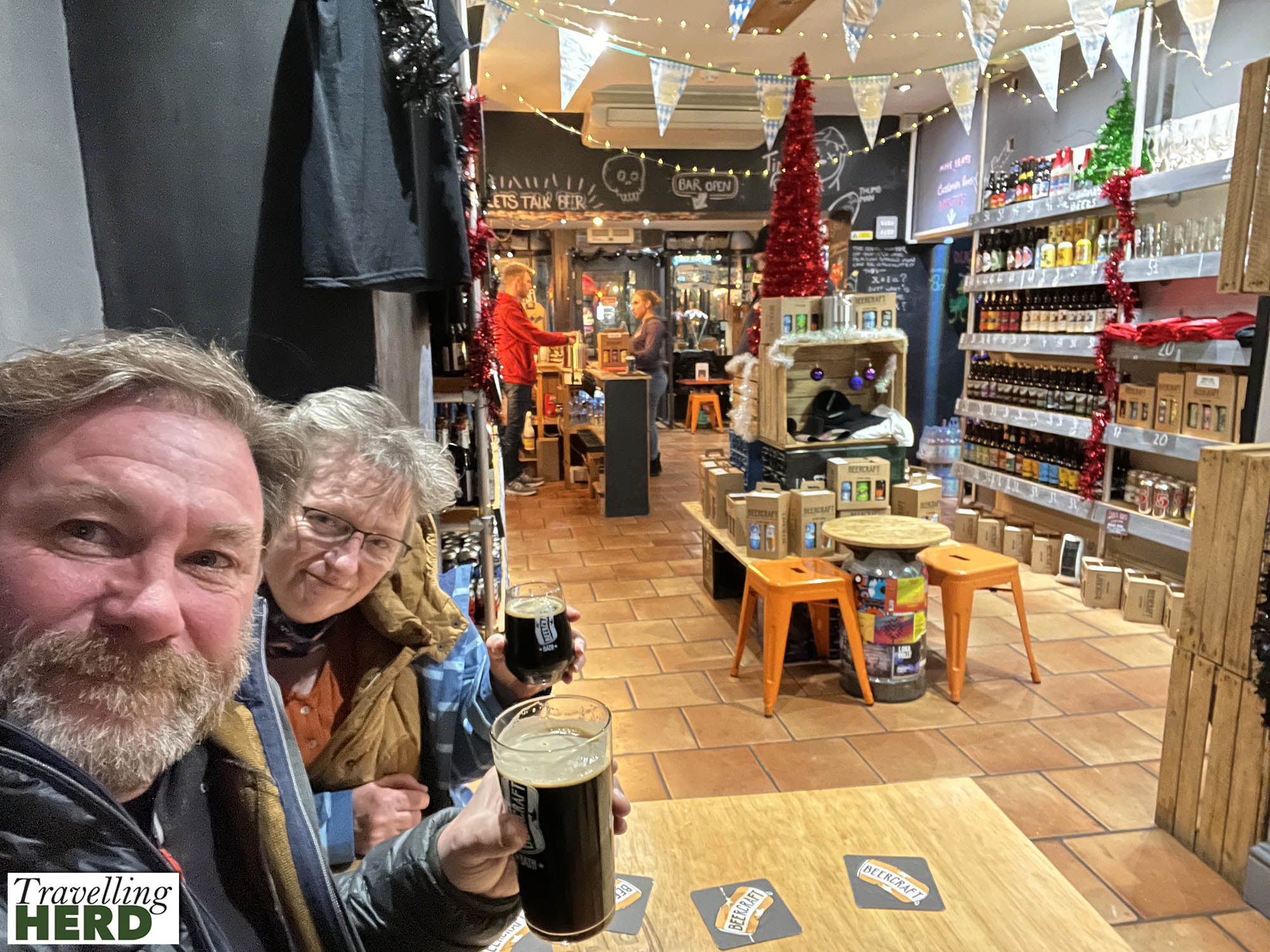 Almost opposite here is a Fuller's pub called The Boater and we dropped in for a pint before heading off to find food. A two hour soak can be exhausting.
The following morning, having been blessed by a lie-in we breakfasted and went forth to explore some more. Matilda had hoped to re-read either Persuasion or Northanger Abbey whilst in Bath but had not finished her previous book in time. Nevertheless we went to look at the Assembly Rooms . . .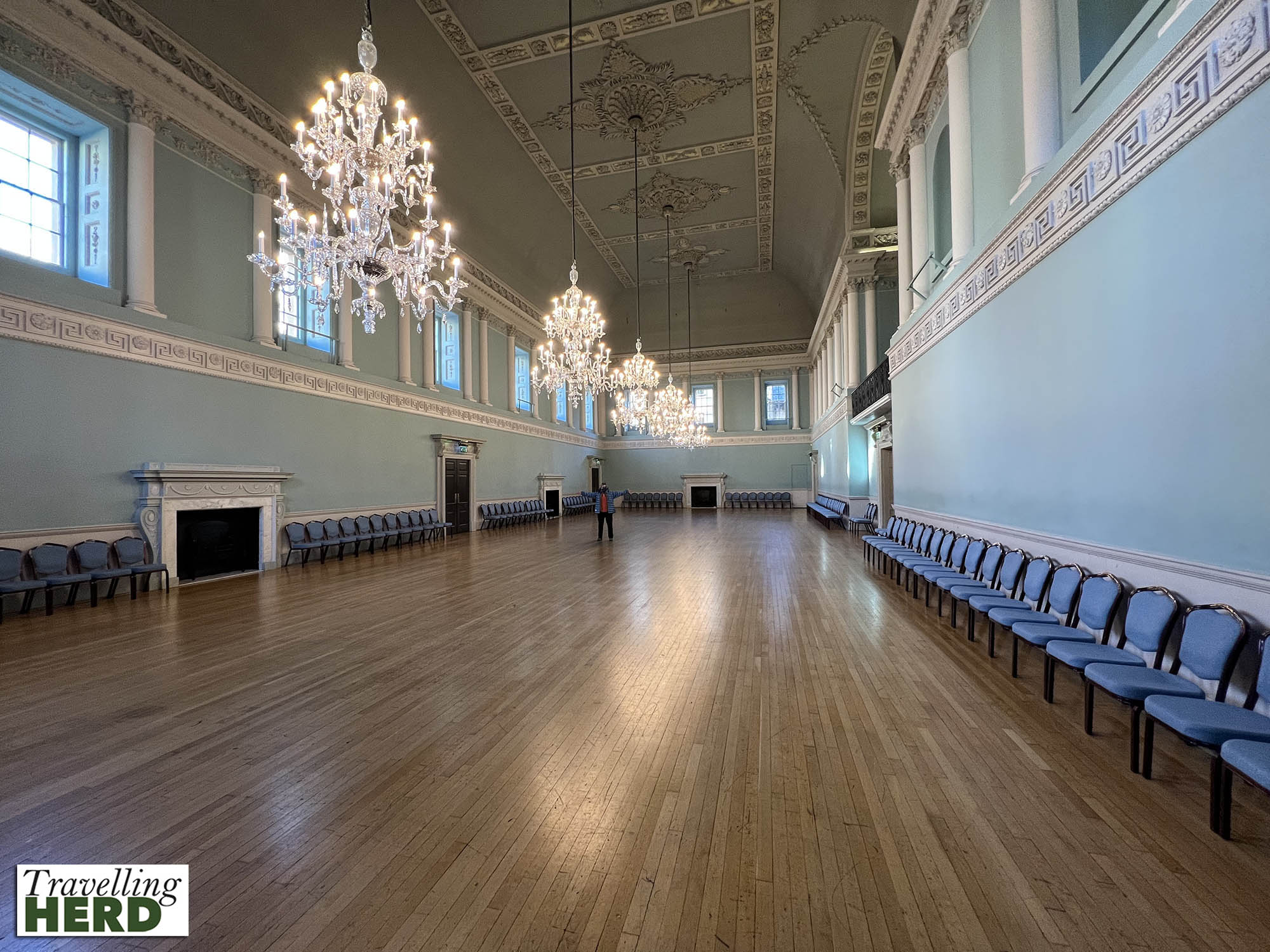 . . . where she imagined demure Jane Austen heroines in attendance. There is no entry charge to enjoy all this Regency splendour.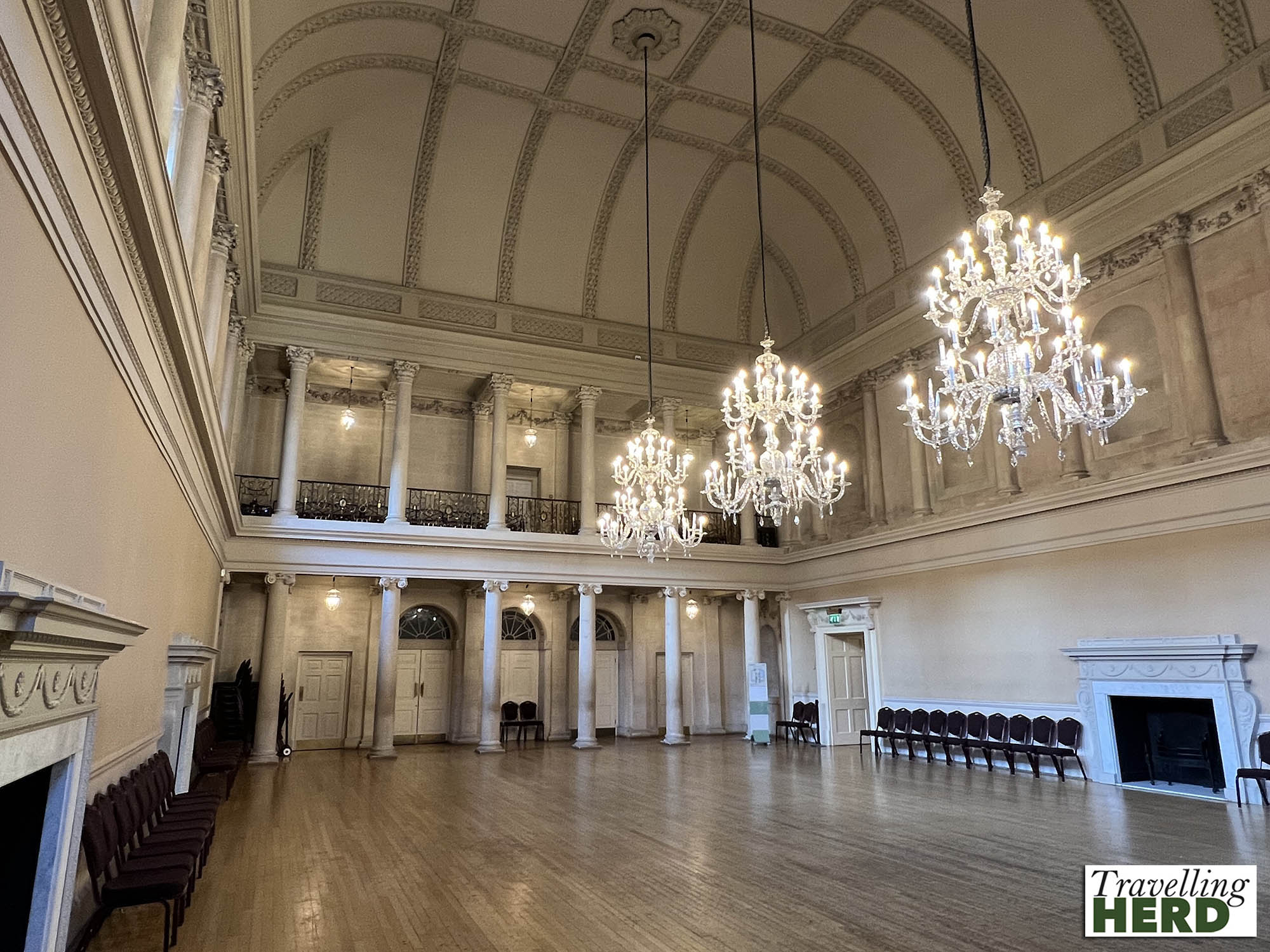 From here we set off to do some shopping which included acquiring cheese truckles from the Christmas market and a selection of ales from Beercraft.
The last time we visited the city, work was underway to lift and re-lay the flagstones in Bath Abbey so we decided on a return visit to check on progress. These works had been completed and we found that we were presented with the unlikely sight of Luke Jarram's artwork entitled Museum of the Moon suspended over the nave.
This art installation is six metres in diameter; is covered with detailed images of the lunar terrain acquired by NASA and is accompanied by an evolving surround sound experience featuring Neil Armstrong's famous words from the first moonwalk.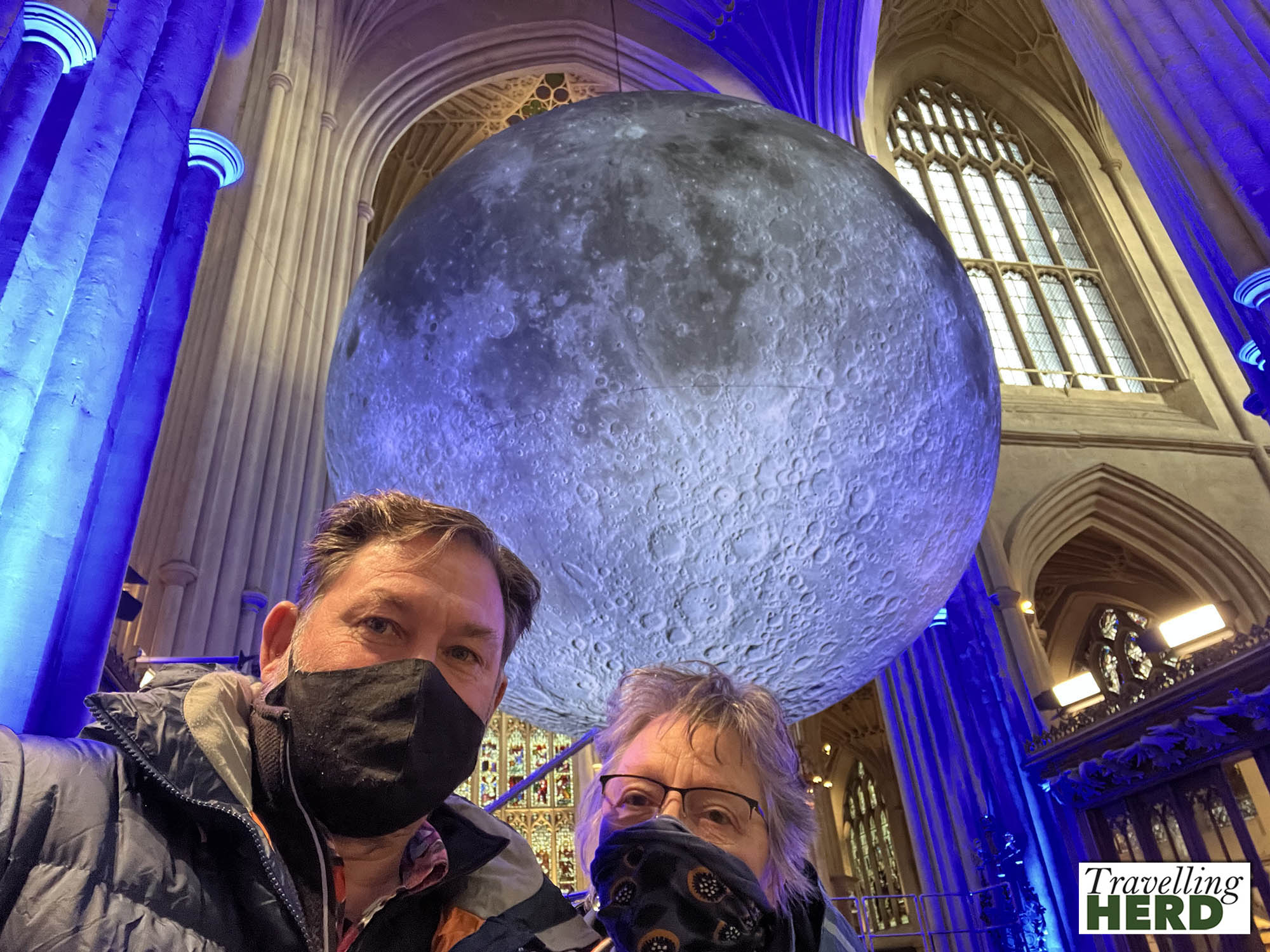 Our evening's entertainment was provided by the rugby match. The ground is very central, located just across the River Avon from the Abbey. Our seats were close to the touchline with an excellent view. Robert felt the need to take advantage of the two pint "queue buster" although the queues were a fraction of the length of those at Twickenham.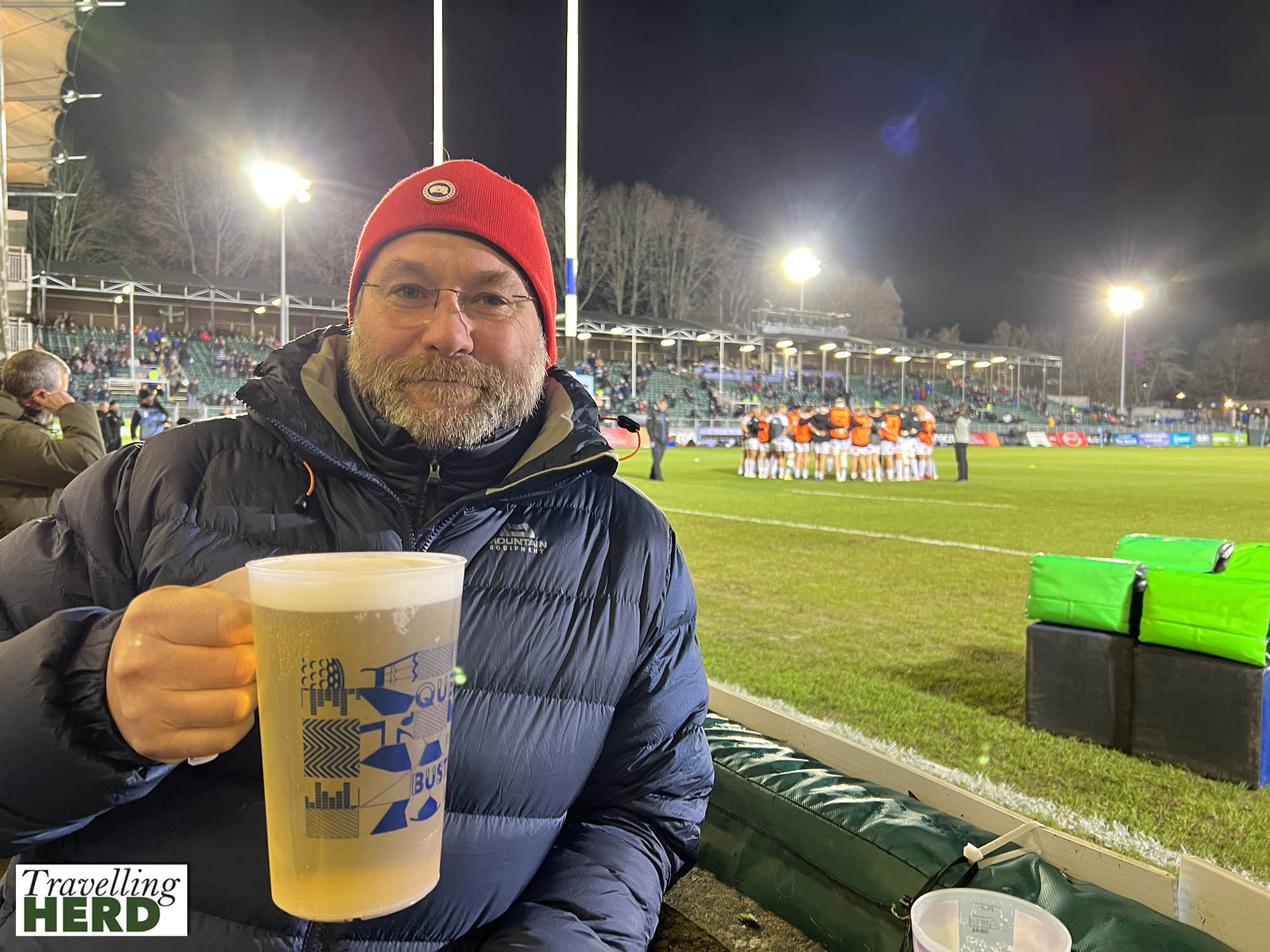 Exeter was eventually victorious, winning a hard fought game with a try in the dying minutes. A gentle stroll back to the hotel was a much easier option than travelling home from Twickenham and we feel we could happily repeat the experience.
Selfie of the day: