Sunday 12th September 2021
After seeing people floating seemingly effortlessly around Coniston Water and Lake Bala, Robert had been keen to try stand up paddle-boarding [SUP]. We had also seen people inflating them in a car park in Llanberis and so he felt it would be possible to fit them in Al, the camper van. Since a minimum water level is required for a SUP, this was also affected by the tides but we found we could catch the boat to Bryher and hire them from the very helpful people at Hut 62 then catch the boat back.
On arrival we were given a life jacket, a SUP and a paddle each and then a brief lesson. It is important not to drag or beach a SUP in case the fin snaps off.
Paddle-boarding is all about balance and core strength, neither of which are Matilda's strong points. She did not manage to stand up from kneeling on the board but her swimming costume did stay dry. She felt she should have practised this on dry land in advance.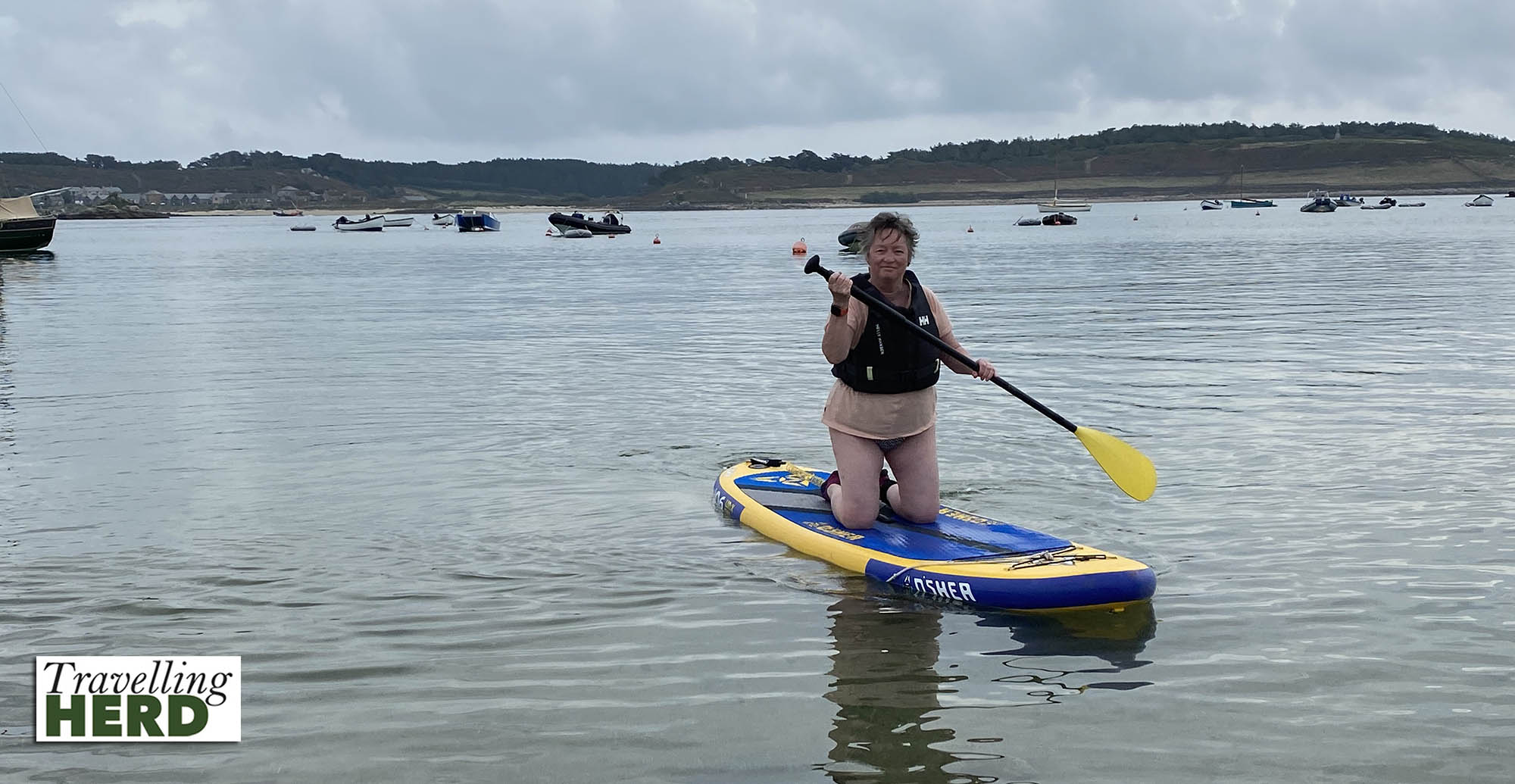 Robert, however, after a slightly shaky start, managed to stand up and move smoothly round the bay.
Although Matilda stayed kneeling, she did do some pilates leg extensions from a four point position to challenge herself: her balance target when she gets home is now obvious as Robert is keen to invest in his own paddle-boards.
Video of the day: