Tuesday 15th September 2020
On our last morning in Tresco we awoke to low-lying mist and poor visibility and the knowledge that our helicopter flight was likely to be delayed. The mist cleared on the Isles of Scilly by about eleven. However the mist lingered considerably longer on the mainland so four of us spent the majority of the waiting time in glorious sunshine in the cafe at the Abbey Gardens where we saw some beautiful, but camera-shy, red squirrels.
The other two members of our bubble had caught a high speed boat to St Mary's, stopping to view basking grey seals on their way to catch a plane to Land's End. They too had to fill in time which they did playing cards.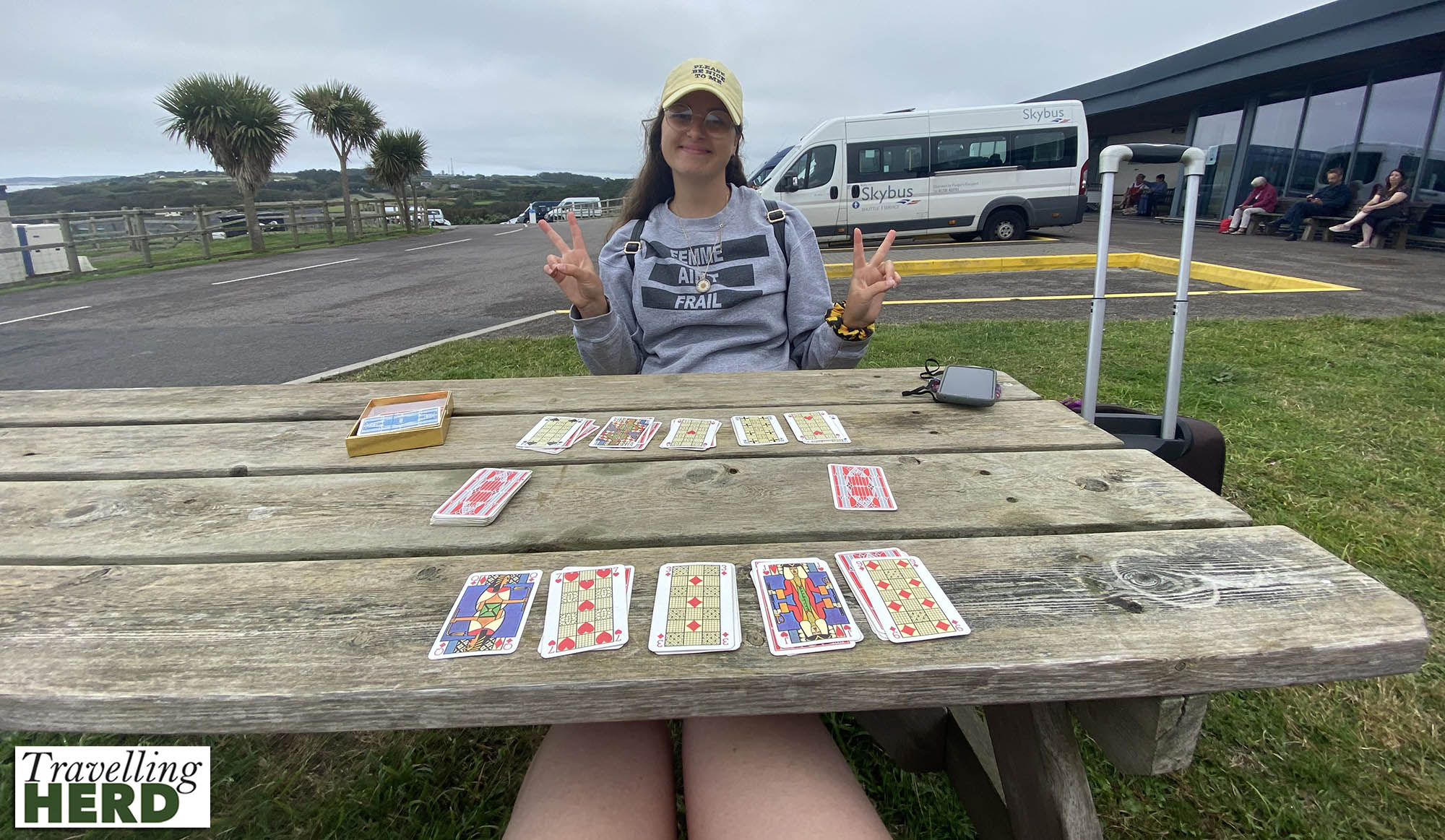 We kept in touch as announcements were made and rumours spread and in the end the plane flight from St Mary's was cancelled and two caught the Scillonian while four of us, after a six hour delay, travelled to Penzance by helicopter and . . .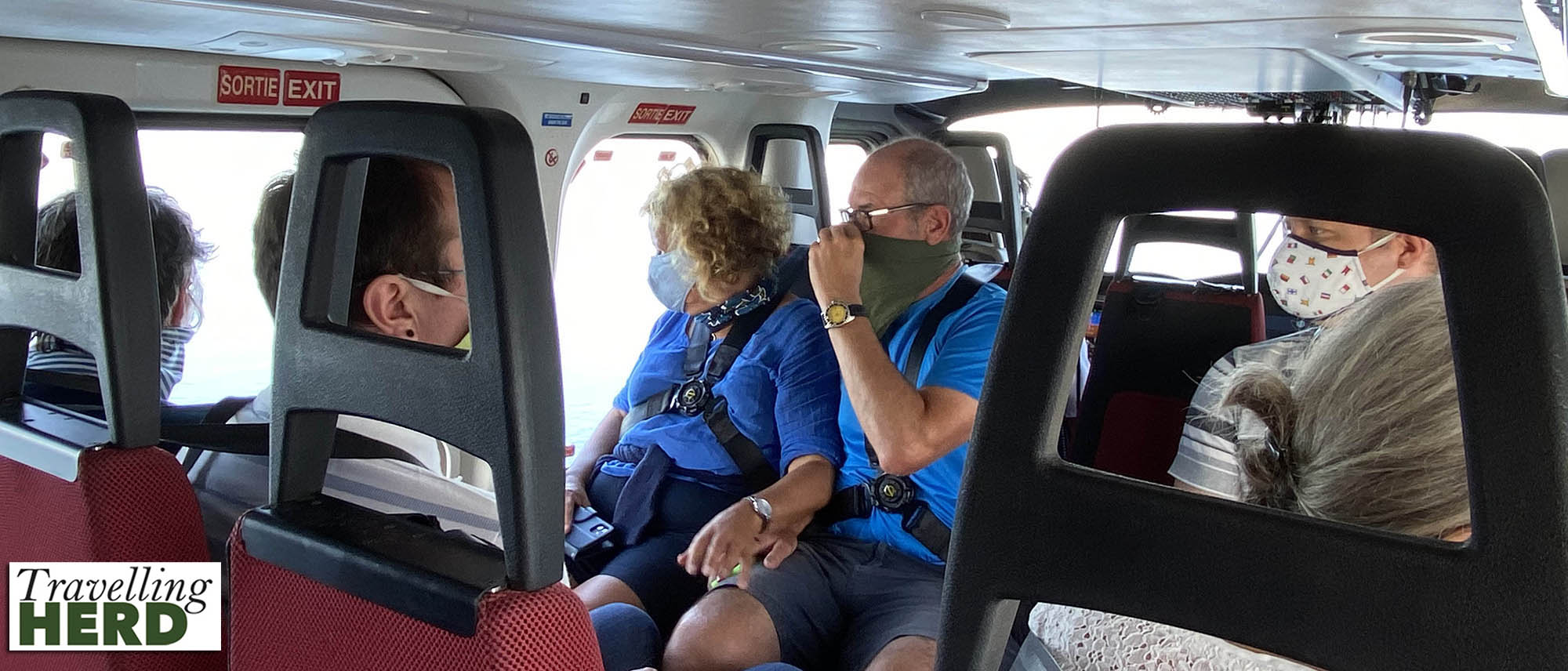 . . . enjoyed the views then . . .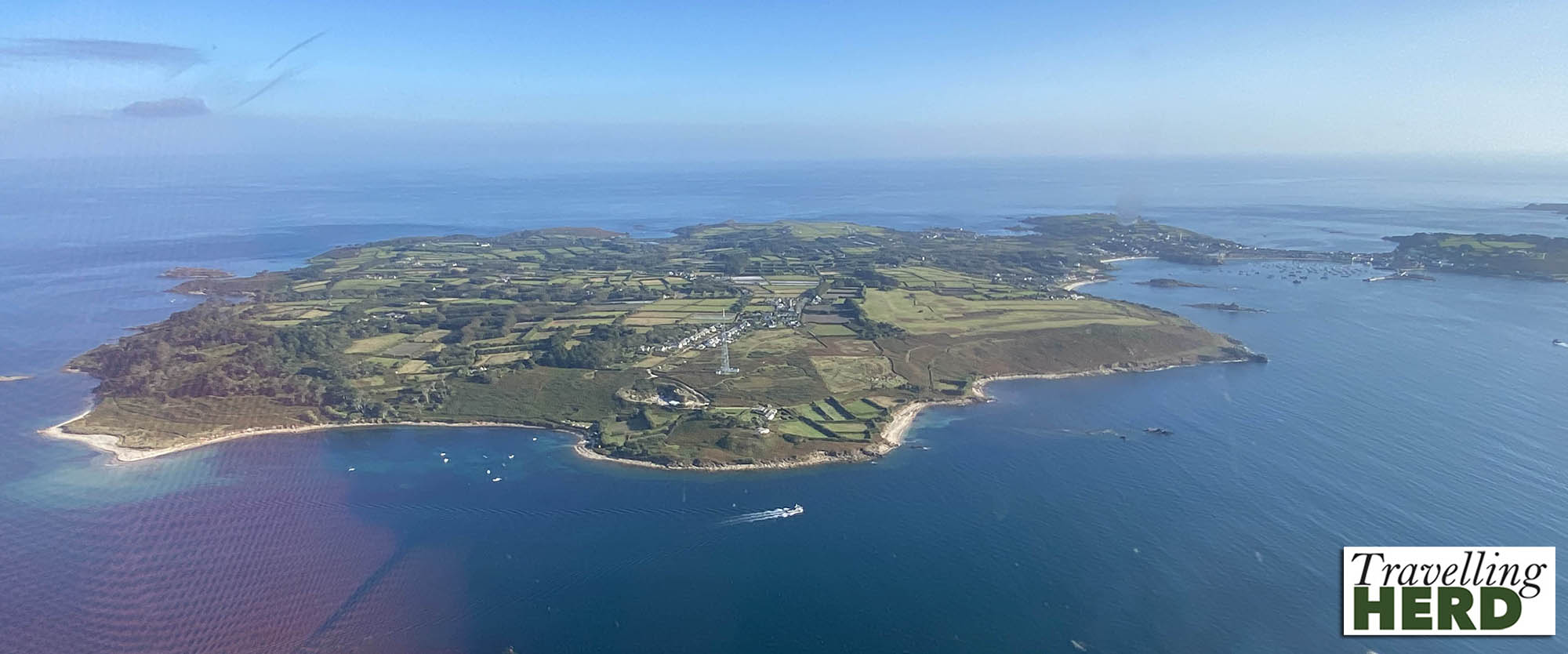 . . . passed over the Scillonian and waved.

The helicopter also provides a good aerial view of St Michael's Mount which we plan to visit one year.
Due to the flight delays, we arrived in Polperro later than expected and only had time to find a meal before heading for bed, promising ourselves a walk round another picturesque Cornish seaside town in the morning.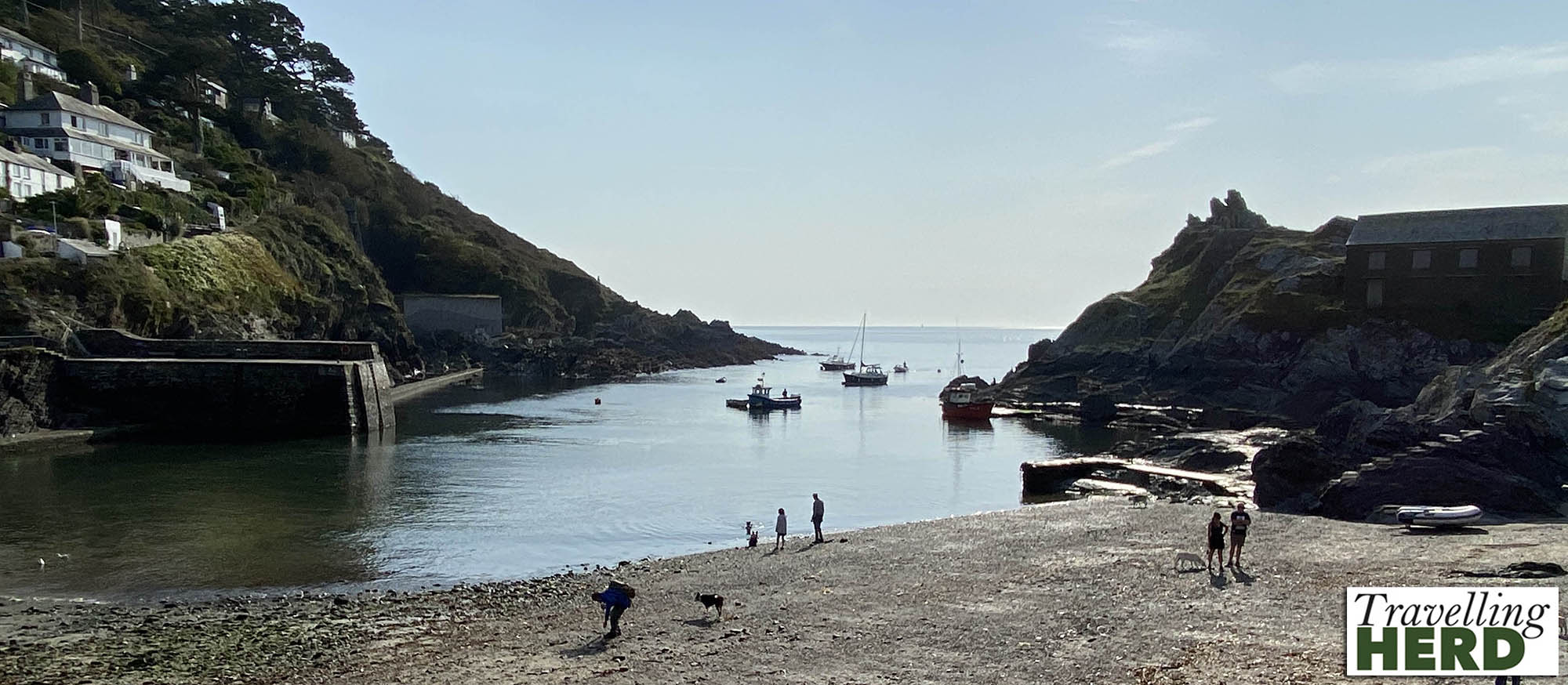 Polperro boasts the usual picturesque harbour . . .

. . . sandy beaches and views.

Video of the day: