Friday 18th June 2021
One of the reasons for downsizing the motorhome to Al was that Matilda had said she would consider driving a smaller vehicle. Although this proves that she can, she does not find it entirely comfortable as her feet did not quite reach the floor and felt as though they were floating she felt this may not provide the best pedal control. Robert was keen to teach her how to use the cruise control but Matilda was adamant that she would take one step at a time.
On the way to Coniston, we stopped off at Kendal to visit the Herdy Shop [see Selfie of the day]. It just has to be done.
We had pre-booked to go on the Steam Yacht [SY] Gondola on Coniston Water. Launched in 1859 she was built for the Furness Railway and is a screw-propelled, steam-powered vessel. In commercial use until 1936 when she was retired she was converted into a houseboat a decade later. Acquired by the National Trust in the 1970s the derelict vessel was restored and was put back into service in 1979.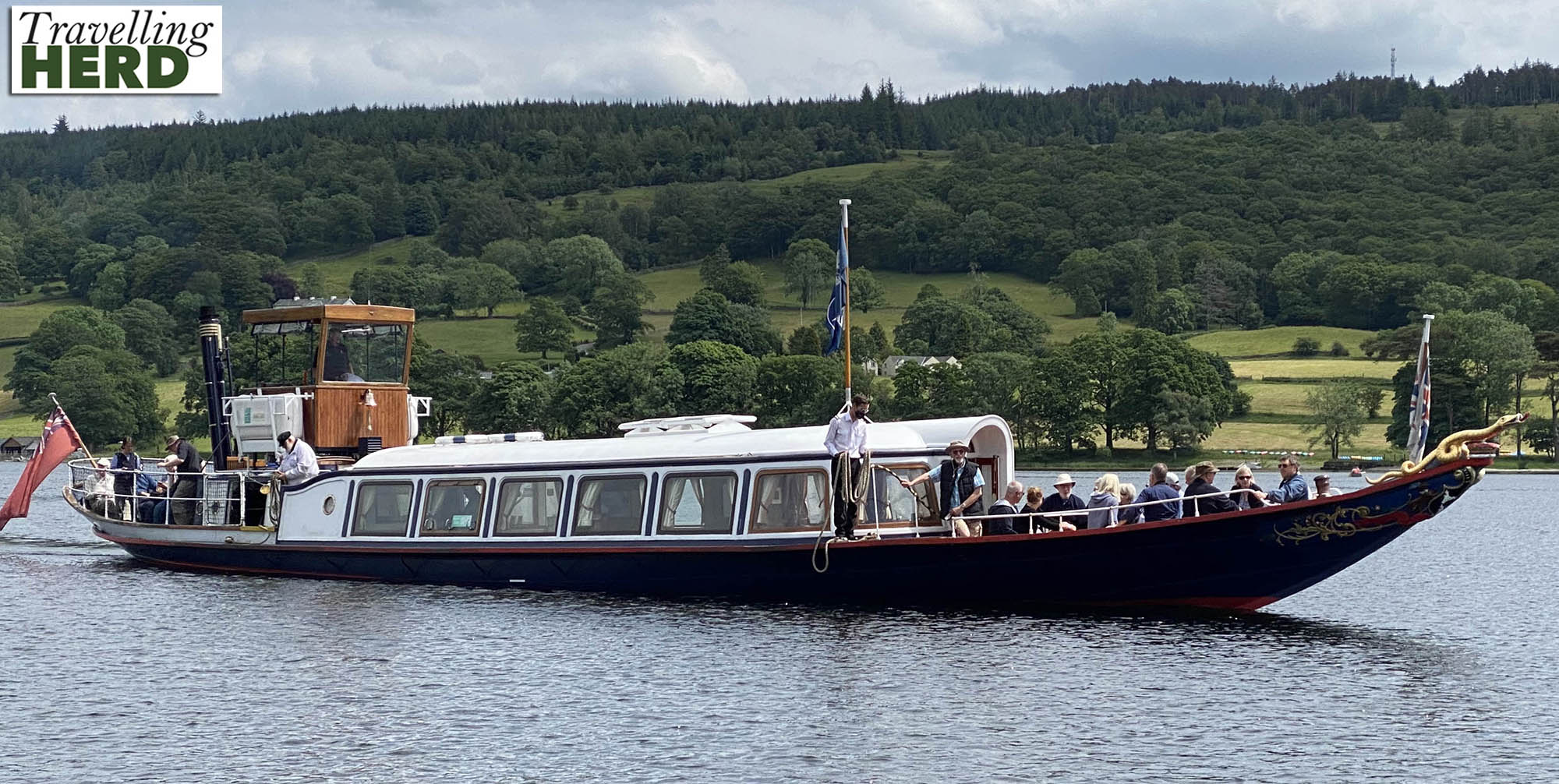 We watched it return from an earlier cruise.
The vessel, originally Victorian, has been rebuilt with plush interior seating but we opted to sit out front in the prow.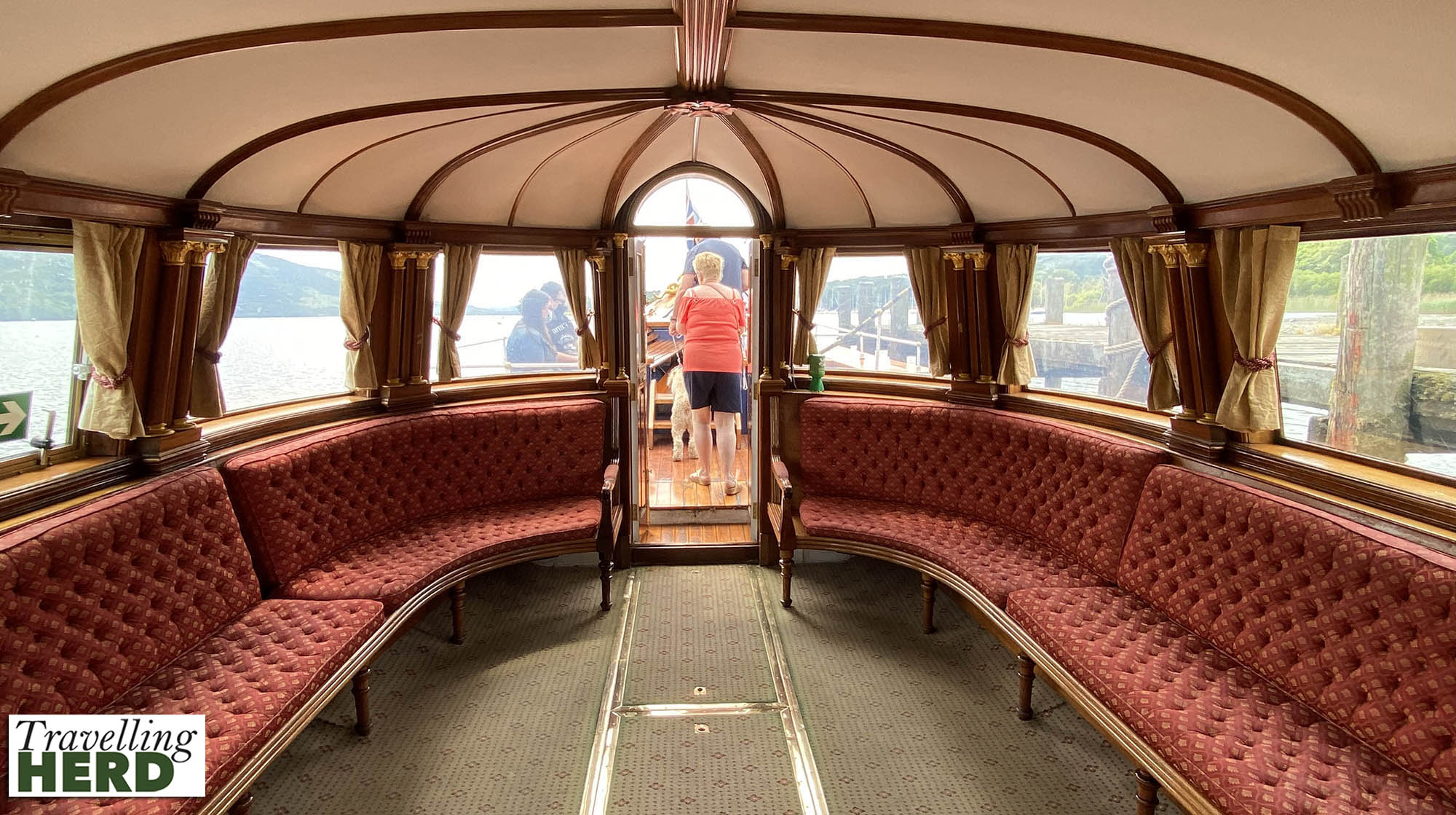 Our trip took us southwards past Peel Island, one of three on Coniston Water, which is said to be the inspiration for Wild Cat Island in Arthur Ransome's Swallows and Amazons. The commentary also tells you the spot where the legendary Donald Campbell crashed and died in the Bluebird K7 in 1967.
We had been told that the Red Arrows would be flying past at a specific time but unfortunately, although all the passengers scanned the skies, they never appeared and must have taken a different route.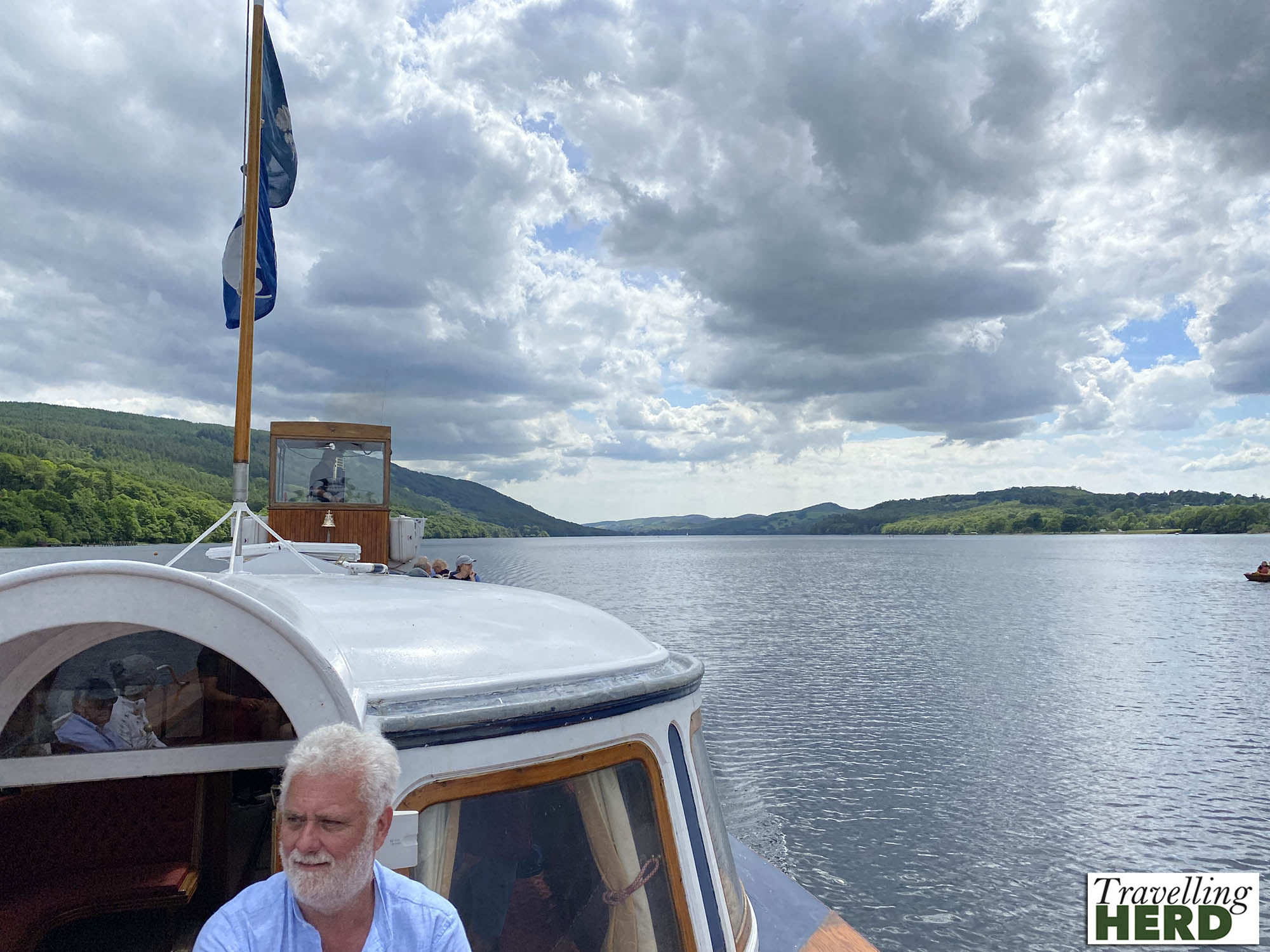 At the end of the trip we took the opportunity for a quick selfie at the front of the yacht whilst others were disembarking.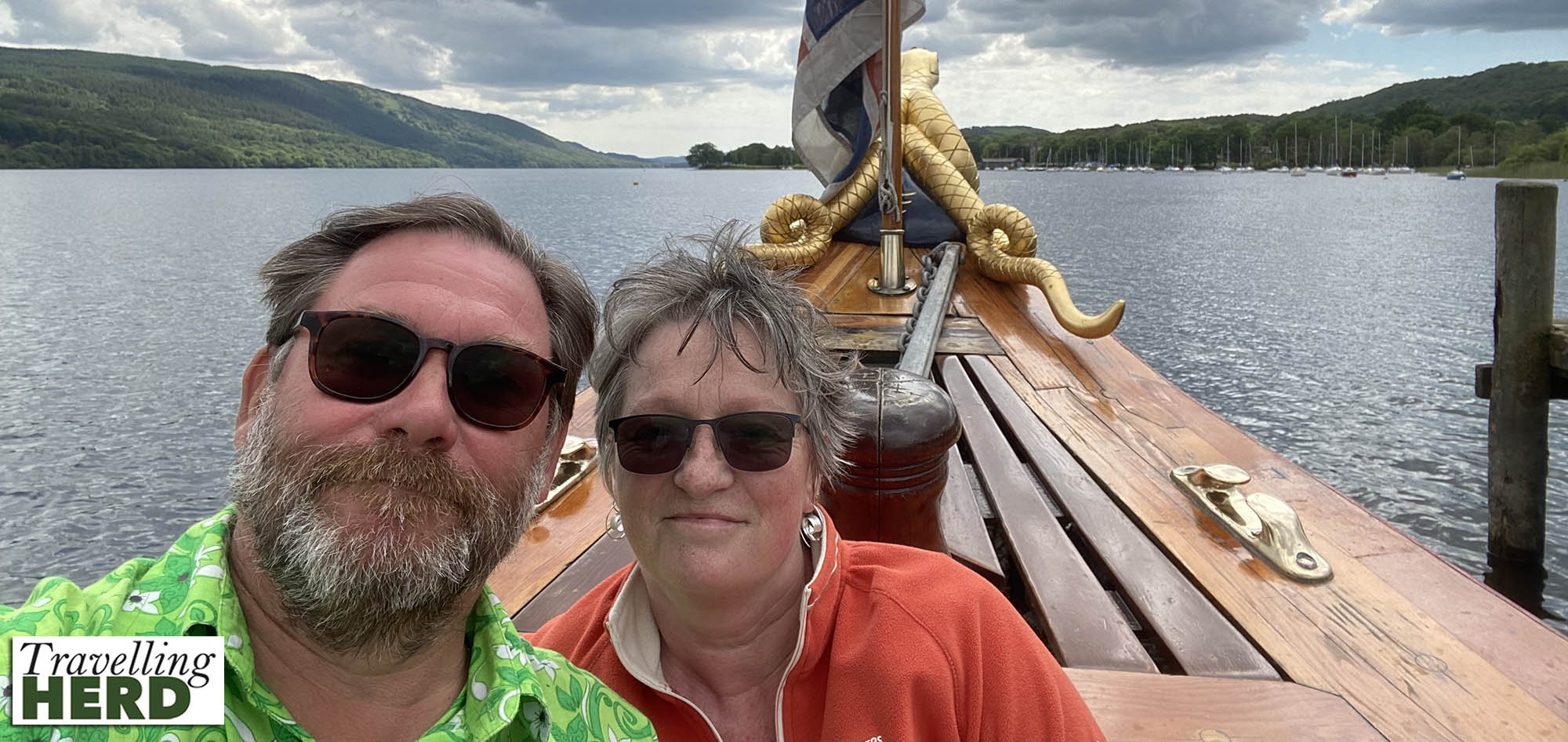 After our steam yacht cruise Robert was delighted that we found the Black Bull, in Coniston, which brewed its own raspberry beer.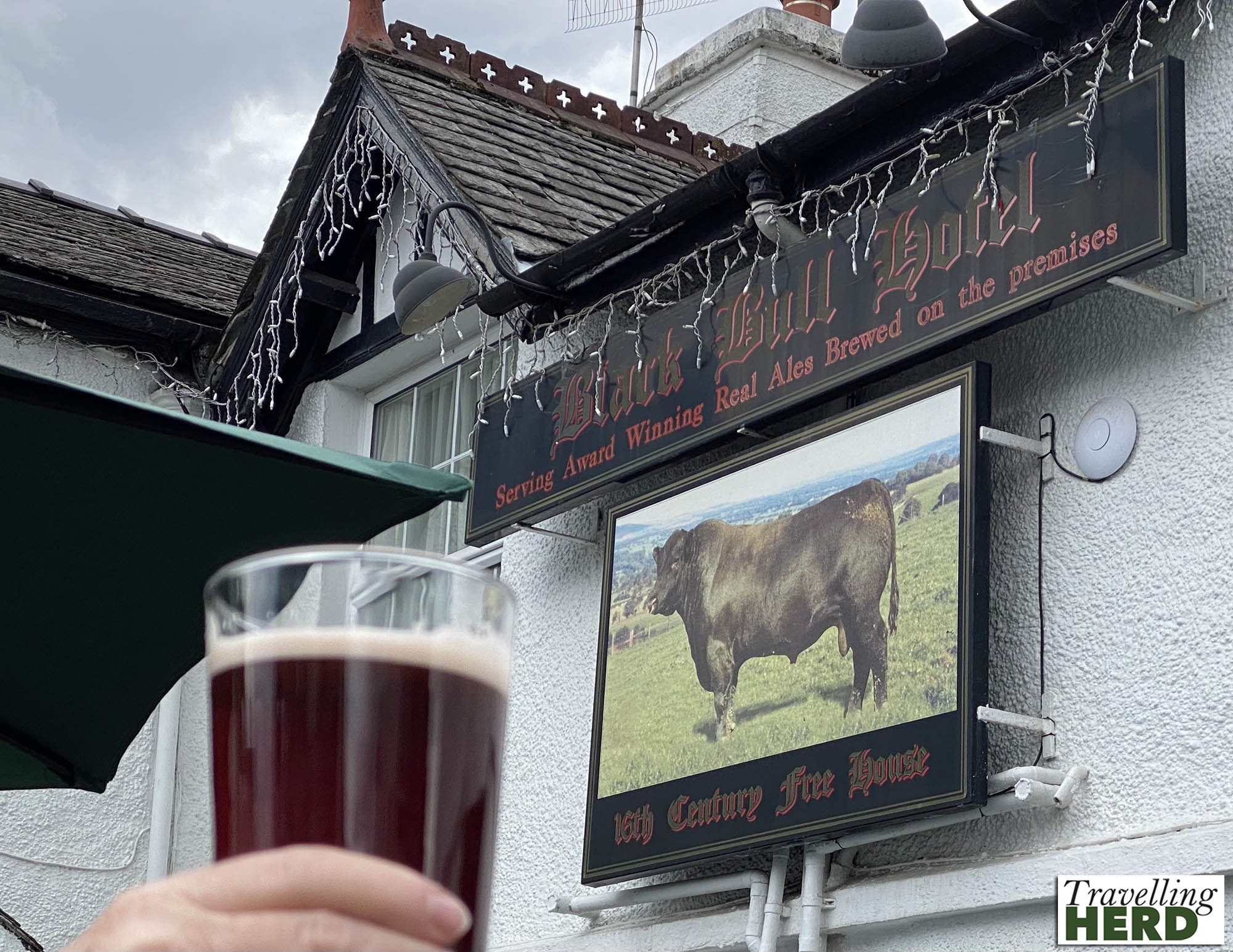 Video of the day:
Selfie of the day: