Monday 29th to Tuesday 30th April 2019
Figueres is an old market town a short train ride from Barcelona and nowadays it has an extensive pedestrianised area where you can stroll around window-shopping and looking at the buildings.
As the birth place of Salvador Dalí, Figueres is a tourist attraction and we wisely booked tickets for the Teatro-Museo Dalí online in advance. The queue for tickets snaked across the square but we were able to join a shorter line to enter at our allotted time.
Dalí himself bought the town's disused theatre, which he had visited as a child and which was burnt out during the Spanish Civil War, as a venue to showcase his art and that of certain other artists. The city council approved the plans in 1968 and in 1974 this "great surrealist object" opened.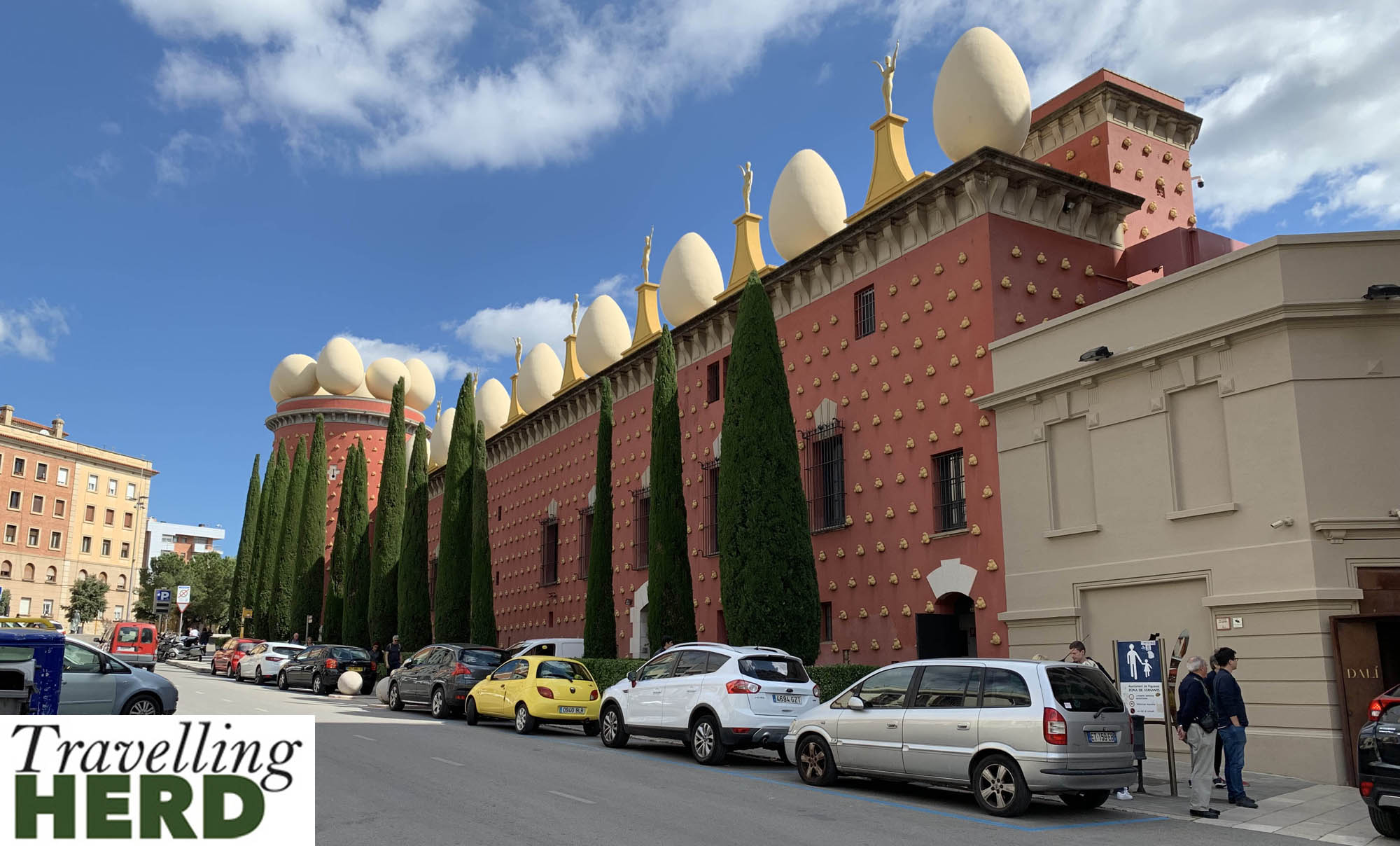 The museum continued to expand and now incorporates the Torre Galatea, a tower named after Dalí's wife Gala and the only surviving structure from the town's medieval fort. It is now transformed with giant eggs adorning the roof which are said to symbolise future life while . . .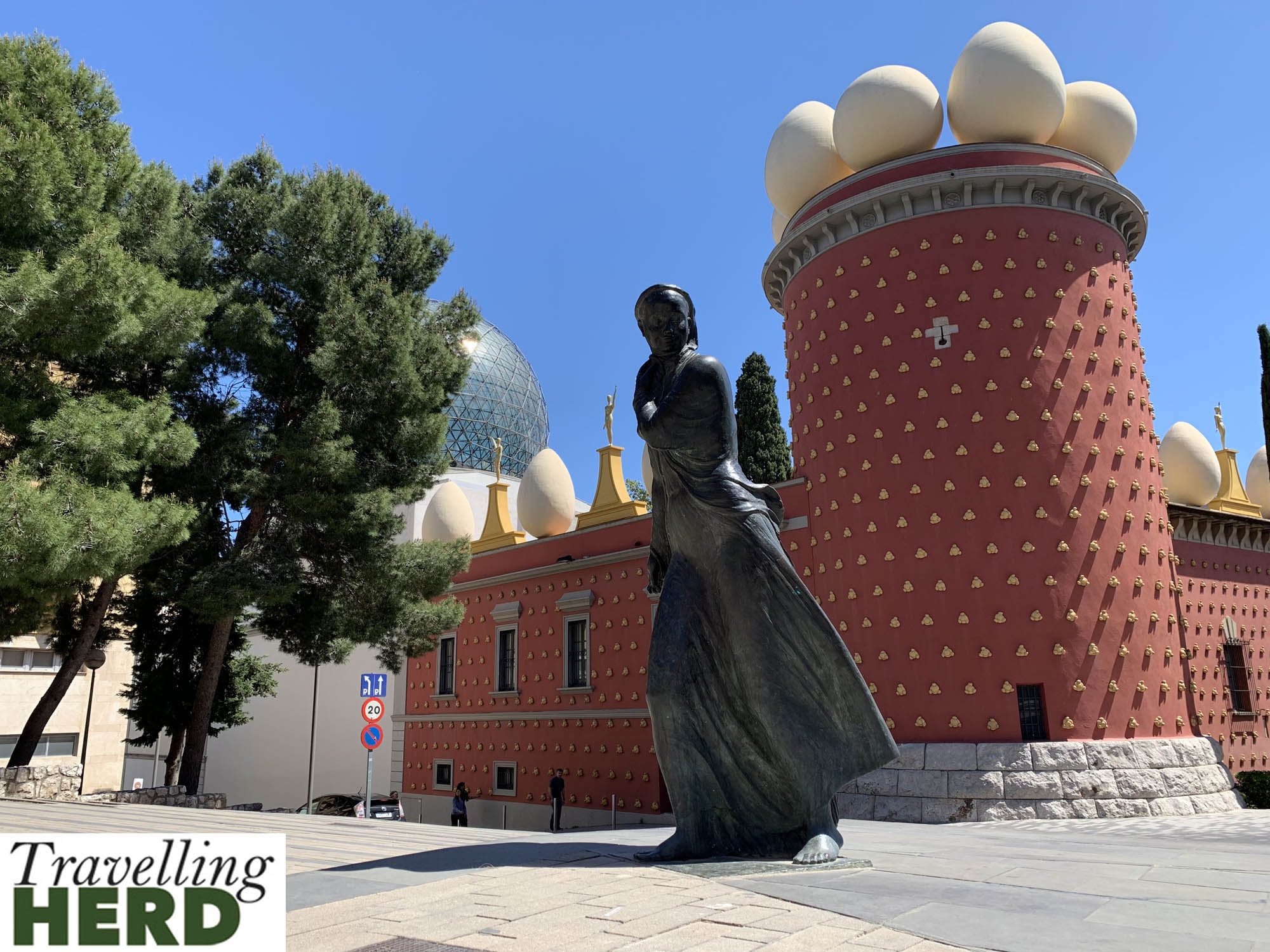 . . . the walls are studded with loaves of traditional bread to symbolise basic nutrition.

Inside the theatre has been transformed into an extraordinary exhibition space. A geodesic dome made of glass sits above where the stage once was [above right and below left] and the auditorium space is now a courtyard open to the sky [below left]. Dalí lived here until his death in 1989 and is buried in a crypt below the stage floor.

Nearby stands the gothic parish church of St Peter [above centre] and a side entrance takes you to see Dalí's exquisite jewellery [above right] which includes some pieces incorporating movement such as a beating heart and flapping wings.
The museum complex is an inspired redevelopment of a vast public building which, much like the Musee D'Orsay, provides soaring ceilings and airy spaces to allow the art to breathe.
The other main attraction in Figueres is Sant Ferran Castle, the largest monument in Catalonia. It is indeed vast covering 320,000 square metres, including a 10,000 square metre parade ground within a 3,120 metre perimeter. Cisterns under the parade ground and courtyard [below] can hold up to 10 million litres of water and the fort could house up to 6,000 troops with . . .

. . . stables for a cavalry regiment comprising around 500 horses.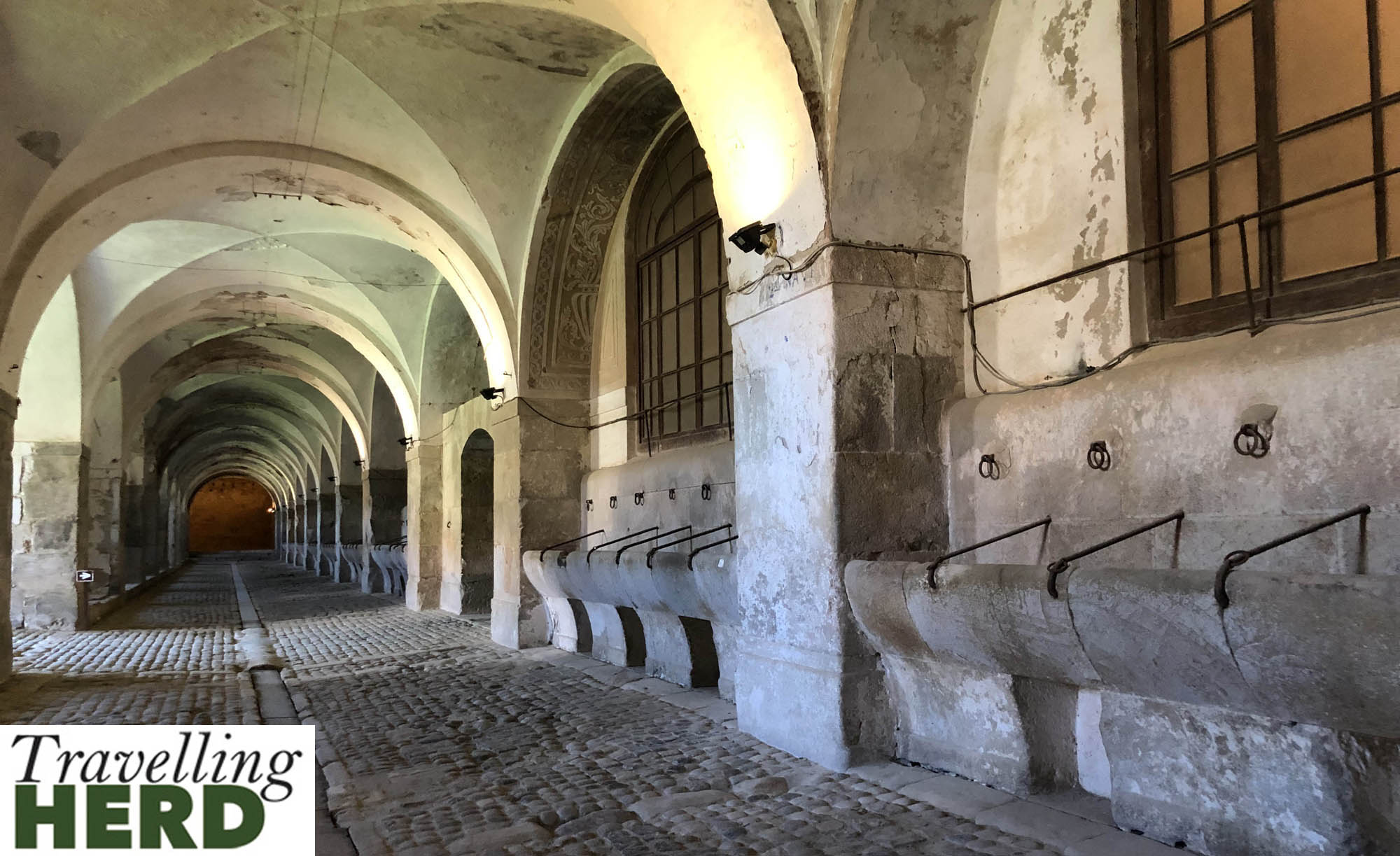 It was virtually deserted when we visited but a paper guide and strategically placed arrows lead you informatively round the site.
The day was rounded off by beer and tapas, some of which was served flambé.
---
Video of the day:
Current Route Map: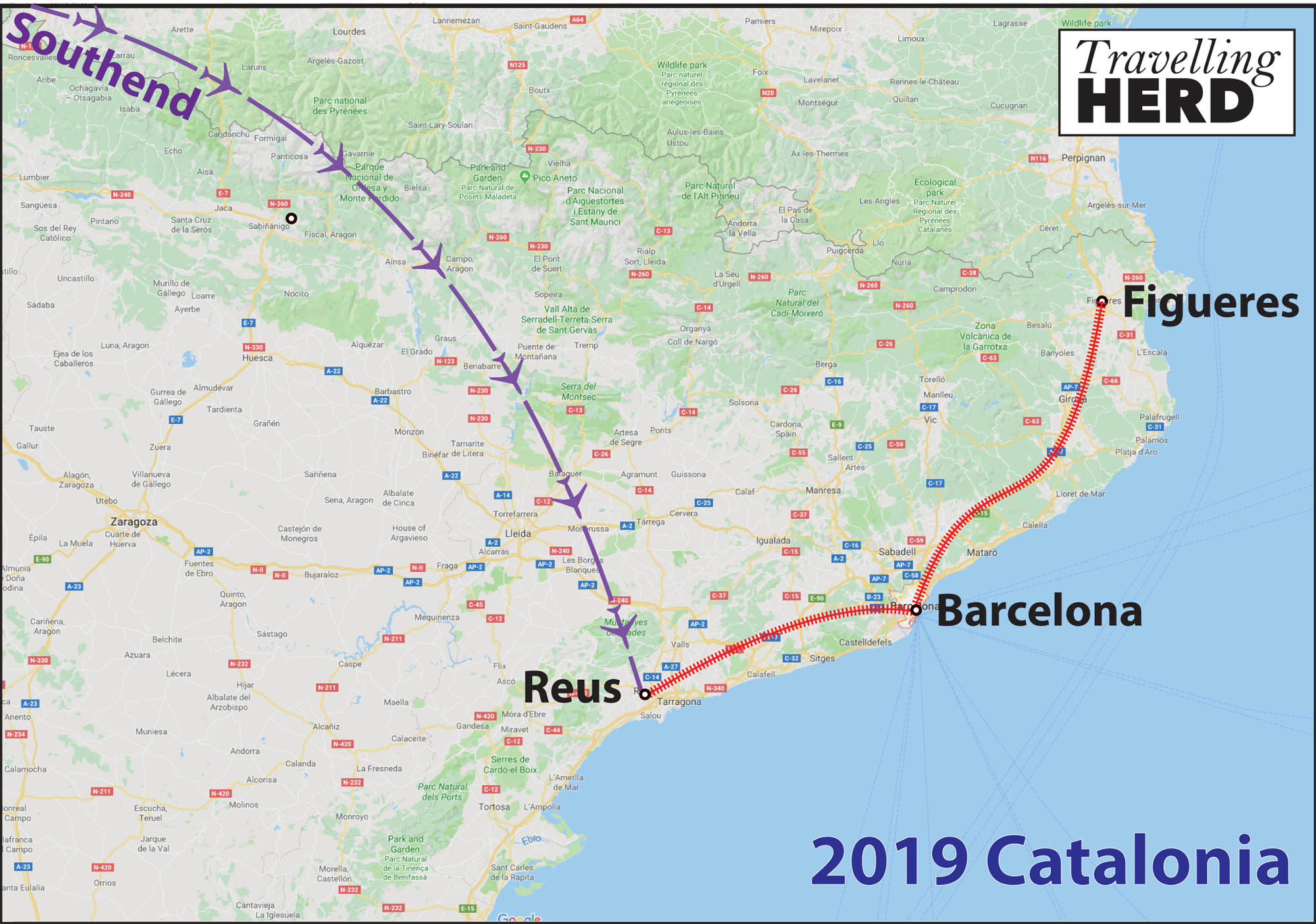 Selfie of the day: