Monday 16th May 2022
The American Queen is said to be the largest river steamboat ever built. Completed in 1995, she is a six-storey recreation of a classic Mississippi riverboat.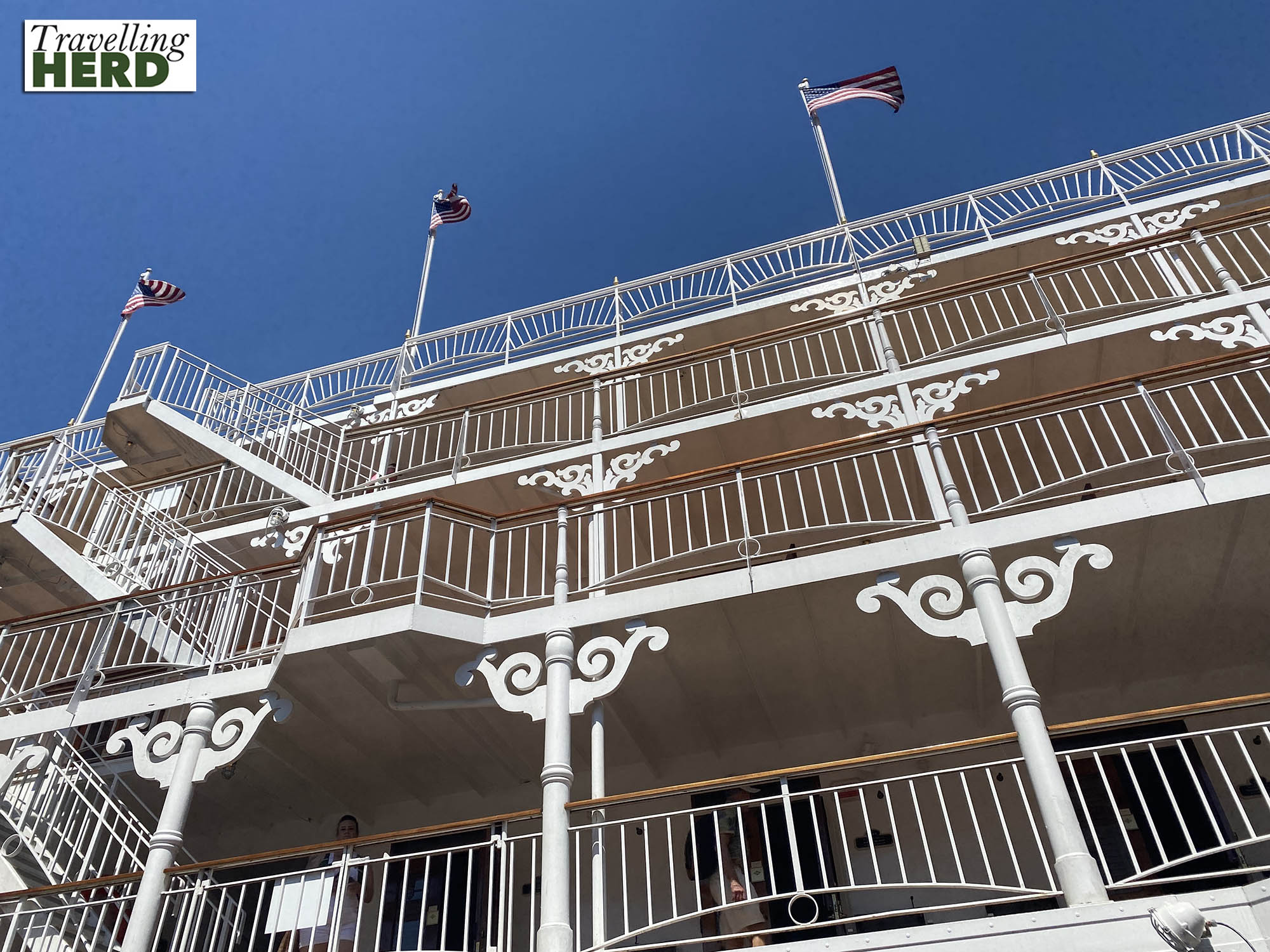 At 418 feet (127 m) long, 89 feet (27 m) wide and with 222 state rooms she can accommodate 436 guests and a crew of 160.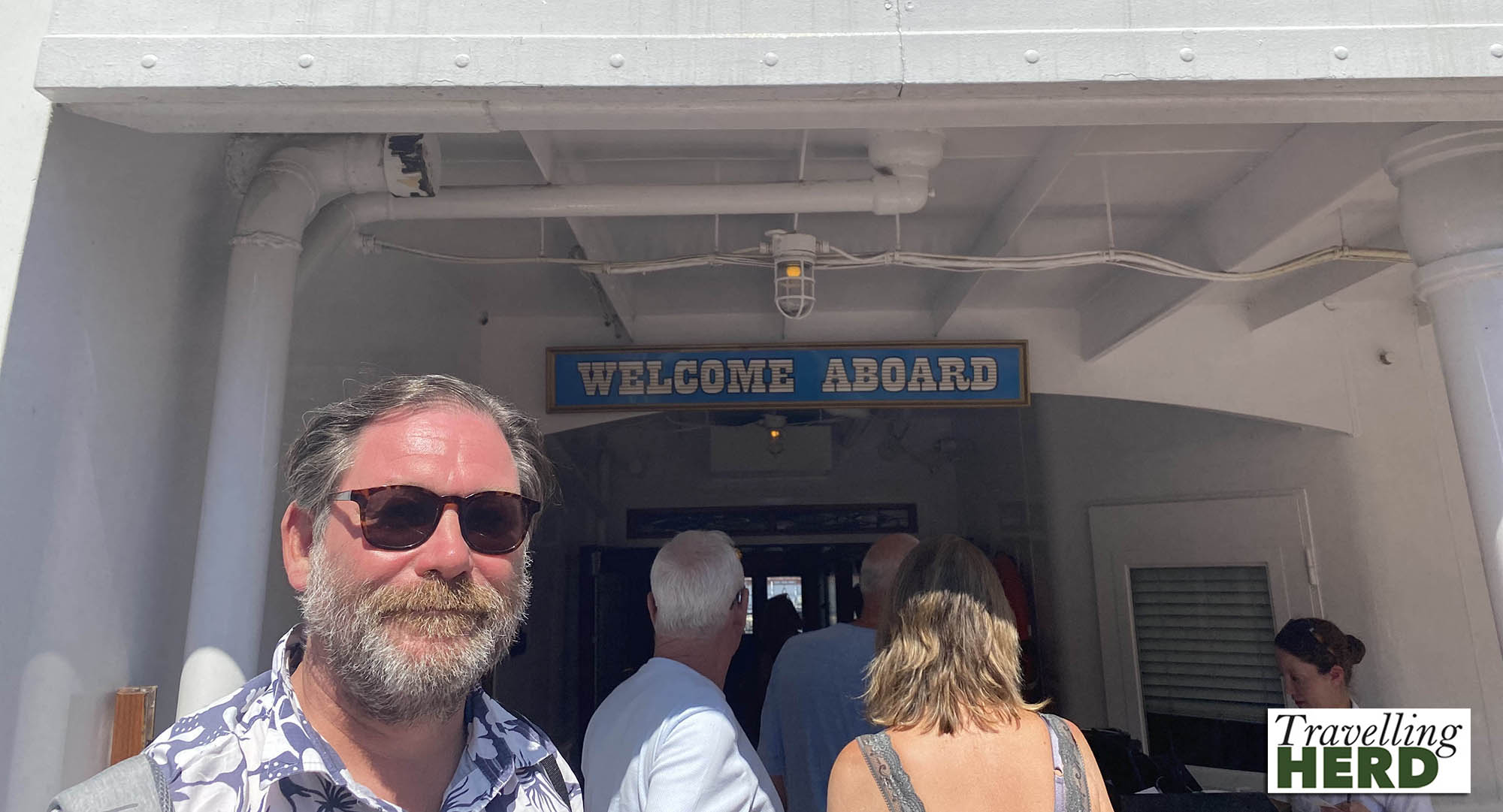 Having settled in, there was little to do other than familiarise ourselves with the layout.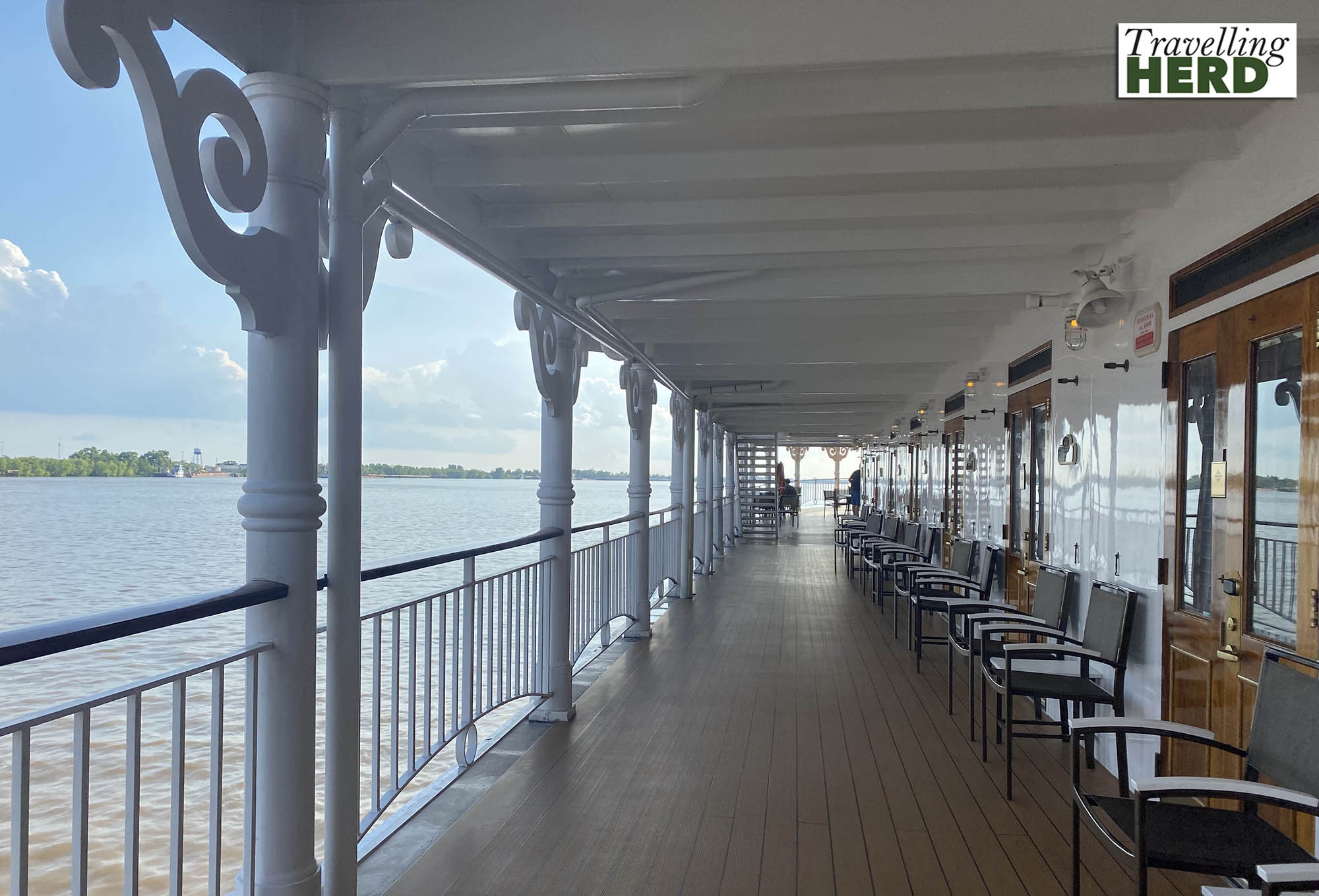 Going up stream along the Mississippi River, one side of the boat is bathed in sunshine whilst the other is in shade.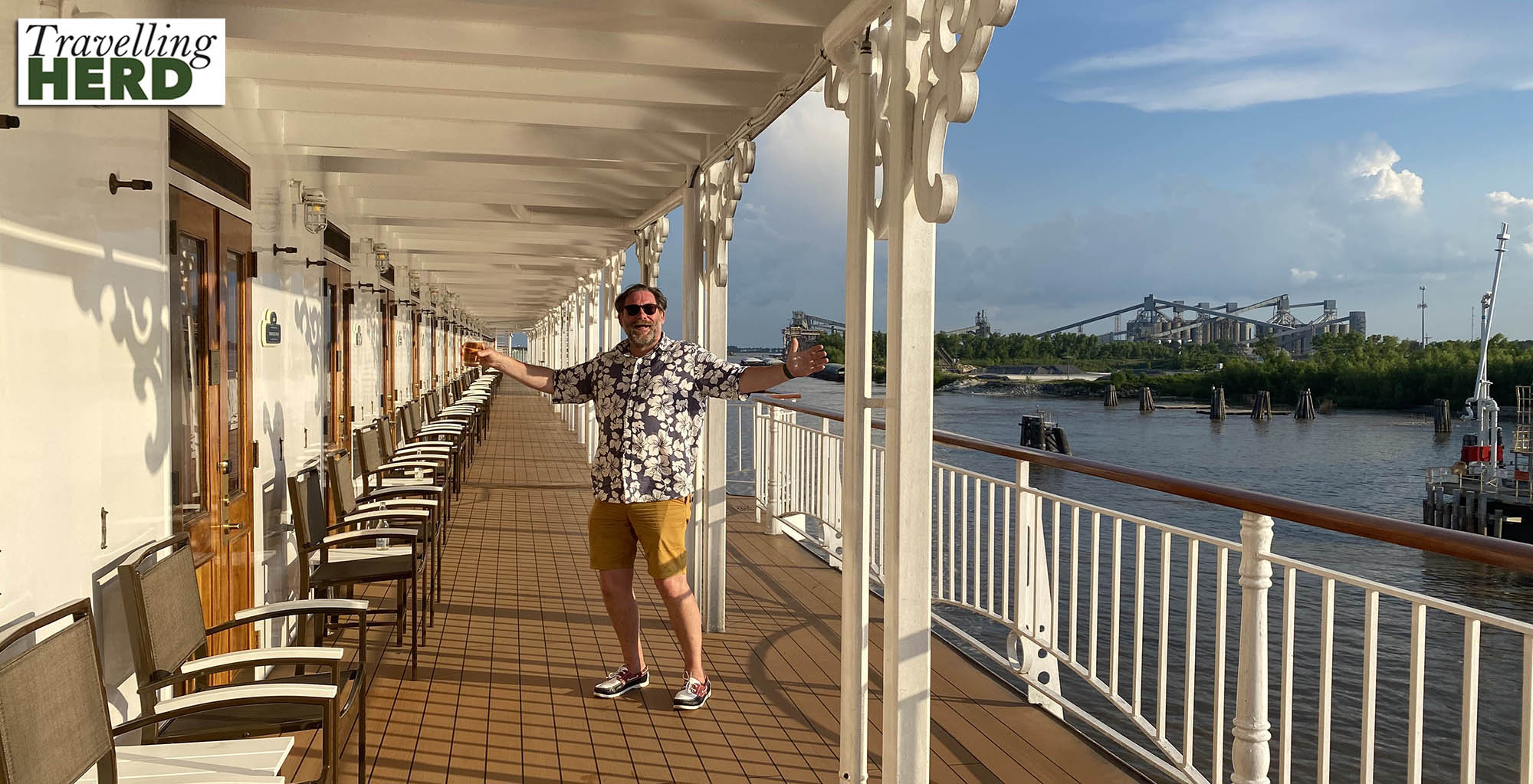 A champagne reception was provided on the fore deck as we were leaving New Orleans.
Later, a slightly delayed safety drill covered the sound of the alarm signal and the crew checking we could put on our life jackets and stand outside our cabin but did not tell us where we should muster in case of an emergency. This was helpfully printed on our personalised room keys. On our deck the cabins were named after states and we had been allocated New jersey. Currently this is the only state which Robert has visited which Matilda hasn't, as he is fond of pointing out. She hopes to remedy this later in the trip, as apparently the Statue of Liberty is technically in New Jersey.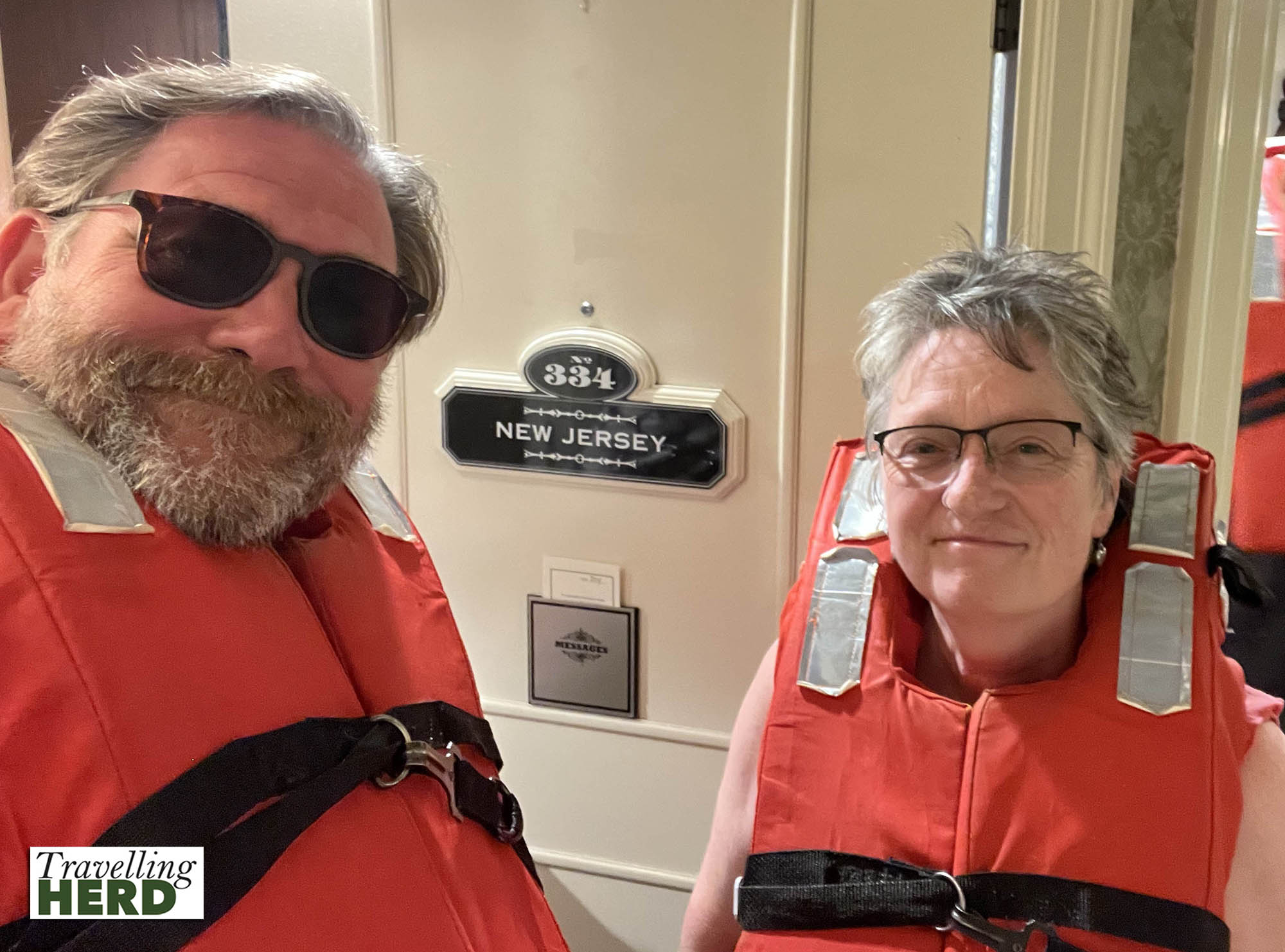 Having proved we could don our lifejackets, we returned to the champagne reception and prepared to enjoy our first night aboard.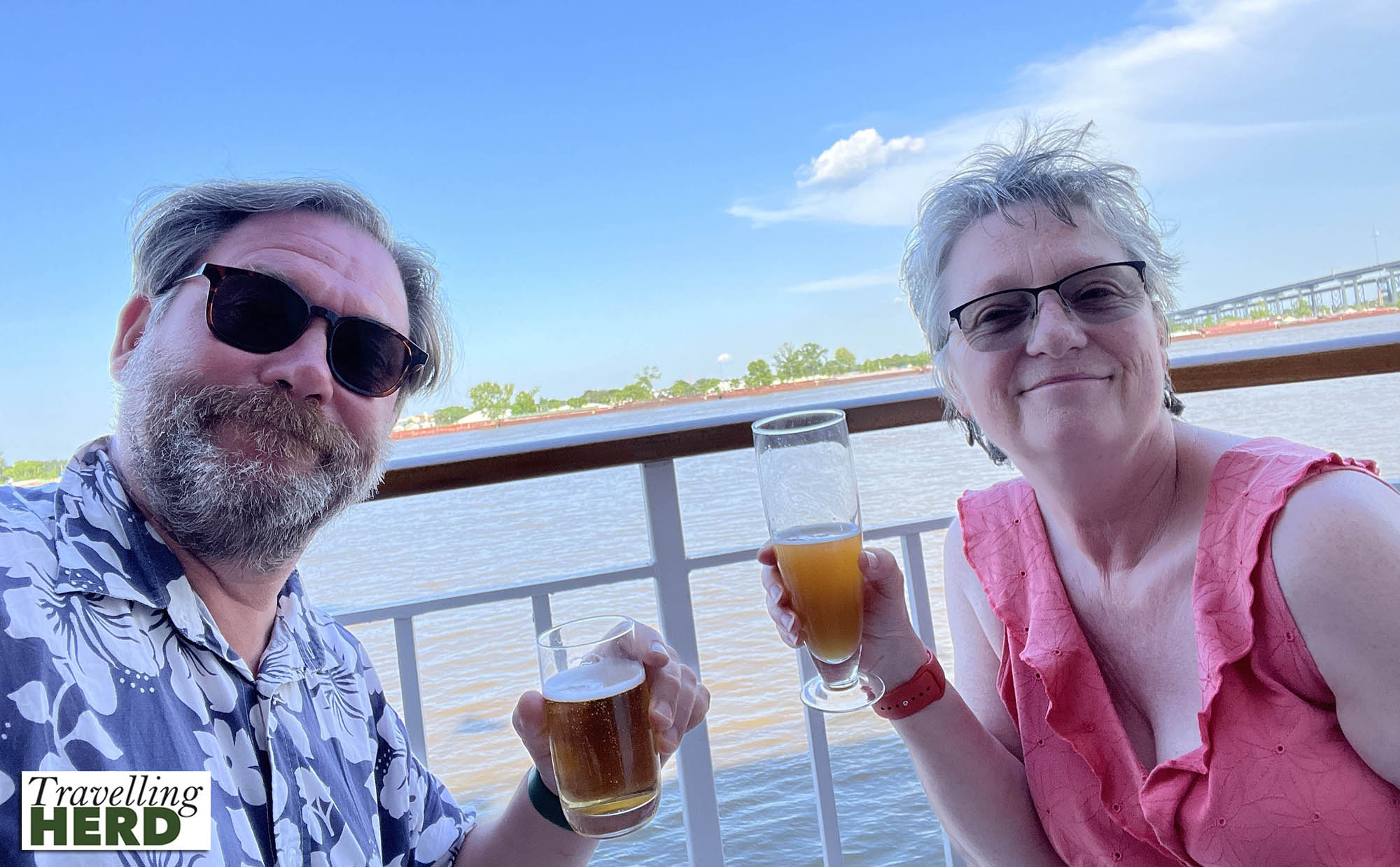 Although the American Queen has a stern paddle wheel powered by steam, this is supplemented by a set of less romantic, diesel-electric propellers on either side of the sternwheel which can be used in case of an emergency and for maneuverability around tight areas where the paddle wheel cannot navigate.
As we left New Orleans, we passed under twin bridges.
Strolling to the stern, we were refreshed by light spray from the paddle wheel.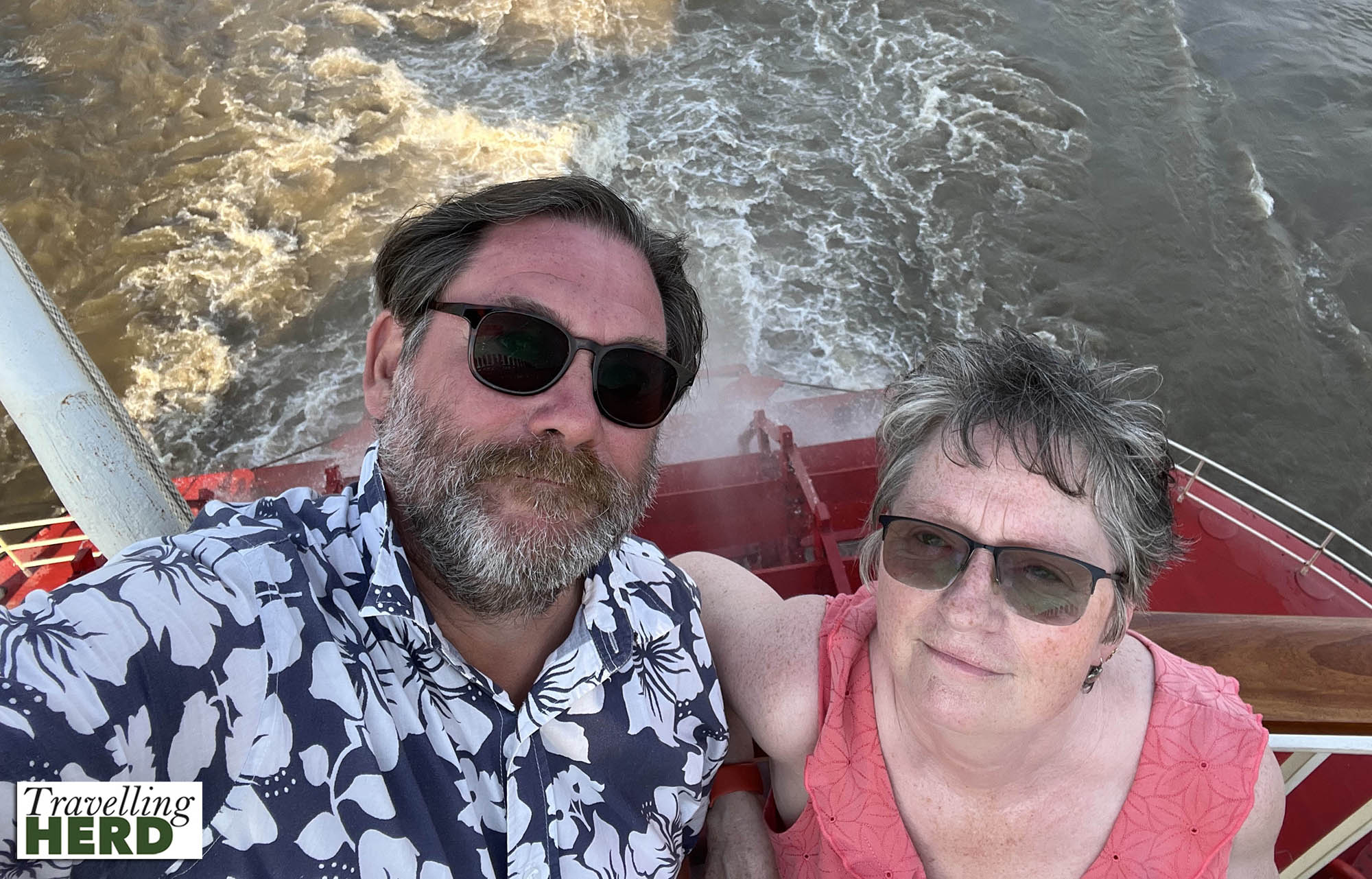 And so our Mississippi River cruise was underway. . .
. . . with steam coming from the stacks as the sun went down.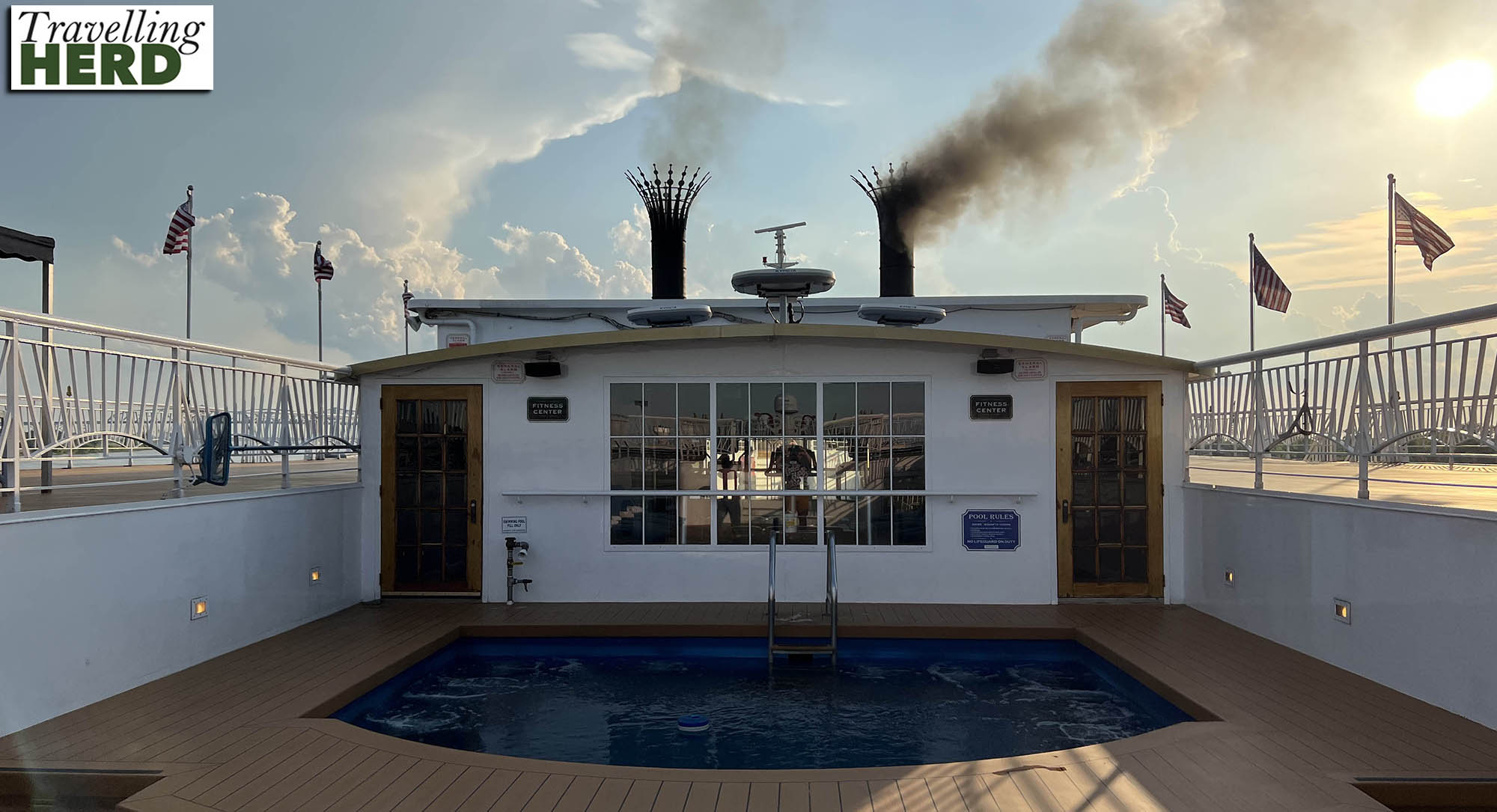 We were able to enjoy the sunset from our private balcony.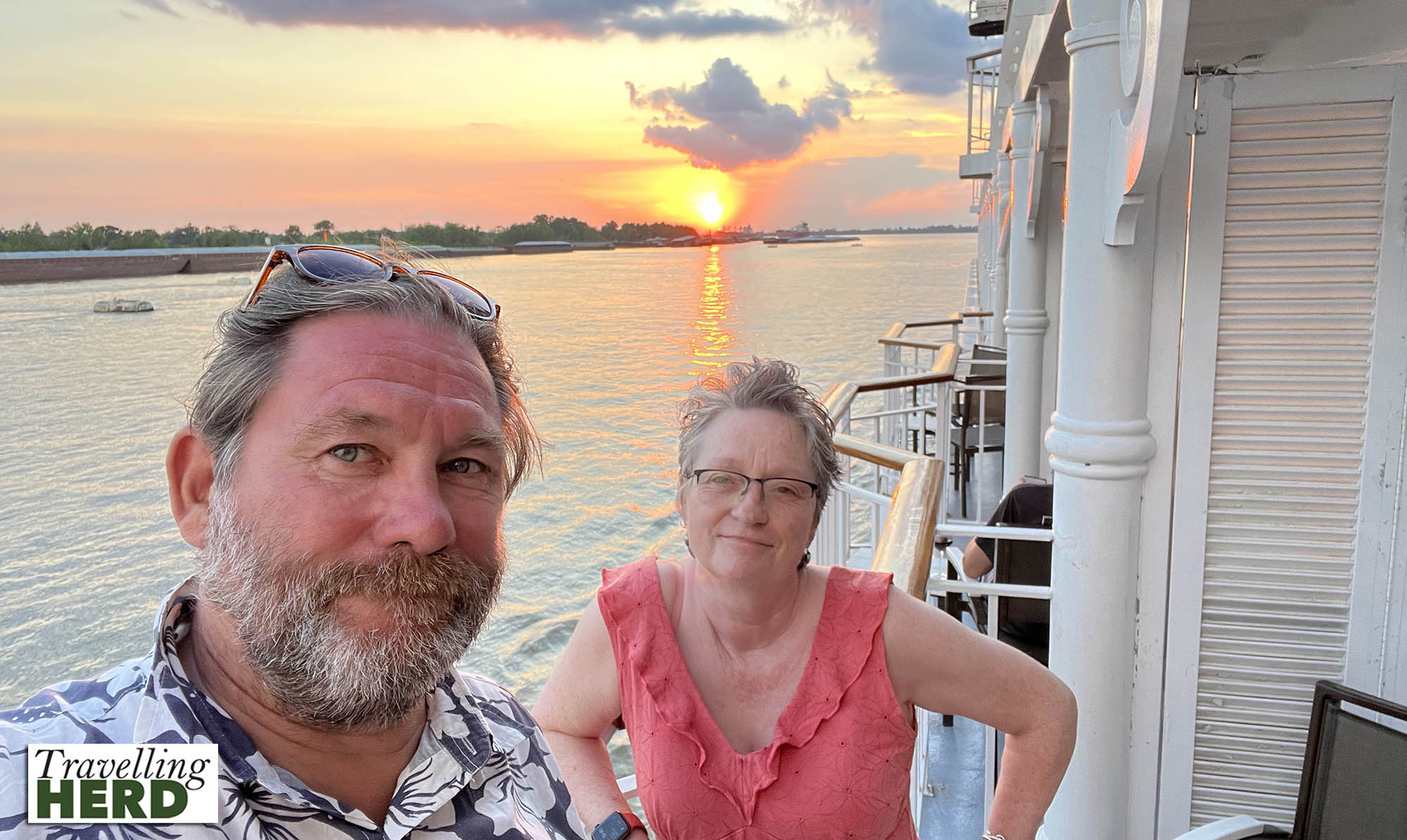 Then have a snifter on the deck prior to a buffet meal al fresco.
It looked as though this was all going to be very relaxing.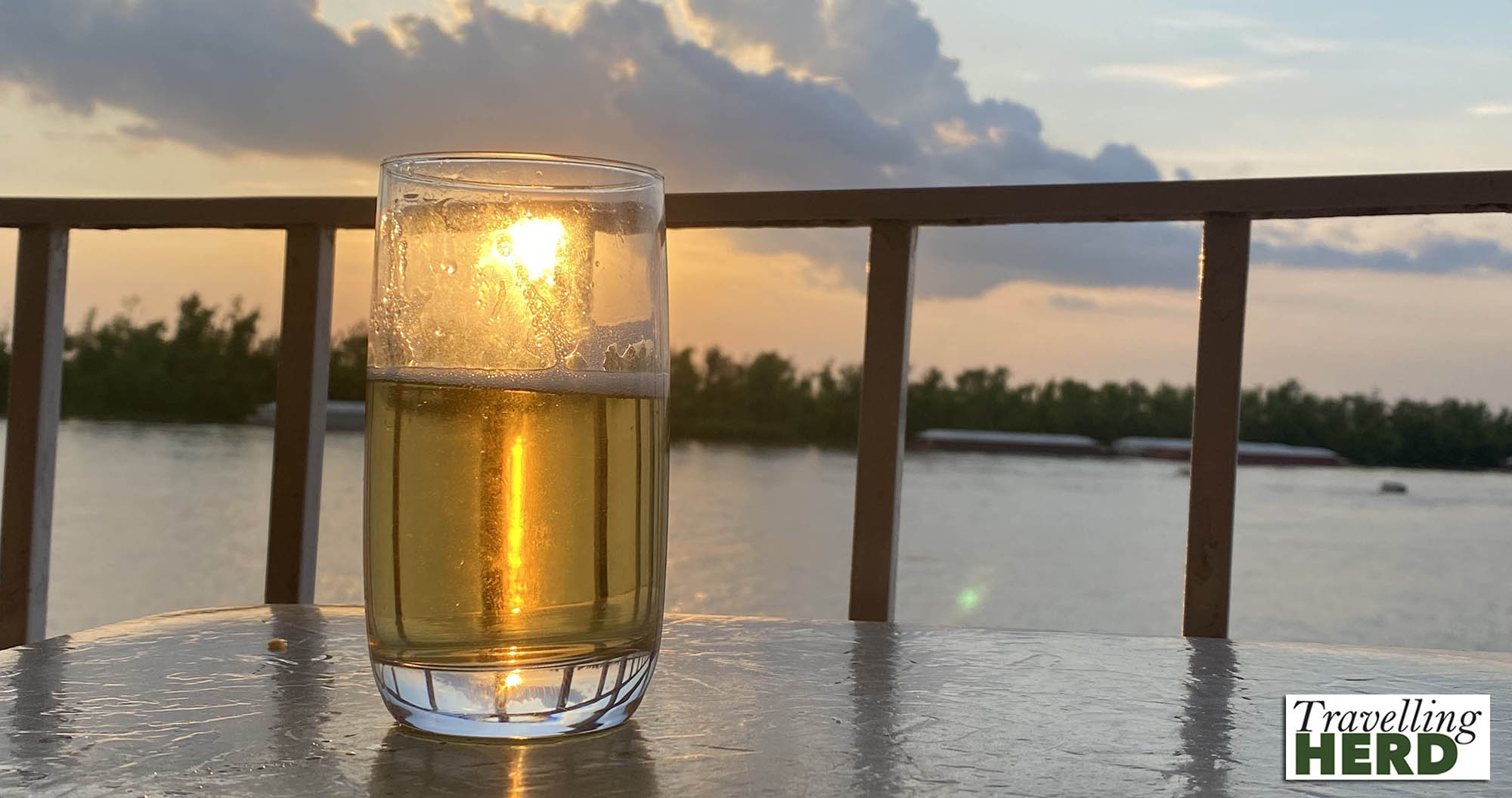 Video of the day:
Selfie of the day: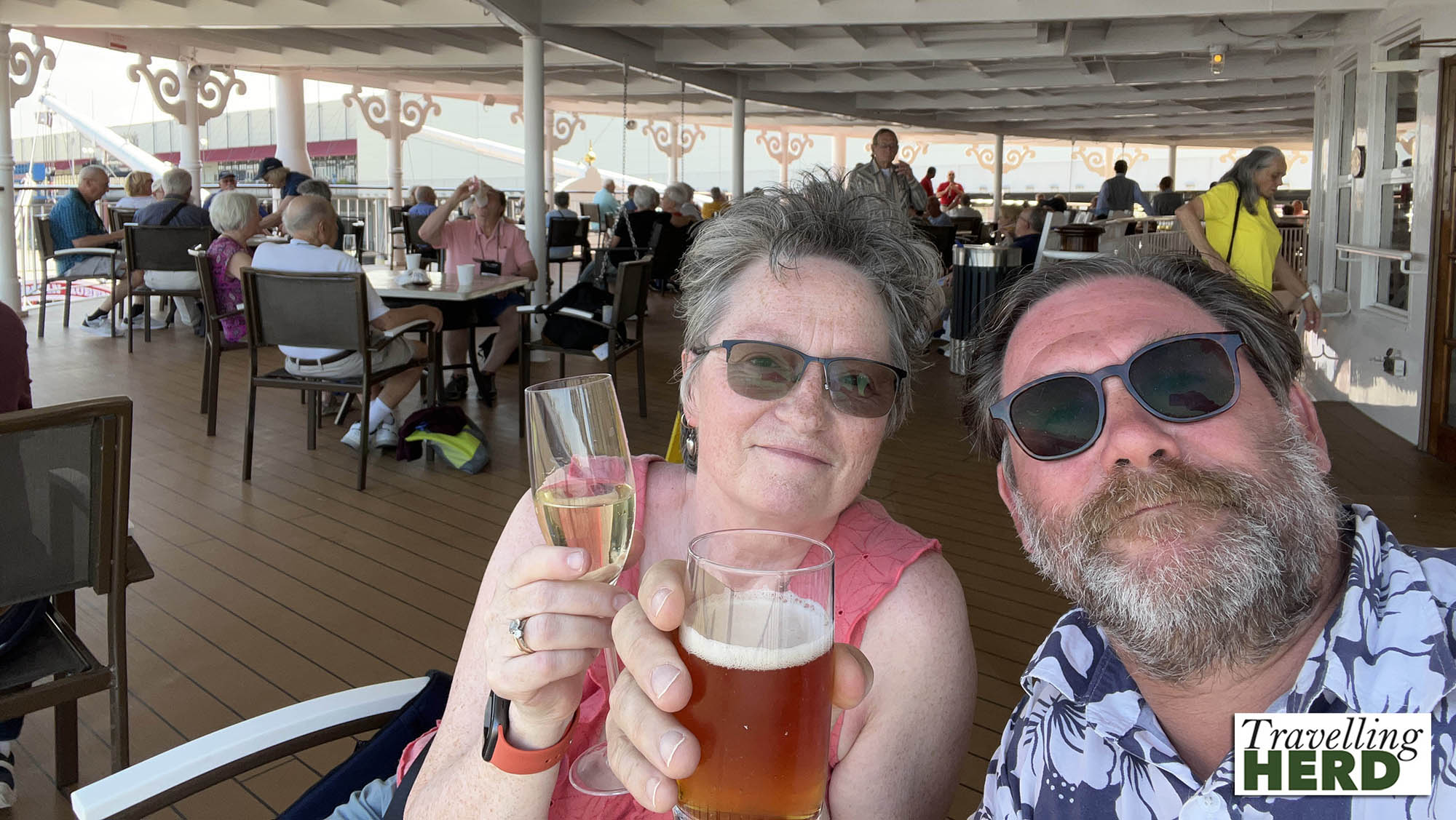 Route Map: