Wednesday, 24th October 2018
As the aire was spacious and flat Robert demanded that Matilda try out the e-bike, which she has been studiously avoiding ever since he bought it. She is, as you can see, not a confident cyclist and is particularly concerned about her safety on the "wrong side of the road."
The journey started with a short diversion into Luxembourg to top up with cheap fuel and then on to Aachen.
It was a longer drive than usual today across bridges passing high over valleys and through hills covered with conifers laden with cones and deciduous trees turning the warm shades of autumn. The mist low enough to conceal the blades of the wind turbines at the top of their rotation and a fine drizzle.
It is reassuring, if reassuring is the right word, that the UK does not have a monopoly on roadworks which stretch for miles with little apparent activity.
The Dom [cathedral] was the first World Heritage Site in Germany and the oldest part, Charlemagne's Palace, was built between AD 794 and AD 810. Charlemagne himself is buried here in the town he made capital of his Frankish empire in 794.

The Dom is a real mixture of architectural styles – a gothic chancel was added in 1414 to accommodate the growing number of pilgrims wishing to see the relics Charlemagne had brought to Aachen, including Christ's loincloth. These are exhibited every seven years and will next be displayed in 2021.
After the Dom we had a look at the Rathaus…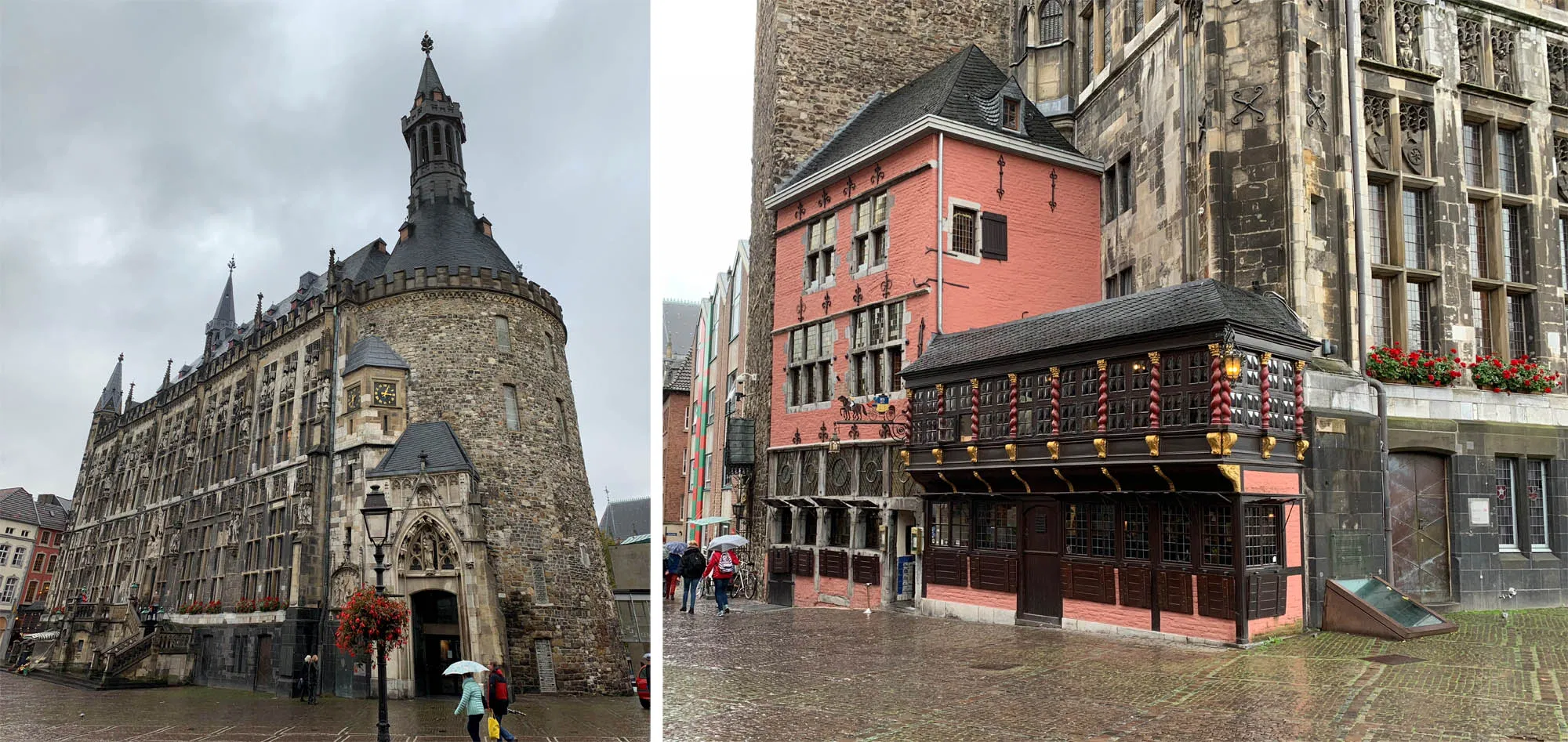 Walked today: 5.4 miles
Driving distance today: 116.61 miles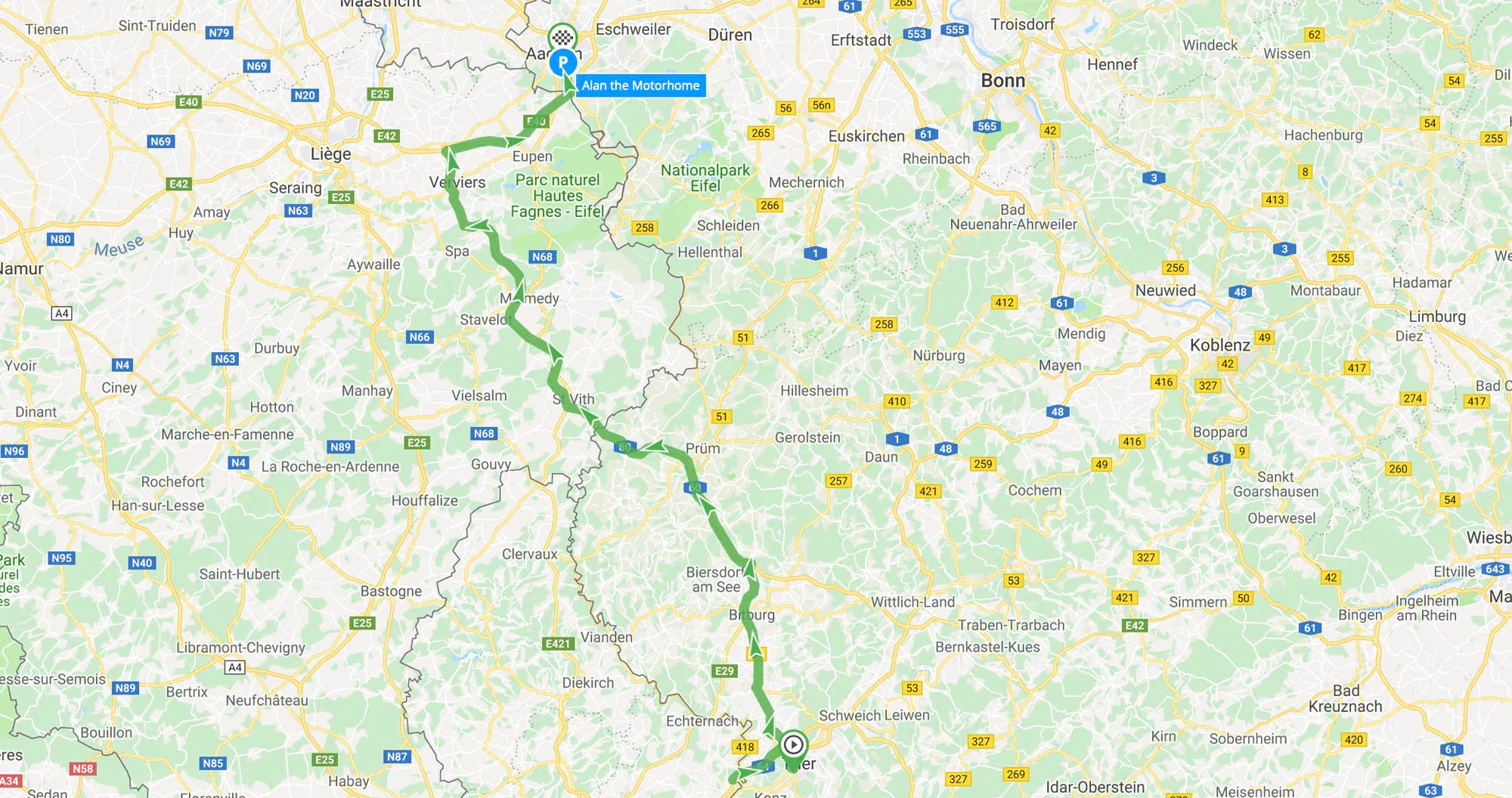 The current tour map: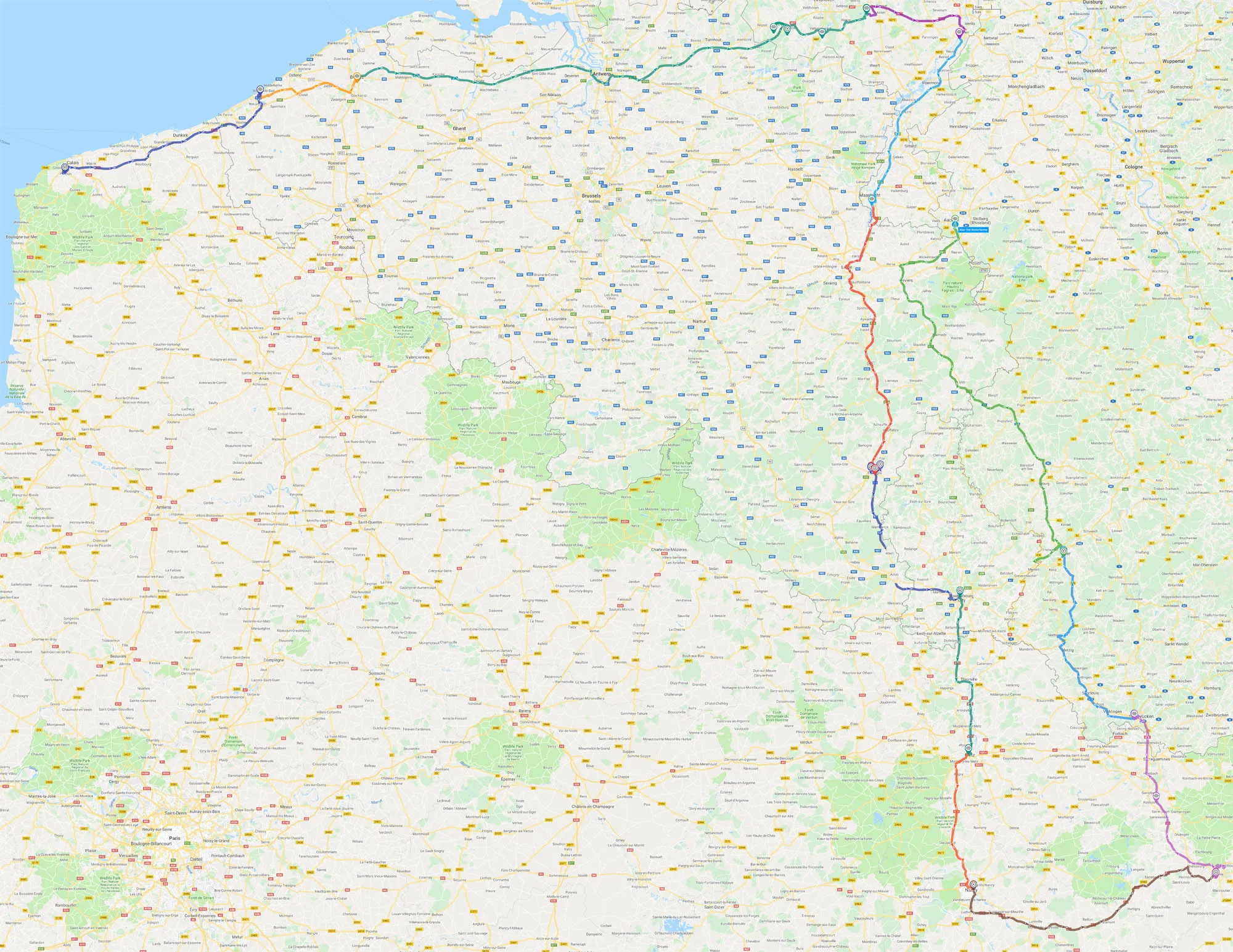 Overnight location: n50º76.2165′ e6º10.2335′
Stellplatz Bad Aachen: