Friday, 19th October 2018
We had been undecided about our next stop but when Matilda looked it up, Nancy boasts a UNESCO world heritage square and this swayed the decision.
As we were leaving, the pleasant Dutch couple in the motorhome next to us at the aire in Metz recommended only buying fuel from supermarket sites. Unless you are in Luxembourg, of course, where the petrol is cheap. So that is a tip for the future.
Ralf seems to have decided that he prefers to be able to see out of the window on the journeys.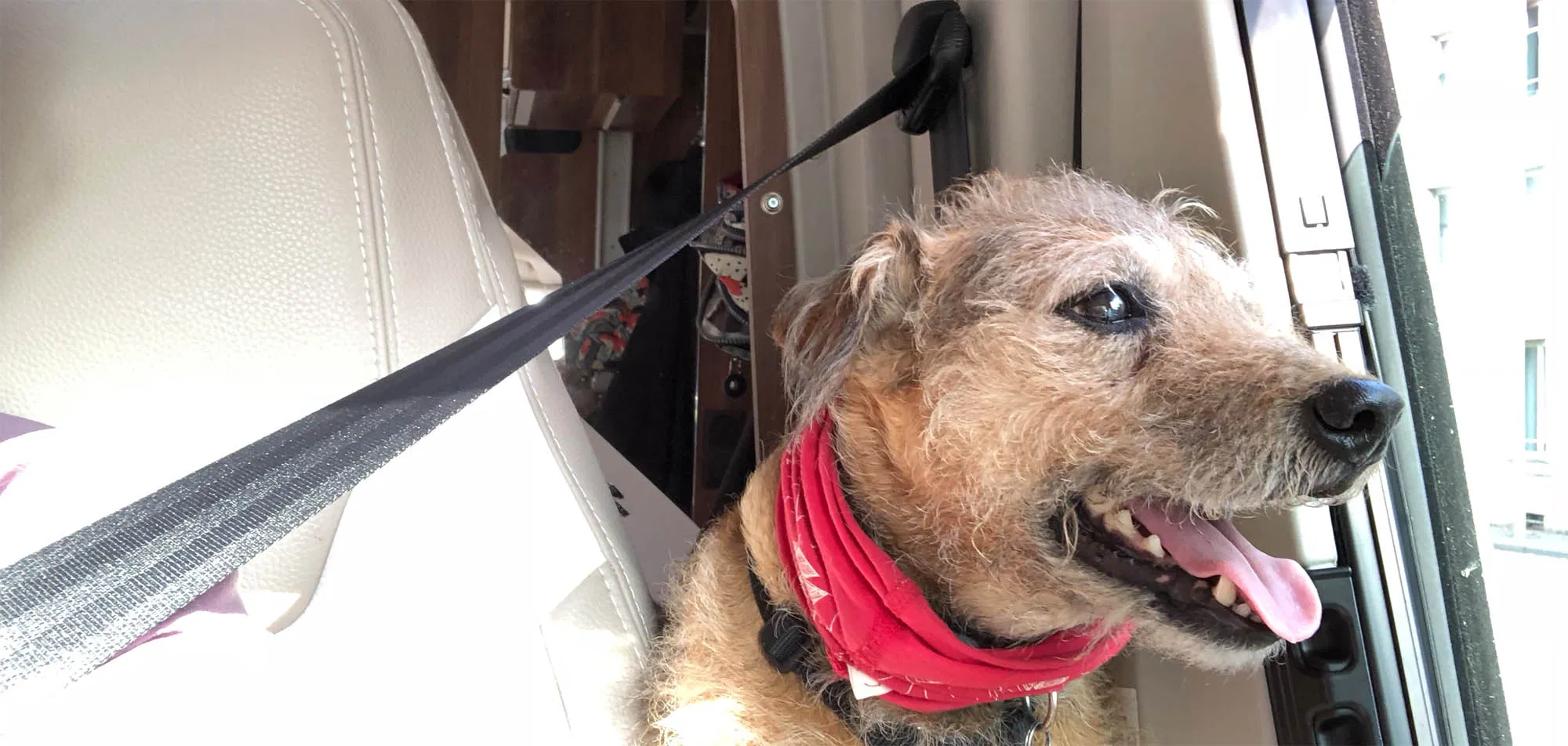 The aire in Nancy is near the marina again and also just a short walk from the city. These central locations are excellent. We arrived around midday and a slightly disheveled man guided us into a parking place which had disabled markings on the ground so we would certainly not have parked there otherwise.
We decided to wait until the capitainerie du port (harbour master) returned at two to pay for our place before heading into the city.

He proved to be both pleasant and helpful, had spent time in Potters Bar and Reading and provided a map of the city as well as detailed information about the services available. Having studied the map we took Ralf on a route into the city . . . .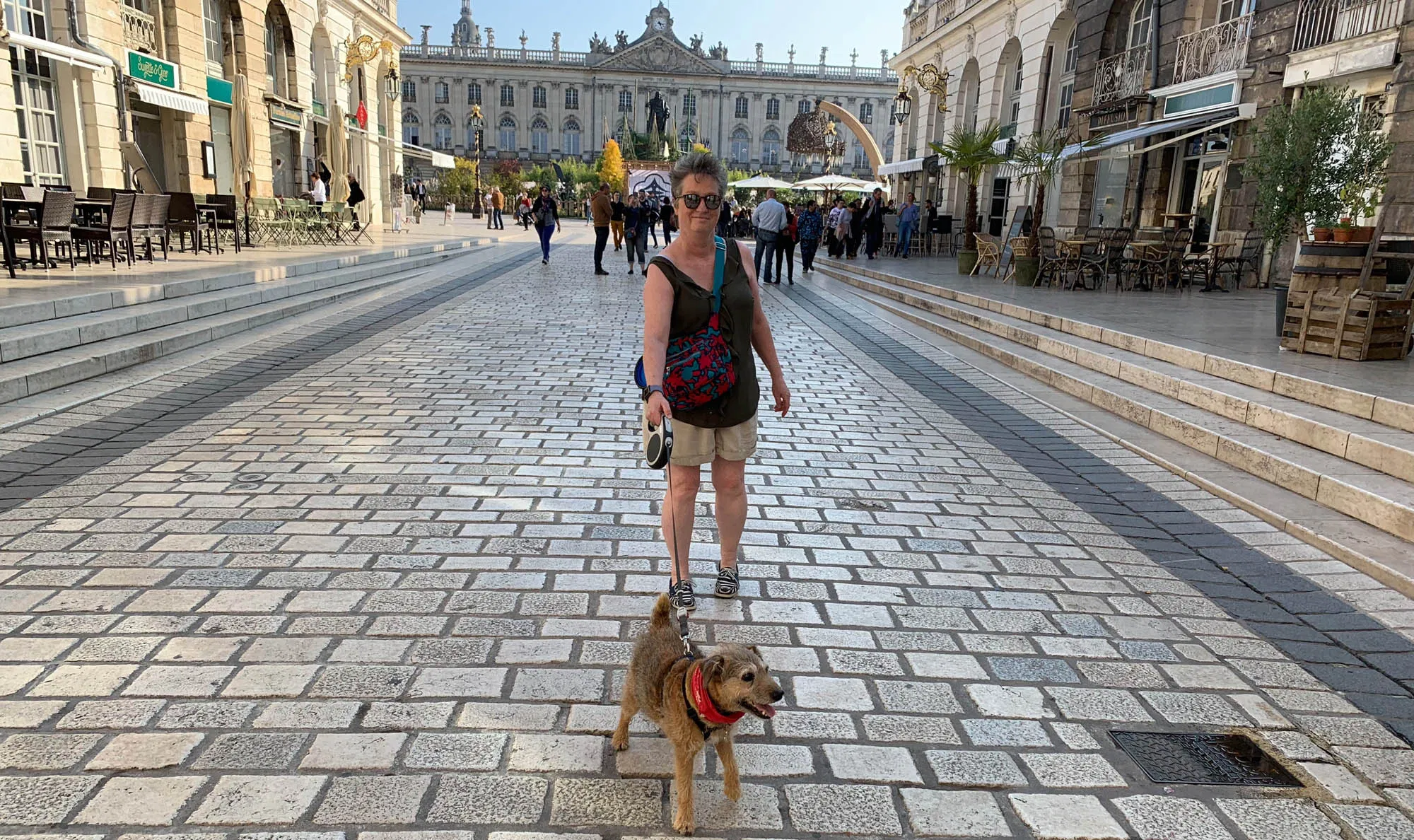 round the Parc Pepiniere to the breathtaking eighteenth century Place Stanislas square where Robert waited for the ubiquitous tourist train to leave so he could take panoramic photos of . . . .

the square . . .

. . . with its sumptuous gilded wrought iron gates and fountains. Ralf was unhappy about the crowds so we returned to Alan and walked back into the city without him to enjoy the beauty of the square. The evening sun bathed the square in a warm glow and made the gold even more luminous.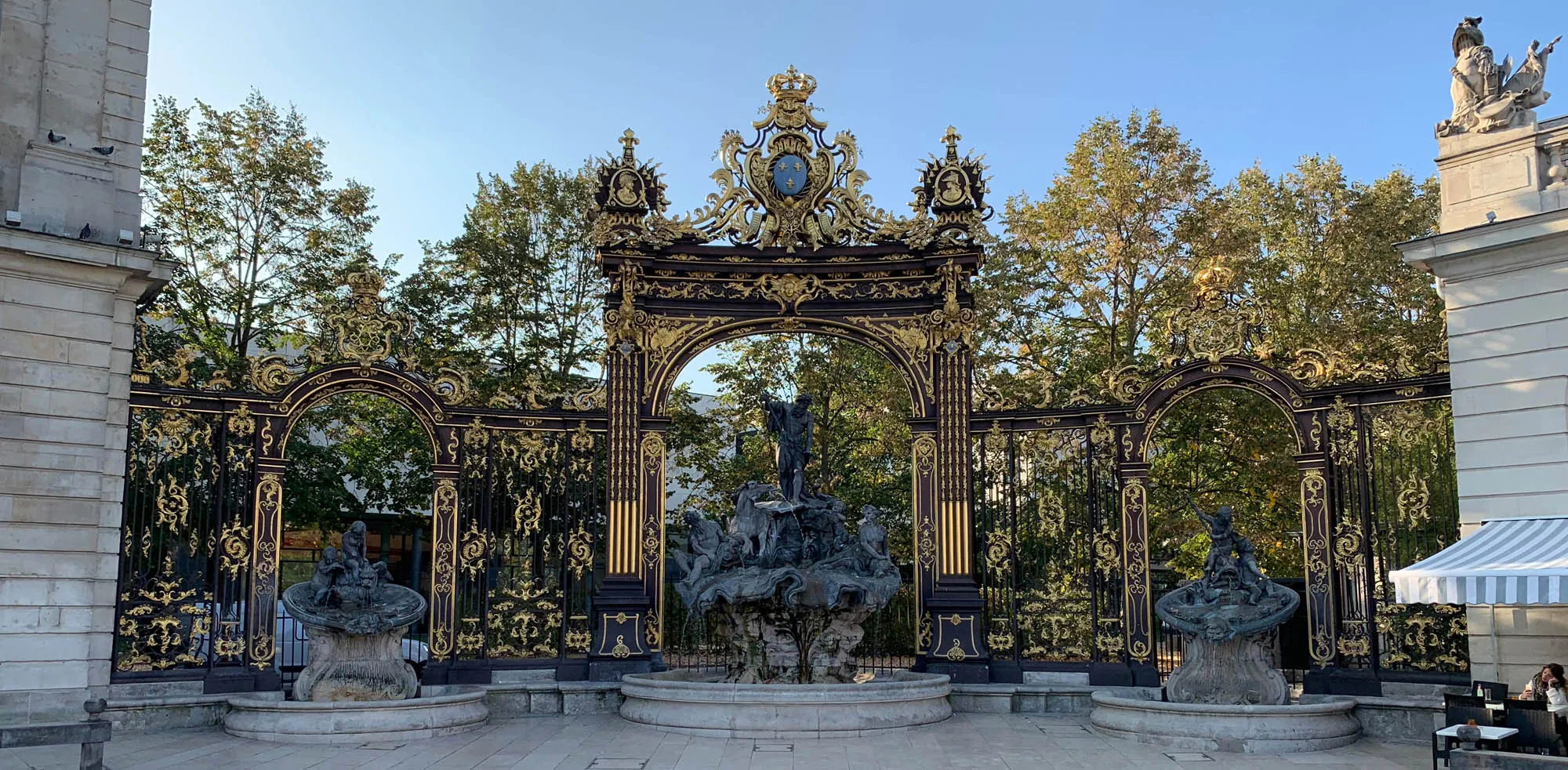 There is currently an exhibition of Japanese gardens in the centre of the square, featuring chrysanthemums, bamboo, lanterns and raked gravel as well as some unidentifable items.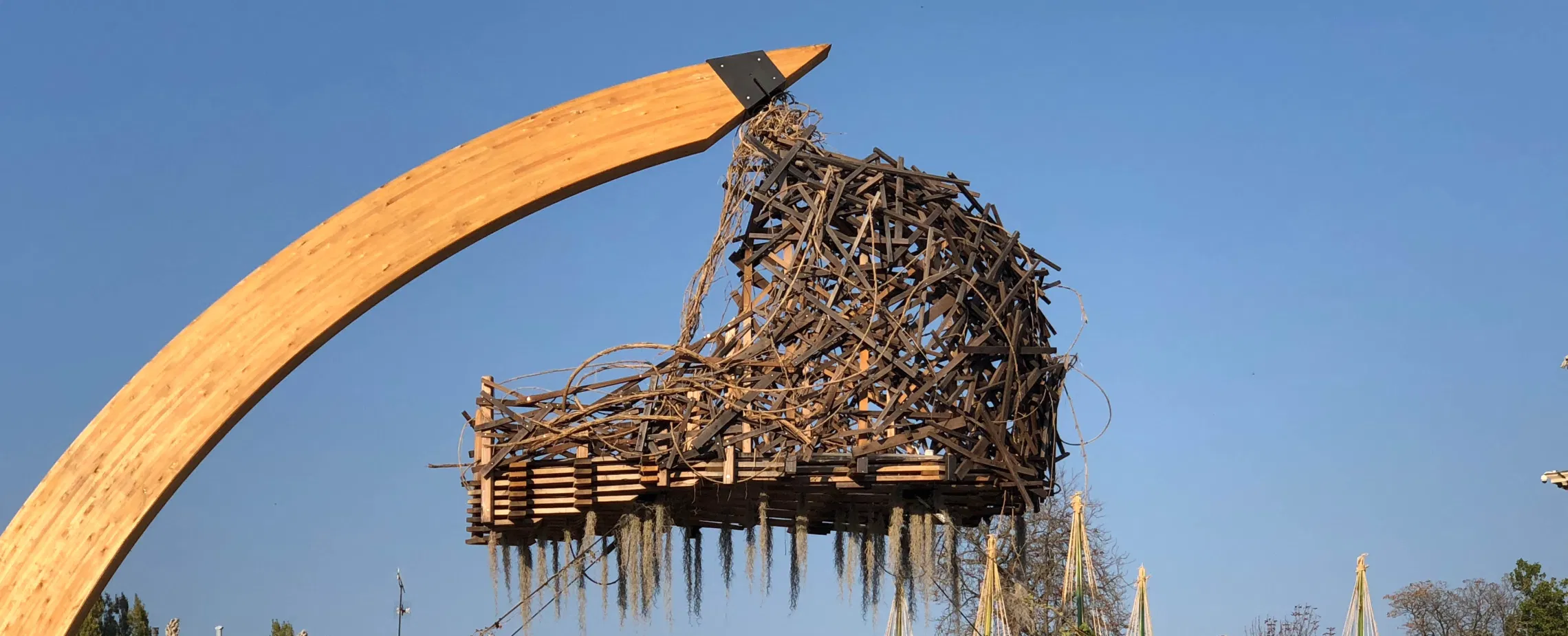 Although the gardens were interesting they did detract slightly from the grand effect of the square by impeding the vista. Of course, we found a seat in a bar in the sun to enjoy the full effect.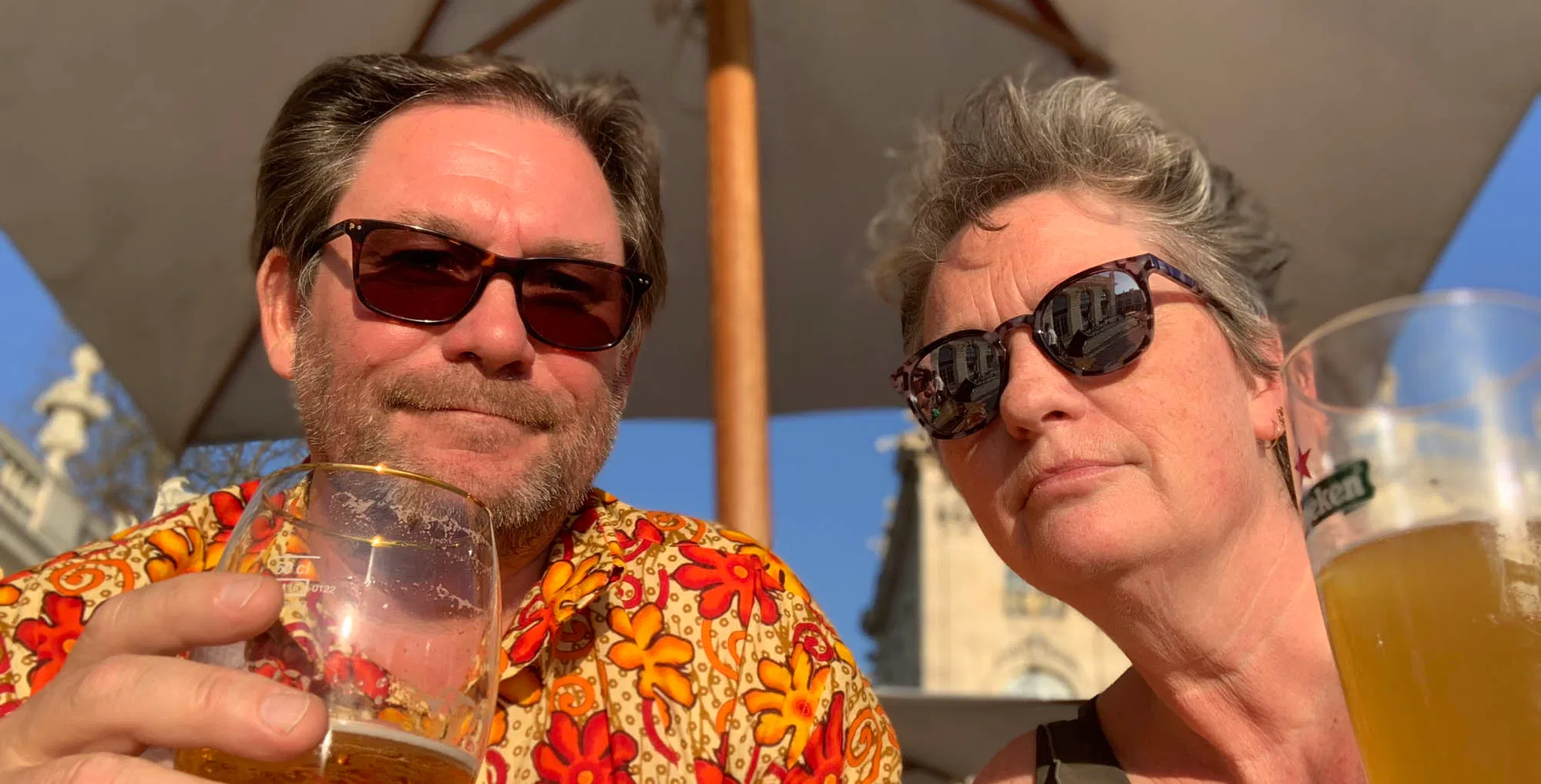 Our route back took us via a number of other sites, including the market.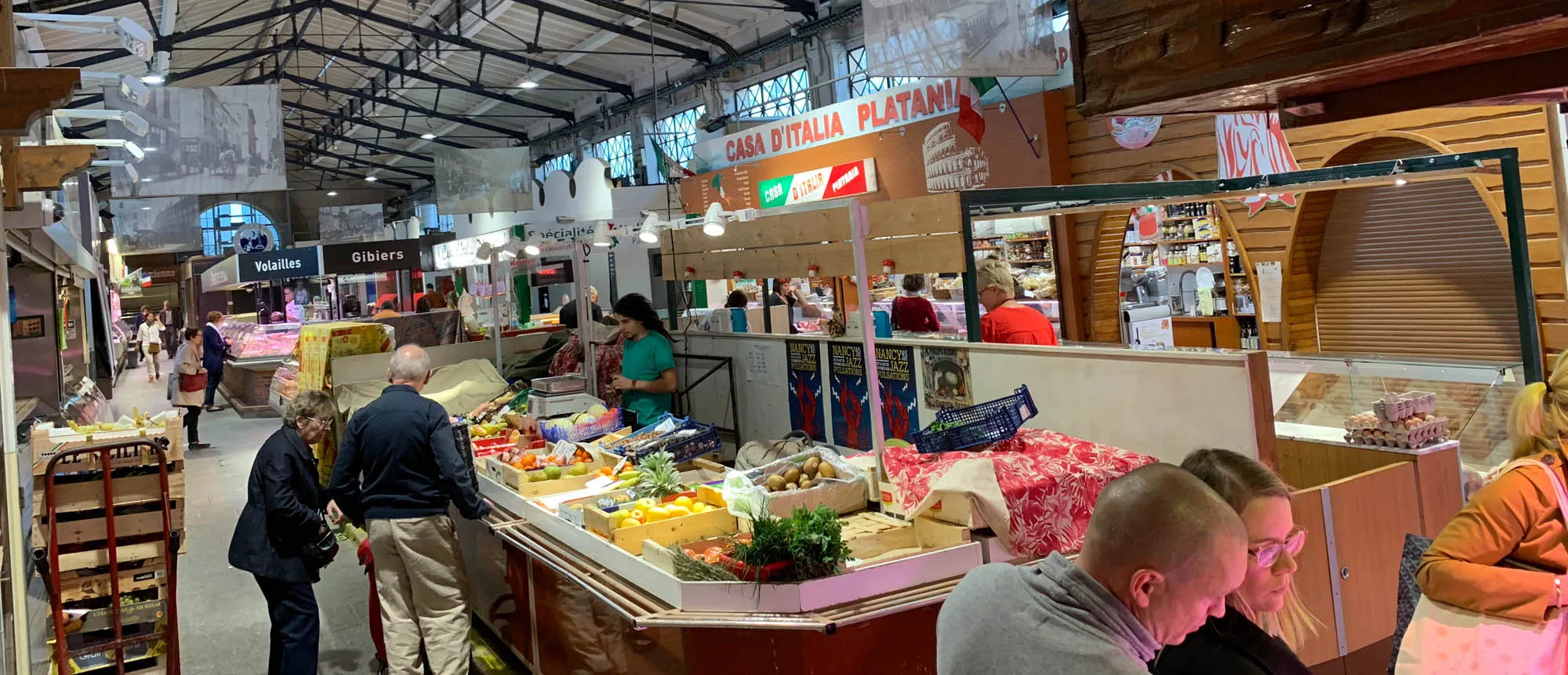 Nancy was an unexpected delight for us and we will add this to our list of places to return to.
Walked today: 5.8 miles
Driving distance today: 36.95 miles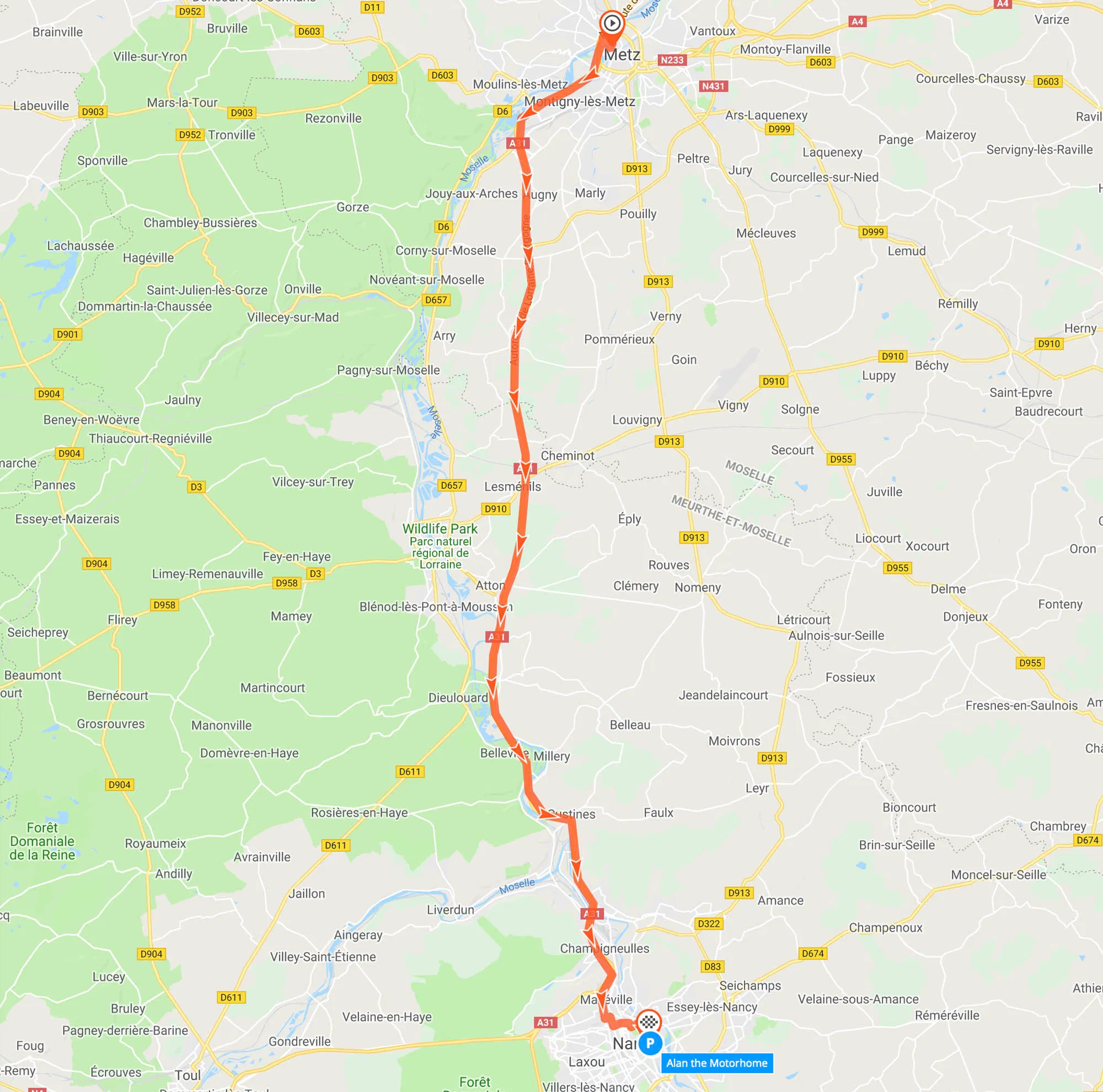 The current tour map: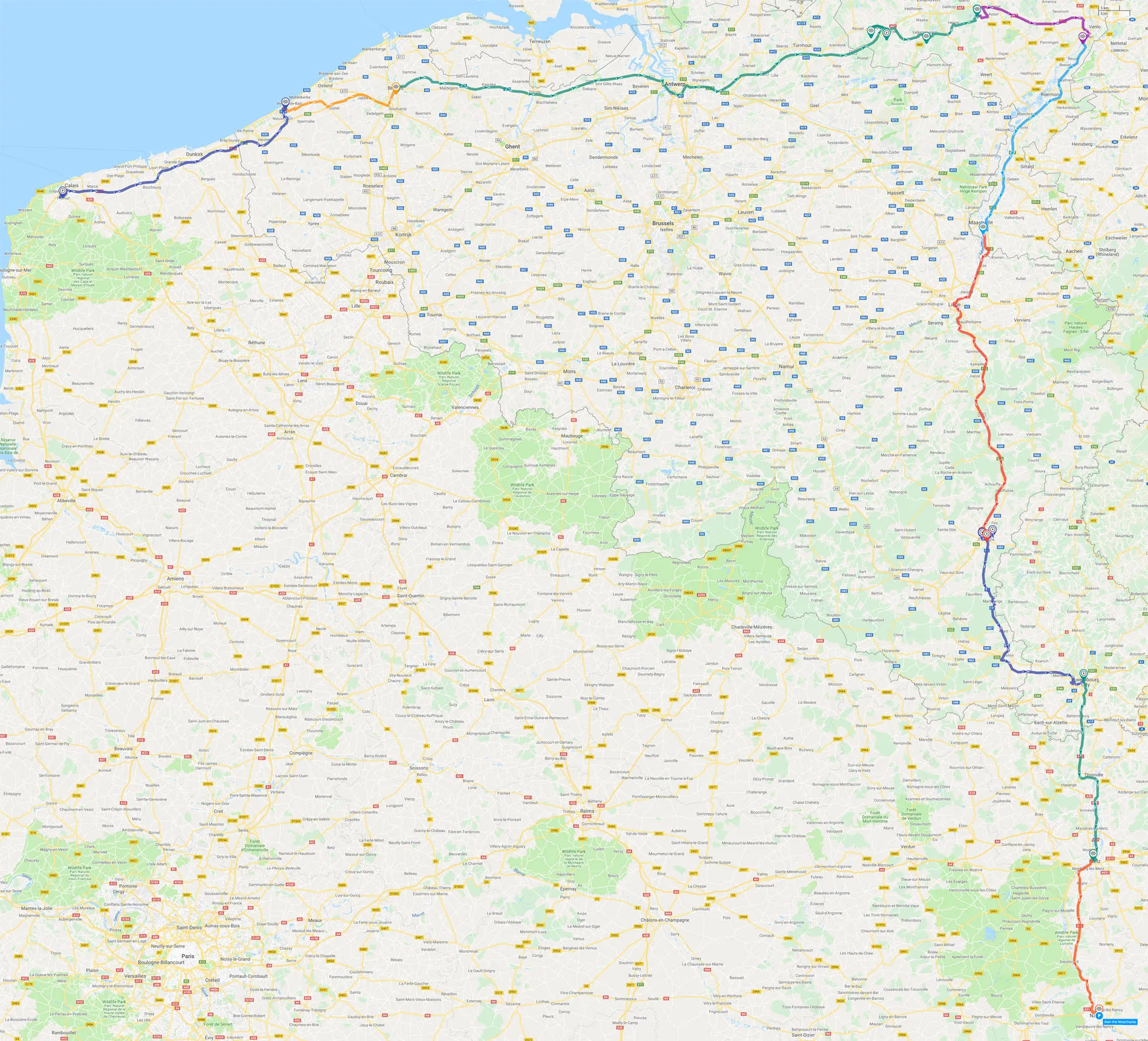 Overnight location: n48º69.2225′ e6º19.3338′
Nancy Marina: