Read this blog: The one where we enjoy an Ireland win over South Africa
Friday 22nd and Saturday 23rd September 2023
We arrived at Gare de Lille Flandres and made our way to what we thought was our hotel. Unfortunately Robert had found directions to the Hotel Mercure Lille Centre Grand Place not the Hotel Mercure Lille Centre Vieux-Lille who actually held our booking.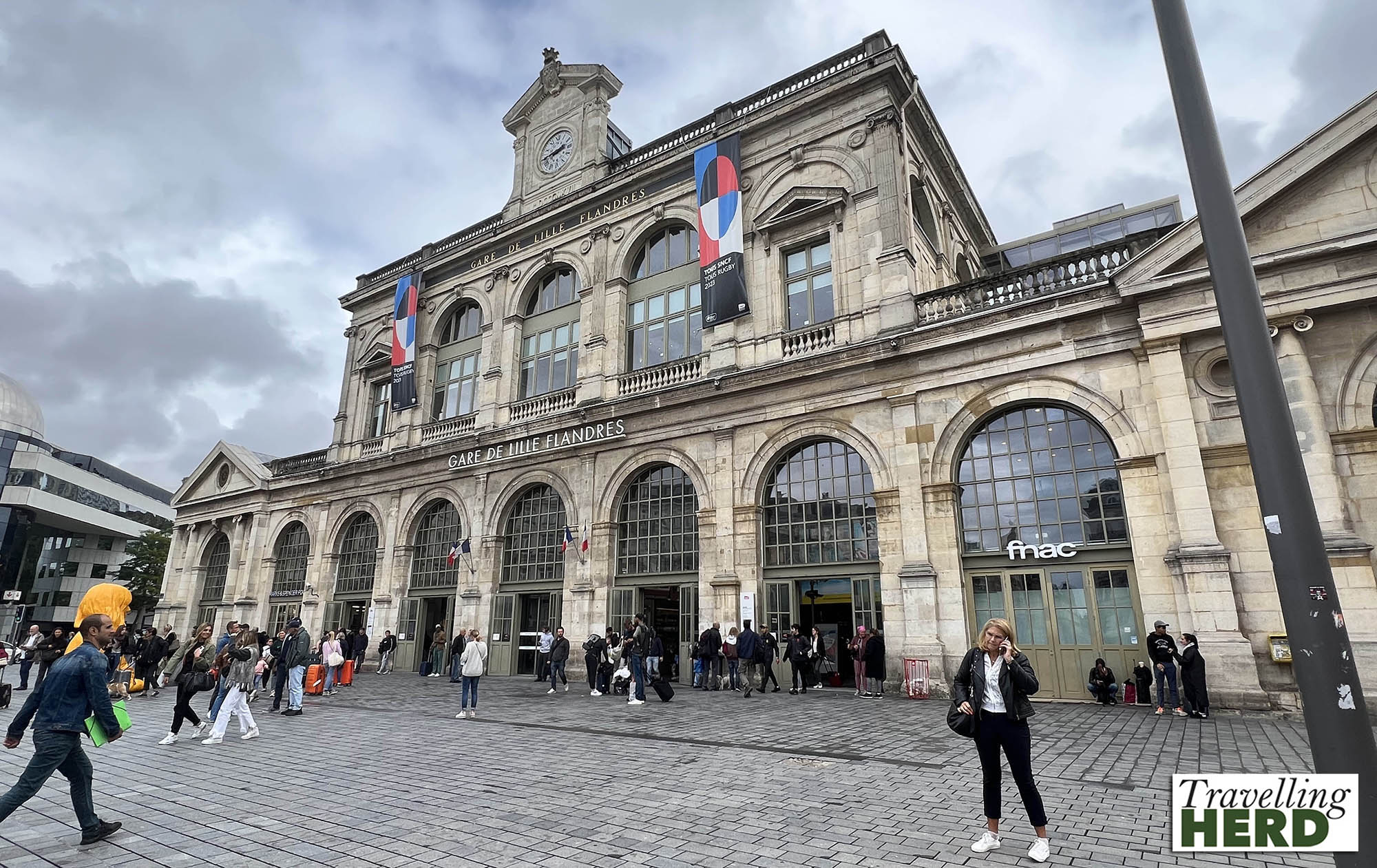 Another short walk took us to the correct destination and from there we went in search of a bar showing the Argentina vs Samoa game. We found a square with a pleasant hostelry called Le Django with welcoming bar staff which was going to show the match and which soon filled up with amiable fans from multiple visiting nations.
The England vs Chile match was due to kick off at 17:45 on Saturday and our daughter Ruth and her friend Breesha were travelling over late on Friday. We planned to meet them on Saturday morning and make our way to the ground together.
Breakfast was not included in our booking and Matilda was looking forward to returning to That's Toast. Unfortunately, after some confusion on Matilda's part which was compounded by an error in a previous post which Robert pointed out, and further internet research, she found that she would have to wait until we go to Bruges for this treat. Instead we wondered around and found a branch of Le Pain Quotidien [see Dish of the day] which seemed to be catering predominantly for England fans in their national rugby shirts.
We met Ruth and her friend Breesha in the Grand Place where we were able to show off our RWC2023 merchandise, although Matilda had to borrow some of Robert's to be able to join in.
The FanZone in the Grand Place was much more welcoming than the one in Marseille since it was not fenced off and you could see inside. Activities included several rugby themed games including throw-ins and taking penalties and the atmosphere in the square was very good-natured. The centre piece of the square is the Column of the Goddess, [below left] which was originally erected to commemorate the Austrian siege of the city in 1792.
The statue is unnamed but is an allegorical representation of the besieged city and she wears a castellated crown depicting the city walls. Even the Goddess was getting into the spirit of things by carrying a large rugby ball [below left] to welcome the current siege of the city by rugby fans.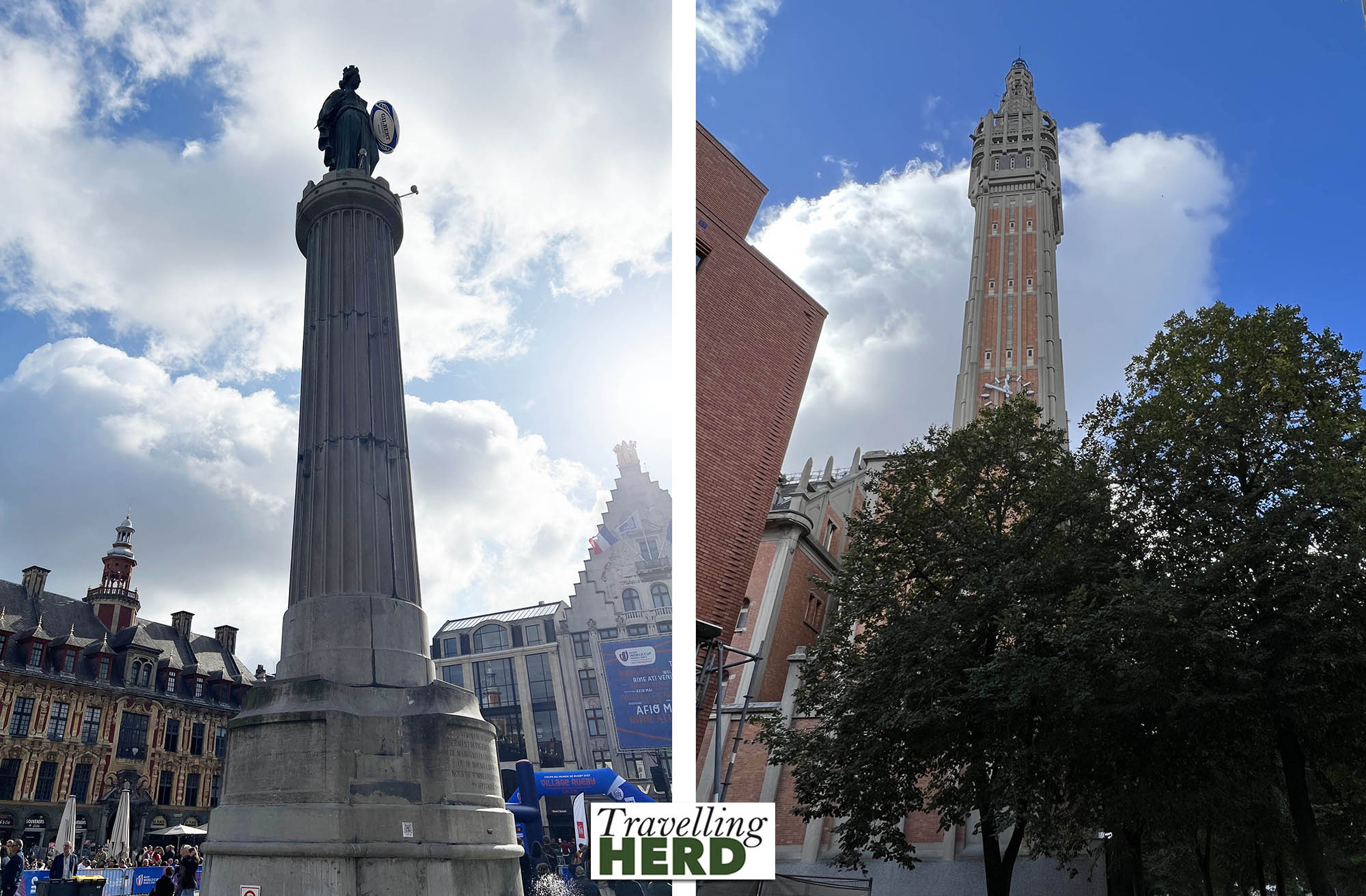 Neither Ruth nor Breesha had visited Lille before and Matilda took it upon herself to schedule some culture. She had wanted to go up the art deco belfry at the town hall [above right] on our last visit. This time she had done a little research and had discovered that there were 100 steps to climb and the rest of the ascent was thankfully by lift. En route to the town hall, we walked past the the Cathédrale Notre-Dame-de-la-Treille, which took nearly 150 years to build and is a strange combination of gothic inspired architecture with a plain, almost blank modern facade [see our previous blog from Lille]. Unfortunately when we arrived at the town hall a sign said that tickets had to be bought at least 24 hours in advance, so Matilda is still waiting. We may be able to go when we return to Lille for another match in October.
Matilda suspected that Robert was quietly relieved as this unforeseen frustration of her cultural plans meant that he would be able to start his pre-match drinking even earlier [Robert concurred]. We had a first drink back in Le Django and then walked in the direction of the Grand Place, but several places were serving lunch and would not provide a drink without a meal. Eventually, we found a bar and as there were queues, some people in our party ordered two drinks. Robert announced his intention to "go large' and Ruth supported this plan.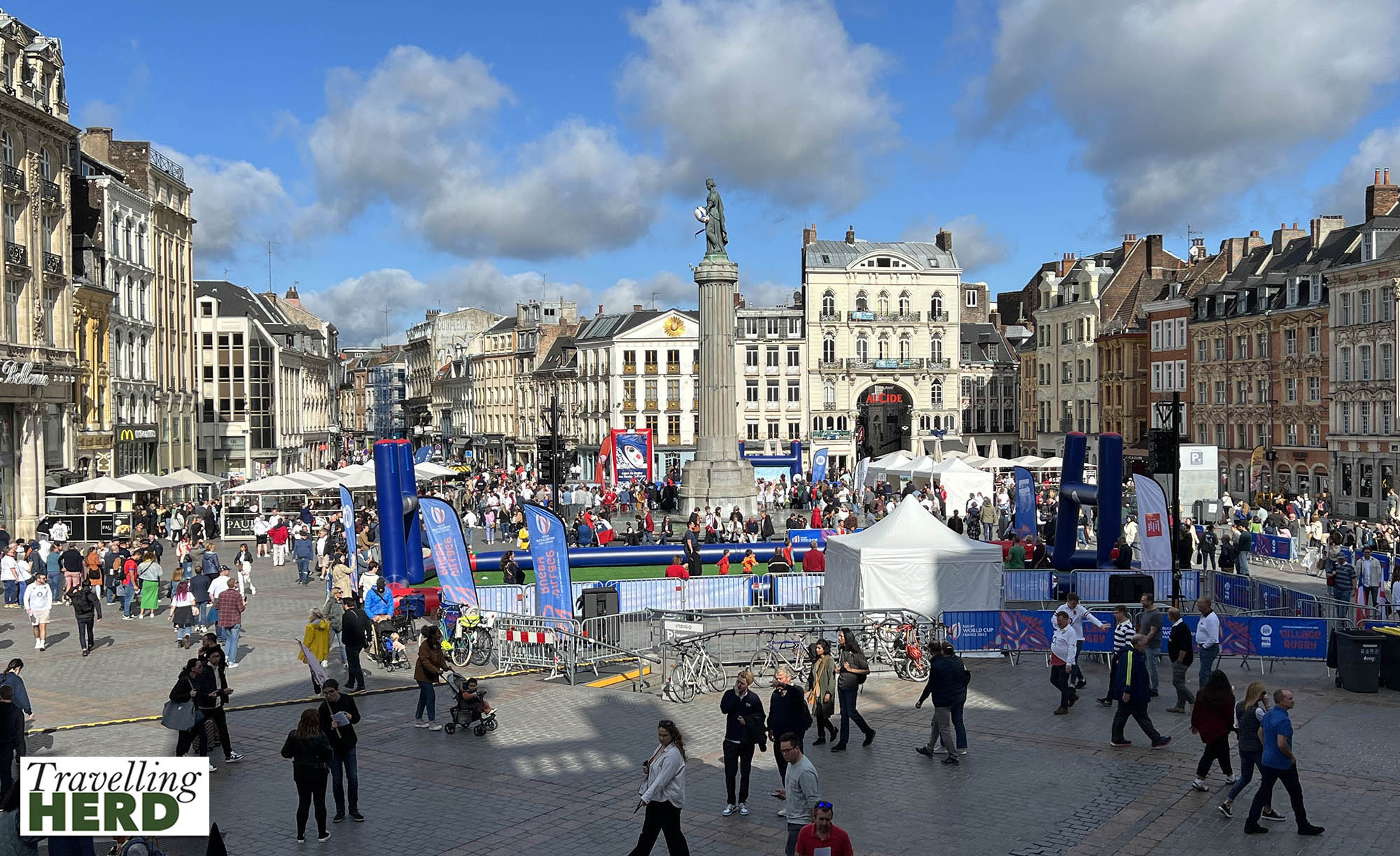 Then we had to negotiate the journey to Stade Pierre-Mauroy. We should probably have left a little earlier as when we got to the Metro to catch the Metro Line 1, staff were trying to direct us on to a different line to spread the crowds. At this point, TravellingHerd refused to be herded and we took the more direct route. Staff were managing the flow of passengers onto the metro and helpful footprints on the ground told you where to stand. Matilda placed her feet very precisely. Not all passengers were as careful.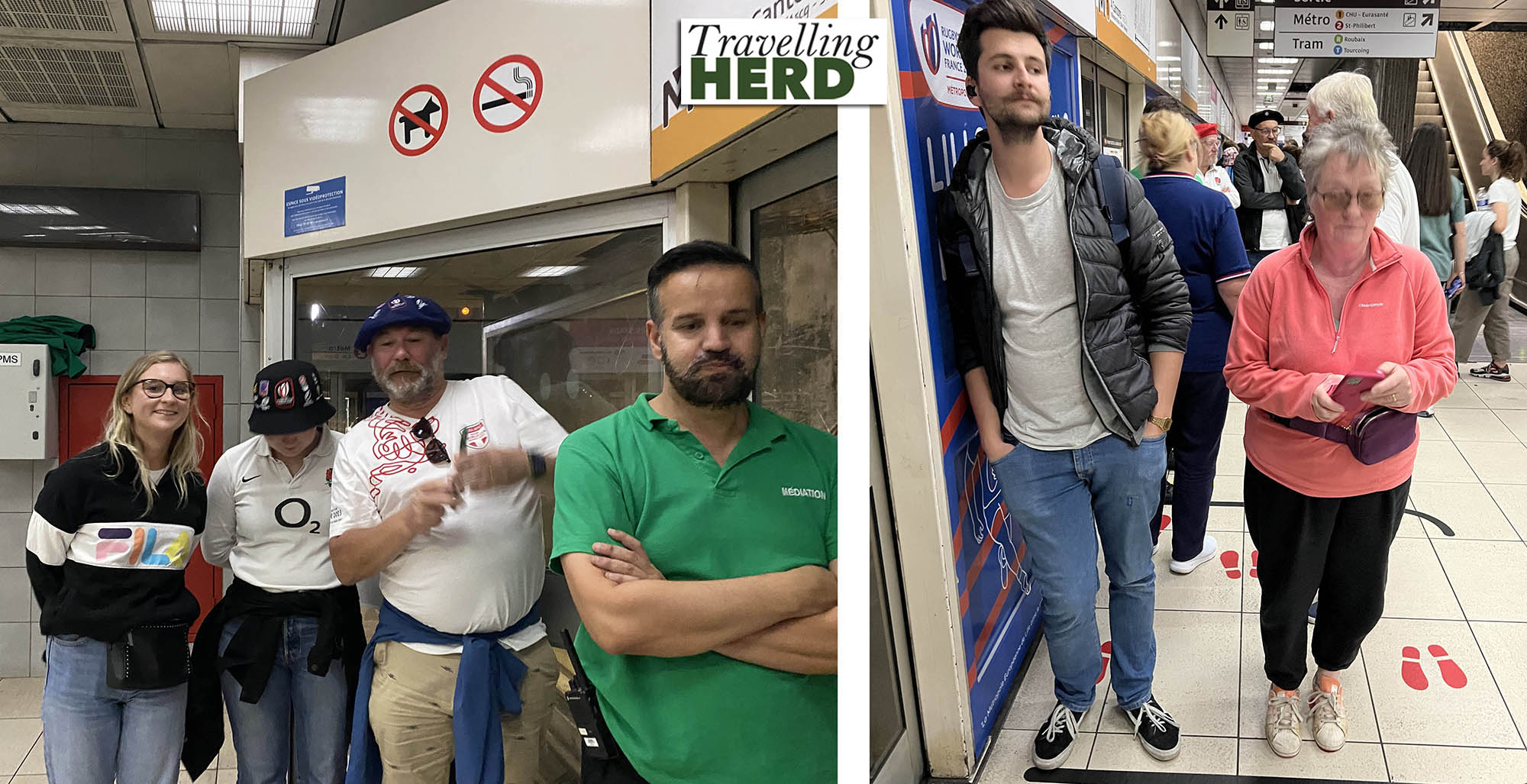 Getting in to the Stade Pierre-Mauroy was much easier than at the stadium in Marseille, purely because there were far more entryways in use. Although each entrance is separated, once you are in the ground you can move quite easily between the areas. Ruth and Breesha were therefore able to join us in the stands just above the players entrance and behind the bench while the England team warmed up and came out to see the fans. When the play started we would all be much further back [see Selfie of the day].

As you would expect the players were very personable. Robert called out Jamie George's name and he came over to take a selfie with a young fan which Robert managed to get himself into, identifying as a hybrid England [shirt]/France [beret] fan.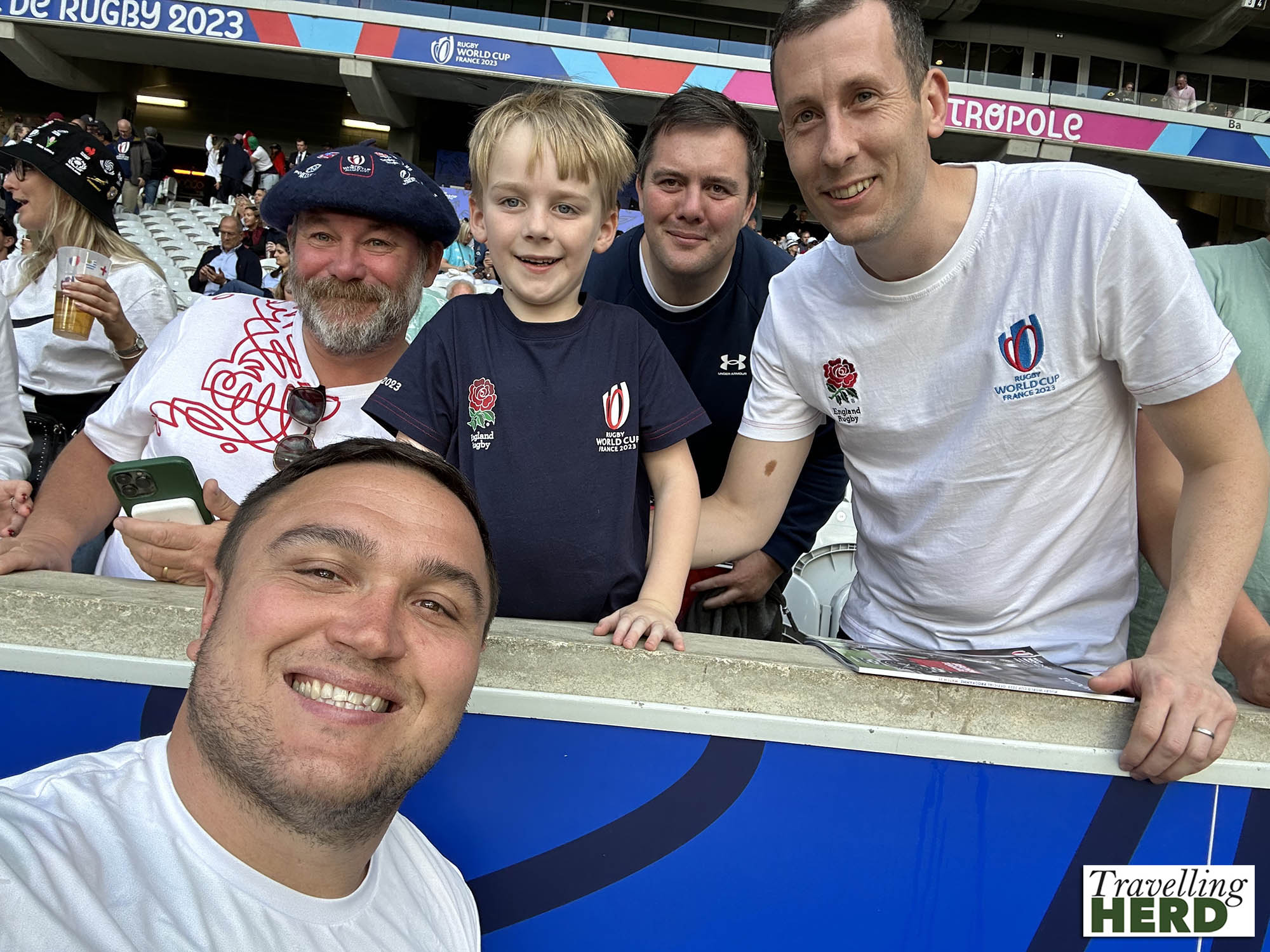 The players did seem to focus on the younger fans. Having befriended the people next to us, who had a useful child in tow, Robert also managed to get front and back photos with Ellis Genge.

We had never met Breesha before this weekend but it was such a pleasure to spend time with her and Ruth. We fell into easy conversation and it seemed as though we had known each other for years.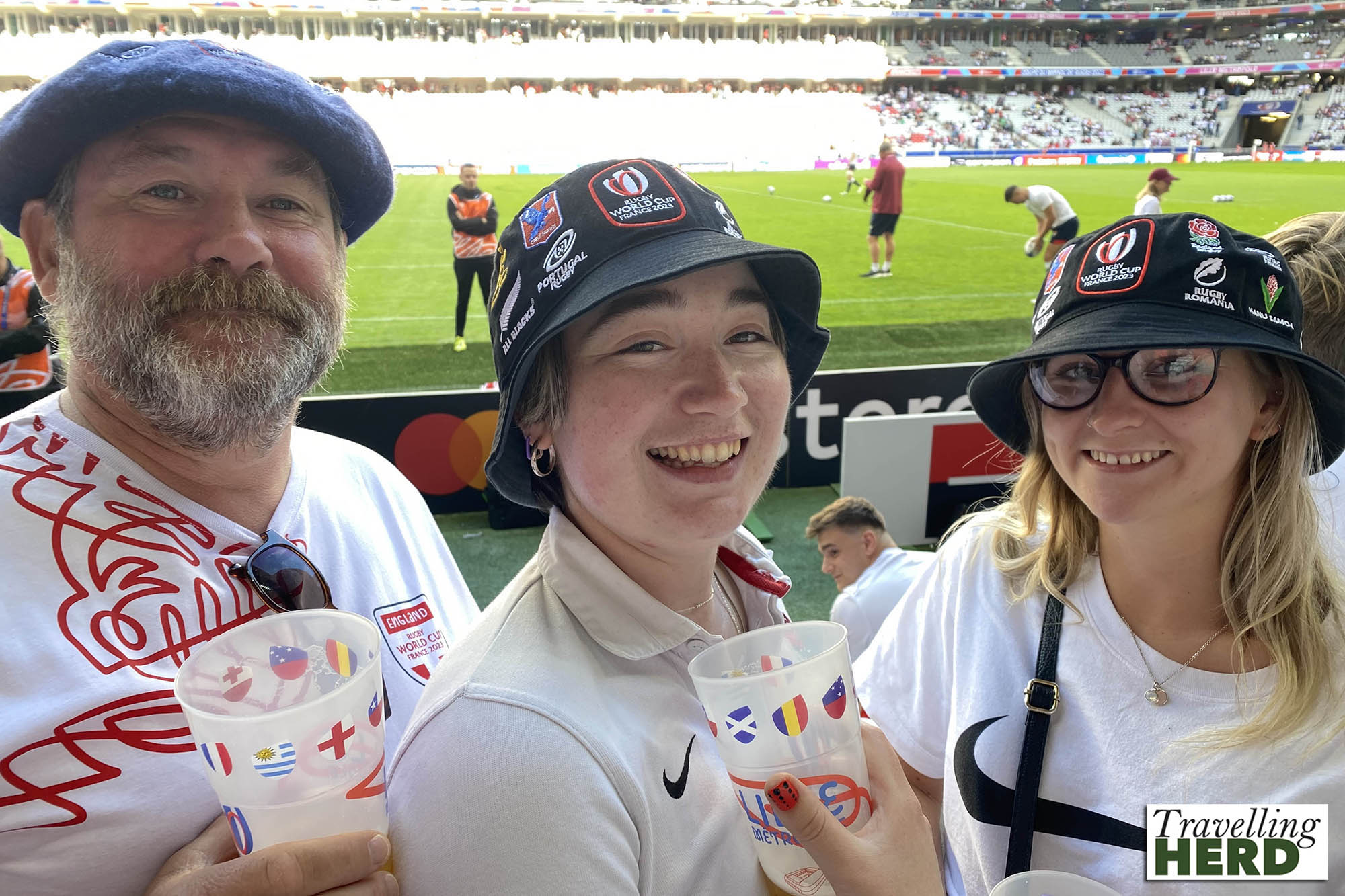 Despite an unconvincing performance, the score at full time was England 71: Chile 0.
Afterwards we travelled back to the centre separately and reconvened in Le Django to watch the Ireland vs South Africa game. Many other England fans had the same idea. It is very different watching international rugby in a bar as a retired couple and watching as a group including two lovely young women. Robert had already announced his intention to 'go large' and Breesha managed to drink the bar dry of cider although in her defence there may only have been about four or five left in stock when we arrived.
A fine time was had but some may have regretted their exuberance the following day, particularly as it would be a day spent travelling back to the UK.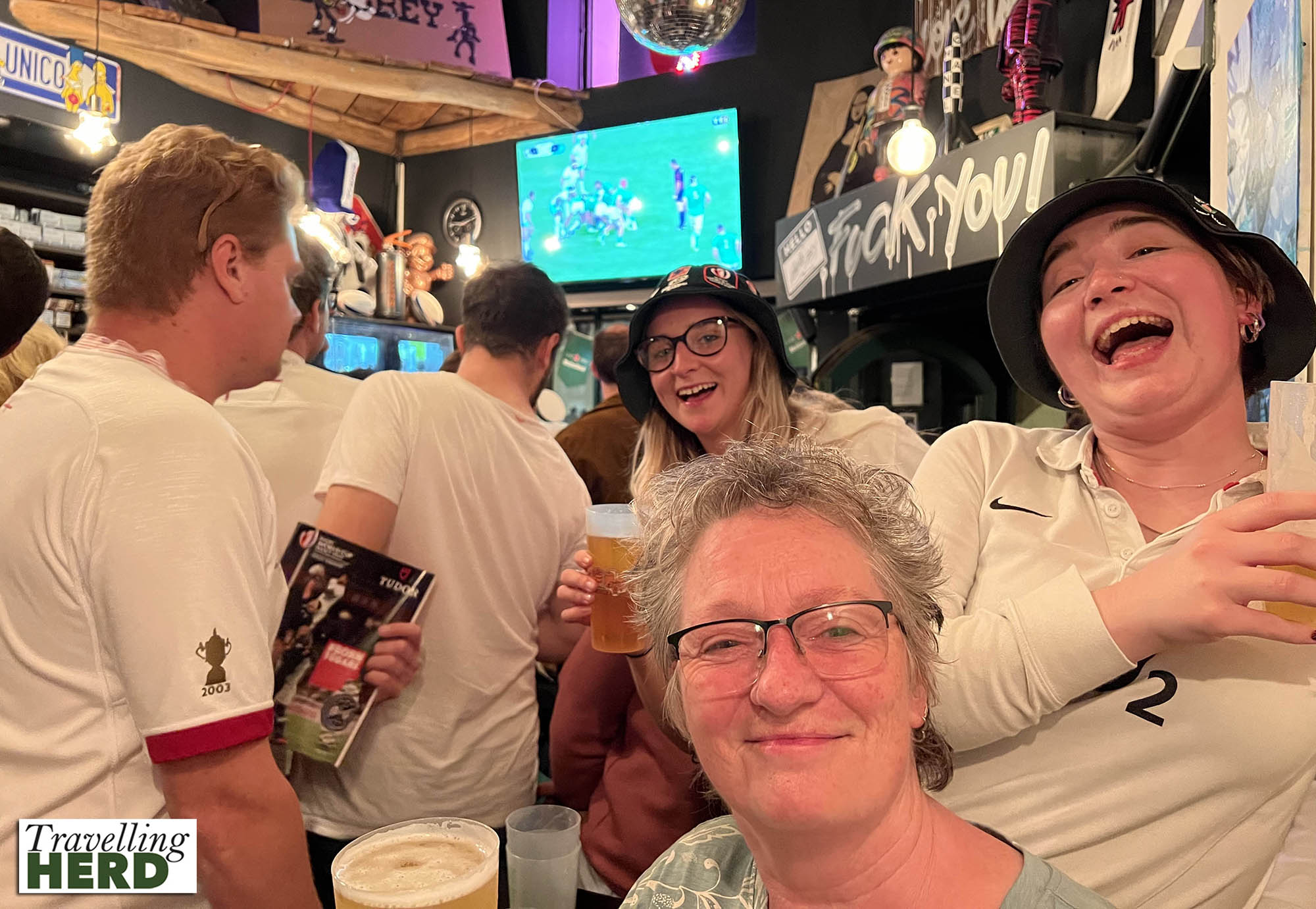 Selfie of the day: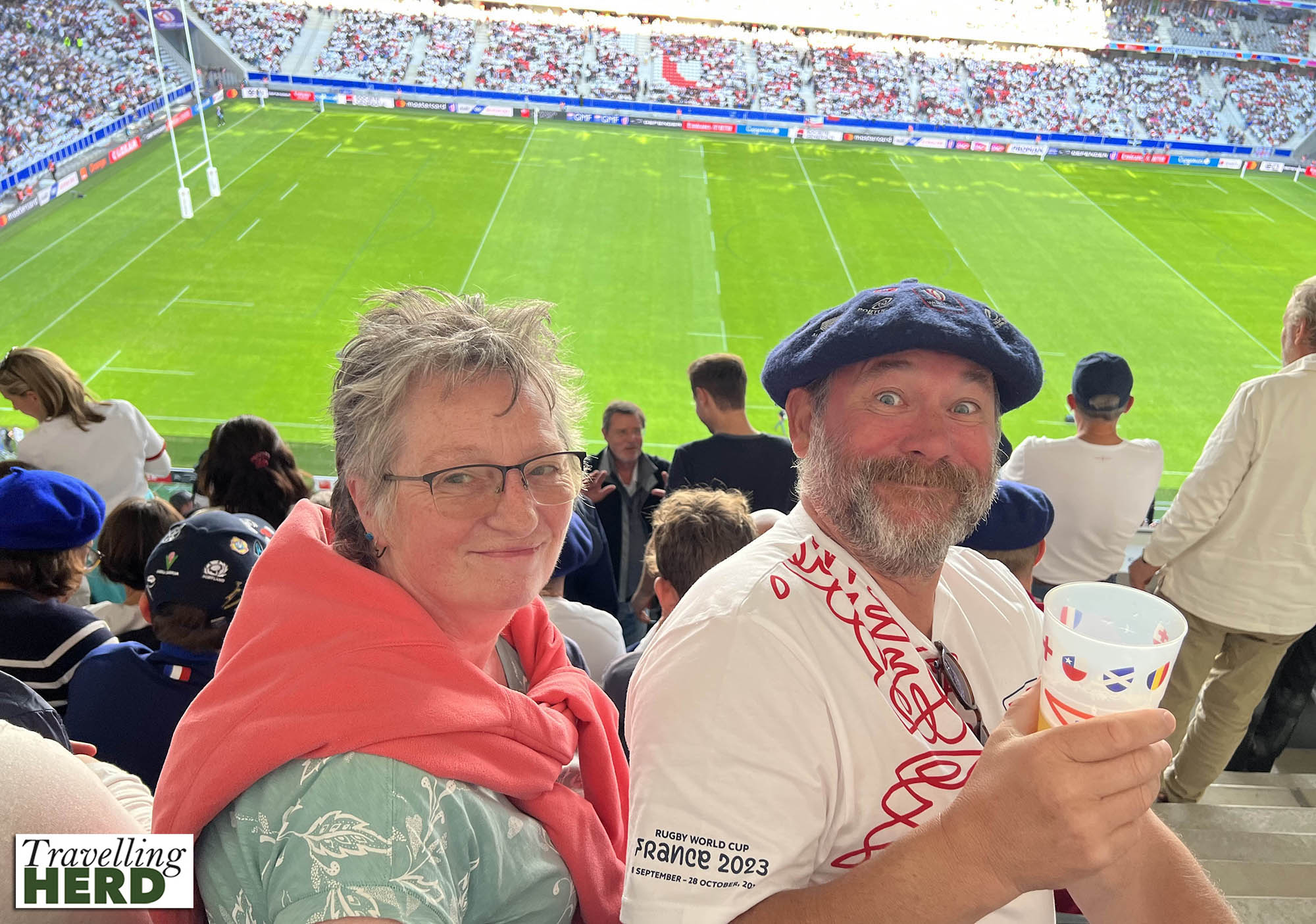 Dish of the day: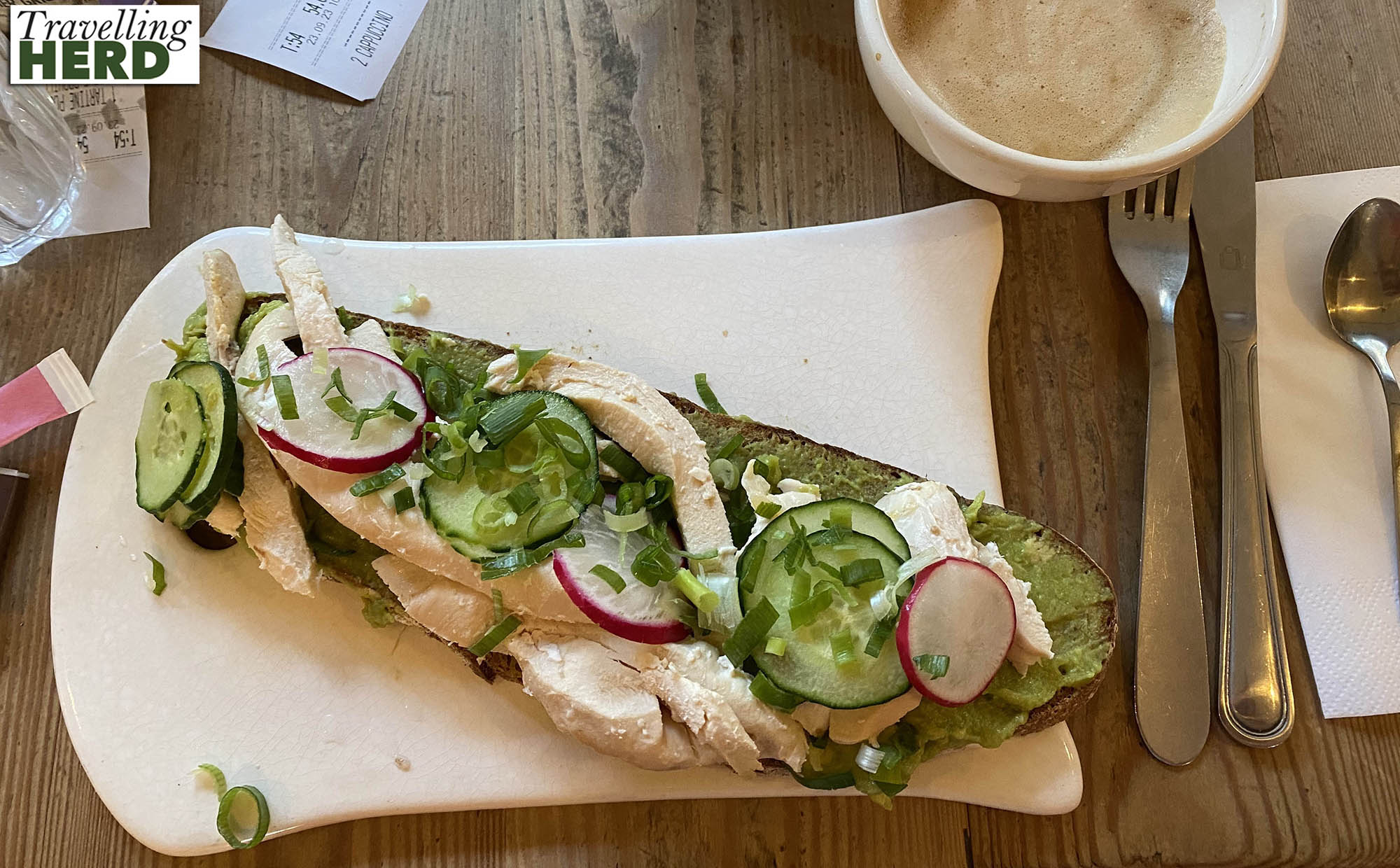 Route Map: