Sunday 14th May 2023
Some subscribers may know that Matilda likes to read a novel which is in some way associated with the places we visit. She was unfortunately woken early on Sunday by earache (more of this in subsequent posts) but she was pleased that this also gave her time to start Crooked House by Agatha Christie before setting off to visit Greenway. Although she has watched innumerable film and TV adaptations of Miss Marple and Poirot she had not previously read any of the novels. She chose Crooked House as it appeared in a list of the top ten Agatha Christie books; at the time of publication, the ending was felt to be too shocking even for Agatha Christie and the author's preface describes it as "one of my own special favourites". Matilda subsequently discovered that Dead Man's Folly was inspired by the house and part of it was filmed there, so that will have to be added to her reading list.
In 1938 Agatha Christie bought the property Greenway House as a holiday home/summer retreat [see featured photo]. She described it as being "the loveliest place in the world" but did not take up residence until after the end of WWII as American forces commandeered it to practice for Operation Overlord [the D Day landings].
The staff/volunteers were all both very knowledgeable and very enthusiastic. The family were obviously avid collectors and there were cabinets displaying a wide range of objects from stamp cases and lighters to silverware. Apparently, Agatha Christie and her second husband Max Mallowan set themselves the goal of acquiring an item dated and hallmarked from every year from the mid 17th century to the accession of Queen Victoria in 1837.
There is also a display of Agatha Christie first editions.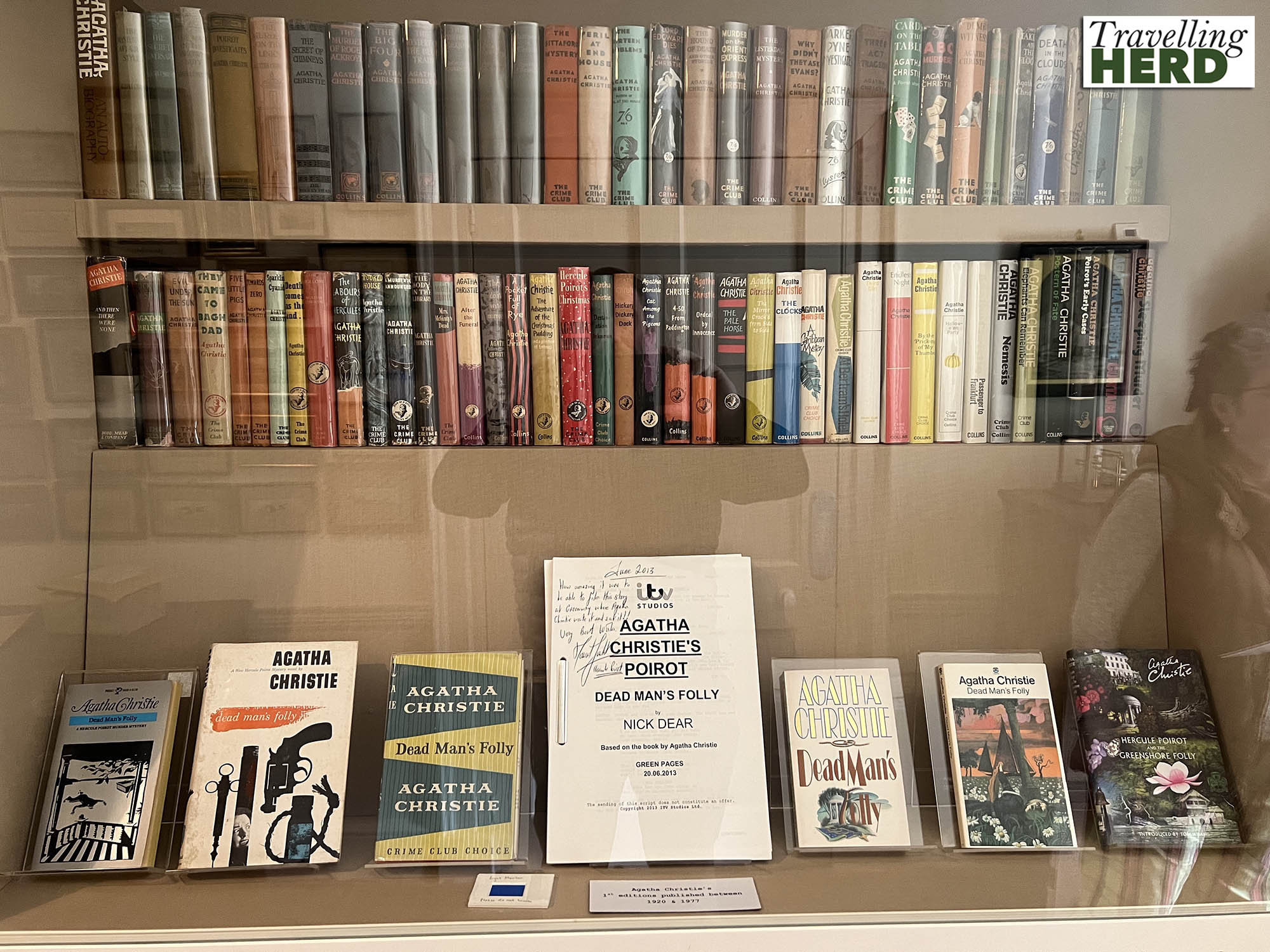 The vinery has been recently restored and the vines were laden with small bunches of fruit which will swell and ripen over the summer.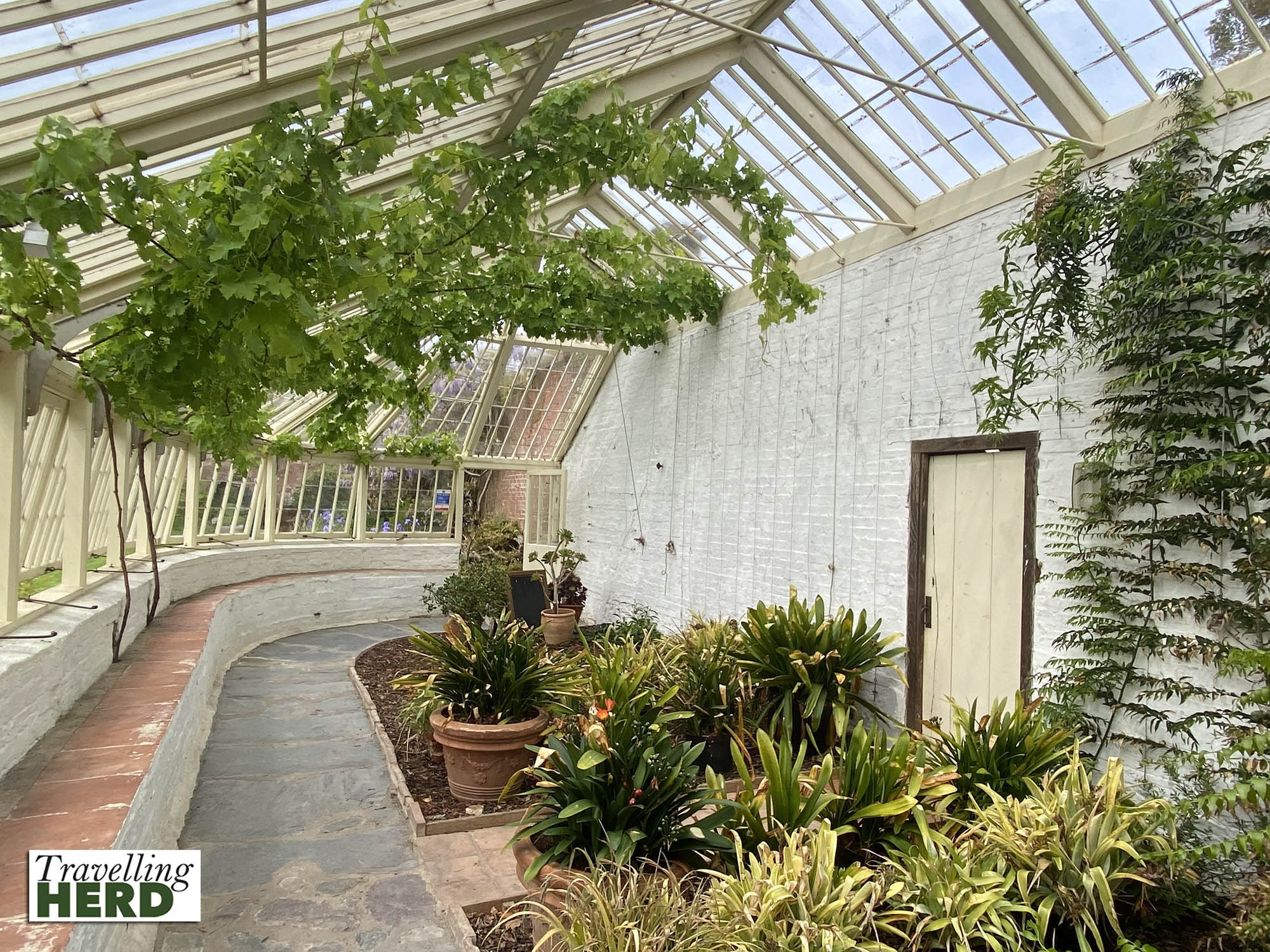 The gardens are very pleasant but in some places rather steep as the property extends down to the riverbank. You can stroll down to Greenway Quay and for £3.00 each way the Greenway Ferry will take you across the River Dart to Dittisham, [see video of the day] where there is a cafe and a pub. A sign on the quay tells you to ring the bell to attract the attention of the ferryman.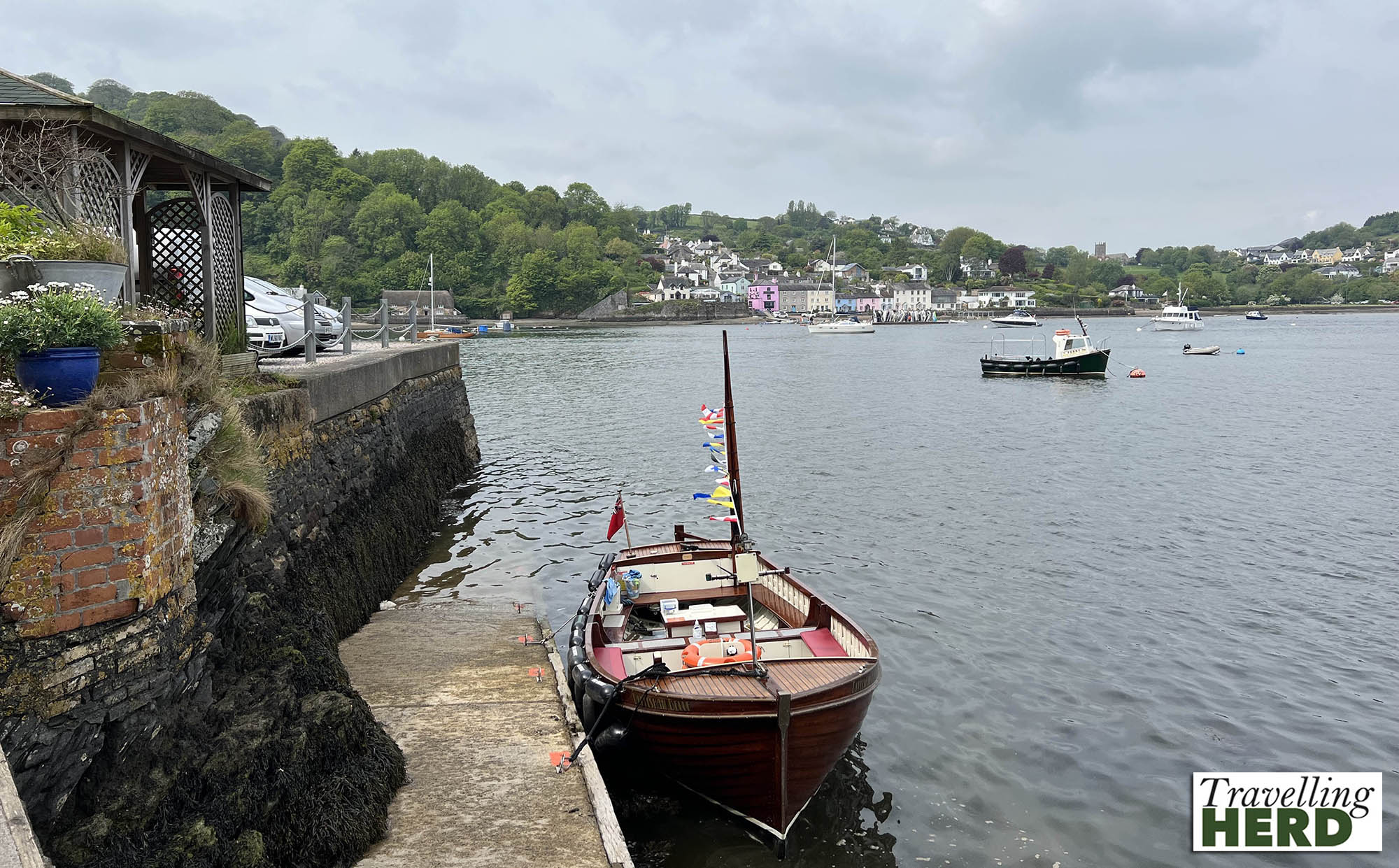 We had failed to take into account that on a sunny Sunday families would book up these picturesque places for lunch but we managed to have a quick beverage with a view in The Ferryboat Inn before vacating the table by 13:00 [see Selfie of the day]. The barman here told us it was the best pub view in the world. However, although it was undoubtedly a lovely spot, we felt there were several pub views on the Isles of Scilly which could trump it.
We then went to visit Angela who had lived next door to Matilda and her mother in Shortlands. The last time we had managed to see each other was in semi lockdown when we met outside in a garden centre café. It was delightful to catch up after several years over coffee and delicious home-made scones with jam and cream.
As we were leaving Angela told us that on a very clear day there is a green flash at sunset just as the sun dips below the horizon.
We continued on to the Land's End Hotel and hoped for just such a vibrant end to the day, but the mist rolled in to obscure the view and at some points the Longships Lighthouse was completely obscured.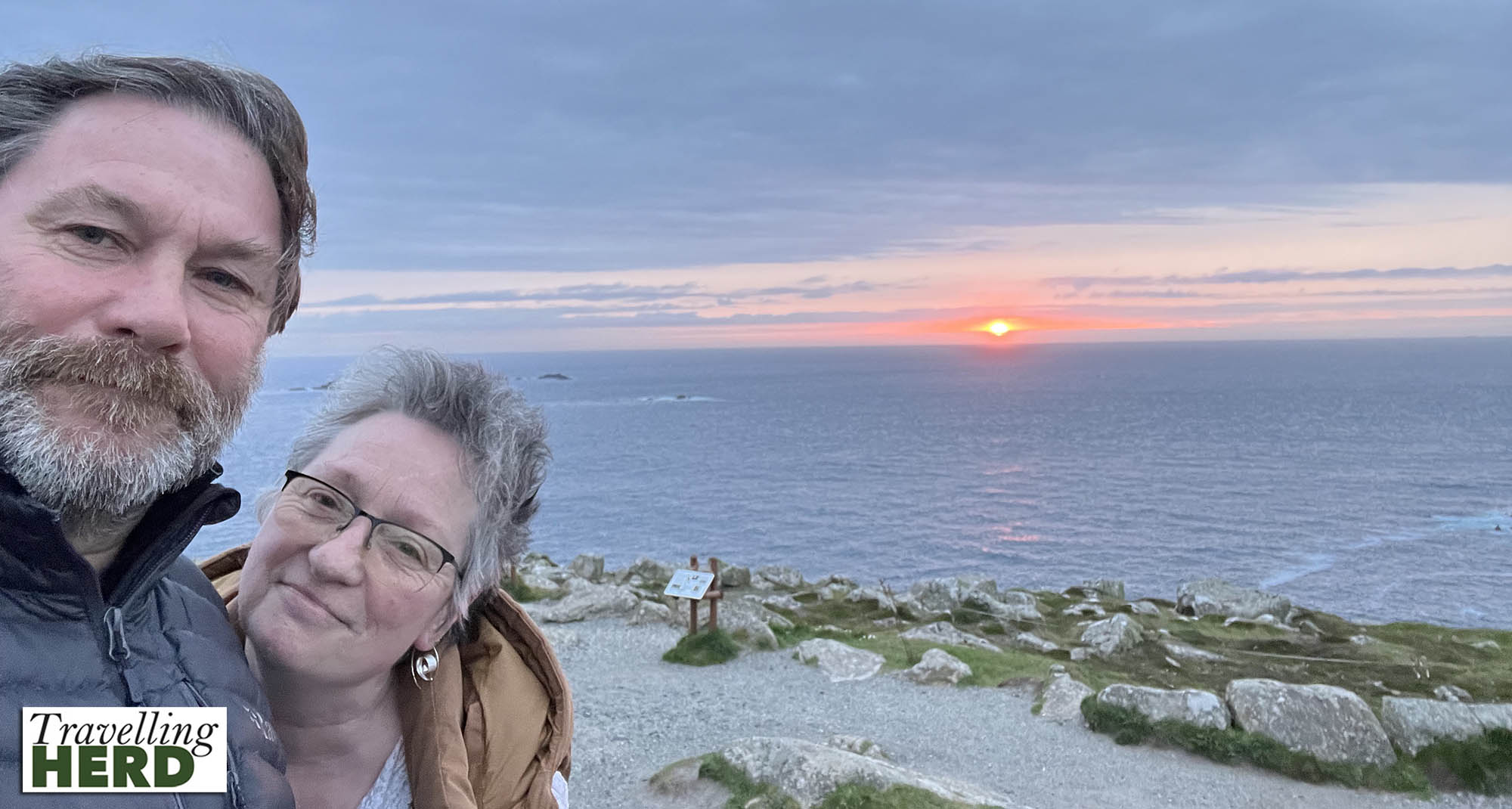 Video of the day:
Selfie of the day: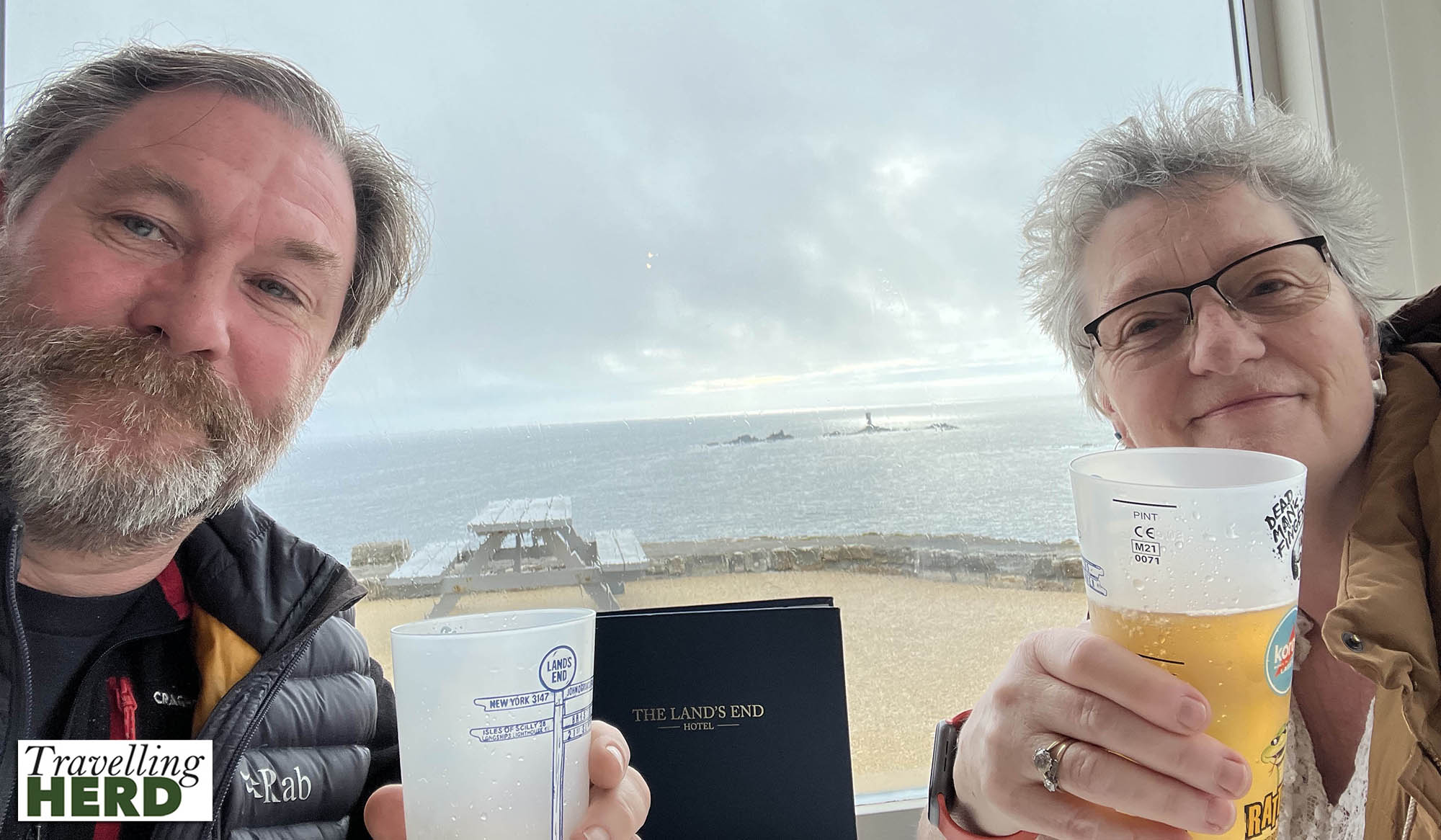 Dish of the day: