Monday 31st January 2023
As we were waiting to to go through security at the airport, Robert modelled his Travel Hack #2. [Travel Hack #1 was the use of a vaporetto ticket instead of the electronic door key to ensure that devices continue to charge when you are our of your hotel room.] Travel Hack #2 is the use of a lanyard to transport your liquids [hands free] until such time as you have passed through security and can safely pack them away in your luggage.
Matilda thought he just looked foolish but, ultimately, accepted that the hack worked.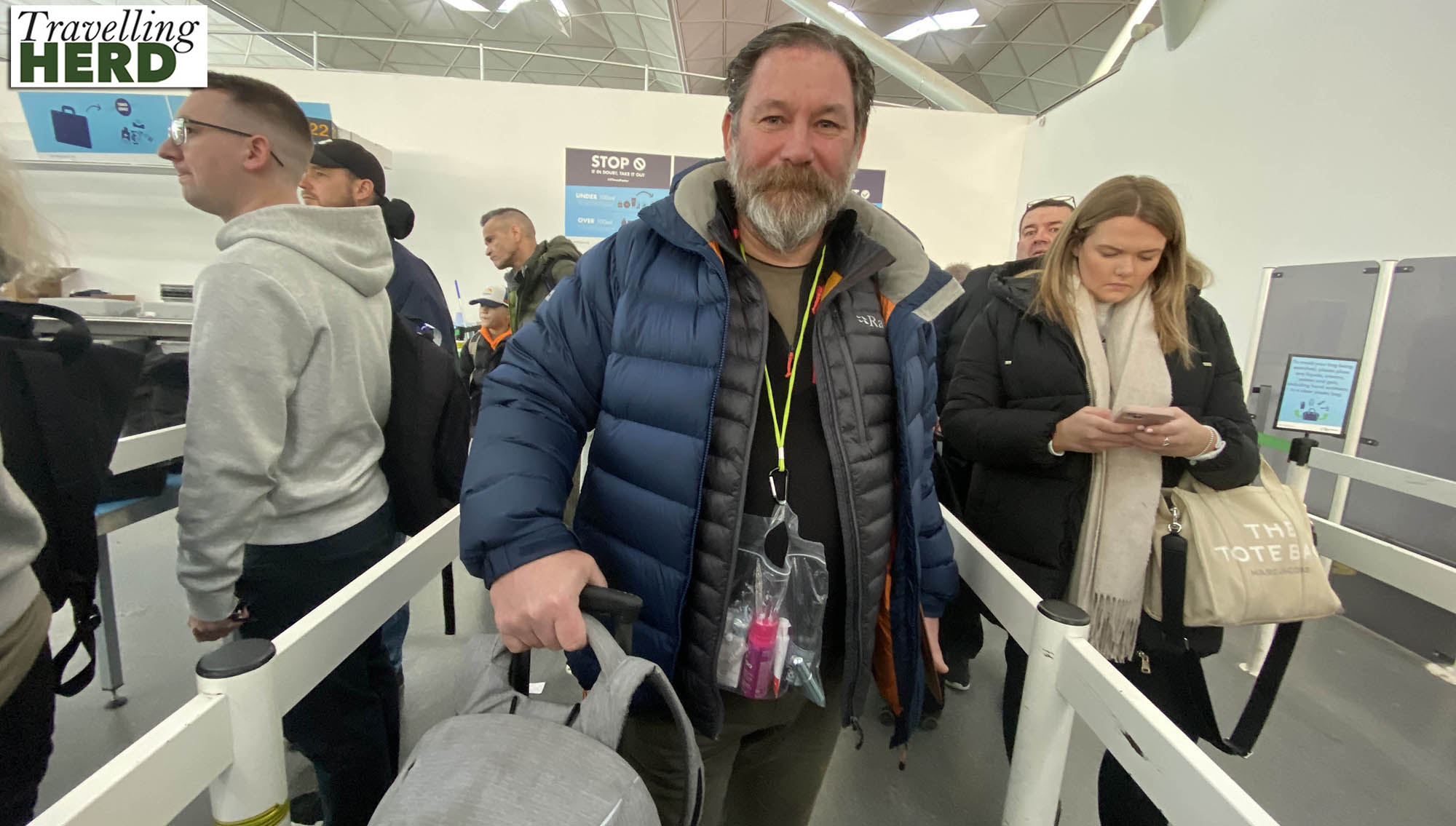 Unfortunately, having landed at Gdańsk Airport, we had an inauspicious introduction to the Polish railway system.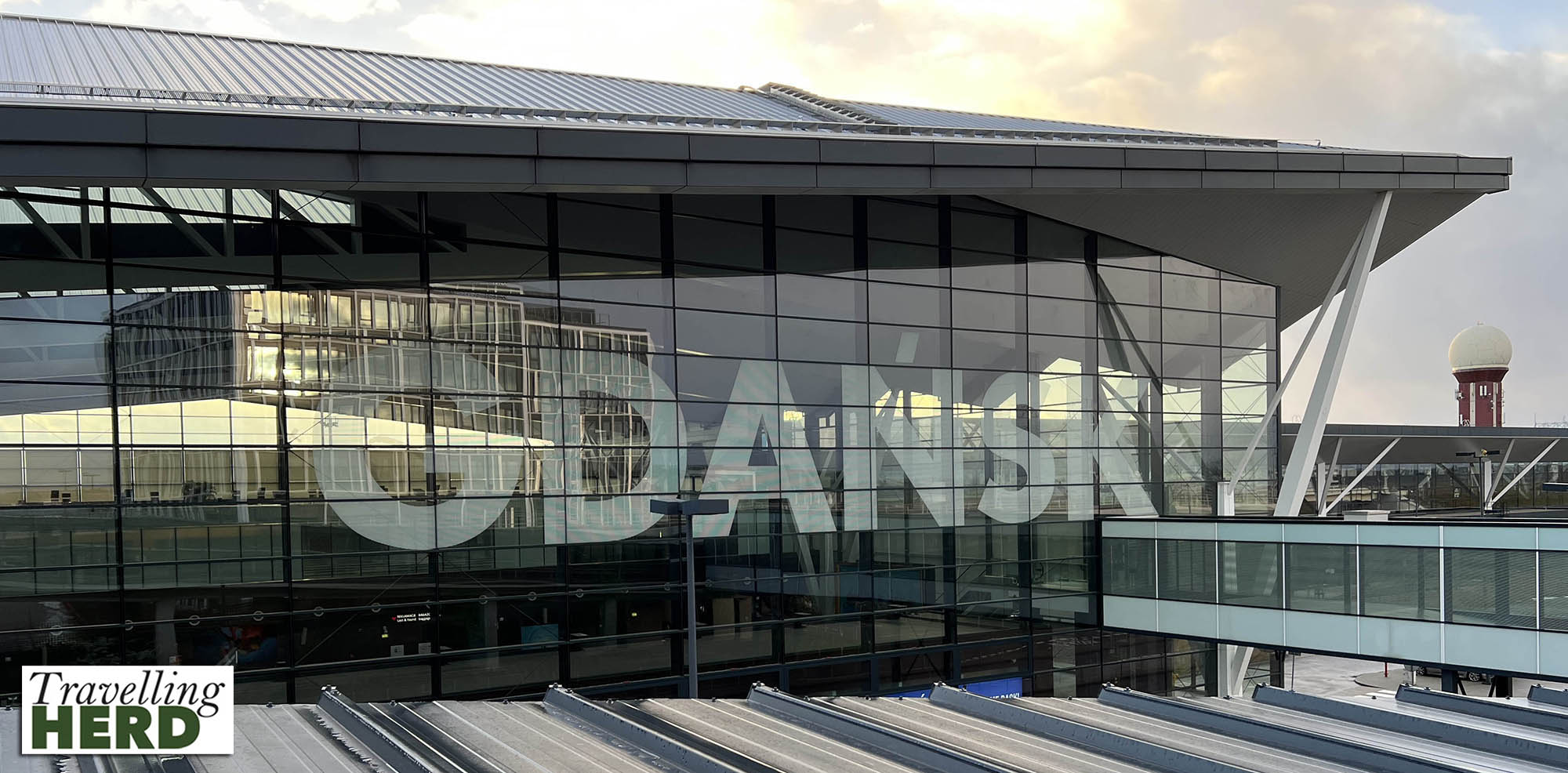 The ticket machines on both platforms at the airport station were out of order but we were told by some helpful people waiting for the same train that we would be able to buy tickets on board.
As rail enthusiasts we naturally had absolutely no intention of fare dodging and when the conductor walked through the train past us, Robert asked to pay only to be fined £20 for travelling without tickets. Apparently we were meant to pre-empt this by going to the first carriage to buy them. The actual cost of the fare was just £3.00 for the two of us so the fine was clearly set at deterrent level.
Those of you who know him will appreciate that Robert was really not happy about this and continues to feel a palpable sense of injustice.
In fact, he feels that, had he not stopped the conductor she would not even have asked to see our tickets. Robert had read before going to Poland that they were vigilant about fining fare dodgers and was only trying to do the honest thing.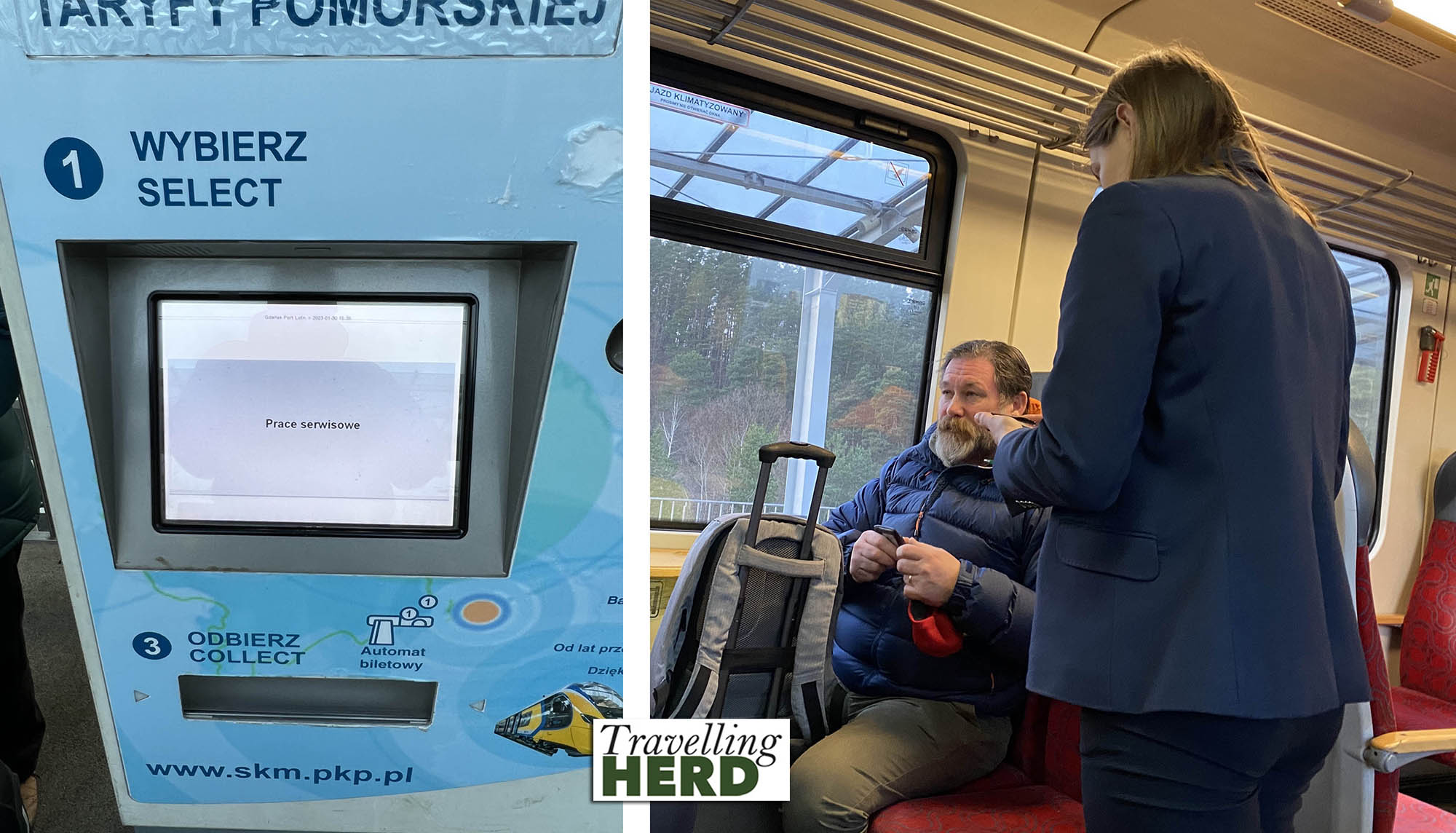 We planned to get a tram from the station to our hotel but once again, the ticket machines appeared not to be in use. They were all covered in black plastic and it seemed as though a new ticketing system was being introduced and was about to be launched. Robert left Matilda on the platform and went in search. Eventually he found a ticket machine and we could continued on our way. We did not want to risk any further fines.
We had points to use and so our stay at the Holiday Inn near the iconic Gdańsk Crane was free. Having deposited our luggage we set off for a stroll to get our bearings.
It soon became apparent that Gdańsk still has a festive feel [see feature photo]. An illuminated tram carriage stands on Zielony Most [Green Bridge] by the Długi Targ [Green Gate].
Długi Targ is more like a mansion than a fortification and was originally intended to provide opulent accommodation for visiting royalty but was only used for this purpose once. It is now part of the National Museum.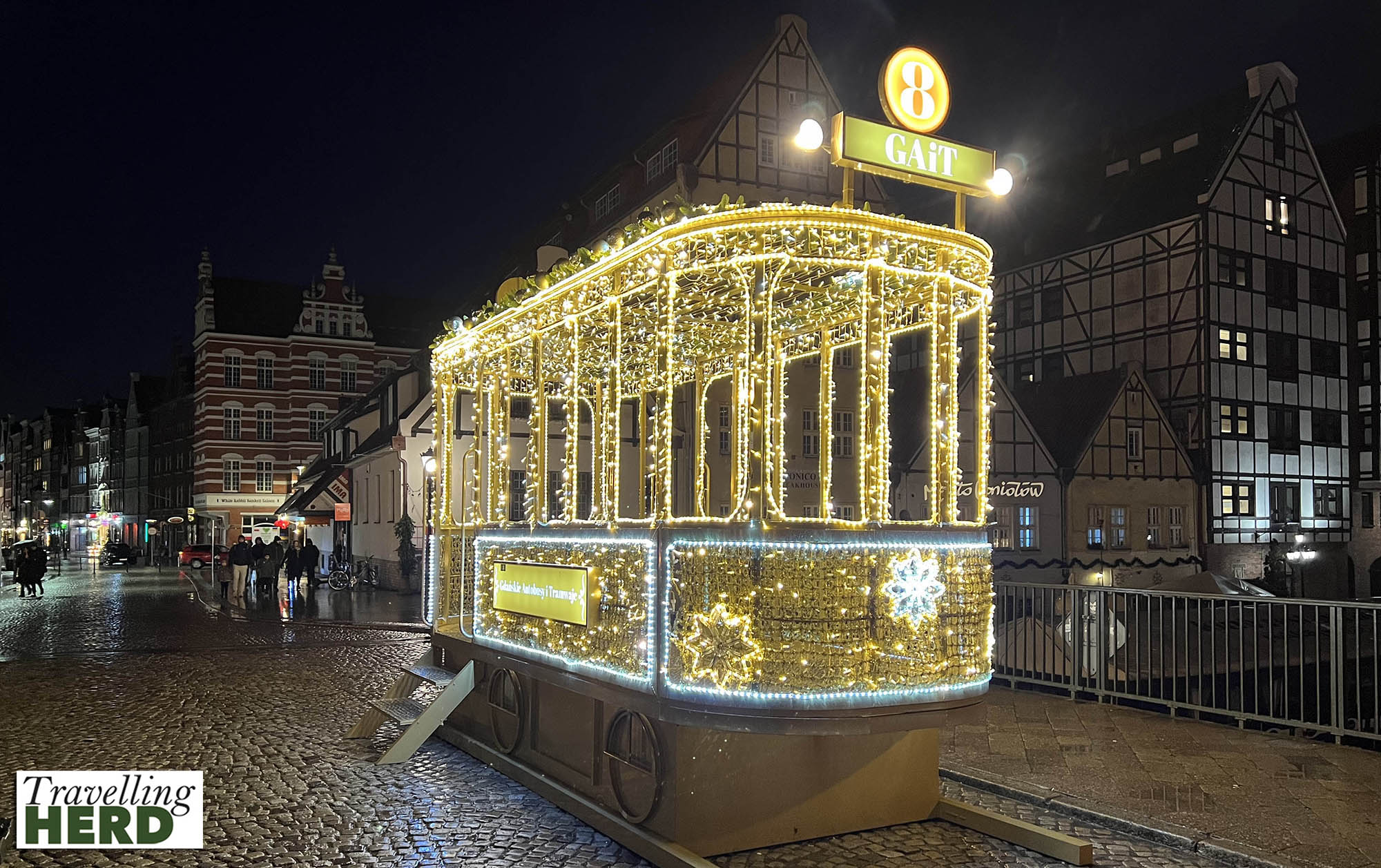 Długi Targ marks the start of Ulica Długa [Long Lane] and we strolled along the street which was once home to the wealthiest and most prominent burghers of Gdańsk where the Christmas lights were still shining brightly [see selfie of the day].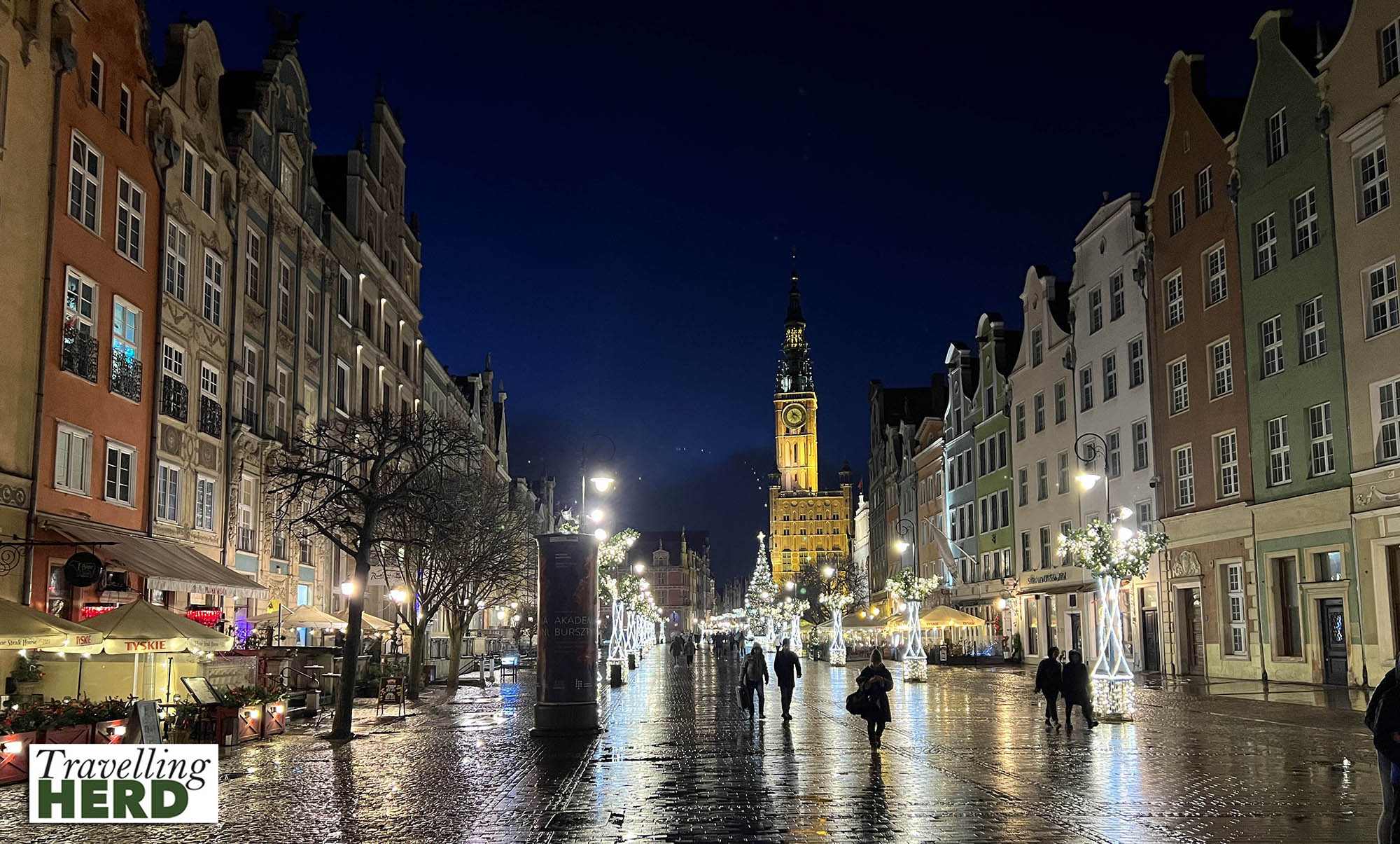 We obviously had to drop in to the Hard Rock Café on this street where the friendly and charming staff also recommended various hostelries for us to try during our stay.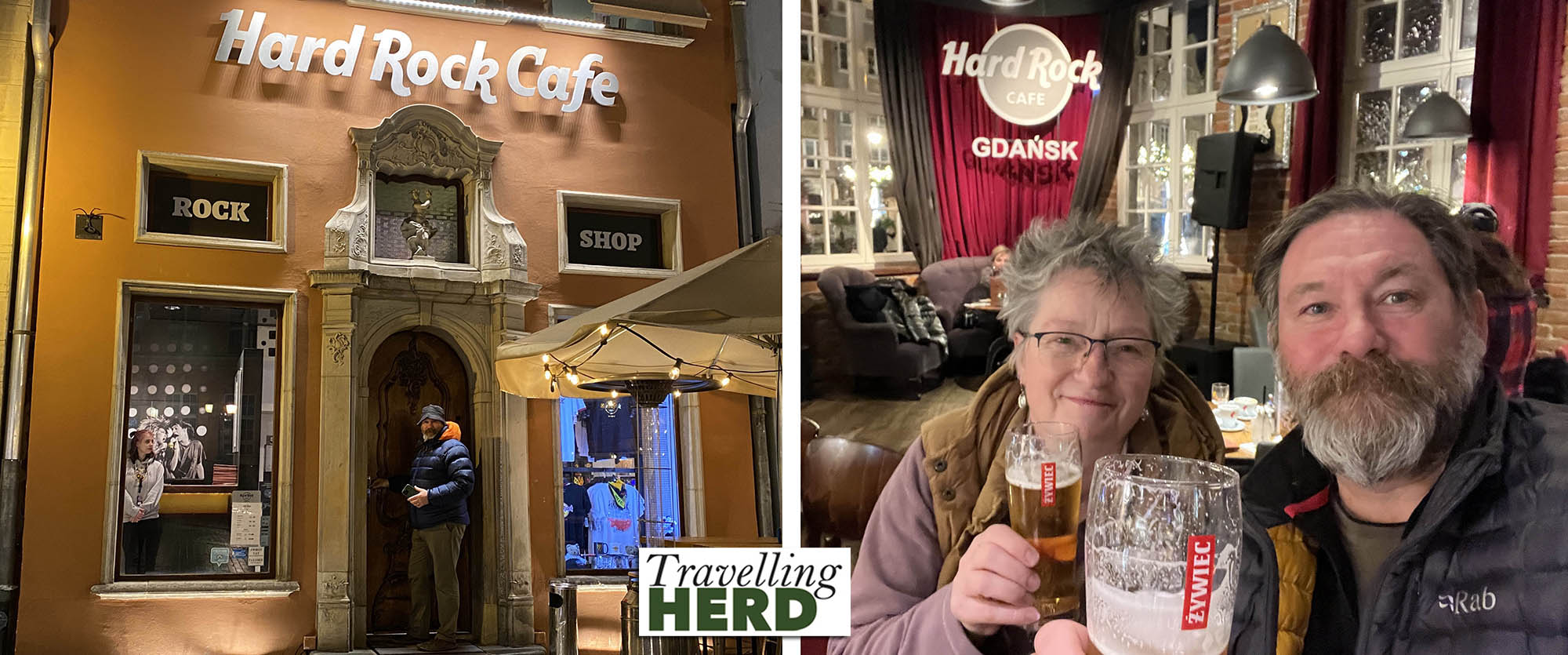 We then walked back towards our hotel in search of food and passed along Ulica Mariacka. It was rebuilt after the destruction of WWII and is now known for amber jewellery. During the day, many of the shops display some of their wares in portable stalls on the street to entice customers in.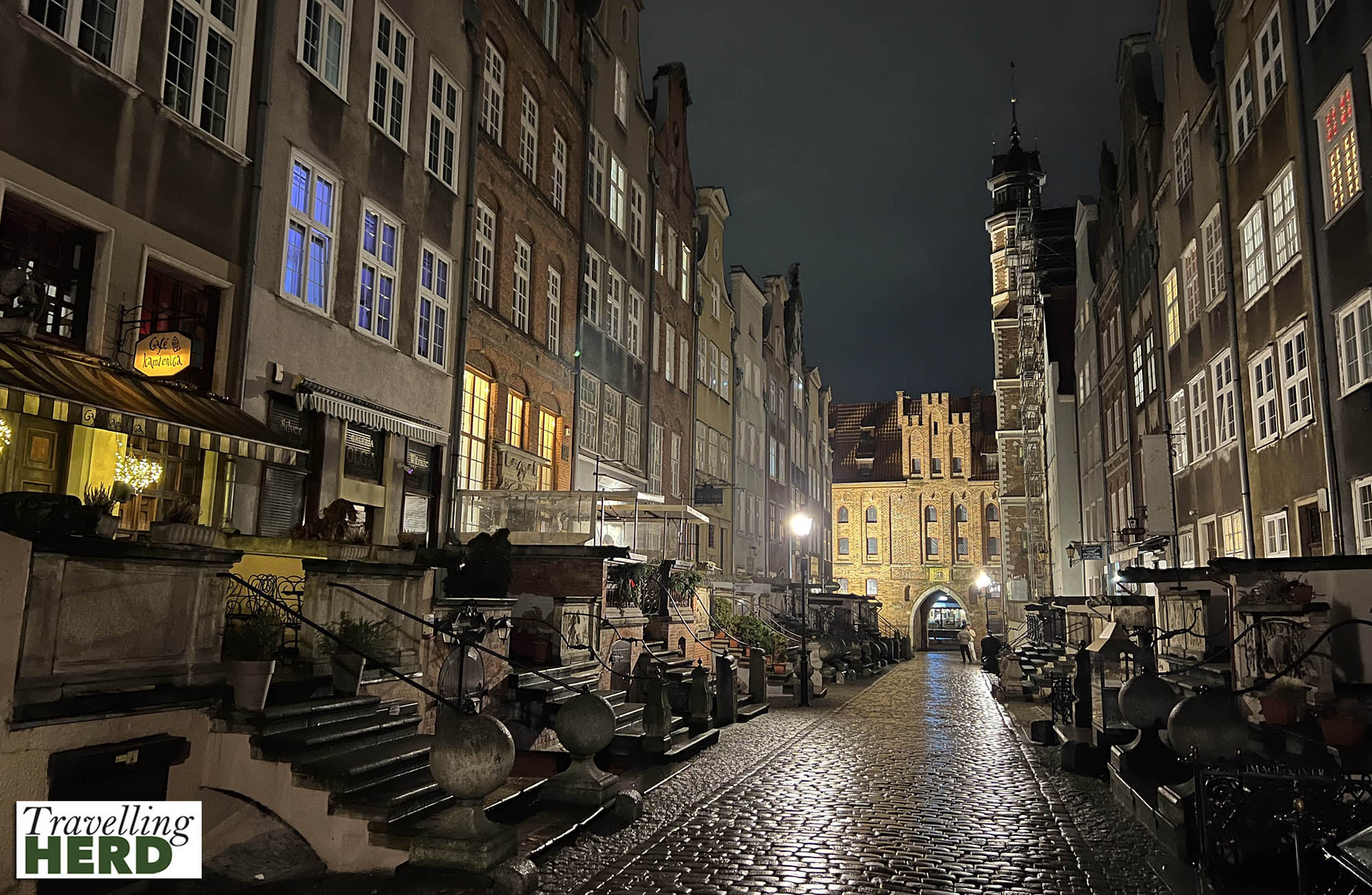 Selfie of the day: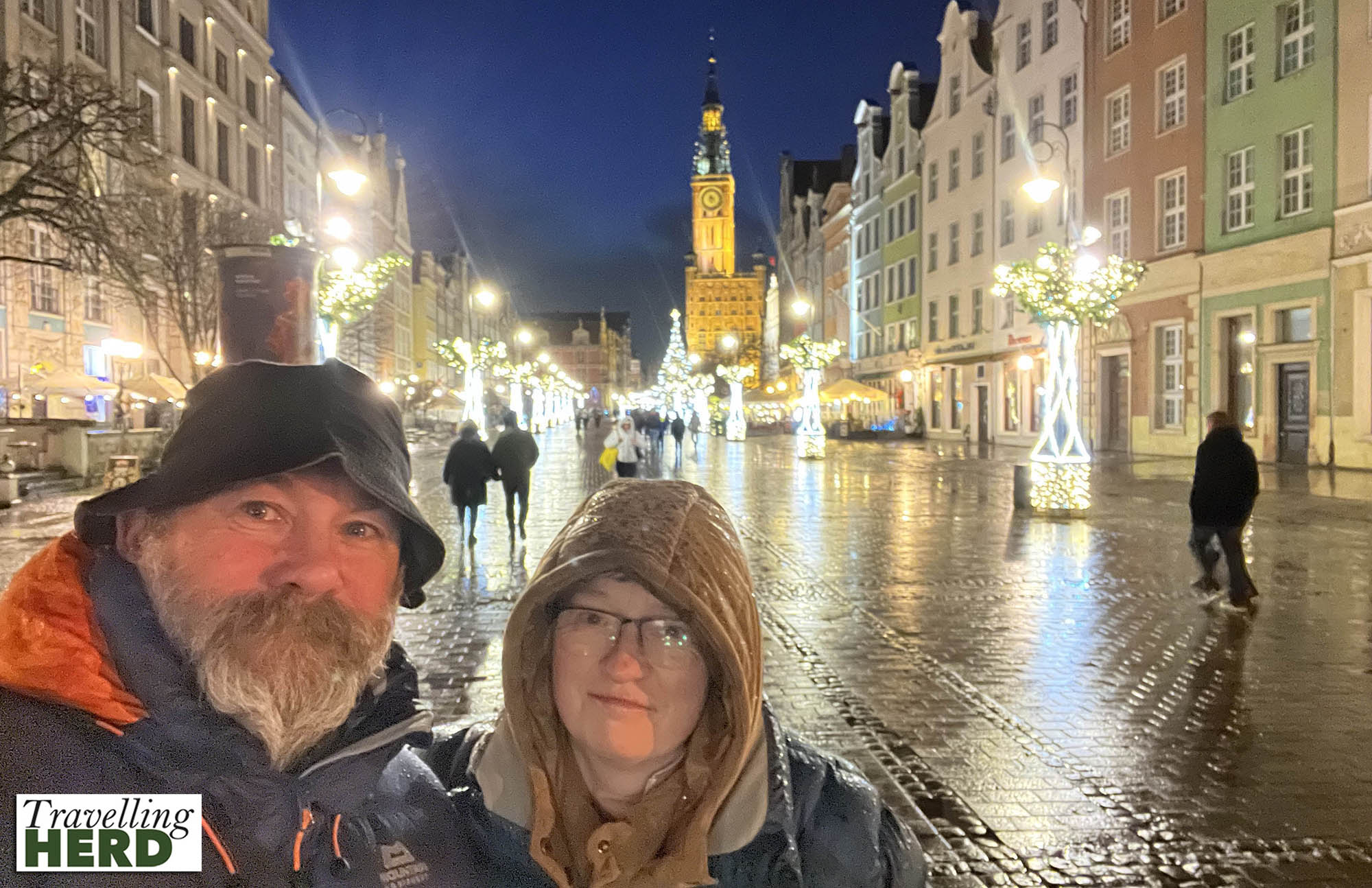 Dish of the day: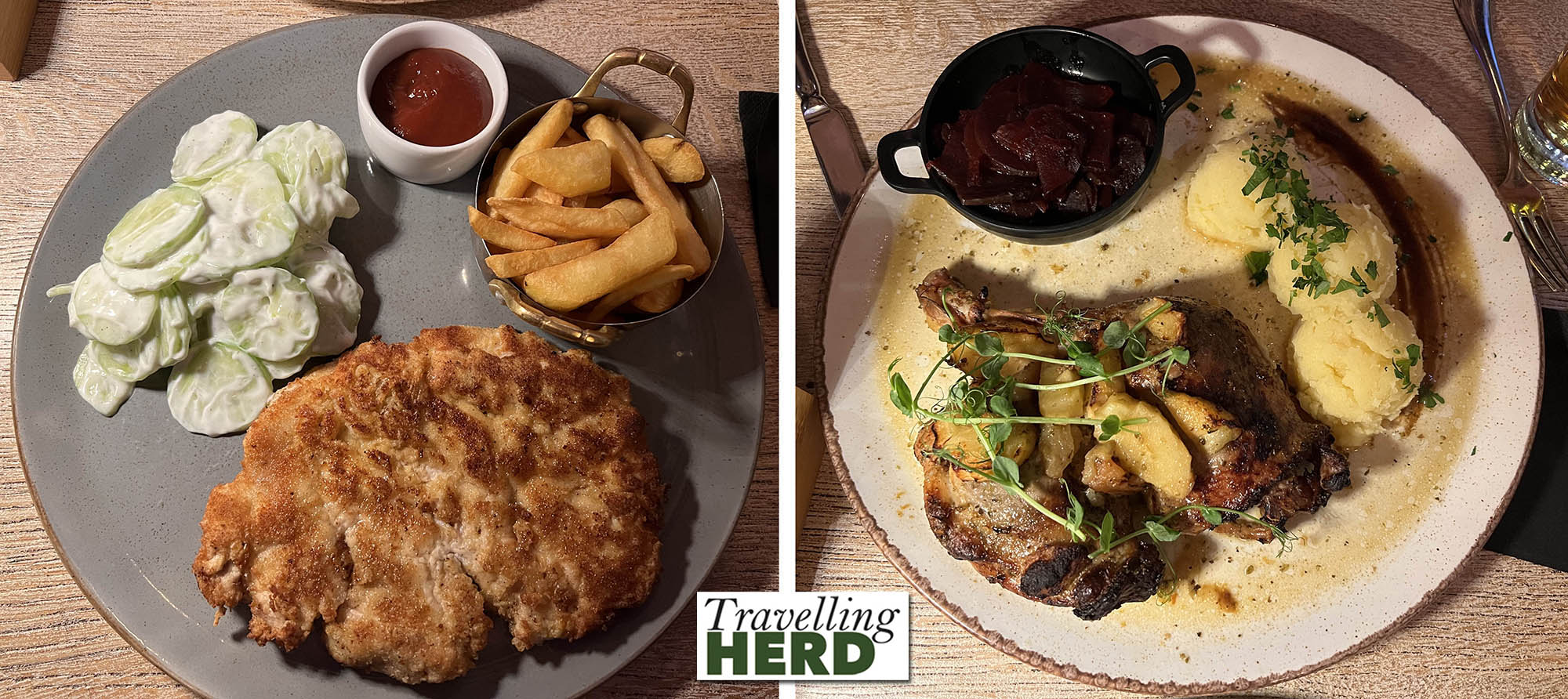 Route Map: