Monday, 29th October 2018
Robert enjoyed testing Alan's levelling system to empty the tanks before we left Brugge to reduce the weight and maximise fuel economy.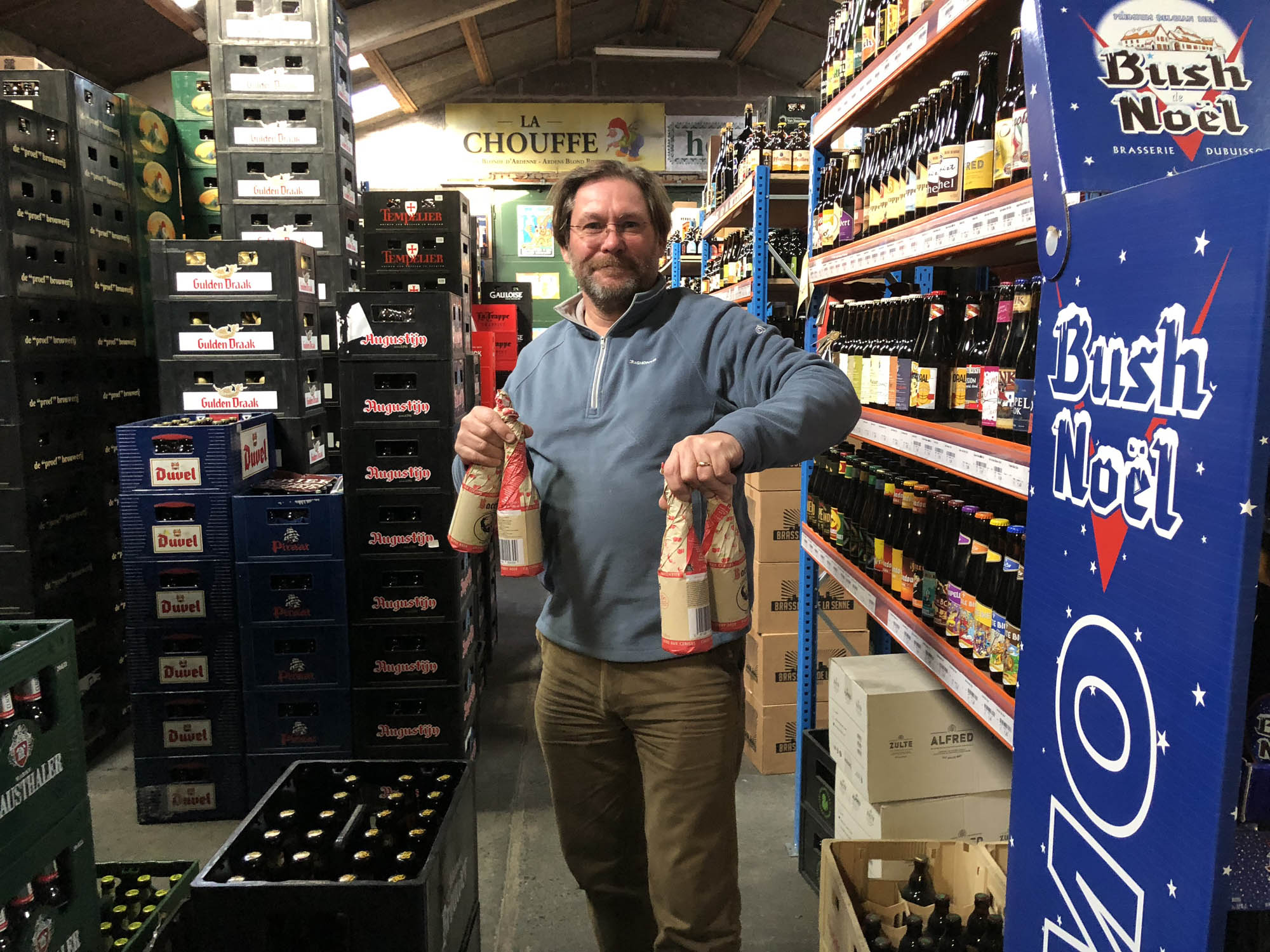 We had planned to go to a beer warehouse in Poperinge which Robert has visited several times before but we found it was closed on Mondays so a google search came up with Drunken Vandewoude, Brouwerijstraat 5, 8600 Diksmuide. A family run concern who were very welcoming, allowing Ralf to wander round the warehouse which offered a wide range of very tempting options.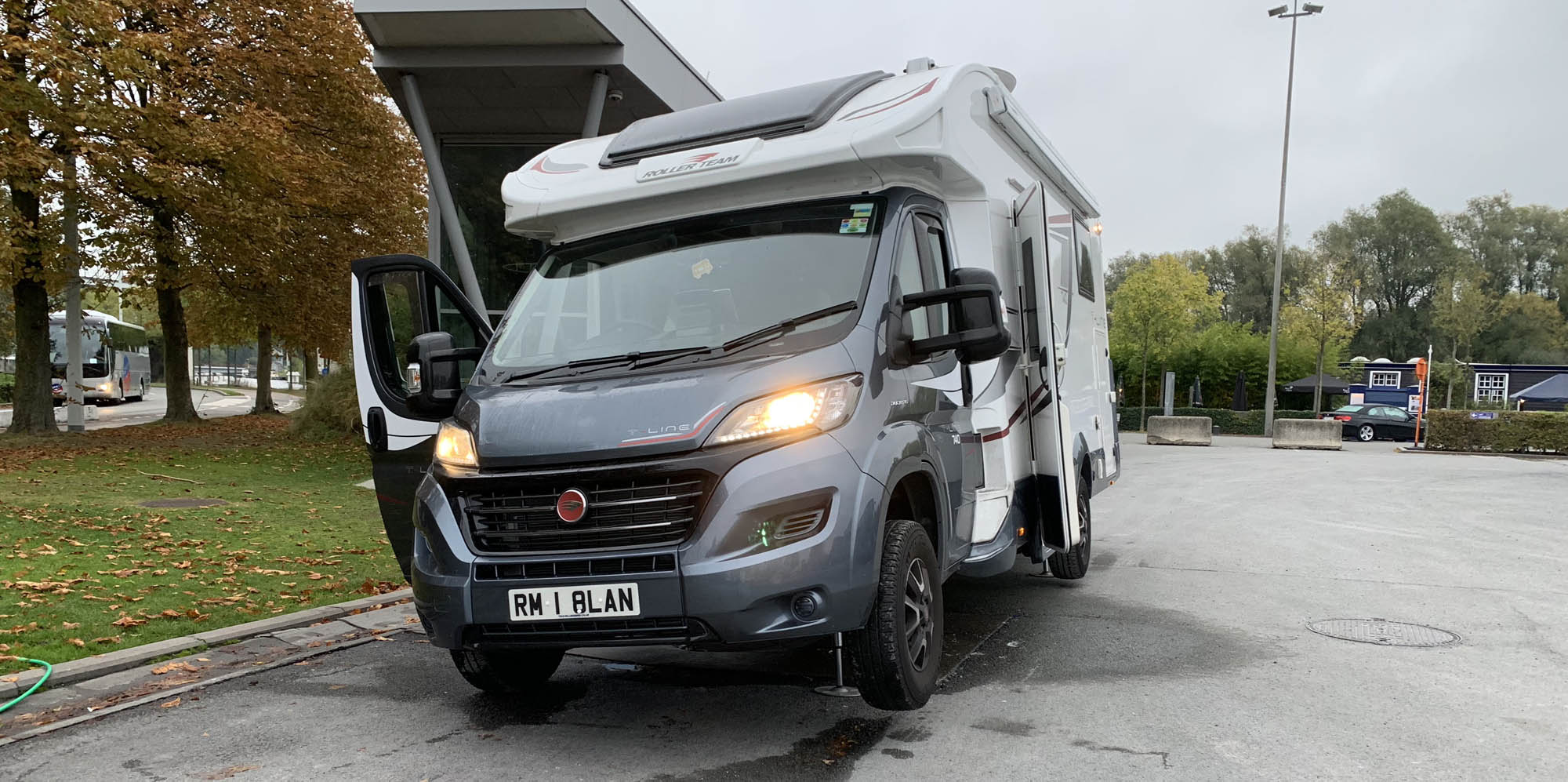 Even Alan didn't seem capacious enough and the journey home was punctuated by the rattling of bottles.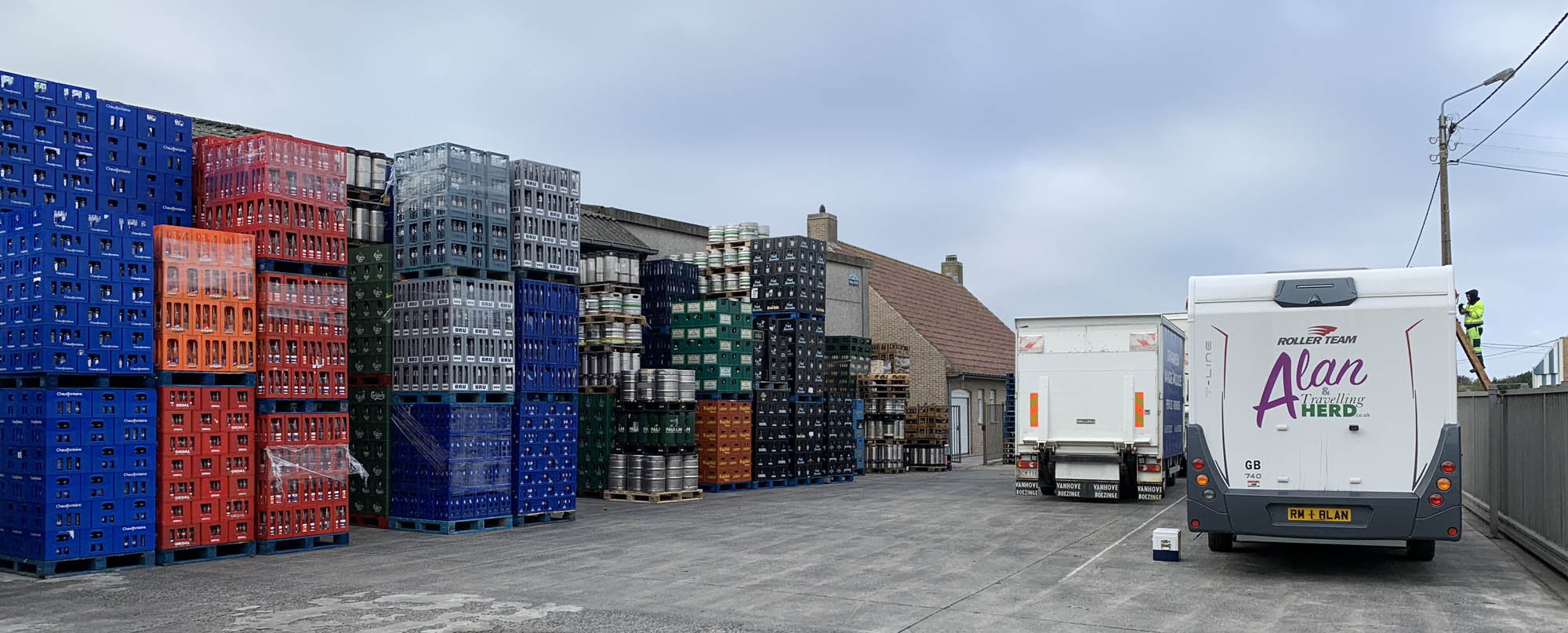 Walked today: 5.0 miles
Driving distance today: 109.64 miles
Total Tour Distance: 1,190 miles